Profile
Get more with myNEWS
A personalised news feed of stories that matter to you
Learn more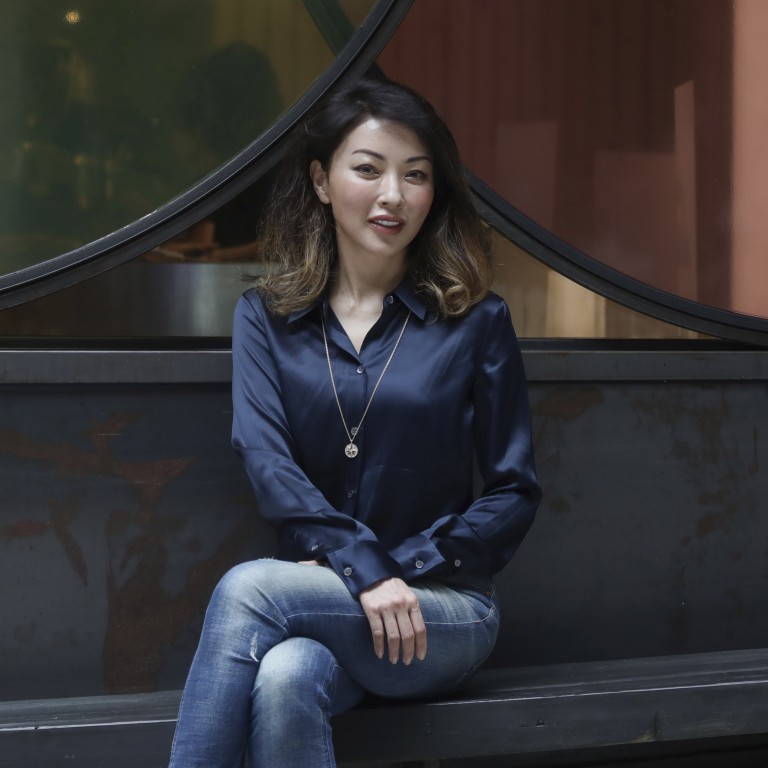 Profile
She wrote a book on women's workplace challenges after her own personal struggles – Hong Kong-based Korean lawyer Jaclyn Jhin
The new CEO of Asian Charity Services, Jaclyn Jhin juggled an overbearing mother-in-law and later a tough divorce and custody battle with building a career
She published Sisterhood in the Workplace in 2019, and mentored women through work and The Women's Foundation. Now she helps other NGOs be more effective
I was born in Seoul, South Korea, one of four girls. My father was the general manager for Korean Air and, in the 1970s, when I was five, we emigrated to Hawaii. Every time the airline opened a new hub in the United States, my father was sent there. When I was 10, we moved to Michigan, which was hard – and very cold – but we adapted and learned to assimilate. From there we moved to Virginia, Washington DC, Philadelphia and New Jersey.
There was a lot of racial discrimination, in Virginia in particular, where we were in an all-white neighbourhood. I remember coming home and finding toilet paper had been thrown all over our yard and people were saying, "Chinks go home." That was one of the reasons I wanted to work in Asia, I didn't like being in the minority.
Women's work
Ours was a traditional Korean family. My parents were disappointed they didn't have a son, so my dad told us what he wanted each of us to do when we grew up: my eldest sister was to be an entrepreneur, which she ended up being; the second was to be the doctor, she is now a dermatologist in San Francisco; he wanted me to be a lawyer; and the youngest to be a diplomat, she went to Georgetown University's School of Foreign Service.
My dad wanted that mix – if he didn't have sons, then the girls would do it. My mother was very traditional and wanted us to get married early to a Korean boy, so there was a lot of pressure about that.
Romeo and Juliet
I did my undergraduate degree at the University of Pennsylvania, and then got an internship at Coudert Brothers (a law firm) in Hong Kong. I saw it as my chance to work in Asia and be part of the majority and also to see if I really wanted to be a lawyer.
I loved Hong Kong. A friend who knew I was going on to law school at the University of Pennsylvania suggested I meet a Korean friend who was preparing to go to business school there. Henry was from a very wealthy Korean family, the eldest of four sons. We dated in Hong Kong and then started to really date when I was in law school.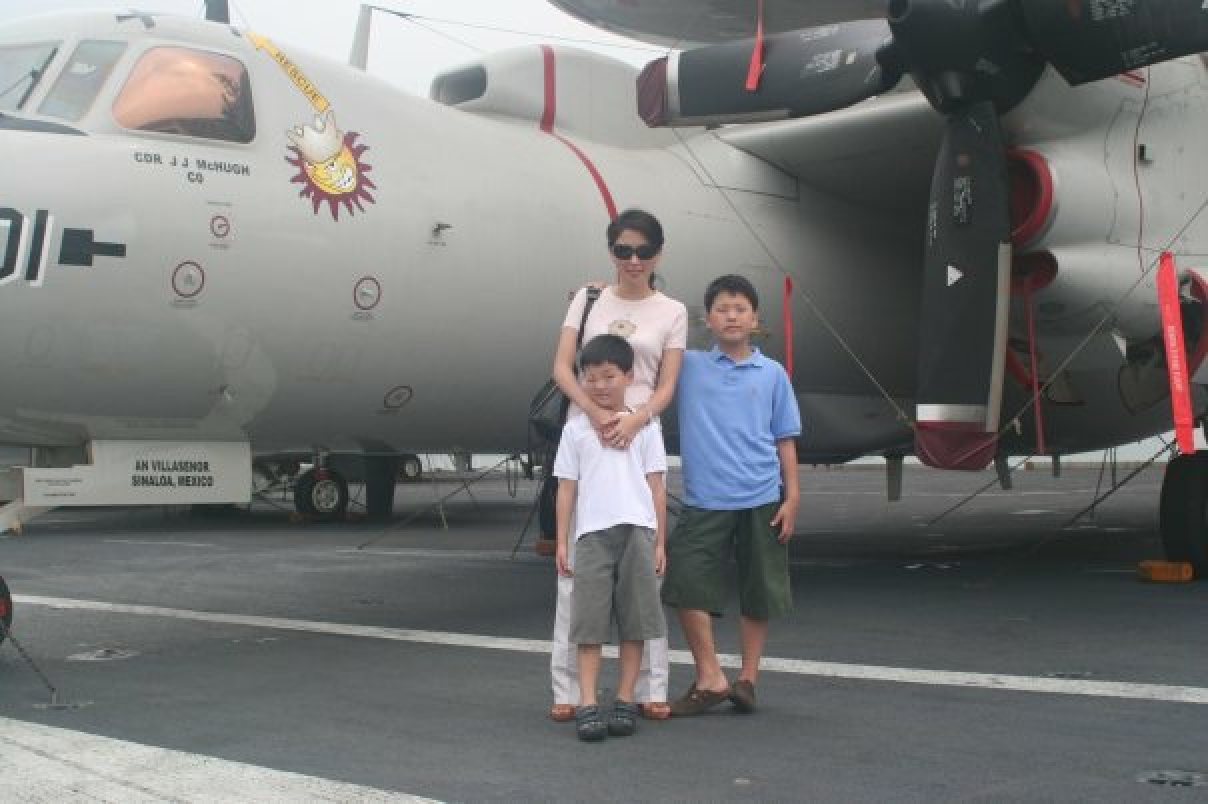 When we told our parents, both sides said, "No way." My parents knew their family and my dad said, "They are an extremely conservative, very traditional family and you are not going to fit in, you are too Westernised." Henry's family said, "They are not from a wealthy family, she is too Westernised." But that just made us want to be with each other even more, like Romeo and Juliet.
Testing times
Henry's mother complained that if her son was marrying into a wealthy family in Korea, the wife's family would give three keys – the key to the office, the key to the house and the key to the car. Because we didn't have that kind of money, she gave me a hard time. Eventually she agreed that he could marry me on condition that I went to etiquette school in Korea and that I didn't see my family for the next three years, because I had to learn their family ways.
Henry was very convincing. He told me that once I was the daughter-in-law his mum would love me like a daughter and that she was just putting me through a test, so I agreed to do it. While I was at law school, during the summer I had to go to Korea, where I spent half the time in a law firm and the other half at etiquette school learning how to dress in a hanbok, serve tea, wear make-up and make kimchi. It was really hard and all so foreign to me.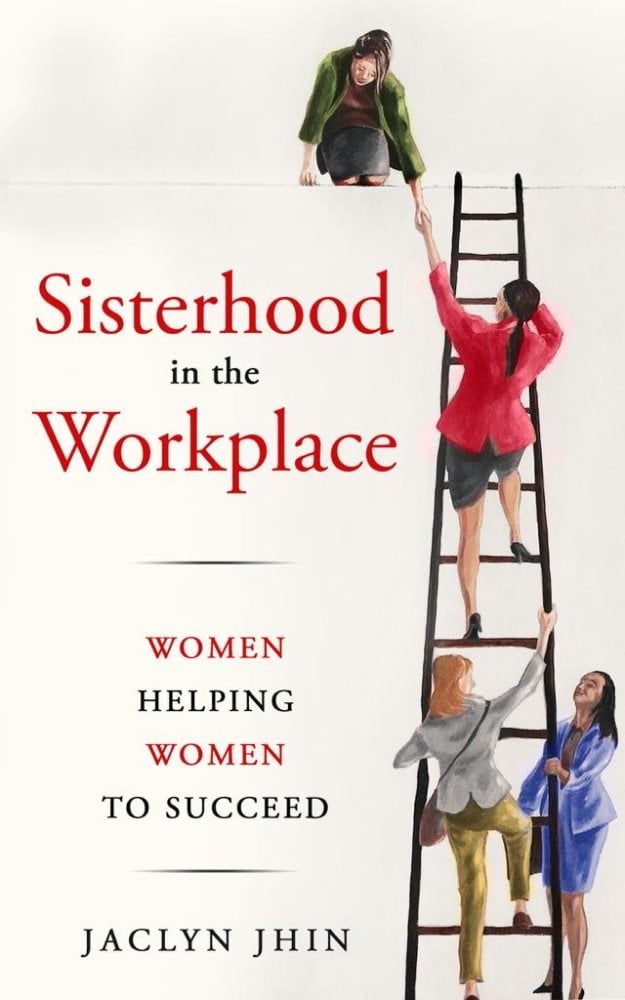 Under the thumb
I was 24 when I got married in Korea. There were thousands of guests. The night before the wedding, I told my parents I didn't want to go through with it. My parents said it was too late, it would be fine. I'm not smiling in any of my wedding photos – I knew I'd made a mistake. Henry got a job in New York and I transferred to New York University to finish law school and, after I graduated, in 1994, I worked in a Wall Street law firm.
My parents-in-law moved to the US and my mother-in-law would come to the apartment and do random checks. She'd open the drawer to see if the socks were neatly rolled up and if not, she would complain. I was so miserable, she made me cry almost every day.
Custody battle
I suggested to Henry that we try and get away from them and he got a job in Hong Kong. For a while I wasn't talking to the in-laws and I had two sons, both born in Hong Kong. I went back to work when my eldest son was five and the youngest was two. Even though I had good recommendations from the law firm in New York, I got a lot of rejections because I had kids.
Eventually, I was lucky enough to get a job at Milbank, Tweed and had to start at the bottom and prove myself. The marriage started falling apart. After three years at Milbank doing capital markets, The Nature Conservancy (a non-profit environmental organisation) asked if I'd like to be director of their office – I thought it might give me a chance to work on my marriage. Since I was a teenager, I'd done volunteer work and liked the idea of working for an NGO and helping people.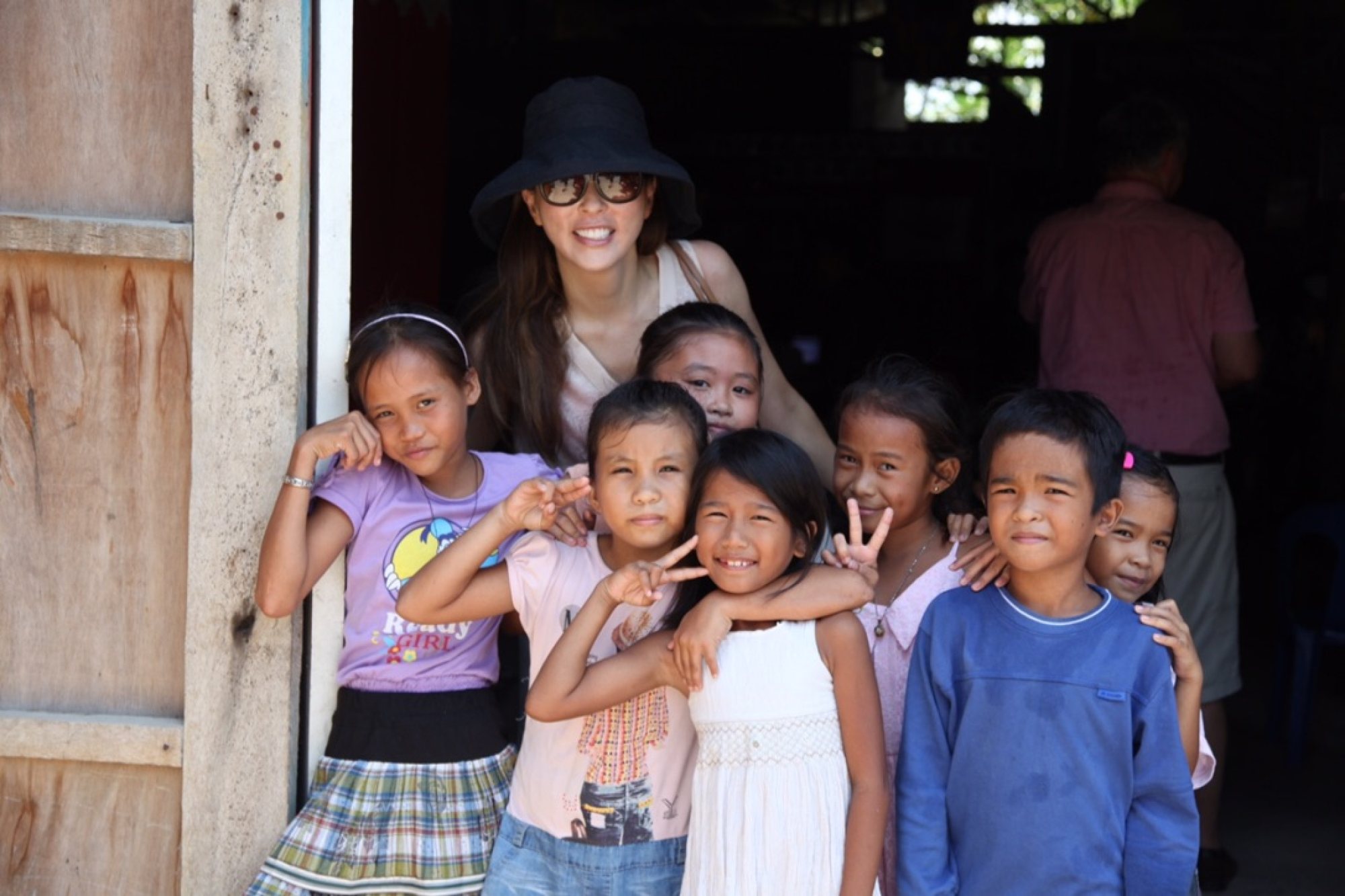 The in-laws were coming to visit a lot, putting a lot of pressure on me, and the marriage still wasn't working out. I'd told my parents repeatedly that I wanted a divorce and they said that would be embarrassing, shameful, but after 10 years I couldn't do it any more and Henry and I agreed to divorce.
I was so miserable and wanted to get out of the marriage so badly that I didn't negotiate hard, I focused on the arrangement with the kids. In the Korean system, boys belong to the lineage. The court battle went on for four years and Henry got sole custody of the kids. I stayed in Hong Kong and was allowed to see them every other weekend, but my access was limited even though we had some agreements.
Thinking like an owner
The court battle had been traumatic and financially draining so I needed to find a job that paid. My ex-boss at Milbank introduced me to someone at Morgan Stanley and, in 2004, I came in as an associate in the legal department. After a year I was promoted to vice-president and in two years I made executive director.
Then I was moved to the business side and made chief operating officer of global capital markets. At that point, my kids started going to school in the US and that's when I started having more access to them, I could speak to them almost every day and would visit them in school.
After eight years at Morgan Stanley, I felt like I'd hit a glass ceiling, so I decided to start my own sportswear business, Hu-nu. At Morgan Stanley they used to say, "Think like an owner." I wondered what that meant until I became an entrepreneur, and it was one of the most valuable lessons I've ever learned, because you have to start from scratch, nothing, and you have to build something and do everything yourself and learn about the cost, budgeting, thinking about the right people.
I did it for two years and I realised my limitation was retail, so I hired someone from Lululemon to take over from me. At that time, I met my second husband, Nick Norris.
Sisterhood in the workplace
CLSA had an opening for a chief legal and compliance officer, so I joined them in 2014 and ran the department. It was owned by Citic Securities and, in 2019, I was promoted to the parent level, as co-head of legal at Citic. It was a global position. I was the only female sitting on the executive committee for a long time.
I realised the challenges women face – no one knew all the personal stuff I had to deal with and all the emotional labour I was constantly dealing with, so I decided to mentor other women and I wrote a book, Sisterhood in the Workplace (2019), about the challenges. I mentored women through work and The Women's Foundation, and I sit on the board of YMCA and Mind HK, and I'm an adviser for International Care Ministries and Women in Law Hong Kong.
Giving back
I left CLSA towards the end of 2020 and joined Asian Charity Services (ACS) as CEO at the beginning of 2021. ACS serves other NGOs by making them more effective and impactful – I thought this is a great way to give back. We recently launched Teens Give, to teach teens the business of philanthropy and introduce NGOs to the next generation of givers.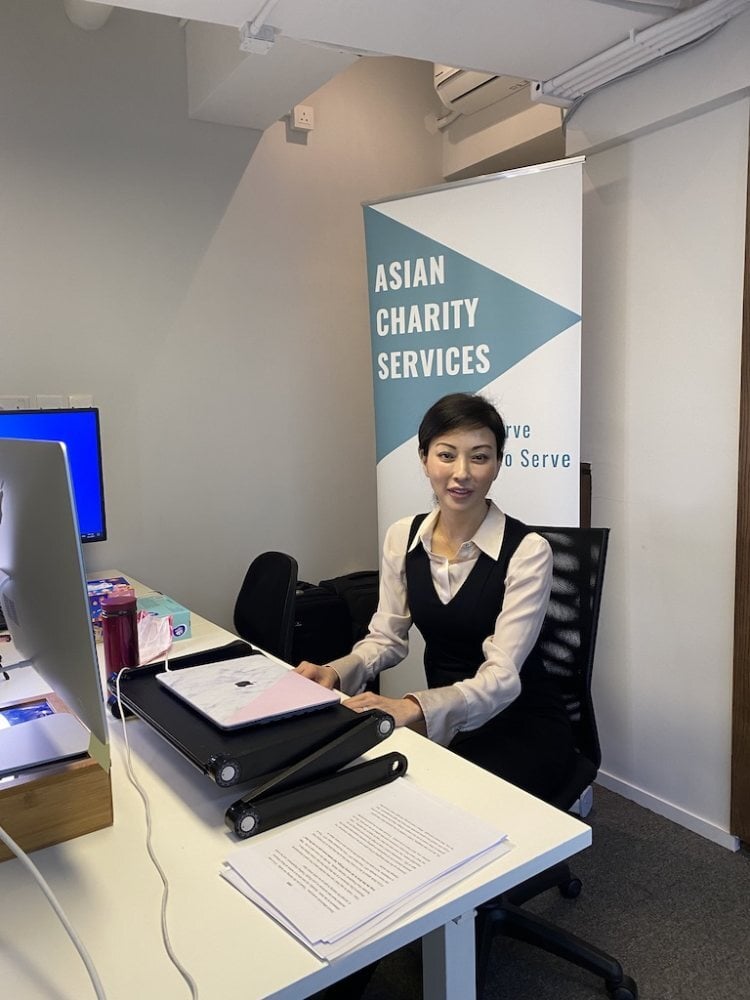 In about 20 years, one in three people will be elderly, and one-third of the elderly live in poverty, so there is a great need here. Hong Kong has one of the highest income disparities in a developed country.
My husband is a lawyer as well. It's good to be with someone who understands the challenges of working in law and finance. My eldest son is turning 26. He works at Google headquarters doing machine learning, and my younger son, who is 22, just got a job at McKinsey in San Francisco. I'm a really proud mom.