Profile
Get more with myNEWS
A personalised news feed of stories that matter to you
Learn more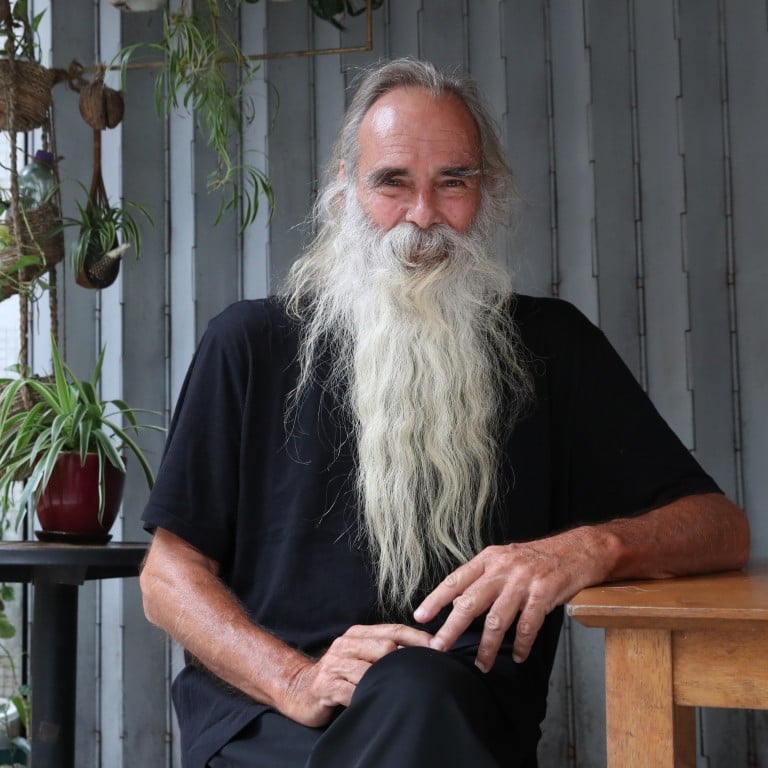 Profile
Meeting Muhammad Ali, tussling with a tennis legend, living easy on Lamma – Nick Lovatt the bearded book man on his 70 years in Hong Kong
Lovatt was at school in Mong Kok during the 1967 riots and a founding pupil at Island School; as a journalist he was almost headbutted by tennis' Ilie Nastase
A resident since 1988 of Lamma, where he met his wife and began growing a beard, he trades secondhand books and helps people move house, he tells Kate Whitehead
My grandmother was an English teacher in Shanghai in the 1920s and my dad was born there in 1926. My maternal grandparents also lived in Shanghai – my grandfather Teddy was the chief steward at the Shanghai Jockey Club and later moved to Hong Kong, where he was the chief steward at the Hong Kong Jockey Club until the early 1960s. My dad was in the British Navy.
I was born in 1954 in London and when I was a baby, my dad took early retirement from the navy and we moved to Hong Kong. My younger sisters, Mel and Sarah, were both born in Hong Kong. My dad had a small pension from the navy and worked as a model for hire and my mum worked for Deak as a business secretary.
When we first moved to Hong Kong, we lived in Stanley and I went to Mrs Arculli's kindergarten. Later, we lived along Tai Tam Road and were the first people to move into the Redhill estate. I went to Quarry Bay School and from there to Diocesan Boys' School on Argyle Street, where I was a weekly boarder.
I was there during the 1967 riots and later that year, when Island School opened on Bonham Road, I moved there. I was a founder pupil and can still remember my number – 71113 – in Da Vinci House. As it was a new school and we didn't yet have school uniforms, you could turn up in jeans and T-shirts and romp around a bit.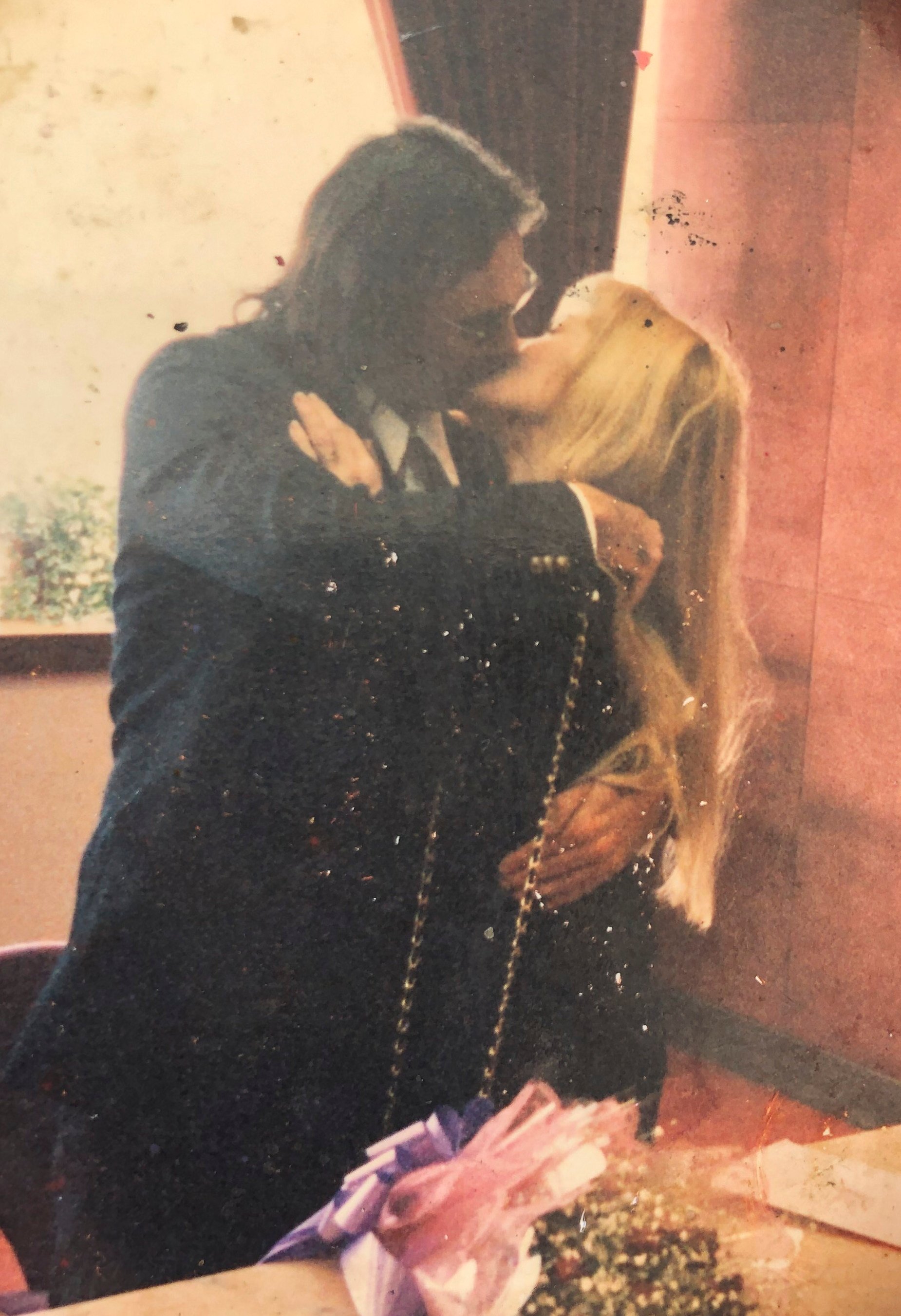 Paisley and flares
Halfway through my O-levels, my uncle Jeremy offered to get me into Milton Abbey School in Dorset. I had the biggest record collection there. Everyone else had basic stuff like Simon and Garfunkel and the Beatles, but I veered out all over the place, from Picturesque Matchstickable Messages by Status Quo to In the Court of the Crimson King by King Crimson. I liked punk and psychedelia.
After my A-levels – I think I passed English – I came back to Hong Kong. I was 20. Raymonde Sacklyn, who ran a financial magazine called Target, offered me a job as a reporter. I felt gawky in a suit and spent a few weeks failing miserably before he let me go.
Rex Ellis, who was a newsreader on RTV and a good friend of my parents, said they were looking for young people to do interviews. When I joined RTV in 1974, I was on HK$1,500 a month, which went up to HK$3,000.
It was easy-going there and I could wear my paisley shirt and flares.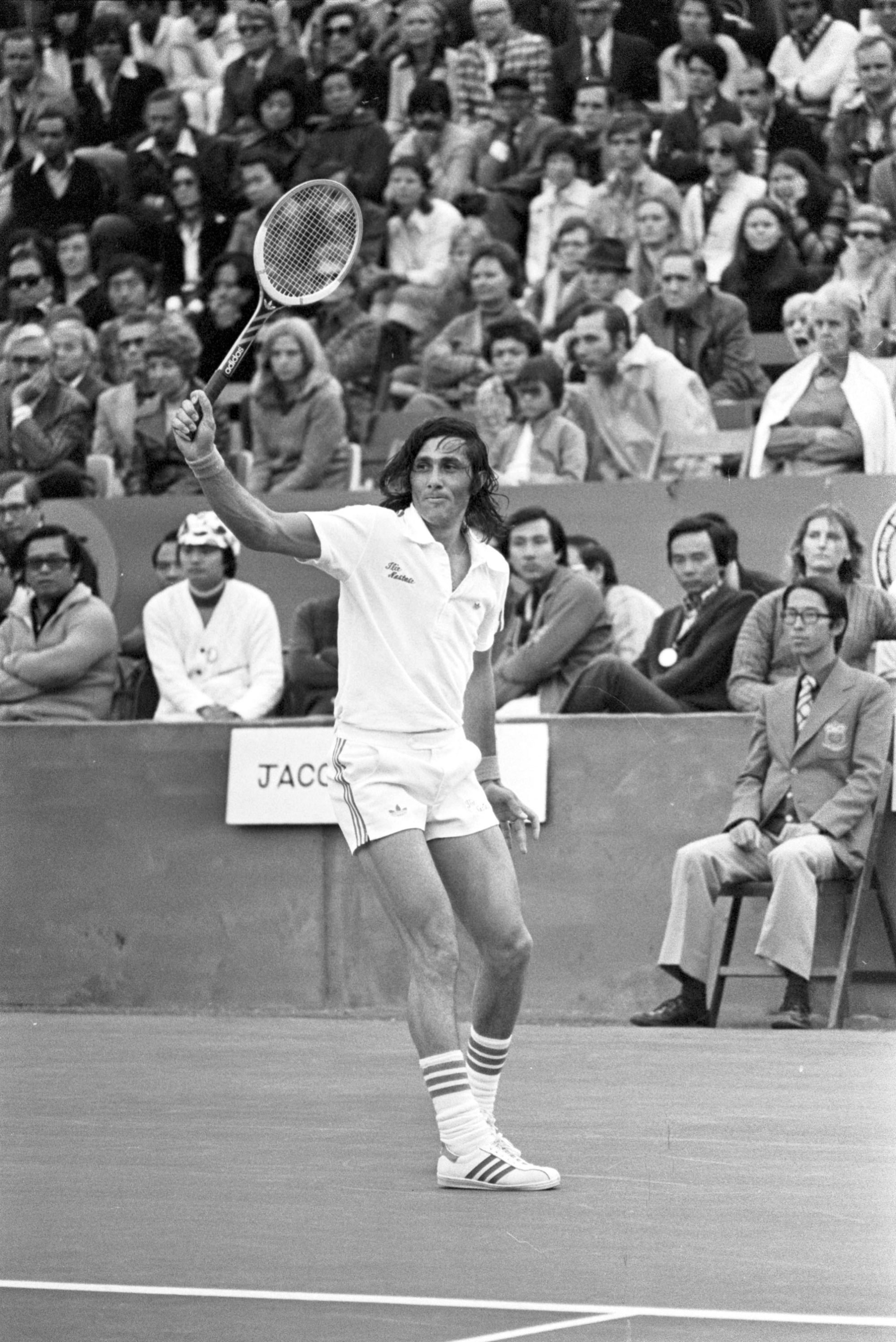 Nasty Nastase
After three years covering Legco, I moved to covering sports. I interviewed all the Hong Kong Sevens head coaches – I never missed a Sevens for 45 years – as well as Björn Borg, Jimmy Connors and went around the refugee camps with Muhammad Ali.
I interviewed Ken Rosewall and Ilie Nastase, who played the final of the Hong Kong Tennis Open (in 1976). Nastase lost and after the match I asked him, "How come you threw the match?" What I meant to say was, "How come you blew the match." He tried to headbutt me but missed and got my shoulder. There were international headlines, "Nasty headbutts Hong Kong reporter". I came clean immediately and explained I misspoke, which calmed things down a bit, but he'd left by then.
In 1980, I moved to Commercial Radio as a sub-editor where the starting salary was HK$5,500.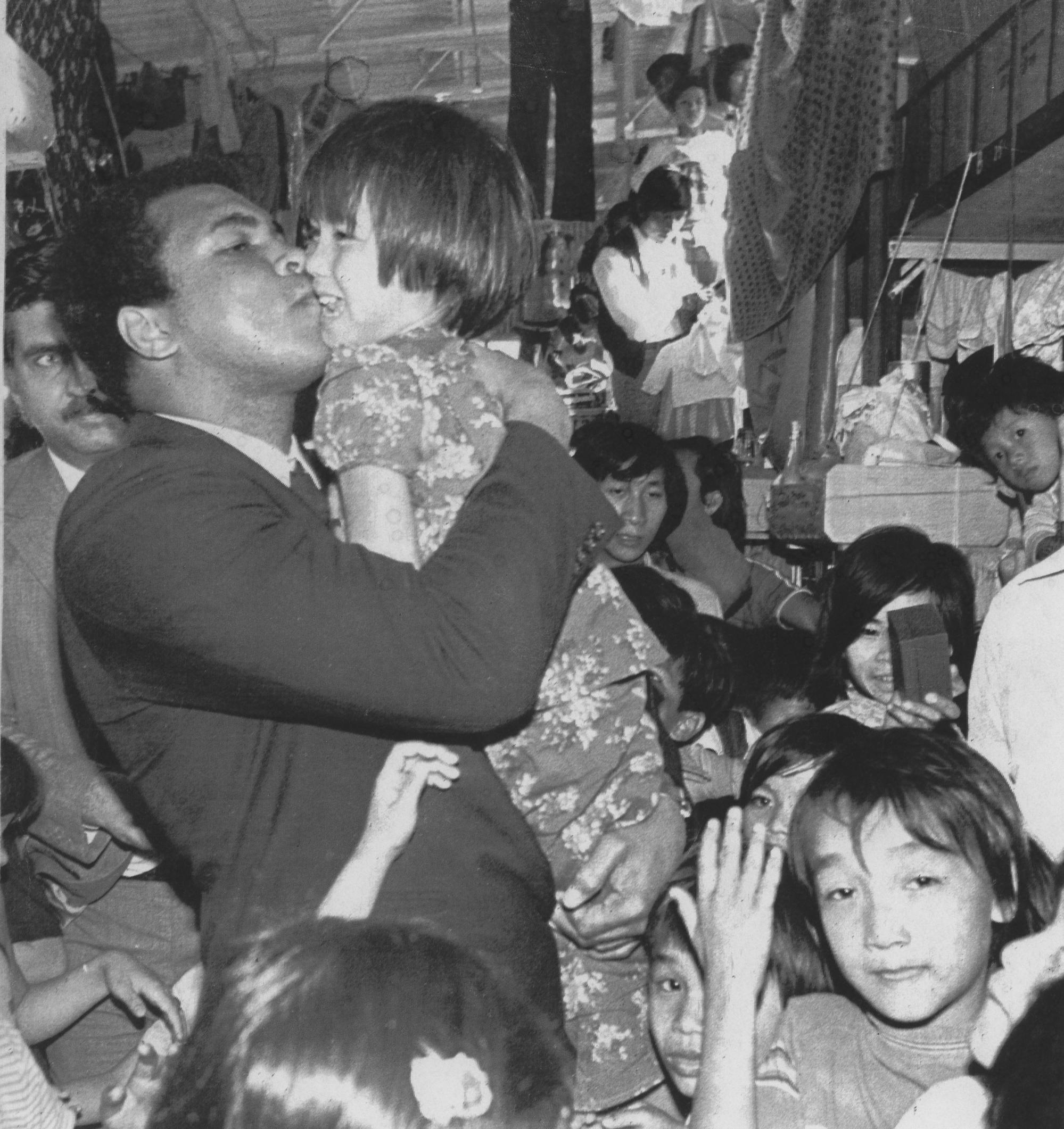 Living it large
My girlfriend at the time worked in government – her father was the deputy police commissioner – and had housing in The Hermitage (in Mid-Levels) and, for six months, a 3,000 sq ft flat in one of the army blocks at Victoria Barracks. She got the flat for HK$70 a month, which was 10 per cent of her salary. It was living it large, I loved that time.
We lived in one of the rooms and the balcony and the other eight rooms were bare. And we had great parties at the flat. Jane and I were together for eight years and after we split up, I lived in a flat share in the CC Wu Building (in Wan Chai) with other journalists.
Later, I worked with Karina Turnbull, who ran Furniture 63, a second-hand furniture removals business, initially as grunt labour moving things and eventually helping out with the accounts. In the evenings I often DJed at Traps Bar, which her mother, Marianne, ran downstairs.
Life on Lamma
In 1988, a South African colleague, Anton, suggested I move to Lamma and I've been on the island ever since. Initially, I lived in a flat with a bunch of guys, four dogs and two cats called Benson and Hedges.
In 1991, Marilena wandered up to the flat to get a hand-rolled cigarette. She was a Finnish nurse working night shifts in local hospitals and we started to spend time together. The flatmates were freeloaders and not paying their share of the rent and the landlord gave us a month to move out. Marilena said I could move in with her, but no one else. So, I moved in and the cats and dogs followed me.
Love blossomed from there. We got married in 1995 at City Hall and have been together ever since. I was clean-shaven when we got married and I haven't shaved since. I hated shaving because I kept nicking myself and then I got curious to see how big my beard would grow.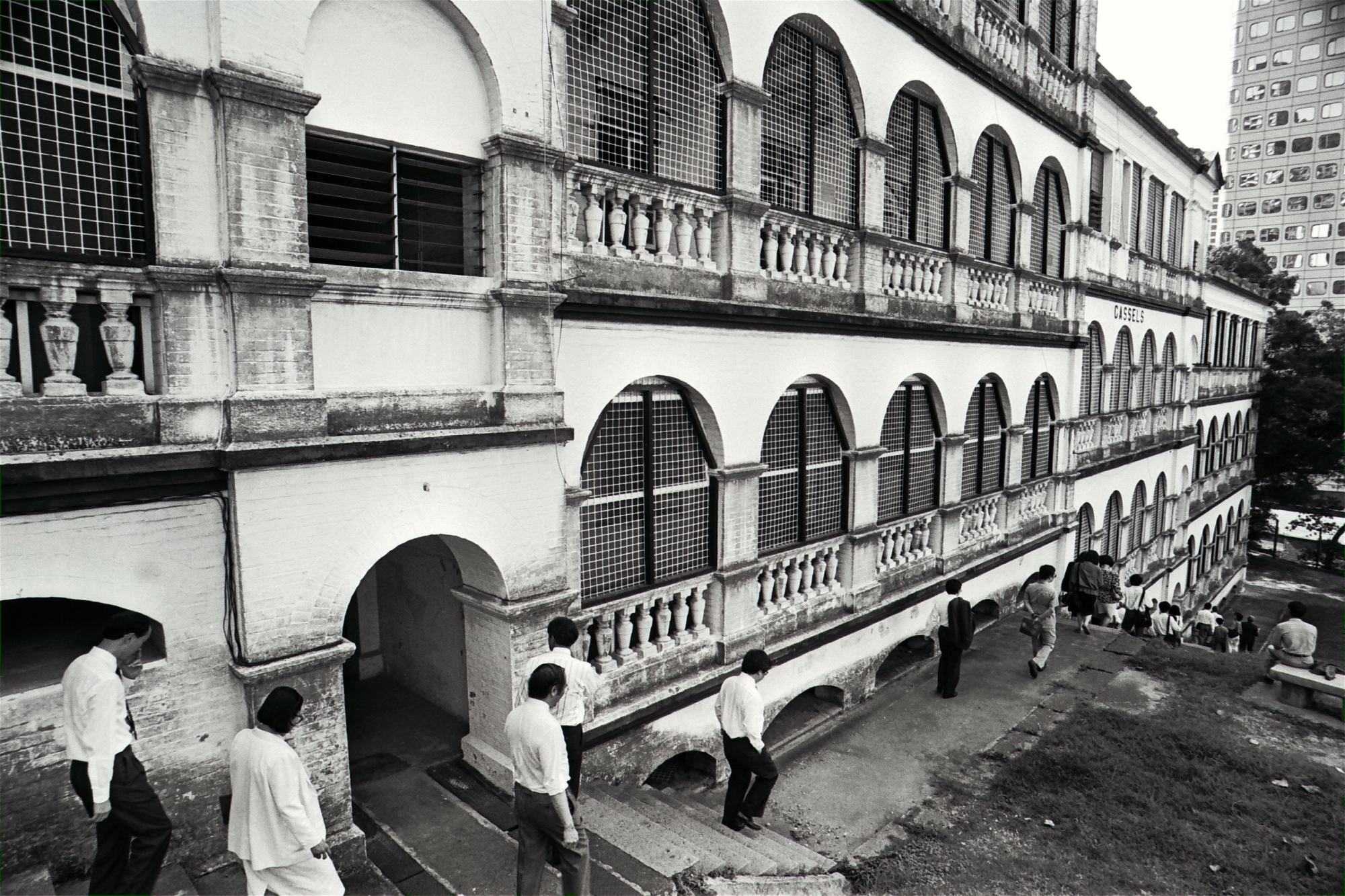 Moving stories
I started helping people moving on and off Lamma; we did the grunt labour up the hill and then used trolleys or VVs (village vehicles). I noticed people were leaving books behind and asked if I could have them. I like biographies of authors and artists, horror and science fiction and have a lot of Robert A Heinlein and most of Arthur C Clarke. But you can only have so many Wilbur Smiths or Dickens, and Marilena said, "We've got too many books, start selling them."
I inherited a bookcase and put it on a lane just off the main street. I leave the books there overnight. Lamma is the safest, sanest place I've ever lived. People are kind to each other, there are 65 nationalities, they look after the animals well, children are looked after. Yeah, we all smoked a bit of dope, but let's not get that out of proportion, they probably snort more cocaine in Lan Kwai Fong. I loved DJing at the Lamma Power Station Beach and once did a 14-hour gig there.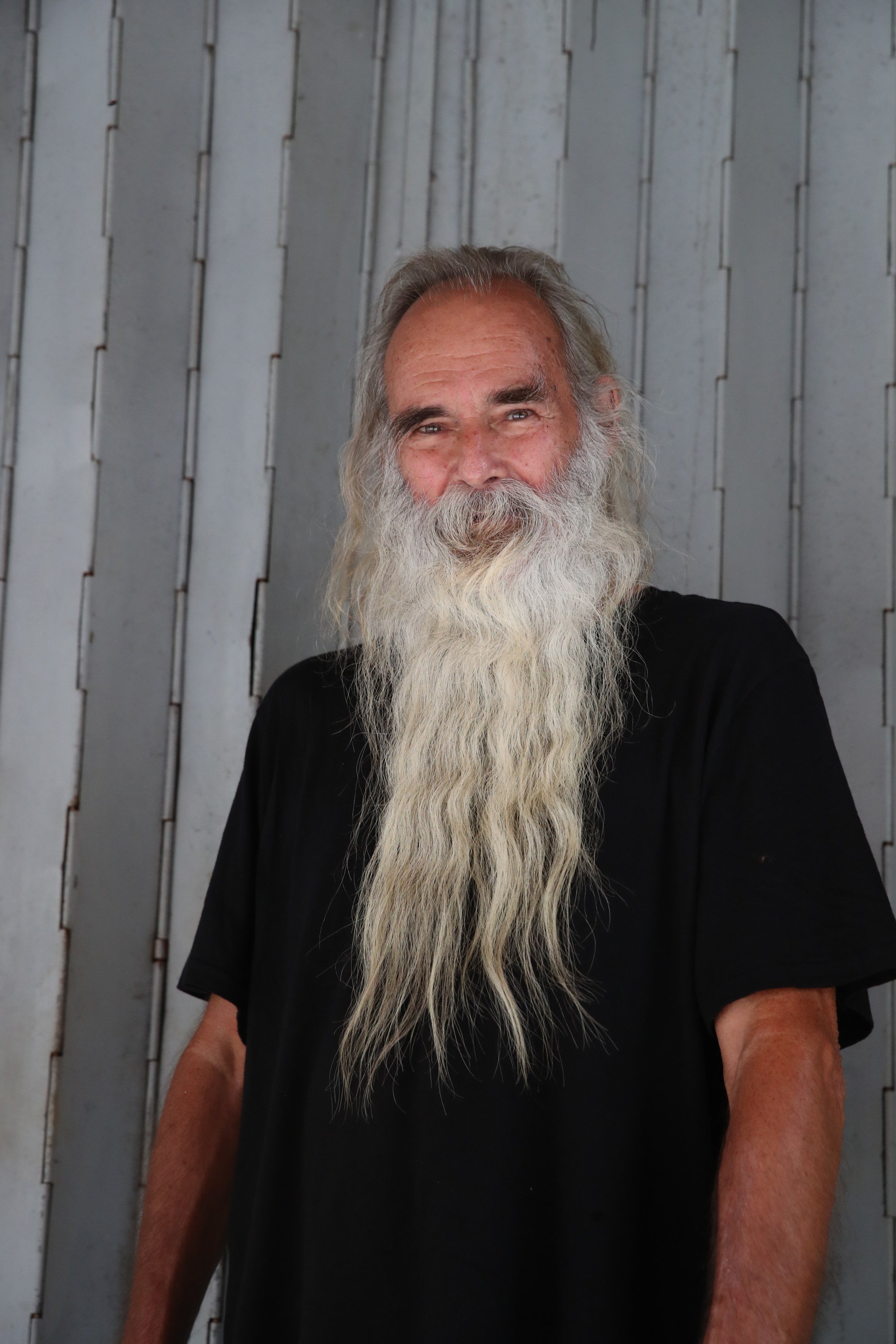 Beard and books
Lamma is the best part of Hong Kong. I don't mind going into town to do bits and pieces and I've been around the New Territories when I was doing moving jobs, but Lamma is fine, there are no cars.
My beard has become whiter and now it's advertising, with the added benefit of keeping me honest. People say, "Find the guy with the beard, he'll give you a good quote for doing your move and won't rip you off." Or they'll say, "Look for Nick, the guy with the beard, he takes spare books", so people drop them off for me.
I'll come out and do the books in the day, sit down there and relax and then, if we don't have anything else to do, stay put. It's a nice job and I get good books out of it. I'm on the fourth-generation bookcase now.
Our families don't want us to go back and join them, we are kind of outcasts. I'm happy staying on Lamma, we are embedded in the system, the government looks after us, Marilena worked as a government nurse so we get free medical and we are both on a small government pension.