Profile
Get more with myNEWS
A personalised news feed of stories that matter to you
Learn more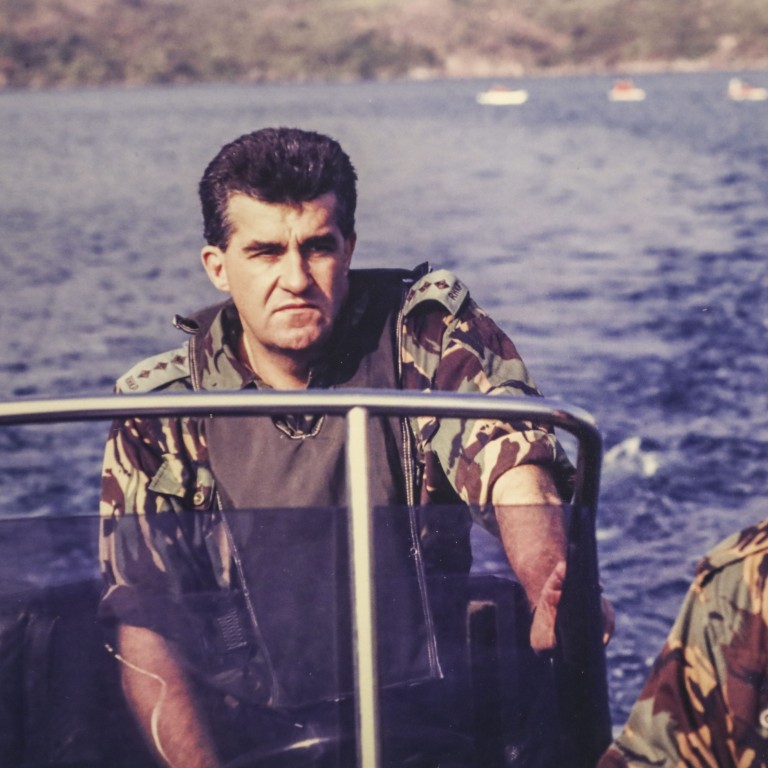 Profile

|
Freedom swimmers from China, boatpeople from Vietnam – ex-marine policeman in Hong Kong Les Bird, now a writer, recalls an eventful career
After adventures in Africa, Les Bird joined the Hong Kong Marine Police, where he rescued Vietnamese boatpeople and swimmers from China and chased smugglers
A lover of writing as a child, he picked up his pen again and is the author of two books about his police career. He tells Kate Whitehead about an eventful life
I was born in Staffordshire, in England, in 1951. As a child, I remember my mother showing her ration card to the butcher to get her weekly allocation of meat and the grocer for butter and milk.
I come from a military family. My father, his three brothers and my grandfather were all in the Royal Navy. My father served in World War II in the Pacific war and in 1945 he was part of Admiral Harcourt's fleet, which liberated Hong Kong from the Japanese. For a year after 1945, he was a de facto police officer because the police force hadn't yet re-established itself, so the British military were tasked with policing Hong Kong.
During the war, my mother joined the ATS (Auxiliary Territorial Service) and was an ambulance driver. She was seconded to the Royal Artillery as an anti-aircraft gunner. She was our first line of defence against the Luftwaffe and was in firefights with aircraft.
I was interested in art and English, and as a kid I used to write poetry and was very interested in writing, but my dad pushed me towards mathematics and physics. He wanted me to be a technical person, but it just wasn't for me.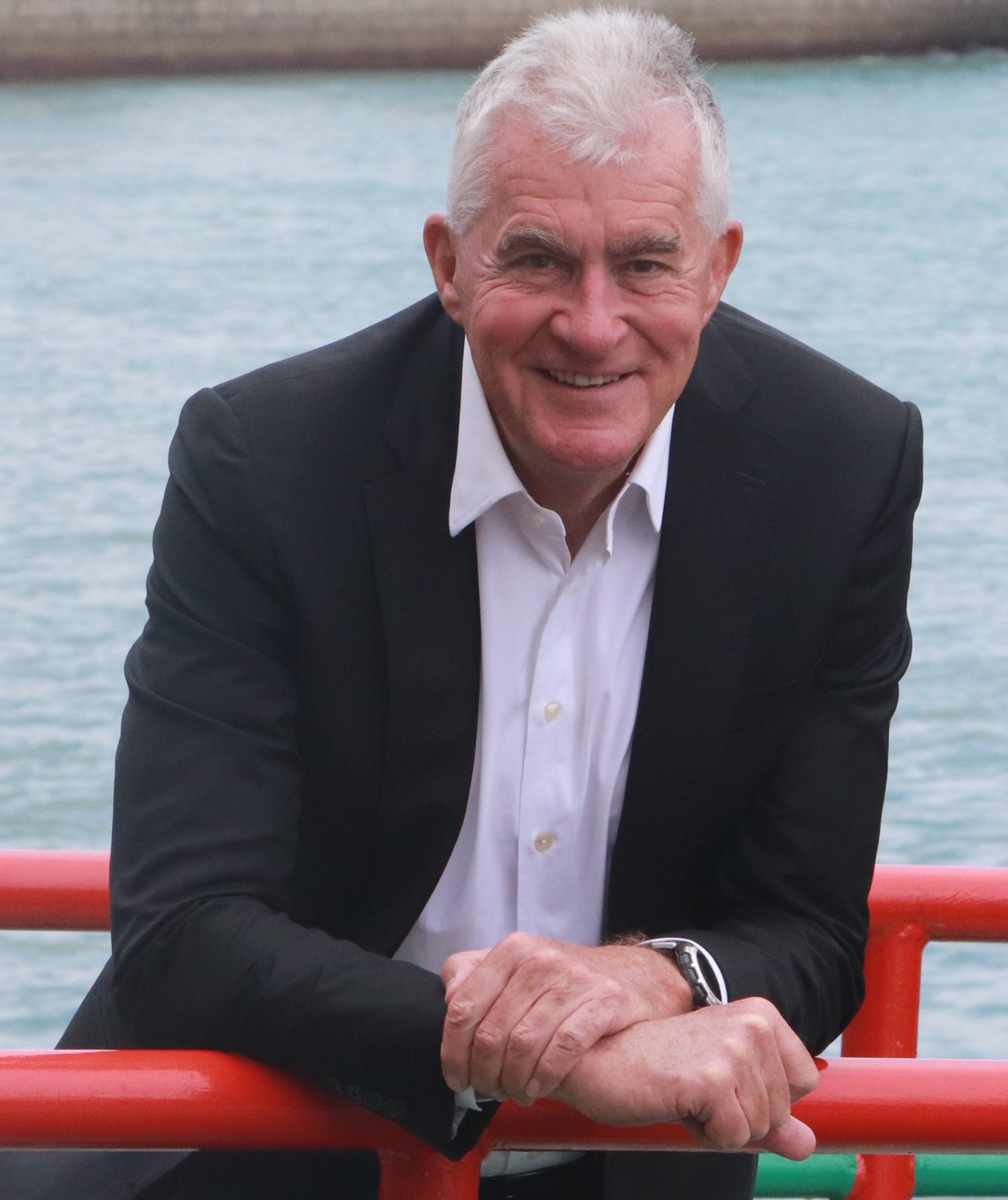 African adventures
In the early 1970s, the UK was entering a recession, there was the oil crisis and the miners' strike and not much opportunity for young people. So, aged 19, I packed up and left. I arrived in Sydney with a suitcase and £50. I didn't know anyone on that side of the world.
I was looking for adventure and trying to find something that would grasp me and make the beginning of my life's work. I worked for Shell Oil in Australia for a while, using my A-levels to get into a junior management role, but it didn't suit me at all. After two years I went to South Africa.
The job I enjoyed the most there was delivering Land Rovers. The farmers in southern central Africa bought Land Rovers that were being shipped to Cape Town and my job was to drive them through South Africa up to Botswana and Rhodesia.
The trip took a couple of weeks and along the way I was attacked by a bull elephant and had my tent ripped to pieces by a tribe of monkeys.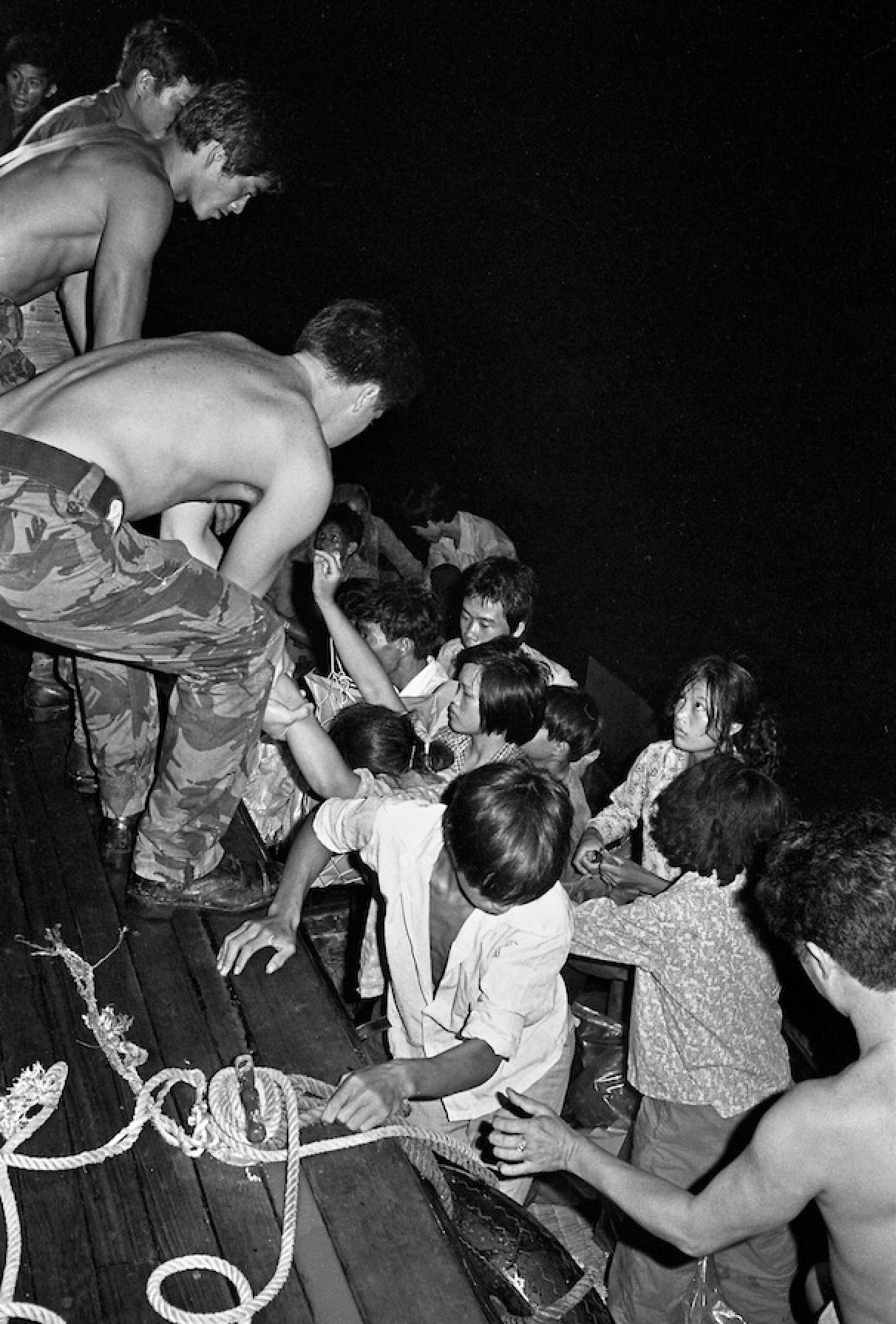 Asia's finest
My adventures in Africa ended after four years, but I had no money to show for it and little in the way of a career, so I went back to the UK to reassess my position. I read in a newspaper that the Hong Kong government was recruiting officers in the Royal Hong Kong Police for three-year tours of duty. That really appealed to me, in addition to the draw of Asia and seeing something new.
I arrived in Hong Kong in 1976 and spent the first nine months at the police training school doing basic training, including three months learning basic Cantonese. On graduation, I volunteered for the Marine Police and was accepted and that's where I spent the next 20 years.
My first job was dealing with the
freedom swimmers
crossing the border from mainland China. It was a nightly patrol, always in darkness, trying to catch these young people as they swam across Mirs Bay and Deep Bay.
That wasn't dynamic for me because I'd just come to Hong Kong to start a new life and I was catching these young people who were the same age as me and trying to do the same thing as me.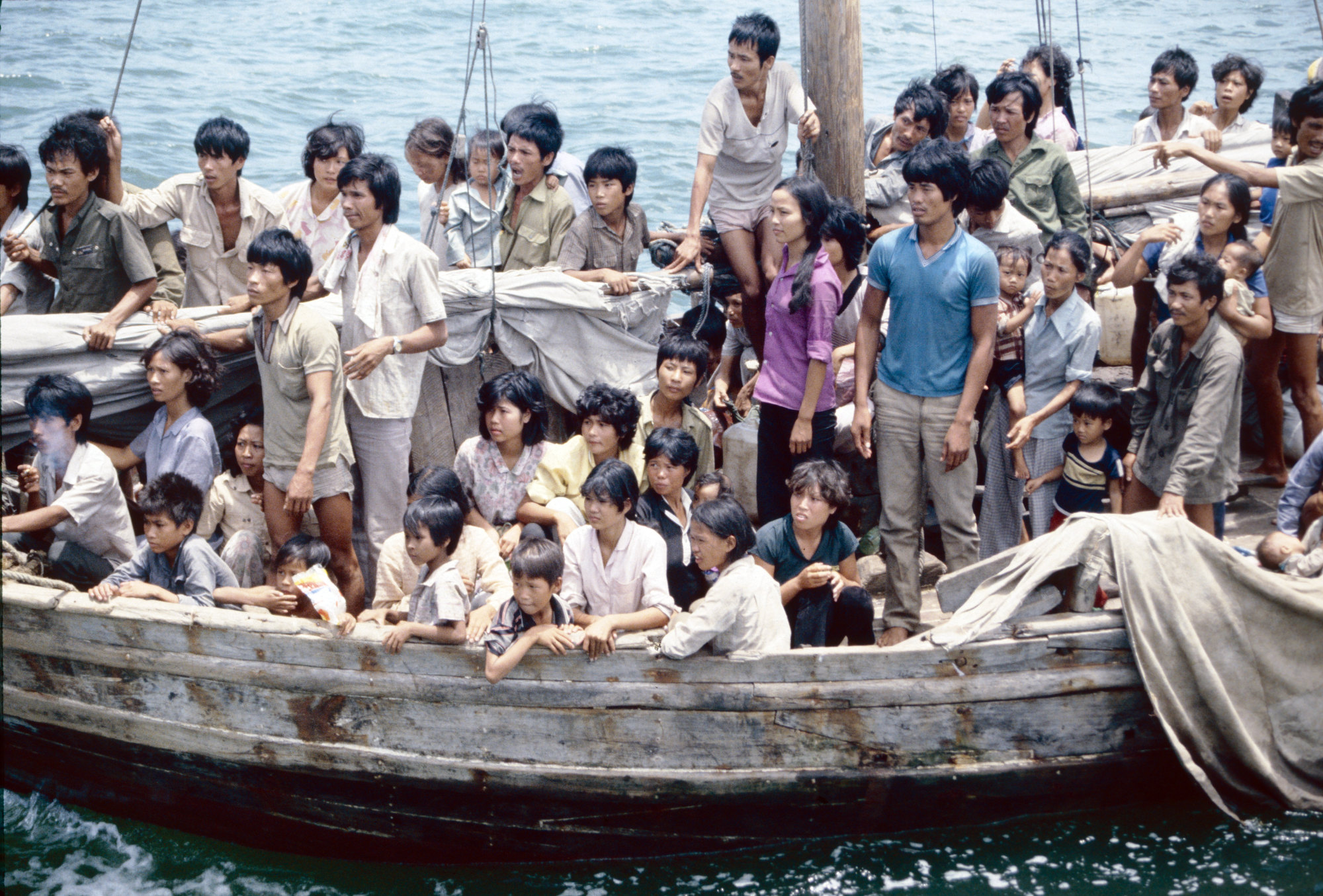 That sinking feeling
It was the Vietnamese refugee influx that was to fill my professional career for the next 12 years in the southern waters of Hong Kong. It was interesting to be a part of the teams that were going out to intercept and sometimes rescue refugees in ramshackle craft as they attempted to cross the South China Sea; that was a really rewarding thing to get involved in.
There were so many rescue missions. One in particular I remember was spotting a ship on the radar in 1982. It was so big that we thought it was a people-smuggling boat. We decided to leave Hong Kong waters and go south to find it and we got there just as it was sinking.
It looked like a coal barge and had more than 200 people on board. When we arrived, they realised it was sinking and panicked, so we had 200 hysterical people trying to get off a boat all at the same time, which could have capsized the boat during the rescue, so it was touch and go for about an hour. We got everyone off and as we did it capsized and sank.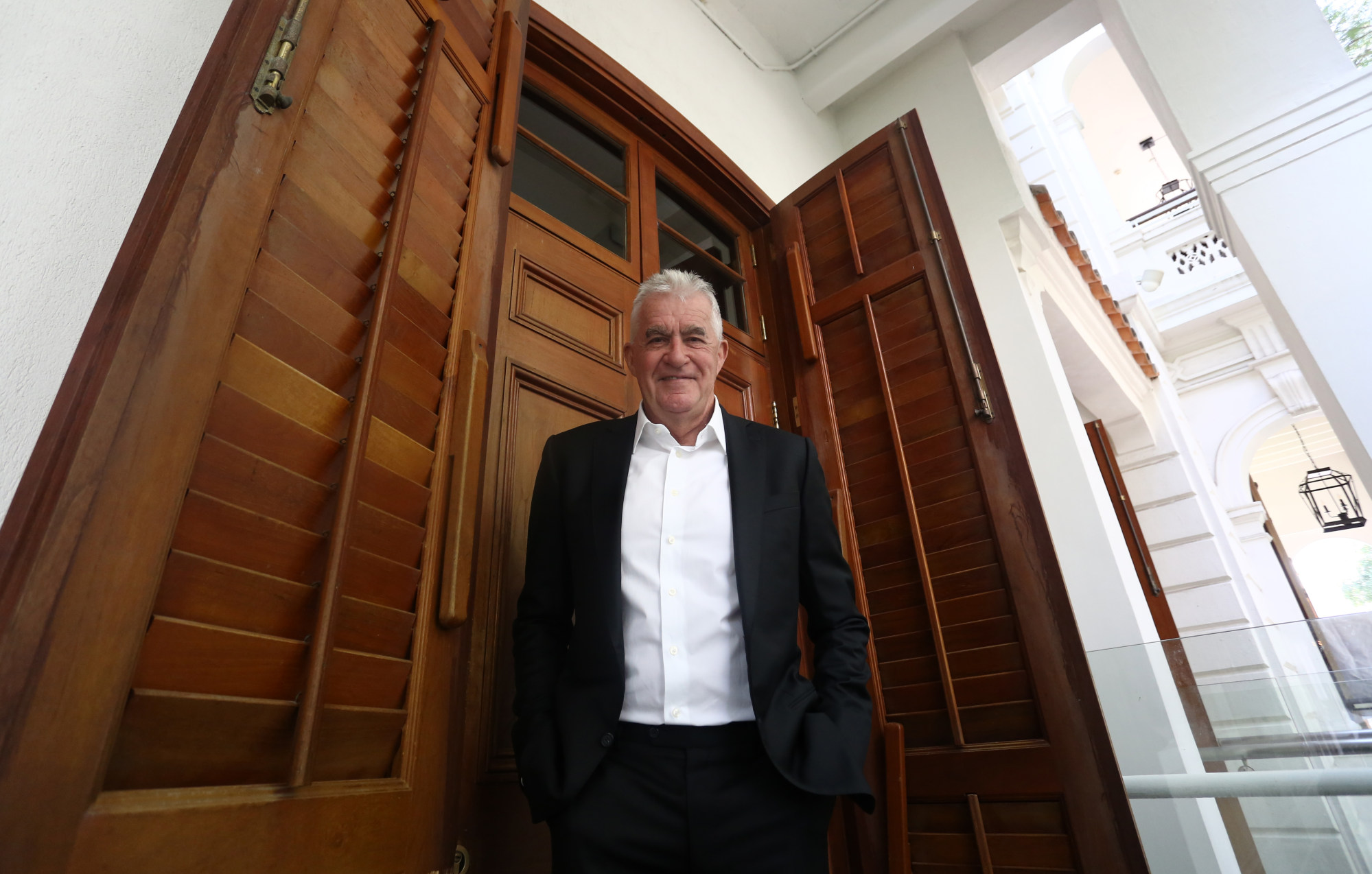 Bird song
In 1983, I met my wife, Mary Anne. I'd gone to meet a friend at the Regal Hotel coffee shop on a Sunday and was surprised to find he'd brought a couple of girls along. The girls excused themselves and went to the bathroom to discuss who this person was – me. I asked my friend what was going on and he'd invited them on a whim, it was an accidental meeting.
Mary Anne and I got married in 1985 and we have two daughters. Catherine works at King's College Hospital (in London), where she heads a research team that is looking into the hallucinogenic properties of magic mushrooms and the effects on dementia. And Towa Bird is a musician.
She was a music student in London during lockdown and decided to put herself on TikTok. It went viral and Universal Music saw it and signed her up. So, at the age of 23, she's moved to Los Angeles, and her first album will be coming out later this year.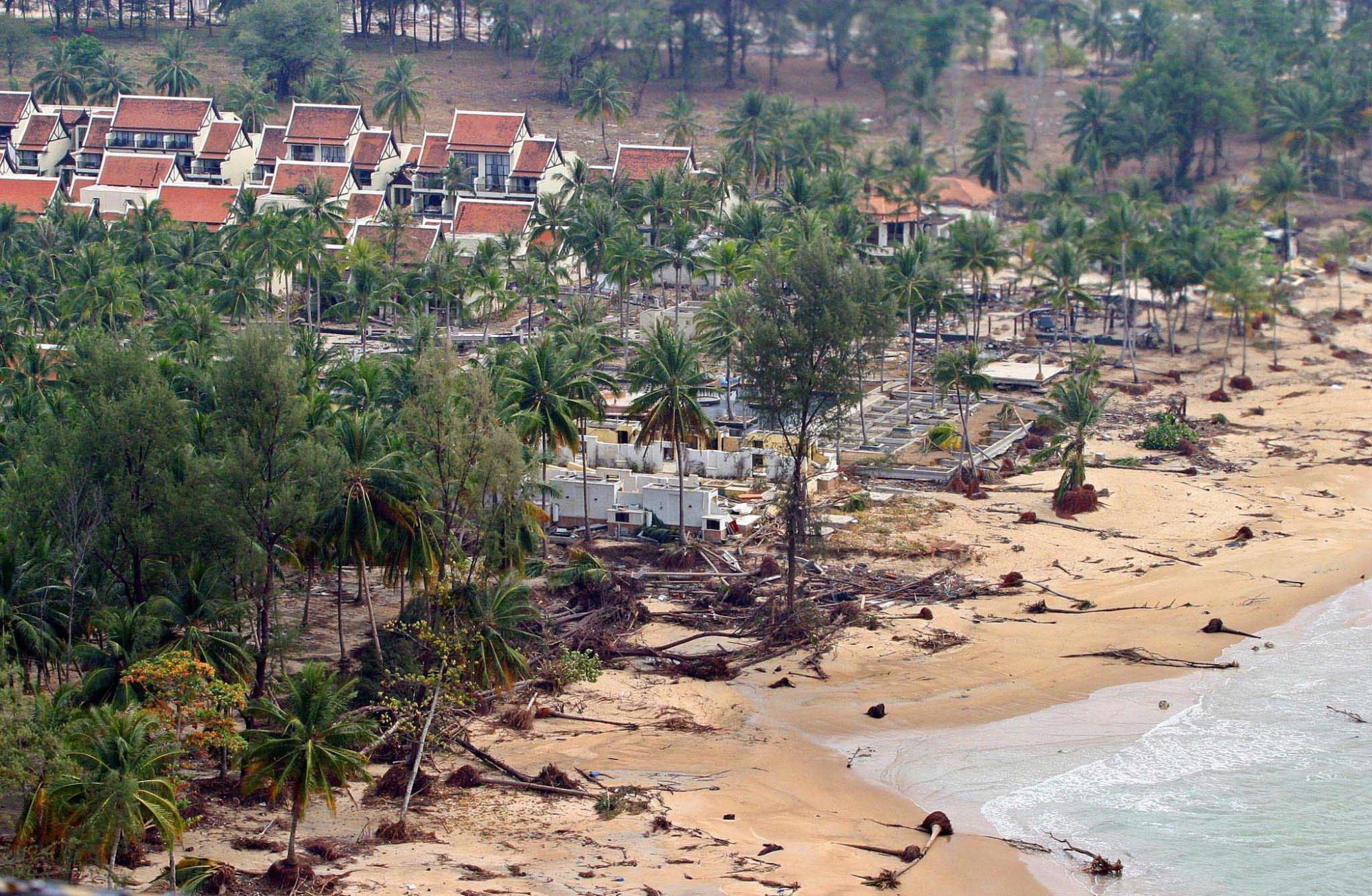 Royal tsunami
In 1988, I took over the command of the Marine Police fast-pursuit unit, which was primarily tasked with maritime counterterrorism. It was all gung-ho and hard work, working with overseas units such as the special service of the British Army and the US Navy Seals.
This was the time when there was a lot of
cross-border smuggling by dai fei,
a type of specially designed speedboat. There were a lot of high-speed chases at night, in total darkness, without lights. I left the Marine Police in 1997 and went into private security, which took me to Thailand, where I lived for 13 years.
We had a contract with the Thai royal family. In 2004, the family were on a visit to Phuket when the tsunami hit. They were in Khao Lak where the whole village got wiped out. Princess Ubolratana was saved by one of my guys.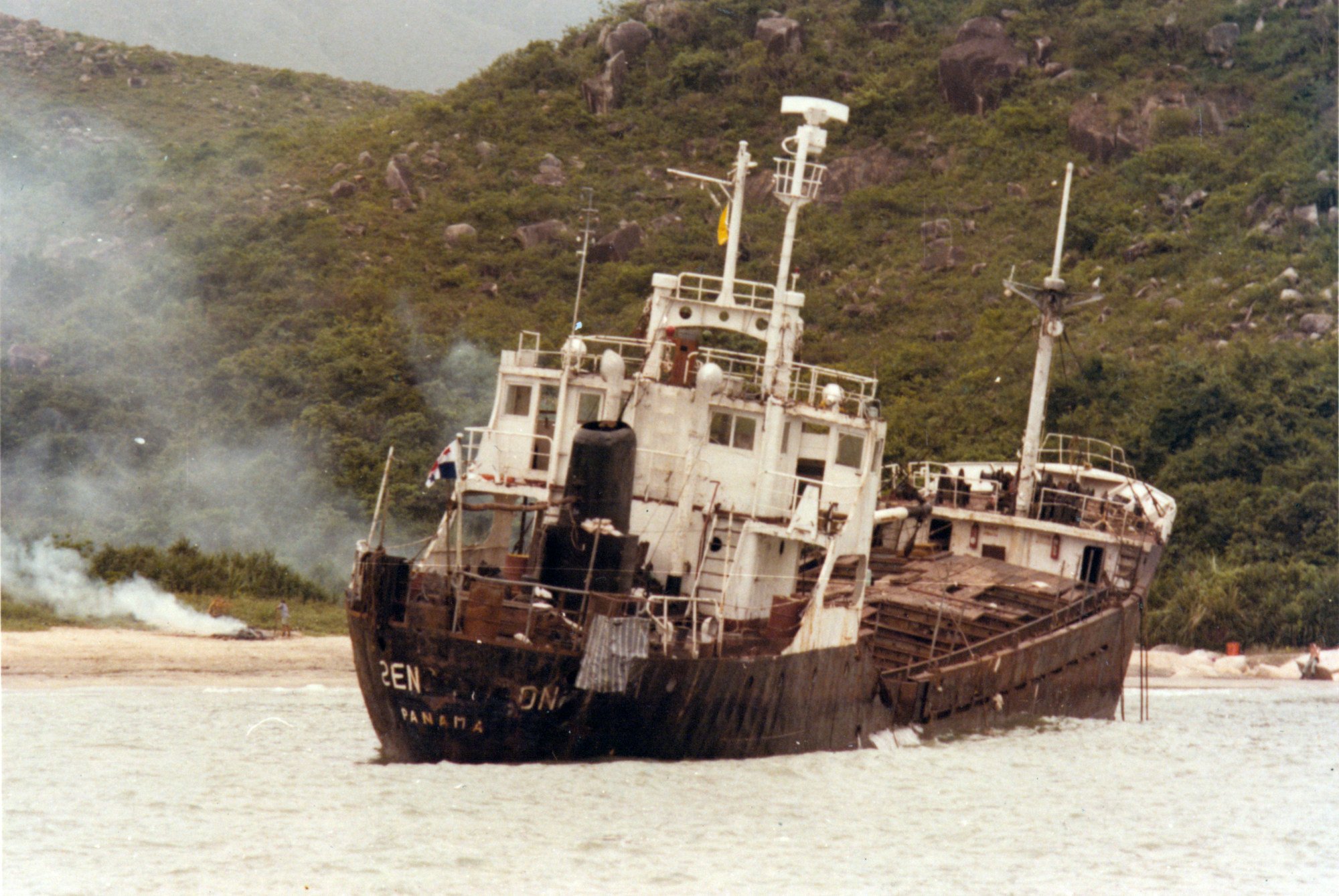 Boatpeople
I came back to Hong Kong in 2011 and was looking for something to do. I thought, now is the time to write a book. I worked on my first book which eventually got published in 2019.
A Small Band of Men: An Englishman's Adventures in Hong Kong's Marine Police
is a memoir that I wrote so that it reads as a novel, with myself as the main character and using my experiences in the Marine Police.
My second book,
Along the Southern Boundary
, about the harrowing sea journey to Hong Kong made by thousands of boatpeople after the Vietnam war, came out last November. It was important for me to put in what happened to the Vietnamese refugees – why they left, what happened on the journey and what happened to them afterwards.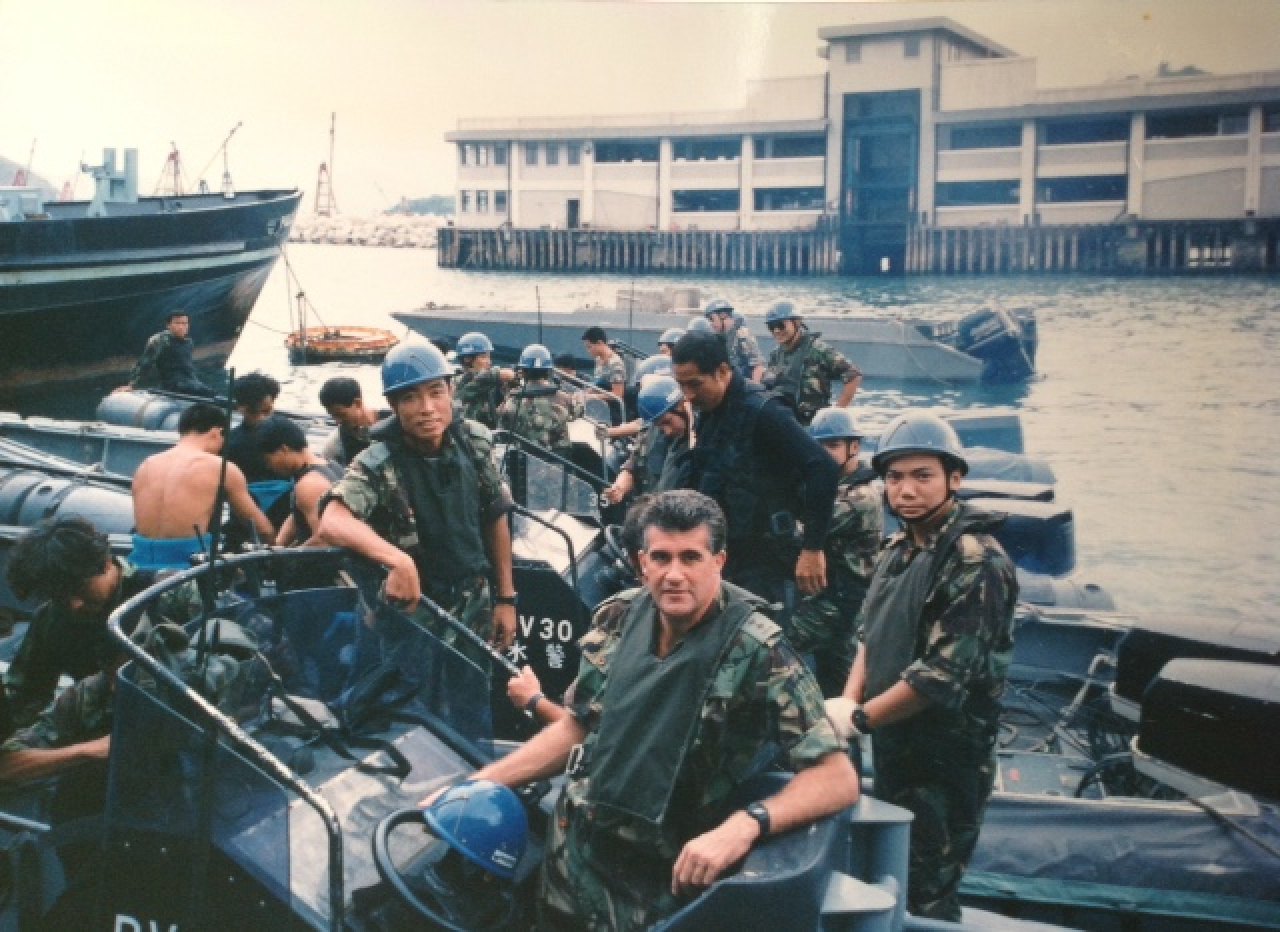 I was able to tell the stories through my own and my colleagues' photographs. A couple of months ago, I went to California to see my daughter in LA and I was able to meet up with some of the people who not only had I spoken to for the book but I'd also been involved in their rescues in the '70s and early '80s.
I had lunch in Santa Monica with three of the people who were on the Sen On, the ship from Vietnam that ran aground on Lantau in 1979. I was on the beach at the time and we managed to save everyone on that ship. Myself and those three who were on the Sen On are like a four-person unit. We've got our own WhatsApp chat group and I get messages from them every other day.
I've started writing a third book, it's a sequel to my first.