Profile
Get more with myNEWS
A personalised news feed of stories that matter to you
Learn more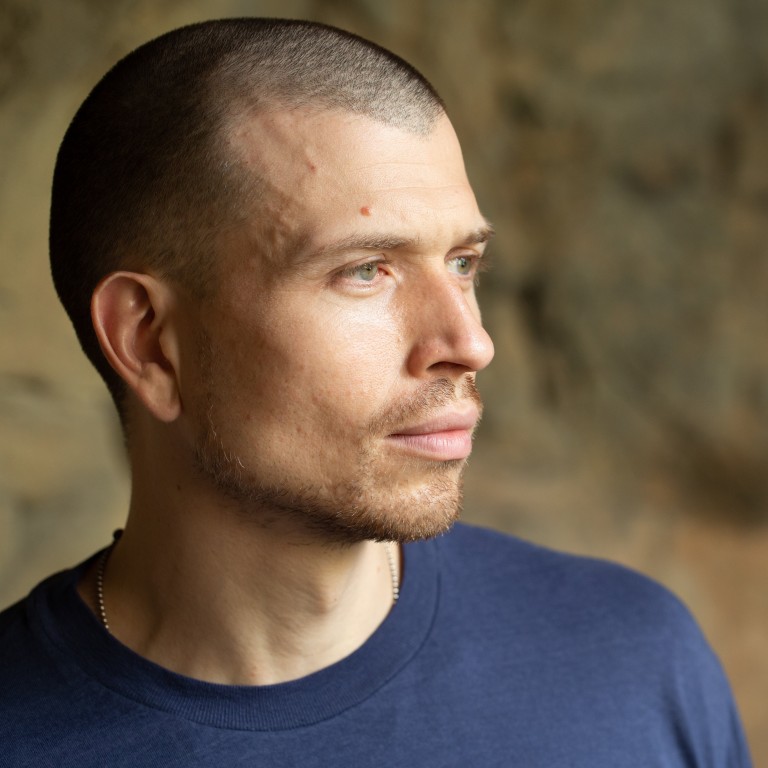 Profile

|
'I was a difficult kid': how a Hong Kong plant-based food movement leader overcame ADHD, dyslexia on his path to success
Christian Mongendre, owner of Treehouse and partner in the Mana! restaurants, was born in Hong Kong and raised in France, where he struggled at school
After seeing the benefits of going meatless and finding his calling as a chef, he became a driving force in Hong Kong's plant-based restaurant revolution
I was born in Hong Kong in 1985 and we lived on The Peak. My dad was the head of a French bank – he had me when he was in his early 50s, it was his second marriage – and my mum looked after me and my older sister.
When I was three, after France nationalised its banks, my father returned to work at the bank's headquarters in Paris. During the week, we lived in Paris and I went to school there, and at weekends we went to our house in the countryside, about 10 minutes from Versailles.
It's a late 1800s farm that my parents renovated. My parents were hippies at heart and were concerned about the environment. We had a little farm and my dad grew cherry tomatoes and all sorts of fruit and we got eggs from our chickens. We had cats, geese, ducks, a dog, a rooster and Guinea pigs and hamsters – it was fun to grow up around the animals and it had a big impact on me.
I was not raised
vegetarian
, but whenever we had meat it was selective. We never ate red meat and once a week we had chicken.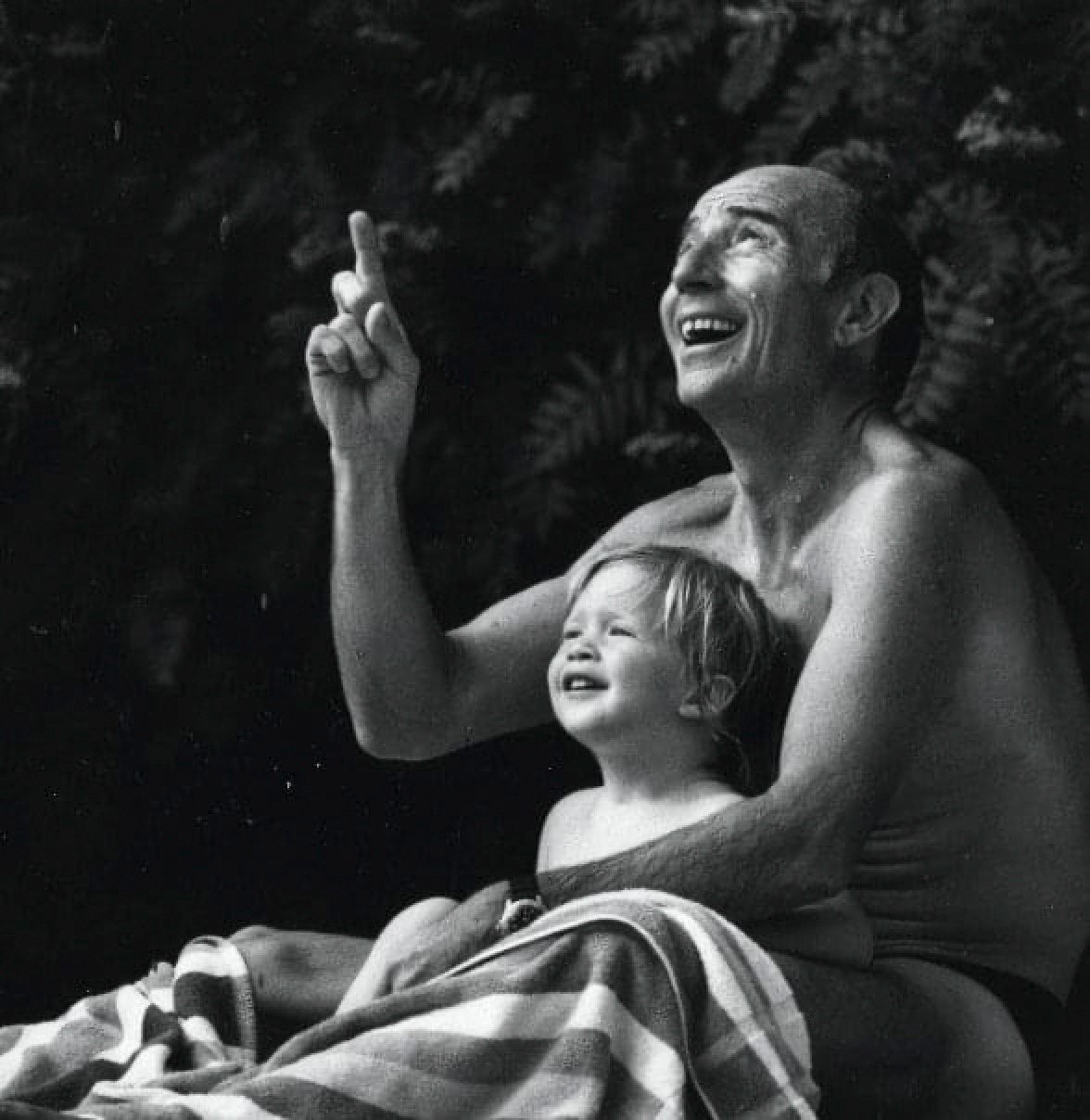 Educating Christian
I went to quite a few schools because I was a difficult kid. I was diagnosed with dyslexia, ADHD and hyperactivity. I was creative but found it hard to sit down at a desk and listen to professors who were not interesting, so I became a bit of a rebel.
The school I spent the most time at was La Providence; from there I was sent to boarding school because my parents thought I needed more structure, but I hated it.
When I was 14, my mum took me around some high schools in America and I was accepted by Kent School, in Connecticut. It was there that I got into rowing, which not only gave me structure, but also an understanding of my body that I hadn't had before.
When I was about 16, I started reading about the dairy industry and food supply. I enjoyed rowing competitively and was recruited to Northeastern University, in Boston, and rowed in its Division One.
Although I was there to study business and cinema, I felt that rowing was my real major. We competed all over America against the big college heavyweights like Princeton and Harvard.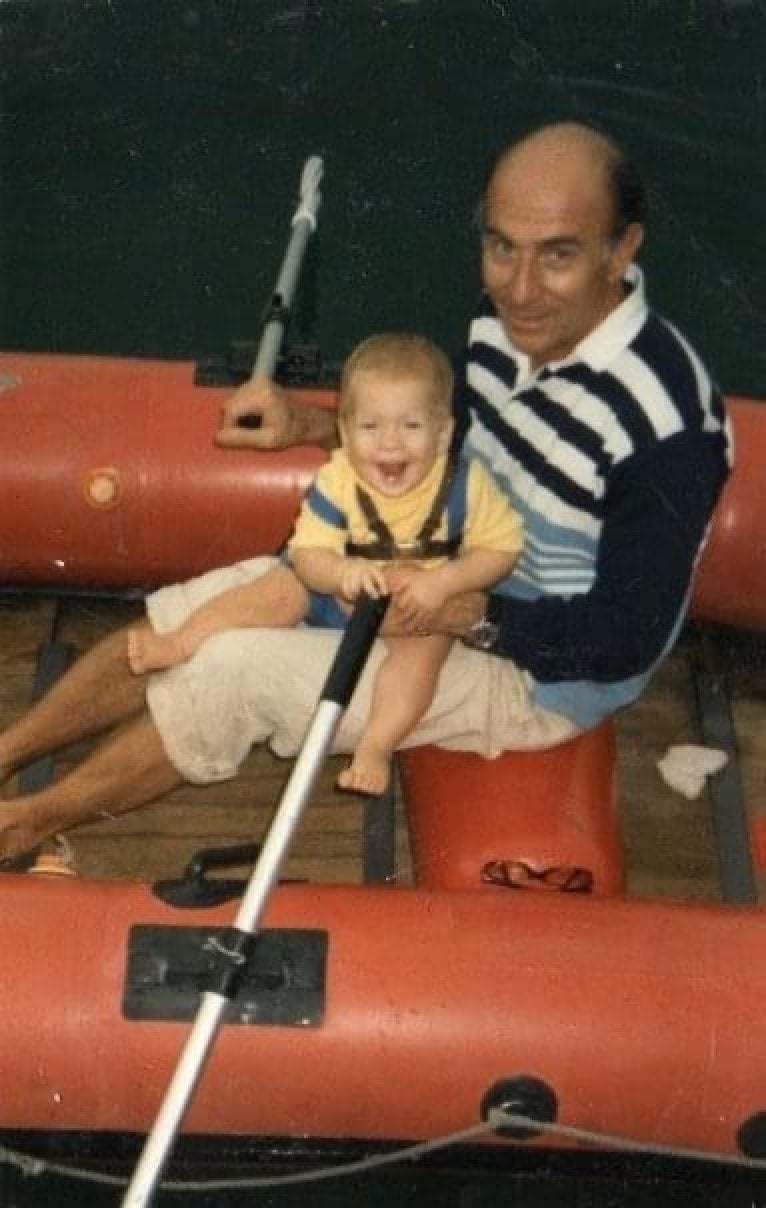 High performance
I was competing with some of the best guys in America and trying to work out how to get an edge.
I began experimenting with
plant-based food
and really understood on a fundamental level that food is fuel.
I started working with a nutritionist so I could do a plant-based diet in a more educated way. I realised that when I ate plant-based food rather than what was considered manly – burgers and beers – my recovery rate was insanely superior.
If I got a bruise it healed much faster, and my ability to workout longer, mental clarity and overall sense of well-being and performance was better.
I saw a tangible effect in all aspects of my basic manhood and stamina and my ability to move my body in a more efficient way.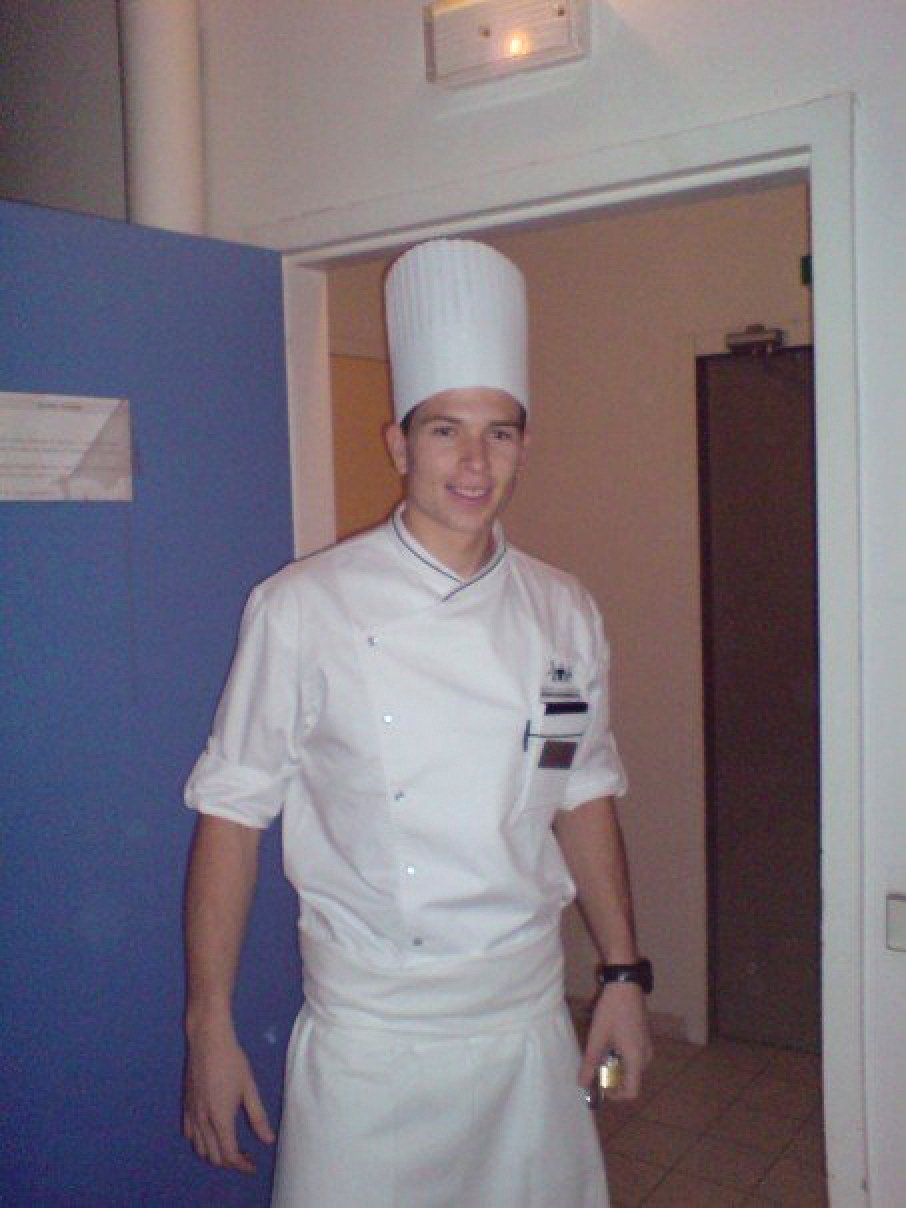 Hitting the road
I didn't finish university. At the end of my second year, my mum became sick with cancer. I told her I wanted to go to cooking school, and she encouraged me to go back to France; it meant I could go to cooking school and be closer to her.
I went to the Institut Paul Bocuse, in Lyon. It was in a beautiful castle with grounds. There were just 25 people per class and all we did was talk and learn about food. It has grown tremendously since I went, but at the time it was a small, in-depth programme.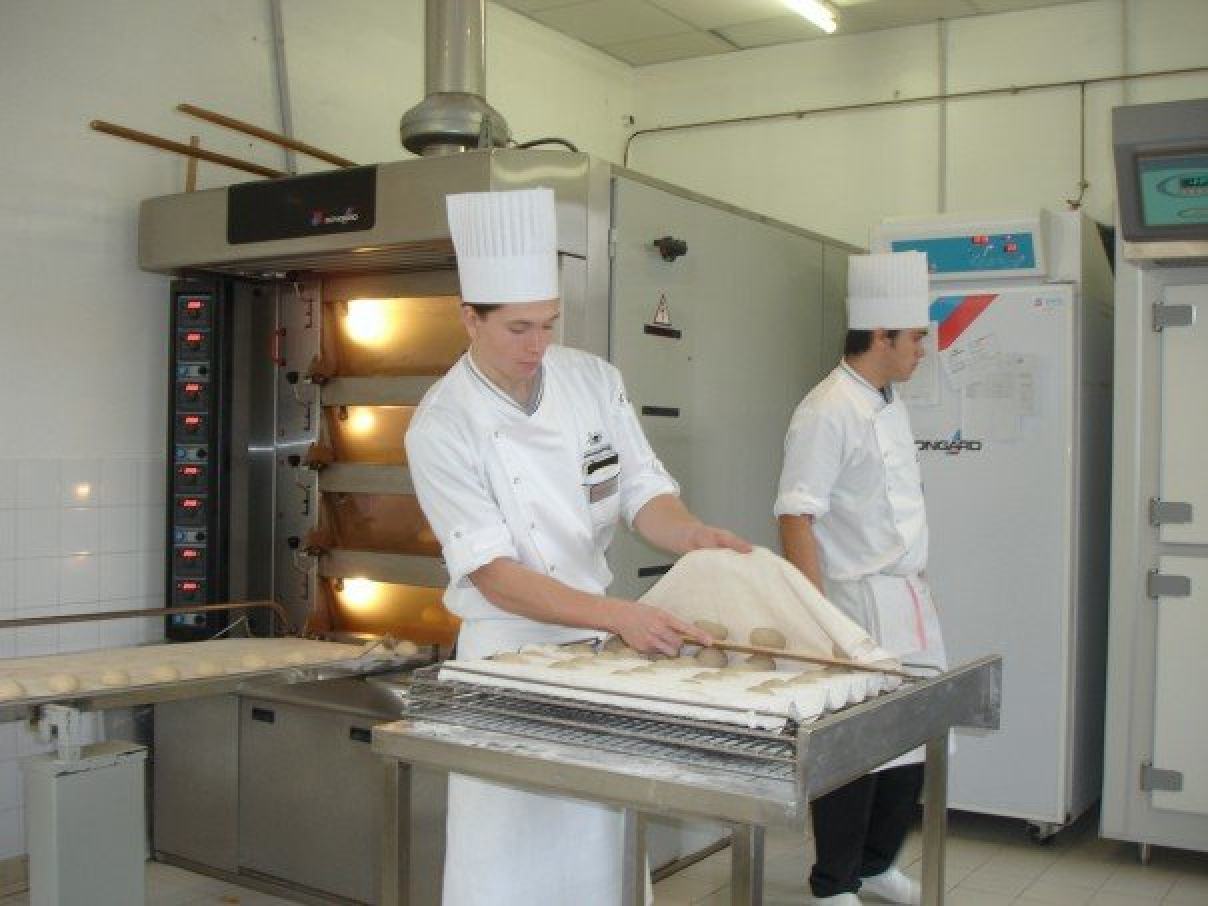 I did a bachelor's degree in international hotel management and restaurant business and then a one-year master's in managerial finance. My mum passed away in 2009 and my father died a year later.
I decided it was time to stop studying and start working, and find my way as a young adult.
For a year I travelled all over India, Nepal, Vietnam, Thailand and Australia. I didn't have a plan, I was just wandering and checking out all the vegetarian restaurants I could find and trying new things.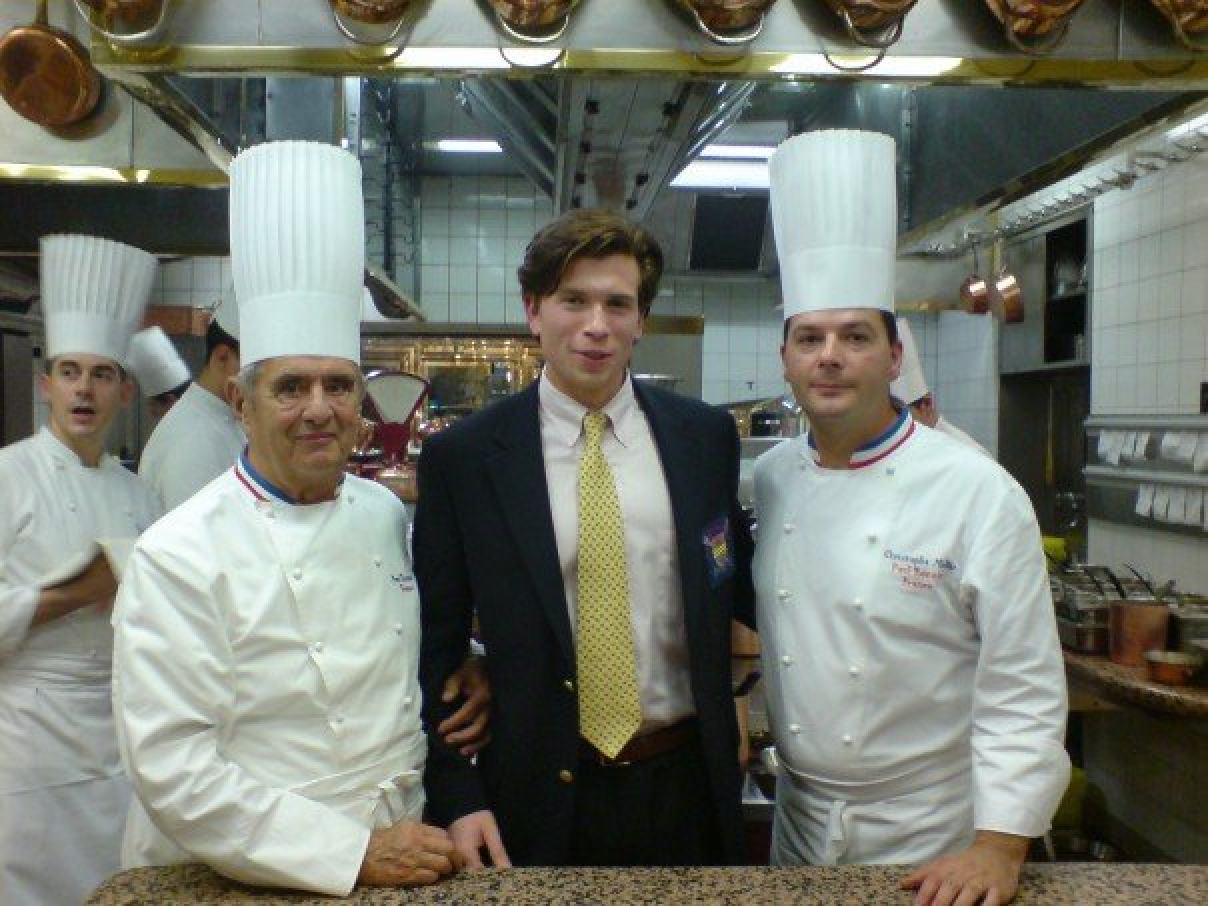 A sense of belonging
I came to Hong Kong in 2010; it was part of my soul-searching. My sister's husband's job had brought them to Hong Kong, so I was met by family. I went to see where I was born, where my dad had worked.
In Hong Kong, I felt accepted, felt a sense of familiarity. I think the place you are born has a deep, energetic feeling of belonging. In a yoga class, someone heard about my restaurant background and I was hired to work for Dining Concepts. They put me in BLT Steak and that's where I realised I can't work against my values.
I can't be a traditional businessman who works solely for profit; it has to have an ethos, to have something that is bigger than just making money, otherwise I'm not interested.
Mana! from heaven
Since I was 16, I've had an idea for a restaurant – I loved McDonald's, but not the food, I wanted to create a McDonald's that was healthy, convenient, available and made fresh.
I met (eco-entrepreneur)
Bobsy (Gaia)
. He wanted to create a big community-based restaurant and I wanted it to be fast food. We compromised and in 2012 opened
MANA! Fast Slow Food
and then MANA! Raw and MANA! Café.
I was the chef and director of operations. We were equal partners, but I didn't want to be in the spotlight.
Also in 2012, I met
Celina Jade, she is an actress
. We dated for six years and got engaged. Her mum got sick and passed away, which was very unfortunate.
She's half Chinese and couldn't marry for a year afterwards and by that time the writing was on the wall that we wouldn't work out, partly because she travelled so much for work. We broke up at the end of 2017. We are still very close. Now she's married to the
singer Han Geng
and they are expecting a baby.
A change of pace
I worked with Bobsy for about four-and-a-half years and then left and got financing to open
Home – Eat to Live
, a huge vegetarian restaurant. It was successful and the plan was to scale and have them pop up everywhere, but I disagreed with the contract.
I was told, "Sign this contract or we close." I told them I'm not signing and a week later we closed. It was traumatic because it was so sudden, it's the violent side of business. A few months after Home closed, Celina and I broke up.
It was a massive change – I left the apartment, I'd been close to her family – combined with the emotional turmoil of closing a restaurant, it was rough. Some of the customers heard about Home closing and asked me to open a restaurant in Portugal, which I did, and I did consulting for two years.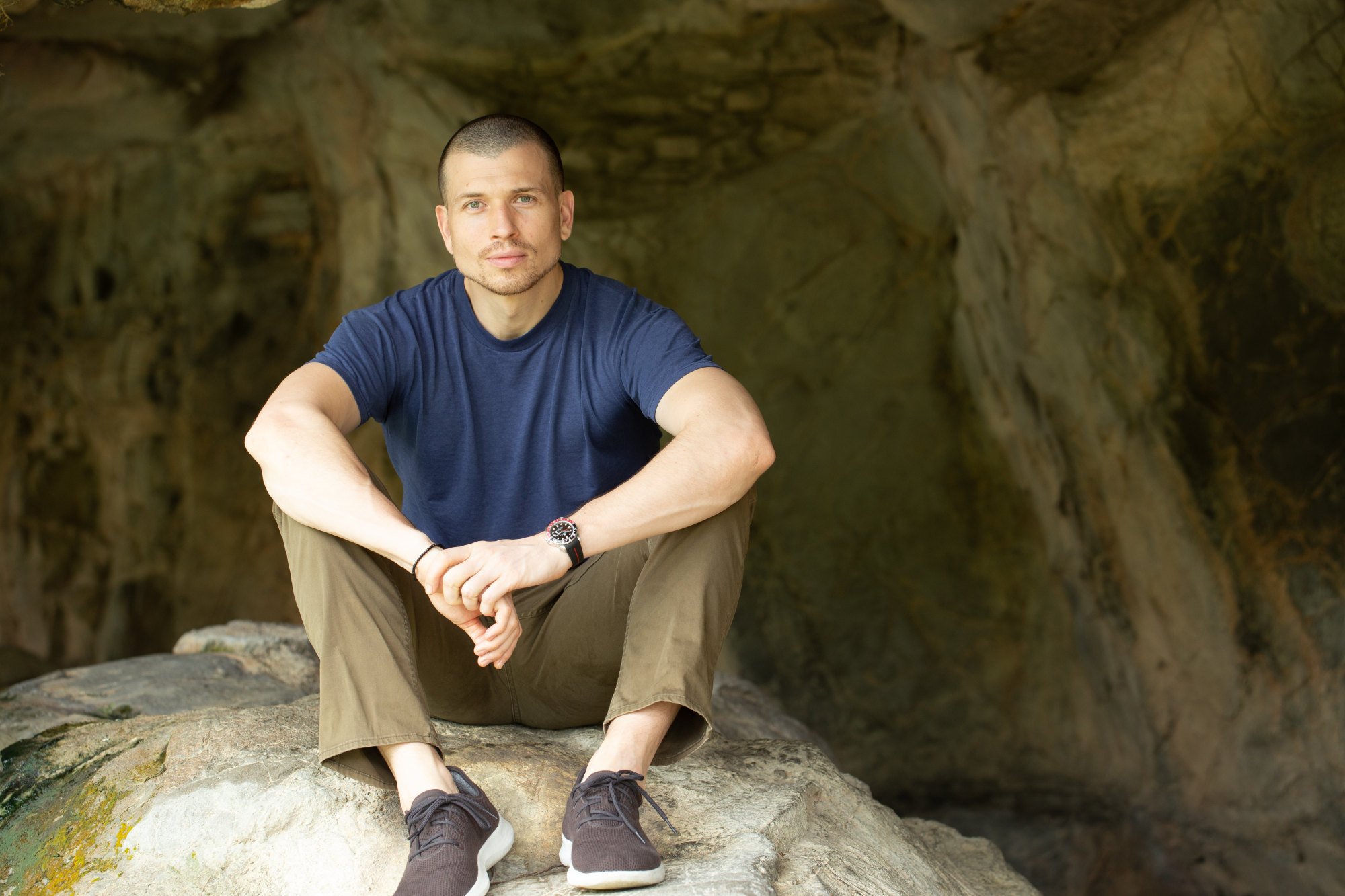 It was a blessing because after Hong Kong speed Portugal was relaxing. I was also rebuilding a house in France, so it meant I could be close to that. I couldn't have imagined a better situation – a job, resources, and in Lisbon, which is beautiful and a good change of pace.
Taking control
After two years in Portugal, I returned to Hong Kong and in May 2019 signed a contract for
Treehouse
, a plant-based diner, at H Code, in Central. The timing wasn't good, with the protests and then the pandemic, but finally I had control of my company.
I've learned a lot of skills and have been the main handyman of the business. At the moment I'm in France, I felt it was time to leave my team and let them do their thing, and it's been good for me. I've met investors and plan to open a Treehouse in Paris and I'm going to New York to meet other potential investors with a view to opening a Treehouse there.
I'm dating someone in Hong Kong at the moment. We met while I was doing my 21-day quarantine at the Kerry Hotel last year. Her name is Jenny. She was a Treehouse customer and responded to one of my Instagram posts.
We chatted and then moved to WhatsApp. I had 20 days of being available and talking and that created an openness I usually don't have. After talking for a long time we met and voilà! I plan to open more Treehouses in Hong Kong and grow a network of Treehouses outside the city.
I think in 2023 we should have a Parisian Treehouse. The business is following my own track – born in Hong Kong and then going to Paris.