Profile
Get more with myNEWS
A personalised news feed of stories that matter to you
Learn more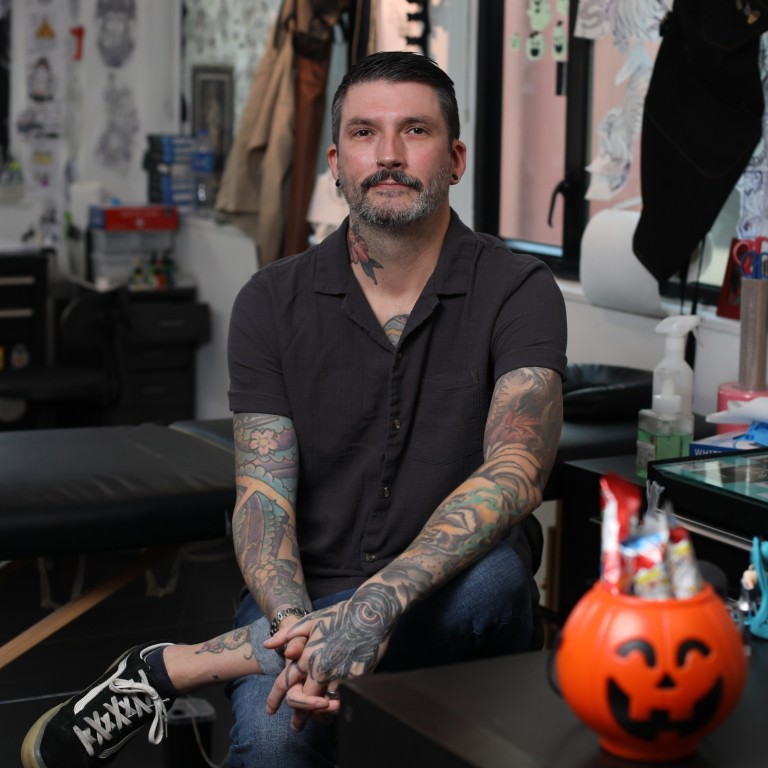 Profile
'I practised on oranges': how Hong Kong tattoo artist and studio founder Rob Kelly inked his own path
Blackout Tattoo founder Rob Kelly, 42, came to Hong Kong in 1994, when it was the 'Wild West for teenagers', and got his first tattoo aged 14
He started apprenticing as a tattoo artist in 2005 before opening his own studio five years later
My father was working in the Royal Engineers, in the British Army, when I was born, in Chatham, Kent, [in southeast England,] in 1979. When I was three, he left the army and worked as an engineer.
He was working on motorways and we'd move to the nearest town, first to Redditch [in central England] and, when I was eight, to Kettering, in Northamptonshire. I quite enjoyed moving and being the new kid in school.
I was a sporty kid, pretty adventurous. From a young age, I was always drawing. I used to try to reproduce comic book panels and remember trying to reproduce a banknote and being worried the government would get me for forgery.
In 1994, my dad got a job offer in Hong Kong to work on the new airport bridge. We had a family discussion about it, and I looked through the Lonely Planet guidebook for Hong Kong that he'd bought.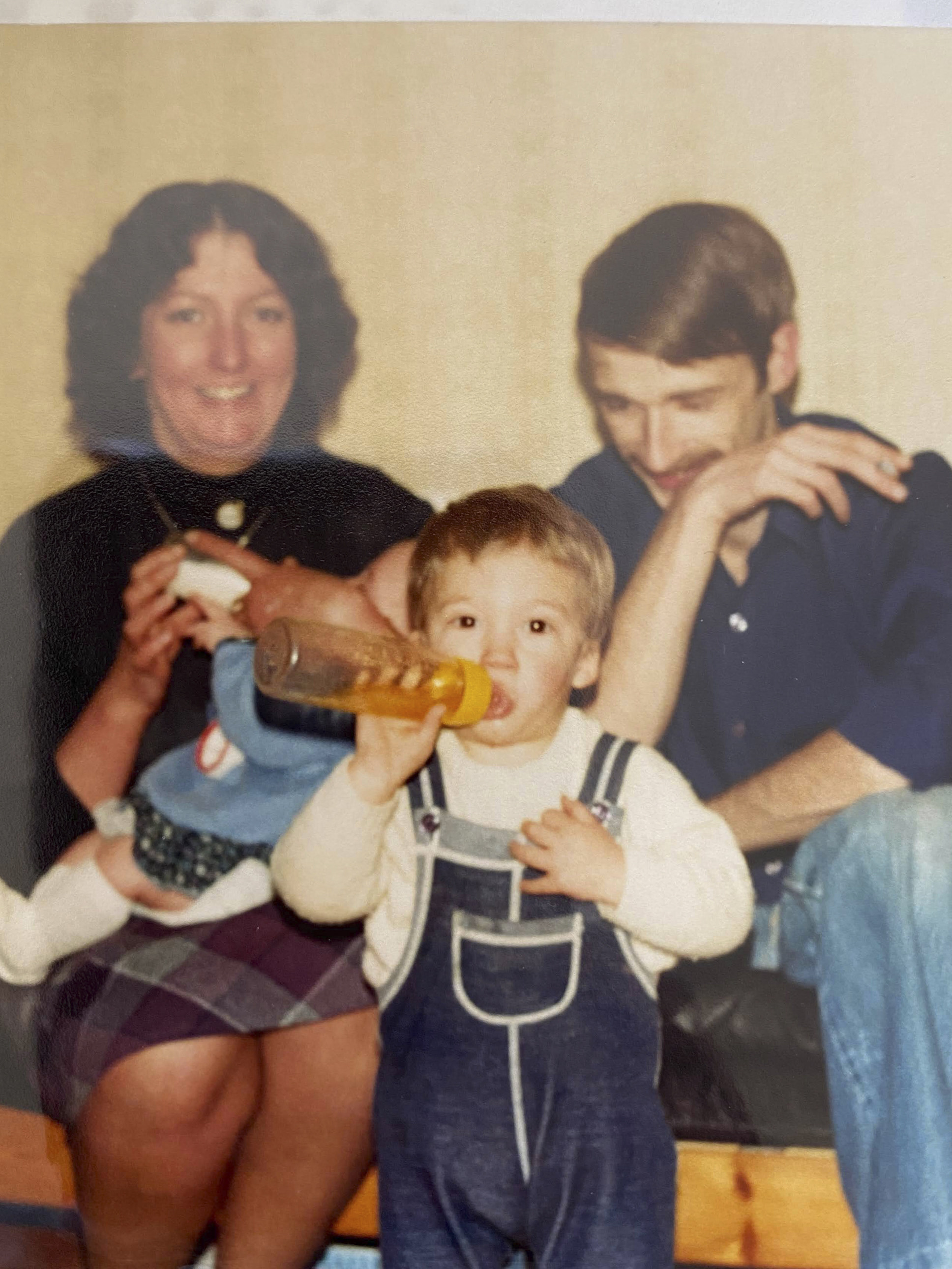 I was big into skateboarding at the time and when I saw all the concrete, I said yes, I thought it would be great for skateboarding.
East meets the Wild West
We arrived in Hong Kong in 1994 and I went to Sha Tin College. Hong Kong kids were pretty accepting of the new kid because it was such a transient place, especially in the 1990s, when there was a lot of movement.
I skateboarded all the way through high school and listened to punk and metal music. As teenagers, we'd go to Jousters and the Kangaroo Pub, where for HK$100 five of you could get really drunk. Bahama Mama's was where we would end it in Tsim Sha Tsui and if we were feeling spicy, we would cross over to the island and go to Bulldog's, in Lan Kwai Fong.
It was the Wild West for teenagers back in the 1990s, it didn't seem there were many checks and balances for what kids could do versus adults.
When I was 14, my best friend Toby suggested getting a tattoo. It seemed like a punk rock thing to do so we went to Chynese Tattoo, which was around the corner from Jousters, on Hart Avenue.
I had HK$150 in my pocket and looked through the book for something I could afford and settled on a small tattoo of a gecko on my hip. I got it there so I could hide it. That opened the doors for me, and I've had a tattoo every year since.
Career path curveballs
When I was 17, I went to the University of Brighton [in the UK] to study sports science. I didn't enjoy it towards the end, I was sure it wasn't something I was going to do, and I was missing Hong Kong and wanted to come back. I left about six months short of the end of the course.
Hong Kong felt more like home than the UK. After three weeks living with my parents, I shared a flat with an old friend from high school, Don. I worked in California Fitness on Wellington Street for about a year, and then wrangled a job at the KCR [Kowloon-Canton Railway] through my dad on the East Rail Line.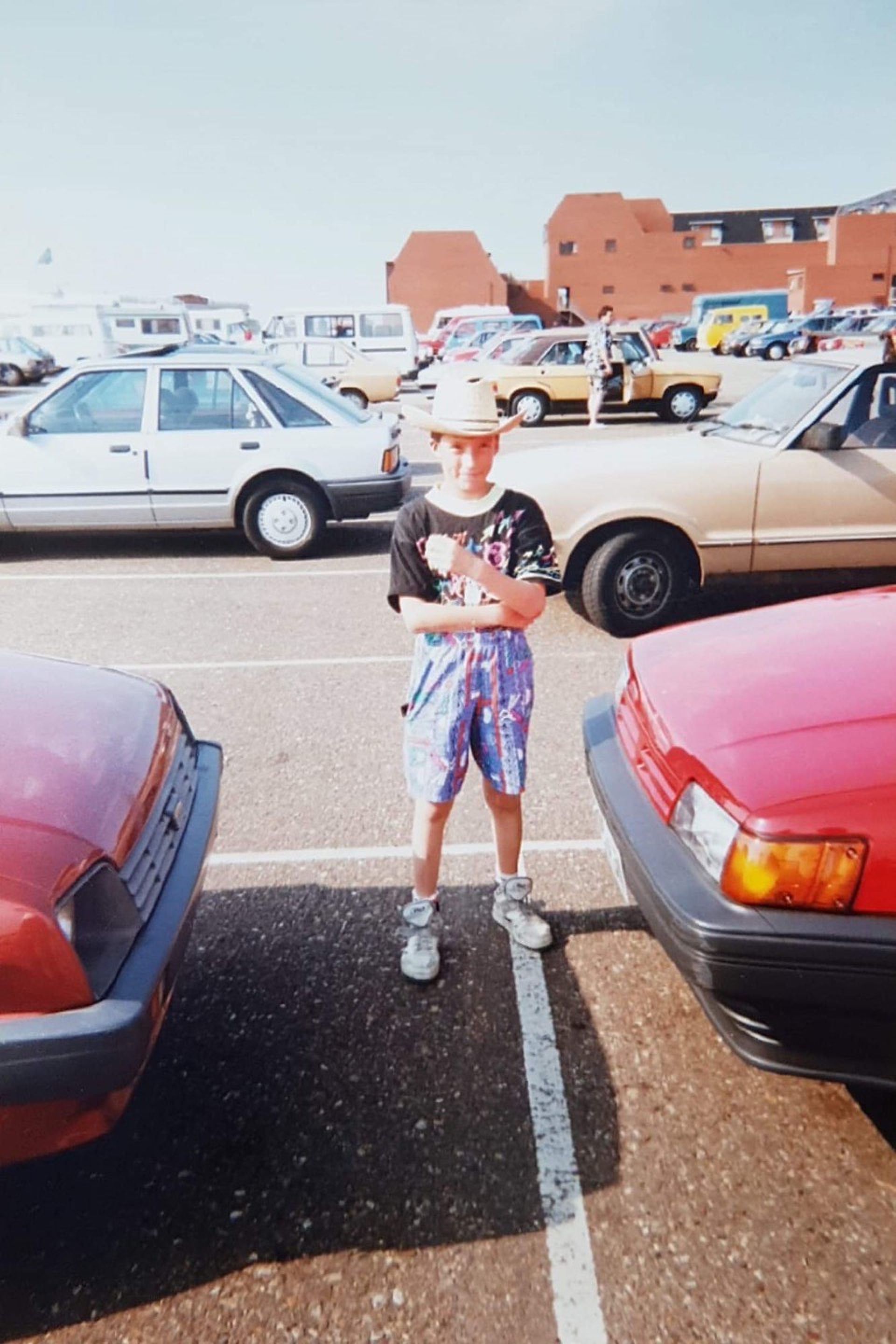 First of all, I was doing photocopying, but then the concrete manager quit, and I talked my way into the job. I enjoyed putting on a hard hat and going outside, but the job morphed into spending a lot of time on the phone arguing about costs and timing, so I quit.
I was 25 and had some savings as a safety net and I decided I wanted to work as a photographer. I contacted Lisa B, who was doing a lot of wedding photography, and talked her into hiring me as an assistant. I worked with her for a year, but as digital photography became more popular it wasn't paying the bills.
Spilling into ink
A friend told me about a kindergarten in North Point [on Hong Kong Island] that wanted a white person to stand outside the school and pretend to be a teacher for a parents' day. It sounded like easy money.
I did that for a day, and they offered me a job as a teacher's assistant. The kids were four and five years old. Meanwhile I was getting more tattoos at Star Crossed Tattoo. It was owned by a couple from London – she did the tattoos and he did the piercings.
I loved getting tattooed and I loved drawing, and decided that's what I wanted to do. I used to go to the shop every two weeks to get tattooed and I started asking them for a job. They eventually agreed to apprentice me and, in 2005, I began learning how to tattoo and in exchange provided labour.
I worked at the school from 8am to 1pm and then I'd go to the shop. Once I was trusted with the keys, I'd open up the shop, clean the floors and toilet, make sure the shop was tidy, take care of the bookings, look after customers and do anything else that needed doing.
I couldn't stay away, I would go early, close late and even go in on my days off. We finished about 11pm and because I was so in love with tattooing and everything else that came with it, we would often go out after and watch a punk show, often at The Wanch.
I'd get home at 2am and then rinse and repeat. I did that for two or three years, it was exhausting.
Beginning Blackout
I started practising on oranges, then I did a lot on my own legs and then I tattooed friends who were willing to give up their real estate for free tattoos. After two years, I started getting paid.
During my first tattoos, my stomach was in my mouth, I'd think about it the night before and go over and over it in my head.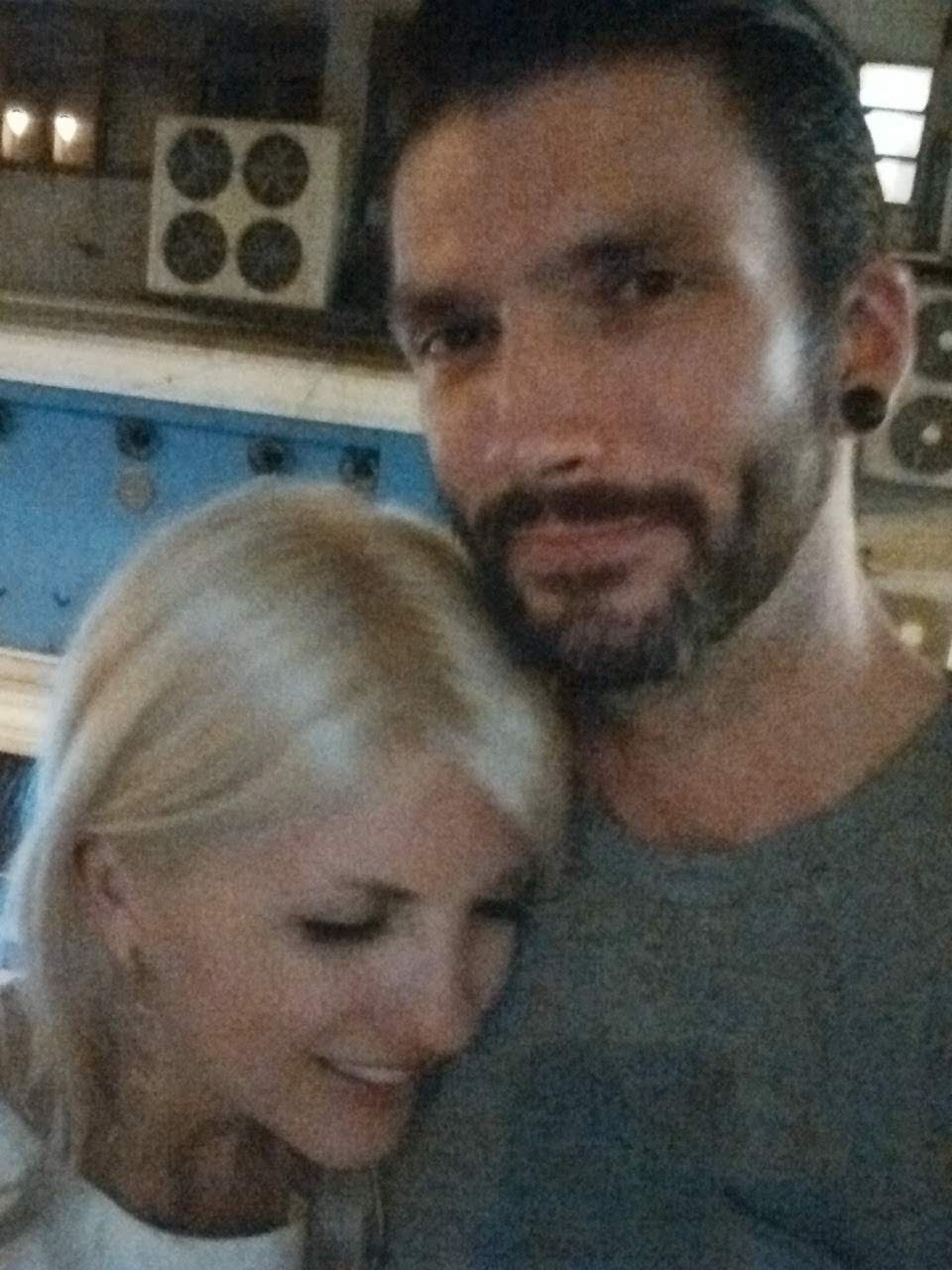 In mid-2009, the owners left Hong Kong and gave me the option to buy the shop, but I decided to start my own thing, which is when I opened Blackout. I rented a place in Causeway Bay and brought in a French-Canadian tattooist called Electric Pick, who was working in Copenhagen and used to do guest spots at Star Crossed.
In the beginning, in my downtime, I'd walk from Causeway Bay to Wan Chai and back handing out fliers to people who looked like they might be interested, and then it started to get a little bit busier, and since then it's been word of mouth.
Connecting the dots
I met Katarina – Kat – at the kindergarten I used to work at. She is Polish-Canadian and had come over from Canada to be a teacher – we immediately hit it off. I wasn't at the school for much longer because I left to be a full-time tattoo artist.
We stayed in touch and were friends for years, we'd meet once or twice a month and hang out. In July 2014, when we were both single, we connected. It was the right time for us because we were both at points in our life where we knew who we were.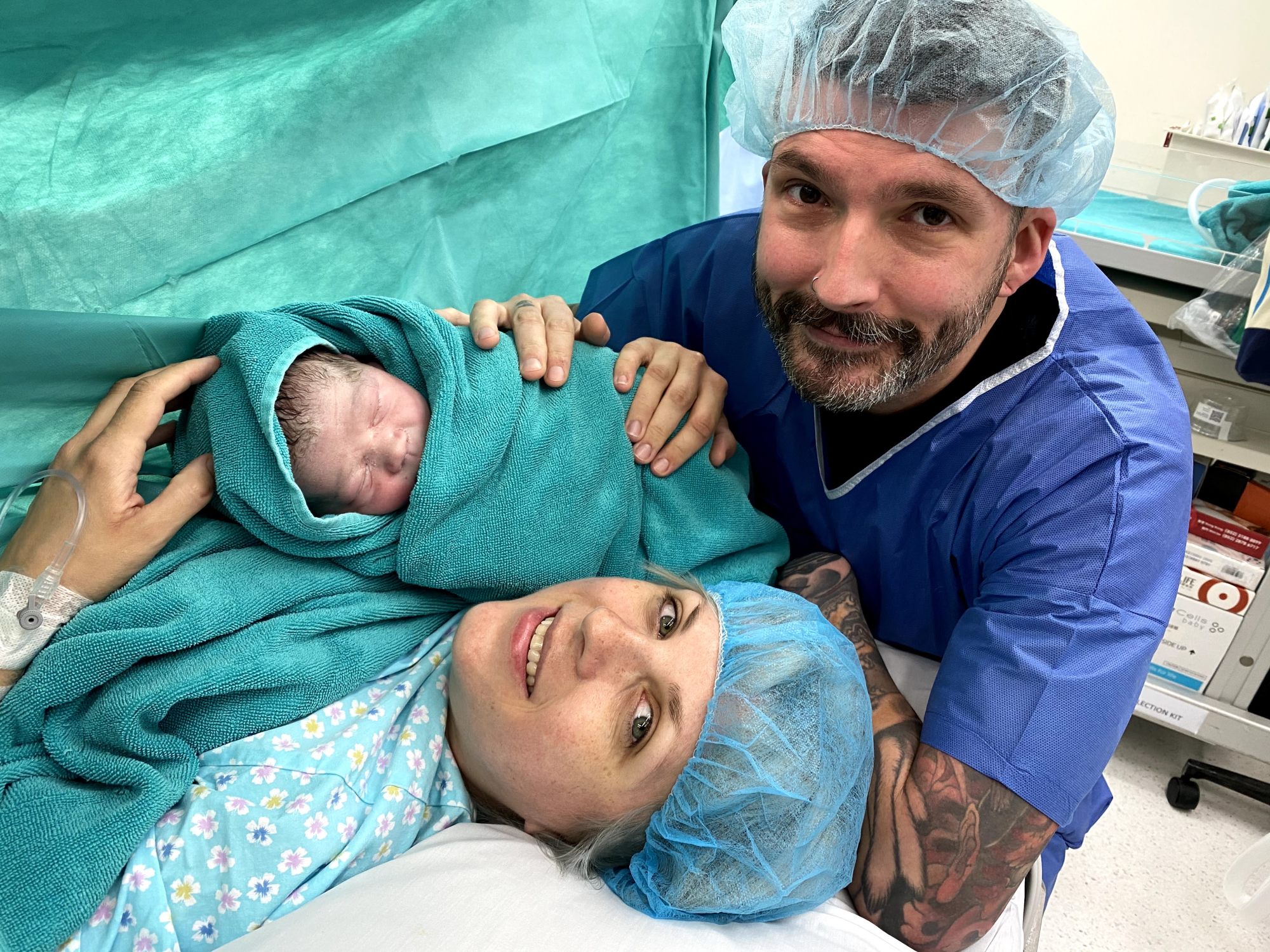 I think that's important in a relationship, you have to be comfortable with yourself before you can be really comfortable with another person. We had that amazing foundation because we'd been friends for years.
We started dating and pretty quickly I asked her to move in with me and we've been together ever since. Kat did a master's degree in psychology and transitioned out of teaching and got a job as a therapist. Our son, Fox, was born in April 2021.
Sweet smell of success
The shop was closed a lot during the pandemic, which was expensive, but on the flip side, it was early on in, when it was scary for a pregnant loved one not knowing what happens if you get Covid, so being able eliminate some of the contact we would have had with strangers in the shop took some of the heat off Kat.
It's a zoo in the house, we have three dogs, an 18-month-old and another baby on the way. Hong Kong is my home, I grew up here. I'm not sure if it's a place I would retire, but it's good for our work.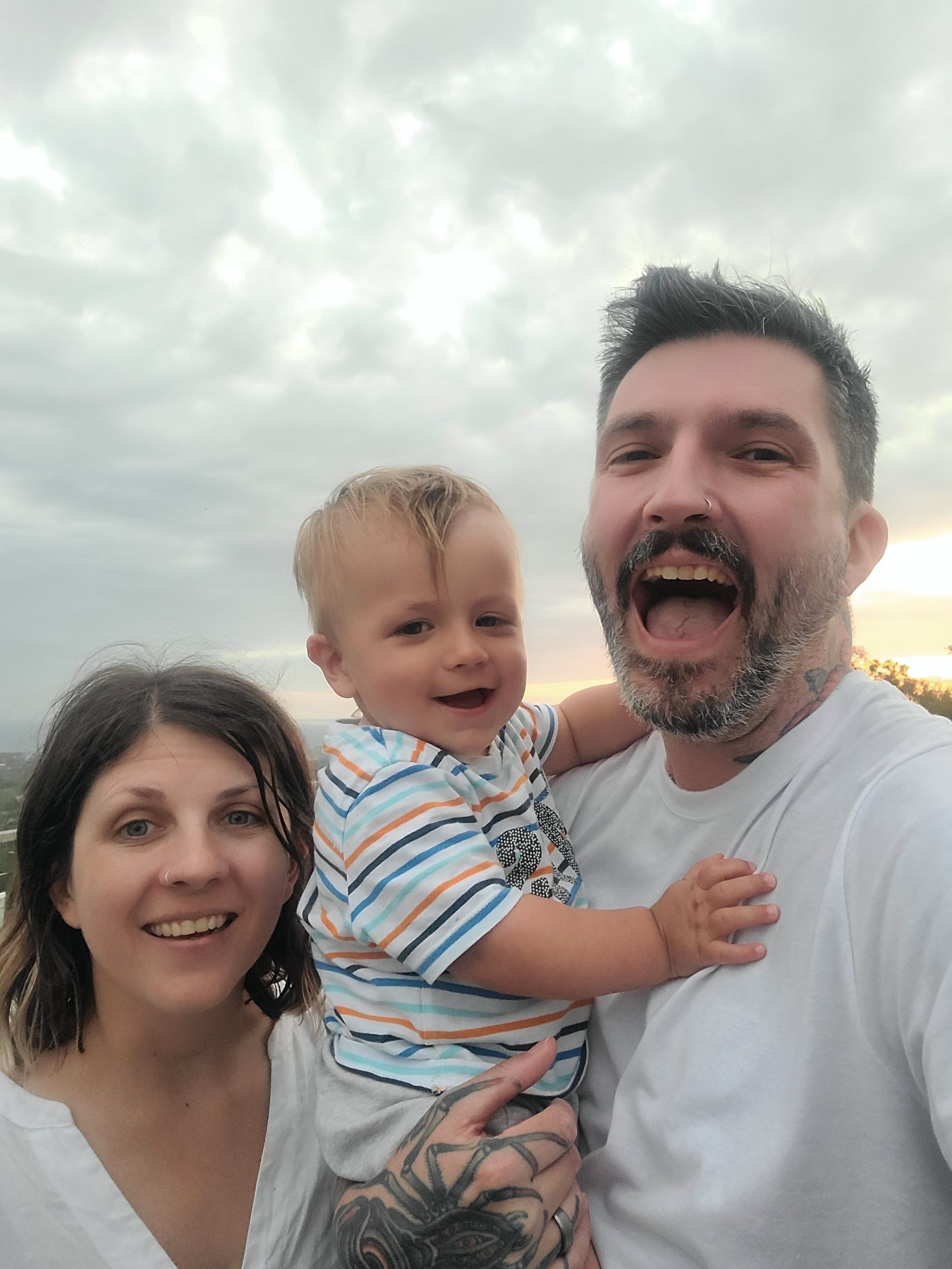 My shop had been running for 12 years and has a good reputation. If I were to move, I'd have to start five rungs down on the ladder and build up a client base in a new place.
Kat is amazing, she's juggling work with doing a PhD and being pregnant, and she's still smiling. It's been difficult with the restrictions, but that won't last forever, Hong Kong has to move forward at some point.
We are optimistic. Both Kat and I are in jobs where we love what we do, which puts that potpourri smell over the challenges of the pandemic.