Hong Kong's vastly different rural and city scapes provide a kaleidoscope of inspiration for artists – just ask photographers Tugo Cheng Chun-yeung and Romain Jacquet-Lagrèze, both of whom have a huge fan base in the city. The two have joined creative forces to stage "Hong Kong Upside Down" at the Blue Lotus Gallery, in Chai Wan, from May 6 to June 24, a show that provides glimpses of the city from great (read, giddying) heights.
In pictures: Hong Kong photographer Tugo Cheng's coastal geometries
Hong Kong-born Cheng, an architect by day, takes ordinary places and renders them extraordinary, whether it's a residential development, industrial building, beach or bridge. In Heatwave (2016), from the "City Patterns" series, Cheng captures the many colours of Shek O beach from above, while Add Oil (2016) gives a bird's-eye perspective of oil storage tanks.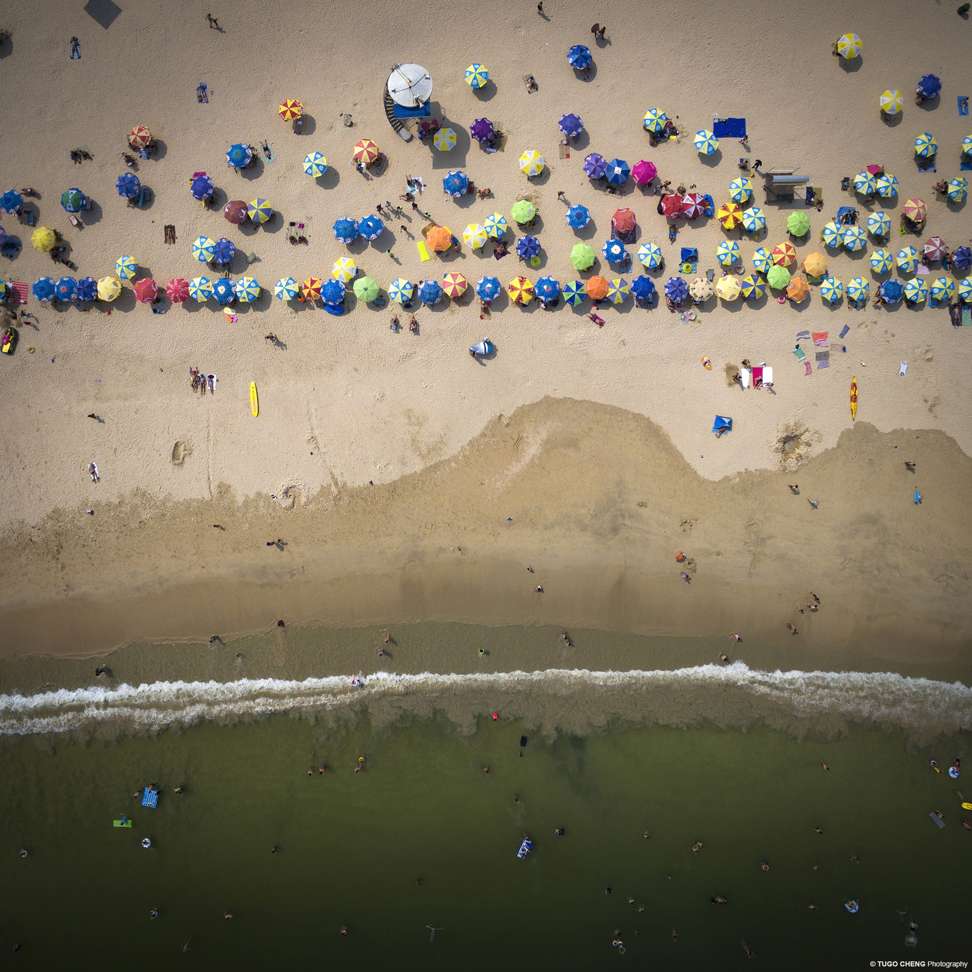 "The oil storage tanks at power stations are painted with huge Chinese characters for 'Oil' – 'Add Oil' is also a typical Hong Kong saying to encourage another person," explains Cheng.
Can you tell where it is yet? Hong Kong pictured from the bottom up
Frenchman Jacquet-Lagrèze captures the city in the "Vertical Horizon" series. In #99 (2015), we look up at an 18-storey private residential building while #108 (2016) shows an office building in East Kowloon.
"The photo is taken after sunset and before the night, during the blue hour, with an exposure of a few seconds," he says.
For further details, visit www.bluelotus-gallery.com.