First steps I was born in a town called Bareilly, in Uttar Pradesh, in the north of India. I'm one of five children – three boys and two girls.
My father was the commissioner of rail­way safety and his job took him all over the country. My mother accompanied him with the youngest child; the rest of the children stayed with my grandparents and an aunt in a house in Varanasi that my father had built.
My grandfather was very strict – we went from home to school and back again. I didn't go out and play with the other children. I would sit by myself and think about what I needed to do with my life. My grandfather didn't approve of dancing but, when I was seven, my aunt gave my sister and me money for lessons. It was just two rupees.
I enjoyed dancing but I didn't learn anything in those classes. My grandfather agreed to let me learn to sing and got me a teacher. I became very good at singing and won a gold medal for it at school.
Forget ballet and hip hop: India's classical forms of dance are back in fashion
Song and dance I finished school when I was 14 and went to Pune University. My sister went to university with me. I was very young; my professor was surprised and said, "With whom have you come?" I told him I was enrolled in the class.
I studied psychology and sociology. There were plenty of socials – shows, dancing, dramas – and I took part in the dramas. There was one production I joined where we had a teacher called Hazarilal. After the show, he went to Bombay.
I was 17 when I graduated from univer­sity. My father had been posted to Bombay, so my sister and I moved there. My father asked if I wanted to continue with my studies, but I said I wanted to learn singing and dancing. He agreed, and when I asked where I should go, he told me, "Go and find out. The one who asks questions becomes the wise person."
I found Bharatiya Vidya Bhavan. When I entered the institute, standing right in front of me was Hazarilal. I asked if I could join his class and he told me to learn both the traditional dance of north India, Kathak, and the dance of south India, Bharatanatyam. I did the five-year course, but at the end I decided to focus on Kathak. I was born and raised in north India and it felt more true to me.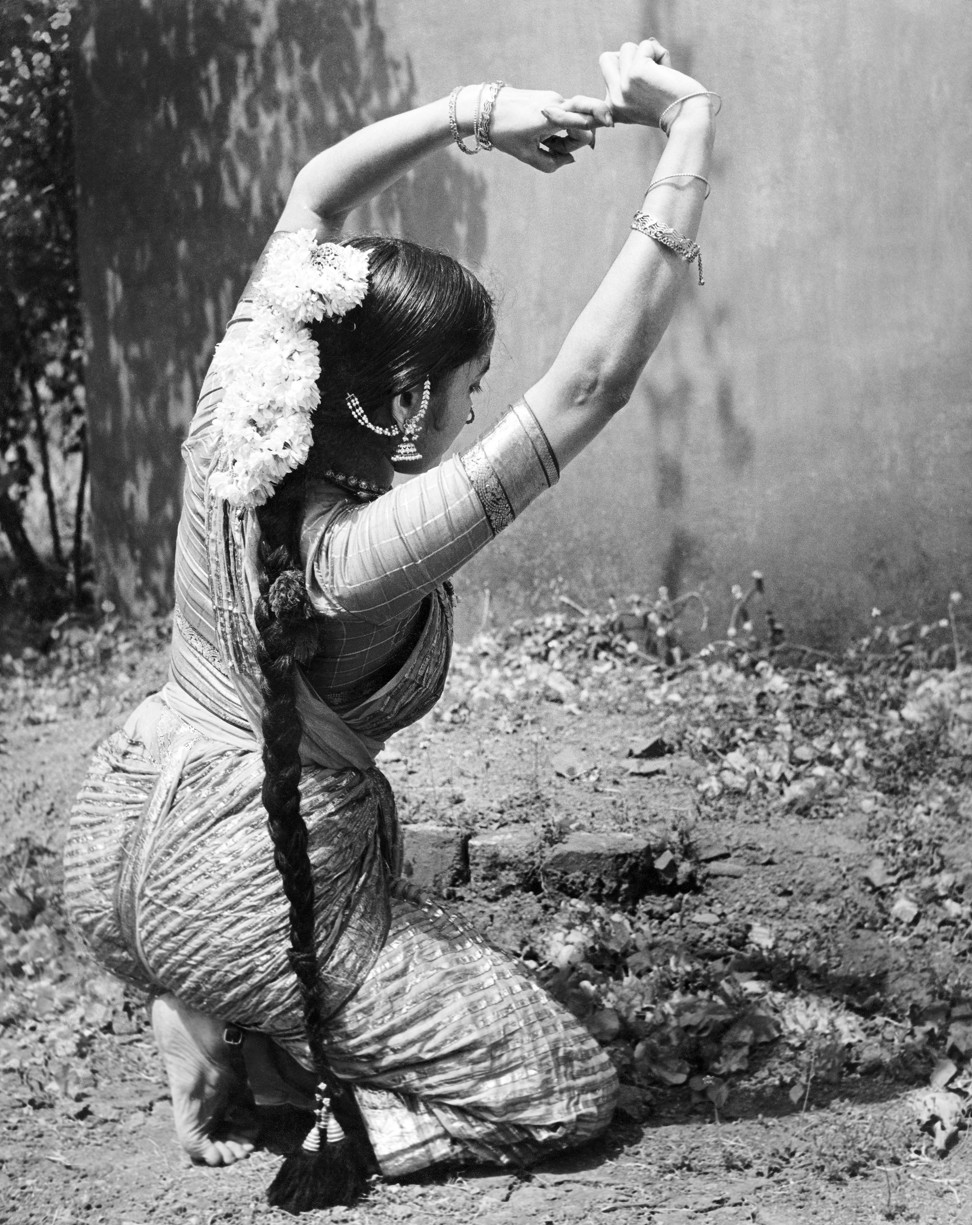 Blurred lines There are three forms of Kathak – each one from a particular family who follow the masters from their own lineage, their ancestors. Hazarilal didn't belong to one of the families; his father had been a businessman and died young, leaving eight children. When Hazarilal was six years old, he was taken as an apprentice to learn Janki Prasad gharana – one of the dance lineages.
Gurus in those days were very strict and the apprentice would work for the guru – serving him, making his meals and sweeping the floor – and then the guru would teach him. Hazarilal's guru was Muslim, and fled to Pakistan during the 1947 partition. My guru (Hazarilal) stayed to carry on the tradition in India, but when he was 20, he had surgery that left him unable to dance to a high standard, so he focused on teaching.
The big institutes for singing and dancing were formed in 1950. At that time in India, there was no one performing Janki Prasad gharana. The other dance lines would take some of our dance moves, but not give any credit.
In 1963, I married my guru. I married him because he was a very nice human being and I respected him very much. It was a mutual understanding – I loved him much later
Don't put your daughter on the stage I started learning Janki Prasad gharana in 1960, when I left college. My training took seven years. In those days, girls from a good family didn't dance on stage; society looked down on dancers.
My parents weren't happy, but I wanted this school to be known in the world. It was the original school and it had been thrown into the background, and so I defied my parents.
In 1963, I married my guru. I married him because he was a very nice human being and I respected him very much. It was a mutual understanding – I loved him much later. My father didn't want me to become a professional dancer and least of all to marry someone from that profession; my parents didn't talk to me for six years.
I stayed in touch with my siblings and wrote to my parents, but they never replied to my letters. I was from an upper-middle-class family and my husband was very poor when I married him; I went from living in my family's palatial houses to living in one room. I gave up a lot, but I didn't mind because I was doing what I wanted. When I got pregnant, my parents called me and I went to stay with them for three months until my son was born.

Getting in on the act In those days, only four or five dancers were famous and they were the ones getting programmes. We'd done all the training but we weren't getting any shows. I would book a hall, give invitations to people, including press critics, and then send the reviews to the organisers of dance events.
One day, (famous Bengali musician) Ravi Shankar's nephew came to India and one of the critics brought him to our house. He said he wanted to take me to England. He advised me not to tell anyone we were going; we had so many rivals that might have tried to stop us and these people had connections in government.
Malaysian Indian folk music revival as torch is passed to a new generation
Eleven of us went, including my husband, musicians and dancers. We gave 23 performances in the UK – including at the Royal Albert Hall – and in Paris and Rome. We got paid just £1 a day. After that, we got more invitations from all over Europe. Because of the international exposure, people started recog­nising me in India. When someone goes abroad and earns a name, then they think you must be good. If not for that, they wouldn't have given me the chance.
From 1974 until my husband died, in 1992, we toured overseas every year.
Student turned teacher Today, there are a lot of dancers but the quality has gone down. People are flocking to learn; sometimes one dancer has more than 100 students. The schools are too big and there's not the same depth to the training – the students go for an hour or so twice a week, not like before, when you lived with your guru.
In India ... when someone goes abroad and earns a name, then they think you must be good
People train for four or five years and then become either a dancer, if they have connections, or a teacher. I have students in Hong Kong, Belgium, England, the US and South America – they come to India and I teach them. I consider them all my children.
My son lives in Cincinnati. He's a software engineer and has three children. I only feel sad that my husband passed away very early.