Hong Kong photographer Wing Shya does not do things by halves. Producing his "Sweet Sorrow" exhibition, now on show at Blue Lotus Gallery, in Chai Wan, involved nearly 100 designers and artists over a two-year period, and cost more than HK$3 million.
"With a truly personal piece of work, I want my statement to be prominent and bold […] Sometimes bigger is better," Wing says.
Wing Shya on his photos that immortalise Hong Kong cinema's golden age
His neon-tinged love letter to the city – no surprise from an artist who worked as a photographer and graphic designer on Wong Kar-wai films, including Happy Together (1997) and In the Mood for Love (2000) – dips into the psyche of an isolated "me generation" that has grown up with smartphones and a heightened visual awareness. And while he is happy to ride the technological wave, 54-year-old Wing has a message for the younger generation.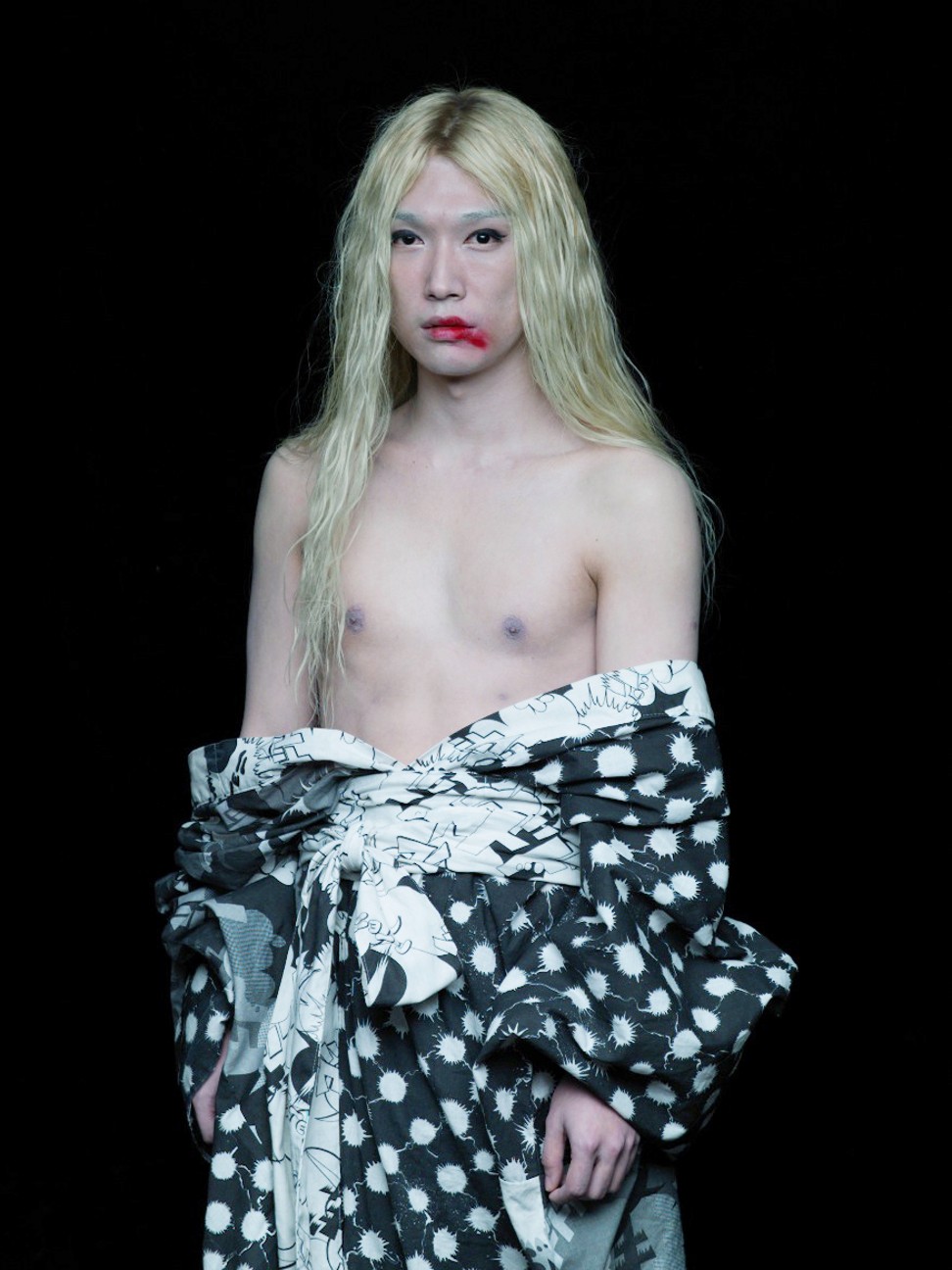 "Most of the population is reliant on technology, and since the younger ones are born to the age of technology, they are better equipped, more tech-savvy," he says. "It's inevitable that our world is completely revolutionised by technology. But it would be nice to learn to be self-aware so that we don't get spiritually devoured by technology."
Hong Kong artists' irreverent SFW show isn't quite safe for work
A bright neon thread illuminates "Sweet Sorrow", but when asked about Hong Kong's disappearing neon heritage, Wing is pragmatic.
"Maybe a city is not identified by the tinges of light that run through it in the night," he says, "but more concerned about losing it [...] We should feel lucky to experience the rise and fall of these matters, the neon lights included. I'm lucky to have documented a lot of them in my photography."
"Sweet Sorrow" by Wing Shya runs at the Blue Lotus Gallery, in Chai Wan, until April 28.