Walking into the cool and cosy Swing A Cat gallery, in To Kwa Wan, feels a bit like you've gatecrashed a reunion of actors from the films of Joel and Ethan Coen. Giant, exaggerated faces stare out from the walls.
There's a young Nicolas Cage from the 1987 flick Raising Arizona next to Veronica Osorio from Hail, Caesar! (2016). On the opposite wall is an image of the Coen brothers' muse Frances McDormand, from the siblings' first film, Blood Simple (1984), while a big-lipped Brad Pitt (from 2008's Burn After Reading) looks on in wide-eyed shock. A black-and-white image of Javier Bardem from No Country for Old Men (2007) looms large elsewhere.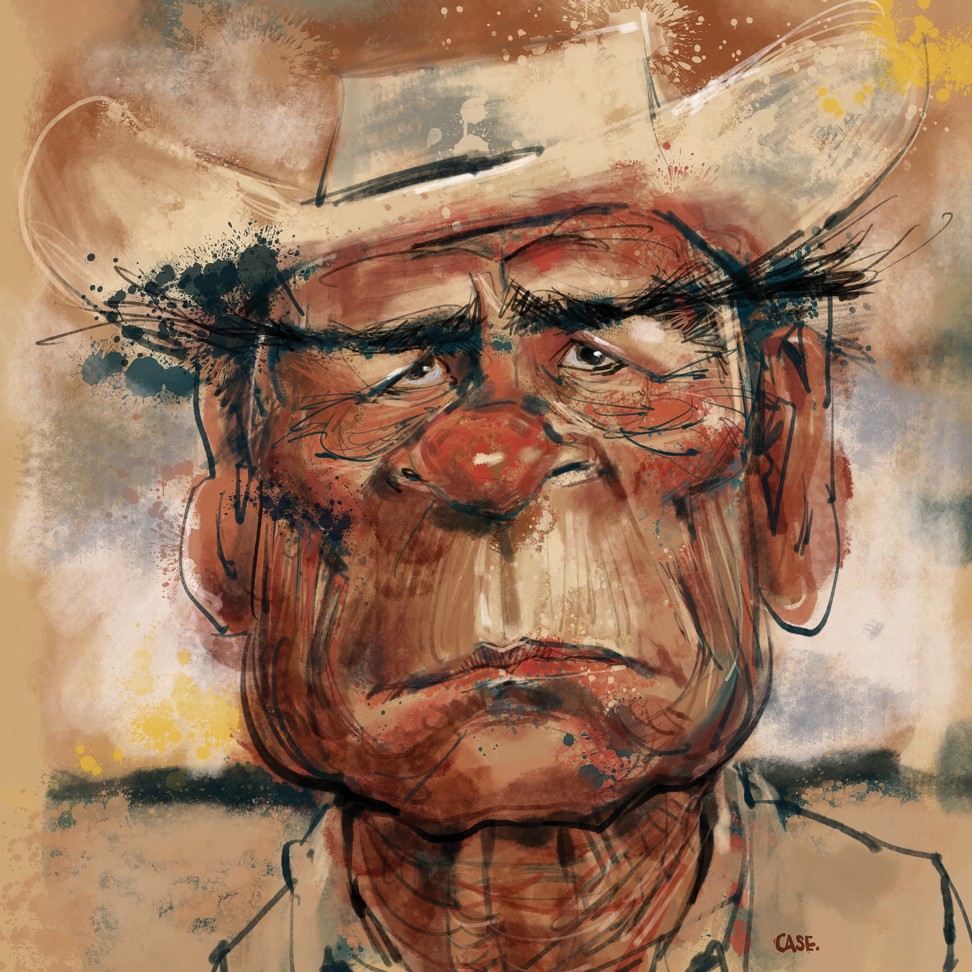 "I loved doing this one of Tommy Lee Jones," says illustrator Stephen Case, pointing to a framed image of the actor from his role in the Academy Award-winning No Country for Old Men. "It's pretty obvious that I'm a Coen fan," he laughs.
So big a fan, in fact, that he has launched "700 Coens'", an exhibition featuring carica­tures from all 17 films by the pair, the "700" refer­encing his ambitious plan to draw that many characters – main and cameos. He has completed 30 so far.
Research has involved watching all the films over 100 hours, including 1998's The Big Lebowski (Case's favour­ite), Fargo (1996), O Brother, Where Art Thou? (2007) … the list goes on.
To capture the frames that best portray the rich characters the brothers are known for, Case – a former art director at the South China Morning Post – became familiar with the rewind button, taking screen grabs along the way. "It would have been easier to find the actors online and draw from those references, but I wanted to get them in character," he says, adding that the idea for the project came from friend and artist Harvey Chan.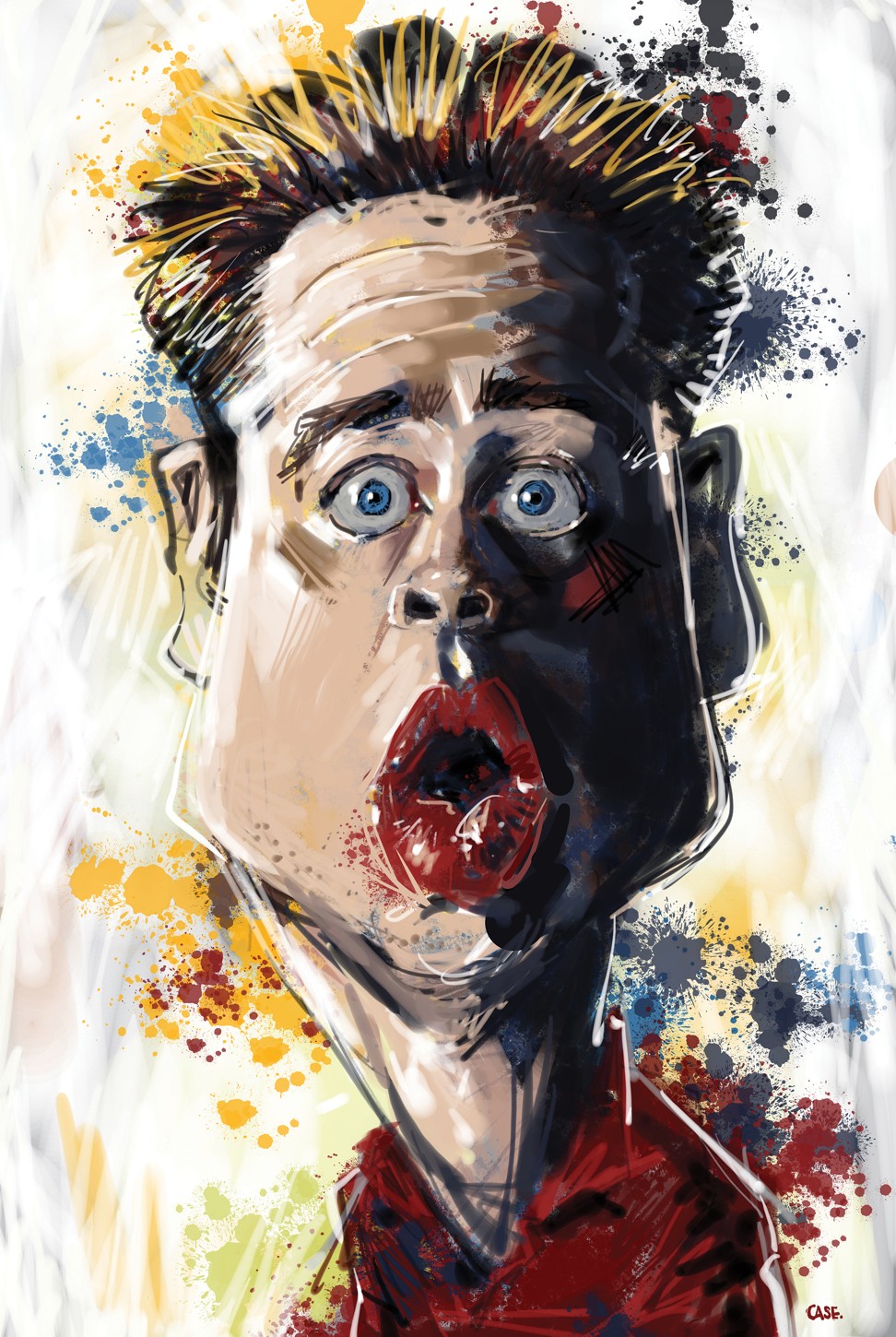 "I thought maybe I'd missed some films but as it turned out I'd seen them all," he says, adding he's excited about the upcoming release of the brothers' latest movie, The Ballad Of Buster Scruggs.
What facial feature Case most loves to manipulate comes as no surprise – all his works have puffy pouts to make any Hollywood actress drool with envy.
"I have big lips so I tend to exaggerate those," says Case. "A big nose is also fun to work with."
So is a sense of humour, although that hasn't always worked out.
"I was drawing at a market at the JCCAC [Jockey Club Creative Arts Centre] in Shek Kip Mei and made one woman cry – she walked off without paying for her picture," he says. "Fair enough really, I did make her look like a bitchy princess but you have to have a sense of humour with this style of art."
Australian-born Case – who runs Swing A Cat with his wife, graphic designer Catherine Tai Yee-shan – says his love for caricatures started when he saw a political cartoon as a boy and was amazed at how a person's features could be blown up but still remain recognisable. He began devouring other works for inspiration, including those by his hero, Ralph Steadman, the Welsh illustrator known for his collab­orations with American writer Hunter S. Thompson.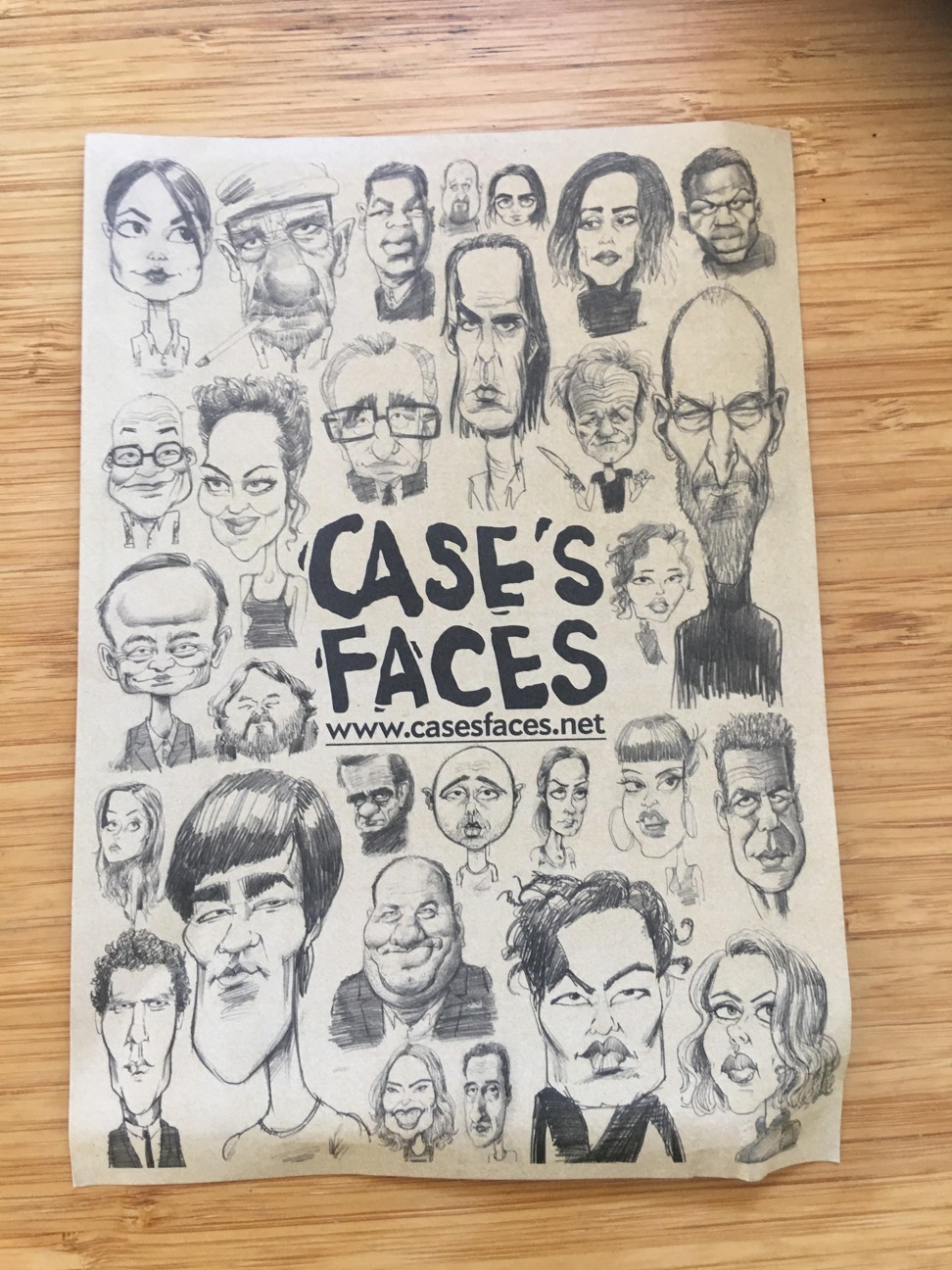 A huge caricature of Steadman hangs in the gallery's office. In fact the whole gallery is literally bursting with character, creating the sort of space that makes you want to grab a coffee and curl up on the giant leather couches, one scattered with cushions bearing more faces by Case, including the image of Ai Weiwei.
As I leave, Case hands me a flyer. It reads Case's Faces and is crammed with famous visages. There's Steve Jobs, Bruce Lee, Gordon Ramsay, Scarlett Johansson and Jack Ma, the owner of the South China Morning Post.
Says Case, "When it comes to an ideal face for a caricaturist to work with, Jack Ma is right up there."
"700 Coens'" is showing at Swing A Cat gallery, 241 To Kwa Wan Road, To Kwa Wan until September 23. For more information, visit facebook.com/SwingACat.hk.