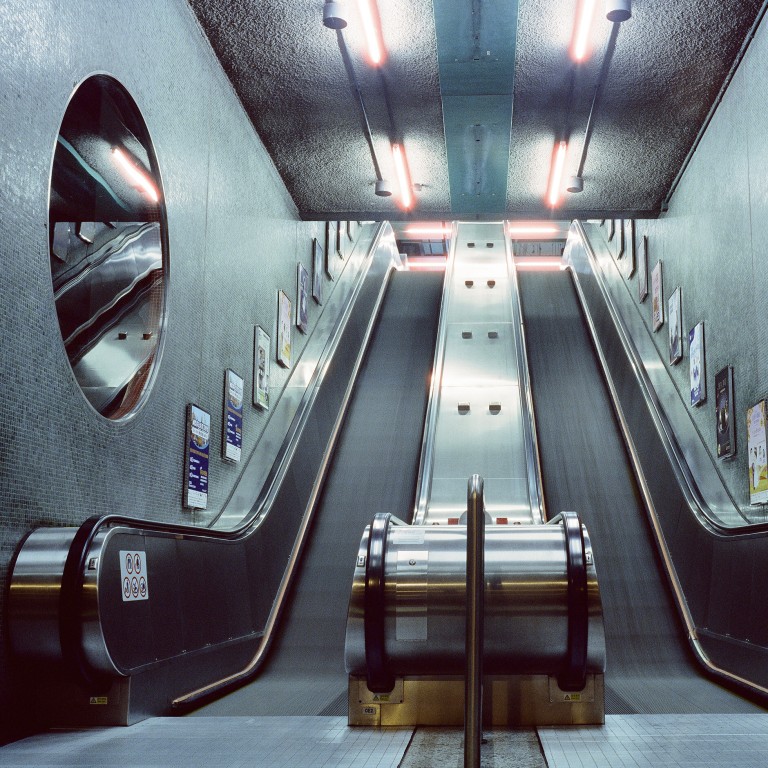 Hong Kong's MTR as never before seen, in images Stanley Kubrick inspired of 'liminal spaces' on the subway network
The city's subway system looks dystopian in the still, empty images Christopher Button shot late at night when its stations are quiet
'It's not always what you see that scares you but what you don't,' the photographer says of the images, which will appear in a book and go on show this month
In his latest exhibition "The Labyrinth", photographer Christopher Button plays with your mind, his images at once comforting and creepy, familiar and strange – all while conveying a sense of peace and solitude in Hong Kong's usually hectic MTR stations.
"I've been doing a lot of research on the strangeness of 'liminal spaces' and how they can create a feeling of unease and also nostalgia," says Button, referring to the threshold between two points, signalling the end of one time or space and the beginning of another.
"What I want to present is an image of a place that is still and quiet and ambiguous. An empty space that can be filled by the viewer and their thoughts. It's not always what you see that scares you but what you don't.
"This is something that Stanley Kubrick did so well," says Button, referring to the American film director behind movies such as The Shining (1980), A Clockwork Orange (1971) and 2001: A Space Odyssey (1968), who was a master of symmetrical framing and who greatly influenced Button.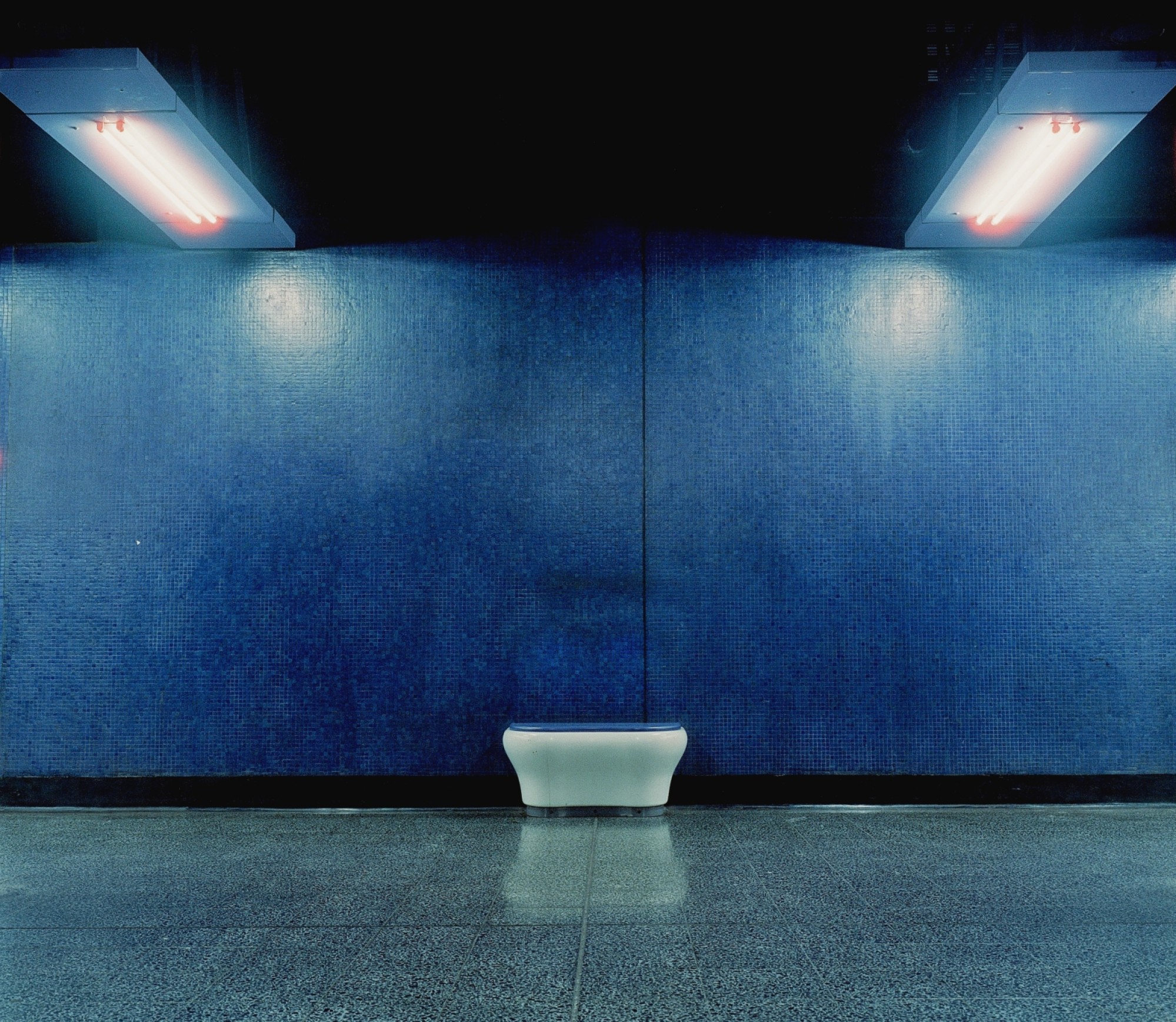 "Kubrick's aesthetic is something I've studied meticulously, especially during my film studies degree, and it greatly informs my work," says British-born Button, whose show will be held at the Blue Lotus Gallery in Sheung Wan from September 10 to October 10.
"By using symmetry and one-point perspective in so many shots, Kubrick amplifies the seriousness of the material," he says. "Even when nothing is happening, he puts our focus on a particular point and makes us wonder when something will, creating an environment of tension and anticipation."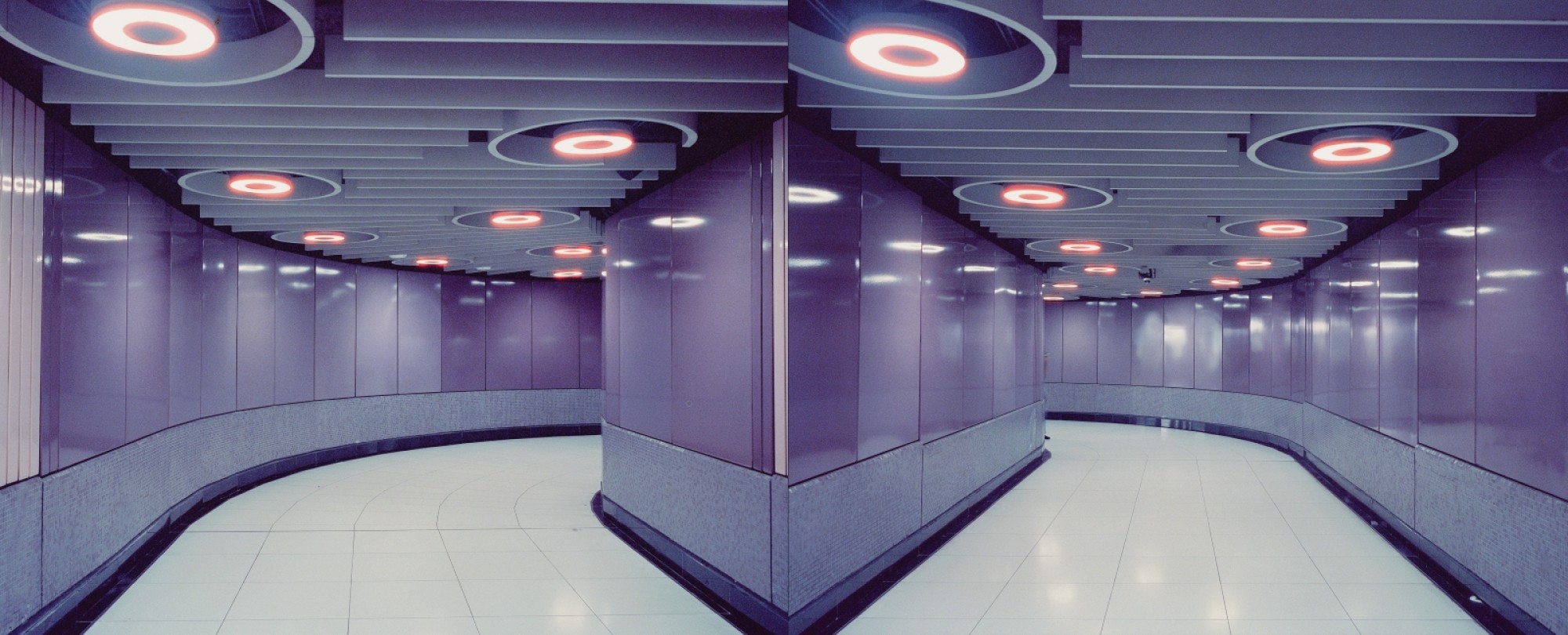 Button spent many nights, usually between 10pm and 1am, exploring MTR stations trying to capture them devoid of people – the network carries about five million people daily. "It wasn't easy to take these photos," he says. "Even late at night, there are still a surprising amount of people, so I had to be patient – not one of my better qualities."
Button shuns digital – "I sold my digital camera four years ago" – instead shooting with film using his Mamiya 7 medium format camera. "Photographs look better on film," he says. "The saturation is better, the colours are more interesting and the grain looks so much more beautiful than pixels."
Button says the subtext to this body of work reflects the way our world has changed.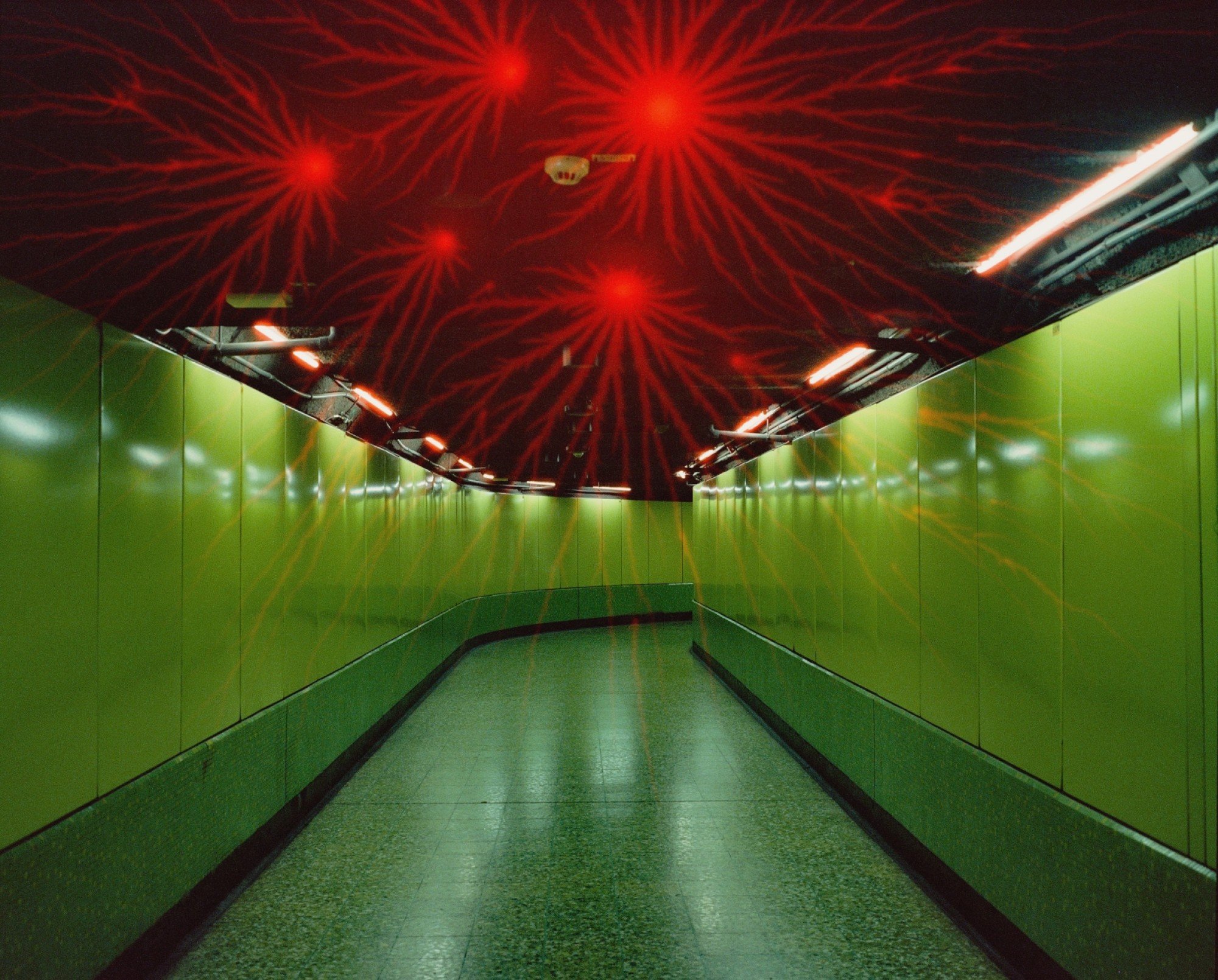 "Like many, I feel a sense of being trapped and restricted. We have been confined to our homes, unable to socialise, travel and work as normal. Even when we are out we are trapped behind masks. And no one knows how long this will go on, or even if life will ever be the same again. So yes, this 'Labyrinth' is a kind of metaphor for our current situation."
Button, whose book The Labyrinth will be available this month, suspects his next creative project will again lure him beneath the surface.
"A few weeks ago I went to take some photos on a beautiful sunny day," he recalls. "I had the whole of Hong Kong to shoot but within an hour, I was again deep in the MTR. I have a problem! Perhaps the next series will have people in it … who knows?"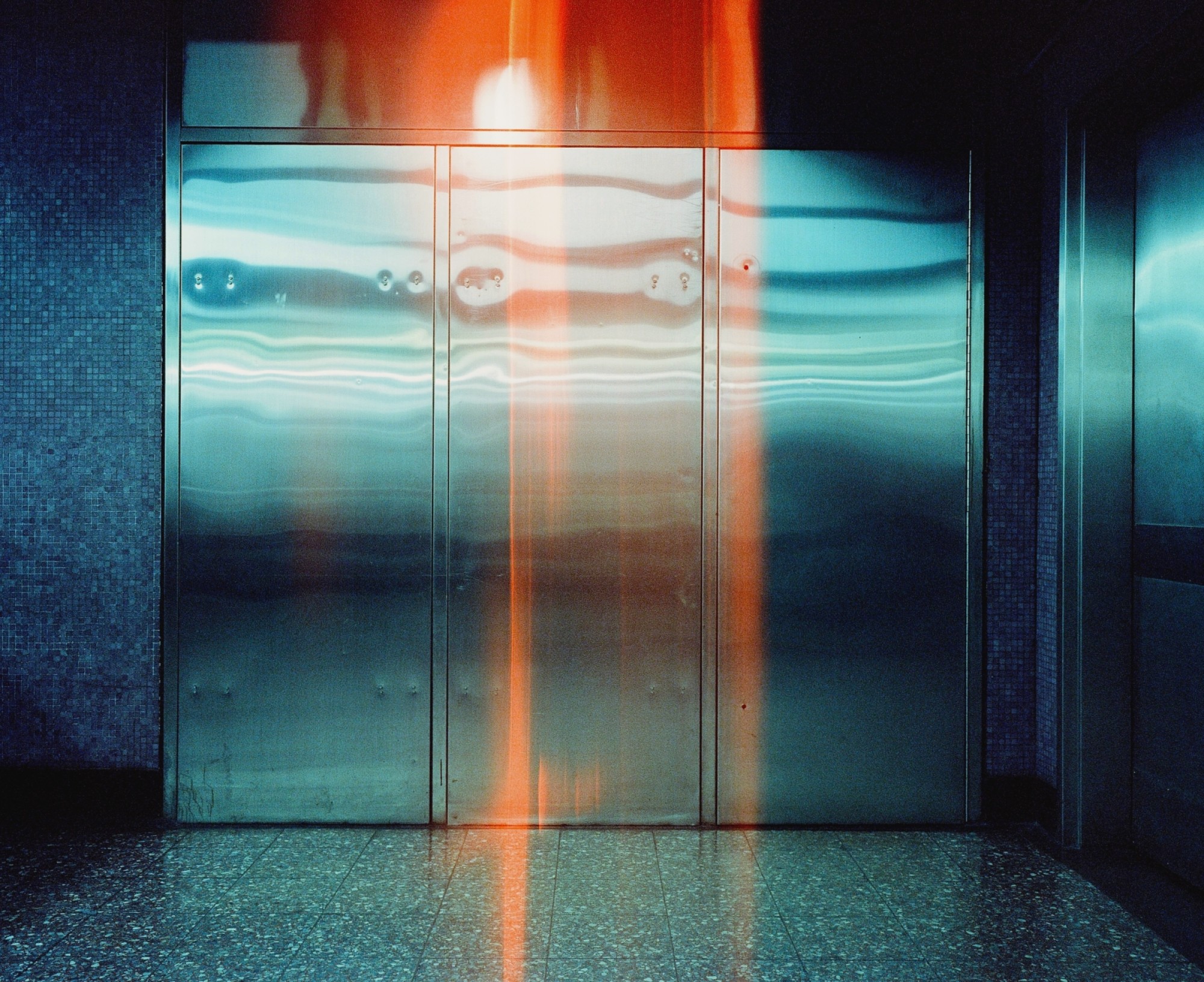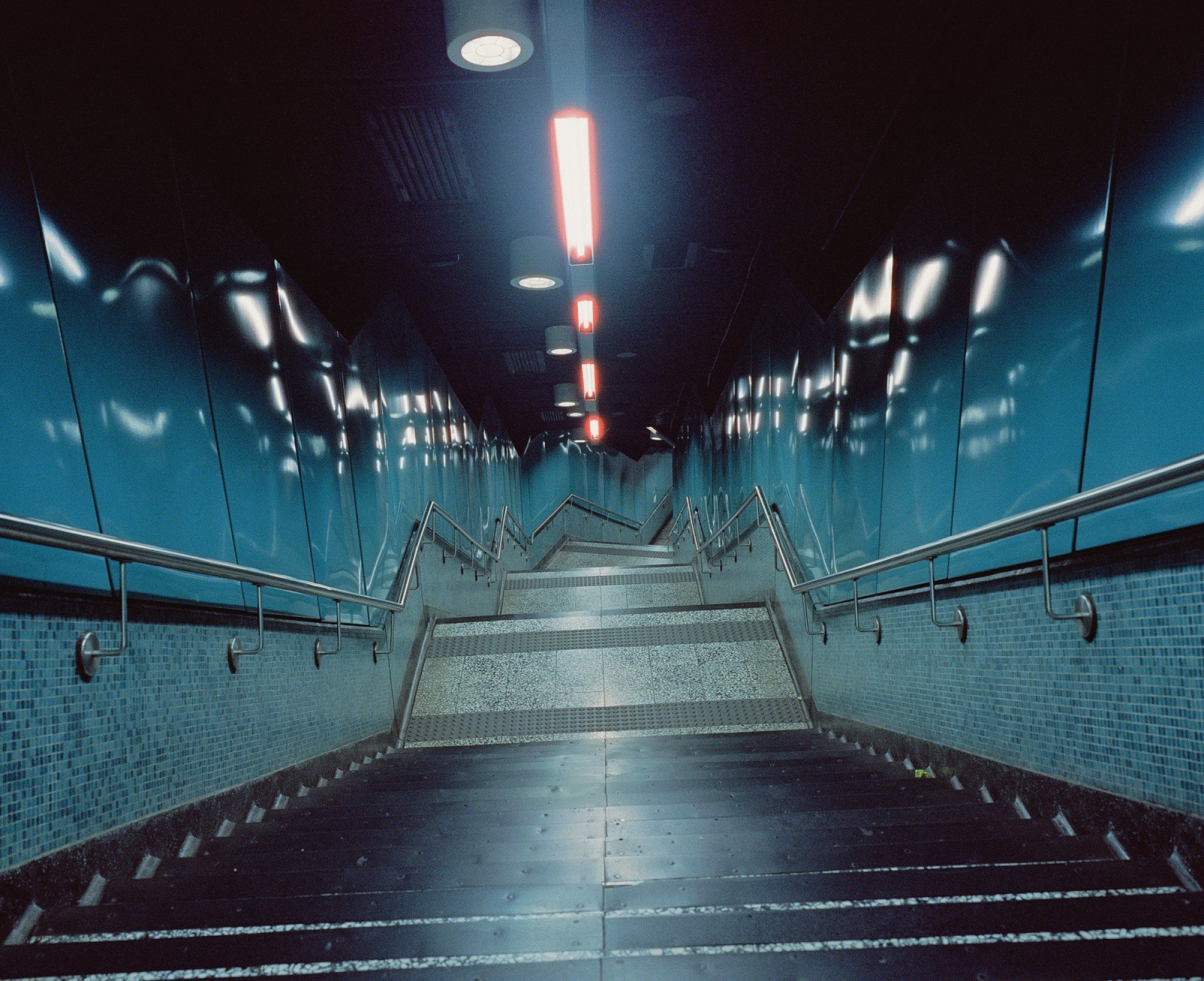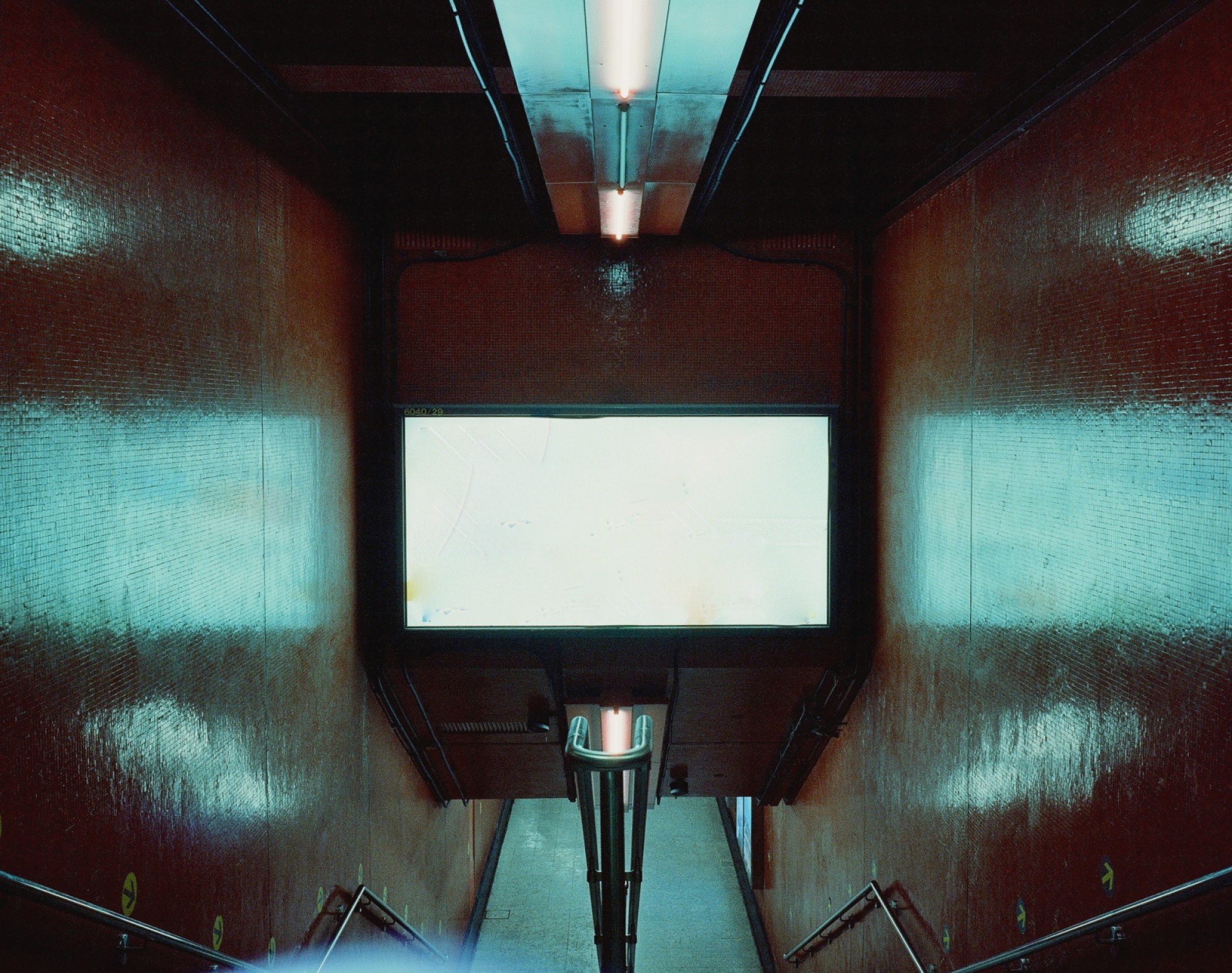 For more details, visit christopherbutton.com or bluelotus-gallery.com.