When magician David Copperfield arrived in Hong Kong promising 'spectacular and death-defying illusions'
Copperfield was to perform in a week of shows in September, 1988, at the Hong Kong Coliseum in his 'biggest performances to date outside his native US'
His show, which ran for two hours, included the 'Death Saw' trick, where he had to escape from a steel saw that 'dropped three inches every few seconds'
"If the Bank of China suddenly vanishes one day, or a Star Ferry mystically lands at Kai Tak, don't panic […] the culprit will be the world's most unorthodox magician, David Copperfield," the South China Morning Post reported on July 22, 1988. "Famous for spectacular and mind-boggling stunts, he is soon to make his debut in Hong Kong […] and will perform at the Hongkong Coliseum from September 2 to 8."
On August 30, the Post reported that the "world-famous magician […] arrived in Hong Kong yesterday", noting that it was costing "promoters Big Honour Investments a total of $6.5 million" to bring Copperfield to Hong Kong.
But Big Honour partner Michael Li was quoted as saying that "the costs have already been covered by ticket sales", as Copperfield's "first night in the 6,000-seater auditorium is virtually fully-booked".
On September 1, the Post reported that "together with his team of 24, his show […] will run for approximately two hours", and "the Death Saw will be one feature in which Mr Copperfield will have to escape from a steel saw that will drop three inches every few seconds […] He will also be recreating his Alcatraz feat and has brought a replica cell door used during the escape".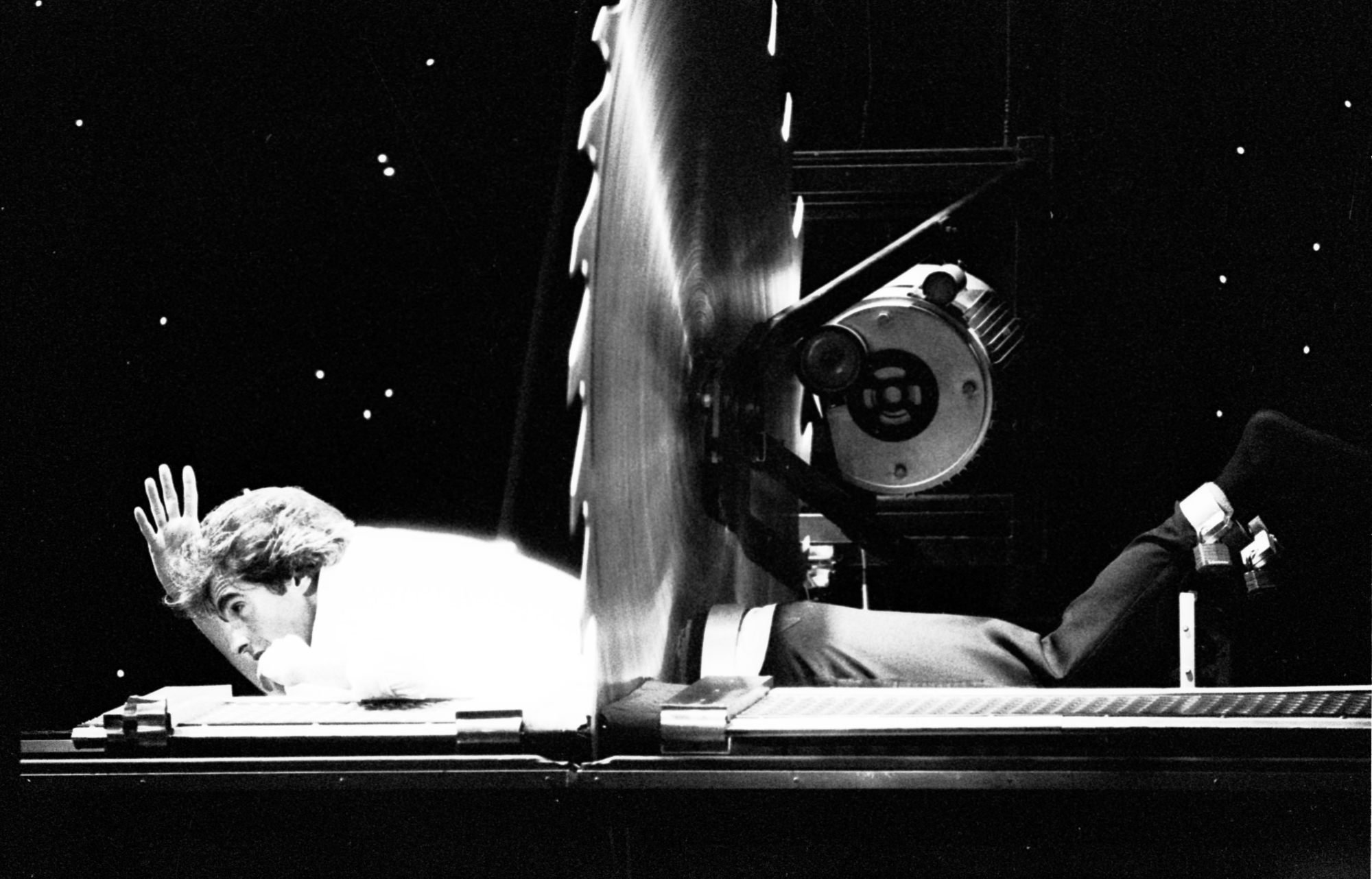 On September 4, the Post reported, "David Copperfield is determined to make his presence felt in Hongkong with a novel series of death-defying illusions designed to confound his audience […] The nine-show run represents his biggest performances to date outside his native US."
Copperfield was quoted as saying, "I pick all the music myself […] Besides being inspirational, it is very important for my illusions because it can show my feelings." Pointing out that much of his work "stems from ideas of his own", he concluded: "I reinvented magic."