Art
Get more with myNEWS
A personalised news feed of stories that matter to you
Learn more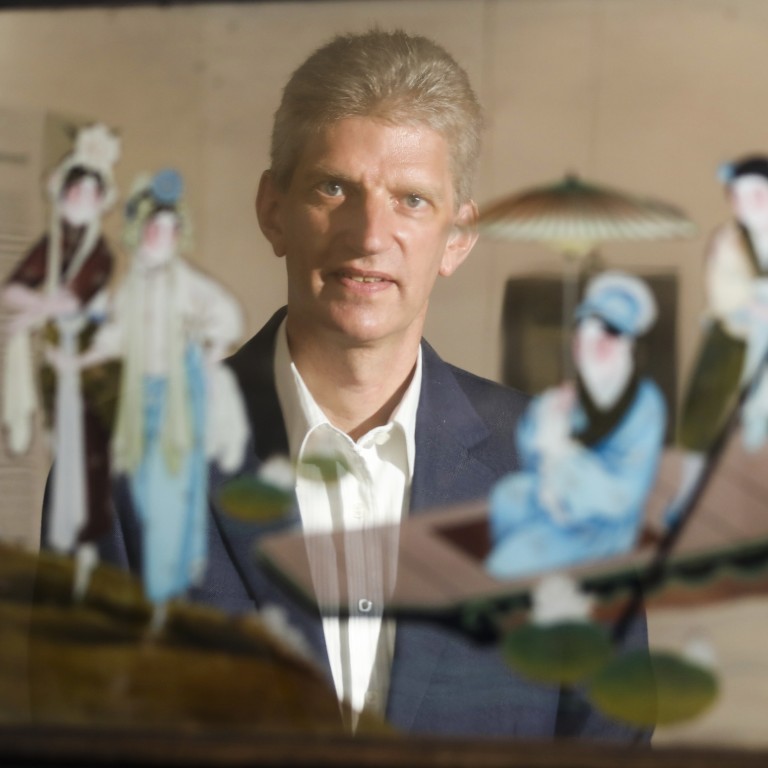 Chinese reverse glass paintings in Hong Kong exhibition reflect a unique art form designed and executed 'backwards'
The University of Hong Kong show consists of late Qing and early Republican period pieces painted for a Chinese clientele
The show also provides insight into the evolving social standing and fashions of women of the time
On the surface, the image of a Chinese woman, book in hand, seems simple. But it says a lot about the societal status of women in China in the 19th and early 20th centuries, Florian Knothe says.
"It shows an important change that is not based on fashion or looks alone, but on the rising status of women through culture and education," says Knothe, director of the University Museum and Art Gallery (UMAG) at the University of Hong Kong.
Knothe is talking about UMAG's latest exhibition, which showcases the little known art of reverse glass painting. Titled "Reflected Beauty: Chinese Reverse Glass Paintings from the Mei Lin Collection", the show at the Pok Fu Lam campus runs until January 30.
"Reverse glass paintings are executed in 'reverse order' on the 'reverse side' of the glass panel," Knothe says. "The sheet of glass serves as the front of the painting and so the painting is done on the back by painting the detail and foreground first and the background last – everything is designed and executed in reverse order."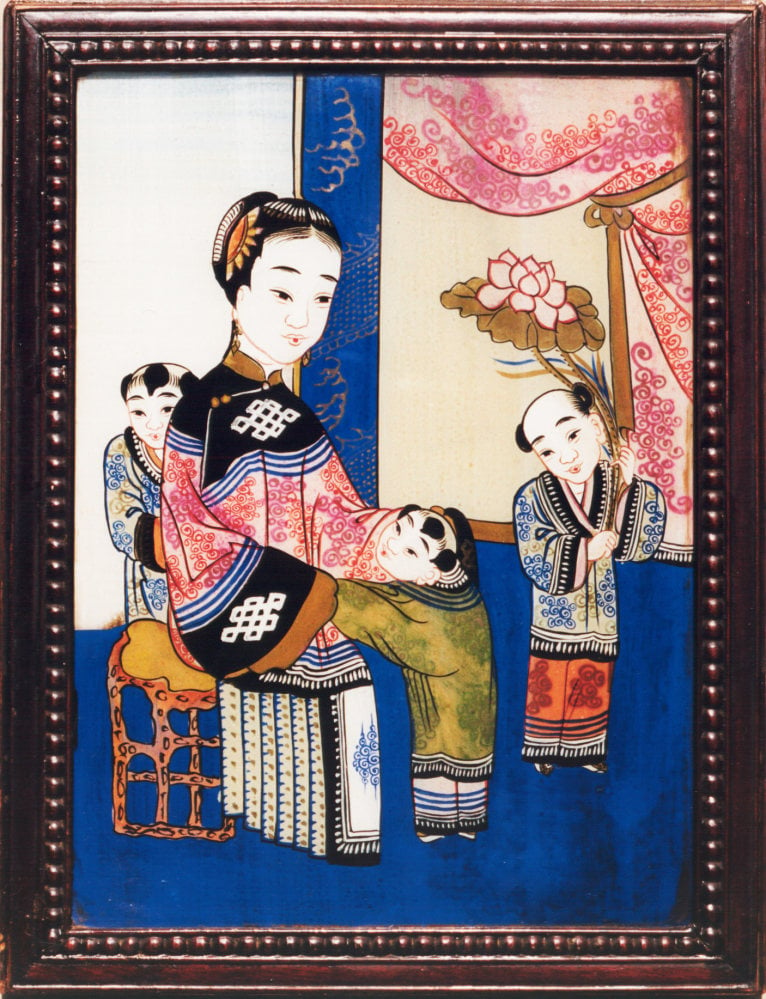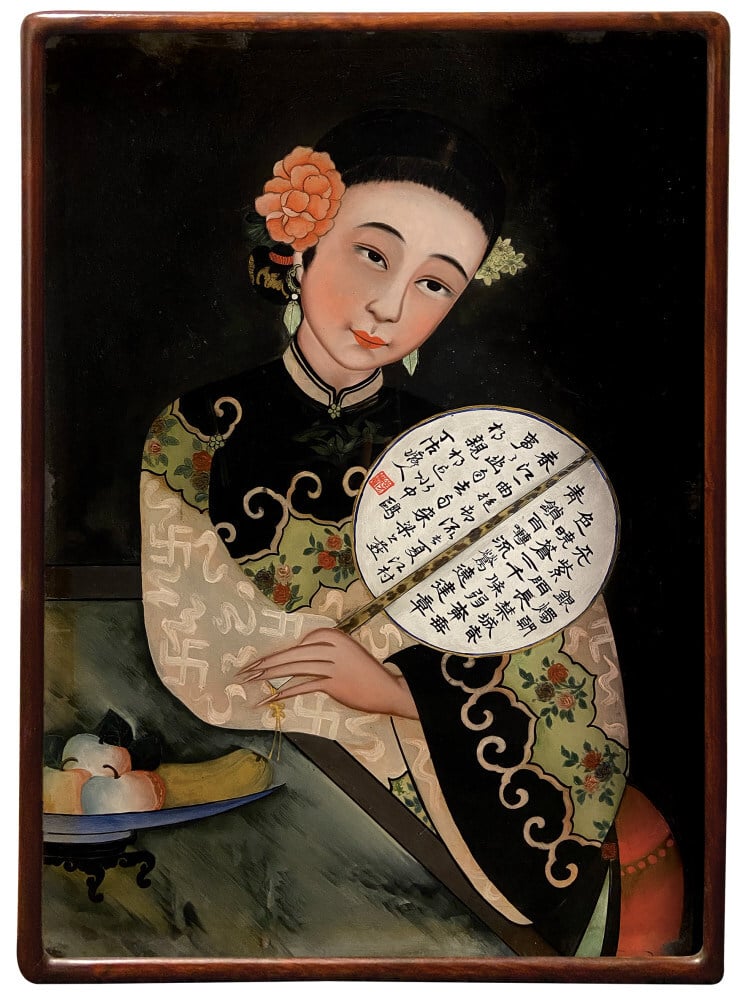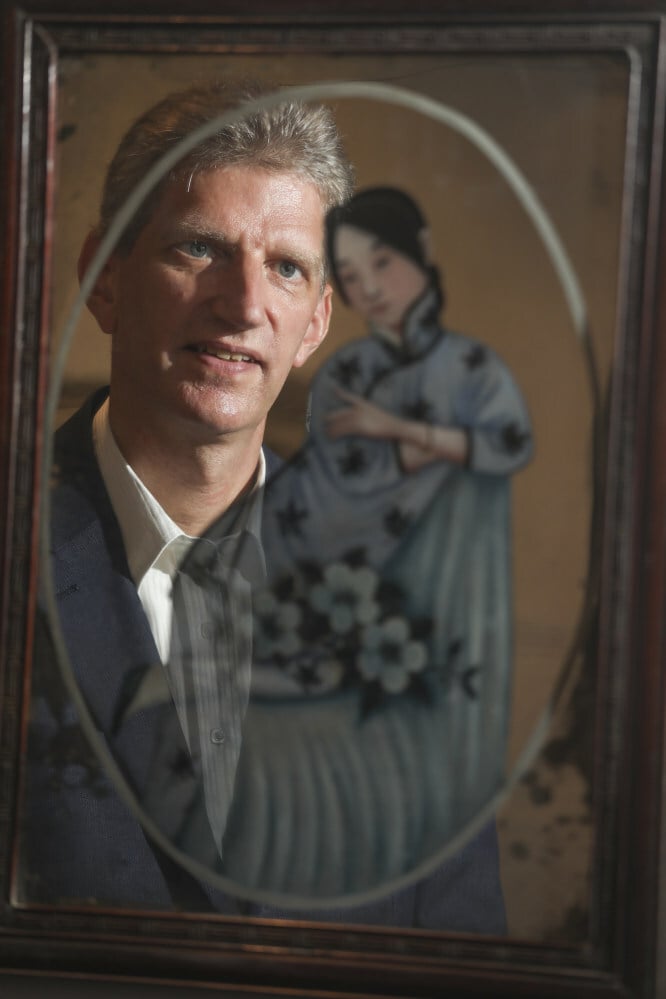 Knothe says the art form developed with export paintings – Chinese works made for export to the West – in the 18th century.
"The first truly Chinese objects were the fine reverse-painted, or inside-painted, glass snuff bottles of the 18th and early 19th centuries. Larger decorative panels followed," he says, adding that the artists were highly skilled.
Works on show at UMAG were created in the late Qing and early Republican period, and were painted for a Chinese clientele, Knothe says.
Some depict scenes from popular literature such as the classic 18th century novel Dream of the Red Chamber as well as scenes from Chinese opera and auspicious symbols and objects.
"These paintings were widely understood in China, where people knew, and still know, the texts and auspicious symbols," he says.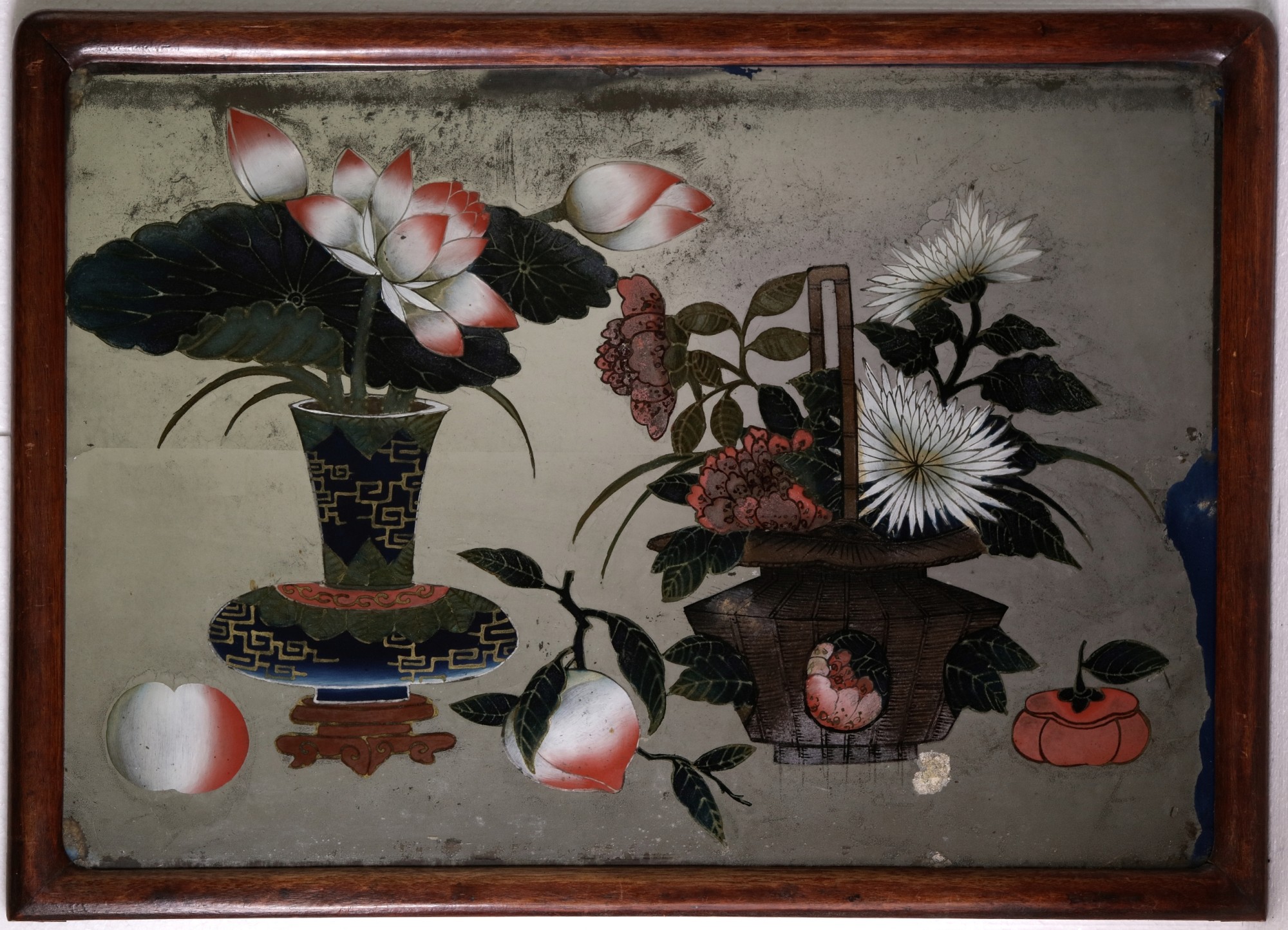 Knothe says the portraits also provide insight into the changing status of women. "The family and female portraits describe the change of the social standing and fashions from the late Qing dynasty to the early Republican period, when large cities like Shanghai witnessed societal change and the emergence of a modern middle class.
"While the family portraits concentrate on the continuation of the clan and the education of children – mostly boys – to secure the fortune of the next and future generations, the female portraits show the shift in society from traditionally dressed [late Qing] ladies with bound feet to 'liberated' women in more feminine dress and demeanour such as tightly fitted cheongsam and seductive poses and looks."