Profile
Get more with myNEWS
A personalised news feed of stories that matter to you
Learn more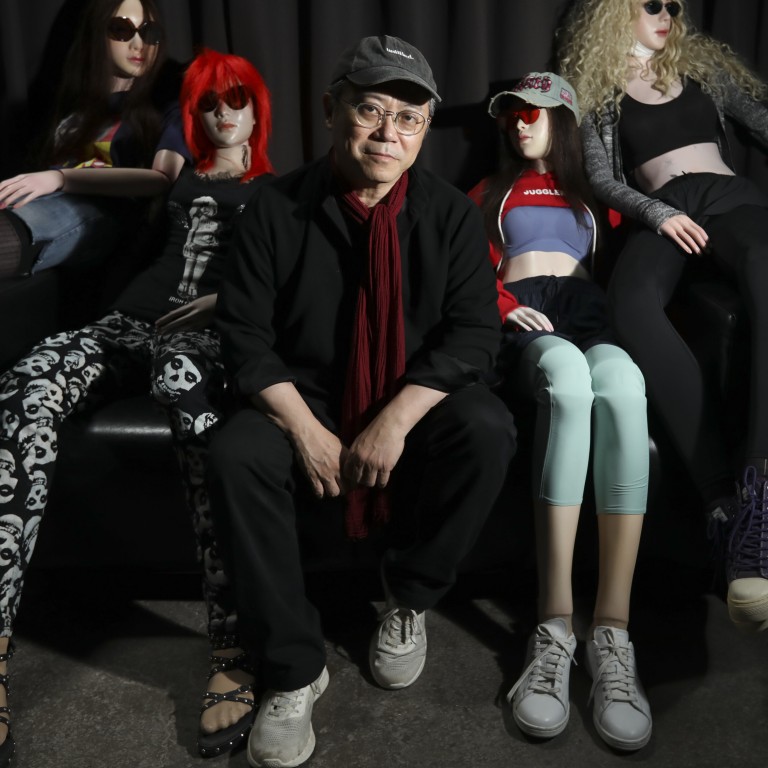 Profile
Hiding Michelle Yeoh's broken leg, the martial arts moves of Chow Yun-fat in A Better Tomorrow - Oscar-winning art director Tim Yip on his movie career and his focus on art
Yip, who won an Academy Award for Crouching Tiger, Hidden Dragon, recalls arriving on set to find the script incomplete, and star Michelle Yeoh breaking a leg
A clash with a project for Chinese director Wu Ershan meant he couldn't work on Disney's Mulan, and besides, his focus now is on art, with a big UK show ahead
I was born in Hong Kong in 1967. I was the fourth of five siblings, with one older brother, two older sisters and one younger sister. My mother was a housewife and my dad worked at the Hotel Lisboa, in Macau. He was a fan of Cantonese opera.
We lived in Wan Chai and I attended a primary school under Tung Wah Group of Hospitals and then Kiangsu-Chekiang College. Childhood visits to Cantonese opera backstage piqued my interest in Chinese folk culture.
Festooned with lanterns and colourful decorations, the backstage scenes convey happiness. I felt excited to see them.
When I was young, I would draw to prove my self-worth. Whenever I drew, I got a lot of attention. People flocked to see my drawings displayed at schools or elsewhere. I was very proud of that. Whenever I felt frustrated, I would draw to regain my self-confidence.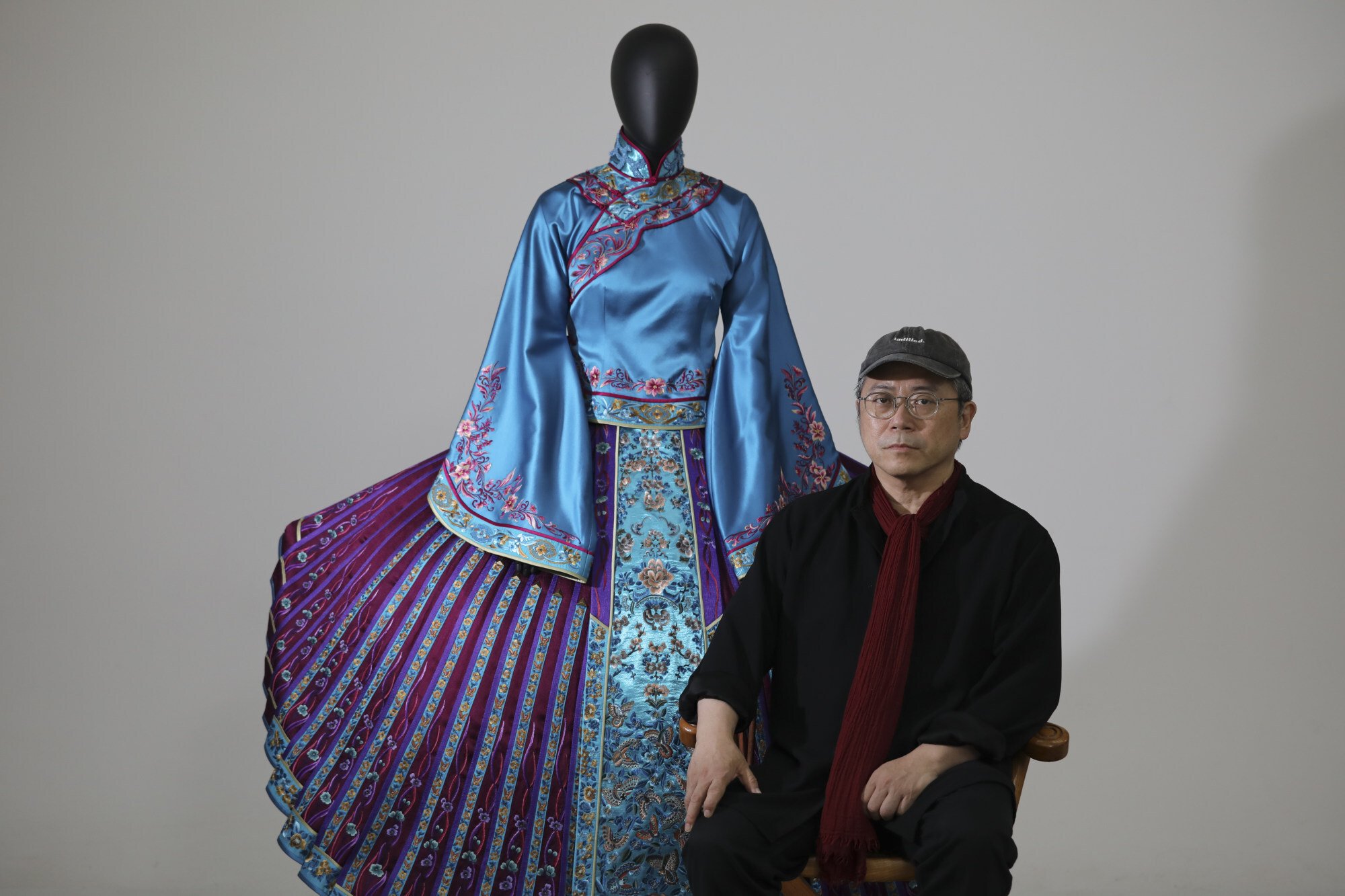 Fantasy world
I am not a talkative person so it was difficult for me to maintain a social life back then. I lived in my own world. When I was at school, I was always absorbed with my own thinking and not really paying attention to what the teachers were saying. I enrolled in many arts schools. But I skipped school whenever exams came up as I was afraid of exams.
At the First Institute of Art and Design, in Tai Hang, I got along really well with a group of mad teachers. The artistic fantasies and surrealism that show in my later works started to take root there.
I love Greek and Chinese mythology and their immense imagination. It's like the world portrayed in the novels of martial arts writer Jin Yong, where women are beautiful and men are heroes. As I got older, I read Italian writer Dante's Inferno from his epic poem Divine Comedy. The images of hell and heaven touched me.
I studied photography at [Hong Kong] Polytechnic University from 1983. Later, I did a lot of research on European painters and travelled around Europe, visiting Paris, London, Pisa and Florence in Italy, Vienna in Austria, Portugal, Spain, Yugoslavia and Greece.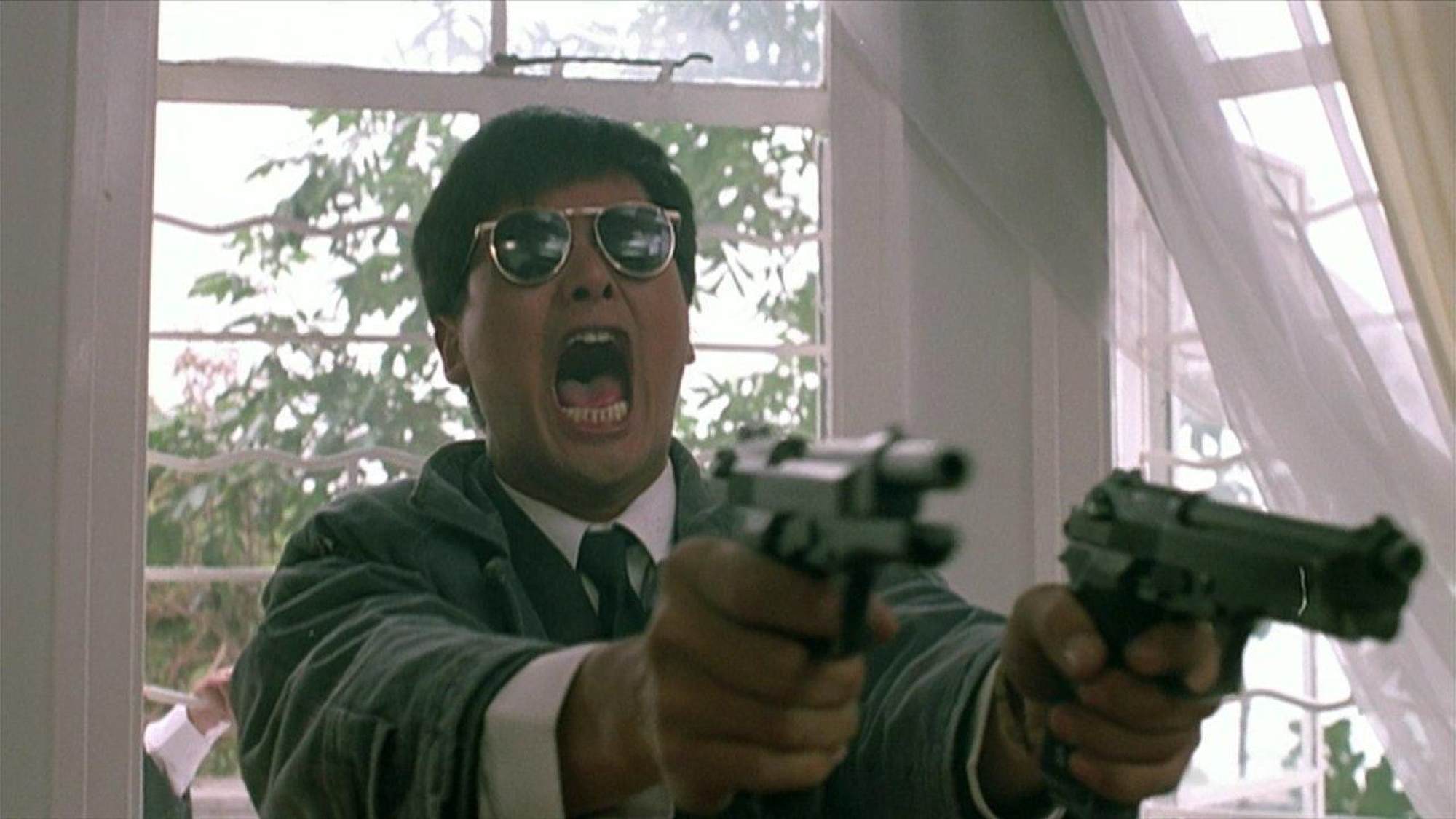 A Better Tomorrow
After my return to Hong Kong, I served as executive art director for
John Woo's A Better Tomorrow
(1986). After seeing one of my photographic works in an exhibition,
Tsui Hark
, who produced the movie, recommended me to Woo. There was not much concept of art direction in Hong Kong moviemaking at that time.
I was greatly influenced by
The Godfather
movie series, which portrayed mafia members as debonair gentlemen. Woo always wanted to make martial arts films but he couldn't find investors for them, so he eventually turned the triads in
A Better Tomorrow
into martial arts figures.
The dance-like moves, in slow motion, of long-coat-wearing Brother Mark (played by Chow Yun-fat) shooting with two guns are actually martial arts movements. This moviemaking style of Woo's later spread to Hollywood.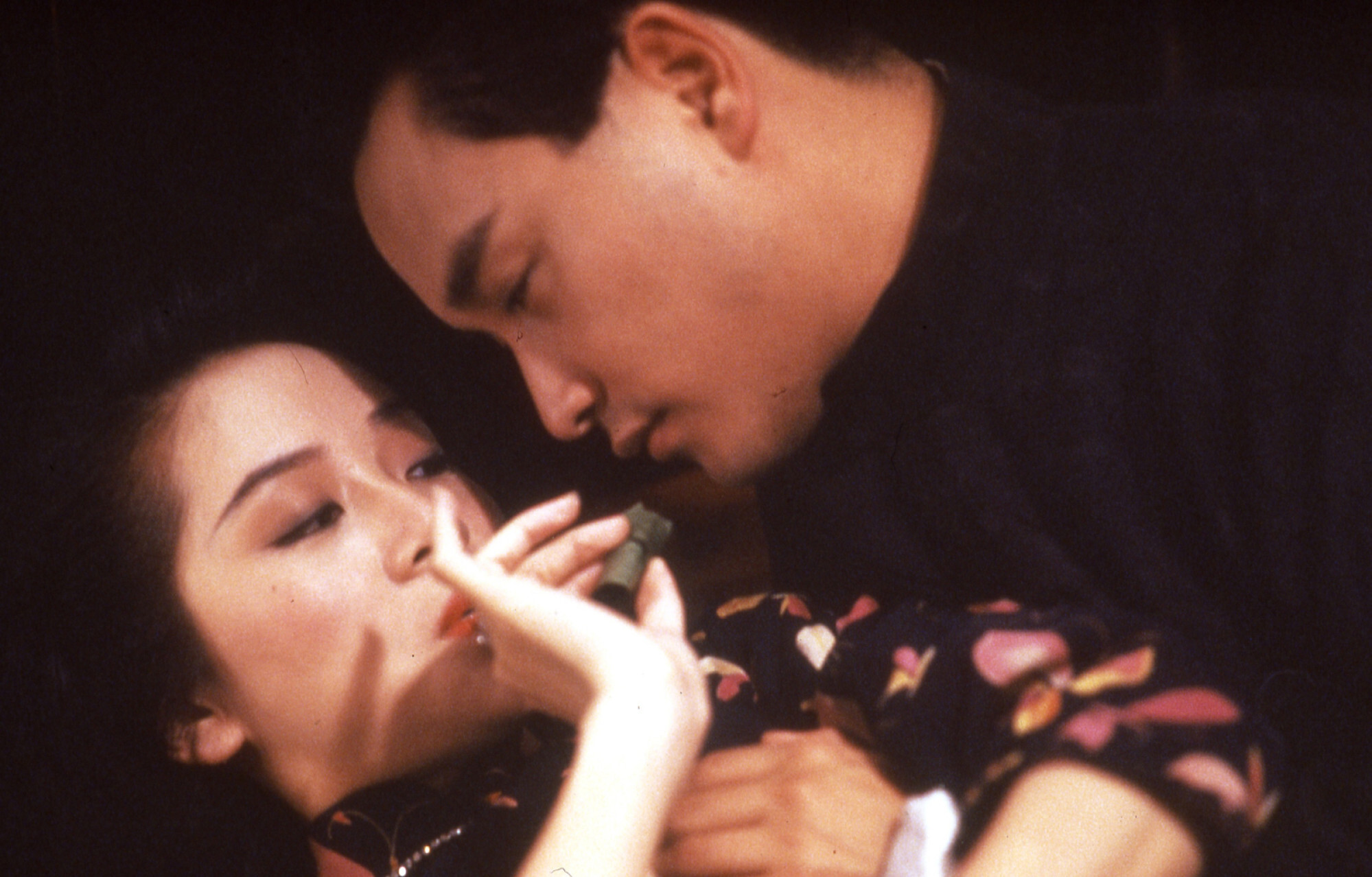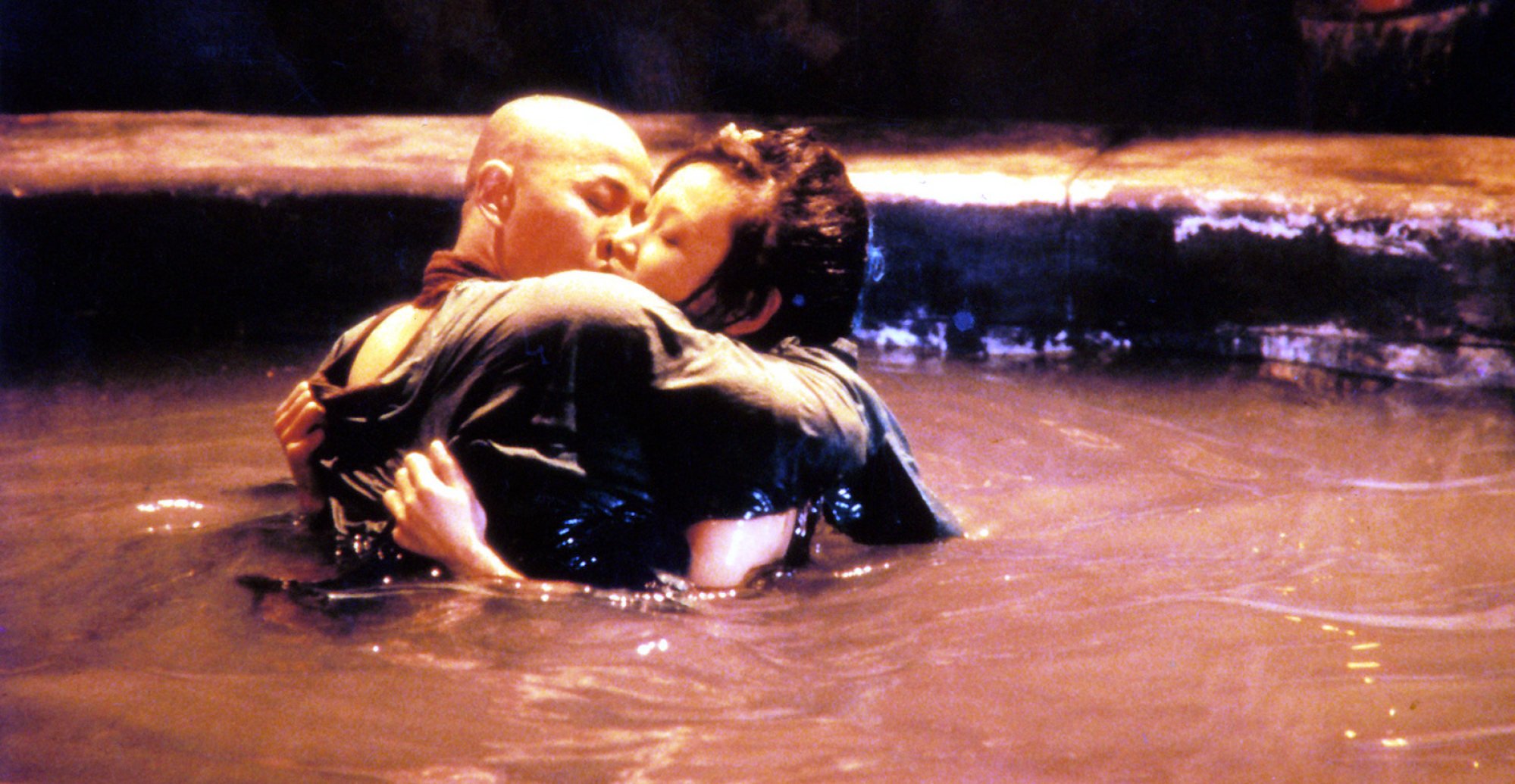 Seven Years in Taiwan
While Hong Kong's film industry was at its peak at that time, it did not hold much attraction for me. My style was too artistic. The movies I wanted to do were too boring for producers then. Taiwanese actor Wu Hsing-kuo asked me to work with him on theatre production Medea. I liked the idea as I could work with people who were well-versed in Peking opera, so I left Hong Kong for Taiwan in 1993.
I stayed in Taiwan for seven years and worked on over 30 theatre and dance productions. I was poor then, but I got to meet all the big shots in the Taiwan cultural scene, including dancer
Lin Hwai-min
, [film] director
Hou Hsiao-hsien
and writer Kenneth Pai Hsien-yung.
Crouching Tiger, Hidden Dragon
producer Lan Ta-peng introduced me to director
Ang Lee
.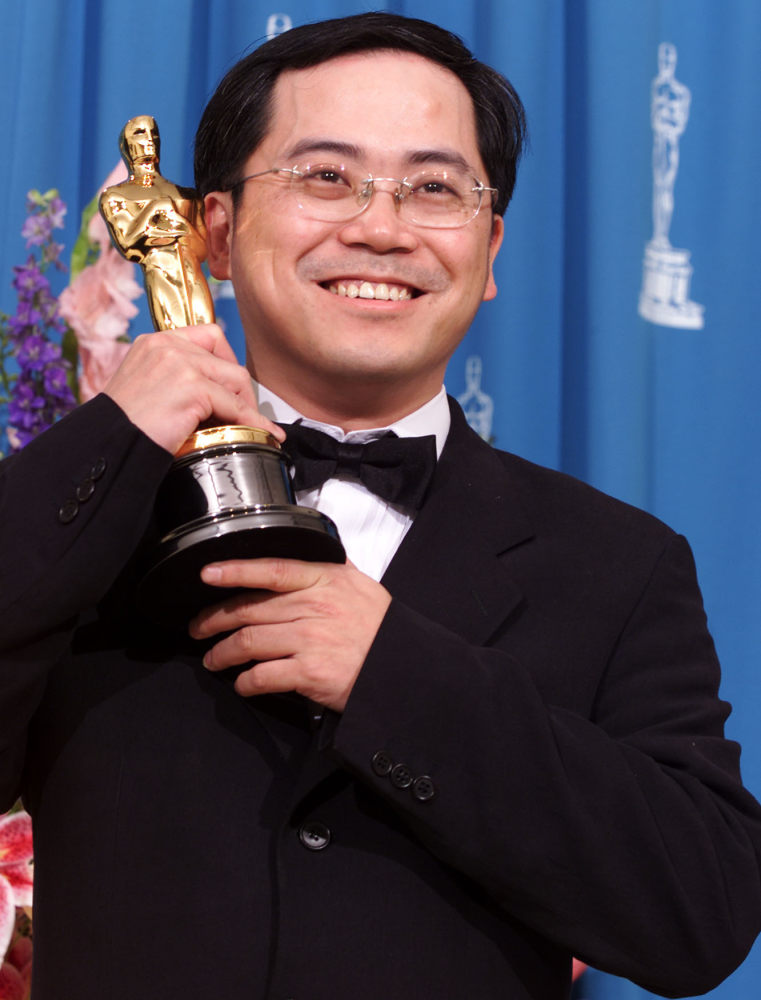 When Lee and I made
Crouching Tiger, Hidden Dragon
(2000) it was a scary experience. When I arrived on set, the script was not ready. I joined in to help amend the script on set.
When we started shooting the scenes starring
Michelle Yeoh (Choo Kheng)
in Anhui province, she broke her leg on the first day on set. Her recovery took a month. We couldn't afford to wait for her so we found doubles to take her place.
The fighting scenes towards the end showing an agile and skilful Yeoh were the result of good editing. She actually didn't move at all when making those scenes due to her leg. I never thought that I would win the Oscar for best art direction for this movie.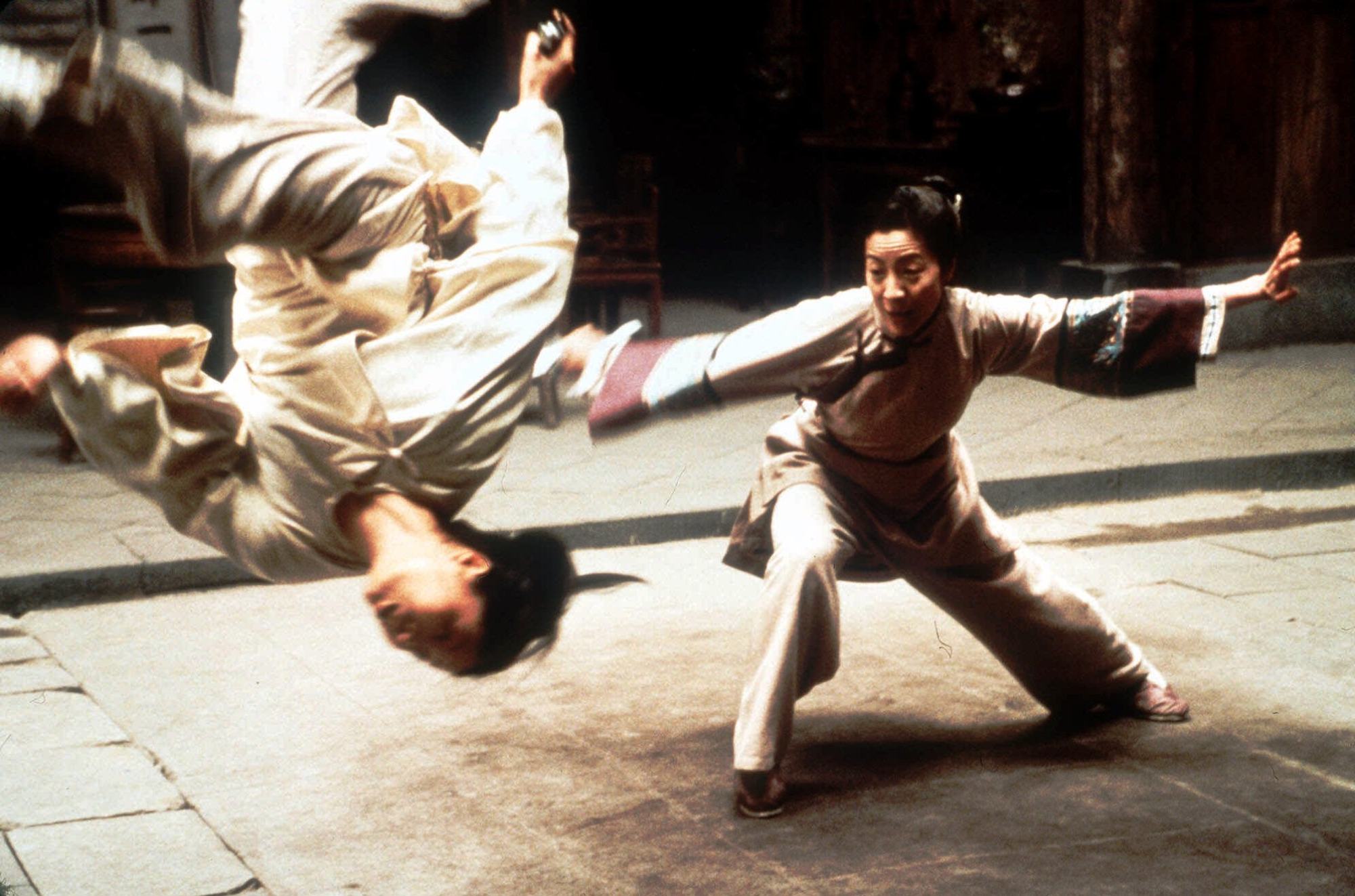 Travels in China
I have just finished working on Chinese mythology movie series the Fengshen Trilogy, directed by Wu Ershan. Wu flew to San Francisco where I was working on an opera to persuade me to work with him. Now I won't get involved in a movie easily as it takes several years to make one. But I was touched by his sincerity.
I spent one year travelling around China with him to see how Chinese mythology motifs are presented in Buddhist statues, sculptures and old temples. The world portrayed in Fengshen has lots of architecture from the Shang dynasty (1600-1046BC).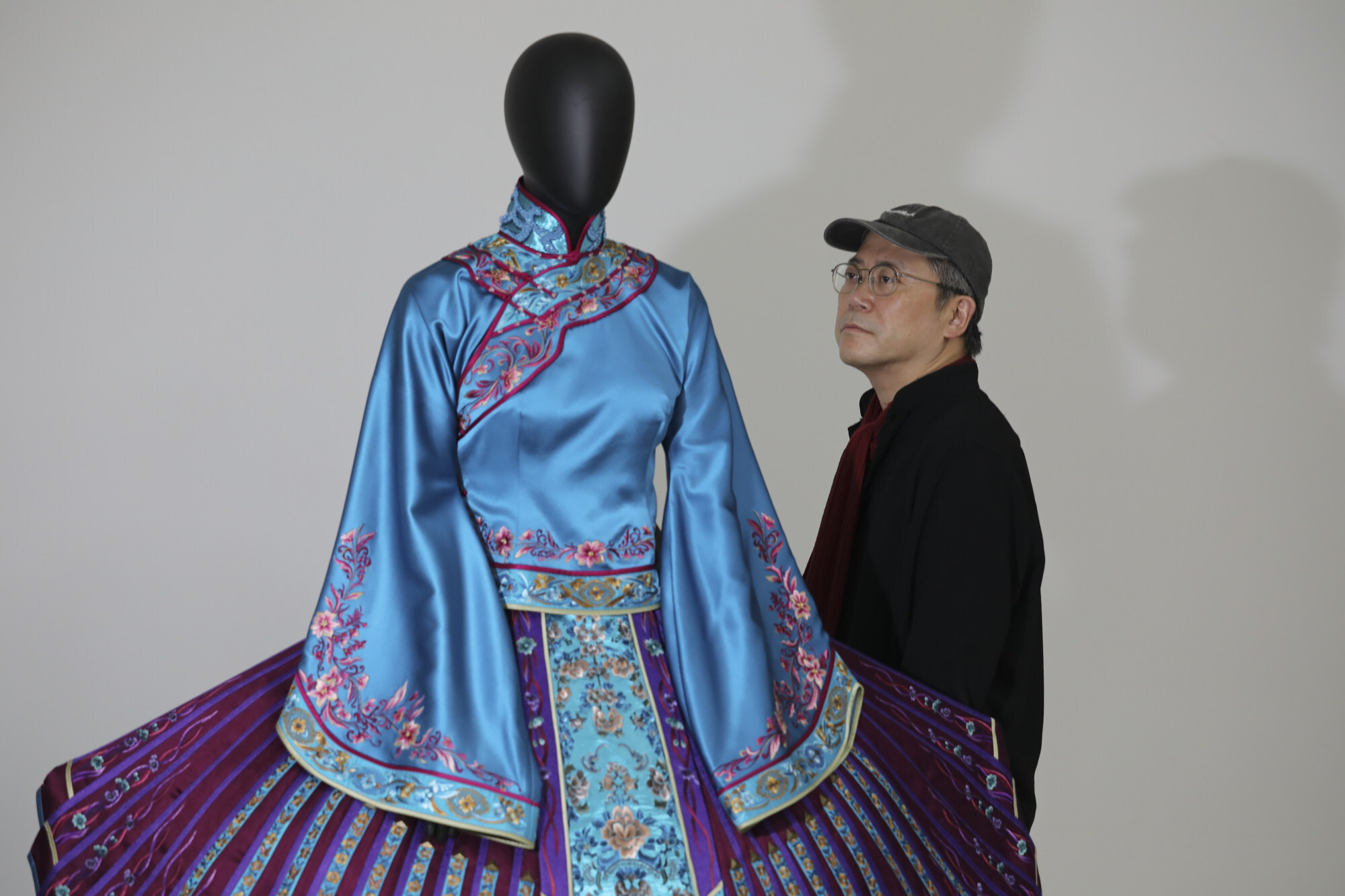 Disney World
I was invited to work on Disney's 2020
live-action remake of its hit animation Mulan
, but the schedule clashed with Fengshen. If I had worked on it, it might not have looked the way it turned out. I worked on American drama series
Marco Polo
(2014).
While the Americans respected me, they still have their own ideas, such as that Mongolians should wear trousers instead of long robes as the audience like to see trousers.
So instead of being cultural products, Hollywood's output is driven by commercial factors. I have not become used to this working style.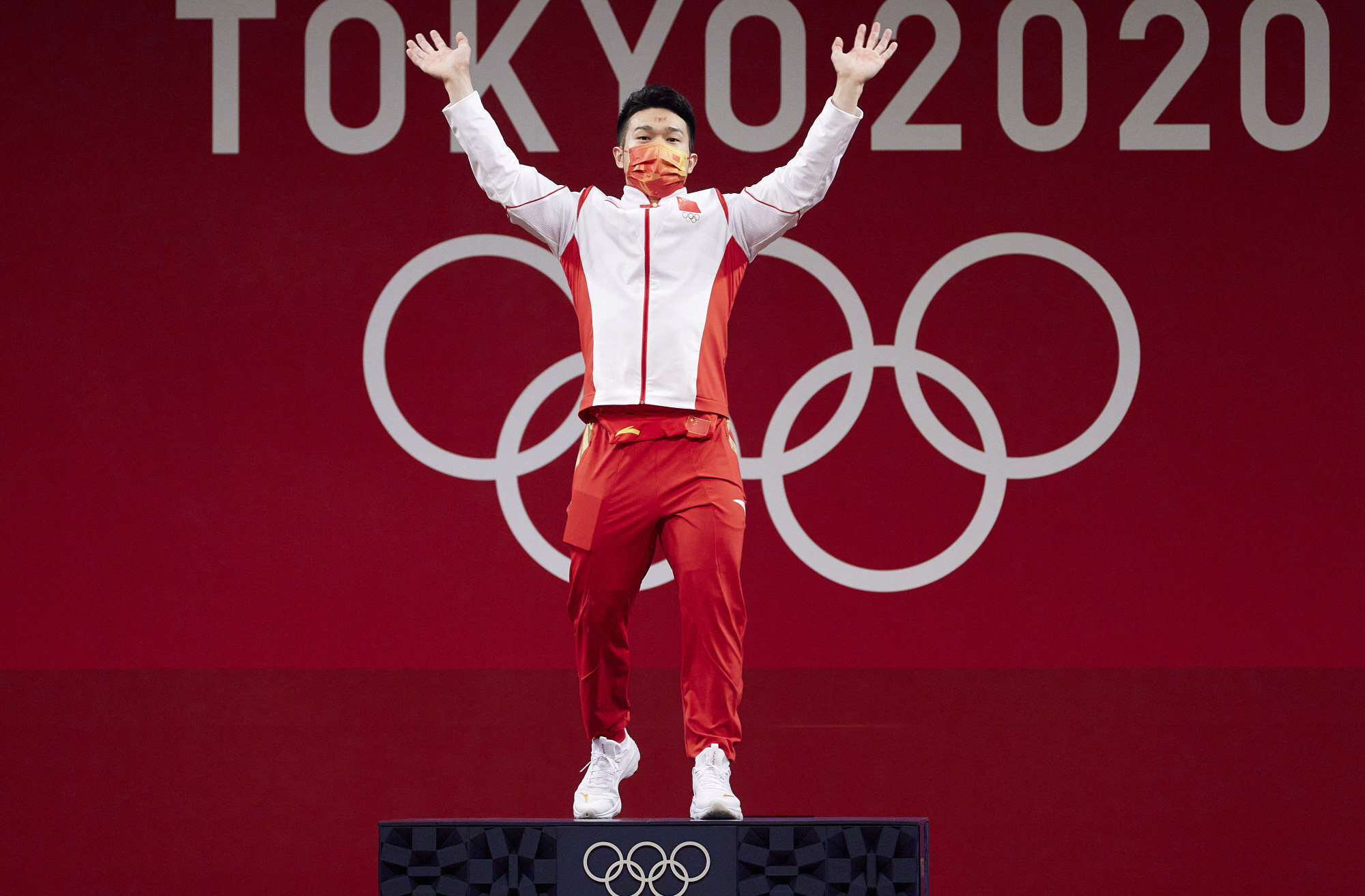 Winning designs
I designed the
Tokyo 2020 Olympic
medallists' ceremonial uniform for Team China. Anta, one of the leading sportswear brands in China, gave me a lot of support. I could do trials with all kinds of fabric. I wanted the clothes to show China's ascendance, and open and tolerant spirit.
Shanghai Grand Theatre has invited me to direct an upcoming theatre production based on
Eileen Chang
's 1943 novel
Love in a Fallen City
. It's my first time directing a play. I am very familiar with the stage but it's more difficult to be a director, as I have to tell a story and show my vision.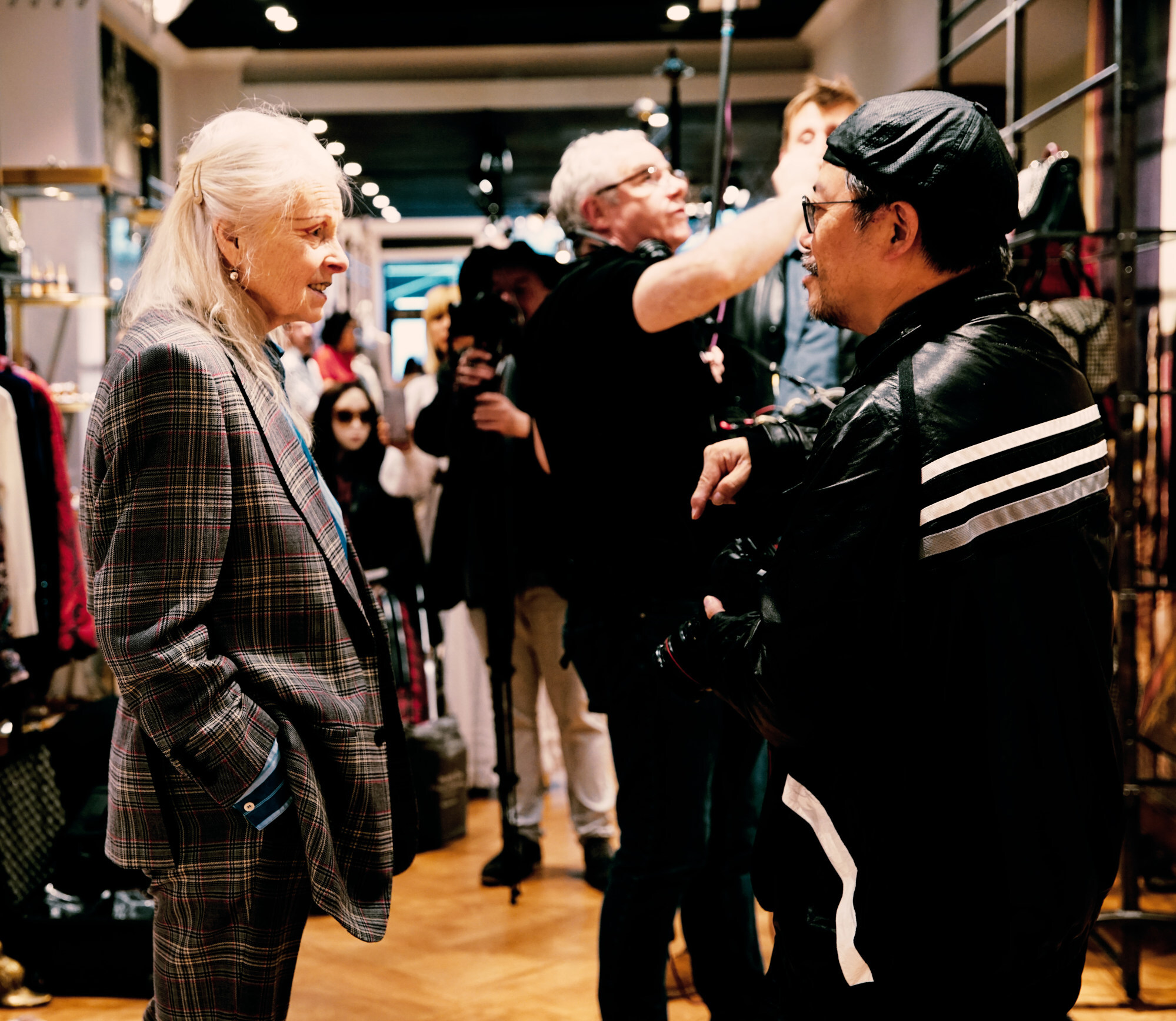 Putting on a show
Next year, I will do a solo art show at the V&A Museum in the UK, the most important show of my artistic career. In 2018, I invited 25 London artists to recycle rubbish into clothes for the art project Cloud. We became good friends and I started making a film about them. Later, more designers came on board.
The eventual film –
Love Infinity
– features interviews with many leading figures in the UK art world, including
Vivienne Westwood
, Gilbert Proesch and George Passmore. In 2019, my solo art show "Mirror" was held at Beijing's Today Art Museum. Contemporary art is what I really want to do, as it allows for deep reflection and exploration.