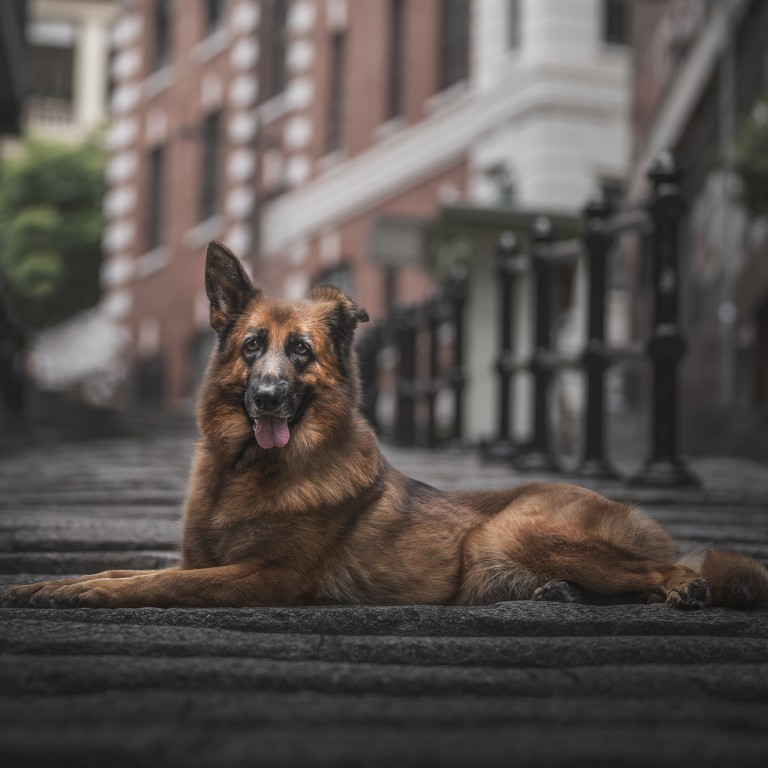 Pet portrait photographer captures Hong Kong dogs and cats, and wins an international award
Frankie Adamson does not have many photos of her dog Indy, who died of cancer in 2019. Now, having taken ownership of two new dogs, she takes as many as she can
Adamson also takes bespoke portraits of other people's cats and dogs in Hong Kong – one of which won a British Institute of Professional Photography award
In 2019, Frankie Adamson's rescue dog Indy died of cancer.
"The vet found lumps in her throat and she was diagnosed with
lymphoma
– it was pretty aggressive," Adamson says of the cancer of the lymphatic system that can be common in canines. "Unfortunately, she didn't make it much longer after that.
"She was so sweet and followed me every­where. We were besties. It was heartbreaking – Indy was only about seven when she died and I only had her for two years."
Adamson, a British-born teacher who has called Hong Kong home since 2012, was also devastated that she had few pictures of her beloved pet, a Shetland sheepdog she had adopted from
Hong Kong Dog Rescue
. Now, having taken ownership of Scout, a border collie aged three, and a two-year-old whippet, Oats, she takes as many as she can.
"I always dabbled with photography but for a long time was very much a hobbyist," she says.
That shifted during lockdown in 2020, when Adamson, in Scotland at the time, started taking photography seriously. "My memories of Indy directly influenced my drive to take as many pictures as possible of my dogs."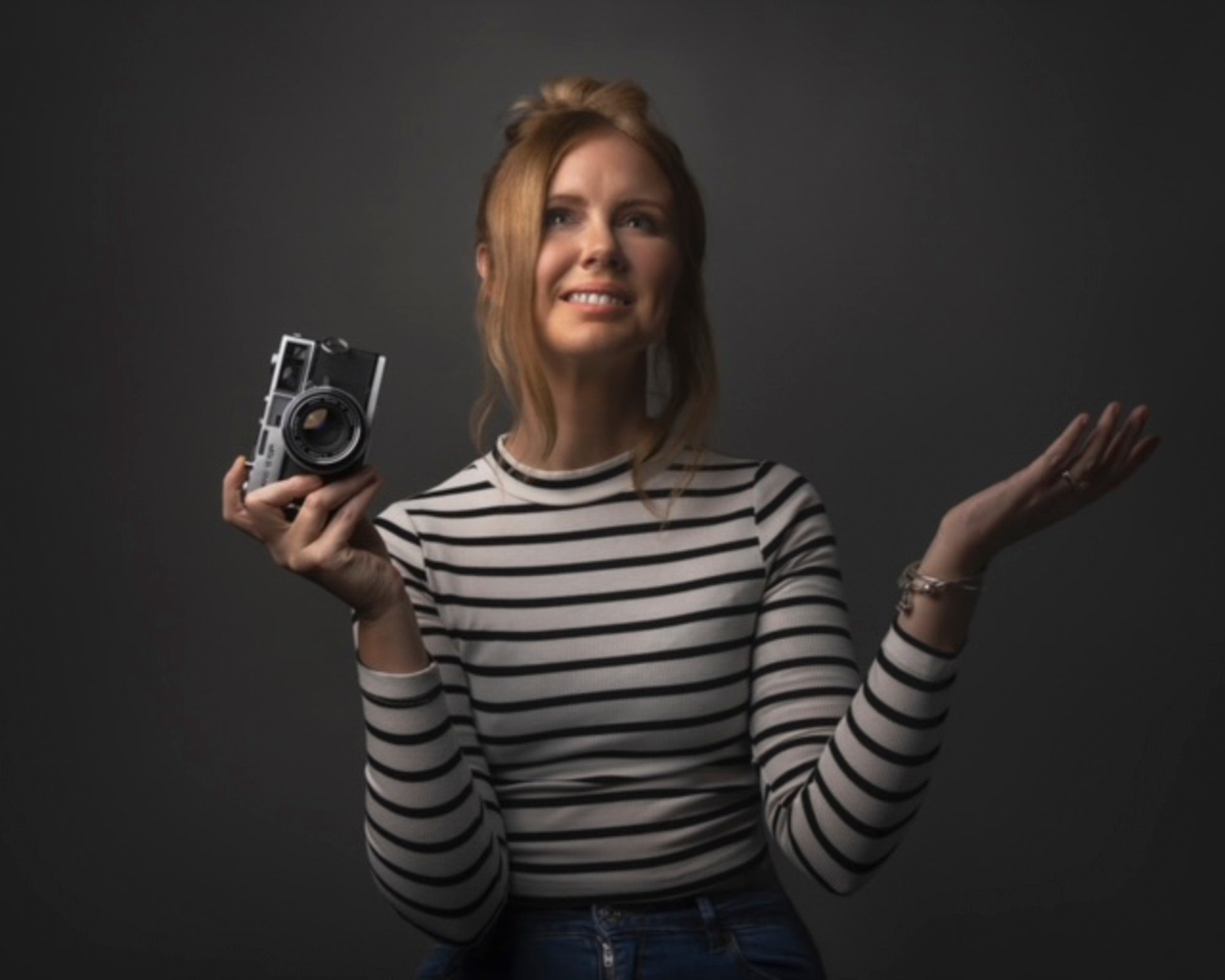 She posted on social media, her images striking a chord with dog owners in Hong Kong. "That's when I thought, why not combine my love for dogs and photography and do this for other people?"
In 2021, Adamson set up Hounds of Hong Kong, offering bespoke pet portraits. While her focus is mainly dogs, she also snaps cats.
"I have two five-year-old cats, Cannoli and Ru, that were rescued by the SPCA [Society for the Prevention of Cruelty to Animals] when they were kittens. One day I'll get them in front of the camera but they're a little shy."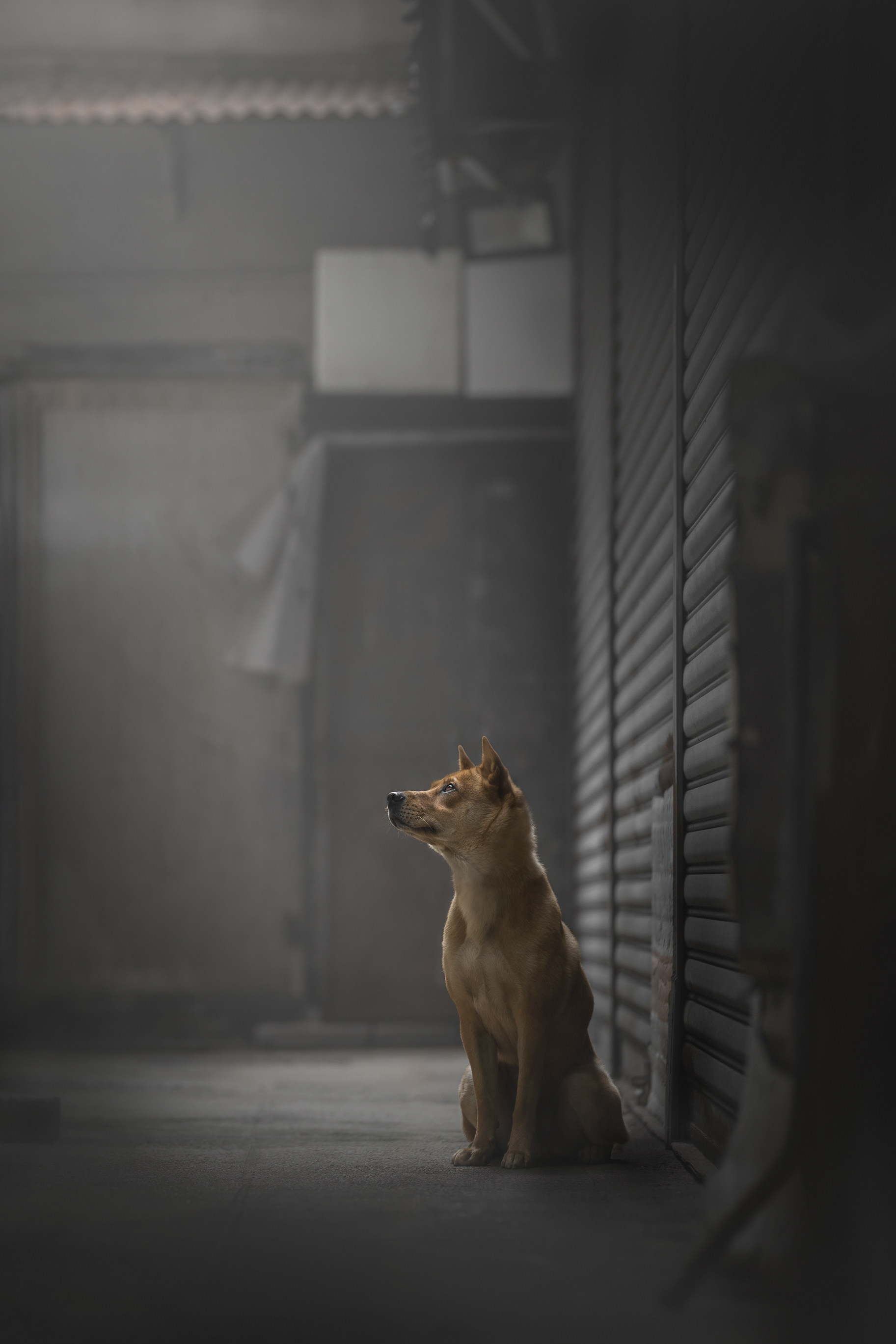 Encouraged by the positive feedback, Adamson submitted an image to an annual competition hosted by the British Institute of Professional Photography (BIPP), a non-profit network for professional photographers.
Titled
Silver Lining
, the image, taken in February, shows
mixed-breed dog
Dingo in an alleyway in Tai Hang, on Hong Kong Island.
"That shot was taken down a dark and grey alleyway that maybe a lot of people would not look twice at. But I love that, because his golden colouring looks so nice against the grey and I love how he is looking up towards the sky – it's an emotional image."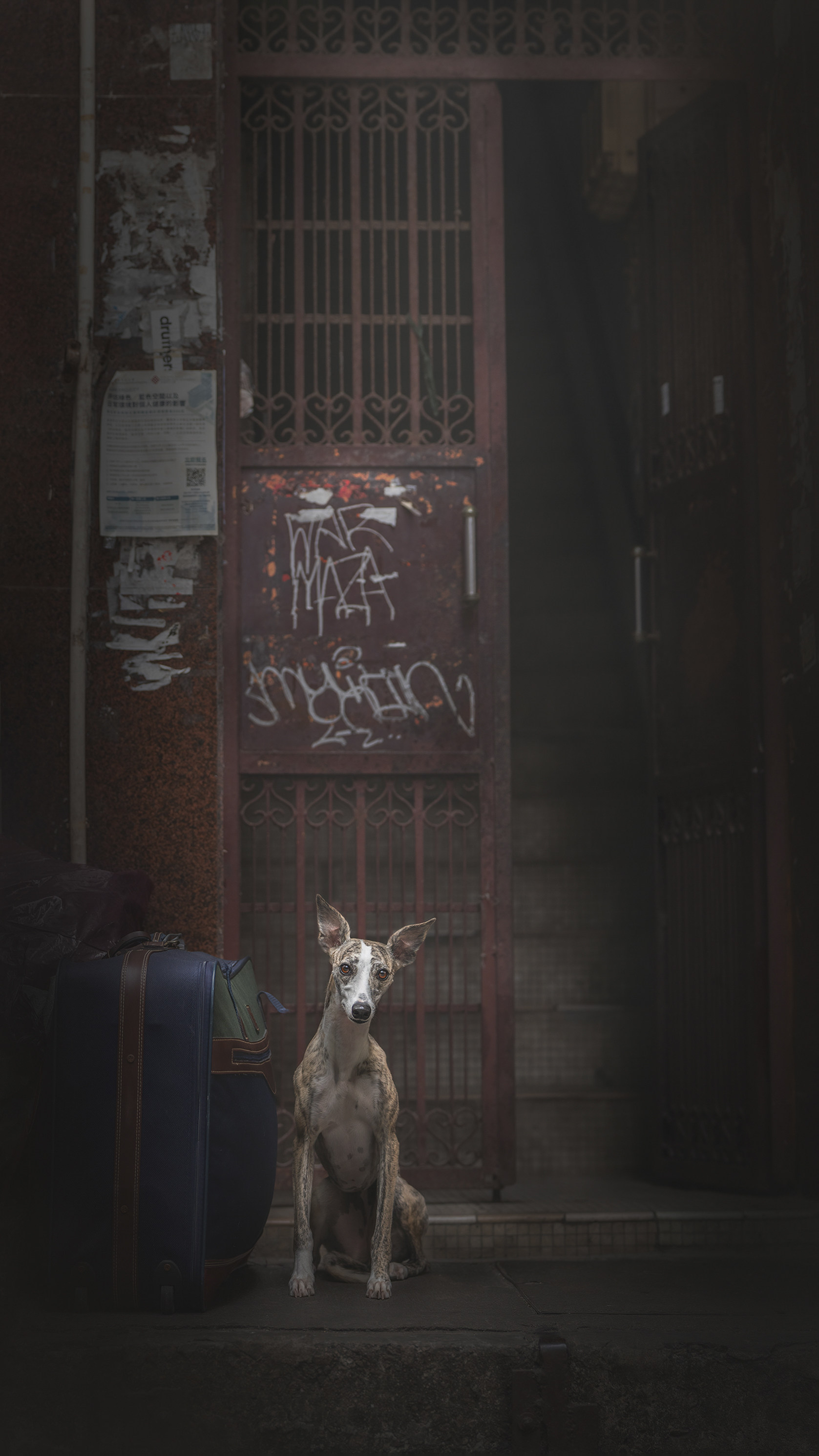 The image also resonated with the BIPP judges, scooping the Domesticated Animals Photographer of the Year award in the International Region category.
As for tricks of the trade, regular treats – and breaks – are key to keeping a dog calm during a shoot. "Working with a dog that's nervous or shy can be challenging."
It's important to make the session interesting, she says. "Don't make an animal do anything for too long and break it up with lots of play.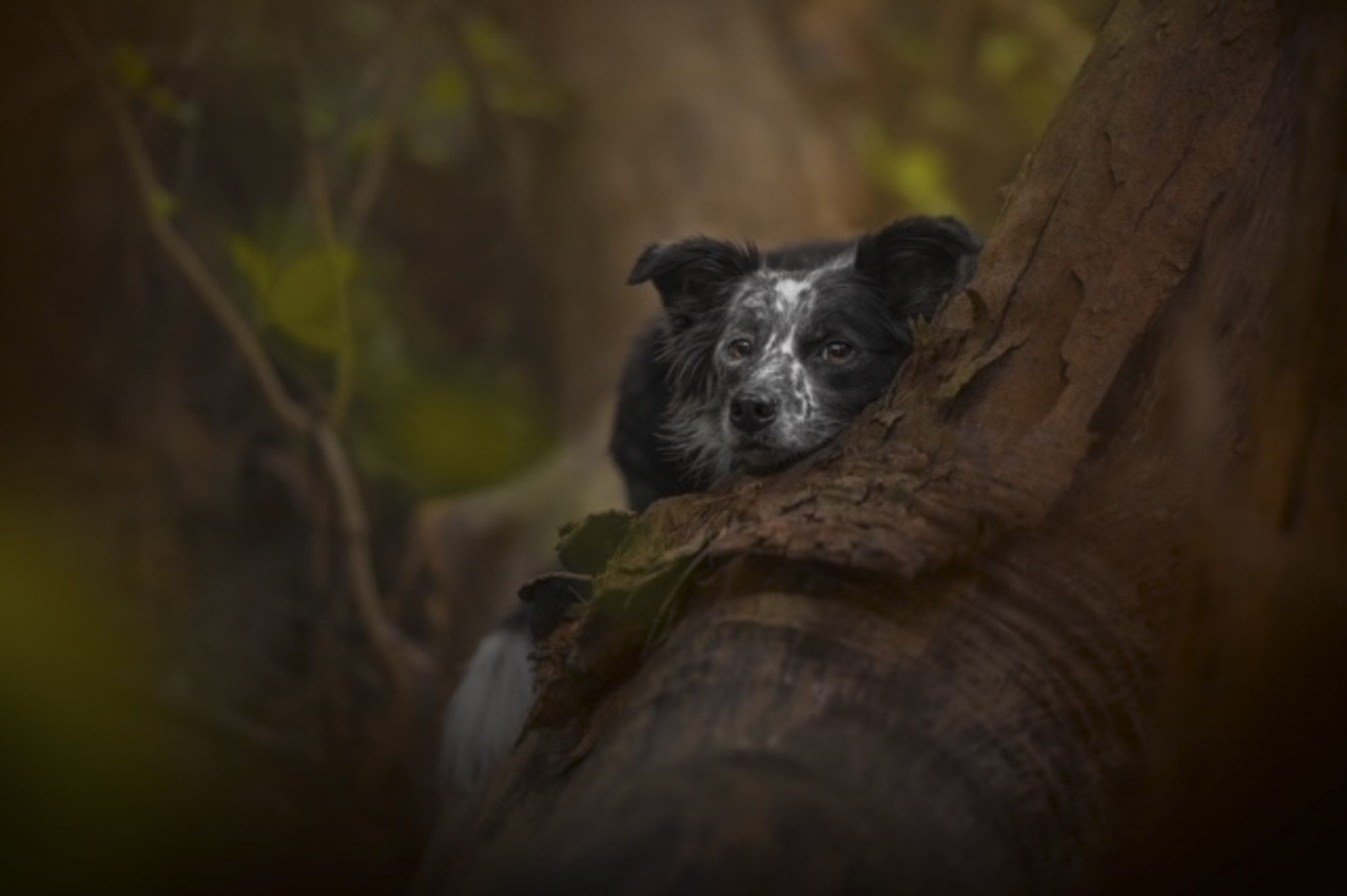 "Things get easier when you're about five minutes into a shoot and the dog realises, 'Oh, I get treats!'" adds Adamson, who has photographed dogs for Villa Kunterbunt, a dog rescue and rehoming charity based on Hong Kong's Lantau Island. "The best part is showing clients the final images for the first time – I get really emotional.
"I'm looking forward to autumn when it's more realistic to go outside. At the moment it's just too hot."
For more information, visit houndsofhongkong.com.