Myanmar's Enemy Within
by Francis Wade
Zed Books
When five decades of military rule came to an end in Myanmar in 2011, there was hope that an era of peace and prosperity would dawn. Instead, the country has been racked by internal discord and ethno-religious conflict that has pitted the majority Buddhist population against Muslim minorities. Communities that once lived side by side have come to view each other with suspicion and dread, with violence begetting more violence.
"Fed from stories of the past, fears were activated so that old friends suddenly took on sinister qualities that turned them into enemies," Francis Wade writes in Myanmar's Enemy Within, which charts the rapid escalation of tension across the country since 2012, particularly in Rakhine State, on the west coast.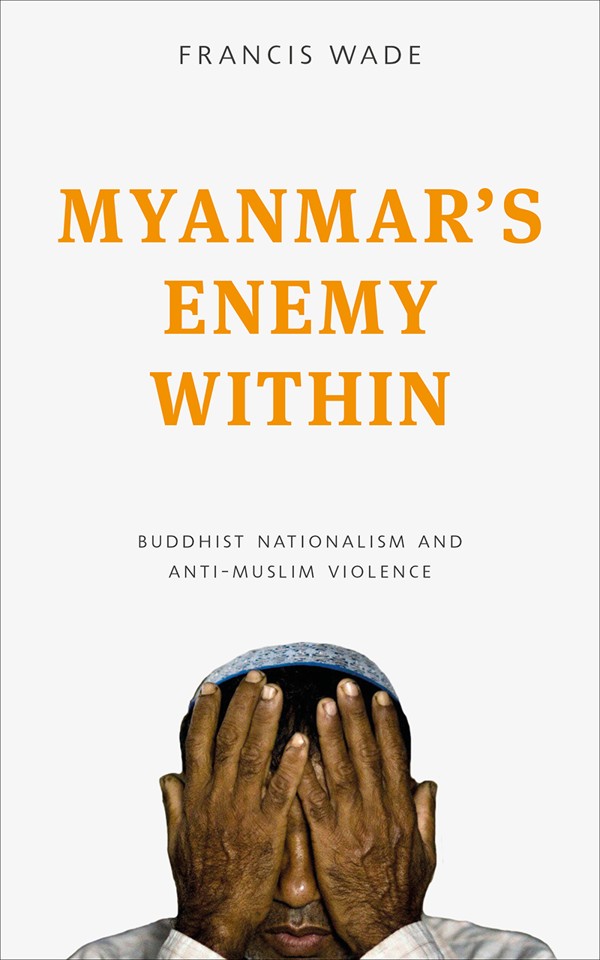 In May 2012, a Buddhist woman, Ma Thida Htwe, was raped and murdered in Rakhine. The culprits were quickly identified by local newspapers and on social media by their religion: Islam. Events escalated fast. The next month, Buddhist villagers around Sittwe, the state capital, were encouraged to board buses to go torch Muslim homes. Many did. A Buddhist monastery even offered food to participants.
On June 8, a mob of Rohingya, the Muslim ethnic minor­ity, attacked the homes of ethnic Rakhine, who practise Buddhism. This came just five days after 10 Muslims travel­ling on a bus were beaten to death by Buddhists in retaliation for Ma Thida Htwe's murder.
"The violence of early June 2012 was the first major wave of conflict between Buddhists and Muslims to strike Myanmar as it transitioned away from military rule," writes Wade.
The initial violence died down in days but, as Wade puts it, "even in that short space of time, it had completely trans­formed the social dynamics of the town [of Sittwe]".
A second wave of attacks occurred in October 2012, with Muslim commu­nities in nine town­ships targeted.
It wasn't supposed to be like this. The new democratic era in Myanmar was meant to herald a brighter period for the country and its citizens.
Rohingya villagers tell of Myanmar forces' reprisal killings after insurgents' deadly attack
In 1962, a military junta took power in Myanmar (then called Burma), end­ing a 14-year demo­cratic period. The junta ruled with an iron grip, locking up dissidents and political opponents such as Nobel laureate Aung San Suu Kyi.
The military stepped back in 2011, however, handing control to a nominally civilian government elected in 2010; Suu Kyi was also freed in 2010, after 15 years under house arrest. (Her party would go on to win parliamentary elections in 2015.)
Yet it took almost no time for stark divisions to appear. A year before violence erupted in 2012, a series of seminars was held in Rakhine that questioned the Rohingya's history, pandering to perceptions that they were, in fact, a newly created ethnic group whose claims of a long-standing presence in the country was part of "a master plan to wrest control of the region from Buddhists".
We aren't saying that violence is necessarily required. What we are saying is that we need to defend ourselves by building a fence with our bones
For a large section of the Buddhist population, Muslims came to be seen as outsiders "bent on bringing the nation, and its majority Buddhist belief system, to ruin", writes Wade.Myanmar's Enemy Within tries to do justice to the swirling situation while not overwhelming readers with dry facts and figures. Wade tracks down people who have been involved or swept up in the violence, as well as politicians, monks and ordinary villagers. The conversations are at times startling.
"We aren't saying that violence is necessarily required. What we are saying is that we need to defend ourselves by building a fence with our bones, if it's necessary to do so," a young, university-educated man, a member of the hardline Ma Ba Tha Buddhist group, tells Wade. Ma Ba Tha, which casts itself as chief protector of Buddhism in Myanmar, has grown almost unchecked since its founding, in 2013.
Violence soon spread into areas of the country that had little experience of such tension. Incidents were often brutally simple; close-quarter machete attacks and the torching of houses.
Wade highlights the incongruity of most attacks being perpetrated by Buddhist adherents and also the role played by monks in stoking tension. A leading Buddhist abbot, U Wirathu, delivered a sermon saying, "Buy only from our shops. If our money goes to enemies' hands, it will destroy our whole nationality and religion."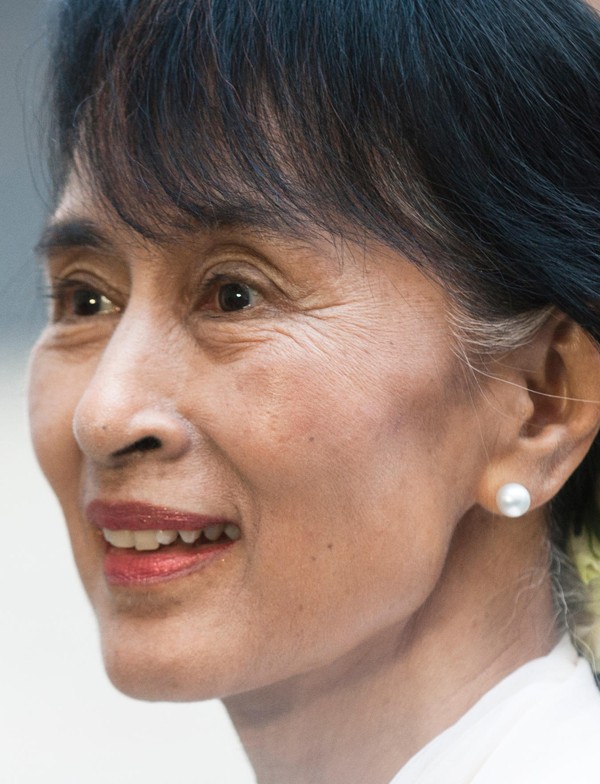 Video footage captured a man dressed in monk's robes using a pole to beat a Muslim man lying on the ground and leading Myanmese publications referred to Rohingya as terrorists. And it isn't just the Rohingya – the book describes overt racism towards other ethnic groups such as the Mon and Karen.
Myanmar's Enemy Within is at times heavy going, with a too-close following of the chronology of events. It does, however, create an impressively full picture as it traces the long history of the country. Wade points out that, while Muslims have never been political movers and shakers, they were long present in Burmese royal courts and close to the centres of power.
The author points a finger at British rule – which began in 1824 and was in place across the country by 1885 ­– for aggravating existing racial divisions. "Britain imported its obsession with racial classification, one that had been used to such deleterious effect in its colonies elsewhere in the world. Boundaries were drawn between people where they hadn't previously existed, and over time, the human landscape in Myanmar began to change," he writes.
Book review: The Rebel of Rangoon shows Myanmar at a democratic crossroads
The military junta continued to stoke these ethnic ten­sions, playing up fears among the Buddhist majority over their dominant position; official tallies put Buddhists at about 90 per cent of the population, but in areas such as northern Rakhine State, they have become the minority.
In the 1980s, authorities began including ethnicity on national ID cards, in effect creating a caste system. They also began granting early release to Buddhist prisoners willing to move to remote corners of the country to "correct" demographic imbalances.
Christians were on the receiving end, too, with reports surfacing as recently as 2011 of forced conversions of Christian students, and of converts to Christianity being ostracised from their villages.
Wade strongly condemns the silence of individuals such as Suu Kyi. "Unless the country's most revered figure gave the crisis a true reading […] then she and her party were complicit in fuelling the mentality that gave rise to it," he writes.
Miss Burma tells the troubled history of a little-known country from a new perspective
Other former dissidents, including Ko Ko Gyi, who spent 17 years behind bars for opposing the junta, have even suggested working with the army to resolve the issue, saying that the Rohingya are "absolutely not an ethnic race of Burma".
While tensions have diminished in the past year or so, thousands of Rohingya have been driven into camps, living in cramped huts and tarpaulin shelters managed by international aid agencies. Many have tried to flee the country, paying people smugglers to get them to Thailand or Malaysia.
Myanmar's Enemy Within is a depress­ing read, especially as events in the country appear more likely to worsen than improve. However, for anyone wanting to understand the situation in Myanmar, and how international and domestic optimism for the new era got ground down so quickly, this will be an important addition to the bookshelf.