Macbeth
by Jo Nesbo
Hogarth
3/5 stars
Jo Nesbo, the king of Nordic crime, has reworked one of Shakespeare's darkest tragedies for his latest novel, Macbeth. The Norwegian writer's books have sold more than 36 million copies, thanks, in no small part, to the popularity of the 11 bestselling thrillers starring alcoholic detective Harry Hole (featured in the disappointing 2017 Hollywood treatment of the story, The Snowman, starring Michael Fassbender), who battles his demons along with serial killers, disobeys his superiors' orders and dispenses his own form of justice when it suits him.
Harry Hole is back: Scandi noir bestseller Jo Nesbo brings the detective out of retirement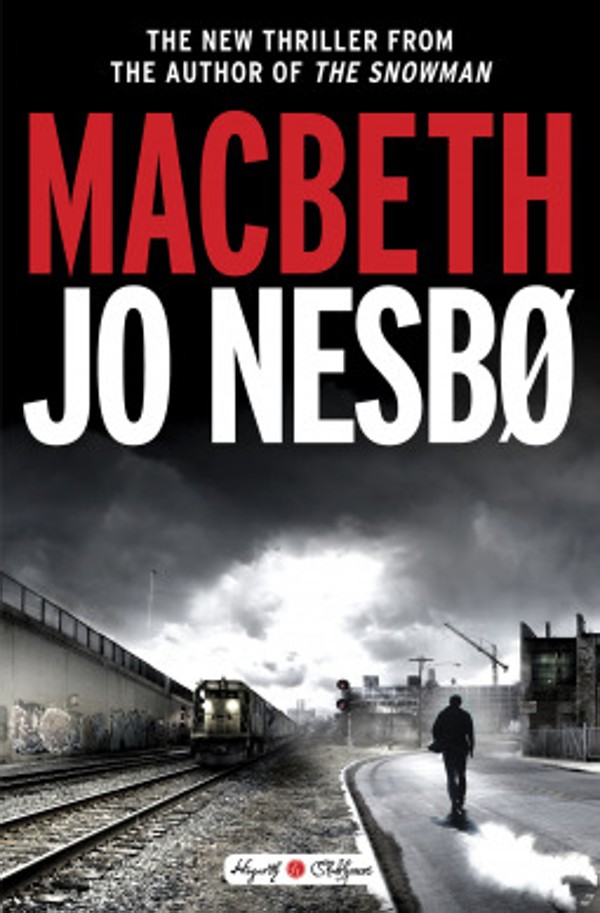 So Nesbo is perhaps well placed to reimagine the story of another troubled man. "A main character who has the moral code and the corrupted mind, the personal strength and the emotional weakness, the ambition and the doubts to go either way [...] Macbeth does not feel too far from home," he says on his website.
Nesbo describes his Macbeth as "a thriller about the struggle for power, set both in a gloomy, stormy crime noir-like setting and in a dark, paranoid human mind". Unfortunately, his new take disappoints, as his story – just like Macbeth's mind – unravels before the end.
Nesbo's book is part of publisher Random House's series of novels that "reimagine Shakespeare's plays for a 21st-century audience". The Hogarth Shakespeare project, which features leading novelists, was launched in October 2015 to mark the 400th anniversary, in 2016, of the Bard's death.
Book review: Margaret Atwood reimagines The Tempest, brilliantly
The writers were asked to turn the plays into novels that would be "true to the spirit" of the originals. Beyond that, they could take the books wherever they wanted.
Jeanette Winterson's novel of a reimagined The Winter's Tale, published as The Gap of Time, was the first to appear, in 2015, followed by Howard Jacobson's Shylock is My Name (The Merchant of Venice), Anne Tyler's Vinegar Girl (The Taming of the Shrew), Margaret Atwood's Hag-Seed (The Tempest), Tracy Chevalier's New Boy (Othello) and Edward St Aubyn's Dunbar (King Lear). Gone Girl author Gillian Flynn's Hamlet will appear in 2021.
Set in Scotland, Shakespeare's Macbeth was first performed in the early 1600s and focuses on the rise and fall of a soldier of that name. A respected and trusted general serving in the army of King Duncan, Macbeth sees his life – and mind – fall apart after he encounters three witches who tell him he will receive a prestigious honour and eventually ascend to the throne. When Duncan rewards Macbeth with a peerage for his efforts in battle, he begins to believe in the witches' prophecy. Later, spurred on by his ruthless, equally ambitious wife, he launches a murderous campaign to seize power that sees him become increasingly conflicted, guilt-ridden and paranoid.
Book review: Jo Nesbo hits the target at will in new novella Midnight Sun
Nesbo has stuck to what he does best and, perhaps inevitably, has transformed Macbeth into a policeman. The updated story, set in the early 1970s in an unidentified, misty Scottish town, opens with Macbeth – the widely admired head of the local Swat team – working under the command of idealistic Chief Commissioner Duncan.
He is close by when nine narcotics officers, led by Duff (Macbeth's childhood friend from an orphanage), are lying in wait at the local docks to bust the Norse Riders, a ruthless motorcycle gang of drug runners led by the feared Sweno. However, the gang appears to have outgunned Duff and his men.
Hecate – a rival drug supplier who tipped off the police – is watching the scene through a telescope from a nearby building, just as Duff's men start to question his plan:
"You said there'd only be four or five," said Seyton, who had joined him at the window.
"Worried, Seyton?"
"No, but you should be, Duff. You've got nine men in this room and I'm the only one with experience of a stake-out."
"Why didn't you bring in the Swat team?"
… Macbeth yawned as he lay on his back. He listened to the rain drumming down.
A white-haired man lifted up the tarpaulin and crept inside. Sat shivering and cursing in the darkness …
"So what do we do?"
"We watch and wait. Duff might be able to pull this off on his own. In which case, we don't go in."
'Is this a dagger which I see before me': Five Asian adaptations of Shakespeare's Macbeth that will haunt and beguile you
Nesbo's talent for creating edge-of-the seat action, snappy dialogue and assured pacing – confidently switching the storyline from characters' viewpoints – are all on show in the book's opening chapters, which set the scene for the bloodbath to come.
Early on, we see the lethal, no-nonsense side to Macbeth – a former addict himself – when the Swat team is called to a hostage situation at a casino. Losing gambler Ernest Collum is using a croupier named Jack as a human shield and threatening to shoot unless he gets his money back.
Macbeth meets the casino's owner, Lady – later his lover – as he confronts the unbalanced Collum:
"The reality here, inspector, is that I have a gun and I see better than ever and if you don't give me the money I'll shoot Jack here, then you as you try to draw a gun, and then Lady …"
The hammer rose higher …
"Double or quits," Macbeth said. "You and I have a round of blackjack. If you win you get all the money you lost, times two. If I win I get your gun."
Both players are dealt two cards before Macbeth asks for a third.
"I'm pretty happy with my hand," Macbeth said. Smiling at Collum. Then he threw the card to the right where the table was part in shadow and Collum automatically leaned across a fraction to see the card better.
The rest happened so fast … a flash of a hand in motion, a flash of steel as it flew across the table, a flash of Collum's one eye staring wide open in aggrieved protest, light glistening in a cascade of blood streaming out both sides of the blade that sliced his carotid artery.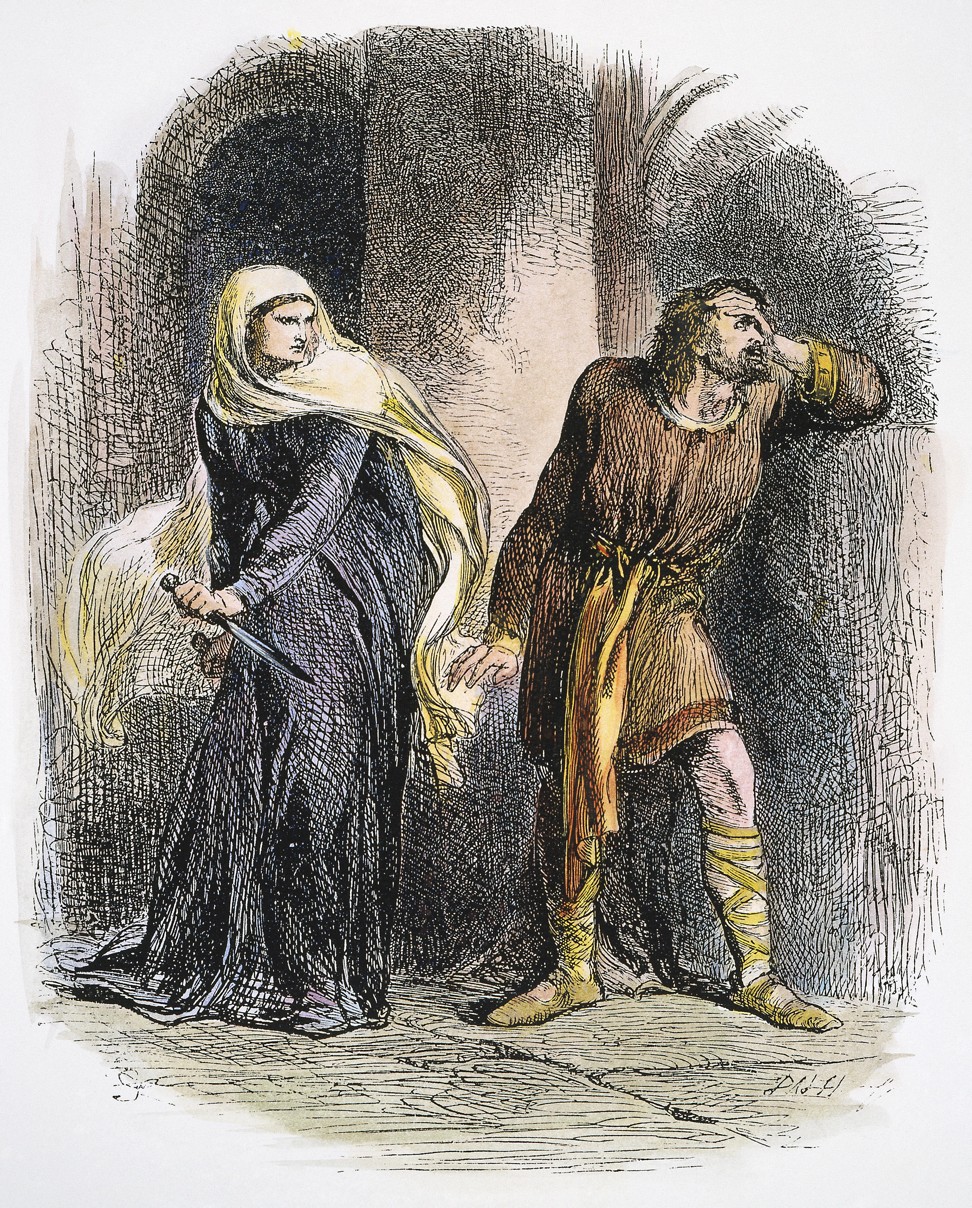 Things turn bad for Macbeth, and Nesbo's novel, soon after he meets three women working for Hecate – two Chinese drug makers and a frighteningly statuesque enforcer – who predict that he will be promoted to head the force's organised crime department and, later, will become chief of police.
Just as the women predict, Macbeth is promoted by Duncan, which causes Lady to begin pressuring him to kill his boss and replace him.
All the usual, successful elements of Nesbo's storytelling are sprinkled throughout the remaining chapters. Some sections – particularly those involving the driven Duff – are even riveting. Yet that is not enough to save the book.
Book review: Cockroaches, by Jo Nesbo
From the moment Macbeth's downfall begins, the story never really rings true: his blind devotion to Lady's demands; his conflicted transformation – even while addicted to drugs again – into someone who could turn against his colleagues and everything he worked for; his haunted visions; and, particularly, the clunky final showdown between good and evil. It all feels forced and unbelievable.
It's as if Nesbo, despite his inspired, modern-day setting and initially credible synopsis, found himself hamstrung by having to incorporate so many elements from Shakespeare's play. And he, Macbeth and his novel all lost the plot.