A Death in Peking
Graeme Sheppard
Earnshaw Books
At the last count, book titles attempting to unravel the mystery behind a spate of unsolved murders committed in London's East End in 1888 numbered in the billions. That's not true, of course (search for Jack the Ripper books on Amazon.com and the counting algorithm gives up at "over 1,000 results"). But when it comes to what police call "cold cases", especially those perpetrated long ago, facts are notoriously tough to pin down.
Graeme Sheppard's A Death in Peking is a non-fiction whodunnit in which the author strives to get to the bottom of the brutal, real-life murder of 19-year-old Briton Pamela Werner, who was killed in the Chinese capital in the winter of 1937.
Immature-for-her-age, "always alone" Pamela lived with her adoptive septuagenarian father, retired former British consul and sinologist E.T.C. Werner, just outside the city's Foreign Legation Quarter. On the evening of January 7, she left the legation's French skating rink on her bicycle.
The next morning, her frozen body was discovered in a ditch beside a watchtower in the ancient city wall. Pamela's face had been mutilated beyond recognition. Although her expensive watch remained on her wrist, her heart had been torn from her chest.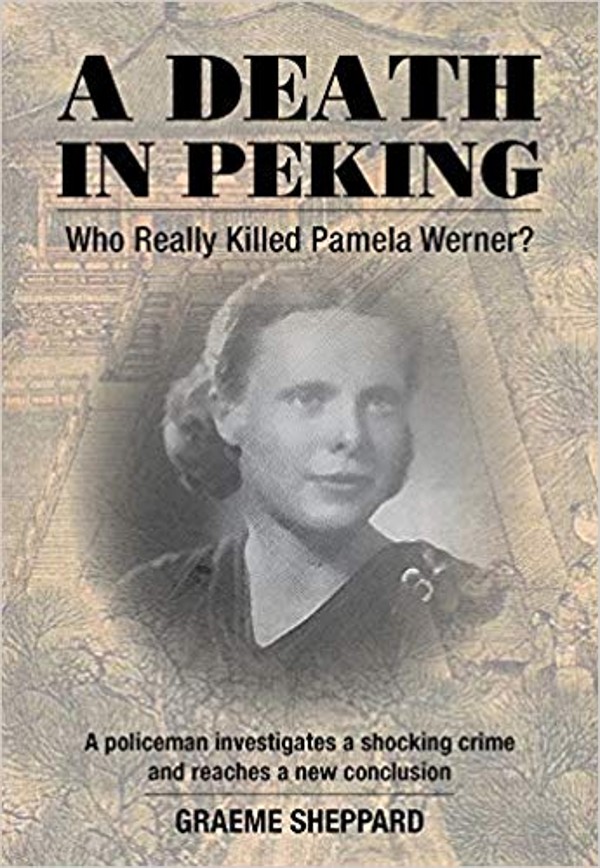 Over time, with the murderer still at large, such hearsay became ever more scandalous: Pamela had been a victim of a secretive sex cult headed up by an American dentist ("a clique of sexualists", Pamela's father called them); she had been murdered in retaliation for the killing of a Japanese soldier by British soldiers in a drunken brawl; fingers pointed at her former headmaster at Tientsin Grammar School (where she was a boarder), who left China soon after her slaying for unspecified "health reasons".
Had Pamela been mistaken for Helen Foster Snow, wife of American journalist and communist sympathiser Edgar Snow, who lived nearby? Then there was the occasional wannabe suitor; and a Chinese classmate whose nose Pamela's father had broken with his cane for showing interest in her. And what of E.T.C. Werner him­self, who was known for his hair-trigger temper?
The timing of the murder, at a tumultuous juncture in Chinese history, proved to be the enemy of the resulting investigation. Despite Chinese and British detectives being assigned to the case, and the identification of a number of suspects, no one was ever charged. Soon, China was engulfed in full-fledged war with Japan. In Peking, survival of the living took precedence over justice for the dead.
And so, Pamela Werner was forgotten.
To put Sheppard's examination of the murder into context, one must refer to another book: Paul French's bestseller Midnight in Peking , which brought Pamela's killing to the attention of the world in 2011. Midnight can perhaps best be described as "narrative non-fiction", basically factual content told with a novelistic approach, or "faction". French's bounce-along text bursts with descriptive detail, bringing old Peking to giddying life.
Then based in Shanghai, French made a beeline for old Peking's disreputable side in Midnight, notably the vice-friendly alleyways, or hutong, around the legation. The Badlands, as he called the area, was a Stygian snarl of brothels, tawdry bars and tumbledown opium dens frequented by White Russian pimps and prostitutes, warlords down on their luck, ragtag mercenaries and assorted Chinese and Western ne'er-do-wells of dubious pasts and morality.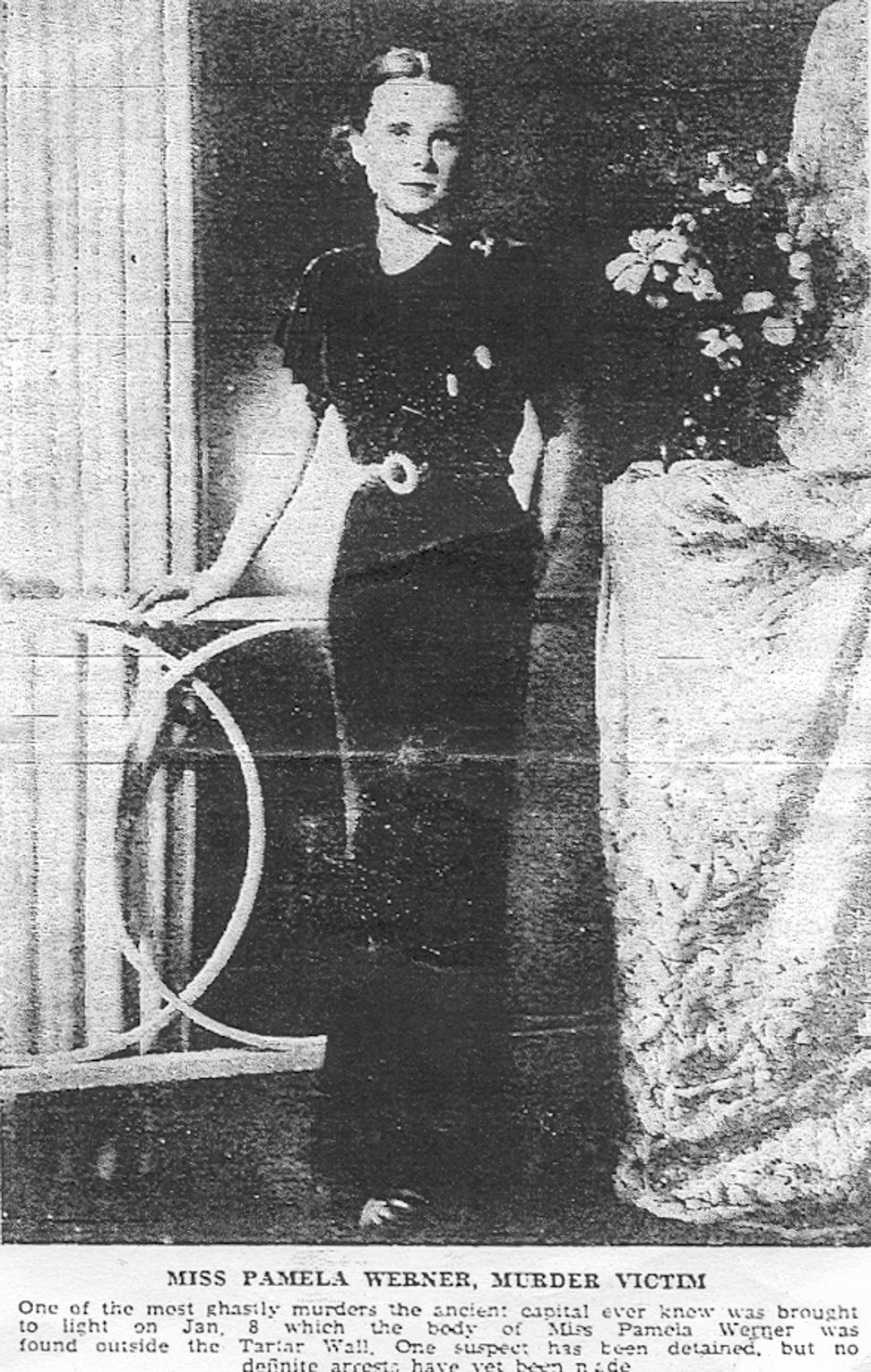 An intriguing yet unsolved murder; of a young woman; by barbaric means, with a possible sexual motive; in an exotic location; patronised by an international cast of disso­lute chancers and low-lives … French was onto a literary winner. In a 2006 interview with the South China Morning Post, when the writer was investigating Pamela's murder, he said of his planned book, "This one could be my Da Vinci Code."
Adding spice to the mix, when Midnight hit shelves, publisher Penguin's canny marketers boldly claimed that French had solved the mystery. On the other side of the world, however, a retired British police officer, with 30 years of service – and commendations for crime detection – thought otherwise.
[Graeme Sheppard] metho­dic­ally shines his flashlight on the diverse company of characters whose lives intersected with that of Pamela, teasingly dissecting their often bizarre backstories, flaws and idiosyncrasies, and possible motivations for violence
Sheppard was now on the case. Believing Midnight's conclusions to be flawed, and with his curiosity aroused, the ex-copper set about employing skills honed on the force. Like investigators in 1937, Sheppard had no access to tech-based procedures considered standard today: CCTV footage; DNA; phone, credit-card and internet-use tracking. Slow, laborious, old-fashioned evidence gathering would be required.
And so, for three years, Sheppard trawled national archives and other historical sources, from China and Britain to the United States, Australia, Italy, Canada and beyond, uncovering what he calls "primary source material previously unexamined".
The result is A Death in Peking, a disciplined, dispassion­ate analysis of the murder that unapologetically avoids much of the salacity that made Midnight such a rip-roaring yarn (making the New York Times bestseller list, being adapted by BBC Radio 4, and possibly soon to become a television miniseries).
While the London-born writer down­plays the expat debauchery that so entranced French, he metho­dic­ally shines his flashlight on the diverse company of characters whose lives intersected with that of Pamela, teasingly dissecting their often bizarre backstories, flaws and idiosyncrasies, and possible motivations for violence.
Perhaps the main difference between Midnight and A Death is that in the former, E.T.C. Werner is portrayed as a dogged crusader for justice and truth who refuses to shuffle away quietly when there is no progress in Pamela's case. Sheppard argues that French's examination principally stems from Werner's fevered hypotheses, but that Pamela's father was likely delusional.
Sheppard's digging uncovered multiple accounts describing the old-timer as having a "a morbidly suspicious temperament" while variously also being "invariably right", "manically quarrelsome" and "completely mad". He dismisses Werner as an utterly unreliable witness.
In Midnight, the chief investigators in the case – Colonel Han Shih-ching of the Peking Bureau of Public Safety and Detective Chief Inspector Richard Dennis, seconded from the British Concession in Tientsin (now Tianjin) – are central characters, at least in the early stages of the tale. Sheppard largely sidesteps their involvement, preferring to take full responsibility as the investigator now in charge.
Ultimately, however, the author reveals that – though nobody was publicly identified at the time – Dennis did have a prime suspect. And, respectfully saluting his long-dead partner against crime, Sheppard believes the same person to be guilty.
So, with the available evidence, Sheppard cautiously ventures that he may have collared, eight decades after the fact, the culprit in Pamela's murder. Without Penguin's clout and audacity behind him, however, he appears circumspect in his claim, the cover of A Death simply stating, "A policeman investigates a shocking crime and reaches a new conclusion."
And that, perhaps, is an error of judgement. After all, in the true-crime genre, solving a cold case is a proven means of boosting sales – one that has worked for billions of Ripper books since … well, probably since 1888.