Profile
Get more with myNEWS
A personalised news feed of stories that matter to you
Learn more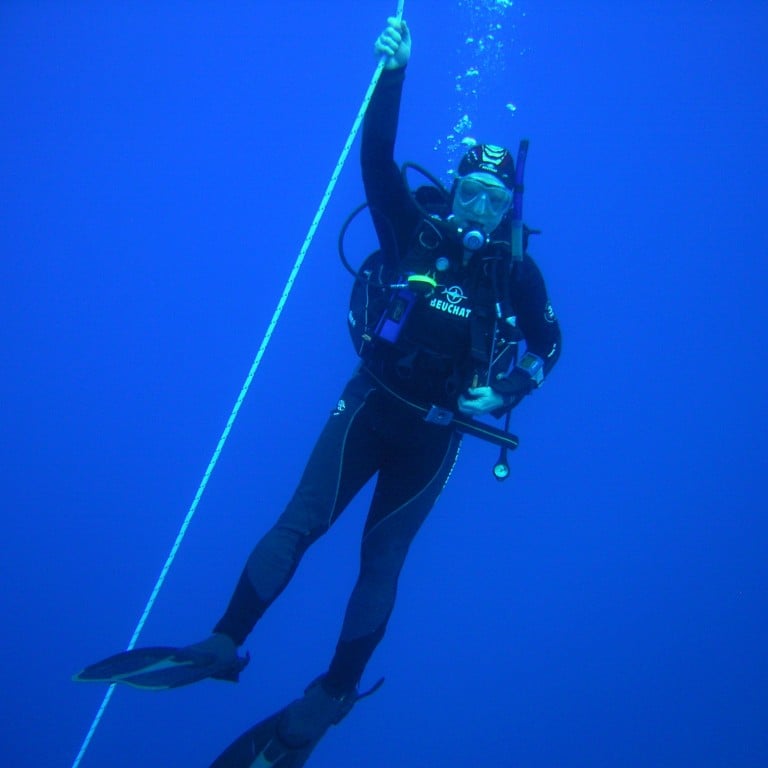 Profile

|
From tracing the Titanic's Chinese sailors to diving the Great Wall, how Steven Schwankert ended up making documentaries in China
Steven Schwankert was a teen when he decided to spend his life in China. A diver, he opened a dive school in Beijing and went wreck diving in a Mongolian lake
His uncovering of China's secret salvage of a 1930s British submarine led to a documentary, and that in turn to one about Chinese sailors on the Titanic
I was born in New Jersey in 1971 and grew up in Holmdel, a fairly small, undeveloped town, but it's close to the ocean and that had a big influence on me. When I was very young, I liked the water, but I didn't like getting my hair wet. My grandparents bought me a diving mask and once I could see underwater, I didn't care what happened to my hair.
My father was a lawyer and my mother a stay-at-home mum. I was a good, well-behaved kid because I was afraid of being punished. When I was four, The Undersea World of Jacques Cousteau was on TV on Sundays, and I watched it every week.
I knew from an early age that's what I wanted to do – to be under the water and finding things. I took five years of French classes at school because I thought if I went on the Calypso, Cousteau's ship, I'd have to speak French.
I looked forward to being 10, when I would be old enough to scuba dive. And I got certified when I was 13.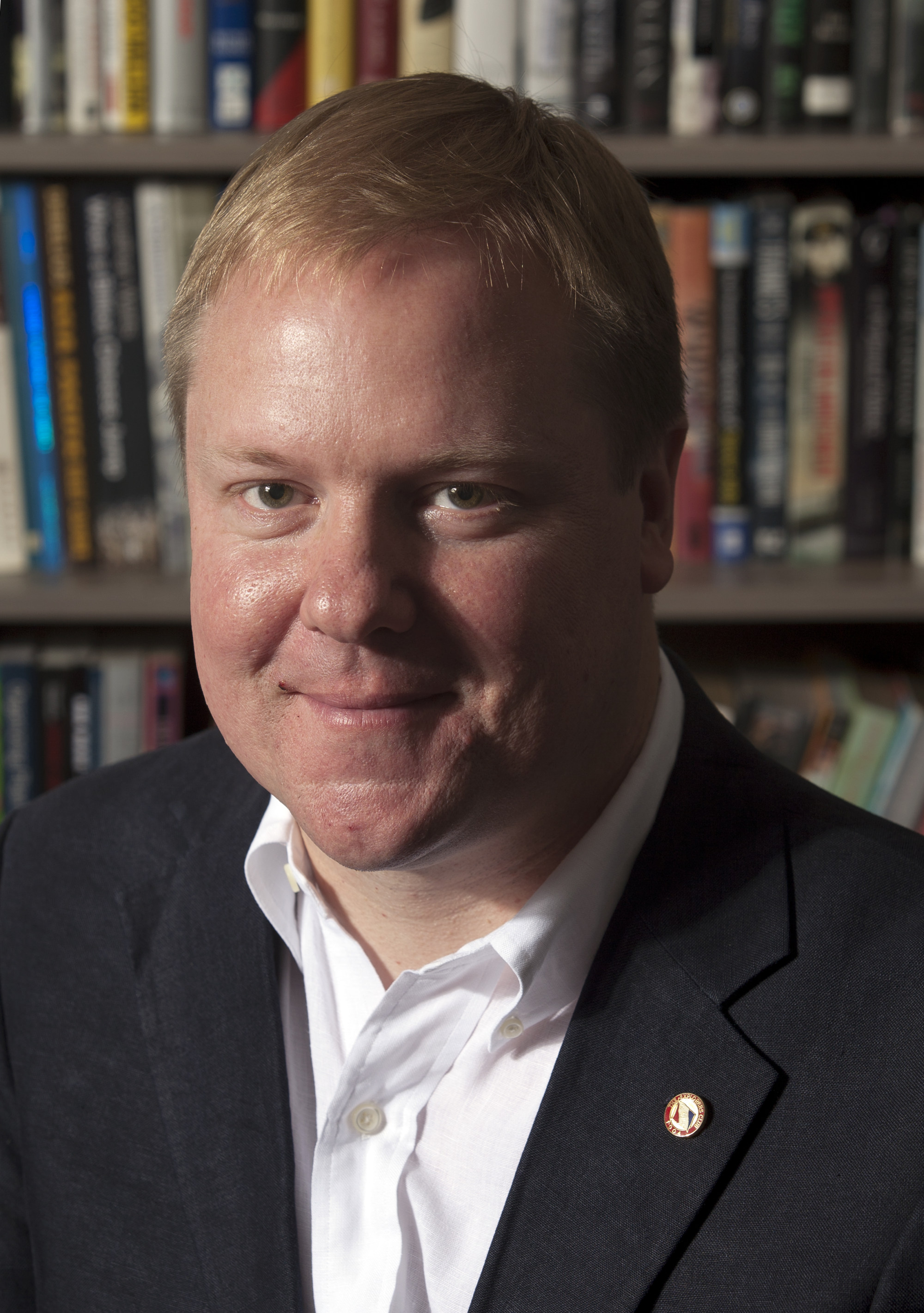 Way out East
My parents split up when I was 13 and my mother began working as a domestic violence counsellor. She did that for the next 25 years or so and would have considered that her life's work.
In the spring of 1985, my mother and I joined an 18-day tour group to China. We went to Beijing, Shanghai, Xian and ended up in Hong Kong. At the end of that trip, I thought, if I went to China, I'd never run out of things to write about and I decided I wanted to go to China and be a journalist.
I did my undergraduate degree in Chinese at the University of Massachusetts at Amherst and then spent a year in Hunan province teaching English. I got a master's in journalism from the University of Colorado, in Boulder, and then spent a year taking trips to China and writing freelance culture stories for regional magazines like the Far Eastern Economic Review.
Back in the United States, after a lot of faxes back and forth, I was hired as the managing editor of the expat magazine Beijing Scene.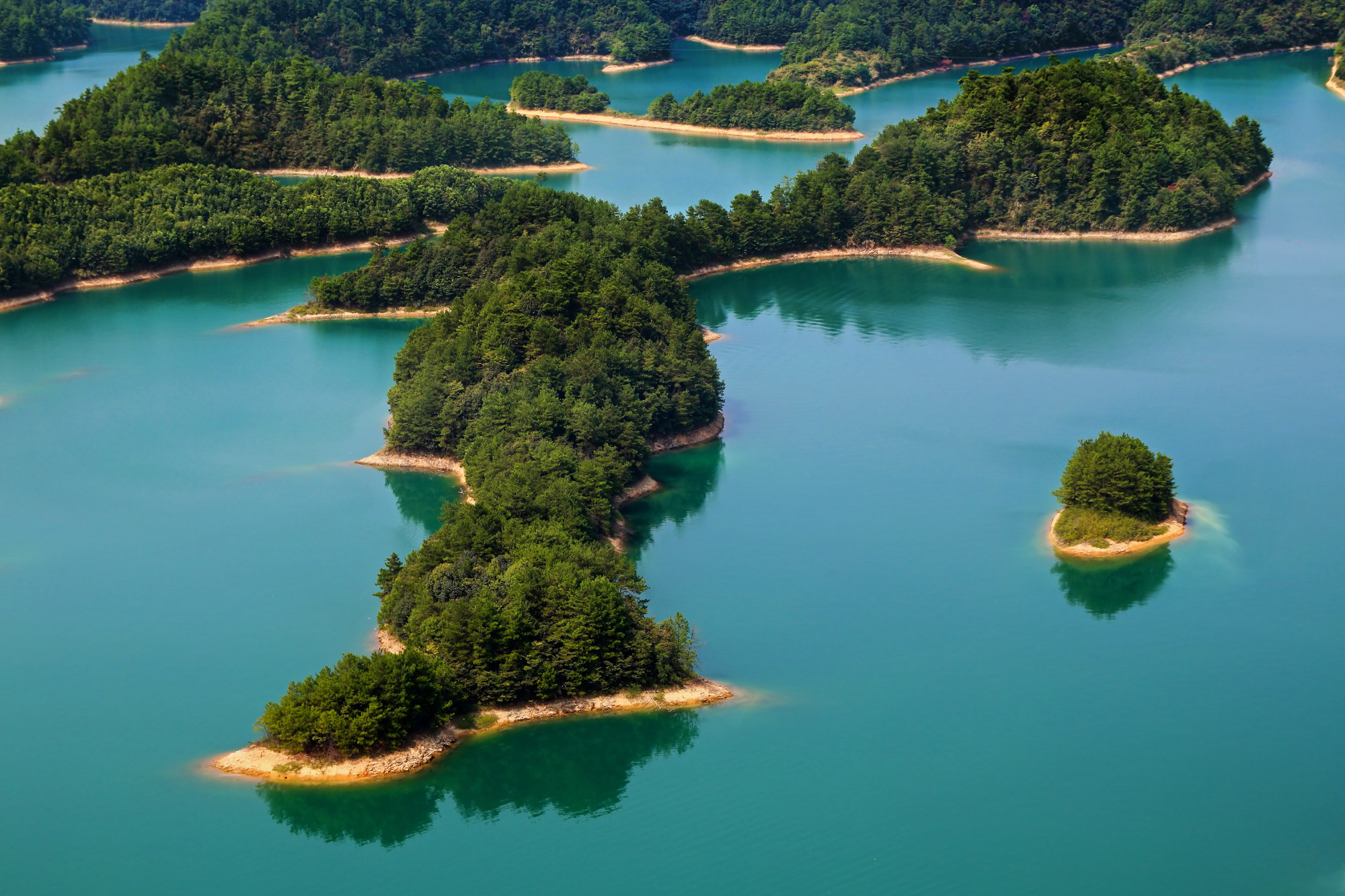 Water world
I arrived in Beijing in 1996. There was so much going on, every day was an adventure and my eyes were tired from being wide open all the time. There was all kinds of music and people making movies and social change. On my third night there I went to see the rock musician Cui Jian, it was unbelievable.
Foreigners who were going to China at the time were going for the long haul. For 10 years I was writing mostly about technology.
In 2002, I became a scuba instructor and started offering classes, and it took on a life of its own. I set up SinoScuba and ran some of the first Padi classes ever offered in Beijing and the first ice-diver course in China.
I first dived the underwater Great Wall in 2008. I wasn't the first person, but we pioneered it as a destination. About a three-hour drive north of Beijing, there is 300 or 400 metres' worth of Great Wall underneath a reservoir. In the section we dived there are a couple of guard towers you can swim through and an archway. It can get very dark and it does get very deep, so the diving is a little creepy.
In 2003, we were the first foreigners to dive at the sunken city in Thousand Island Lake, in Zhejiang province, a Ming dynasty town that was flooded when the whole valley became part of a hydropower project (in 1959).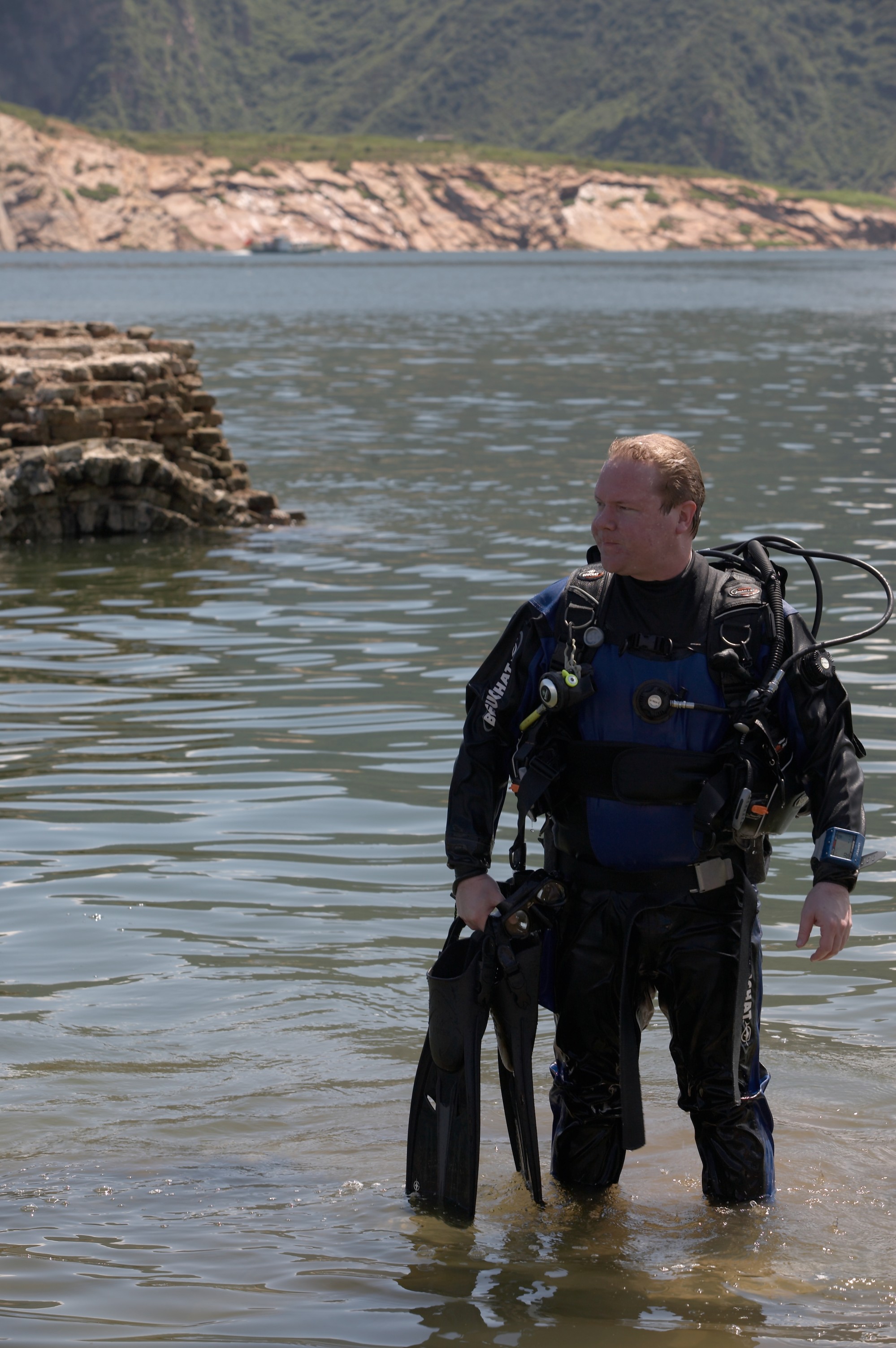 Double discovery
We needed more places to dive, so I spent a lot of time looking at maps trying to find places we could get to easily. Then on one map I saw a big blue dot in northern Mongolia, close to the Russian border and wondered if anyone dived in
Lake Khövsgöl
. Getting the team and all the equipment there was a big logistical problem. Would DHL deliver gear there?
When we eventually got there with all our diving gear, in 2007, people said there was a shipwreck in the area. We had a poke around and found two Russian boats, about 100 years old. We could see the fire damage and that they had burned together. Because the lake was so cold and frozen for five months of the year, the condition of the wreck was really good.
When you find a wreck there's a torrent of questions you need to answer. You spend your whole life dreaming that you are going to find a shipwreck and then suddenly you are there, in Mongolia of all places.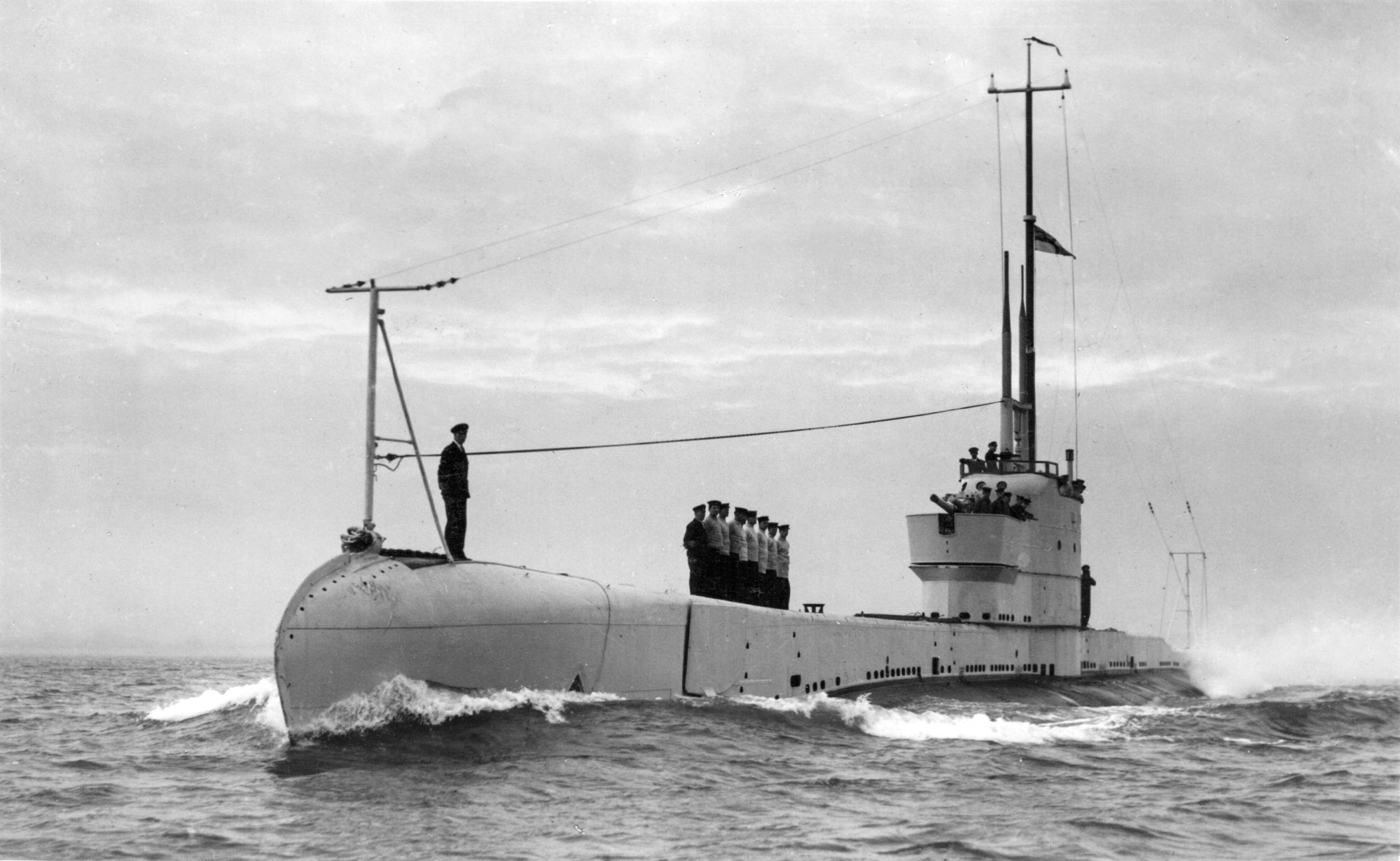 Poseidon adventure
I was sitting around at night looking at maps and googling places I could dive when I came across a submarine sunk off the Shantou coast (in Guangdong province). As I started to look more into the history of (the submarine) HMS Poseidon, I realised it was historically significant.
I had been wanting to find something to write a book about for a while and I thought, "This is it, this is the story."
It turned out to be a better story than I'd thought
because of a completely unexpected discovery I made at Hong Kong Central Library – that the submarine had been salvaged by the Chinese Navy in 1972 and at that point even the British government didn't know about it.
I started working on the book and approached Arthur Jones in Shanghai, who I knew through friends had started making documentaries, and suggested we work on a documentary together. The book – Poseidon: China's Secret Salvage of Britain's Lost Submarine – and documentary both came out in 2013, but their focus is a little different.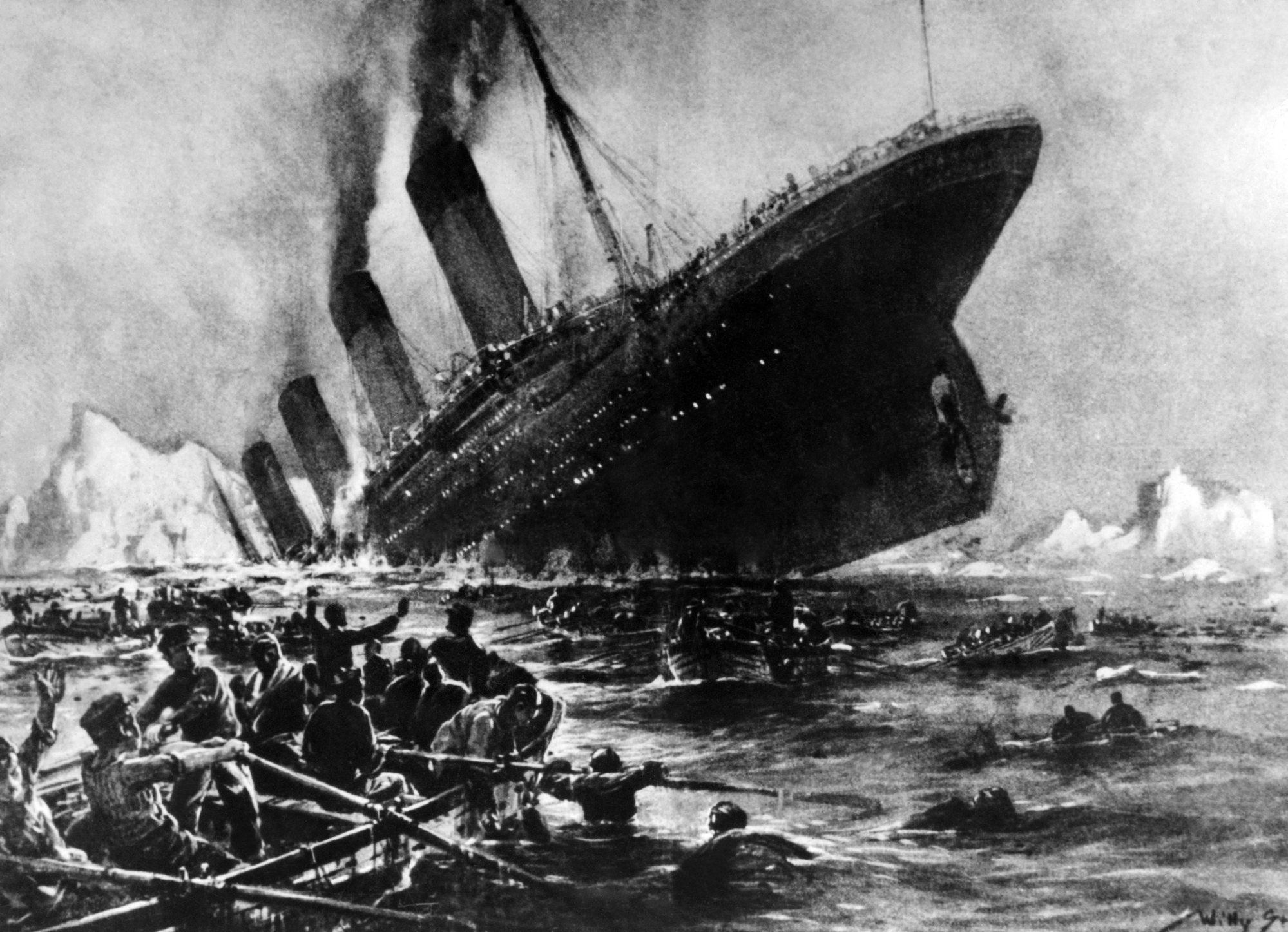 Titanic effort
Arthur and I had so much fun working on Poseidon, we decided to do another and started working on a Shanghai shipwreck story. In the course of putting the story together, I suggested we compare it to the Titanic and came across a thread about Chinese sailors on the Titanic. I realised it was a better story and thought, "If we don't do it now, we'll kick ourselves."
We had the shortest of threads when we started, just a list of Romanised names of these men. They were all listed as being from Hong Kong, but we suspected that wasn't entirely the case. One thing we learned from Poseidon was that it's easier to find someone who's looking for you, too, so went onto online forums for Titanic enthusiasts and relatives of survivors.
We found someone who was trying to get more information about someone he said was his father. With research, you grab onto a thread and pull it until it gets longer or just breaks.
The documentary The Six came out last year
, the simplified Chinese edition [of our book] was published this April and the English edition will be out next year.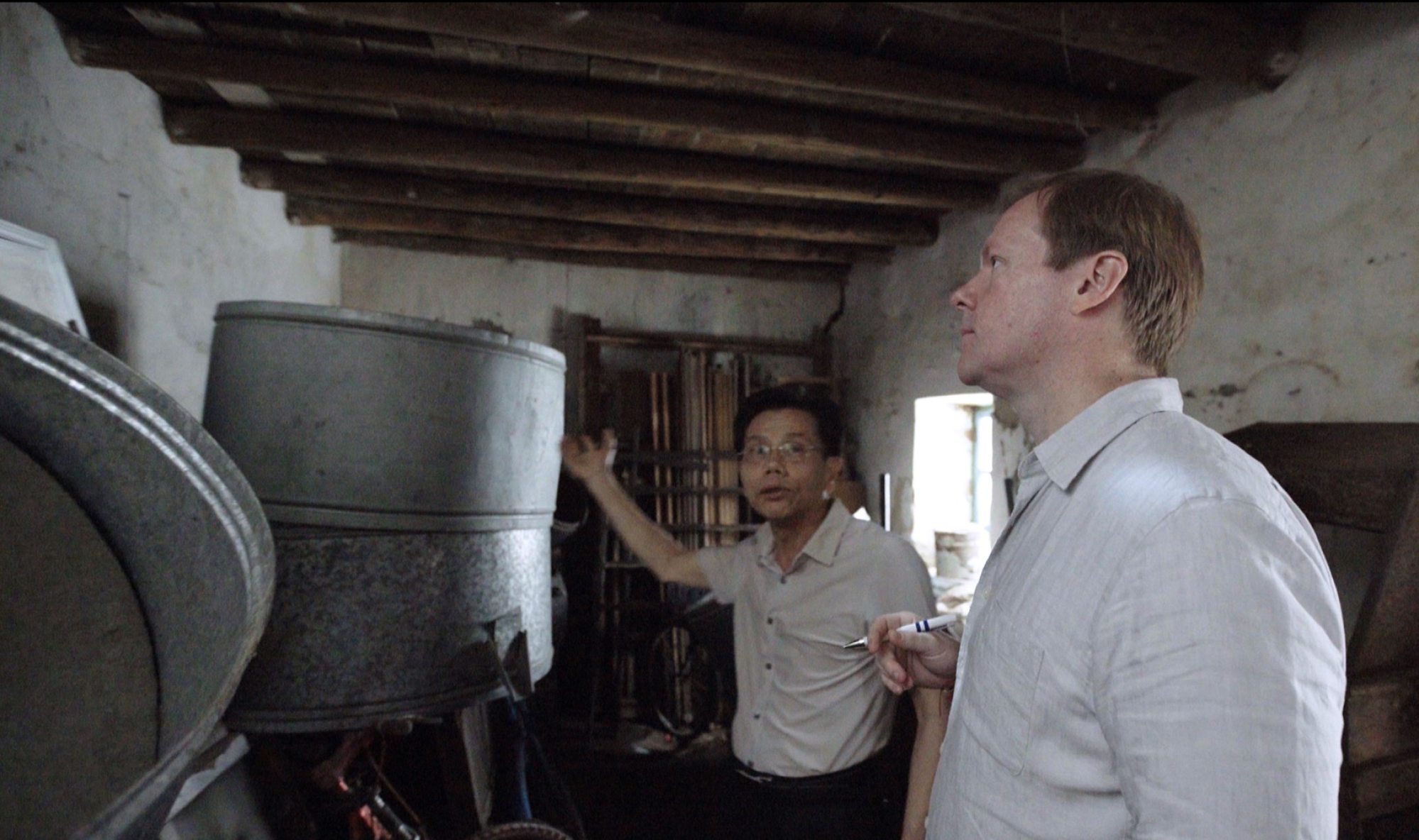 Self-imposed exile
History should be written in pencil because things are remembered or recorded incorrectly and, in many cases, we now have more opportunity to apply science and facts and historical records to say what actually happened. I don't lie in bed at night wondering about the origins of the universe, I wonder about shipwrecks both lost and found.
An expedition is a logistical problem to solve. Now that we are getting back to almost normal, it's time to get back out there and start discovering again. For the past 11 months I've been in New Jersey. It's an exile, not a move. In my partnership with Arthur, I'm the "rest of the world guy" now and because I live less than an hour from New York it gives us opportunities we wouldn't have if we were both in China.
I'm hoping it will be possible to go back to China soon, but I think we all learned in the last couple of years that making plans and tempting fate in that way is a dangerous thing.