Baselworld, the world's biggest watch fair, closed on Tuesday but many of the whizz-bang new timepieces had already made their debut before the show, via social media. Alas, I'm still playing catch-up with the first watch fair of the year, the Salon International de la Haute Horlogerie Genève, as well as the in-between period known as "pre-Basel", during which brands tease watch writers with what's coming. This week, we'll look at some of the in-betweeners, specifically dive watches.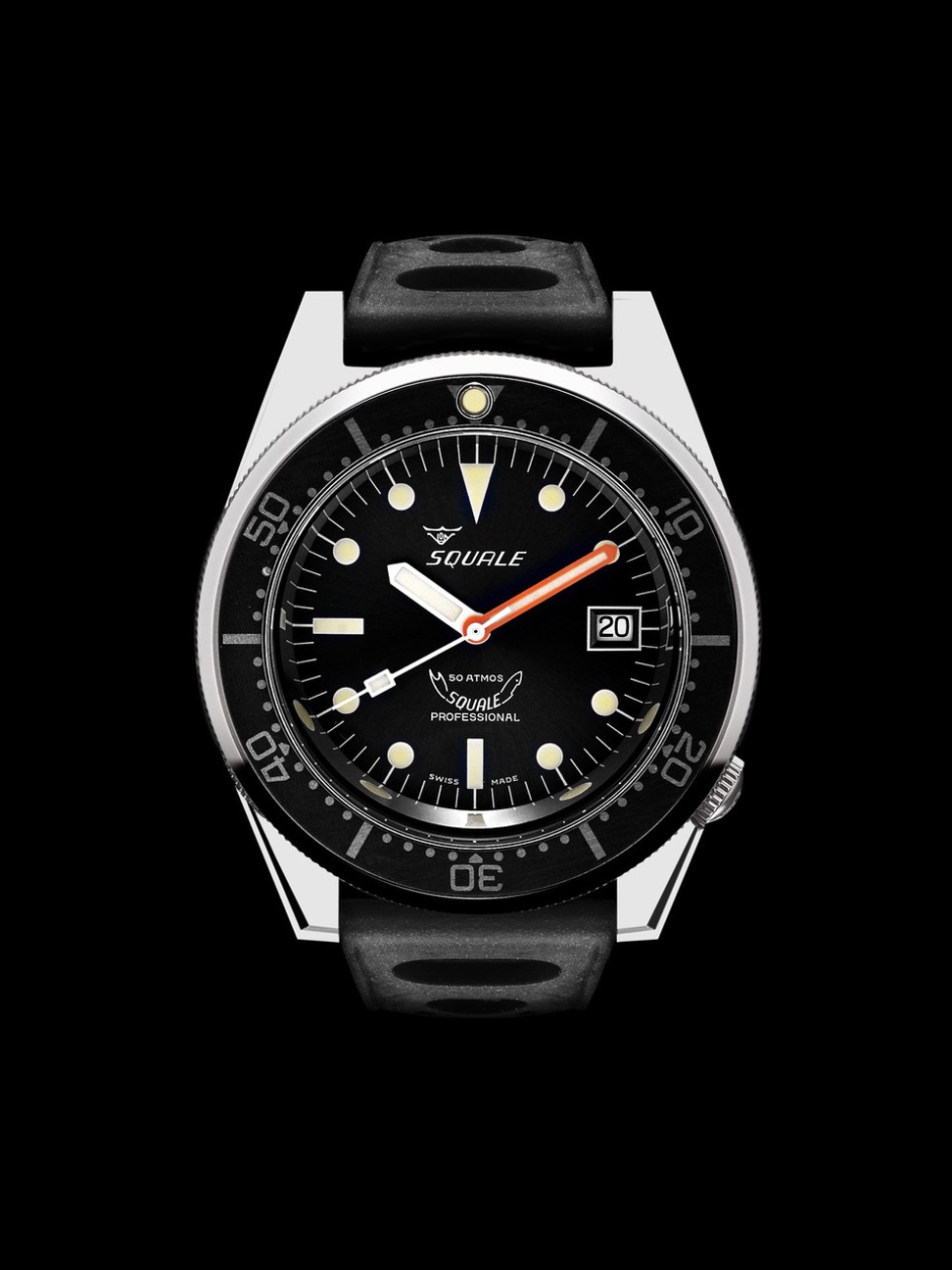 We start with Squale, the Italian-owned Swiss dive watch specialist that is something of an internet phenomenon. Up until a few years ago, the only people who knew about Squale were professional divers and hipster Japanese watch aficionados who are always ahead of the trends. Recently, Squale has taken off, with YouTube vloggers zeroing in on the brand, hailing it as being a hidden gem that combines heritage, build quality, legitimacy as a tool watch and affordability. Demand has now outstripped supply for even an entry-level Squale and you could be left waiting a while for delivery.
Dive watches are becoming increasingly sophisticated and elegant
The Squale 1521 50 ATM Professional isn't exactly new but recent tweaksare likely to lead to a frenzy from fanboys. Among the impressive dive features are 500 metres of water resistance, luminescent markings, a rubber strap, an orange minute hand and a unidirectional bezel (Squale is famed for its case construction, so the action and noise the bezel makes as it clicks around is divine). The 42mm steel casecan take a hefty knock or two, making this an ideal everyday watch even if you never set foot in deep water. Inside the 1521 is a fairly average ETA 2824-2, which has about 40 hours of power reserve. The 1521 50 ATM Professional is priced at US$899.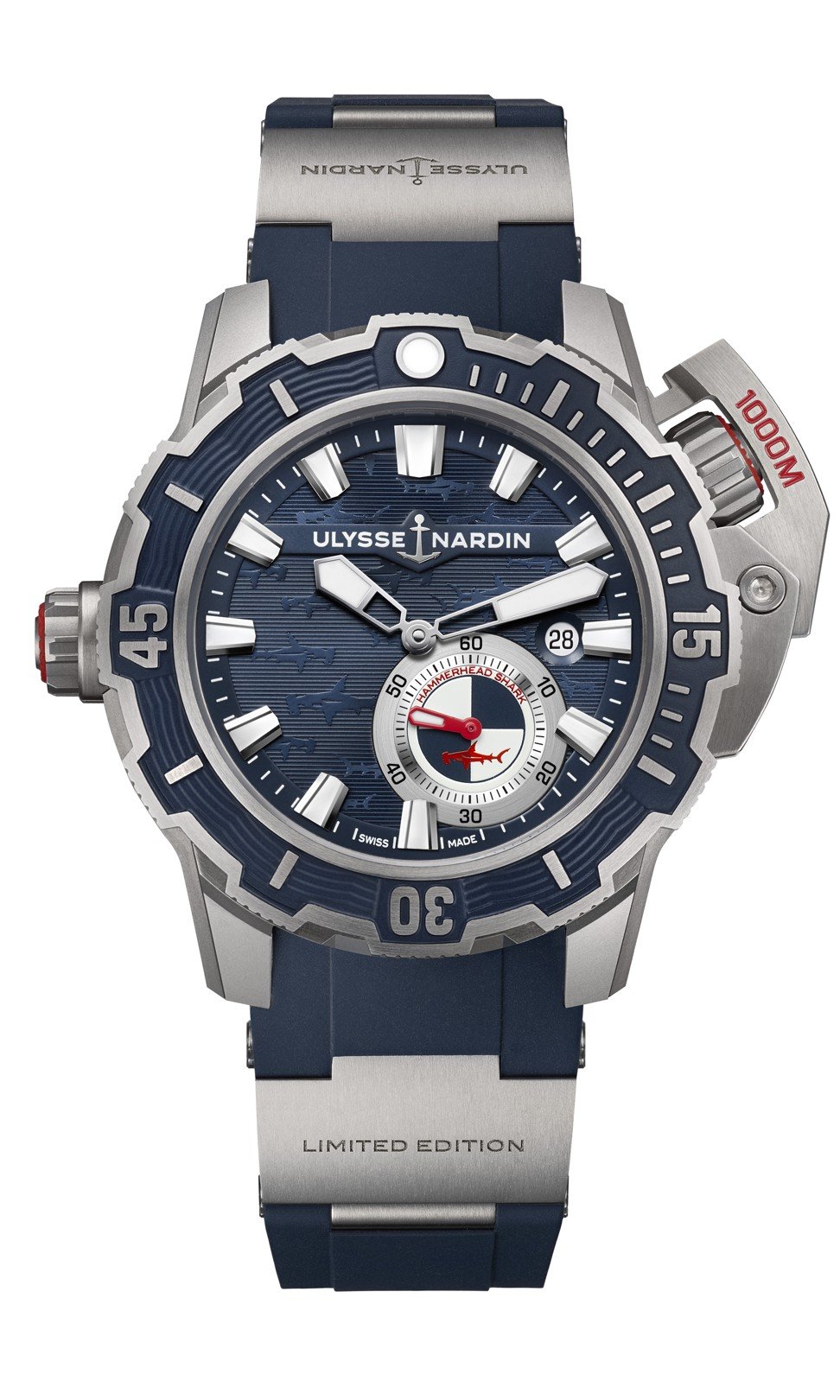 When Ulysse Nardin watches go for a swim, by Jove, they take a running bomb into the water. The Diver Deep Dive – yes, it's really called that – is a serious watch with a whopping 1,000 metres of water resistance, which is made possible by a case that features a heavy-duty crown guard on the right and a pressure-release valve on the left. With a 46mm titanium case, it's perhaps too large for everyday use but if you're into diving this could be a winner as the design features are just lovely, with a blue hammerhead shark pattern on the dial.
Three rocking new watches for 2017 - divers to die for
Inside is a UN-320 movement driving 48 hours of power and the watch has an extendable strap that can be worn over a wetsuit. Limited to 300 pieces, the price for the Diver Deep Dive has not been released yet but expect it to be fairly high given the abundant features.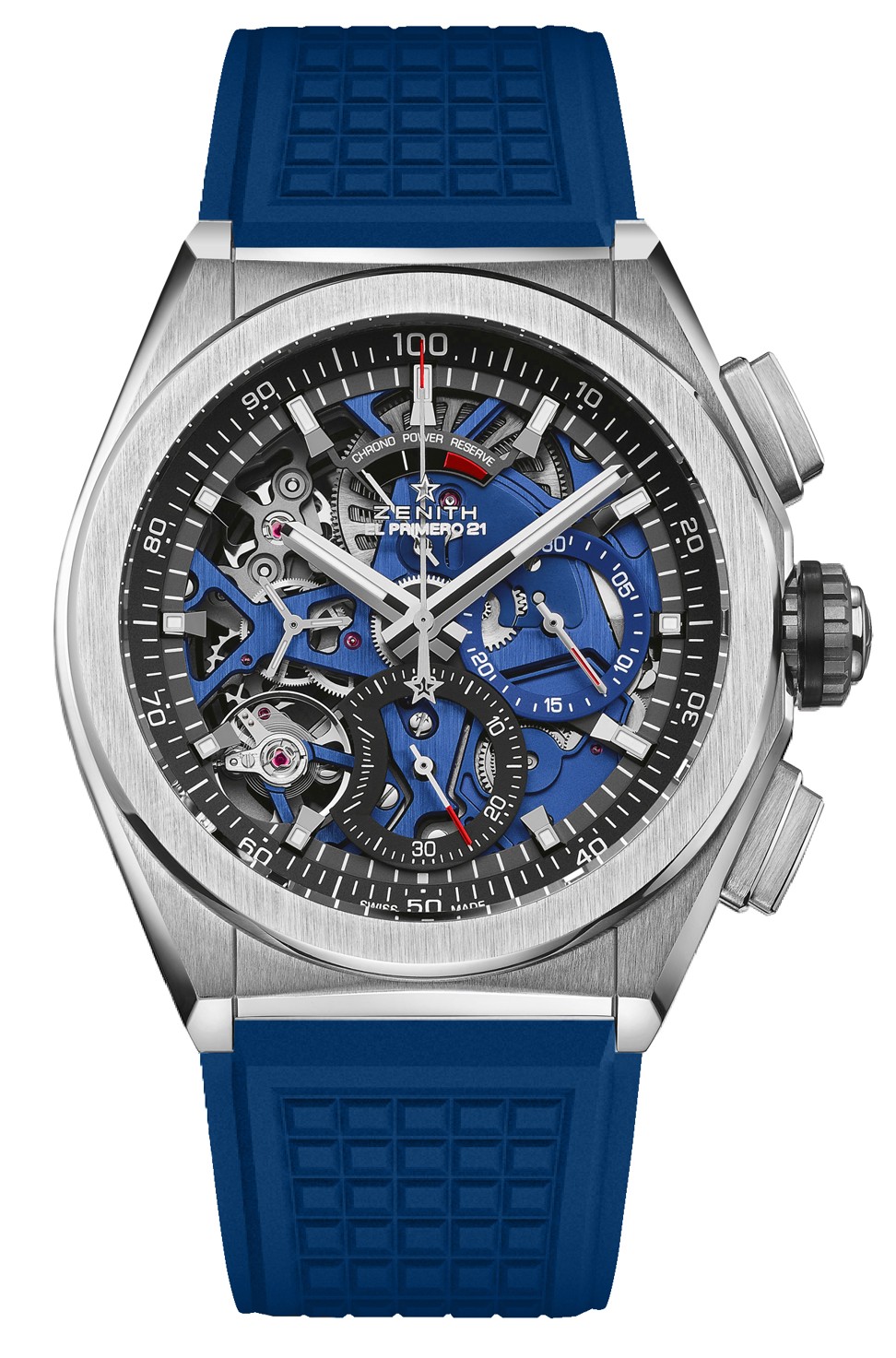 Finally, we have the Zenith Defy El Primero 21 Blue. OK, it's not a dive watch per se, well, not job specific like the previous two, but Zenith does tout its dive capabilities, 100 metres of water resistance and rubber strap, although it would be a brave man who takes this for a dip. I mostly wanted to talk about this watch because of its good looks, with the open dial, colour scheme and brushed titanium all working in harmony. A handsome watch it is but it's also got that El Primero move­ment inside – in this case, the 9004 – so it's a winner in my book. The case is sized at 44mm and the watch has a chronograph feature. Prices for the Zenith Defy El Primero 21 Blue will be released soon.