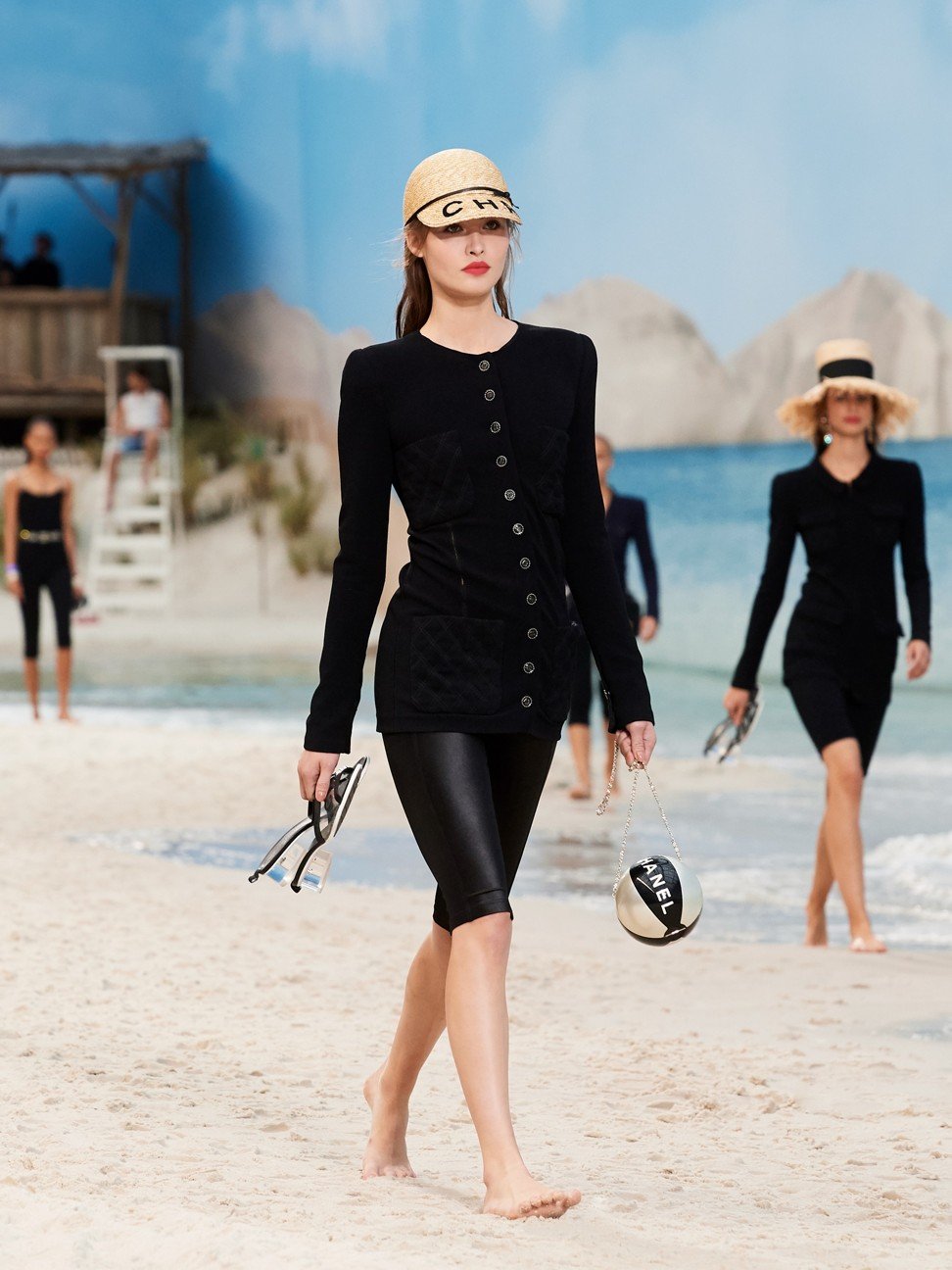 I love the new inspiration that a change in season brings, whether it's in the shops or, as I've recently resolved, in my wardrobe. I'm all for trying spring/summer 2019's head-to-toe beige trend. A new approach to suiting sounds like a good idea. Feathers? Can't wait! I'm even game for attempting to pull off yellow. But bike shorts? Seriously?
If you ask influential designers, Instagramers and celebrities, you'll receive a resounding yes. In 2018, we saw cycling inspiration spinning around Saint Laurent, Off-White, Dion Lee and Dolce & Gabbana, as well as haute sportswear brands such as Kanye West's Yeezy. Cycling shorts are still here for spring/summer 2019, interpreted by a long list of brands, including Fendi (right), Chanel, Maryam Nassir Zadeh and Roberto Cavalli; and my favourite example, by Area, in a retro fuchsia, pink-and-white print with a matching long cape. You'd have no problem finding them on the high street, either.
Still, I have yet to see a woman wearing bike shorts as street fashion. It may be hard for you to imagine the look. The way influencers do it is often with a belted jacket, an elaborate top, an oversized jumper, or, most egregiously, a crop top. White shirts, knotted or worn long, have also been popular. Then there's the footwear. Some go for high heels, others for their favourite trainers. At the moment, combat boots seem to be popular.
Who's to blame for all this? Well, I swore I wouldn't contribute to her fame, but I cannot dwell on bike shorts without mentioning Kim Kardashian West. She has been accentuating her generous caboose with them for several years now, as have other Kardashian/Jenners, Hadids, etc. My husband, of all people, reminded me that they were popular in the 1990s, too. I must have blocked it out.
Editors have adoringly referenced Princess Diana wearing them back then. However, let's be clear. Every photo of Diana in spandex shorts shows a woman trying to get to the gym without being harassed by paparazzi, not one making a fashion statement.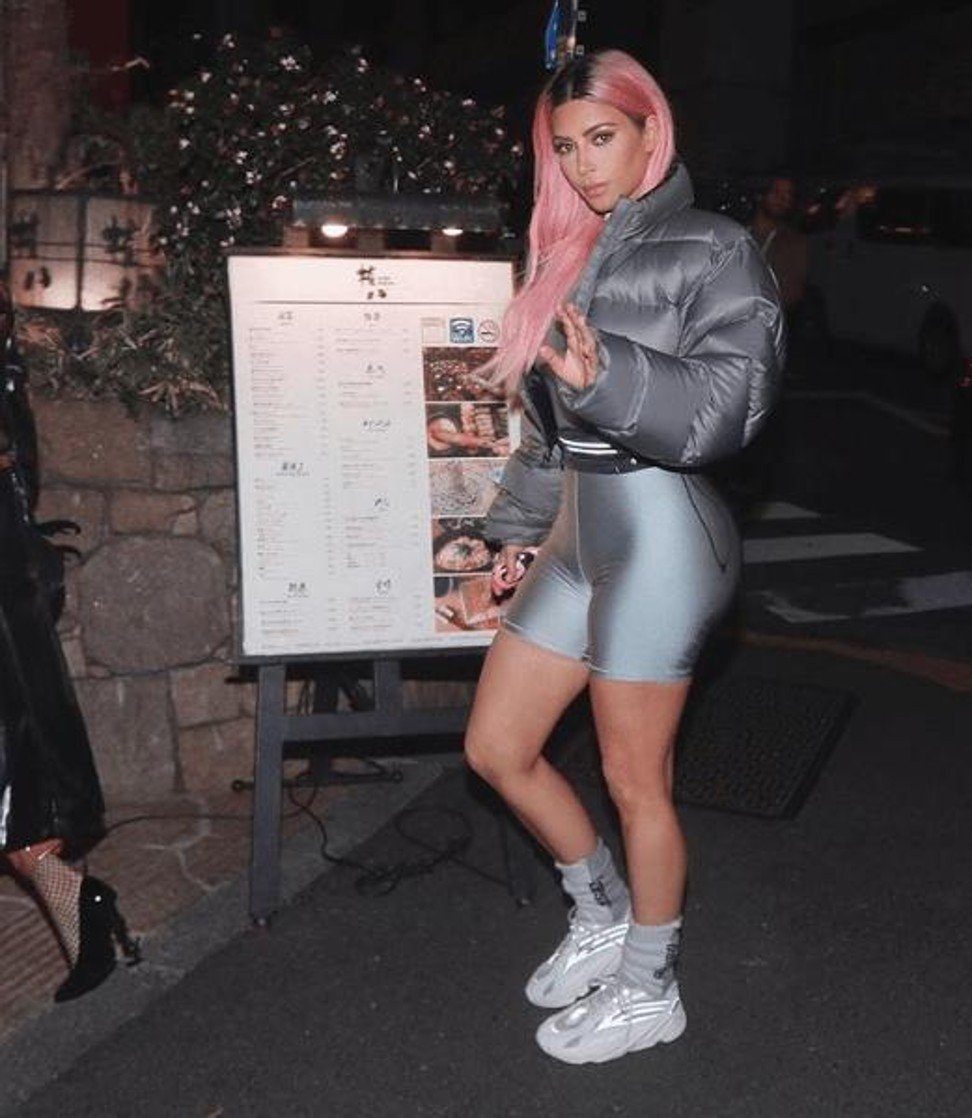 Karl Lagerfeld sent models such as Linda Evangelista down the runway in sequinned jackets with black cycling shorts and surf­boards for Chanel's spring/summer 1991 collection. Let's blame him. Bike shorts walked for Chanel haute couture in autumn 2014, too, and again recently. However, the Great Lagerfeld isn't solely responsible, and this is where it gets interesting.
Cycling has actually played a key role in transforming women's fashion for more than 100 years, as noted by historians such as Kat Jungnickel, Sheila Hanlon and Deirdre Clemente. The rise of bicycling in the 1890s necessitated a loosening of the strict dress codes endangering Victorian women. Female cyclists were literally dying when their voluminous, long skirts billowed up and obscured their view or got caught in their wheels. Enter ankle-length bloomers, offering women new-found freedom, independence and mobility.
In many ways, it was also the birth of athleisure. Since the late-19th century, boundaries have continued to be broken, though rarely without controversy. Women in shorts caused raised eyebrows well into the 1950s. I hear what you're asking. In a world where non-runners are fanatical about their running shoes, branded sweatshirts are considered dressed-up and women walk around in yoga pants with not a downward dog in sight, are bike shorts really so different? YES! We've gone from empower­ment to encouraging the male gaze again. Please stop.