Profile
Get more with myNEWS
A personalised news feed of stories that matter to you
Learn more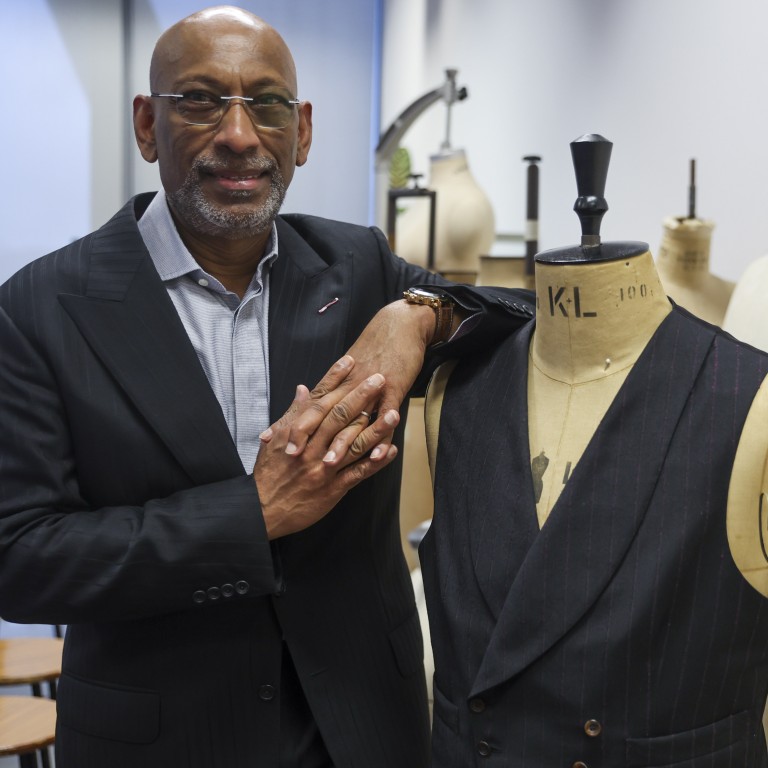 Profile

|
Tailor went from sewing pants at 13 to dressing Princess Diana, Hollywood stars on Savile Row – 'I'm living my dream,' says Andrew Ramroop
When Andrew Ramroop was nine, he cut up a pillowcase and sewed it into pyjamas. At 17 the Trinidadian sailed to the UK to study at the London College of Fashion
Today, he is a master tailor on London's Savile Row and teaches around the world. He speaks to Kate Whitehead about how he came to be in Hong Kong
I was born in Trinidad in 1952. I come from the foothills of the northern range mountains, near Tunapuna, where my father had dug into the side of the hill to build a one-room house using slabs of tree trunk. It was squatting land, it was all my parents could afford.
It was a very humble life, but it was idyllic – on one side was a stream and the other side was a river. There were six houses on the hill, but you couldn't see our nearest neighbour for all the trees.
I have three brothers and a sister, I'm the second to last. We had a great time growing up on the hills and learned to swim in the river at a young age.
My mum washed clothes in the nearby stream, beat them on the rocks and hung them to dry. Daddy cycled a 26-mile (42 kilometres) return trip every day to a guest house where he worked as a gardener, barman and cleaner and had a stall selling fruits, vegetables and confectionery.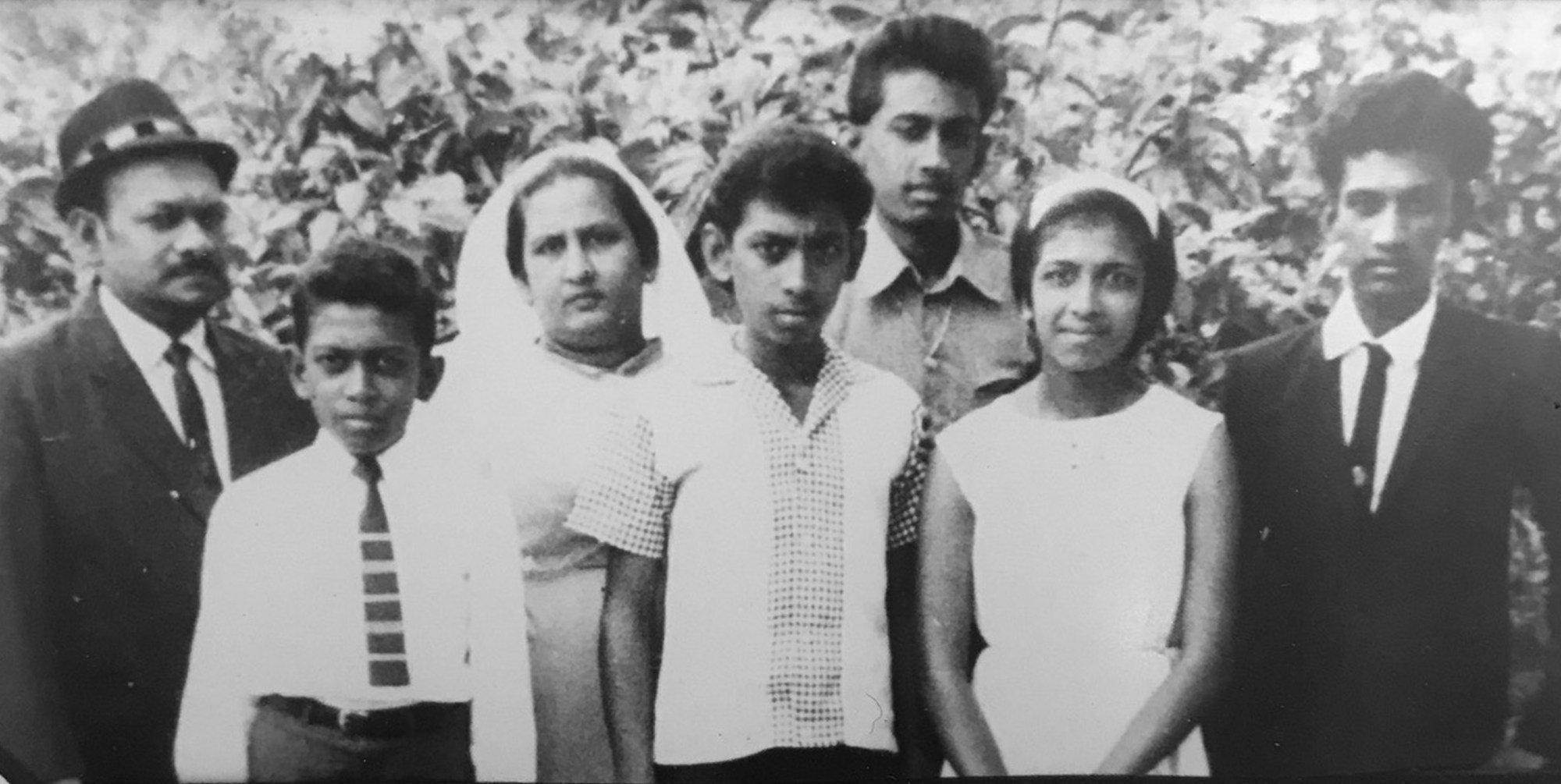 Pyjamas from pillowcases
To get educated, you had to be baptised because the school was run by Christian missionaries from Canada. I was the first person in my family to be baptised into the Presbyterian Church.
I remember my schoolteacher in his smart trousers and long-sleeved shirt. I came from a village where children either wore no shirt or a T-shirt and short pants to school.
I wanted to make my own blue school shirt and khaki pants, but I didn't have the cloth. I think my desire to make clothes came from that longing to have better clothes. When I was nine, I cut up a pillowcase and used a sewing machine to sew it into a pair of pyjamas.
I collected the newspaper used to wrap salt fish and cut the pages up and stuck them together, improvising garments. I taught myself to sketch and draw, copying cartoons from the newspaper – Dick Tracy, The Phantom and Mandrake, who wore a top hat, white bow tie and waistcoat.
Pants and costumes
I deliberately failed my 11-plus exam twice because I didn't want to go to college, I wanted to be a tailor. My godfather was the vice-principal of the Presbyterian college and offered to get me in even though I'd failed my exam. I didn't want to go and told the girl next door that if I was sent to college, I'd play truant every day. She told her mum who told mine and my parents relented.
When I was 13, they paid for me to learn how to make pants. No one actually taught me, it was show and do. After four weeks, I was making khaki pants for students to wear to school. The tailor said that if I wanted to be paid, I had to get my own sewing machine, so my parents took me to the capital, Port of Spain, to get one.
I worked at home, earning a few cents for each pair of trousers.
Trinidad
has many festivals – the Chinese, Africans, Indians, Hindus and Muslims all have festivals – and then there was a big annual carnival. Before my 15th birthday, I was making costumes for festivals and the carnival.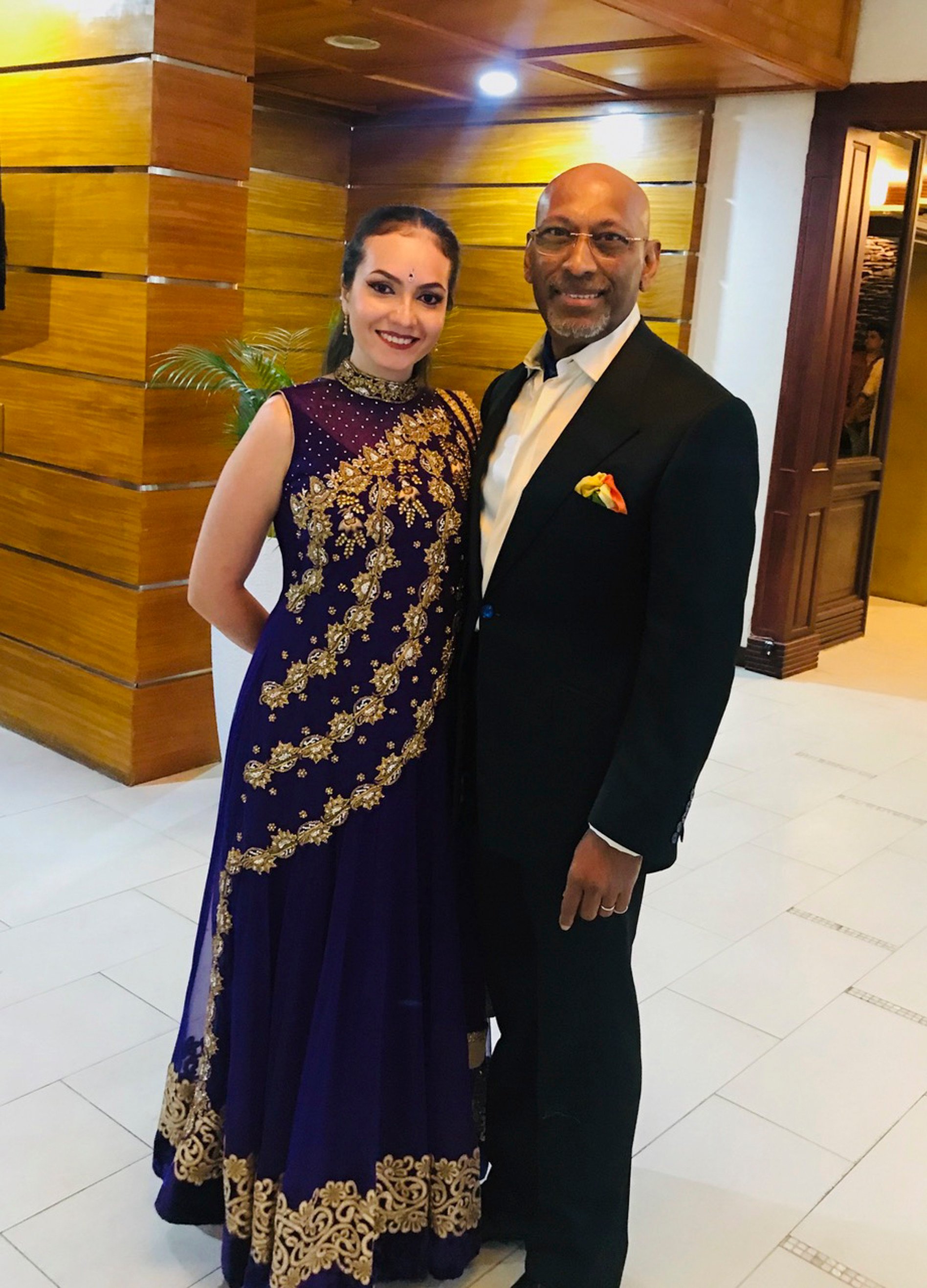 The seeds of ambition
I wanted to learn to make jackets. My mother asked the tailor who I made the trousers for if he'd teach me but he said no because I was earning good money for him making trousers. Another tailor offered to teach me to make jackets.
After my first day there, the first tailor got inebriated and went to the second tailor and behaved badly, telling him what he thought of him for taking his trouser-maker. When I went to work the next day, I was told I couldn't come back. I walked home up the hill, totally dejected.
My mother called the first tailor and asked him to take me back and not only did he refuse, he said, "I'll see that he doesn't get another opportunity." I was home unemployed for months and spent my time in the forest with a couple of kids climbing trees.
My father got a job as a messenger for a bank. One of the bank tellers said her husband used a tailor and he introduced me to that gentleman. He'd attended a pattern-making course in London and returned to Trinidad to set up his business.
I got an apprenticeship with him and was enthralled by his stories about
Savile Row
, where the captains of industry, prime ministers, Hollywood stars and the rich and famous went to have their suits made. It sowed the seeds of ambition. I saved and saved from the age of 15 to 17 and a half, when I had enough money to buy a boat ticket to Southampton.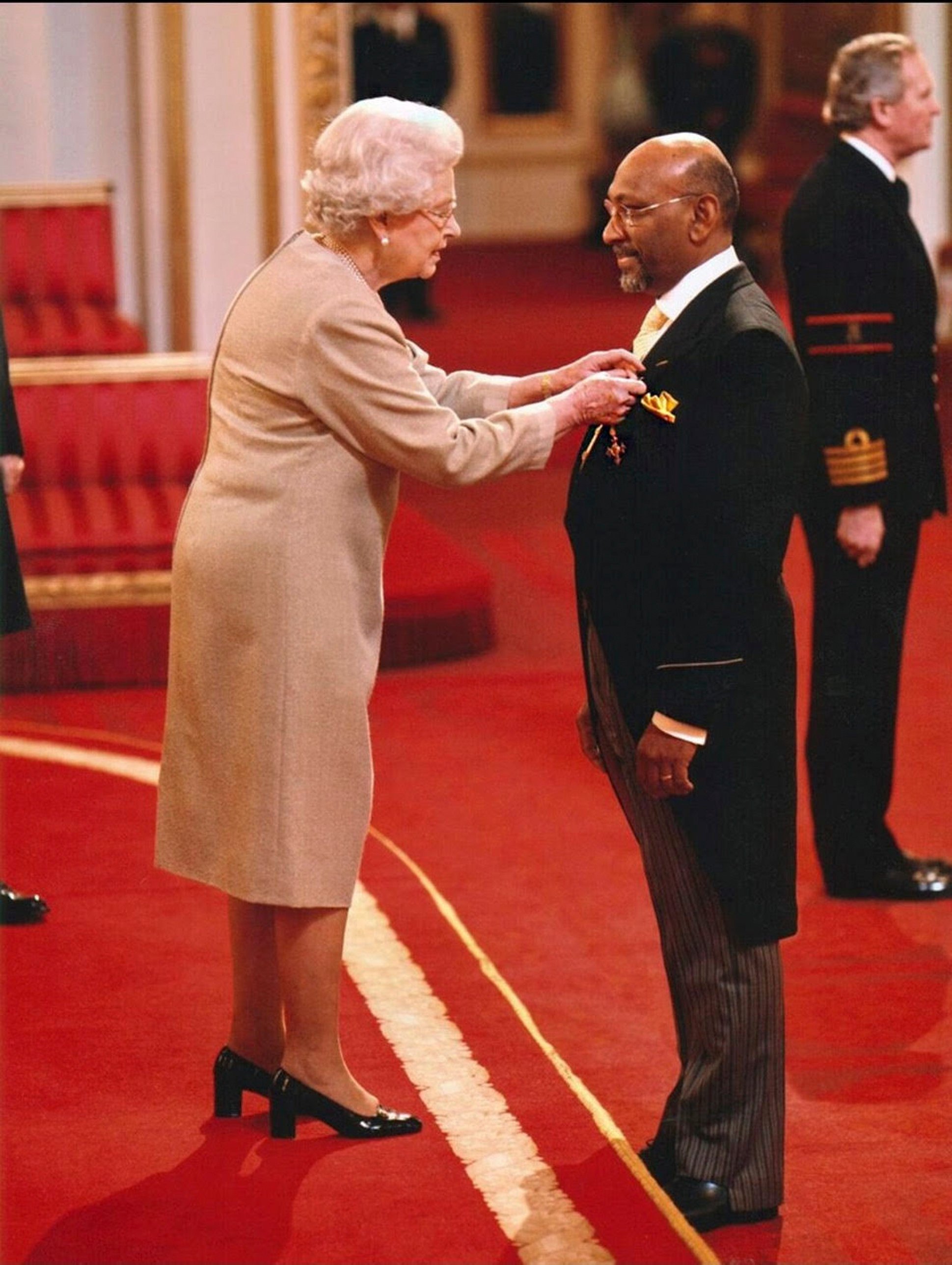 Fresh off the boat
I arrived in the UK on a Friday and got the train to Waterloo and found digs in the attic of a friend. On the Monday, I wore a suit I'd made and went looking for Savile Row with a London A to Z. There were about 40 addresses on the street, and they were all tailors.
I followed an advert for a tailor and the man who interviewed me liked the suit I'd made and offered me a job, but when I went back there was another candidate, Richard Paine, and the owner, Anthony Sinclair, made an excuse to give the job to him.
Anthony was embarrassed that he favoured Richard and made a call to Huntsman & Sons and I got a job there, working at a section turning the lapels and earning £12 (US$15) a week. It wasn't much – I'd been earning just under £10 a week in Trinidad – so I got a Saturday job that paid £6 doing alterations on the King's Road.
I saved my £12 each week and lived off the £6. I saved and saved and when I was 19, I had enough to go to the London College of Fashion. It was a three-year degree, costing £300 a term.
A tailor made
I was very lonely when I first arrived in London. I had no relations and was very homesick. The first person I met, I married. She was a nurse. I was 21 when we married and a student. We went on to have two children and stayed together until 2010.
I worked three jobs while studying and did so well in my first year at the London College of Fashion that they let me complete the course in two. I went back to Savile Row, I wanted to be at the front of the shop, but it was 1974 and I didn't fit the profile.
One bold person told me that his customers wouldn't take kindly to a foreigner, but most just said they didn't have a vacancy. It was blatant
racism
. The world is your oyster when you come out of the London College of Fashion, but I couldn't get a position on Savile Row.
Maurice Sedwell called the college asking for graduates and was told they only had one. He was desperate and said he'd give me a four-week trial. After a couple of weeks, he said, "Don't worry about the trial, you've got the job." He offered me £25 a week working five and a half days.
I did the alterations and Maurice nicknamed me "the doctor" because I could fix anything that went wrong. I got my lucky break when I did a good job on a suit for the MP Mark Lennox-Boyd and a lot of work flowed from there, he referred 20 MPs, resulting in six cabinet ministers who became loyal customers.
Undressing the stars
In 1976, I developed a parallel career at the London College of Fashion, teaching three evenings a week. I was also working full time at Maurice Sedwell and had a Saturday job making suits and trousers – working and saving as hard as I could.
In 1988, I had the opportunity to buy the business and I did. I wanted to build the brand. It was certainly exciting, and sometimes a little intimidating, to meet the celebrity customers –
Princess Diana
, Samuel L. Jackson, Tony Curtis; you would see them on television and in the films but you would not think you'd be one-to-one with them in a room with most of their clothes off.
And that's the confidential relationship you have with a customer – you've got to take a garment apart on their shoulders and mould it to their figure. It's the relationship a doctor would have with a patient, it's sculpting cloth around the body. (The actor) Charles Gray's contract stipulated that he'd have his clothes tailor-made and he and I became very good friends. It was through Charles that I met [actress] Ava Gardner.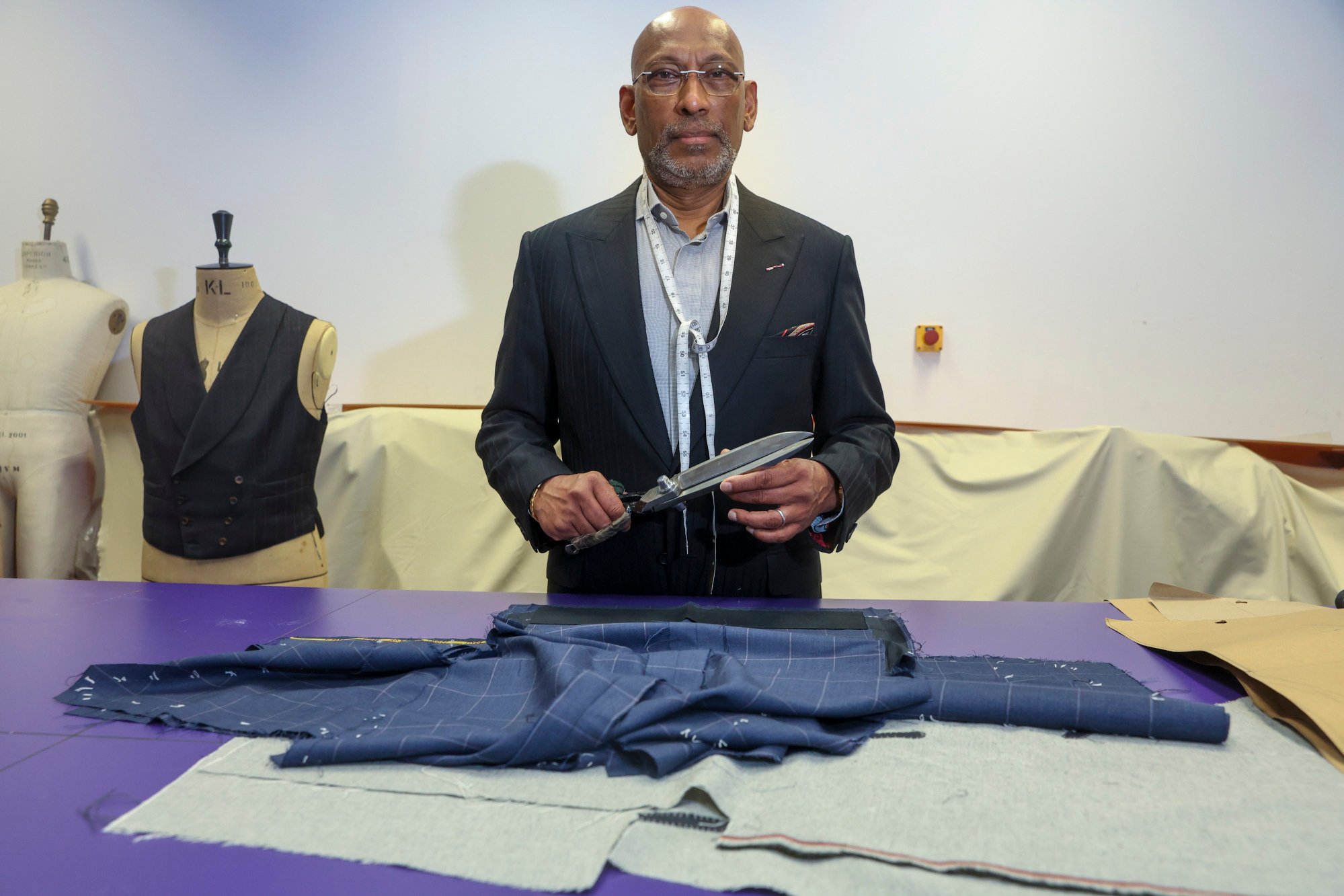 Living the dream
In 2008, a gentleman by the name of Keith Rowley came into my shop. He'd been told there was a fellow Trinidadian on the row. He didn't have the money to buy a suit, but I noticed there was a button missing on his blazer and changed the buttons for him.
Keith was a politician for the opposition party in Trinidad and in 2012, when I was back, I met him, and he ordered a couple of suits. During his election campaign, he said that if he won, he wanted me to return to Trinidad and teach my skills. And that's what happened. In 2017, I interviewed students for the course and one of the 35 students was Daniela, a former marine and a filmmaker. We married in 2019 and have two young sons.
During the pandemic I converted part of our space into a studio and Daniela filmed the course I'd been teaching in Trinidad. I was asked to come to Hong Kong to share the knowledge and experience of a master tailor.
Learning the idiosyncrasies and balance of the figure is essential. The ability to cut and fit is where the challenge lies, that's the real secret of Savile Row and that's what I'm in Hong Kong to teach. I'm living my dream.
Andrew Ramroop was in the city to train local tailors through the Fashion Atelier Certificate Programme at the Hong Kong Design Institute.