Profile
Get more with myNEWS
A personalised news feed of stories that matter to you
Learn more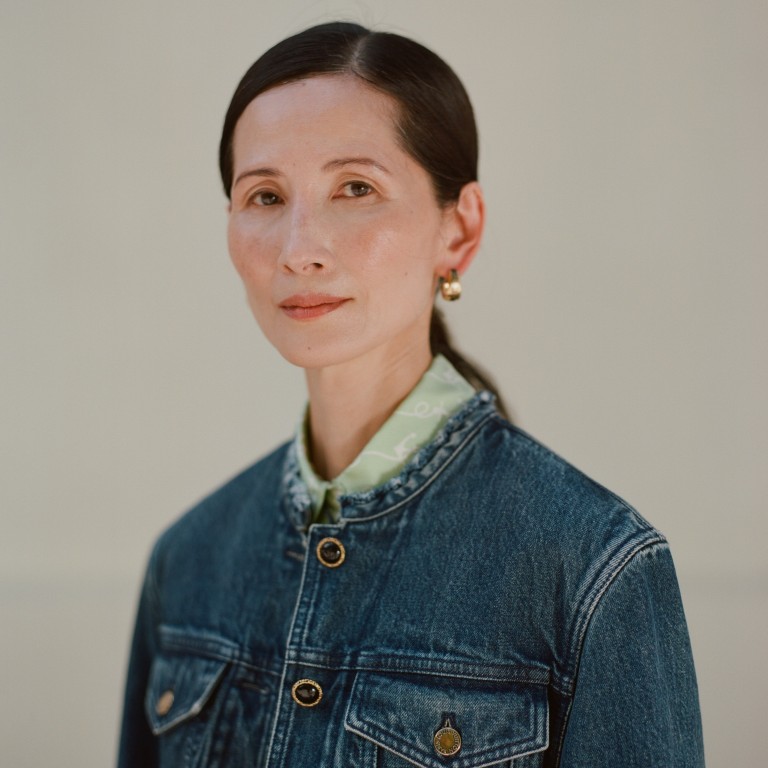 Profile
Dad 'doused me in kerosene': Christina Chung on her abusive father, rebellious daughters and her return to modelling at 50
Growing up in Hong Kong as the fifth of eight children – and the youngest daughter – Christina Chung was abused by her father and made to feel worthless
She talks to Kate Whitehead about leaving home at 16, giving up her first child, then remarrying and having six more, and why at 50 she returned to modelling
My parents are Chiu Chow from Swatow [in southern China]. My father was shot twice by the Japanese and was lucky to survive. He had an arranged marriage to my mother, and they came to Hong Kong in the late 1940s.
He wasn't well educated and worked as a labourer, we were extremely poor. I was born in 1966, the fifth of eight children – four boys and four girls. Chiu Chow culture is very male-dominated and as the youngest daughter I was worth nothing to them.
Until I was six, we lived near Yau Tong in
government housing
– it was a small flat in a seven-storey walk-up with a communal bathroom and kitchen. Then we moved to a better estate in Lam Tin. I was anxious to get good grades and studied after my father went to sleep because I didn't want to disturb him.
He hated me studying. He thought that, as a girl, I didn't need to study, I could work in a factory and make money for the family. He used to hit and kick me, and one time doused me in kerosene and threw a match at me. Luckily, the flame went out and I ran for my life.
I was
bullied
and assigned to do the household chores with my mother. I was a very timid girl, I was miserable and thought I was worth nothing.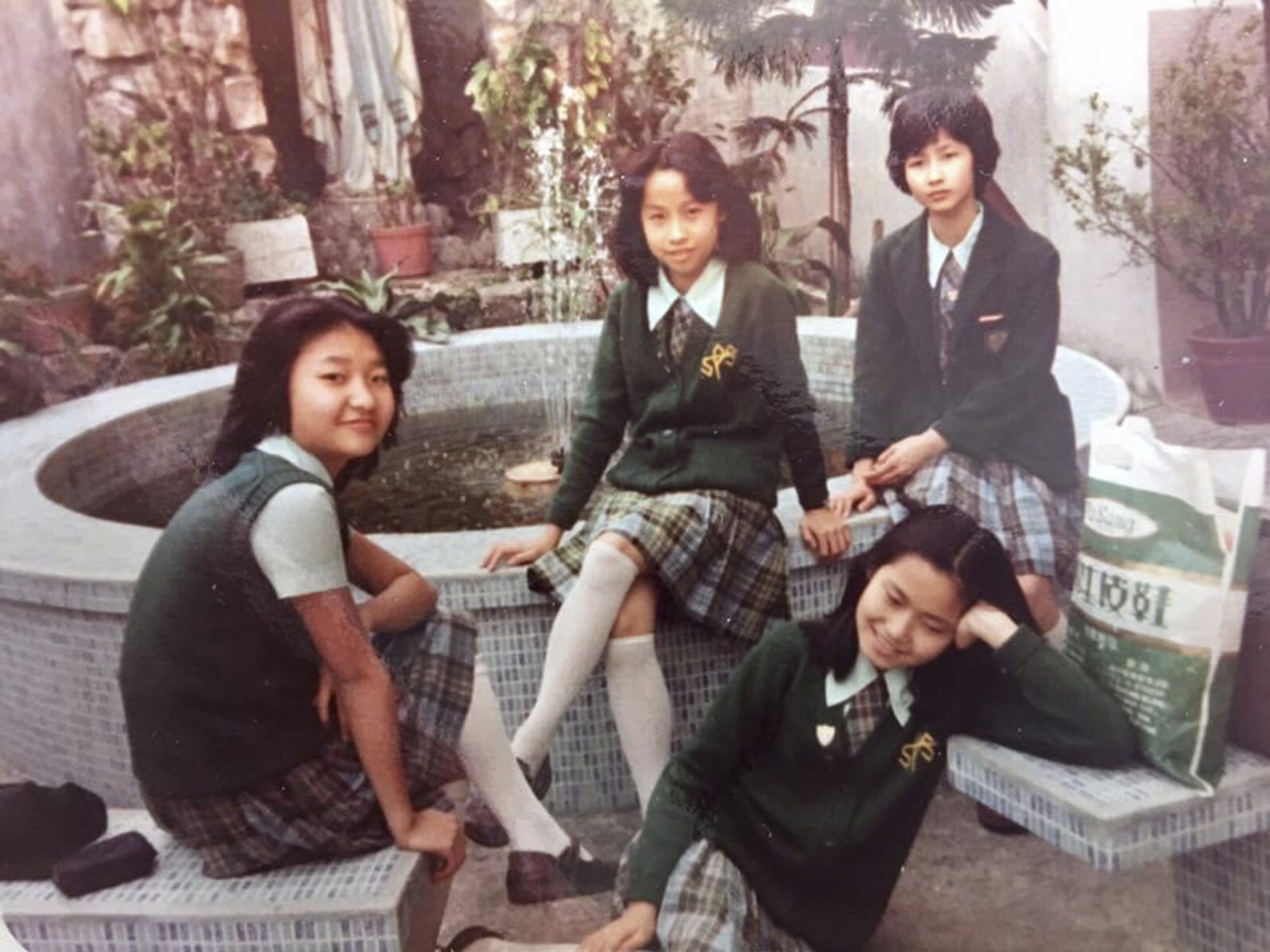 Kicked out
I got good grades and was accepted into St Paul's Secondary School, which was marvellous. I had some very good teachers who taught me how to be a good person, about moral principles and how to deal with things.
When I was 16 and studying for my exams by torchlight my father got so angry, he kicked my back so hard I couldn't sit down. My mother told me to leave home because she was afraid that he might kill me.
I never hated my father, but when he died, I could not shed a tear. I knew my mother told me to leave because she loved me, she wanted to protect me, and I left in the middle of the night. I stayed first with a sister who had married and left home and then with an older brother for a couple of months.
I was accepted into another school and studied half-days and then worked in a paging company from 3pm to 10.30pm. I wanted to be independent and live on my own. I struggled, but I could make a living.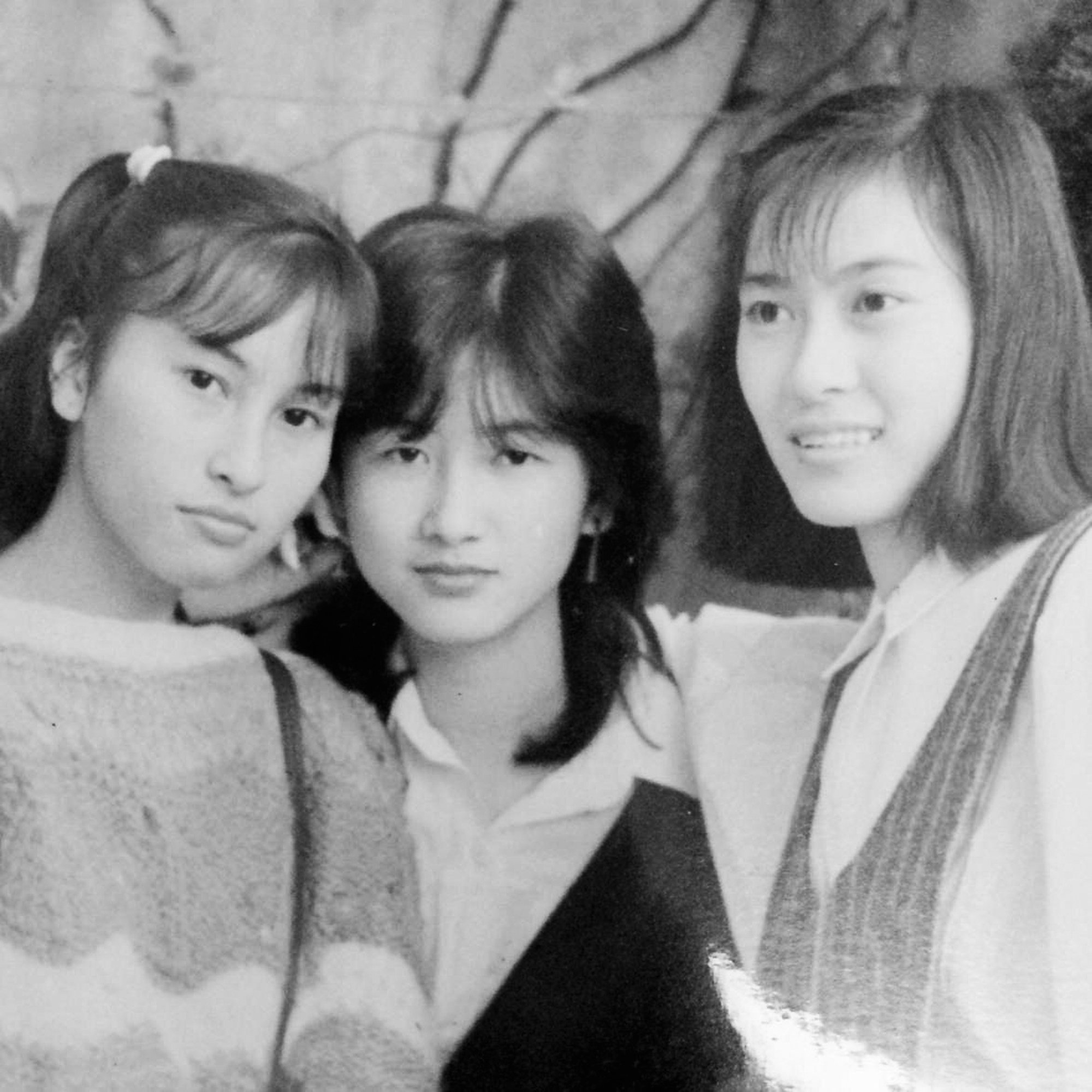 Walk tall
When I was 17, I went to a disco on Canton Road with some friends. I didn't like it – I thought the music was too loud – and was sitting in the corner drinking orange juice when I met a police constable. He was 18 months older than me and soon after we started dating, I moved in with him.
I was lucky to be born looking like I do, and I'm tall, I'm five foot 11½ inches (181cm). My older sisters were not very tall, I was just blessed. In my early 20s, I had a lot of photographers and modelling agencies approach me, even the boss of TVB asked me to go for a
beauty pageant
and modelling.
I did a commercial for American Express, but everyone was smoking, and the lifestyle didn't suit me. I signed up for catwalk training and after the first lesson someone asked for sex. Dirty business. I was really scared and left right away. So I focused on my (office) career and once in a while I'd do commercials.
Last chance
Everything was good about my boyfriend, except that he was a gambler and I was always paying off his debts. We were madly in love and I thought if he had a family he would change, but I was wrong.
We went to Macau when I was two months pregnant and he made me wait outside the casino for him with the luggage. When he came out, he had nothing left but the return ferry ticket to Hong Kong. Enough was enough. I decided I'd rather raise my child as a single mum than in a
broken family
, always fighting. Friends encouraged me to have an abortion but, as a Catholic, I wouldn't do that.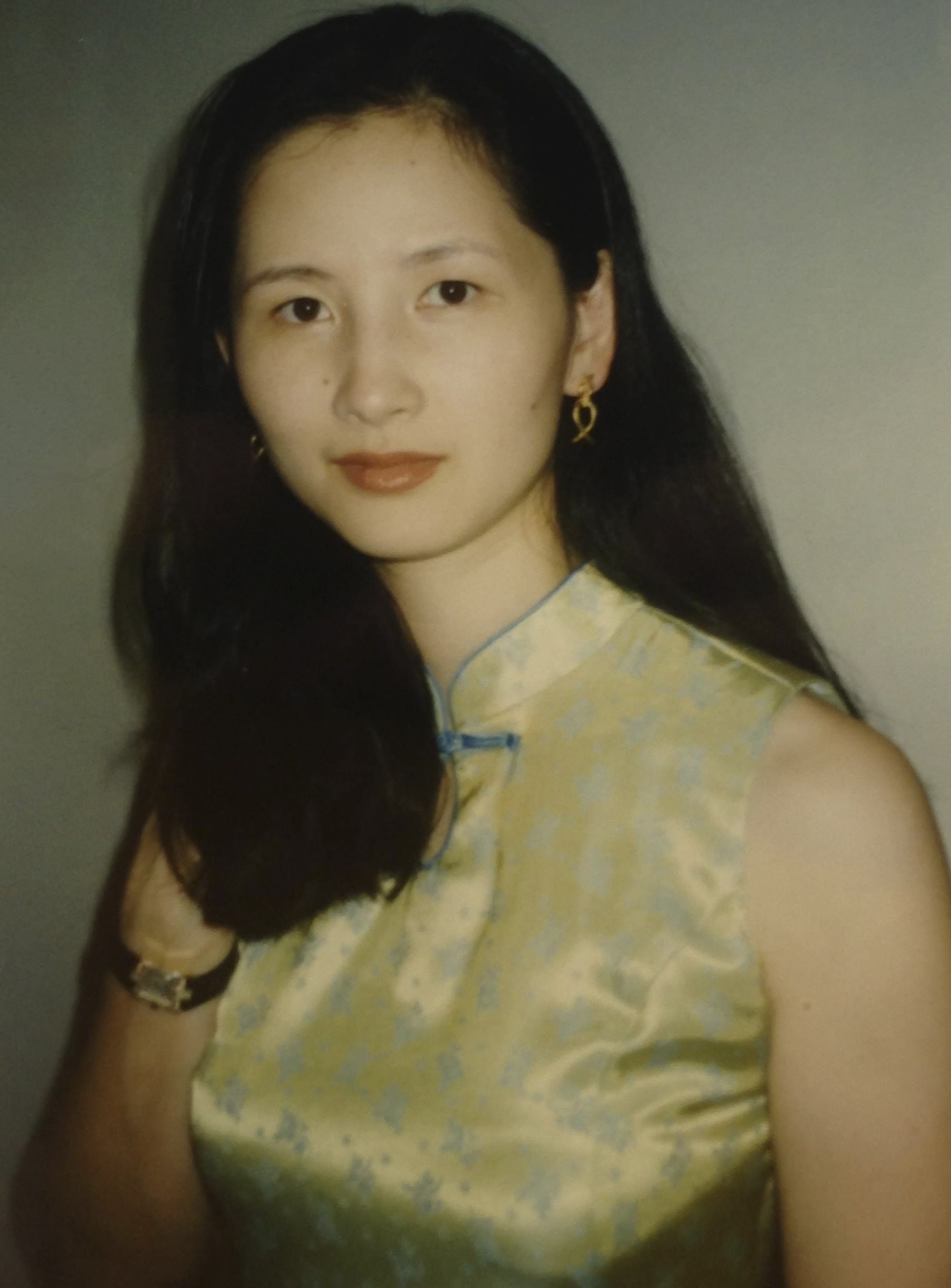 New man
My daughter was born in 1991. I took care of my baby and worked as a personal assistant for a headhunter in the Bank of America Tower. When my daughter was a year and a half old, I had to give up custody to my ex-husband and she was looked after by my former mother-in-law. It was complicated. I didn't have the money to fight for custody and I didn't understand the law back then.
One day in 1992, at the headhunters, an interesting résumé fell into my hands. Hylas Chung was well educated, and his background was good, but he didn't fit our clients. He came to the office looking for my boss one day and then he started calling to ask me on a date; he was persistent.
We went for lunch and I had feelings (for him), so we started dating and married in 1994. Meeting my husband was the best thing that happened to me; he's my inspiration and my role model in many things.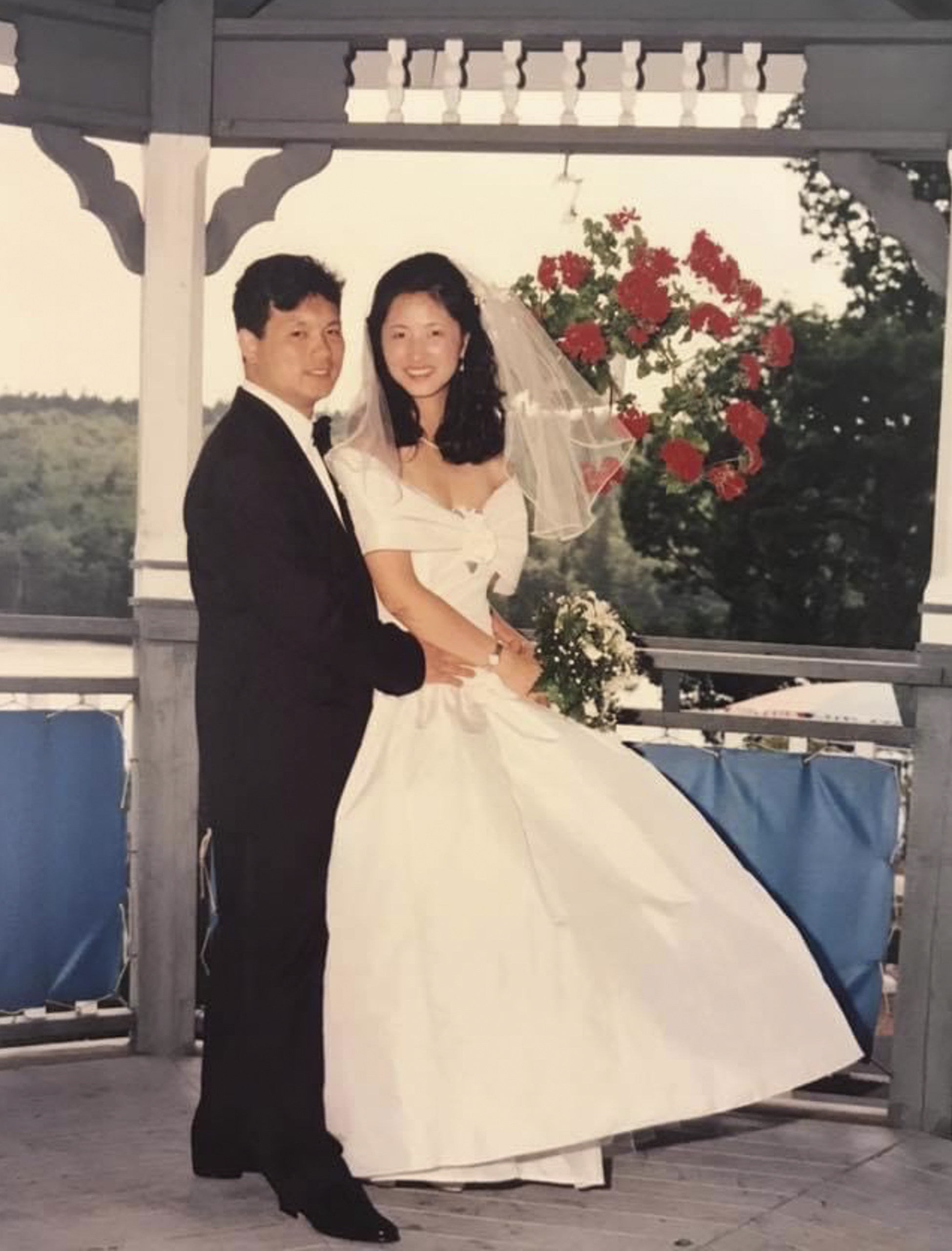 Model daughters
I was very busy after I got married and had another six daughters. My children are the loves of my life, but raising them has been challenging – they all have very different characters. Some of my daughters were really rebellious.
At one stage some were at school in Canada and I was crying a lot dealing with their problems. After my daughter Clara finished high school, we struggled to get her into university. She went into serious training to be a tattoo artist and signed up to be a model.
Two of my other daughters – Chloe and Ciara – are also models (they are known as Jade, Twig and Cici, respectively). They encouraged me to start modelling again and said,
as an older woman, I could do quite well
. So when I was 50, I started modelling and doing catwalk shows.
I didn't like it in my early 20s, but now I find it fun. I freelance, doing adverts and catwalks and magazines. You are often working with a young team, I like hanging out with young people because they make me feel young and I can catch up with the current trends.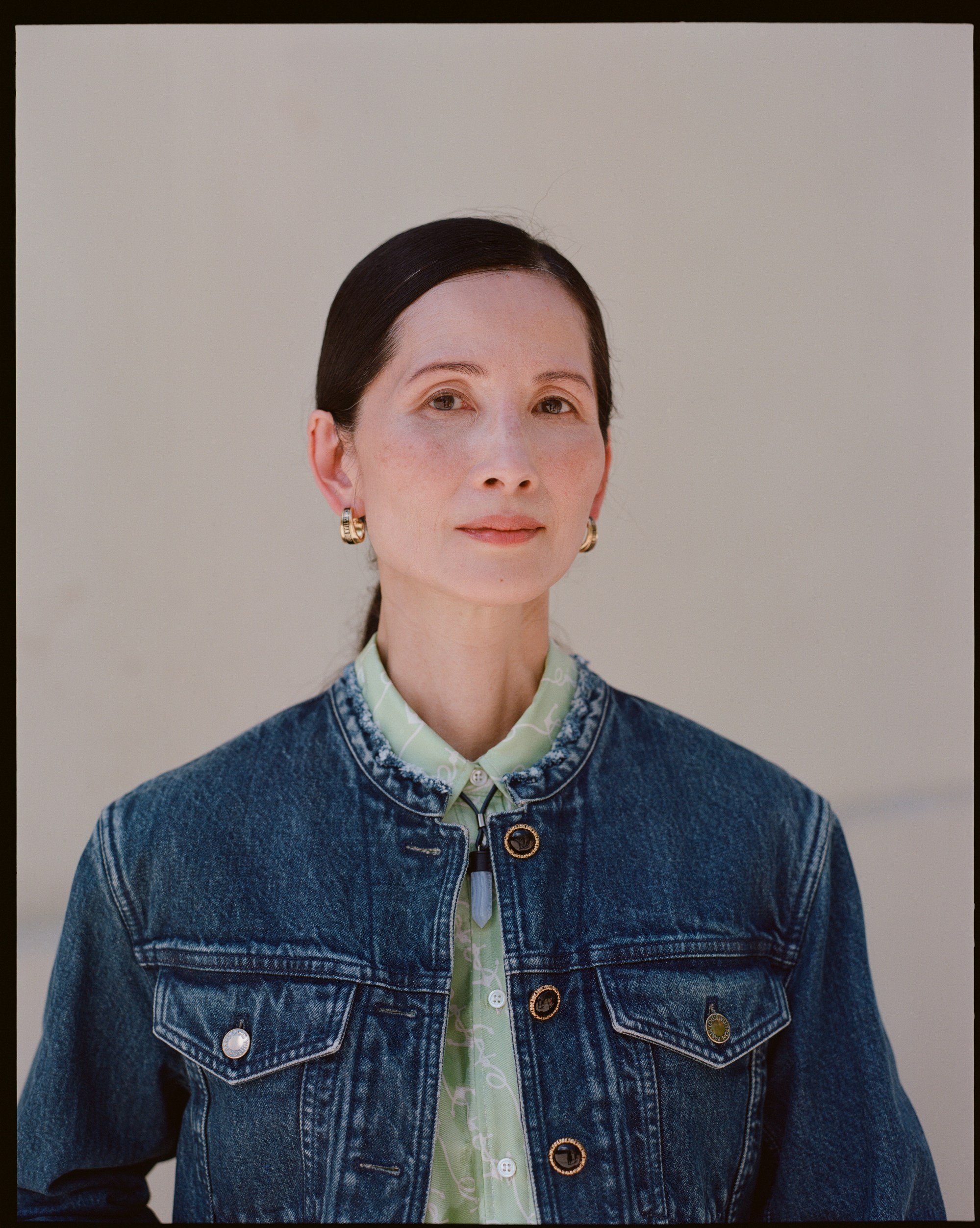 Shaping the future
My youngest daughter is 15 and will go to Canada soon and I'll be an empty-nester with my lovely husband. It was exhausting raising my children, so I think I need a break.
I sold my house in Hong Lok Yuen, in Tai Po in the New Territories, in 2020. We rented a big flat and when the lease expired a couple of months ago, we moved into a suite at the Hyatt Regency in Kowloon's Tsim Sha Tsui, where we are living like a king and queen. We eat in the lounge or we eat out.
My husband will retire one day, and we will likely move to Toronto, where we have a house. Meanwhile, I want to focus more on myself, something that was left out in the earlier part of my life. I want to learn French and do more yoga. I'm looking at some self-actualisation and looking after my husband.