First impressions? "It's my first trip to China. We spent three days in Macau and now a few days in Hong Kong. It's a fast city. Umberto [Bombana] took us to see the wet markets and try the street food. Chinese food is not unfamiliar to me – when I lived in Japan from 1997 to 2000, I tried some Chinese cuisine. I remember trying the century-old egg."
Please describe your cuisine. "For this promotion in Hong Kong, I bring together different signature dishes from my restaurant. One of them is called salad 21, 31, 41, 51... and includes ingredients from my farm arranged in such a way that it is an exposition of my food philosophy.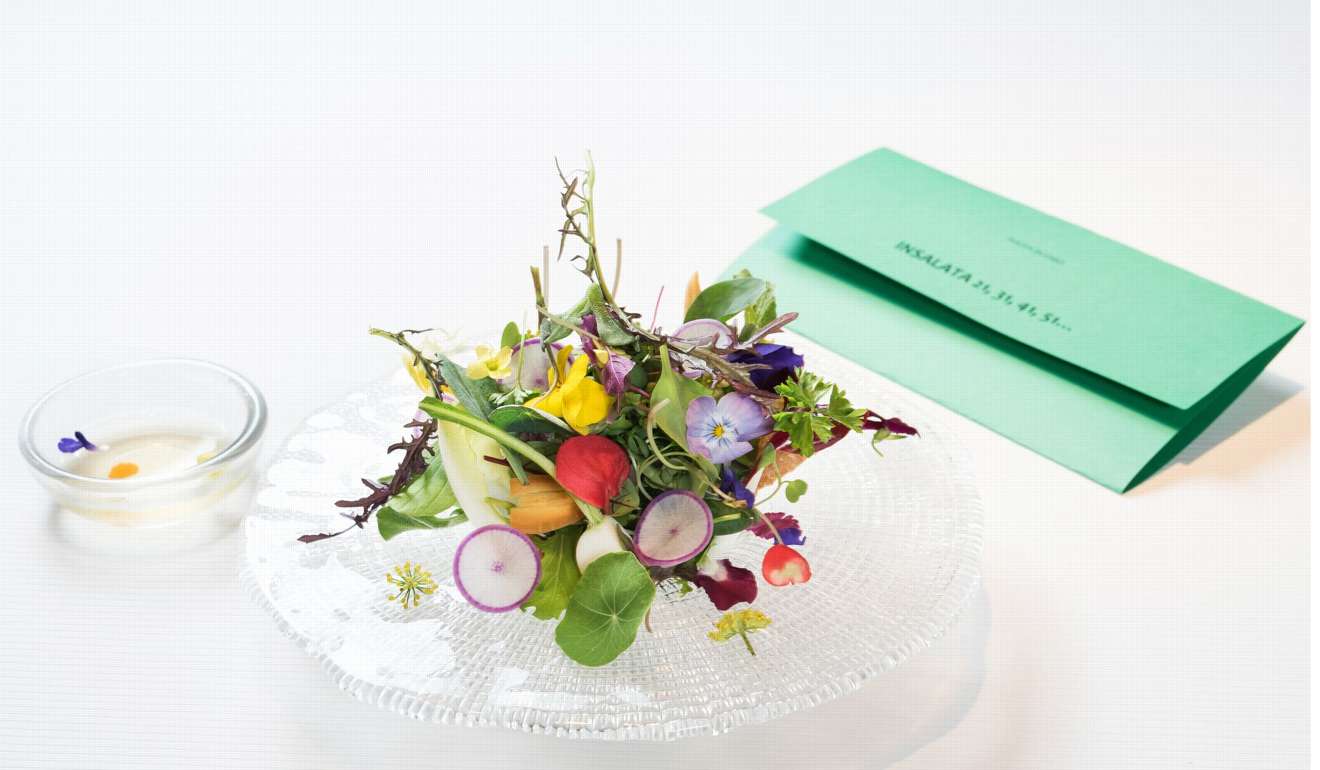 "I have a dish called potatoes cream that has been around for 11 years. Hidden inside the potato cream is a quail egg marinated in lapsang souchong tea and topped with white truffle. Having tried century-old egg I thought about how to serve something similar in colour. This dish represents a connection with Asia. The flavours of the tea create atmosphere. It evokes the feeling of going into an old farm house in Piedmont with a fire in the fireplace and you can smell the smoke in the air."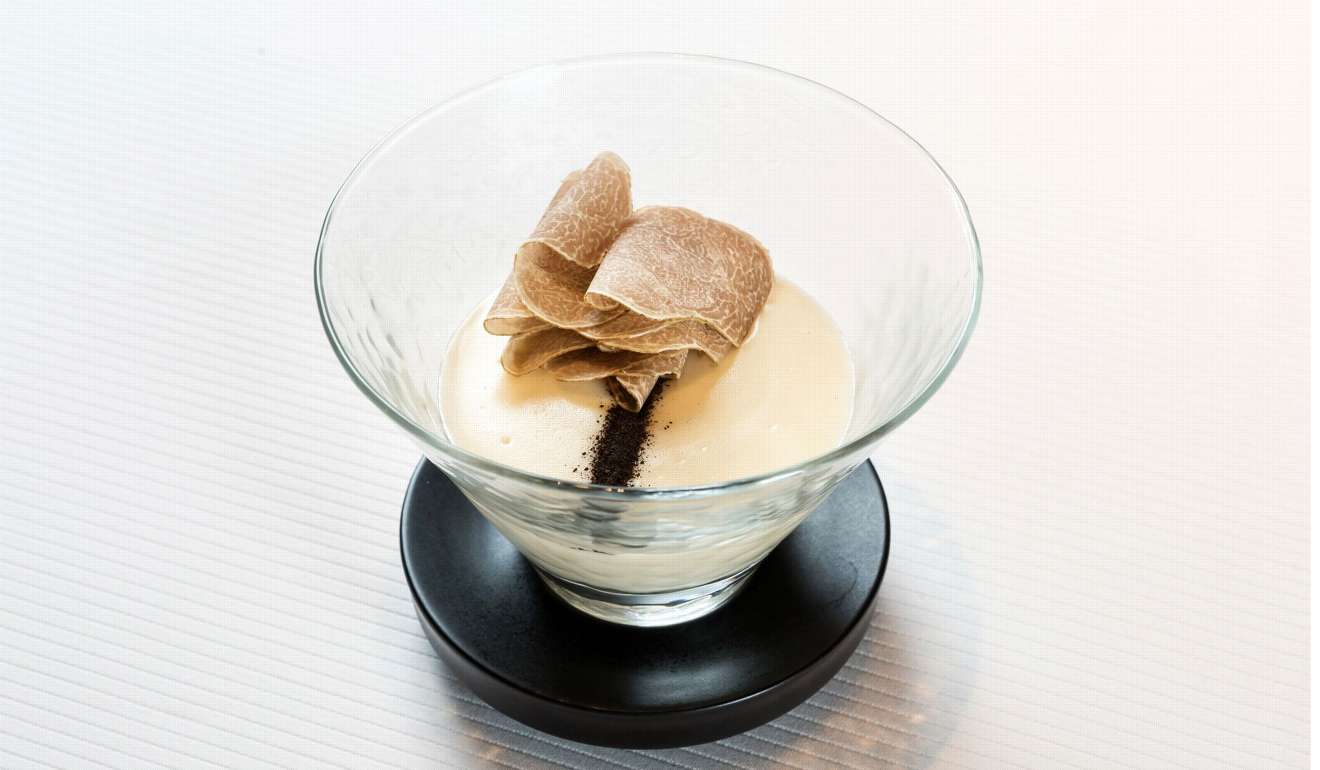 How did you become interested in cooking? "My parents worked for a family [...] so I was raised by my paternal grandfather. He would take me to the market to buy food and then at home I watched him prepare it. He was a really good cook, preparing traditional dishes. He was my idol – he fought in two wars and was a big, strong man. But in the kitchen he was delicate, like a dancer."
Lifetime achievement award for Umberto Bombana, Hong Kong's 'king of white truffles', from Asia's 50 Best Restaurants
Did you know then that you wanted to be a chef? "It was a step-by-step process. As I learned more about cooking and the careers of chefs, I started to understand that you can travel and experiment. I began to feel that being in the kitchen would be my future. But I believe you can only be a good chef after the age of 40, if you start learning at 14. Sometimes you need to copy others before you can understand your own style of food. You need to not only learn how to cook, but also be curious like a child, smart and clever."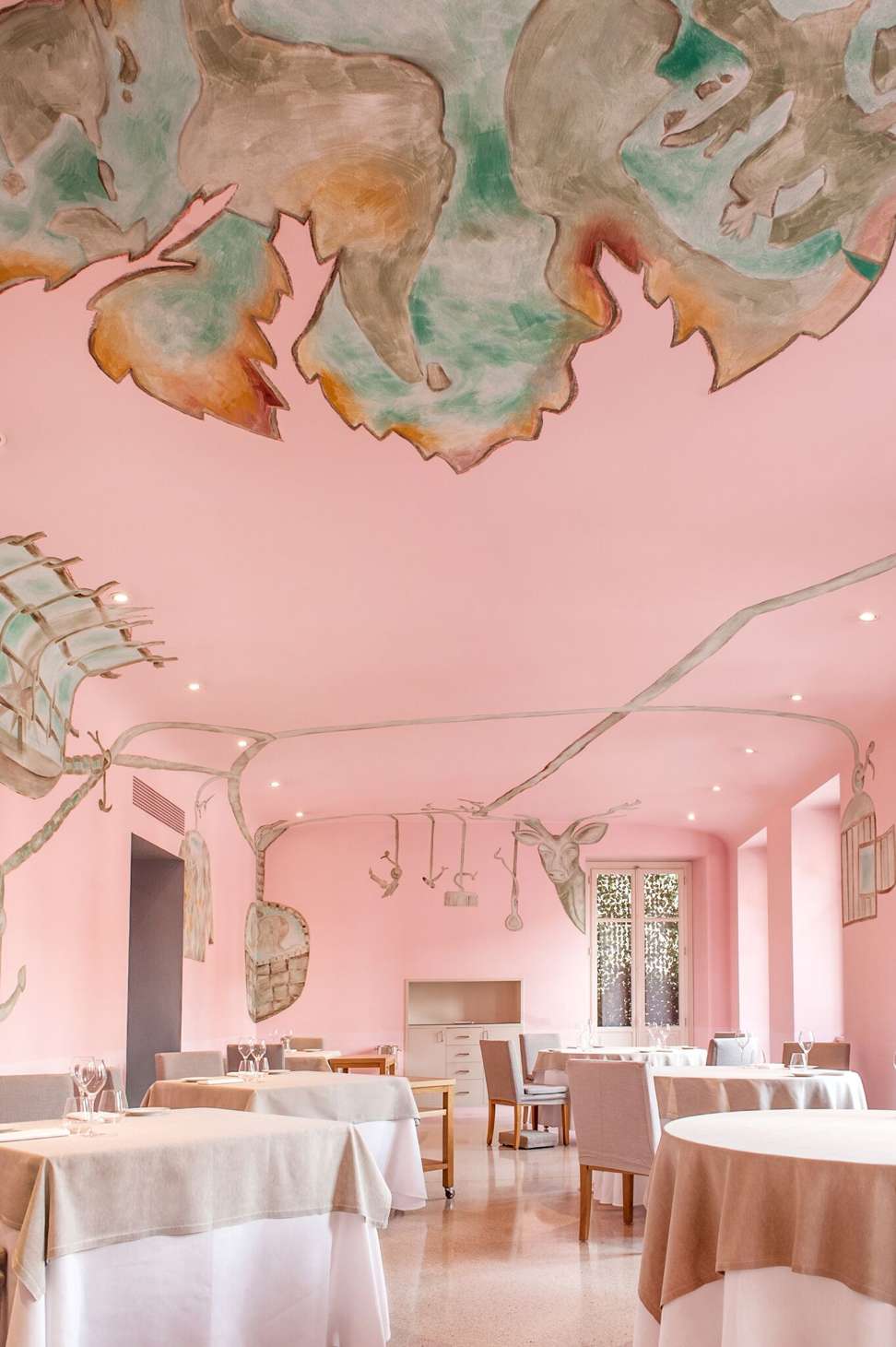 What did you learn from Italian chef Gualtiero Marchesi? "I worked with him for 10 years in two periods, first when I was 16 years old and then at 25. I helped him open his restaurant, Gualtiero Marchesi, in Kobe, Japan. When I was in Japan I realised I still had much to learn and to grow up."
When Hong Kong chef Umberto Bombana served Madonna the wrong dish
And did you learn much in Japan? "I discovered a few things, particularly the high culture. In Italy, you greet people by asking, 'How are you?' But in Japan, they ask, 'Did you eat?' There's also the relationship between chefs and ingredients. You see how they treat the ingredients with respect, keeping the best aspects and the flavours pure, how they put it on the plate and how they cut the ingredients.
"During my stay in Japan I tried to prepare Japanese cuisine. When we had staff meals, we would eat Italian food for lunch, Japanese for dinner, so I got to try lots of Japanese recipes."
Sample the George Clooney life at Italy's Grand Hotel Tremezzo
How does Japanese food compare with Italian? "Italian, Japanese and Chinese cuisines are the three most popular in the world. You can find them anywhere. Our relationships with the ingredients are similar, there's pasta/noodles, rice/risotto, and similar vegetables like Swiss chard and bak choi. We also have similar cooking methods, such as frying, steaming, boiling. They are the three oldest cuisines and the three most complete cuisines. They are easily approachable.
"But Japanese cuisine is different from Italian. I love Italian food and French is about classics; Asian is a focus on respect for ingredients."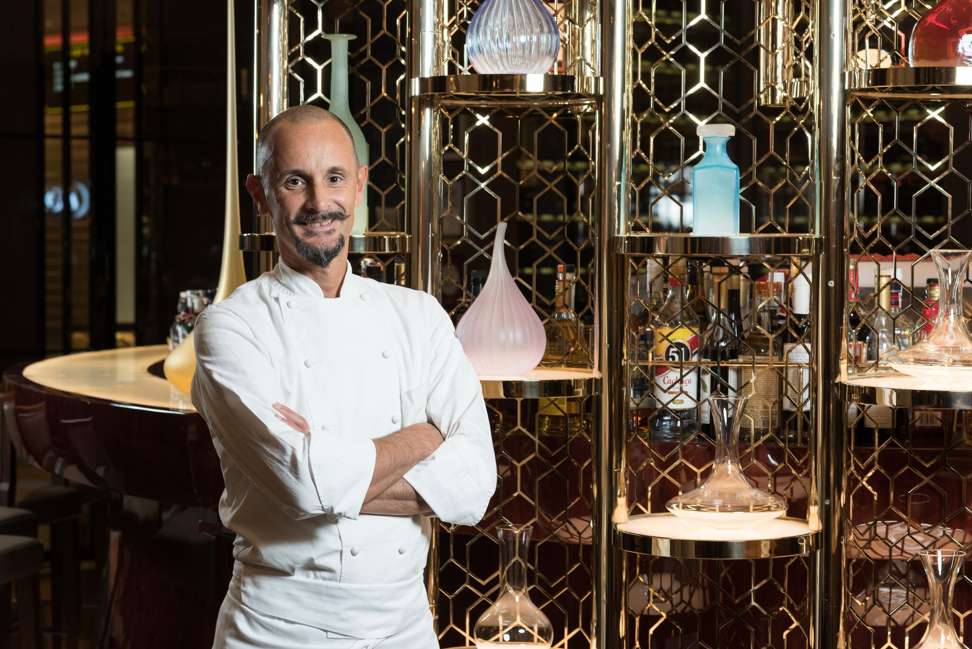 What does being a chef mean to you? "Most important is to have your own style, like an artist. Artists have periods where they have lots of ideas, and sometimes need more time to think and write.
"It's not an easy life being a chef. You have to always be there for service. You are not cooking for yourself, but for your guests. When you cook at home and have two steaks, you give the better one to your guest.
"I pay big attention to details in a manic way. When I go to the restaurant, my staff have prepared it, setting the tables and everything to make it perfect. But there are times when I can see something is not quite right and have to fix it. It's not an easy life for my staff."