The concept of Green Monday – being vegetarian for one day a week – is now familiar to many Hongkongers, thanks primarily to entrepreneur David Yeung, who co-founded the social enterprise in the city in 2012.
Three years later, Yeung launched grocery chain Green Common in Wan Chai, which now also includes two outlets in Central and one in Tsim Sha Tsui.
Green Monday advocates a meat- and dairy-free diet as a way to combat climate change, with animal-related industrial food production being a key contributor to greenhouse emissions.
"The purpose of Green Monday is to educate and empower people to move towards sustainable eating habits," says Yeung, who is also chairman of retail groups Shine and Visual Culture. "I've been a vegetarian for 15 years, and shopping for plant-based food in Hong Kong has not been easy. My wife used to go all over town, just to get a couple of items. There was no one-stop place to shop. If you go to the supermarket, you might pick something up thinking there aren't any animal products in it, but you look at the label and find that's not the case."
Green Monday's David Yeung strikes another blow for healthy eating
A native Hongkonger, Yeung lived and studied in the United States for more than a decade before returning to the city in 2003. Most of the foods that are now staples in his Mid-Levels home, and at Green Common shops, are from brands he found in the US, such as Beyond Meat, a maker of plant-protein meat analogues, or mock meat. Yeung uses Beyond Meat's Beef Crumble, a minced beef-like product, in classic Cantonese home-cooked dishes such as steamed egg and yu heung ke zi, the spicy eggplant claypot dish that is usually made with pork.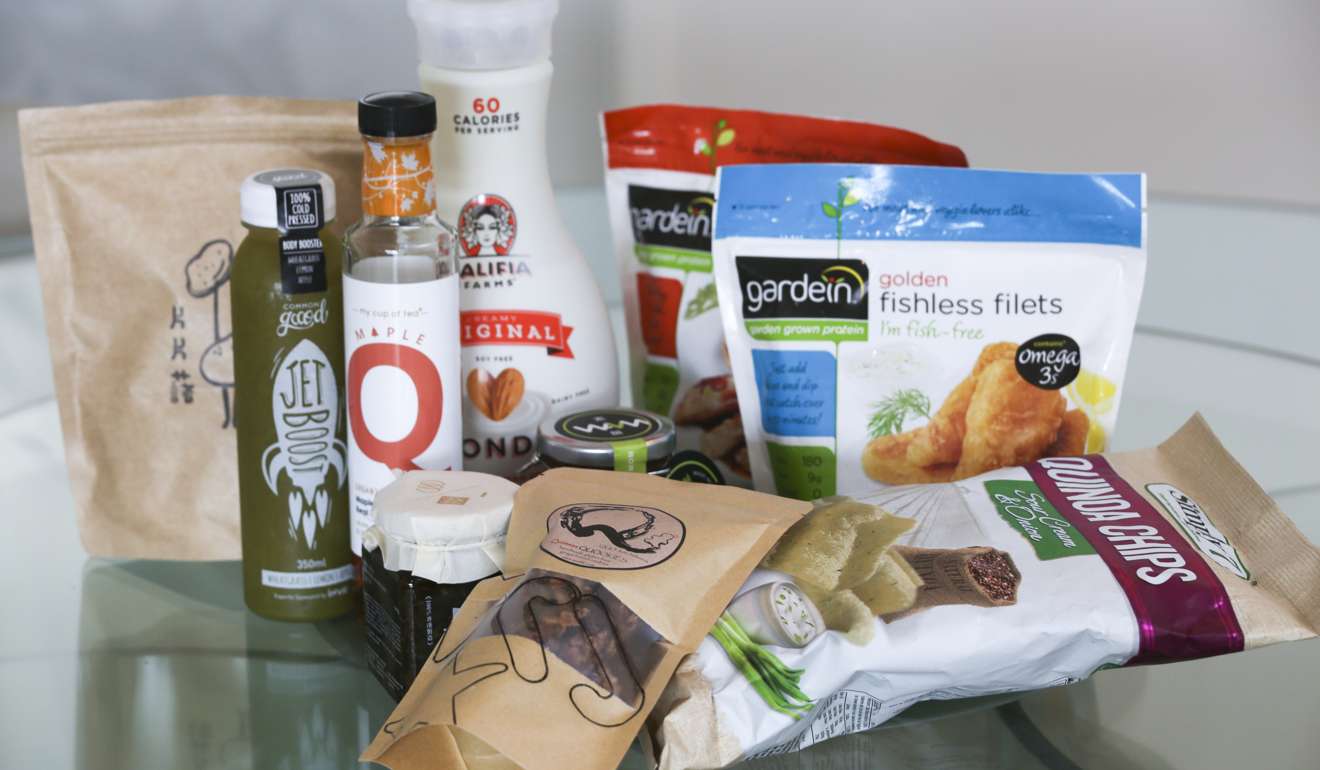 "The brilliant thing about these Western plant-based meat analogues is that they are not creating a finished product for you. Unfortunately, with many of the Asian mock-meat makers, nutrition may not be their top priority and they may add a lot of chemicals and colouring. These mock meats are just fake meat, not a reinvented product built from the ground up that is good for you and, because it's plant-based, good for the planet."
Another meat substitute that is a staple in the Yeung household is fishless fillets by Gardein.
What does a Hong Kong health coach's pantry look like?
"A lot of people have a childhood memory of going out for a fish-fillet burger, so there is that emotional element. It takes me back to my childhood, and yet this is a plant-based product. You can eat it just the same, with tartar sauce, but it's free from all the problems that come with eating animals and seafood nowadays."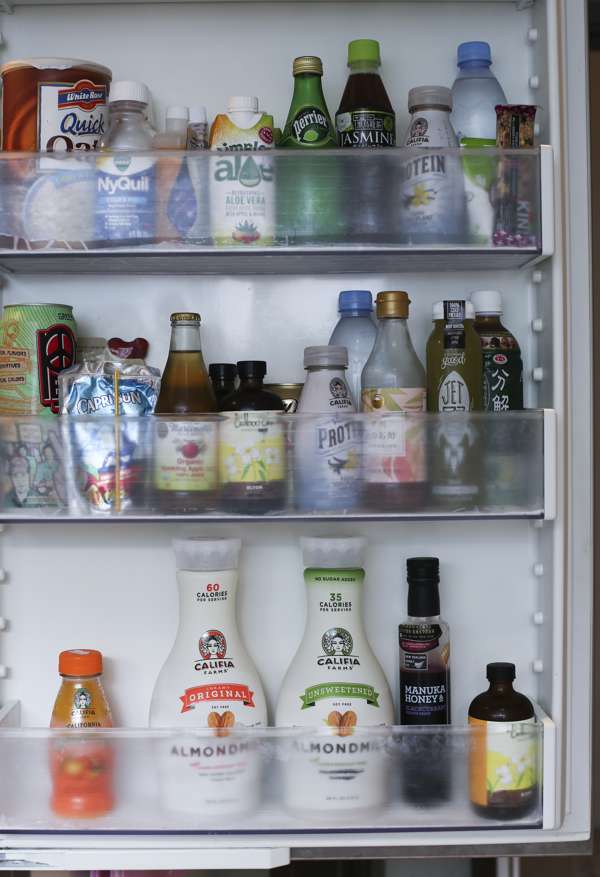 Hi-tech mock-meat brands haven't been able to completely satisfy Yeung. His family still shop at their favourite independent stores in Kowloon City, including Kwong Yick Hong, a vegetarian food shop, for mock fish balls.
"It's something we've been eating for almost 10 years. We use it in noodles and hot pot," Yeung says. "If we were to find a really nutritious vegetable protein 'super ball', then that would be ideal, but for now, we're very happy with this one."
He also avoids dairy products, prefer­ring almond milk.
"When [the merchandising team at Green Common] were in the US, we tasted all the almond milks we could find off the shelf. A brand called Califia Farms stood out. The one that is most impressive is the unsweetened version. There is a pleasant, strong flavour of almonds. Now I'm using it to replace milk completely. It's versatile, I use it for cereal a lot."
Why is it so hard to find vegetarian food in Kowloon?
A dedicated merchandising team of five, of which Yeung is a part, sources products for Green Common.
"I know food tasting doesn't sound like work, but sometimes you do taste some really bad [products]. The key is to balance taste, nutrition, local flavour preferences and price point. We are always looking for the newest, latest products and brands that we want to introduce to people in Asia.
"We're either eating or shopping for the next meal."