As with many Hong Kong factories, noodle maker Cheung Wing Kee was started by immigrants from China.
"Cheung Wing Kee was founded in 1957 by Cheung Wing-lit and his mother, who were from Guangzhou," says Frankie Hui Yee-leung, the company's current owner.
Hui, who took over the firm in 1984, lived in the Hung Hom neighbourhood where Cheung Wing Kee was located.
"When I was a teenager in the 1960s, I was always at Cheung Wing Kee helping out," he says, adding that although he wasn't paid, he was there to observe and to learn a skill. "I worked hard and Cheung Wing-lit took a liking to me. He made me his godson, and his apprentice."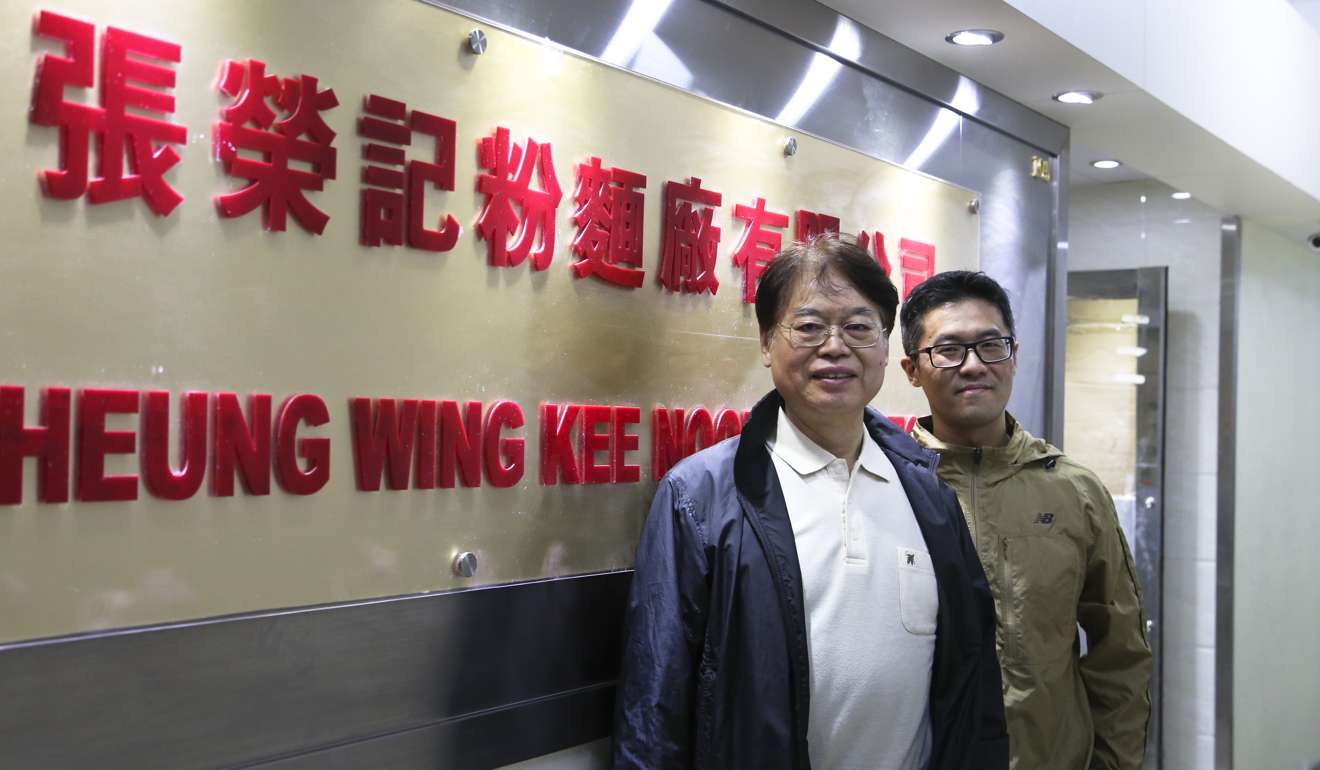 Noodle making wasn't the most logical career choice for Cheung. He was from a family of intellectuals and, Hui recalls, his mother graduated from Guangzhou University with a degree in economics. Like many of the educated class, they fled China in the 1950s and started a business in Hong Kong.
"In those days, if you were in business, you would go into industries that meet basic needs – food, clothing, shelter and transport," Hui says. "Noodles are something people eat a lot of."
Homegrown Hong Kong: the wholesome story of Vitasoy
Cheung set up shop on Wuhu Street, in Hung Hom, employing sifu artisans from Guangzhou, and began selling freshly made noodles. Soon the company was delivering to homes and businesses across the territory. "It started with dai pai dong, then we began supplying larger restaurants," Hui says.
Cheung Wing Kee's first products were shrimp roe noodles, egg noodles and so-called lucky noodles – "soy bean noodles for people who don't eat eggs", explains Hui.
In the 90s, the company became an early adopter of ingredients now recognised as "superfoods".
How a Hong Kong fish-ball maker bucked decline of the industry
"I read about spirulina's health benefits in a magazine, so I decided to try adding it to our noodles. It was much harder to find back then," says Hui. "It took a few months to develop these products, but our machine is very powerful and can grind everything into fine granules, including spirulina. Both the spirulina and flaxseed noodles are very popular because Hongkongers are getting more health conscious. Spirulina is especially popular among our vegetarian customers."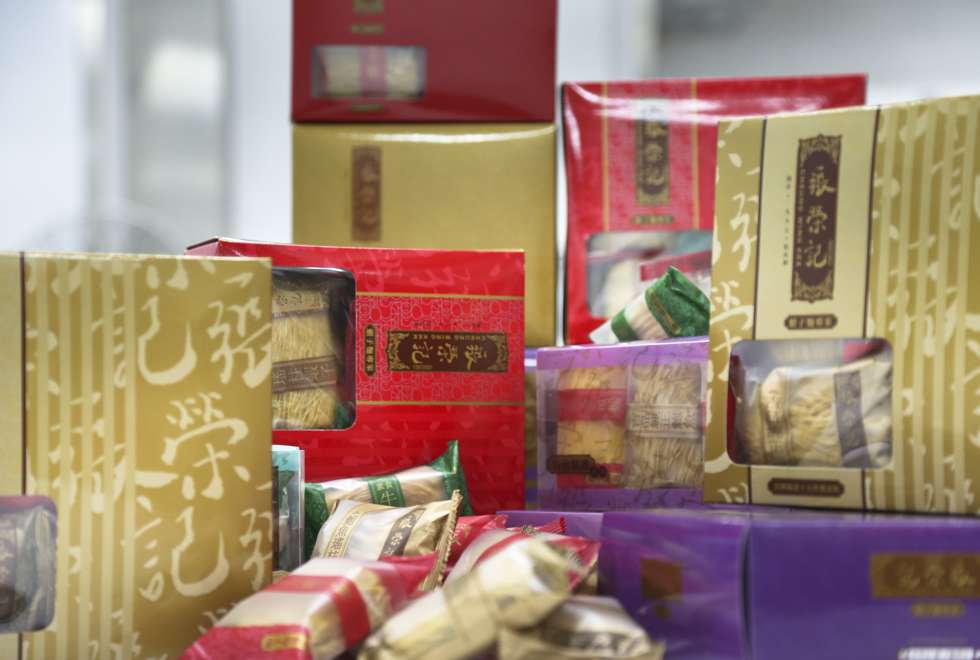 Hui's three children also work at the company. Cheung Wing Kee now has two factories, both in Hung Hom, producing about 500kg of noodles every day, with the deluxe shrimp roe noodles being the most popular. Hui's son, Eddy Hui Chor-kuen, is a software engineer and is in charge of updating the machinery. The addition of timers and motion sensors are two examples of how the processes have been improved.
Yu Kwen Yick chilli sauce: a Hong Kong classic
"We worked with the old sifu to see how we could use technology to mimic their techniques. Things like water recycling in making ho fun [flat rice noodles] were implemented, too, to be more environmentally friendly. Ho fun traditionally require a lot of water," says Eddy Hui. Frankie Hui's two daughters work on the marketing, public relations and merchandising side of the business. Elder daughter Yvonne Hui Lai-sau was the first of the siblings to join the company, in 1996.
The man behind one of Hong Kong's last tofu factories
"I was working in Canada, but I saw that it was hard for my father to be doing it alone, so I decided to help," she says. "I grew up around the factory, so I never felt it was unglamorous or anything like that."
Frankie Hui says, "I'm very thankful that my children all decided to come back and help. I can't say I entered the industry because I liked the work – it was a hard life, it was dirty, there were no holidays – but I didn't do well in school, so I'm grateful that I can at least be of service to others. It feels good to hear people say, 'This is tasty.'"