To food lovers in Hong Kong, Umberto Bombana is a household name. The chef has been in the city for more than 20 years, initially making a name for himself at Toscana, at the old Ritz-Carlton hotel in Central, and, since 2008, at 8½ Otto e Mezzo Bombana, the only Italian restaurant outside Italy to have been awarded three Michelin stars. There are outposts of Otto e Mezzo in Beijing and Macau, and the chef oversees branches of Ciak, a casual Italian restaurant, in Central and Taikoo Shing. This year, he was given the Asia's 50 Best Restaurants lifetime achievement award.
Although Bombana is a busy man, he finds time to cook for his children, Bartolomeo, 16, and Emma, 12.
"My children always ask me to cook pasta. Usually it's artisanal dried pasta," he says. "Sometimes I just buy different brands to try them out and compare them – I'm always curious and want to try different things."
What a UK-educated Hong Kong food blogger's pantry is full of
Currently, he's using the Pasta Mancini, Giuseppe Cocco Fara S. Martino and Gentile brands.
"[Bartolomeo cooks with the] basics, just what we have at home all the time, such as garlic, pepper, olive oil. Sometimes, I'm sleeping and I smell garlic, and then [I find] he's cooking pasta. He does it well."
When Hong Kong chef Umberto Bombana served Madonna the wrong dish
While the chef creates sophisticated dishes at his restaurants, when cooking for his family, "I have less technology, like specialised ovens, or so many pots and pans, so food at home is comforting, pleasing and quite straightforward and simple."
Dishes such as roast chicken are likely to make an appearance at home, Bombana says, and his secret for spicing up this homey staple is, well, spices. A current favourite is fennel pollen, imported from Italy, which has flavours similar to aniseed and licorice but with a sharper tang.
"When you roast chicken, the basic condiments are salt and pepper, but you can also put in a little fennel pollen along with fresh herbs like rosemary and let it all marinate."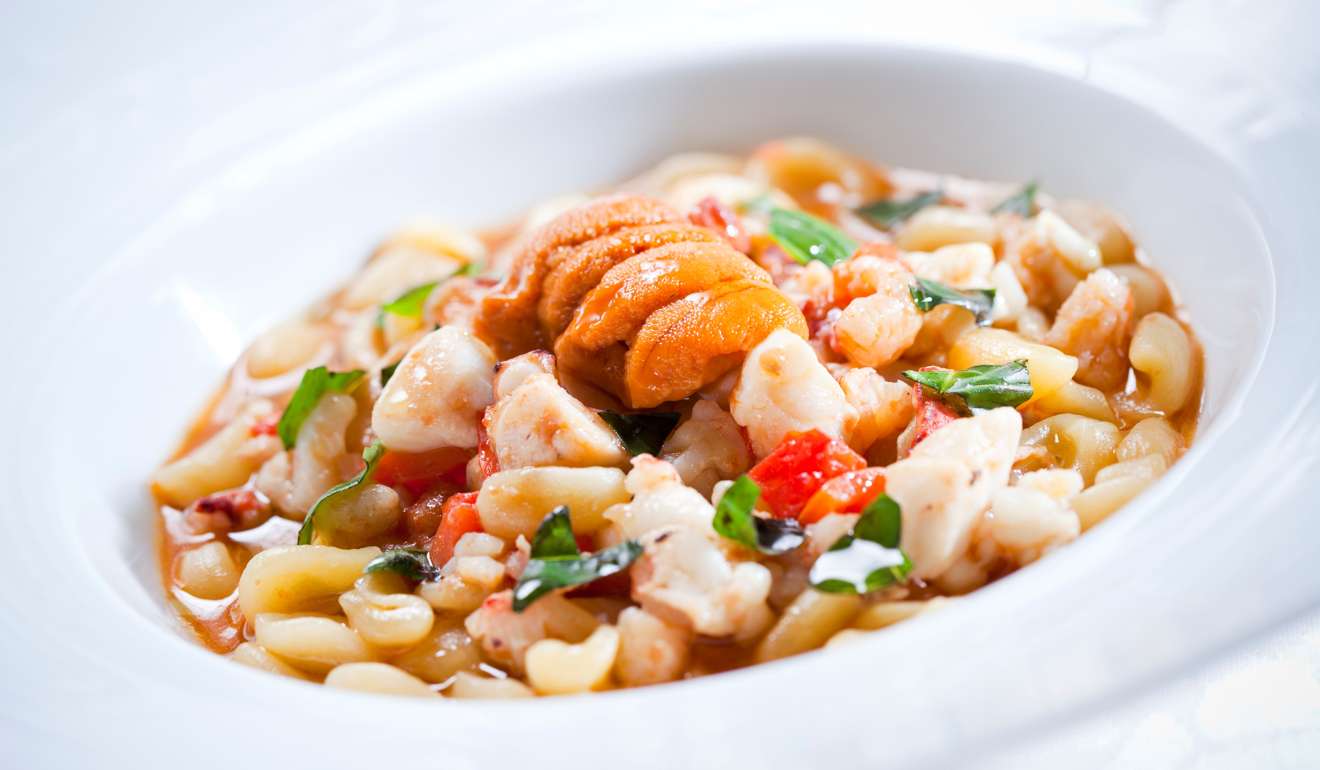 He also uses fennel pollen when roasting other meats, "usually with pork, but I use just a small amount because it's so intense. You just rub a little bit on the pork before roasting.
When you roast chicken, the basic condiments are salt and pepper, but you can also put in a little fennel pollen along with fresh herbs like rosemary and let it all marinate
"With spices it's always interesting to try different combinations. You have to balance these flavours, that's what's important, or they could be overpowering."
Spices that are usually associated with Asian cuisine, such as five-spice powder, dried ginger, cloves and star anise, can also be found on his home shelves, but, Bombana says, they shouldn't be viewed as exclusively Asian.
Favourite restaurants of Umberto Bombana, top Hong Kong chef
"Five spice is cinnamon, star anise, cloves and so on. The whole world uses these. They have been used since [people started trading]. They were used to flavour and preserve foods," he says. "When I braise meat, I use a lot of star anise."
Having been in Hong Kong for so long, local flavours, techniques and ingredients have influenced his cooking. At the restaur­ant, for instance, Bombana has served dishes such as abalone carpaccio.
What a vegetarian Hongkonger's pantry looks like
"Of course, I have adapted some flavours over the years. But I don't want to do anything very obvious, or to force it."
At home, his Hong Kong wife, who is less keen on the limelight than Bombana, has taught him Cantonese techniques, such as steaming.
"We use eggplant a lot in Italy, but when I came here, I found my wife would steam it, so I adopted this method, too."
Of course, Italian essentials such as balsamic vinegar and olive oil feature heavily in Bombana's kitchen, and he keeps many varieties of each. Growing up in modest circumstances in Bergamo, northern Italy, however, his family didn't always have such a wide range.
What's inside food writer Gloria Chung's pantry?
"Same categories, less choice," he says. "[We had] one type of legume, one balsamico [vinegar] and one olive oil. "Balsamico is really happiness. Tradition­ally they are aged for a long time, to develop the viscosity and flavour. You basically have a sour-sweet taste that goes well with every­thing – meat, vegetables, fruit. I use different types, some older, some younger. Usually the older ones are very expensive – you would just put a few drops on meat, after you cook it, to finish it. Or you can just add it on ice cream, it's just such a big character. The younger, lighter ones I use in reductions for sauces or as salad dressing."
One of his preferred brands is Acetaia Malpighi, which has an extensive range of balsamicos, including the "Extra Old", which has been aged for at least 25 years.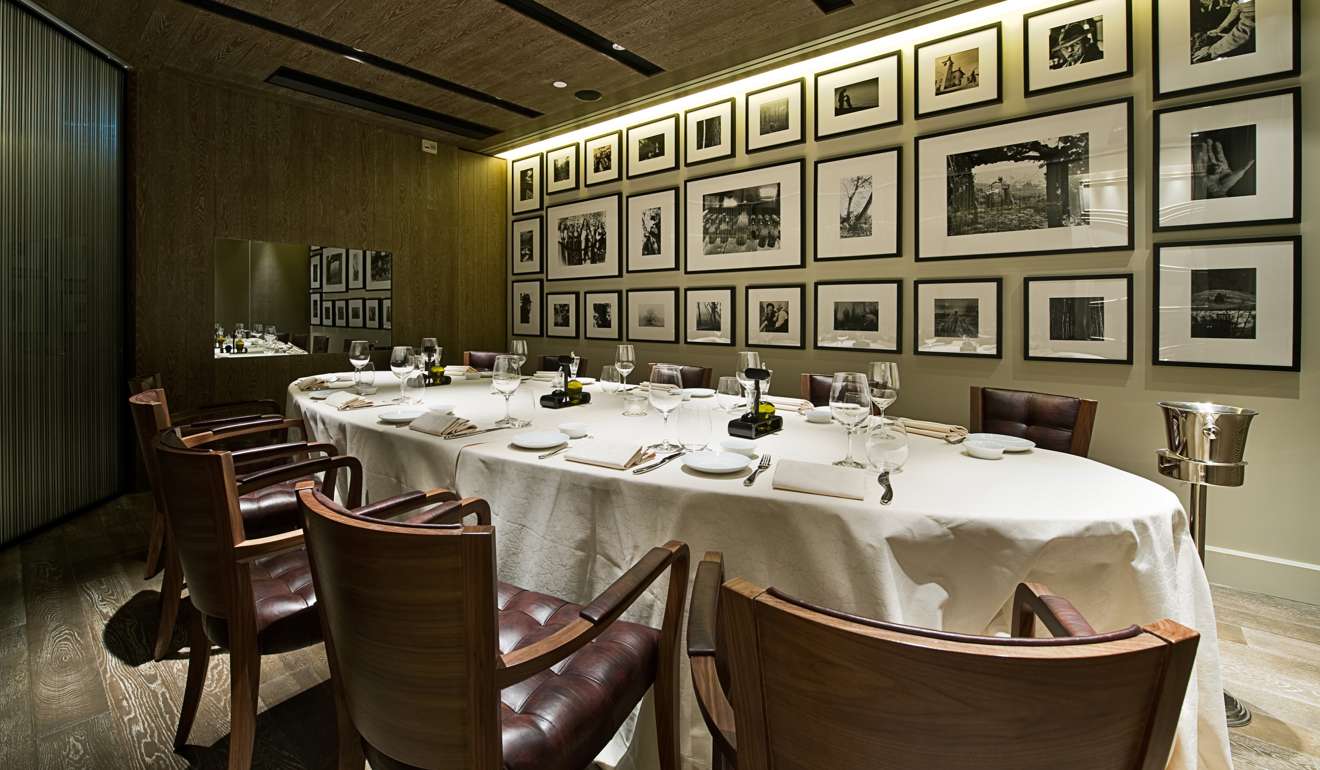 Similarly, his olive-oil choices vary according to what he is cooking.
"I use 100x100 by Tenuta di Carma [from northern Lazio, near Tuscany] for meat, a lighter one, Marchesi di San Giuliano Estate [from the eastern coast of Sicily], for fish and the aromatic Manzella e Iannello [from Palermo, northwestern Sicily] for shellfish. It's a small touch, but can make a world of difference.
"I really like products that are unique to the place," Bombana says, adding that he actively seeks out the specialities of small Italian towns, keeping an eye on regional fairs and trade shows. "Every time you discover a small town, it's like discovering another world."
With a host of restaurants to run, he isn't able to travel to the regions himself but, he says, he urges his suppliers to do so.
When Hong Kong chef Umberto Bombana served Madonna the wrong dish
"I tell them to go to fairs, and they send me pictures. You need to stay on top of it."
Bergamo, he says, is known for a type of red corn, the red beaked maize called Rovetta. "They developed it over centuries. And for my hometown, polenta is a substitute of bread. We cook polenta almost every day."
Central Italy is home to numerous types of legume, and his latest finds include cicer­chia, an ancient chickpea-like wild pea from Marche, and zolfino, a starchy, creamy bean from Tuscany, both of which are well documented by the Slow Food movement, which is bringing old regional crops back into the limelight, ensuring diversity in both the environment and diets. Movements like these have influenced Bombana greatly.
"Health is very important, for my family and for my customers. The food has to be beautiful and nutritious."