"The pulling is just for the photos," Jason Wong says, lifting a gooey sugar mixture that is ready to be combined with peanuts and black sesame in a stainless-steel pan the size of a baby's crib. "You just have to make sure everything is well combined."
Wong is making by hand the nut candies for which his family business, Kei O, is best known. His father, Wong Ngok-wing, started the business when Jason was in kindergarten, about 30 years ago.
"When my parents opened Kei O, it was just a regular corner store. We sold all sorts of street snacks, like fish balls and siu mai, as well as cookies and sweets that we bought from wholesalers," says Wong. "My father started experimenting with peanut candy as another income stream in the mid- to late-1990s, when the Food and Environmental Hygiene Department became stricter about selling cooked food.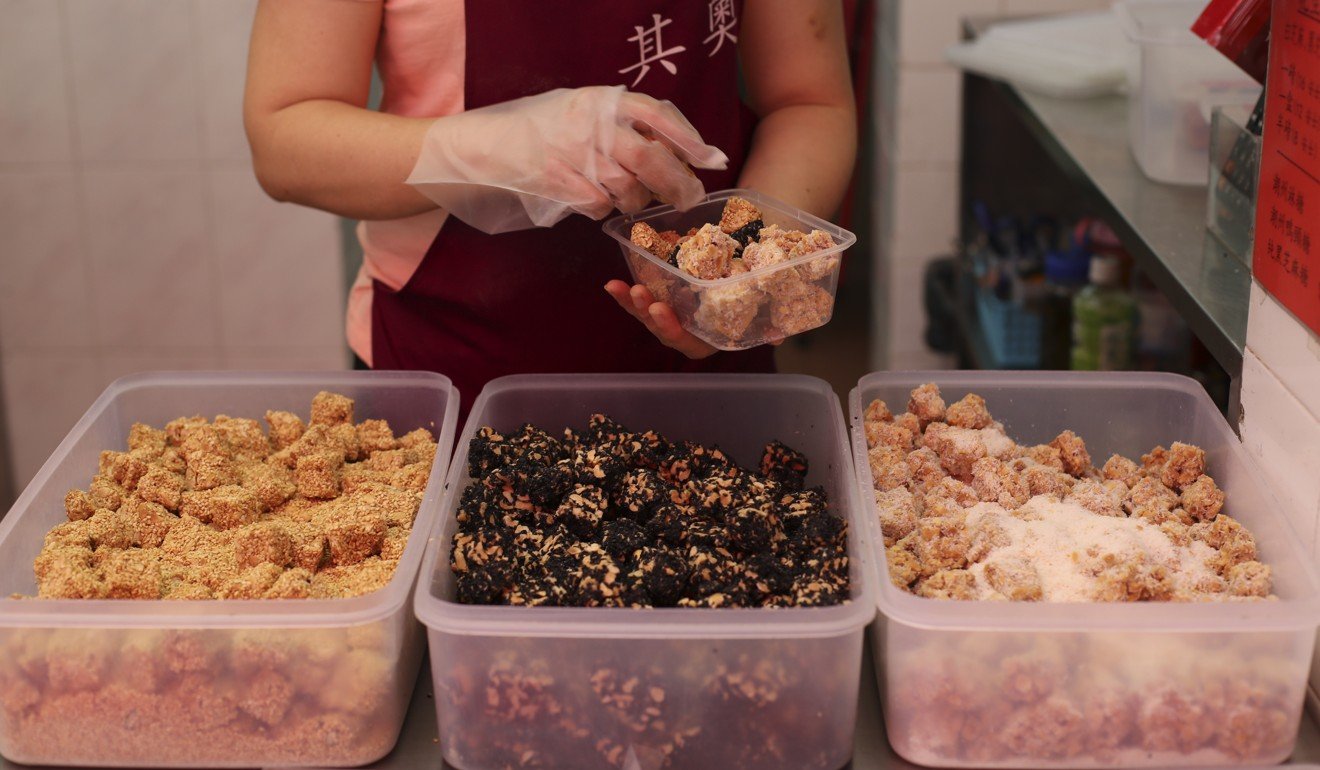 "He learned to make candies in his hometown, Chaozhou [in Guangdong province]. The ingredients are generally granulated sugar, maltose, water, corn­starch and any sort of nut. You adjust the proportions to make different textures – softer or harder."
As a child, Wong spent most of his spare time in his parents' shop, and learned to make the traditional candies by watching and helping out. The whole family still makes candies by hand on the premises.
Best of the best Hong Kong foods list: ultimate must try local dishes
"We need the sugar to go up to 120 degrees Celsius. The thermometer isn't always accurate, though. There might be areas that are hotter than others," Wong says. "You also have to adjust how much water you cook down depending on the weather. When it's cold, you don't cook it down so much, because by the time you take it out to [mix], it would be too hard. You learn from experience."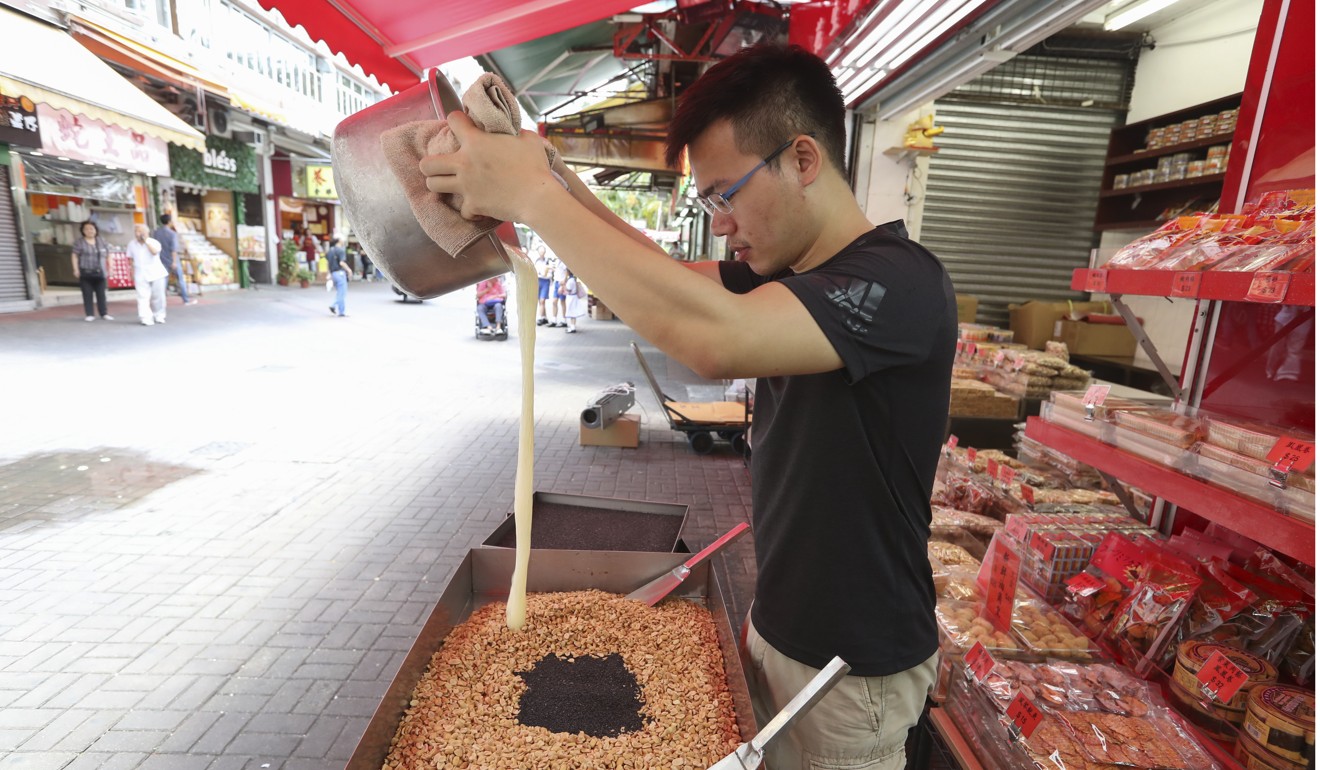 Kei O uses peanuts, sesame, cashews and pumpkin seeds, producing soft candies as well as classic Hong Kong pastries such as yau gok (deep-fried pastry parcels filled with peanuts, sesame, desiccated coconut and sugar) and banana pudding, which is pillowy and stretchy, not unlike Japanese mochi.
"The main difference between the recipe my father started with and what we make is that it's less sweet now," says Wong. "People used to like sugar a lot more."
Dim sum has bright future in Hong Kong despite decline in chef numbers, say industry insiders
In the run-up to Lunar New Year, Kei O will make up to 136kg of candy a day. Certain types, such as ginger candy, are particularly labour intensive, Wong says.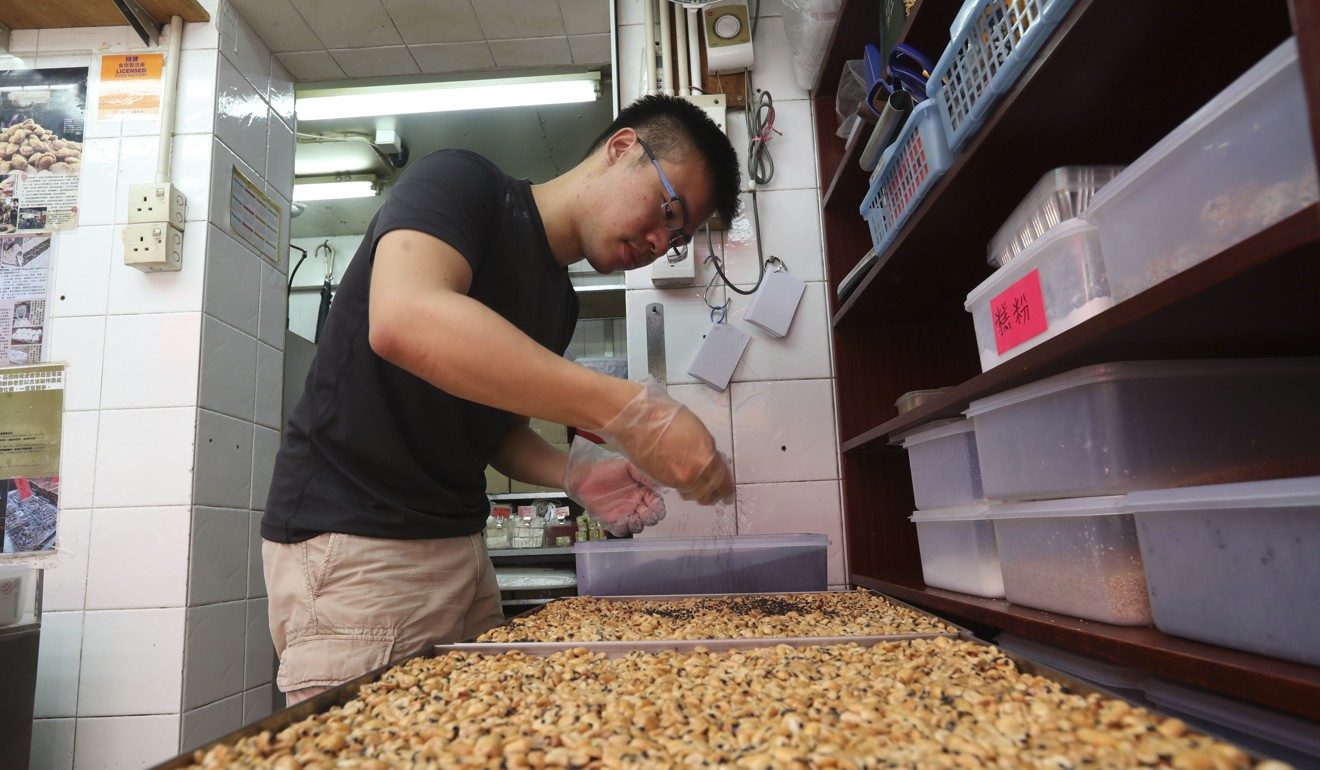 "Towards the end, it's like stirring concrete. You have to switch places every few seconds because your arms get so tired."
Although he graduated from university with a degree in mechanical engineering, Wong hasn't tried to mechanise the process yet.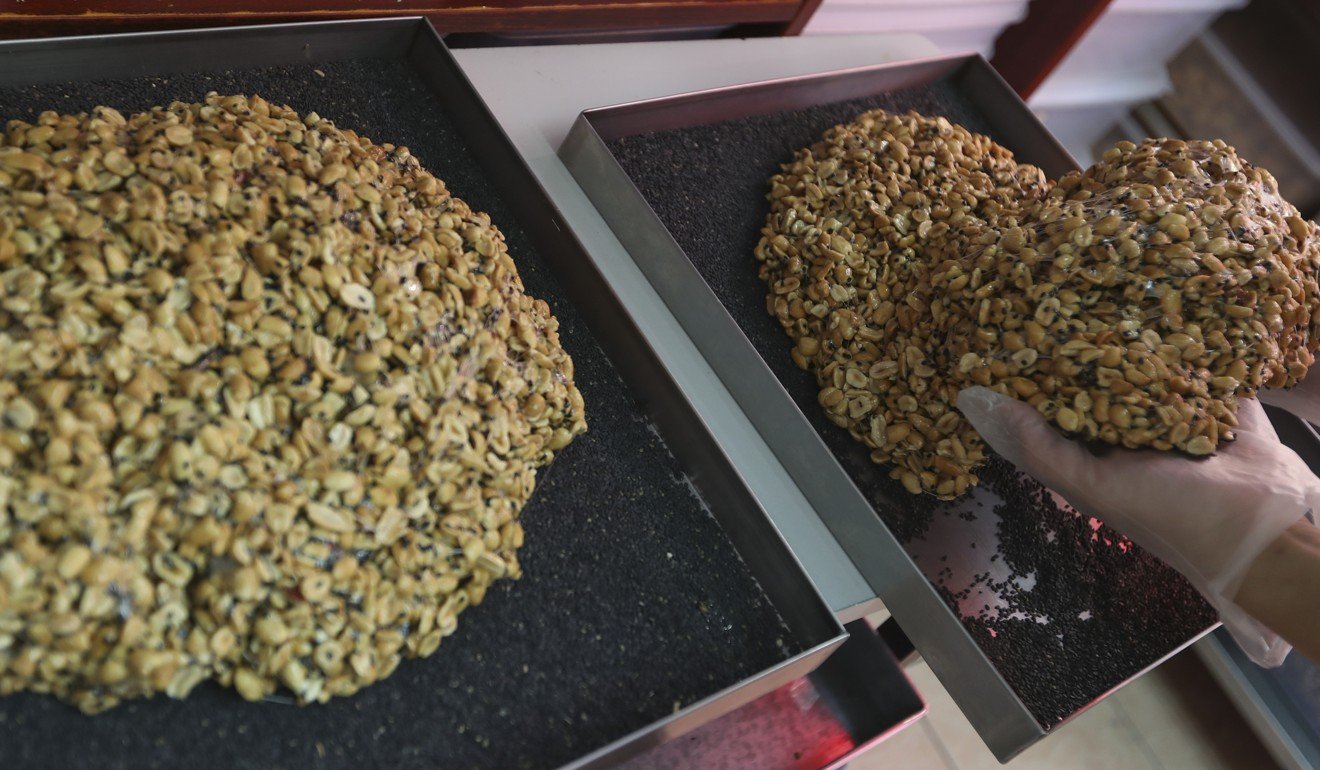 "Firstly, it's the cost – we can't afford it yet. Secondly, I don't think I'm good enough to design something. I didn't do that well in university," he says with a laugh.
Kei O has always been located in Yuen Long's Yau San Street – aka "Street-snack Street" – moving once, to a shop next door.
How do you make the perfect cup of Hong Kong style silk-stocking milk tea?
"We've always had a lot of local [customers]," Wong says. "Some have emigrated overseas, but every time they come back, they make sure to stock up. We've had people buy dozens of pounds of candy at once. It's funny when they see us: 'You're still here!'
"Since the West Rail Line opened, we've gotten a lot more people from outside Yuen Long, too. Outsiders are surprised by how busy our street is."