Remember the "F" word?
"Fusion" has come a long way, such cuisine having risen again to acceptable heights as young chefs combine their techniques with kitchen know-how passed down through the generations.
Asian cuisine was at the forefront of the fusion revolution and has suffered from the association: "Yes, we cater to the fish eater, spag-bol-lover and even the vegan-flexitarian in your family, so please join us for a bad meal."
Food historians trace fusion cuisine back to the 1980s, and restaurants that wanted to cater to affluent, urban professionals. Increasingly gentrified New York, Los Angeles and London led the charge, the unsavoury disguise used to smuggle Asian cuisine into Western mouths.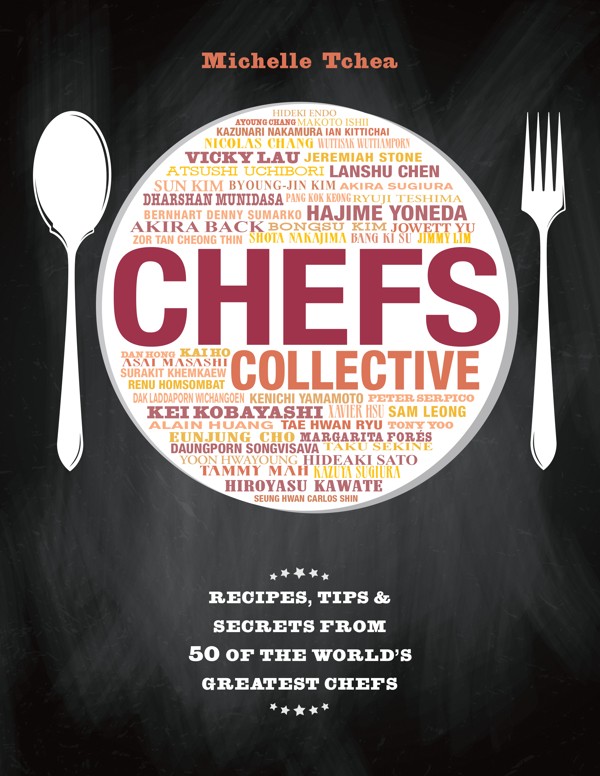 As an Australian-born Chinese, I remember my mum's fusion meals, admirable attempts to help my sister and I adapt to our cultural surroundings. I did not appreciate the spaghetti two-minute noodles, pizza on Chinese flatbread with shiitake mushrooms (an enigma in '80s Australia) and rice balls wrapped in seaweed, now popular lunchbox items.
Cross-cultural culinary mash-ups have come a long way; fear of sesame-crusted tuna with wasabi roasted potatoes perhaps still exists in pockets around the world, but a brigade of skilful Asian chefs are stepping up to the plate to help rehabilitate the F word, even if, like Nobu Matsuhisa, they refuse to use it to describe their cuisine.
Yet, authenticity remains elusive at gourmet chain restaurants, which led me to seek out dishes created by lesser-known but wonder-working Asian chefs. The manipulation of ingre­dients, techniques and culinary know-how are top rate at the restaurants listed below, where East and West are fused plausibly and the results should be acceptable to even the pickiest gourmet.
Those that follow are among the many Asian chefs included in the book Chefs Collective, by Michelle Tchea.
Ayoung Chang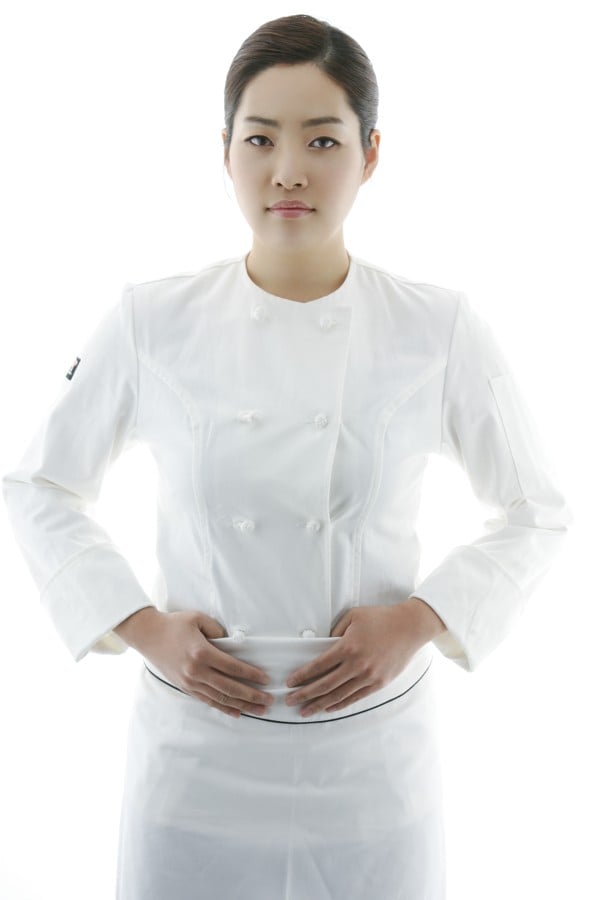 If you google "Chef Chang", the internet directs you to New York luminary David Chang, but you should delve further, into the wonderful cuisine of Ayoung Chang. I had to track the South Korean down to Biloxi, Mississippi, in the United States, but I'm glad I did. Her travels influence her cooking but her love for fermented Korean products and her willingness to use the words "pan Asian" to describe her cooking are inspiring.
Restaurant: Jia, Beau Rivage, Mississippi
Cuisine: Asian fusion; fermented food
The story behind her beef carpaccio and dried seaweed with sweet rice (below): "This dish is very popular in Korea. It perfectly complements my cooking style of using fermented foods in a fusion way."
Favourite ingredients:"Ginger and garlic. Ginger is the tree and garlic represents the earth. When used
in the right amounts, the flavours are amazing and draw out the flavours of other ingredients."
Least favourite ingredient: "Chilli is one of the most amazing ingredients in the world but when used incorrectly can only cause pain and no pleasure."
Kitchen utensils you can't do without: "A good sharp knife, measuring cups and spoons."
Favourite food city: "Bangkok, Thailand, because of the diversity of very strong ingredients that, when combined, make well-balanced dishes, plus the health benefits."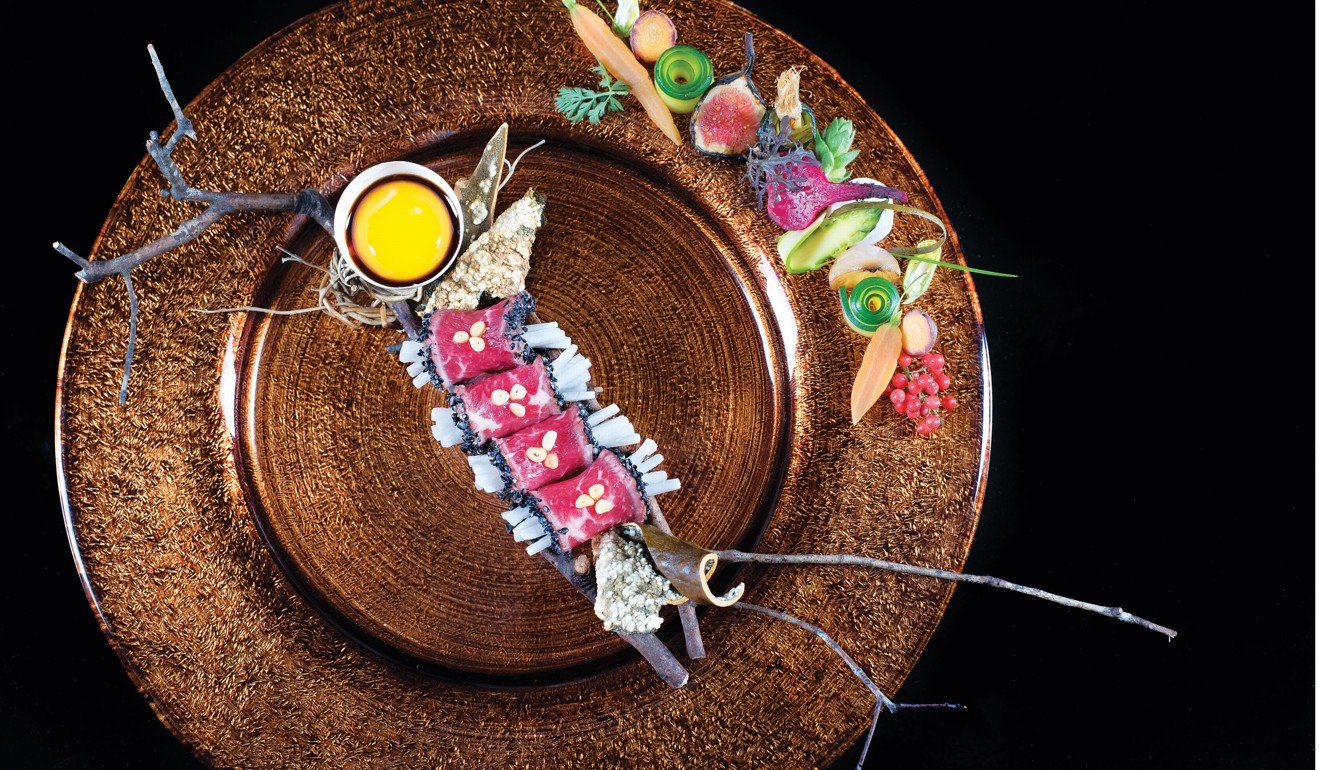 Biggest achievement: "When we find masters [...] who are trying to keep their traditions alive, which is a very expensive and time-consuming process. So many traditional items are on the verge of dying, we help them bring their items to market without change."
Worst thing about being a chef: "You have to be almost 100 per cent dedicated to the kitchen and
that doesn't leave much time for family."
Best thing about being a chef: "There is never a dull day in the life of a chef. Sometimes I will think about a menu or dish at night and I can't wait to test it out the next day. Some people [in other industries] grow tired and burn out, but being a chef I have never experienced that. Every day is a new journey."
---
Ryuji Teshima
One of the great Japanese chefs in Paris, Ryuji Teshima is using some of the best ingredients from his homeland to change the way Parisians eat. One of his talents is butchery, which he perfected while working at Hugo Desnoyer, an artisan butcher in the French capital. With his restaurant having been awarded a Michelin star in 2016 and 2017,Teshima is the Paris-based Japanese chef to watch.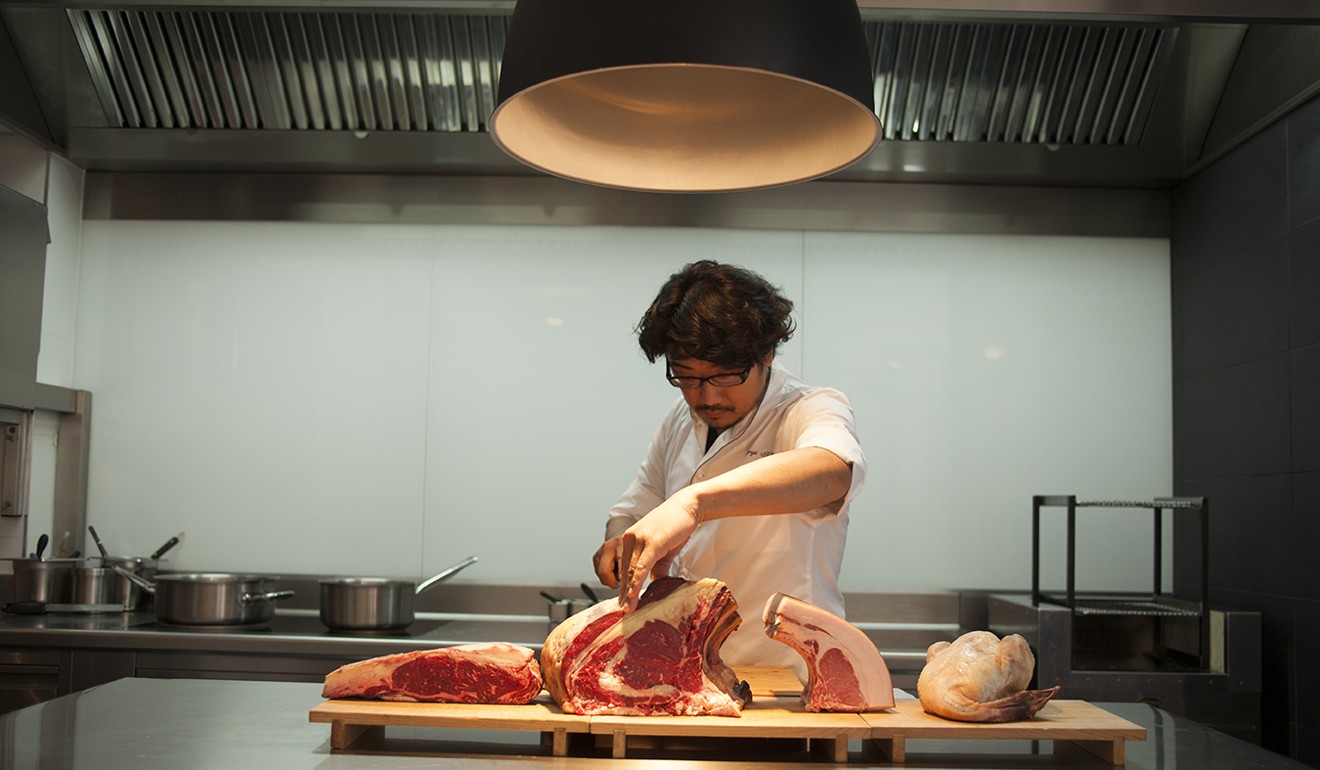 Restaurant: Restaurant Pages, Paris
Cuisine: gastronomic
Cooking style: French-Japanese
Cooking philosophy: "Always serve something that exceeds the guests' expectations from a professional chef."
Favourite food destination: "Japan. I love the sushi and grilled eels. In my home county, there are many restaurants that serve only specific ingredients, and these places seek only the best of the best."
Biggest achievement: "The opportunity to work at Hugo Desnoyer, because I was able to learn food culture that most Japanese can't experience."

Becoming a chef: "I tried many things in the past, and not all of them, of course, worked out for me. Cooking I quickly got attached to and fell in love with, so I decided to push myself and pursue this career."
Most underrated Asian ingredient: "Tofu."
Most overrated Asian ingredient: "Matsutake mushrooms."
Tip for a novice: "Practice makes perfect; if you have a dish that you want to master, make it at home as often as you can. Don't worry about perfecting it in the beginning, try to enjoy the learning process. I also encourage you to find many restaurants you can love in your city, to experience great dishes, to get inspired and fall more in love with food in general."
---
Xavier Hsu
Cheap and cheerful street eats are a hallmark of Taipei, yet, for a place with an obvious passion for food, the fine-dining scene has been underwhelming … until now. Xavier Hsu is one of a number of young chefs working to change misperceptions about Taiwanese food.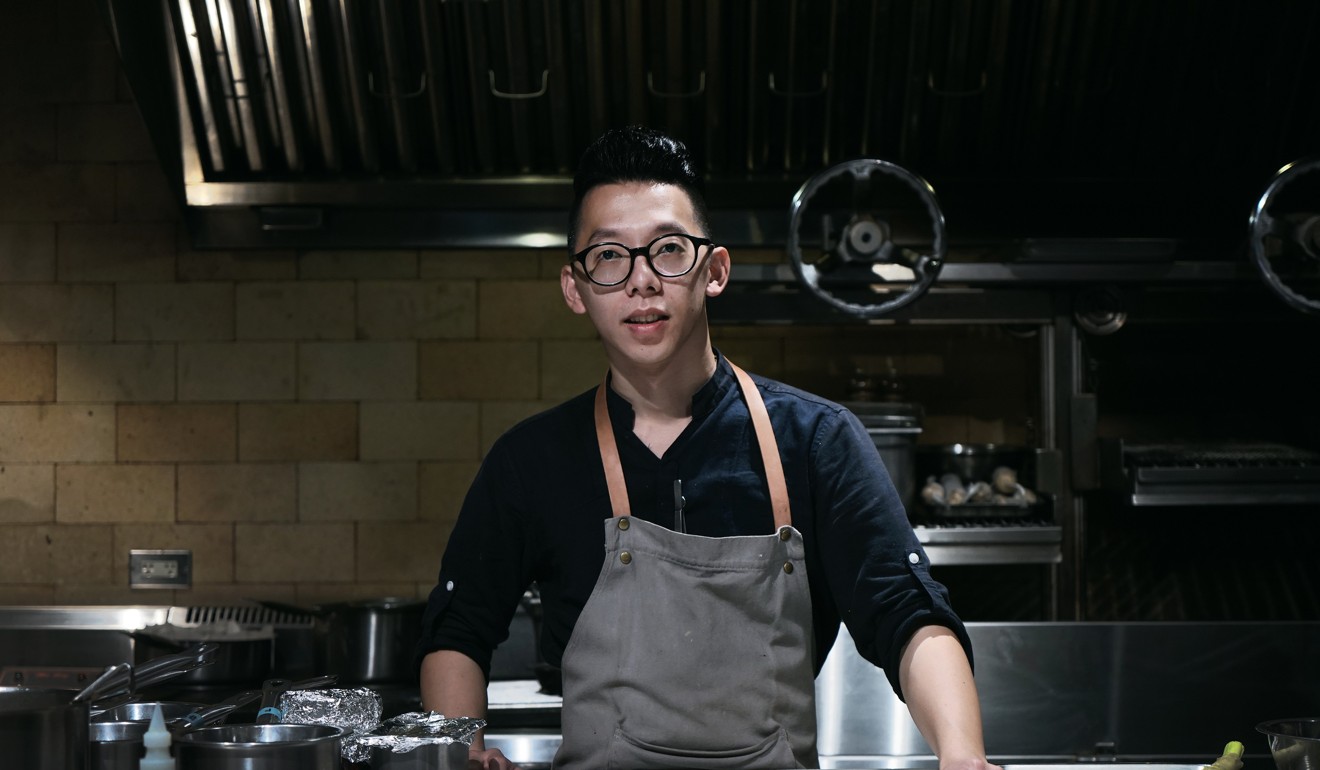 Although Hsu's cuisine is unconventional – he calls it "fire" – there is something exciting about the uniqueness of his dishes. Using mainly ingredients native to Taiwan, such as Magau peppercorn and vegetables foraged on the island, Hsu has taught his regular customers to expect the unexpected.
Restaurant: Nku Firewood, Taipei
Cuisine: fire
Cooking style: balanced and solid
Story behind his pork belly (below): "This dish reminds me of the first time I came into contact with the Ruiyan tribe, in Nantou. I use local ingredients from Taiwan to pay homage to the tribe."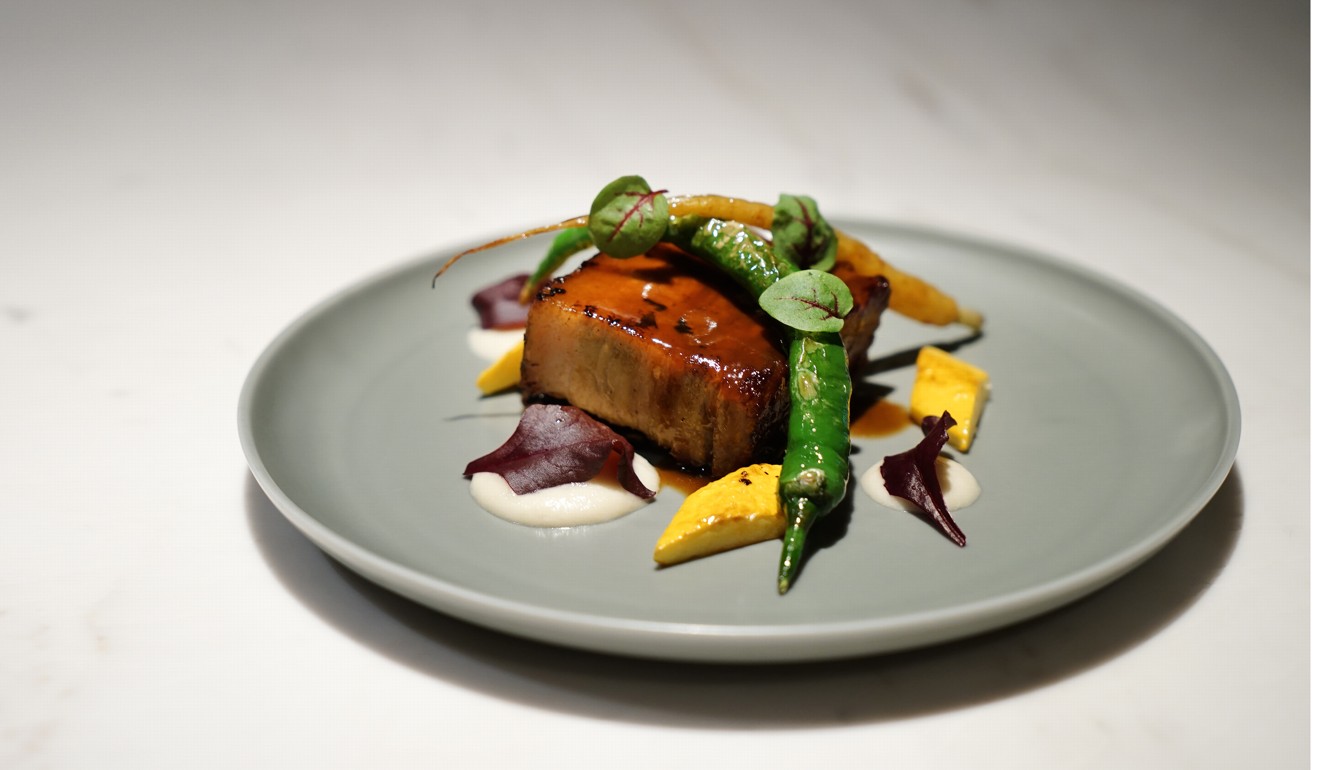 Becoming a chef: "I was a picky eater as a child so I developed discerning taste buds as I grew up. I decided to be a chef after graduating from high school."
Favourite food city: "Tokyo. I appreciate that the Japanese are careful and driven and they take pride in everything they do."
Favourite ingredient: "Lobster."
Cooking philosophy : "I see every step as the most important part as I cook. Step by step and careful cooking; dishes will naturally be delicious."
Tip for a novice: "Try not to use semi-finished products. Start all over and enjoy, step by step."
---
Hajime Yoneda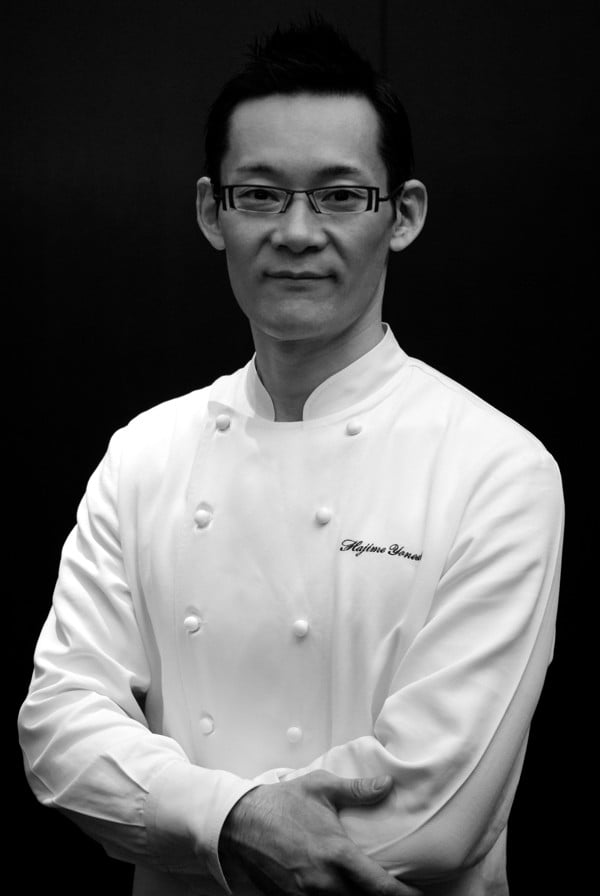 Like many great chefs, Hajime Yoneda turned to food having had a different career, in his case as an engineer. His restaurant, Hajime, received three Michelin stars just 17 months after it opened in Osaka, Japan, in 2008. Each of his dishes is like a work of art, intricate in appear­ance, meticulous in design yet appetising to even the most discerning food critic. One of the nominees of the Best Chef Awards 2017, his restaurant is a joy to visit.
Restaurant: Hajime, Osaka
Cuisine: "Our cuisine is a unique cuisine. We make the world of Hajime."
Cooking style: "innovative and artistic."
Story behind his Sora (below): "'Sora' means 'sky' in Japanese. When you look up at the sky, you feel hope. That is why I made this dish [of duck breast] with my heart. I used black garlic purée to trace out birds in flight on the plate as they complement the concept of the dish."
Earliest memory of food: "Reynoutria japonica, which are edible wild plants in the mountains. This particular plant is very sour and you can see it in mountain villages in Japan. I ate it for a snack when I used to play in the mountains. I sometimes prepare it as a sorbet."
Becoming a chef: "My mother liked to cook, and there were plenty of seasonal ingredients on the table [when] I was a child. I think this environment made me enjoy eating. Also, I was really interested in art and I watched a TV programme in which the chef was drawing a sauce on the plate. The image of 'food and art' got to my heart and I decided to become a chef."
Favourite ingredient: "The Japanese ingredient called natto. It is fermented beans and I eat it every morning. Why do I like it? Because I've eaten it since I was a child. It is a healthy food and I never get tired of its taste."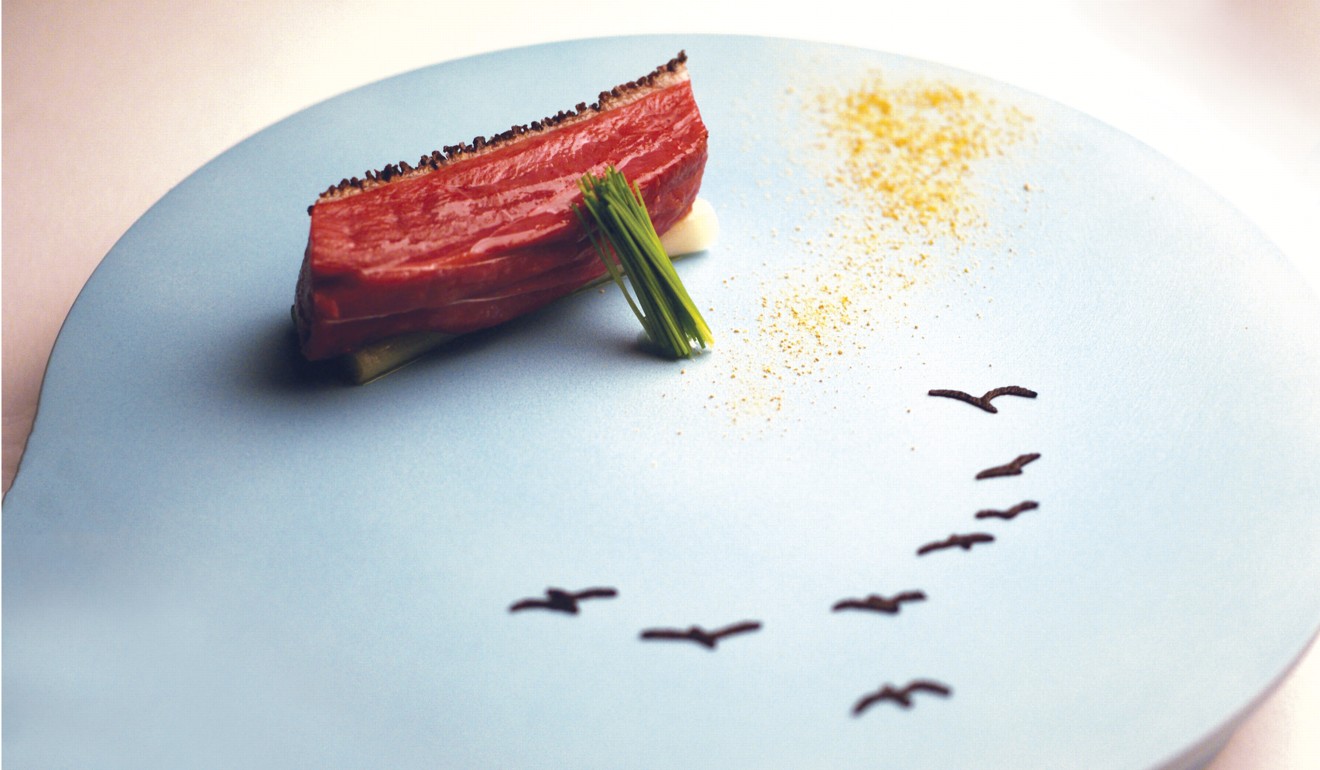 Cooking philosophy: "Express the balance and harmony of space with the highest technique, and enhance my cooking to art levels no one has yet expressed. I think cooking consists both of reductionism and complex systems. If you cut an apple into small pieces, you can see the elements and atoms that have formed the apple. The complex system of how the apple is com­posed and how it all interacts is visible. [The human body] is composed of cells and blood; the relationship with these complex systems connects with cooking. I think a great deal of sticking with details and keeping the balance of these components."
Favourite memory as a chef: "This is the story of one guest who would usually visit my restaurant about four times a year with his wife. One day, the guest told me his company was in danger of bankruptcy when they first visited my restaurant, and they thought it would be their last outing. They were served a dish that represented a bud blooming in adversity and it cheered them up. It has been five years and their company has emerged from bankruptcy."
---
Bongsu Kim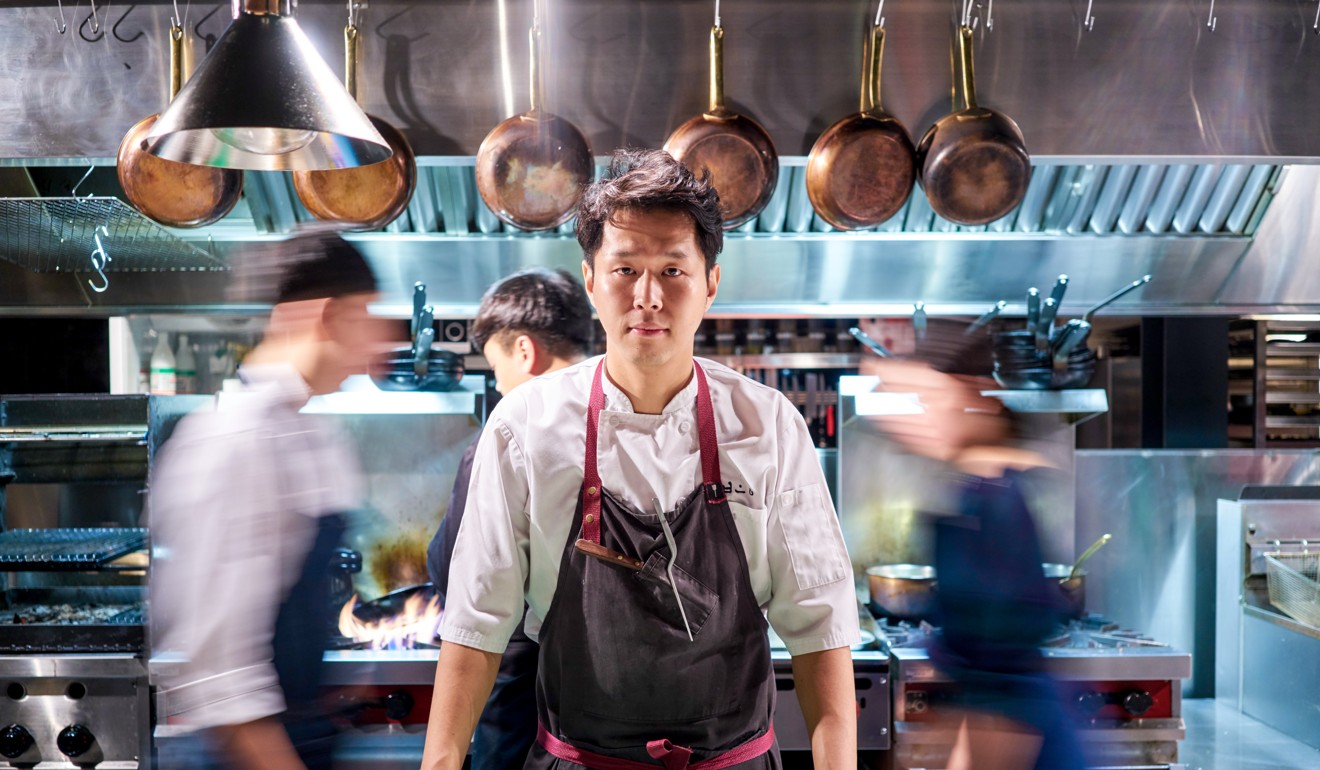 The young Korean honed his skills in some of Australia's great restaurants before returning to Seoul to work at 21st Century. Rumour has it that Bongsu Kim will be crowned San Pellegrino's next Best Young Chef. His simple tech­nique of mixing Korean ingredients with Western know-how is exciting for food lovers looking for some fun when dining out.
Restaurant: Korean Bistro 21st Century Seoul
Cuisine: contemporary Korean
Cooking style: "I'm very passionate and self-driven, and never give up on what's given to me. I focus on developing Korean cuisine in a modern and progressive way, utilising and blending ingredients in such a way that it doesn't lose the simplicity. I build a menu that is new yet comes from ordinary ingredients."
Story behind his pig's head pyeonyuk: "This is a typical Korean pork dish that is usually served with makgeolli [rice wine]. I wanted to give it a contemporary twist."

Motivation: "My mum was a chef, so I spent a lot of time in the kitchen when I was young."
Biggest achievement: "I was lucky enough to work at a two Michelin-starred restaurant called Jungsik, in New York, where my career first took off."
Cooking philosophy: "Farm to table cooking. Freshness is everything."
---
Ryu Tae-hwan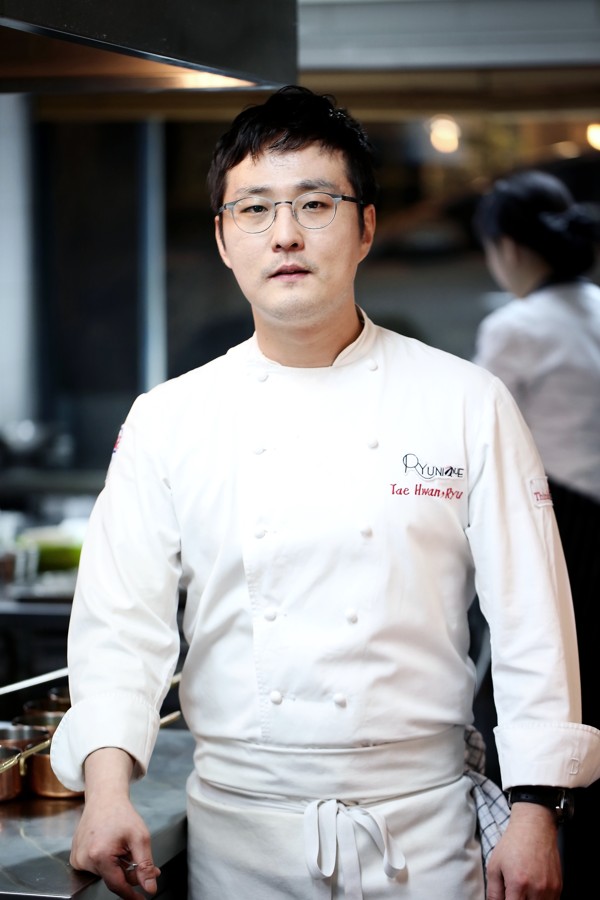 His ability to combine French and Japanese techniques and ingredients makes the unassuming Seoul-based Ryu Tae-hwan a chef worth travelling for. Having worked at Heston Blumenthal's The Fat Duck and other Michelin-starred restaurants in Europe and Japan, Ryu should have a lot to offer over the next few years. His restaurant, Ryunique, was ranked 27th in Asia's 50 Best Restaurants 2015.
Restaurant: Ryunique and Normal by Ryunique, Seoul
Cuisine: contemporary
Cooking style: "Hybrid cuisine."
Inspiration: "Definitely my father. He loved cooking and wanted to be a chef. He was a marine biologist. I was born in Busan and lived near a coastal city in South Korea. I spent most of my time with my father at his laboratory, surrounded by the sea. I began my culinary career at a relatively late age – 22 – after being encouraged by my father."
How top Korean chef stopped hating kitchen work and came up with his 'hybrid fusion' style
Formative experience: "I spent a long time in Japan, Australia and the UK, training in several famous restaurants. I lost 20kg and only had a pair of jeans and three T-shirts with me. Even though it was a very hard time, I believe that experience has made me the chef I am today."
Favourite food destination: "I love sushi and Japan; to me, it is home."
Biggest achievement: "My restaurant was awarded the 79th World's Best Restaurant in 2015. It was our first award and I simply cannot forget that day."
Cooking philosophy : "Cleanliness. Cooking always starts from the beginning. Ingredients, kitchen tools and I as a chef can only achieve perfection based on a clean status. Then, freshness can be maintained from beginning to end."
Best thing about being a chef: "Whenever I cook, I feel as if I am a scientific nanoparticle."
---
Shota Nakajima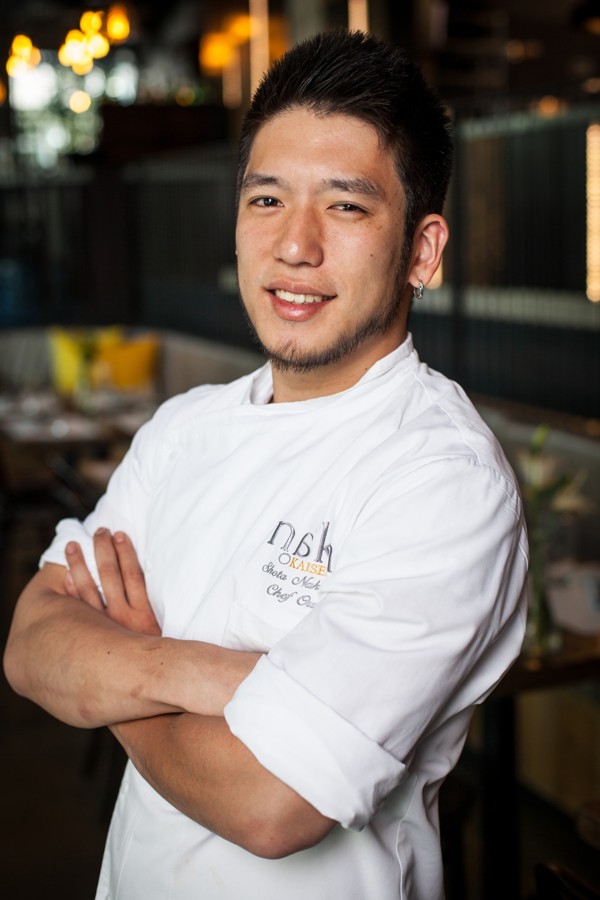 One of the most talked about chefs in the US – and deservedly so. Having started as a dishwasher, Shota Nakajima's résumé includes stints at Michelin-starred restaurants with chefs such as Yasuhiko Sakamoto, in Osaka, and it has been his experiences back home in Japan that have honed his skills. Focusing on kaiseki cuisine, which is time-consuming and hard to master, Nakajima has made traditional multi-course dining approachable.
Restaurant: Adana, Seattle
Cuisine: "northwest kaiseki"
Story behind his onsen tamago fu (below): "Onsen tamago fu is a classic egg dish. Originally made in ryokans [traditional Japanese inns], or hotels, the dish is made in hot spring water. It is typically served for breakfast since all they do is place the eggs in a hot spring for an hour, crack them and pour soy dashi on top. I decided to create a dish where you only eat the egg yolk but have the texture of soft cheese."|
First dish: "Sunny side up eggs, Japanese style. When I was young, my mom taught me to heat up the pan, crack the egg, pour some salt and water, close the lid and sing the Japanese ABC song."

Becoming a chef: "I was a dishwasher at a local restaurant [in Seattle] when I was a teenager. I wanted to quit so many times because I thought it was too tough. After I left work every day, I would tell myself I would never come back, but every morning I would be so mad at myself because I felt like I was letting myself down, which turned into motivation to working my way up and work in the kitchen. I gave my mom quite a hard time growing up, so the first time my mom came into the restaurant, she was so proud of what I had done. That's when I realised I wanted to become a chef."
Favourite recipe: "Dashi is the base of Japanese cuisine and is based on three ingredients: kombu kelp, bonito flakes and water. Every restaurant does it differently. I like to use ma-kombu kelp, tuna flakes with the bloodlines cut off and water from the local mountains. There are basic techniques on how to make dashi, but to learn my preparation, you would have to work for me for at least a year. It would probably take longer to under­stand because the more you understand, the more confusing it gets. I've been making dashi for a few years, but I still have no idea what the outcome will be like."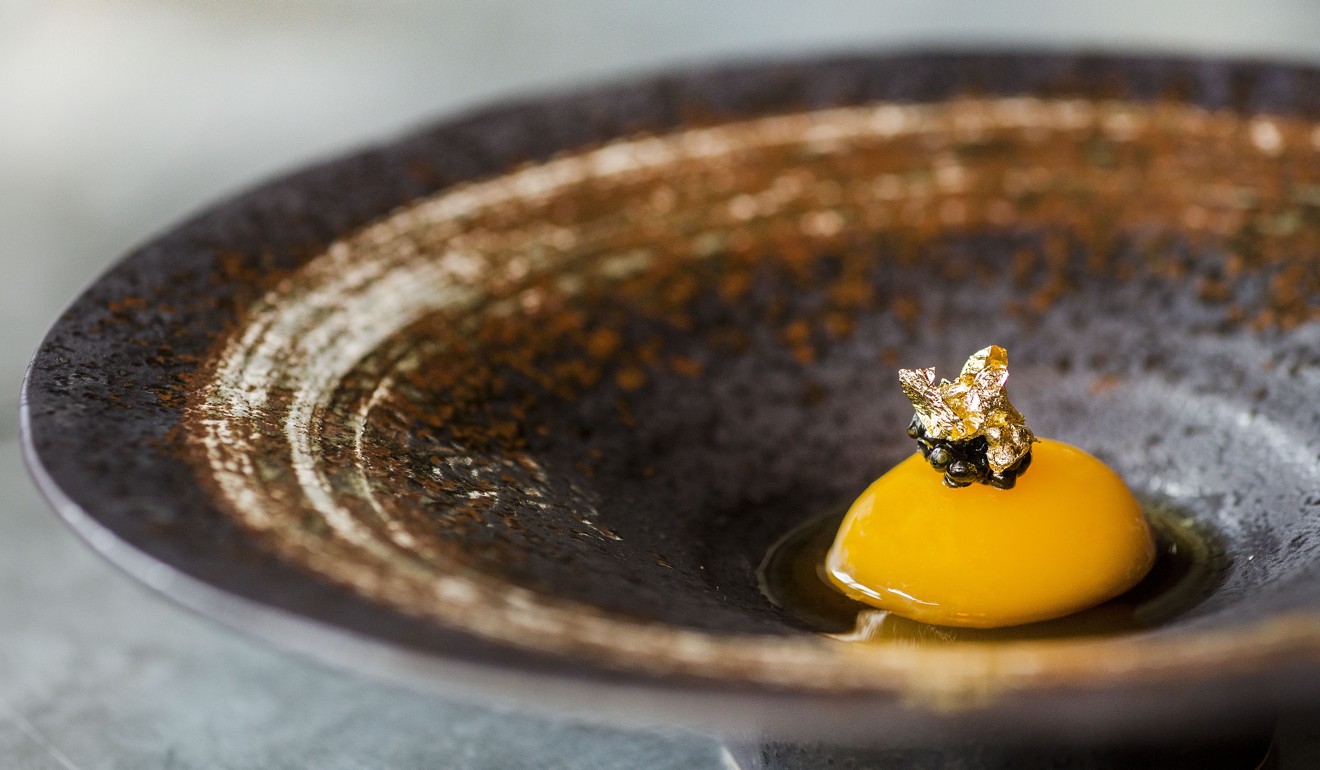 Most underrated Asian ingredient: "The three main types of soy sauce: regular, usukuchi and tamari. There are a lot of other kinds, some of which are smoked, clarified or whatever fancy term people want to use, but if you are cooking Japanese food, all you need to understand is the different ways of using these three kinds of soy sauces."
Best thing about being a chef: "The crew and family I am surrounded by when I am working in a kitchen. As clichéd as that may sound, these are the people I fight with, laugh with and break up with. But, at the end of the day, we grow together. There's a Japanese saying: 'where rivers cross from the mountains and through your journey, you meet so many people.'"
Aspirations: "Cooking is extremely personal for me, and changes every day with emotions and experience. To cook food I am happy with is something I know will never happen, because there's always something that could be better. I aspire to keep cooking with this mentality."
Cooking philosophy : "Every dish that goes out should be something you would want to serve to someone you love and care for – and I hope to God that the guests will love it!"
---
Margarita
Forés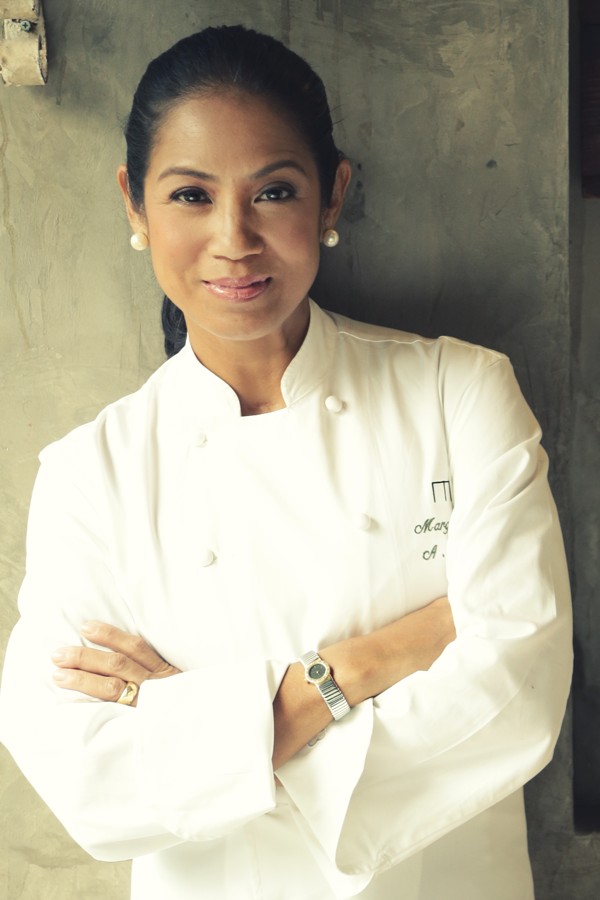 Last year, Margarita Forés, the chef behind several culinary ventures in the Philippines, gained inter­national status after being voted Asia's Best Female Chef by more than 300 food experts who also nominate the places that make it onto the Asia's 50 Best Restaurants list.
"Filipino chefs, especially the young ones, should feel strongly about their heritage and discover what makes their cuisine unique," Forés says. "They need to be passionate and feel strongly about being Filipino."
Restaurants: Cibo (11 branches), Grace Park and Lusso, all in Manila
Cuisine: modern Filipino
Story behind her crab milhojas of water spinach gnocco and calamondin gel (below): "It best represents my background, from starting with Italian and eventually appreci­ating my national cuisine."
Asia's female chef of 2016 is Philippine champion of Italian cuisine
Becoming a chef: "I worked at the Valentino fashion house in New York in the '70s. There was a large influx of new Italian businesses to New York at the time. While I enjoyed the fashion part of it, the flourishing Italian dining scene got me cooking my own pasta and practising with my mom's cooking. Eventually, I found myself spending more time at night cooking for friends, both Italian and Filipino. Finally, I decided to pack my bags and go to Italy to learn about the cuisine first-hand."
Biggest misconception about Filipino cuisine: "That it's all about exotic stuff like balut, adobo and being very brown. There should be a stronger focus on places where our cuisine is executed correctly and with
the best ingredi­ents; where the seafood is not overcooked; where food is not just brown; places that present the cuisine with an awareness of how a foreign palate would appreciate it. In a way, Philippine food is like Italian cuisine – it is so regional."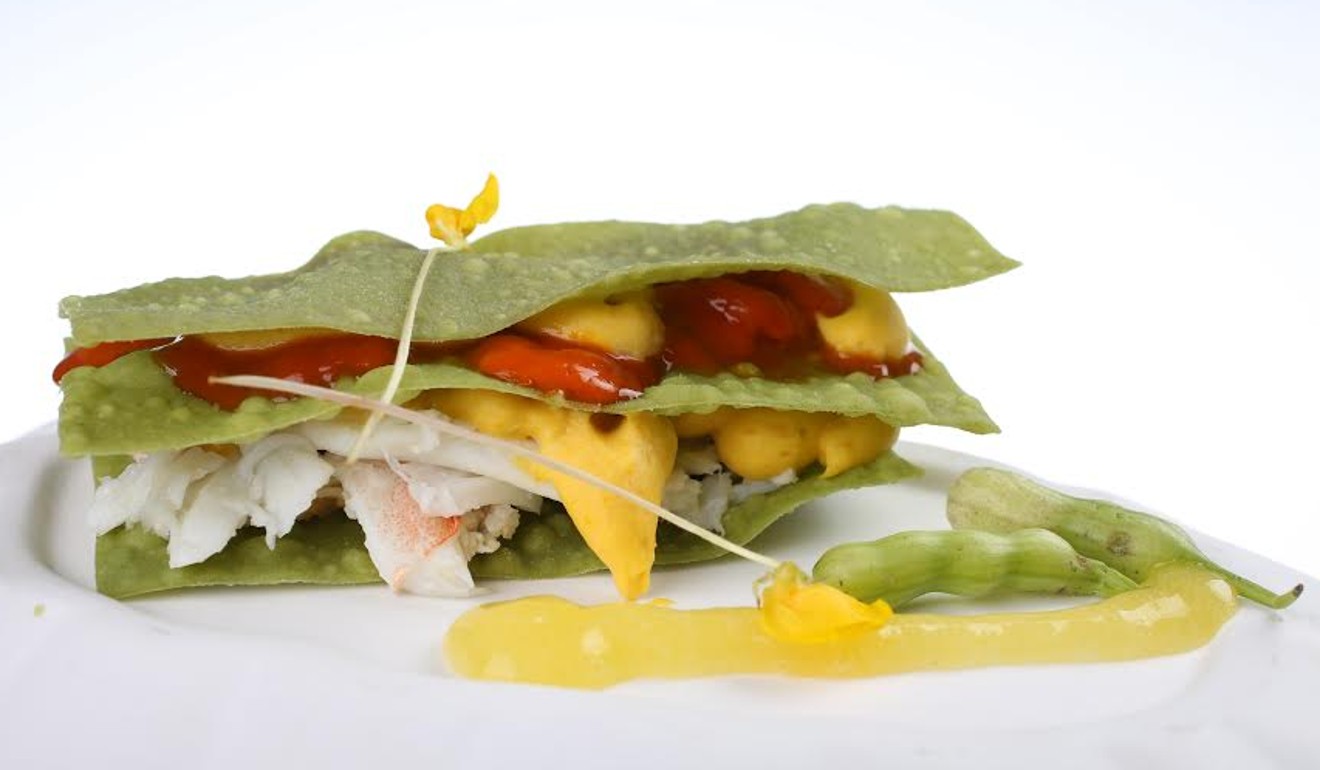 Biggest achievement: "The wave of recog­nition on the international stage – presenting Philippine cuisine at Madrid Fusion 2015 as well as helping bring Madrid fusion to Manila that year, presenting at Identità Golose in Milan last year and, most especially, being chosen as Asia's Best Female Chef 2016."
Best thing about being a chef: "The sense of fulfilment from having the con­stant opportunity to feed and nurture others."
The worst thing about being a chef: "The long hours and the physical involvement are huge if you are to be successful."
Favourite food destination: "Going back to my home province of Negros is always heart-warming and a grounding experience; my grandfather's advice has always been to never forget how I started and where I came from."
---
Dak Laddaporn Wichangoen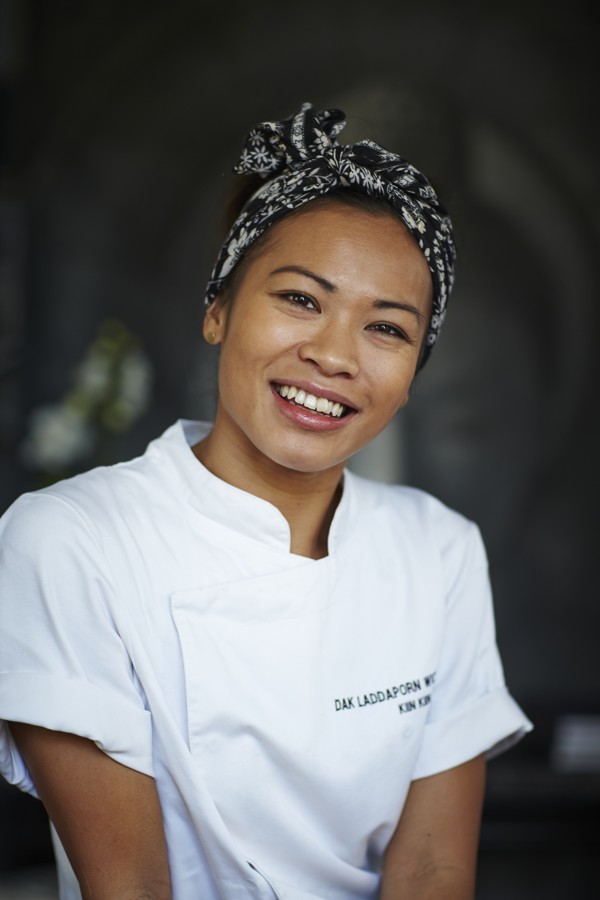 Being home to restaurants such as Noma and Geranium, the competition is exceptionally high in Copenhagen, but Thai-born chef Dak Laddaporn Wichangoen is not fazed. She runs a tight ship, drawing influences from her roots to present dishes Danes now crave. "In spite of Copenhagen's size, the quality is so high, and you need to work hard just to keep up with all the other [restaurants]," she says. Her refusal to swap her home-made fish sauce for béchamel, for instance, is inspiring.
Restaurant: Kiin Kiin, Copenhagen
Cuisine: modern Thai
Story behind her frozen red curry with lobster (below ): "This dish was on our first menu. The ice cream smoothes over the sharp taste of curry and is paired with sweet lobster and longan fruit and the round taste of the avocado. We have taken something as Thai as a red curry with seafood and turned it into something new by playing with the textures and the presentation."
First food memory: "I had been living in Denmark for a year and had not learned to love Danish food. My Danish dad decided he wanted to teach me how to do a classic dish called frikadeller [Danish meatballs],
in the hope that I would like the food better if I made it myself. Every time, I dropped the köttfärs [minced meat] on the floor while making the meatballs. My dad always said it was OK, and that meatballs taste
best if they have been on the floor first."
Becoming a chef: "My mother, grand­mother and great-grandmother have been some of the best cooks and, in our family, everything revolved around food. So the interest and curiosity for food and cooking have always been there. I have never been a 'sit down and read' kind of person, so I thought, why not start something that I liked and was curious about?"
Best thing about being a chef: "It is amazing that you can give, and bring a person back to, a memory through something so basic as food. That is also what makes me get out of bed, happy to go to work every day. For me, being a chef is not a job, it is like being a farmer. It is who you are, it is a lifestyle."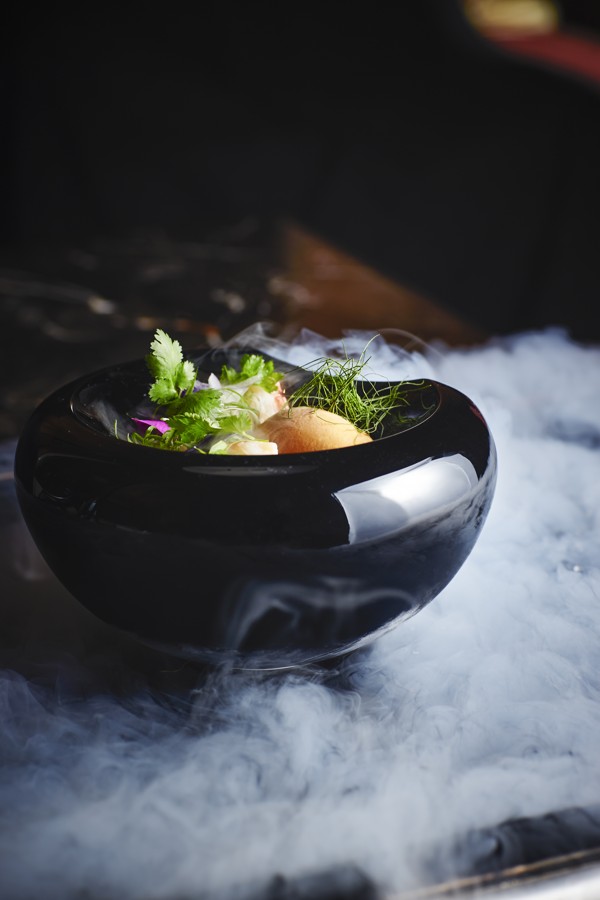 Biggest misconception about Asian cuisine: "That it needs to be either overflowing with soy, extremely spicy or covered in sweet and sour tomato/pineapple sauce. In Denmark, people tend to go to 'Chinese/Asian restau­rants' and think the 'Asian food' they are having is what we Asians eat and that Asian food is all about spring rolls, noodles and deep-fried hell.
"Asian cuisine is balanced. You need to always have the five tastes in mind when you cook: sweet, sour, bitter, salty and umami."
Biggest achievement: "The first year after becoming the head chef of Kiin Kiin and keeping the Michelin star. There is a lot of pressure being head chef at a restaurant operating at this level. The biggest pressure was to prove to myself that I had what it took to work with the 'big boys'. And, of course, telling my mom."