Victoria Chow, founder of bars The Woods and The Woods Annex, in Central, as well as the Kwoon by The Woods brand of canned cocktails, works long days. But, even though she's in the intoxicating business of alcohol, when she does relax or entertain at home, she's still happy to fix the drinks.
"If I make cocktails, it's the simple stuff: margaritas, old fashioneds, gin and tonics," Chow says, adding that her basic bar at home centres on gin, bourbon and tequila. "Bour­bon and gin are two ends of the spectrum of what I like drinking: either light and refreshing or [bold], like an old fashioned."

Chow's gin of choice is St George Botanivore, distilled in the San Francisco Bay Area (she used to live in that Californian city) and boasting a complex mix of botanicals. While she aims for a 50-50 balance of spirit and tonic in her drink, that might fluctuate.
"If it's a nice enough gin," Chow says, "you want to be able to taste it." And she tries always to have a trio of tonic waters; "If I have a gin that is distinct in flavour, then I will go for something like the East Imperial – it's a little less carbonated, a little more neutral. Fever-Tree is a standard, a go-to, while 1724 goes with Gin Mare."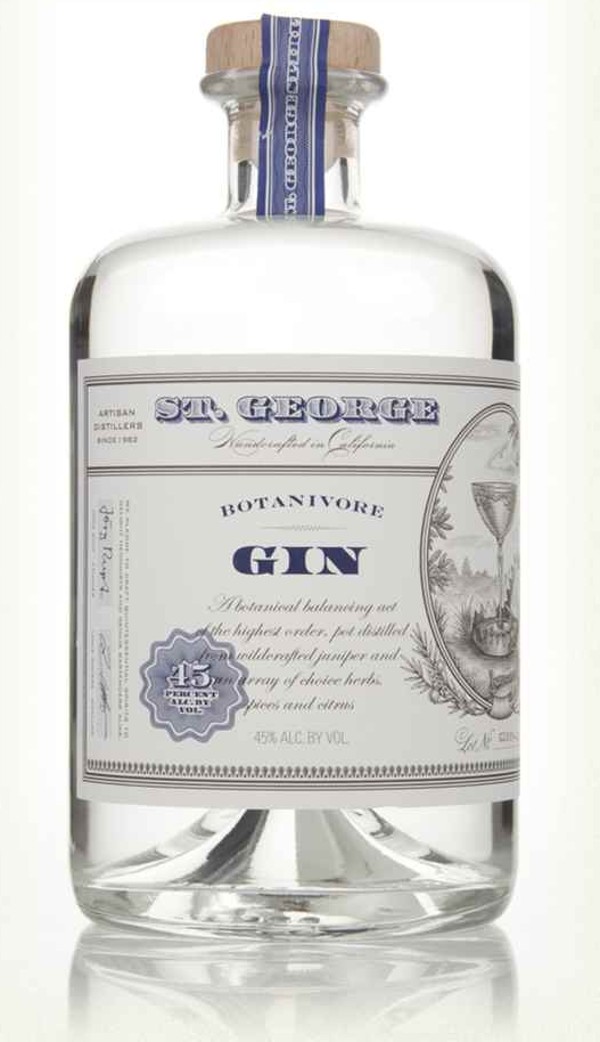 For cocktails requiring more precise pouring, Chow uses a jigger.
"I'm a little less trustworthy when it comes to pouring; I will screw it up once or twice," she admits. "It's not second nature for me, as it is for my bartenders."
Chow also keeps a selection of olives and gherkins at home, because she has a passion for dirty martinis. "It's kind of a guilty pleasure, because some bartenders really hate on the dirty martini," she says. "I really like them, especially with gherkin brine."
For when she fancies a hot drink, Chow has a collection of teas by British brand teapigs.
"I was drinking too much alcohol, too much coffee," she says. "My stomach was starting to act up a lot, so I switched to tea. I still need caffeine to get through the day, but I always have chamomile before I go to bed, and I start the day with English breakfast, jasmine or Earl Grey."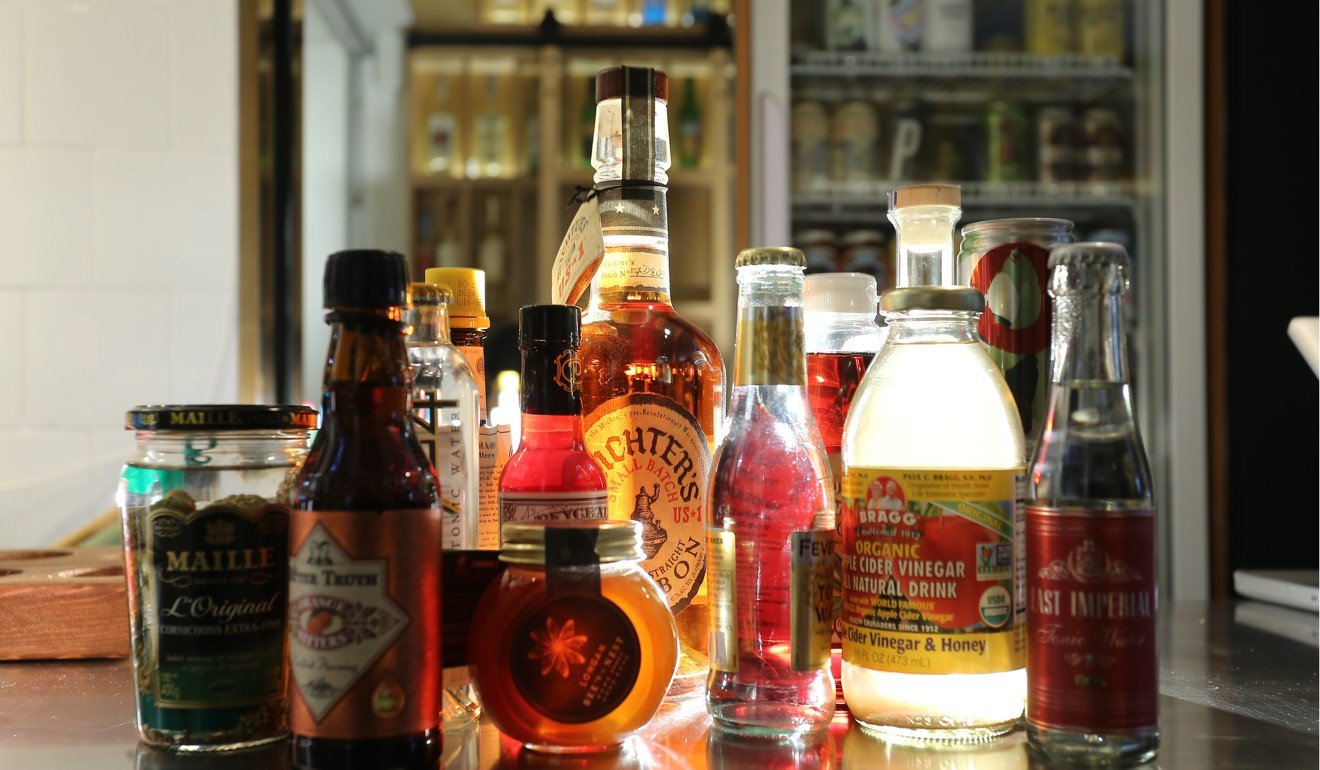 With three businesses to manage, Chow often returns home late.
"I go to sleep at around 2am, which is a long time since my last meal, so I start getting really hungry," she says, admitting to late-night snacking. "It's so bad. I'm trying to change that."
And when she does succumb, Chow says she tries to snack on nuts and freeze-dried fruits and vegetables, with Greenday being a favoured brand.
Conveniently, she can stock up at Organic 21 food shop, which is next to The Woods Annex.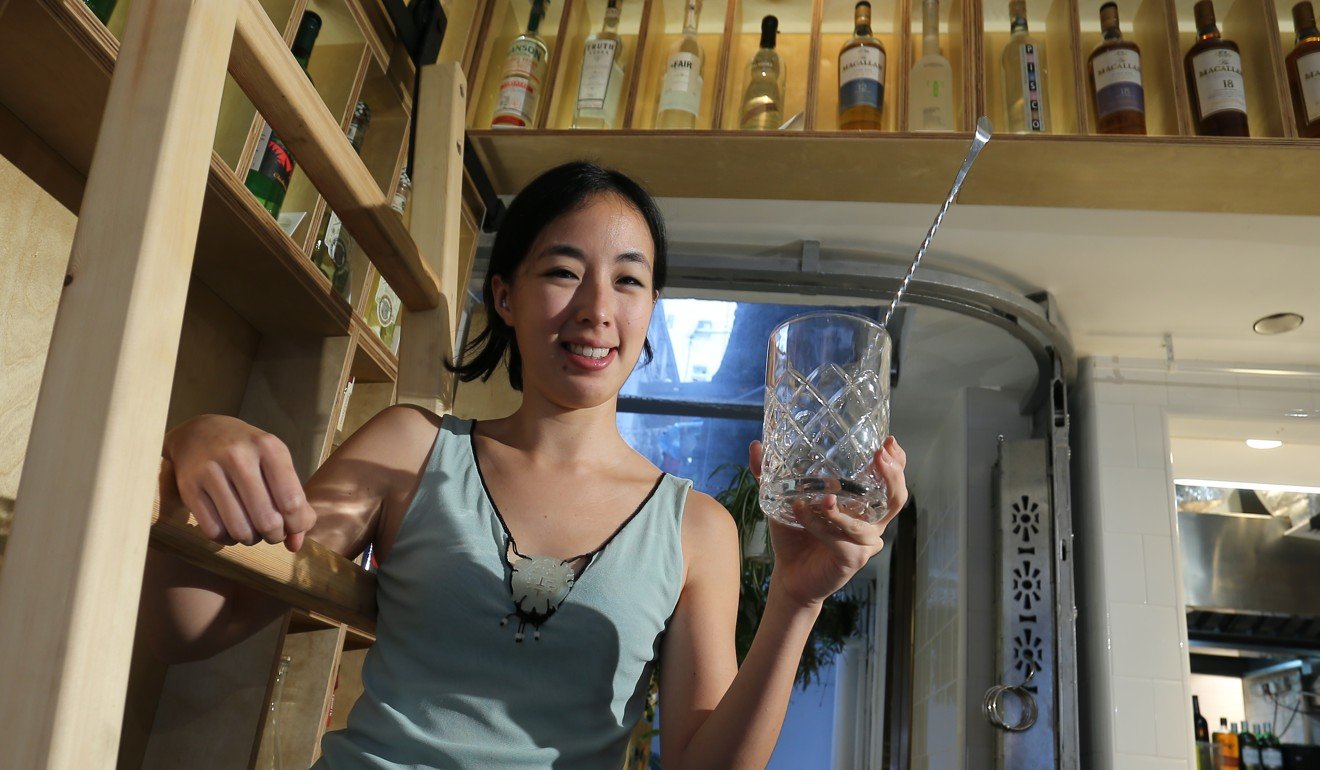 A favourite way of discovering new snacks, especially when she's travelling, is to visit convenience stores and simply grab something from the shelves.
"I love picking up anything that sounds weird," she says, highlighting Harvest Snaps as a wonderful find. "They're dehydrated pea snacks. They have them in 7-Eleven [in Hong Kong] now. I used to get them in Whole Foods [a supermarket chain] when I was in the States, but they're everywhere now. It masquerades as something healthy, because it's a vegetable, but it's definitely not."
Another late-night snack of choice is a Shin Ramyun-brand cup noodle, with extras.
"Shin Ramyun is a must, it's a staple," Chow says. "I usually dump an egg in the water when it's boiling, so I have sort of an onsen egg. I don't really keep an eye on the temperature, but I'll get it just about right, and I'll crack it just when it's done. I also add dried seaweed – the nori sheets."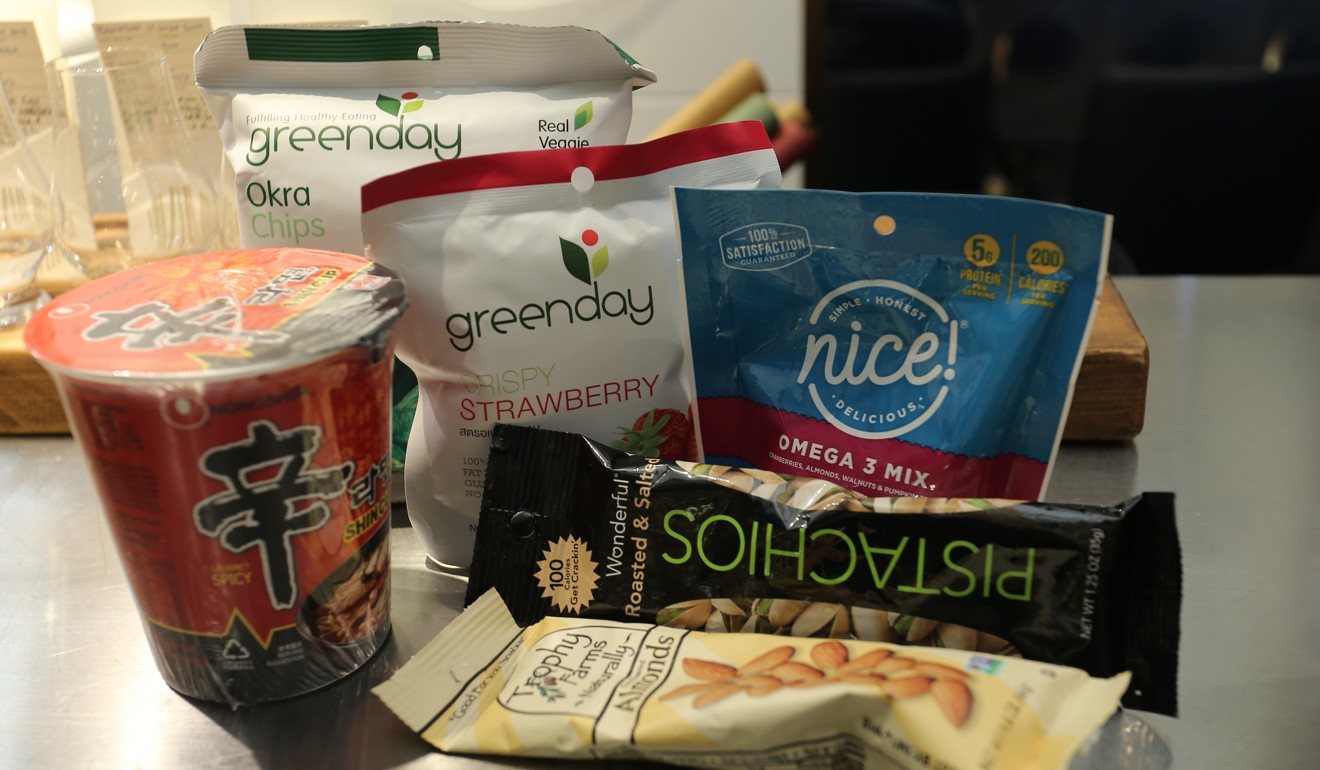 When Chow is in the kitchen, she prefers simple dishes, such as stir-fried vegetables and seared porto­bello mushrooms, and looks for ingredients that provide a flavour boost, such as herb salts and truffle salts for finishing.
"I like fun salts," she says. "All you need is a pinch to make whatever you're cooking a little more interesting."