From across the street, you can smell it. The warm, buttery aroma of freshly baked bread wafts out of the bakery windows and lingers in the crisp autumn air.
"Office workers in the area often follow the scent into the building," Peter Keung Chi-sum, executive director of Heung Heung Food Products, says with a chuckle. "We don't make much from these individual sales but, of course, we won't turn anyone away."
WATCH: Meet the physics graduate who became an artisan baker
Keung, together with his wife, Tammy, manages the bakery that his father, Keung Shing-woo, built. Keung Snr was taught to make bread by a Western chef at a canteen. In 1966, he invested HK$3,000 and with three friends opened Heung Heung Bakery next to the public toilet on Davis Street, in Kennedy Town, a fact that soon became an in joke among the staff, given that the shop's name literally translates as "fragrant fragrant".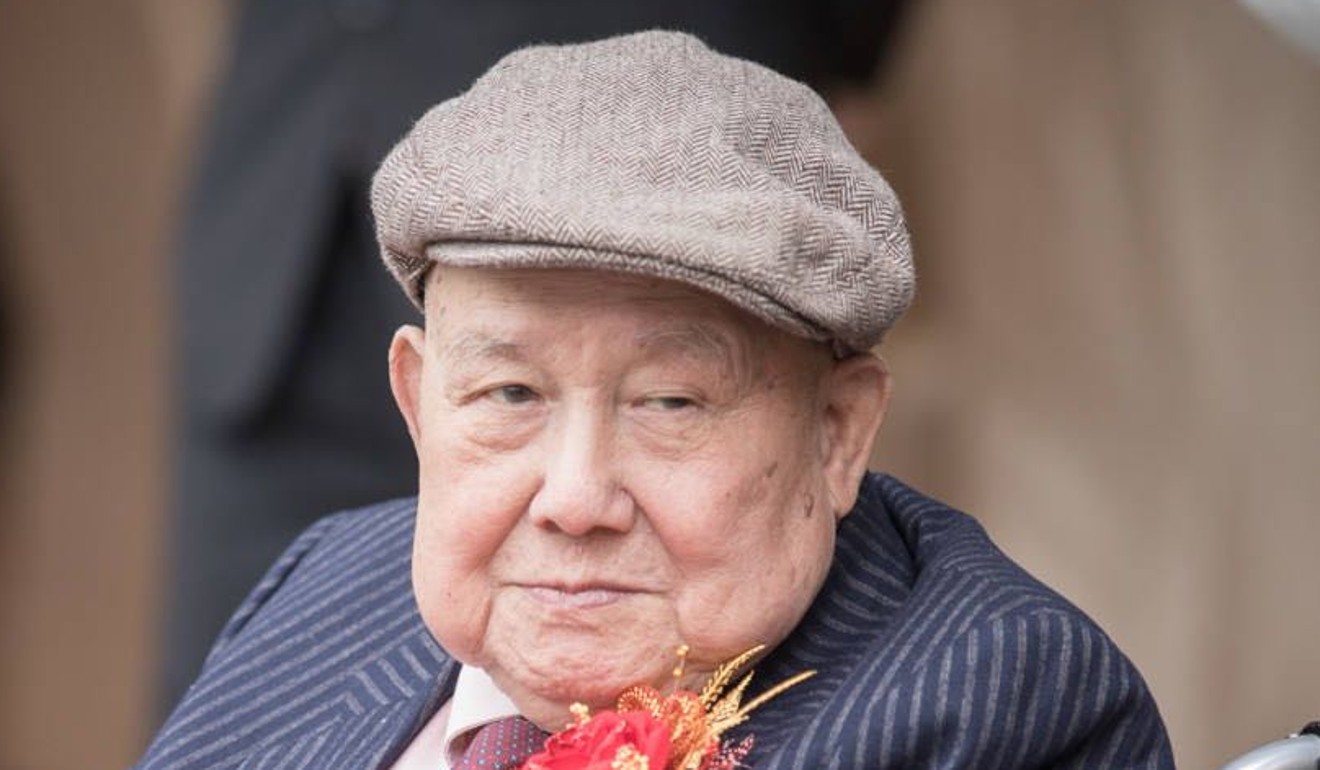 Keung Snr dedicated half a century to the bakery; he retired in 2015 at the age of 93. Today, Heung Heung employs 50 staff in a 17,000 sq ft office and kitchen facility in Wong Chuk Hang, churning out more than 3,000 golden loaves a day.
"My dad liked to say 'bread is life,' but really, bread was his life," he says. "The bakery was the son he loved most. He'd be gone by 7am, come back for dinner at 8pm, and return to the shop at 9pm, often working until midnight."
Keung Snr regularly tweaked his recipes to appeal to the Hong Kong palate.
"French baguettes are dry and usually so hard you have to tear them apart with your teeth," Peter Keung explains. "In Hong Kong, we prefer looser, lighter, softer bread that's cottony on the inside with a crisp skin that flakes right off."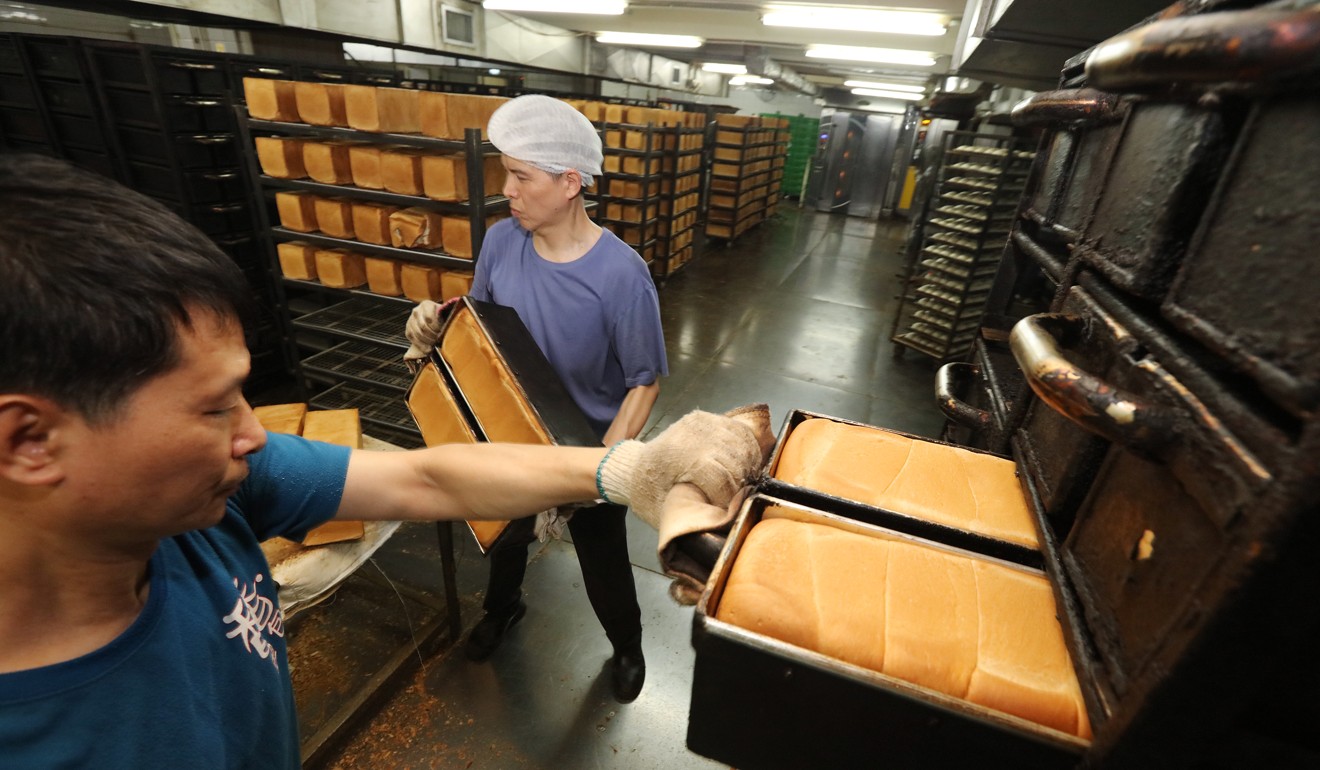 His father was a stubborn, tenacious man and an almost obsessive perfectionist. In 1985, despite his partners' protests, Keung Snr invested HK$600,000 – a hefty sum at the time – in machinery from Taiwan and Japan to increase efficiency. None of the sifus knew how to operate the machines, but determined to figure it out, Keung Snr would stay back at the shop after hours on countless nights, and often alone, to figure out how they worked.
In 1997, when the shop was forced to leave Davis Street as rents rose, it seemed inevitable that the business would close. Determined as ever, the then-75 year-old Keung instead decided to expand. He bought the remaining shares from his partners, changed the name to Heung Heung Food Products and moved the factory into a 7,000 sq ft facility in Wong Chuk Hang.
The sweet meaning of life: Hong Kong former student rejects 'boring' money to start an online bakery
It was during the Sars out­break, in 2003, that the business really flourished. Hoping to lift spirits and gain the trust of potential clients, Keung Snr gave away loaves to cha chaan teng located along the delivery route.
"We thought about how we could rise above at such a trying time," recalls Winson Lau Cheong-tai, who had joined the company in 1997 as a sales manager. "So when we did this, not only did we not lose business, we were doing better than ever before.
"Many of the business owners were moved by our sincerity, even if all it took was a few loaves of bread. Many of our new clients stuck around. It was one of uncle Keung's best decisions."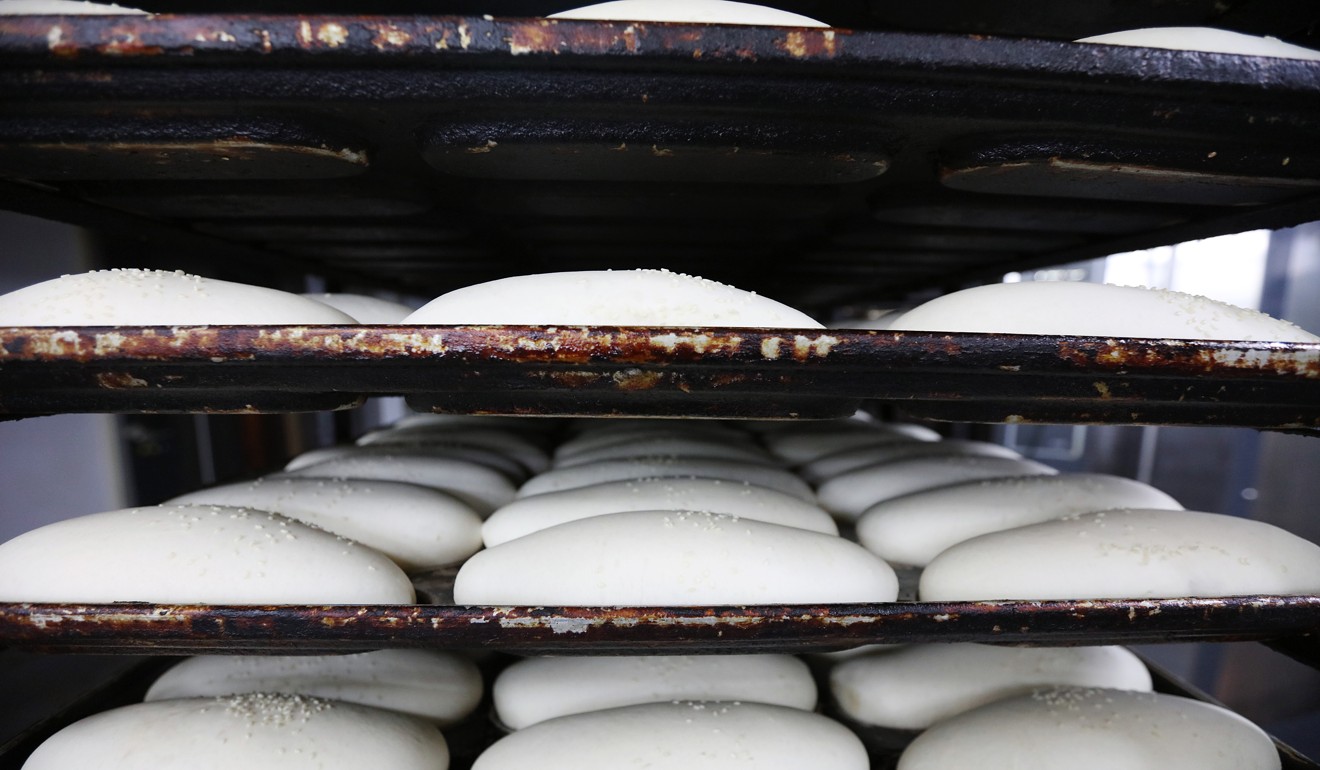 Heung Heung was then the second largest bread producer in Hong Kong (behind Garden). It primarily targeted medium-sized cha chaan teng and its clients included Lan Fong Yuen, Tsui Wah and Sing Heung Yuen.
While 90 per cent of its sales are of white and wheat bread loaves, it also makes baguettes, hamburger buns, hot dog buns and zhu zai bao, or crispy piggy buns – a cha chaan teng staple typically doused in butter and condensed milk. After Sars, Heung Heung was the first to make a crispy variation of the piggy bun.
"The traditional piggy bun wasn't crispy like the ones we're used to today. They were hard as rocks because they were made from leftover dough," Lau explains.
When it's good flour, you can smell it. It's not just the smell of butter or fat. It's the flour that makes it fragrant. But how many people can tell the difference?
Keung Snr, Lau and their team spent weeks devising a recipe that would keep the bun soft inside but the skin still crisp, even when cooled.
"When we finally figured out the crispy piggy bun, we made an advertisement to describe this new bread. We described it like a typhoon. The heart of the bun is soft, like cotton. Once you bite into the toasted bun, it's like when a typhoon hits. The crumbs will fall everywhere, littering the table and ground, like glass breaking. It's that feeling," says Lau, flailing his arms outward, like wings, for added drama. "The best part is, when it's cold, it won't harden, but remains crispy. This is especially important for the takeaway business."
Made in Hong Kong: five companies that have stood the test of time and gone global
Peter Keung and Lau lead us up a dark stairwell into a vast production kitchen, where the sifus have formed an assembly line to remove the baked loaves from the oven. One pounds the bottom of an iron mould, to loosen the bread. He then tips it onto a table while another catches the loaves and slips them into a cart. In less than a minute, the cart is filled with glorious, golden pillowy blocks. It is lunch time, and they have been working since 3am.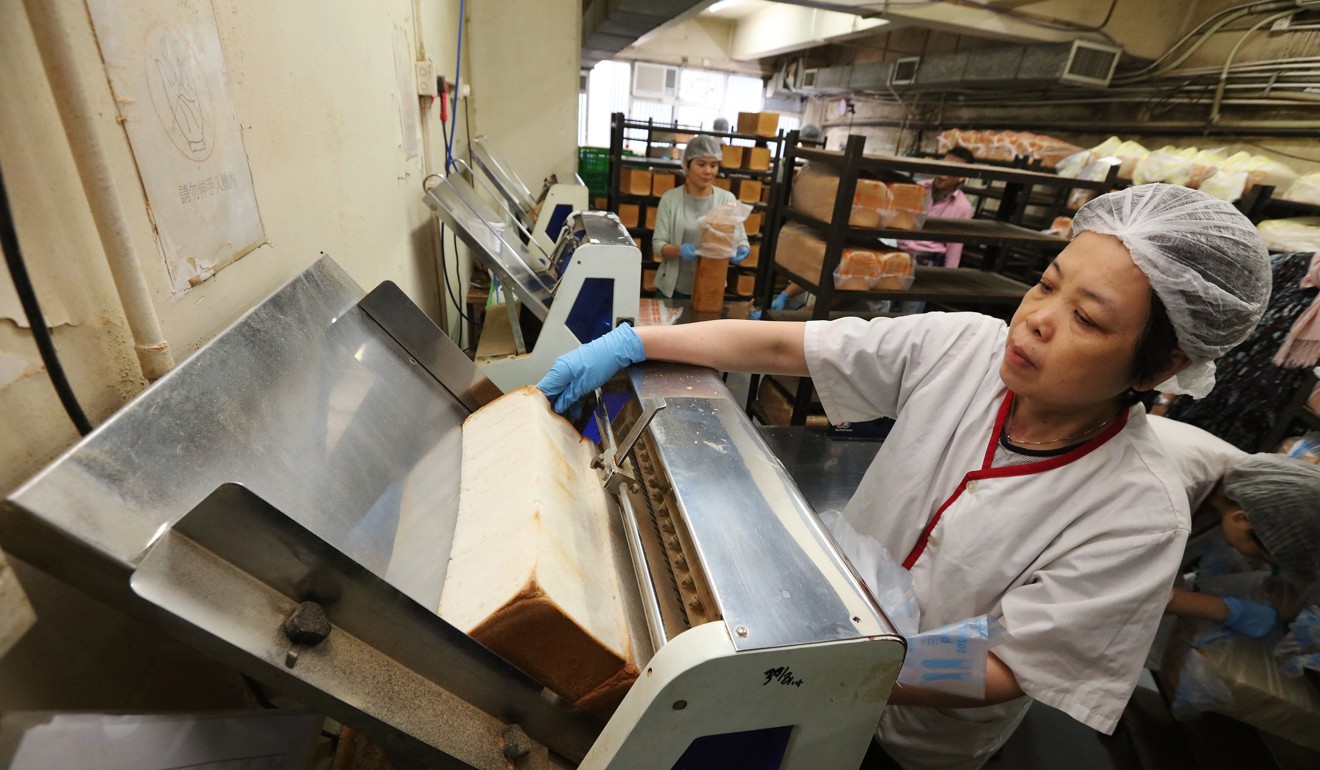 Wheat flour, palm oil, yeast, sugar and salt are then mixed into the mother dough – a pre-fermented starter made of water, flour and yeast, used for all of the bread products. The key to making the dough is low-temper­ature fermentation, Lau says.
"We add large blocks of ice, a little bit at a time, when the friction from the machine causes the dough to overheat," he adds.
The secret to baking good bread in humid Hong Kong, according to Pierre Gagnaire's head baker, Michel Izard
The dough is divided into fist-sized balls, shaped and flattened. Eight portions go into one mould to make a 17-inch loaf. The dough is left to ferment for a third time, then baked for 45 minutes at 240 degrees Celsius.
The ovens radiate heat and the room fills with a toasty, earthy nutty aroma. It feels like Christmas.
"Can you smell that?" Keung asks. "When it's good flour, you can smell it. It's not just the smell of butter or fat. It's the flour that makes it fragrant. But how many people can tell the difference?
"As technology advances, nothing tastes and smells as it should. Rice doesn't smell like rice, noodles don't smell like noodles, and now bread doesn't smell like bread. It's unnatural, isn't it?"