Vicky Lau is known for her elegant dishes and for experimenting with flavours from around the globe. But Chinese ingredients had never been a focus until her Hong Kong restaurant, Tate Dining Room, in Central district moved location, from Elgin Street to Hollywood Road, early last year, giving Lau the opportunity to overhaul the menu.
She had also just given birth, and was following a Chinese post-partum practice known as confinement, whereby a new mother adheres to a strict diet based on traditional medicine that includes slowly simmered soups, gently steamed dishes and dried fruit and herbs that are thought to "warm" the body. Goji berries, red dates and wood ear fungus featured.
The dilemma facing Hong Kong's expectant mums: follow traditional Chinese beliefs or ways of the West?
"I went to a Chinese doctor and she taught me some things – what I should do during the pregnancy and after," Lau says. "For that month of confinement, I was really good; I ate all the food and soup. I think it really helped."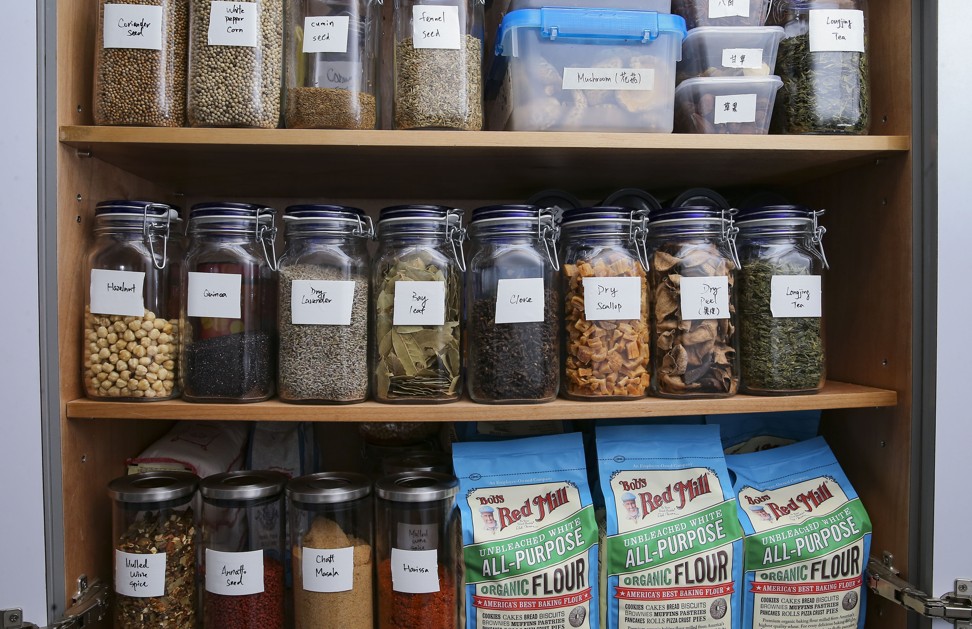 The experience helped Lau to understand traditional Chinese cooking methods, and she now keeps a ready supply of dried ingredients – such as chun pei (aged mandarin peel), shiitake mushrooms and scallops – in her pantry.
"I think with herbal Chinese medicine, sometimes when you take it for too long, it can be toxic for your liver, but soup is very good and has a lot of flavour," she says. "I make papaya soup with pork, and add in some dried fruit."
Should you avoid bathing or leaving the house after childbirth, as Chinese tradition dictates?
Lau's daughter, Kory, began eating solid food recently, and she, too, seems to have found an appreciation for these ingredi­ents.
"It's hard with babies because their tastes fluctuate so much," Lau says. "One day they love it, the next day, they go, 'I don't want anything.' So you cook a whole buffet and they don't even want to take a bite. Mostly, it's texture that Kory is concerned with. She doesn't like things that are dry. She loves soup.
"She likes [shiitake] mush­rooms, so I braise them for her. Right now, I'm not giving her herbs because there might be too many strong flavours. I use low-sodium soy sauce – I know it's not really considered OK before they turn three, but she doesn't want to eat anything that's bland."
Hunger games: getting fussy toddlers to eat
"I also use stock. I make 'old' chicken stock [from mature birds] and partridge soup, which she loves. I cook her rice with partridge soup, with some dried figs and dates to make it a little bit sweeter, and I use partridge soup to make egg custard for her."
Lau says she prefers making Chinese food when away from work. "When I'm at home, which is not very much, I want to make the most of my time, and Chinese food is faster," she says. "I can marinate things in 20 minutes, so I don't have to spend hours cooking. I marinate everything together – mushrooms, dried scallops – and stir-fry it with chicken or pork, or steam it."
A simple salad is always really nice on a weekend, and I'll add seaweed to it for more flavour. I'll just eat it with rice sometimes
Soy sauce is central to a Chinese kitchen, of course, and Lau has "a lot of kinds".
"I like one called Ming Tak; they have a shop in Hung Hom," she says. "It's a little bit on the sweet side. I make lo shui [master sauce] with that."
Other staples on Lau's shelves include seaweed, such as kombu, the thick kelp that is essential to Japanese dashi, and toasted nori sheets, as well as cooking stock. "I always keep a pot of stock, to use in anything I'm cooking," Lau says.
Vicky Lau, Asia's Best Female Chef 2015, not afraid to experiment
"A simple salad is always really nice on a weekend, and I'll add seaweed to it for more flavour," she says. "I'll just eat it with rice sometimes."
Lau's preferred drink at home is tea. "I have at least 15 or 20 types of tea at any time," she says. "It's like an obsession: I walk into tea shops and just start buying."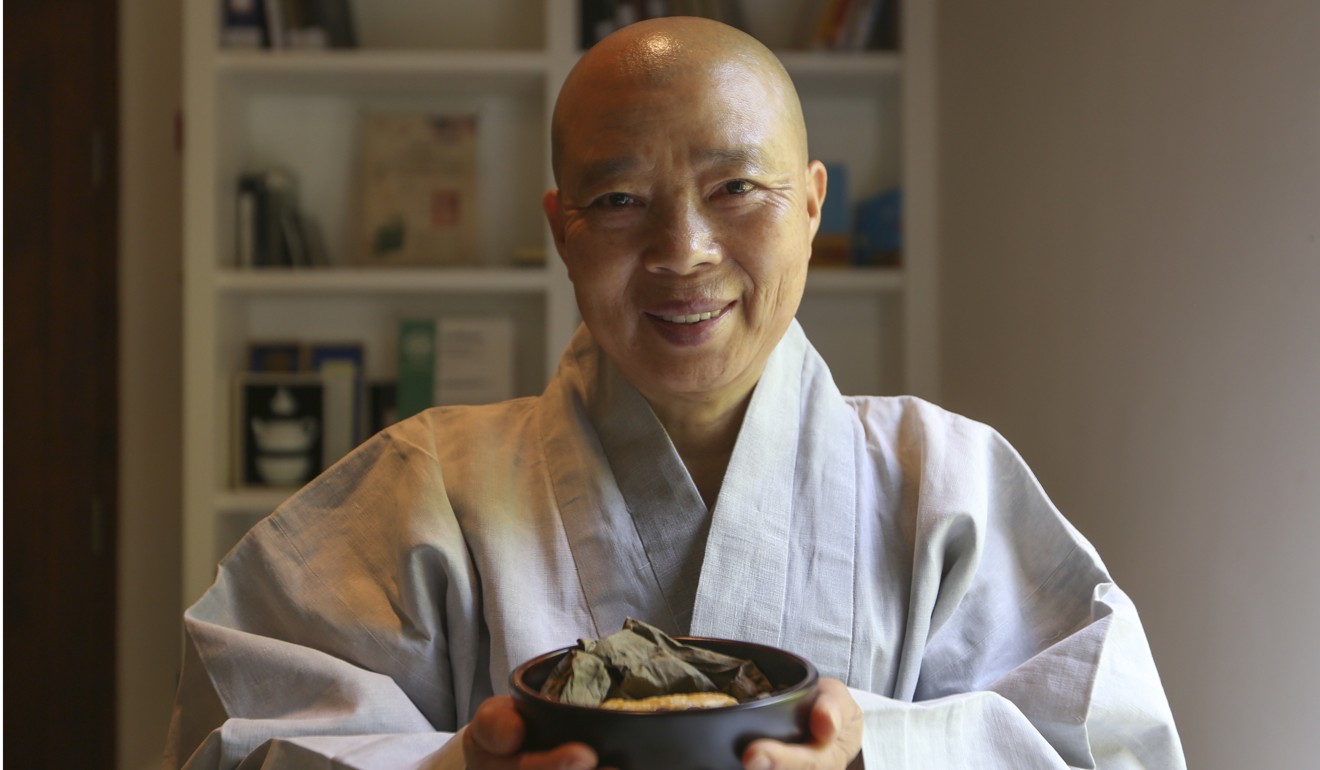 Recently, inspired by a workshop led by Jeong Kwan, the Korean Buddhist nun who visited Hong Kong late last year, Lau has been playing with lotus tea.
"I'd experimented with it before, in Vietnam, because it's quite popular there, but Jeong Kwan's was so mild and delicate," Lau says. "People will often give me tea. I'm quite open to trying different kinds, I like experimenting with new things."