Australia has built a solid reputation for producing high-quality, technically well-made wines.
"Consumers have learned they can trust wines from Australia," says Andrew Hardy, senior winemaker at Petaluma Winery, in Woodside, South Australia. "It's becoming more important to highlight the differences of regions and brands and the amazing diversity of wines from around Australia.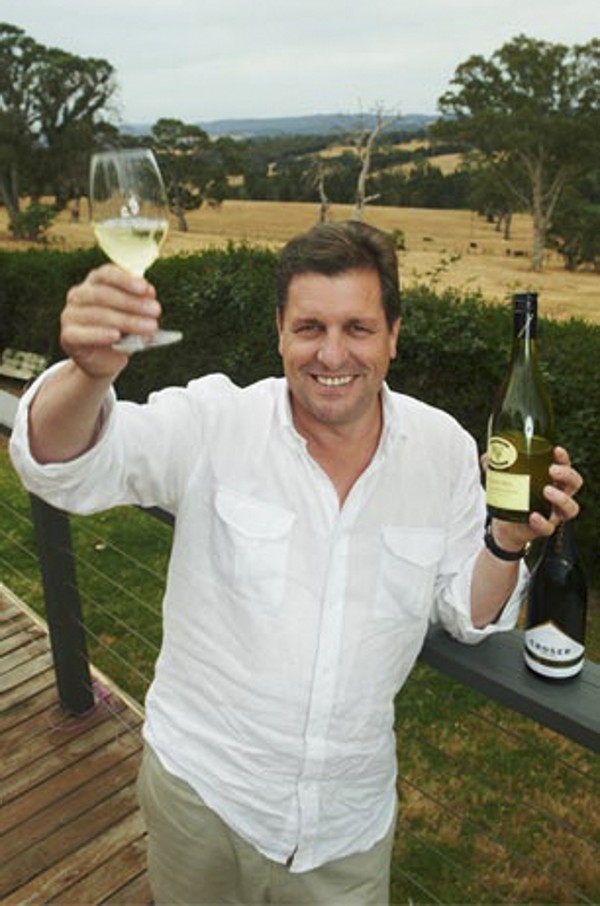 "We are still a young country in terms of wine, and the exploration of sites and wine styles is really exciting and has been progressing quickly."
Chinese relationships bearing fruit for Australian winemakers, but how long will it last?
Petaluma was established in 1976, by Brian Croser, one of Australia's best-known winemakers and one of the first to emphasise the importance of quality viticultural sites, producing high-quality, elegant wines that are true to their origin. Hardy has followed in Croser's footsteps, describing his winemaking philosophy as "minimalist in style". His goal, he says, "is for the fruit to do the talking".
"The style of our wines is dictated by our vineyards," he adds. "We have been making riesling from the Hanlin Hill Vineyard, in Clare Valley, since 1979; Coonawarra cabernet merlot from the Evans Vineyard since 1979; and Croser sparkling and Petaluma chardonnay from the Piccadilly Valley, from vineyards we planted in 1983. The style of our wines has quietly evolved over that time."
Petaluma Riesling 2016, Hanlin Hill, Clare Valley
Located in Clare Valley, South Australia, the Hanlin Hill Vineyard was planted in 1968 at an altitude of 400 to 500 metres. Cool nights and warm days helps preserve fruit acidity. A good combi­nation of heat and rain in 2016 brought in a bumper harvest.
Intense lemon and lime fruit, with stony, mineral overtones. On the palate, vibrant citrus fruit coupled with crisp acidity, with a dry refresh­ing finish. A classic expression of Clare Valley riesling, delicious and drinking well. The riesling has ageing potential and will evolve over time to develop toasty, honeyed notes.
HK$190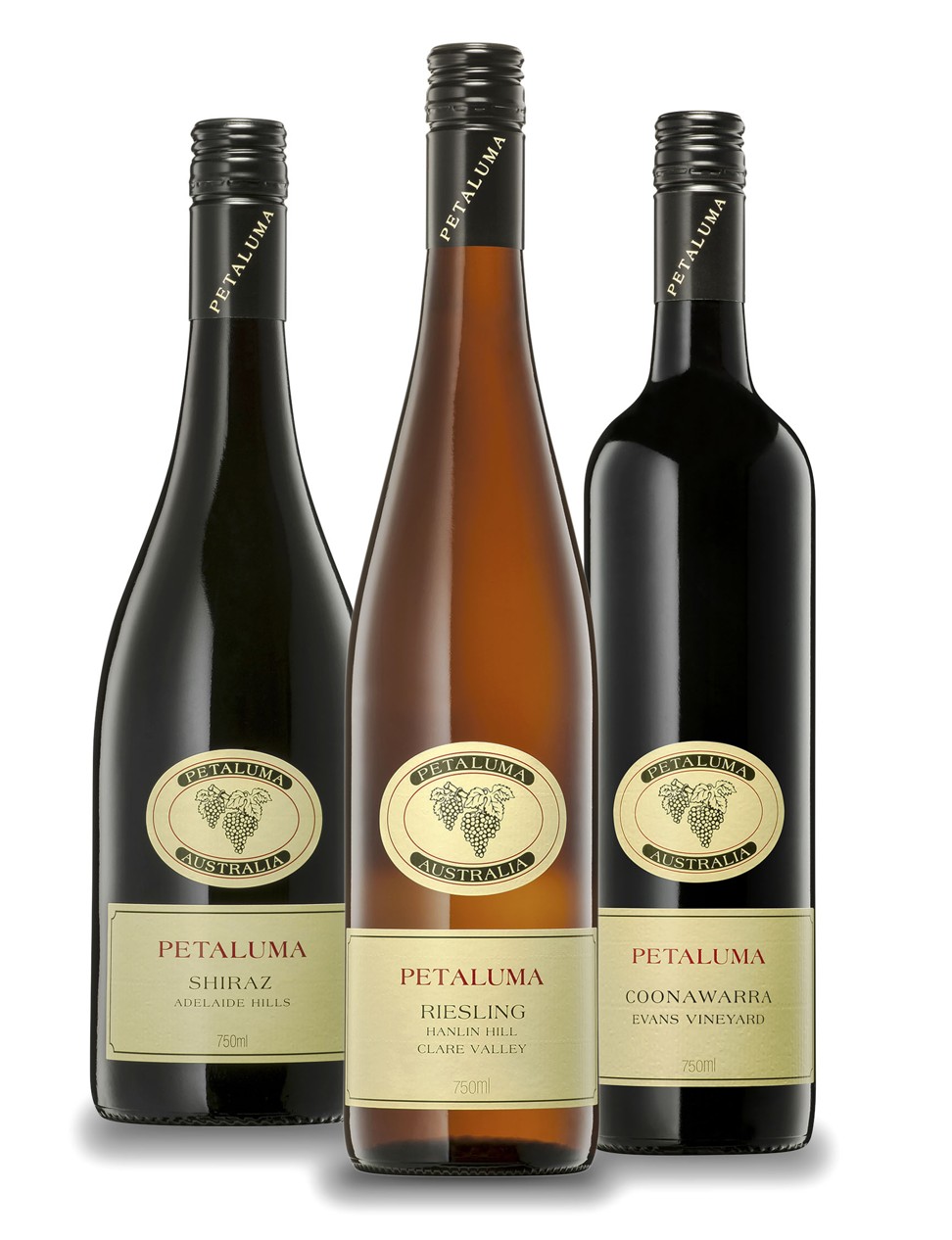 Petaluma Yellow Label Cabernet, Merlot, Shiraz 2013, Evans Vineyard, Coonawarra
Coonawarra, in South Australia, is famed for its deeply coloured terra rossa soil, the region producing elegant, well-structured cabernet sauvignon. The year 2013 experienced a warm growing season, producing wines that are ripe and succulent in style.
The Evans Vineyard is managed by hand, with minimal irrigation and low-yielding fruit. In the cellar, wines spend 22 months in French oak barriques.
Black fruit with a savoury, meaty nose. Hints of cedarwood and spice. Quite full bodied, with ripe, intense fruit, well-integrated, fine-grained tannins and finishing quite long.
HK$350
The Hong Kong and China wine lovers who make pilgrimage to remote Australian vineyard
Petaluma Yellow Label Shiraz 2015, B&V Vineyards, Adelaide Hills
The B&V Vineyard was planted in 1992. It has since been converted to organic viticulture, with 2015 being the first vintage. That year had a hot growing season, with grapes harvested one month earlier than in 2014.
This is an excellent example of a cool-climate shiraz.
"Cooler-climate shiraz tends to be more peppery and spicy, and less about huge, ripe fruit," Hardy says. "The wines are still big and luscious, but have a finesse and delicacy provided by the cooler ripening seasons. Perhaps they are more food-friendly, a little less in your face."
Restrained blackcurrant with spicy chocolate notes. Tightly woven fruit structure balanced with ripe tannins. Elegant, well made and approachable.
HK$330
The wines are available from winenthingshk.com