Judging by its ubiquity – from the dark, glossy drizzle against the bright green of blanched vege­tables to the deep, funky flavour it adds to marinades and stir-fries – it might seem as though oyster sauce has been part of Chinese food forever. In fact, it's a relatively recent invention, dating back only to the late 19th century.
How old Hong Kong businesses have reinvented themselves for 21st century
Lee Kum Sheung, the founder of Lee Kum Kee, is said to have made the first oyster sauce by accident. Francis Chan, Lee Kum Kee's chief sales and marketing officer, says, "In 1888, Lee Kum Sheung operated a small teahouse in Nanshui, Zhuhai, Guangdong province, and served cooked oysters to local villagers.
"One day, he was cooking oysters in his teahouse, but he was so busy he forgot to extinguish the fire in the stove. When he smelled a strong aroma from the kitchen, he rushed back [to the stove] fearing that the oyster was overcooked. However, what he found was a thick layer of dark brown paste on the wok with a fabulous taste – this was the birth of the oyster sauce."
But what is oyster sauce exactly? It is dark, sweet and full of umami, but which part of the oyster does it come from? The sauce is made from a reduction of oyster poaching liquid that is then simmered with seasonings and thickener.
Sichuan cuisine should receive world heritage status, Lee Kum Kee chief says
"Production of quality oyster sauces starts with the raw materials," Chan says, "the freshest oysters from the brackish water in inlet areas [all over Asia]. Once the oysters are mature and well-nourished, they are screened according to their freshness, colour, aroma, texture and succulence.
"Fresh oysters are cooked on the day of harvest. They are individually cleaned on the production line, to make sure all the sediment is removed before hours of simmering. The resulting milky white oyster soup is further simmered for a number of hours before it is concentrated into delicious, dark brown oyster extracts for later use."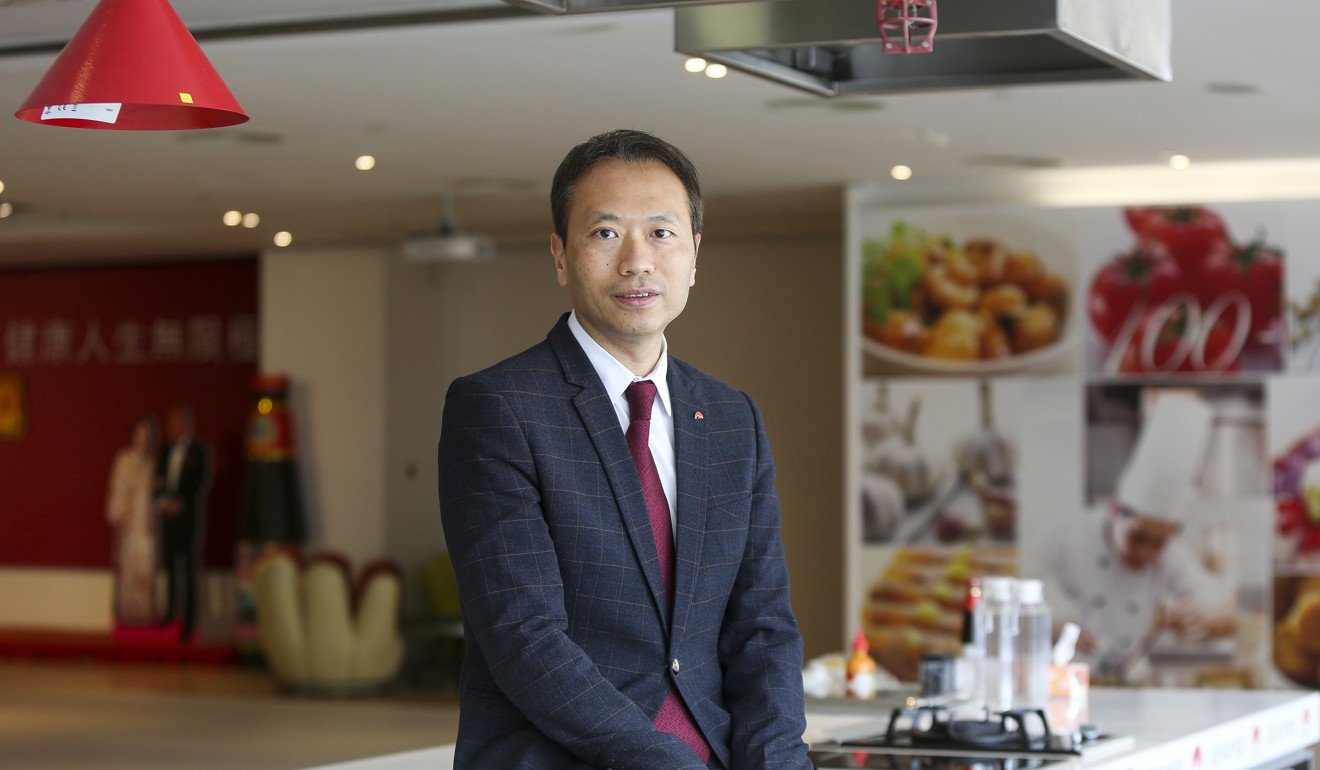 This year marks the 130th anniversary of Lee Kum Kee, and thus oyster sauce itself. "There is no change from the original recipe," Chan says. How­ever, he adds, with the sauce now on sale around the world, minor adjustments are made to suit the tastes of specific markets.
Hong Kong's oyster sauce king buys London's 'Walkie Talkie' tower for record £1.3 billion
Although it now has factories in mainland China, Malaysia and the United States, the com­pany's headquarters, as well as a small production facility, remain on Hong Kong's Tai Po Industrial Estate.
Lee Kum Kee moved to Macau, in 1902, then to Hong Kong, in 1932.
"Hong Kong has become our home and is where we started the journey expanding to the [rest of] the world. That is why we continue to have our headquarters here," Chan says.

The facility in Hong Kong is the company's smallest, and makes only the premium line of oyster sauce, produ­cing up to 120,000 bottles a day. In addition to oyster sauces, the company churns out everything from a soy sauce specifi­cally designed for Cantonese-style steamed fish to wasabi-flavoured salad dressing.
Homegrown Hong Kong: the wholesome story of Vitasoy
"Starting from the 1980s, when the fourth generation of family members joined the company, Lee Kum Kee has invested heavily in new product development. Lee Kum Kee has thus developed from selling only oyster sauce and shrimp paste at its inception to over 200 types of product worldwide in 10 categories – soy sauce, cooking ingredients and dipping sauces, conveni­ence sauces, menu-oriented sauces, chilli sauces, dressings, XO sauces, seasoning powders and sauces for noodles or pasta," Chan says.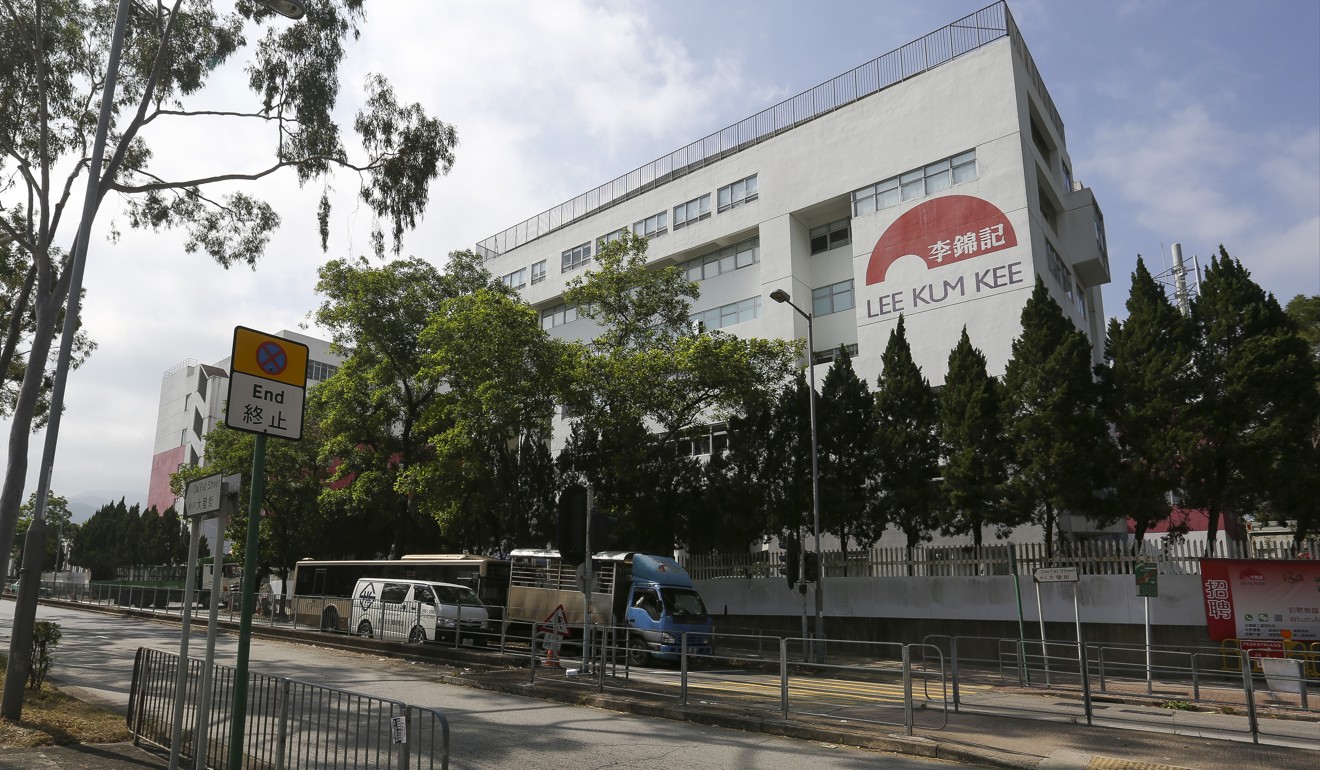 Their products have become popular across the globe – and even off it, with a bottle of one of the company's sauces spotted on the International Space Station, when American astronaut Scott Kelly served it with Thanksgiving dinner in 2015.
Made in Hong Kong: five companies that have stood the test of time and gone global
Its journey into space wasn't a one-off, either. "Lee Kum Kee was selected […] in 2012, 2013 and 2016 to provide sauces for [China's] Shenzhou-9, Shenzhou-10 and Shenzhou-11 manned spacecraft projects," Chan says.
"In over 100 years of develop­ment, Lee Kum Kee has achieved its initial vision of 'Where there are Chinese, there is Lee Kum Kee', then moved towards its higher vision of 'Where there are people, there is Lee Kum Kee.'"