The contents of Gerald Li Hong-yan's pantry look like a trend round-up in a food magazine. This is hardly surprising, Li is the co-founder of several hip Hong Kong eateries – high-end Spanish restaurant La Rambla, cafe chain Elephant Grounds and the North American-style Morty's Delicatessen. He was also behind the now-closed haute private kitchen Liberty Private Works.
Nevertheless, Li tends to eat simply at home. "We have very traditional Cantonese food – recipes from when I was growing up. My helpers were trained by my grandma, so [we eat] dishes like steamed pork patty, steamed egg – just Cantonese-style comfort food," he says.
Why experimental Hong Kong chef sticks to tradition at home when she cooks Chinese food
One of his current favourites, however, comes in a packet and can be ready in under five minutes – instant noodles by Kiki, the Taiwanese brand that has attracted a cult-like following. Li discovered the naturally air-dried wheat noodles through his wife, who works in finance.
"Her office gets gifts from clients; she brought some Kiki noodles home and they were really good. We love Sichuan mala, and this version has so much flavour. They're so small though, it's like a snack," he laments.
Li says his children – a six year-old daughter and three year-old son – love to snack, but not on spicy food. "They eat everything – everything in moderation. We don't say that they can't eat ice-cream, or can't eat candy – just not too much and not all the time. We're pretty laid back. Some parents want to control every part of their children's diet, and that's weird to me."
Top Hong Kong food blogger gives us a peek into his pantry
One of his daughter's favourites snacks is from another hip Asian brand – Tokyo Milk Cheese Factory's salt and camembert cookies. "We'll buy them every time we go to Tokyo," he says.
When the family travels to Canada, where Li grew up, they return with Kellogg's Corn Pops cereal. "The Canadian version is different, they have sugar on them, and they're spheres [unlike the flat kernel-shaped American version found in Hong Kong], and are a bit more artificial in flavour," he says with a laugh. "The kids love it, but it's for me, too. I grew up with it."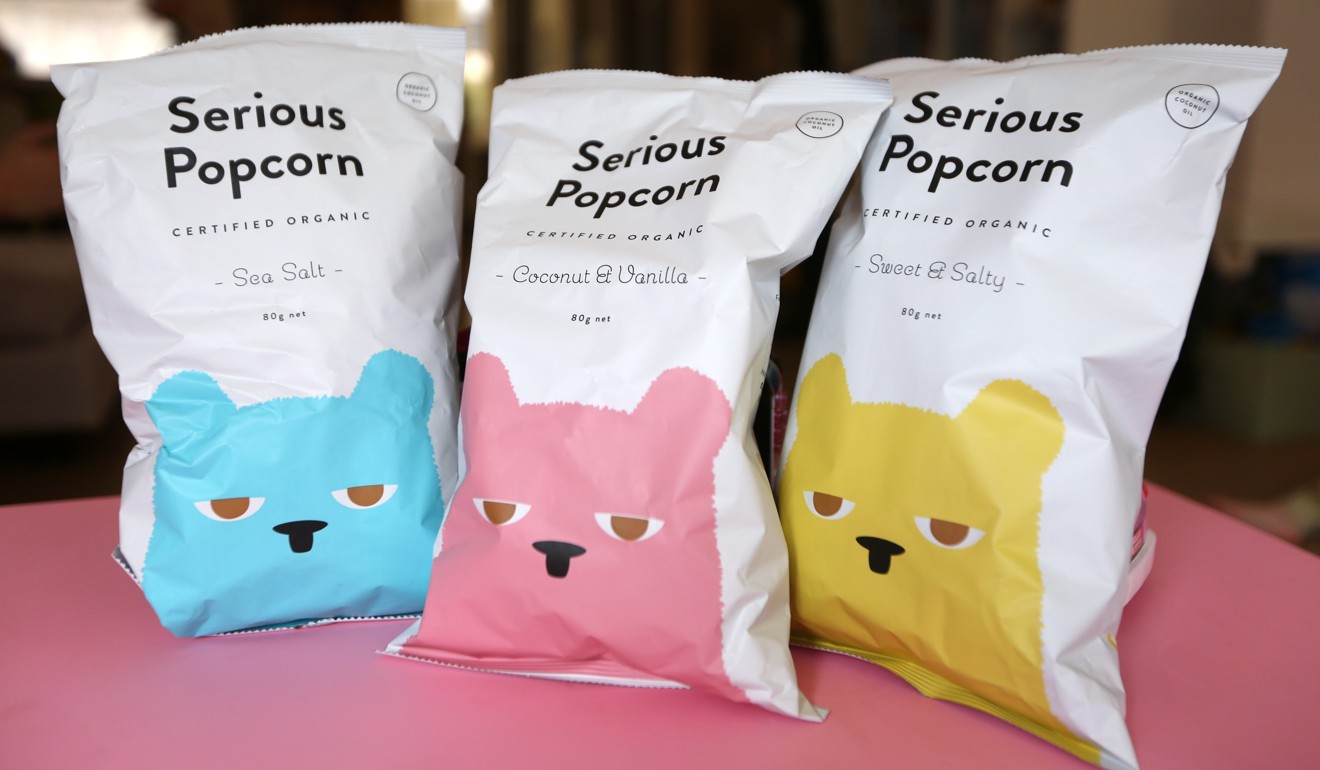 Nonetheless, he appreciates being able to give his children less processed snacks, such as New Zealand-made Serious Popcorn. "It's organic and straight from the corn, with no additives.
"We're not big on organic. We eat out a lot, and we bring the kids with us when we travel, and I'm pretty sure that most things outside of home are not going to be organic. We can't protect them too much, we've never had that mentality."
[The children] eat everything – everything in moderation [...] We're pretty laid back. Some parents want to control every part of their children's diet, and that's weird to me
To Li, freshness is more important, and he's a frequent visitor to fresh food markets. "I buy my fruit from the market in Yau Ma Tei, because I go there a lot for the restaur­ants. You can go to Park'n'Shop for straw­berries but, for some reason, they're not as good as the ones from the market. And it has a wider variety. For example, we've been buying a lot of Spanish persimmons, they have a great bounce and texture to them."
Hong Kong's favourite chef opens up about his taste for tinned sardines, instant noodles
He'll often bring food home from his restaurants, for which he sources ingredients as locally as possible. "We make our own stuff – we make our own breads, we smoke our meats and our own salmon, and we do that for all the restaurants, so we know where everything comes from."
He recently bought a Thermomix to use at home, and he and his wife have been using it to make fresh tomato sauce for spaghetti and meatballs, and creme anglaise. "That machine is a multi-tasker. It's not cooking really, it's just putting stuff in and pressing a button."