Throughout the afternoon, the hardworking chui kha prepare ingredients for the coming banquet. Hired and supervised by the head chef, many are women in their 50s, and married or related to the men unloading gas stoves from vehicles and erecting a tarpaulin-covered scaffold over the stretch of road that will serve as the evening's venue.
Where to find the best Taiwanese food in Taipei
The duties of the chui kha – Taiwanese Hokkien for "water feet", from the water that splashes their toes as they squat down to scrub vegetables and plates in metal basins arrayed across the tarmac – go far beyond chopping and stirring. They serve guests, clear tables and wash up afterwards.
The scene is one that is familiar to many Taiwanese. Most married couples on the island would have celebrated their nuptials with a roadside feast of this type, and few residents have not attended a bando, which means simply "set up tables". But ever more people are turning to restaur­ants and hotels to host their wedding banquets and for the end-of-year celebrations that companies organise for employees, known as weiya.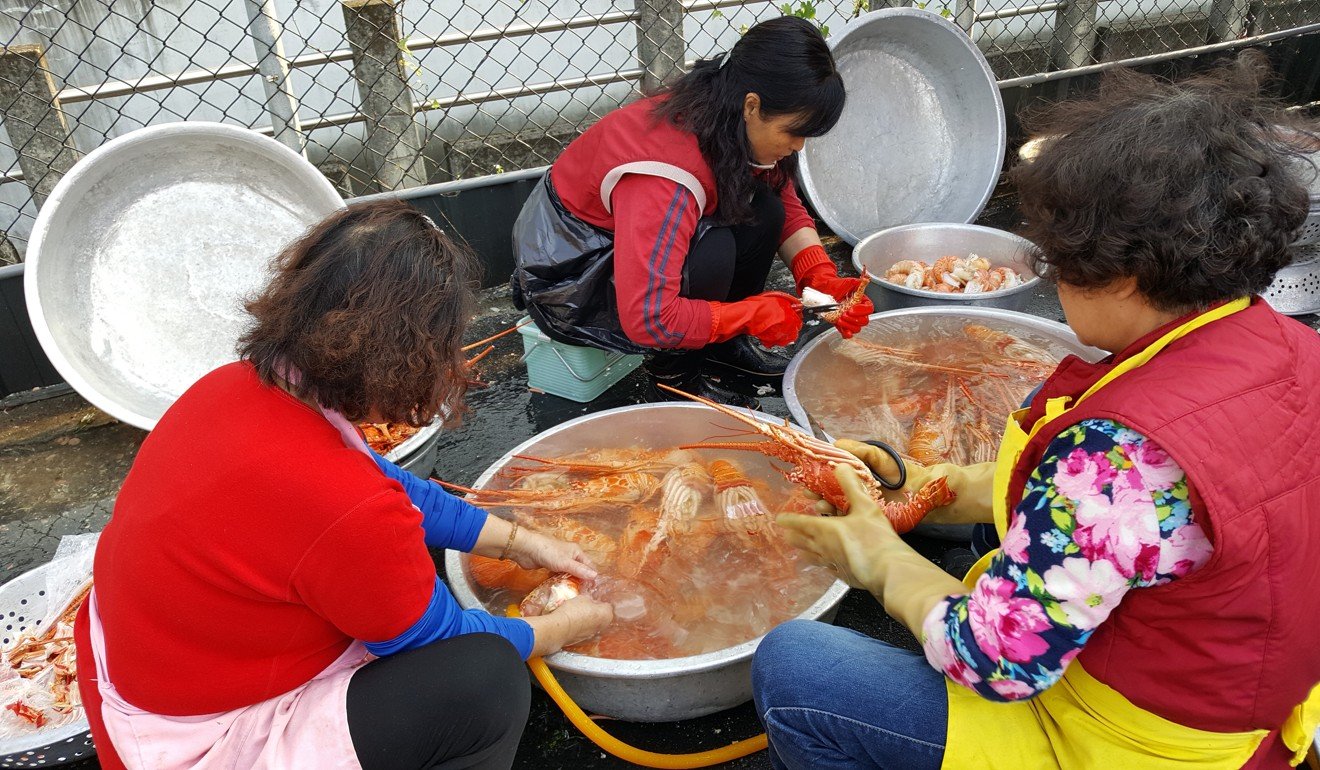 According to Taiwanese food historian Yujen Chen, before the period of Japanese colonial rule, between 1895 and 1945, such banquets allowed new arrivals from the Chinese main­land to forge the social networks that would replace the family and other ties they had left behind. In Taiwan's frontier society, ambitious individuals would sponsor bando to strengthen relationships with those who might help them climb the social ladder.
Retro Taiwan lunch boxes milk nostalgia for slow train journeys
It's unsurprising, therefore, that every one of Taiwan's 21st-century presidents has celebrated their inaugurationby inviting the great and the good to an extravagant bando. Dishes served at these banquets have, Chen points out, reflected the particular policies, personalities and outlooks of each new leader. In 2000, Chen Shui-bian's feast included Taiwanese xiaochi, or "small eats"; among them two dishes from his hometown of Tainan: milkfish ball soup and the savoury pulped-rice dish known in Taiwanese Hokkien as oa koe("bowl pudding").
For his successor, Hong Kong-born Ma Ying-jeou, of the Kuomintang, "food miles" – a measure of the distance that foodstuffs travel from source to table – had become a political issue, and so most of the dishes he presented incorporated local ingredients.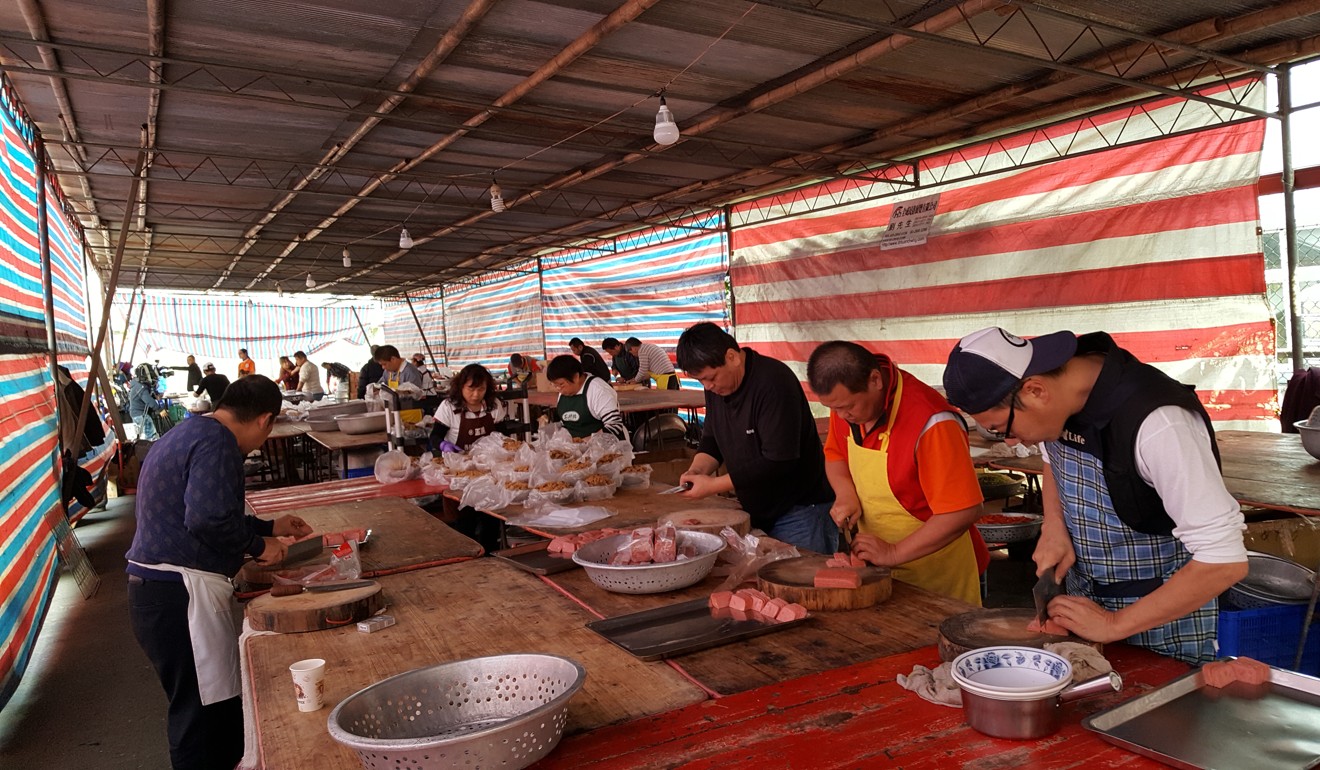 Food safety was high on Tsai Ing-wen's agenda during the 2016 election campaign. At the eight-course meal that marked her oath of office, guests received menus on which each item appeared alongside a QR code, allowing them to refer to information about the produce on their smartphones.
Along with many other Taiwan-centric traditions, bando culture is fast being eroded, however. The custom of rotating feasts, for example – which sees neighbouring villages celeb­rate the same religious festival with banquets on consecutive days – once kept many bando teams busy. Today the practice has all but disappeared.
Meats taste different now. For example, the pork supplied to us used to be from pigs 10 to 12 months old. Now we eat pigs at the age of three and a half months [...] How could the tastes not be different?
Even where bando chefs can find work, they are expected to prepare dishes unlike those traditionally served, tastes having changed with the population's rising affluence and progres­sive sensibilities. As recently as the 1970s, Chen writes, fried dishes were a bando highlight, because at home the high price of cooking oil meant most families subsisted on boiled and stewed dishes. But few modern banquet-goers favour jijuan (which, despite the name translating as "chicken roll", is made from finely chopped pork, mushrooms and onions wrapped up and deep fried), even if the wrap used now­a­days is a tofu sheet rather than the traditional pig's caul fat.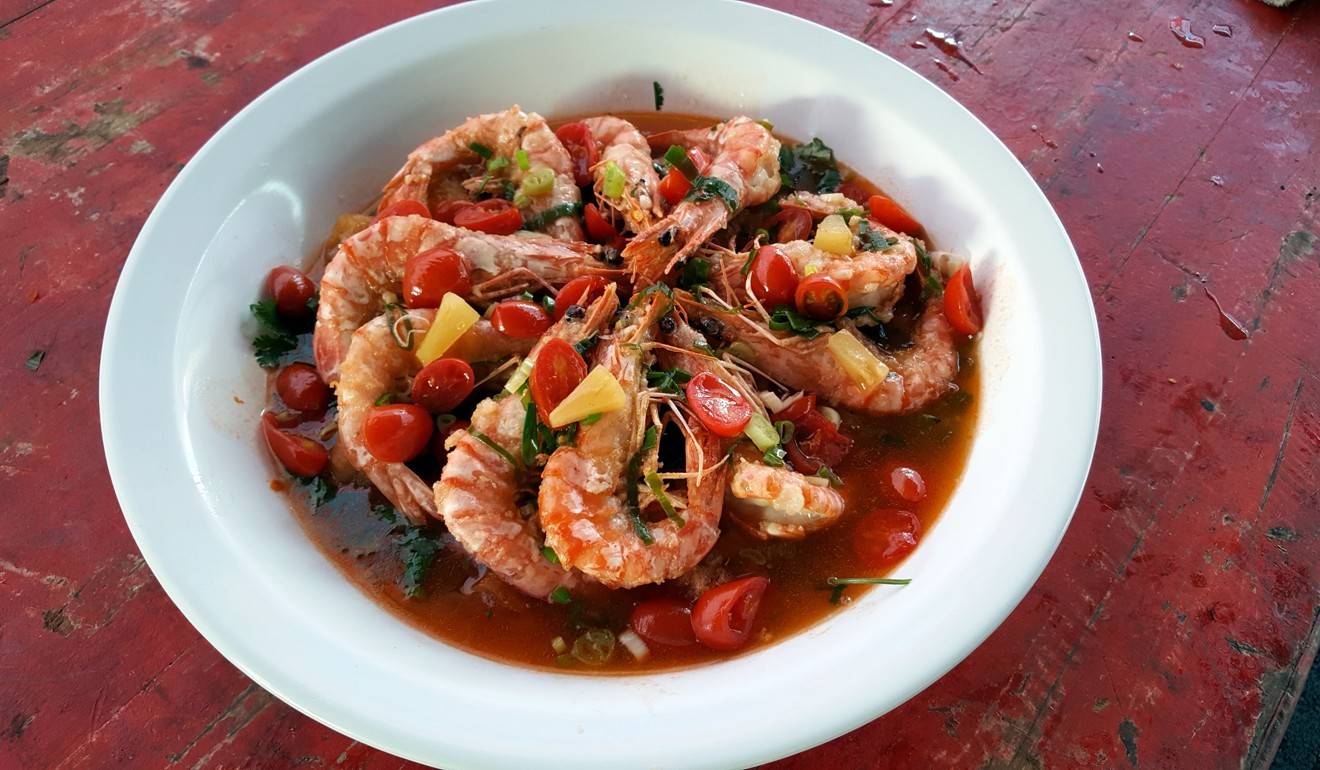 It is not the disappearance from bando of shark's fin or pig liver that bothers Lin Ming-tsan, the second son of Lin Tian-sheng, who was perhaps the most famous banquet chef in post-war Taiwan. Nor is it the appearance of QR codes and non-traditional fare such as sashimi and lamb. Rather, it is the gradual loss of local culinary know­ledge, much of which has never been written down.
Three Taipei restaurants using locally sourced ingredients to create stunning dishes
Born in 1934, Lin Tian-sheng was commissioned by the Taiwanese authorities to create dishes when the island held its first culinary exhibition, two decades ago. His signature Feast for the Emperor banquet featured 80 courses served over an eight-hour period, and he once created an exclusive bando extravaganza at which each table seating 10 to 12 diners cost NT$1.5 million (which is HK$400,000 in today's money).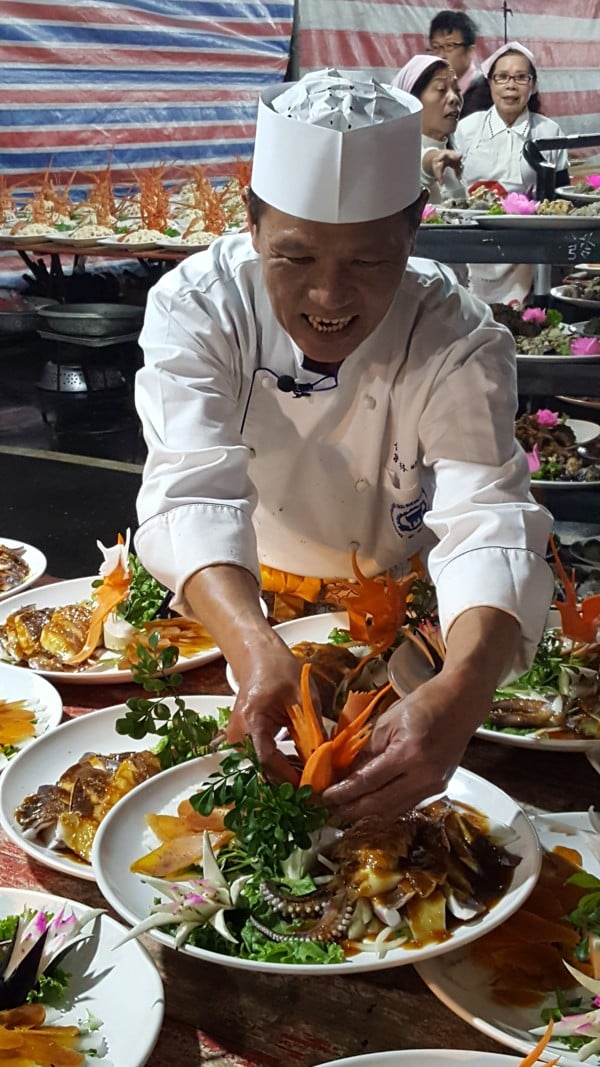 Lin Tian-sheng died in 2010 and Lin Ming-tsan, 58, claims to be the only banquet chef in Taiwan still cooking in the old-fashioned bando way, carrying his father's knowledge into a new era.
Most banquets begin with a cold platter, as they always have. But, as Lin explains, the composition of such platters has changed considerably over the years. In the 1970s, they typically featured cashew nuts, sausage and shredded squid. Pig tongue and pig liver appeared the following decade, and in the 90s – with Taiwan's economy booming – imported delicacies and seafood became commonplace, with abalone, jellyfish, lobster, mullet roe and scallops the new favourites.
Lin's version of the classic soup known as Buddha Jumps Over the Wall no longer features shark's fin, but he continues to add taro for the traditional flavour it imparts, and because it thickens the soup, doing away with the need for corn starch. Lin gives fried red snapper a classically Taiwanese sweet-and-sour edge by drizzling white vinegar boiled with sugar over the fish before serving.
Taiwanese tea entrepreneurs brew up new twist on tradition
His regular banquet dessert is steamed mashed-taro pudding, which gets its old-school taste from a mix of shallots fried in lard and sugar, and a sauce that blends longans with adzuki beans.
Starting in his teens, Lin spent a decade assisting his father to become a chong pho͘su, which loosely translates as "professional master of culinary skills".
"Only by going through this training can a chef learn about service timing and organisation, how to manage a banquet and emergency situations," Lin says. "Knowing the time it takes to chop and cut is all important, because as a chef you need to control timing and monitor service from start to finish."

Unfortunately for the tradition, neither Lin's son nor his daughter have followed him into the bando business, so his hopes for the preservation of his father's legacy are pinned on media coverage and high-profile events. The box-office success of Zone Pro Site: The Moveable Feast, a Taiwanese-made 2013 comedy feature film whose Chinese title translates as "Bando Master Chef", was, he believes, a step in the right direction.
"After that, many young people became more interested in guzao wei ['ancient, early flavours']," says Lin, who served as a consultant on the movie.
Young chefs put Taiwan on foodie map
Rekindling interest in traditional bando cuisine is one thing, but the practices of the food industry are beyond Lin's control – and they are having a substantial impact on his dishes.
"Meats taste different now," the chef laments. "For example, the pork supplied to us used to be from pigs 10 to 12 months old. Now we eat pigs at the age of three and a half months. It's the same with chickens: 12 weeks instead of 12 months. Pickles that were preserved or fermented for 40 days are now 'ready' in 10 days.
"How could the tastes not be different?"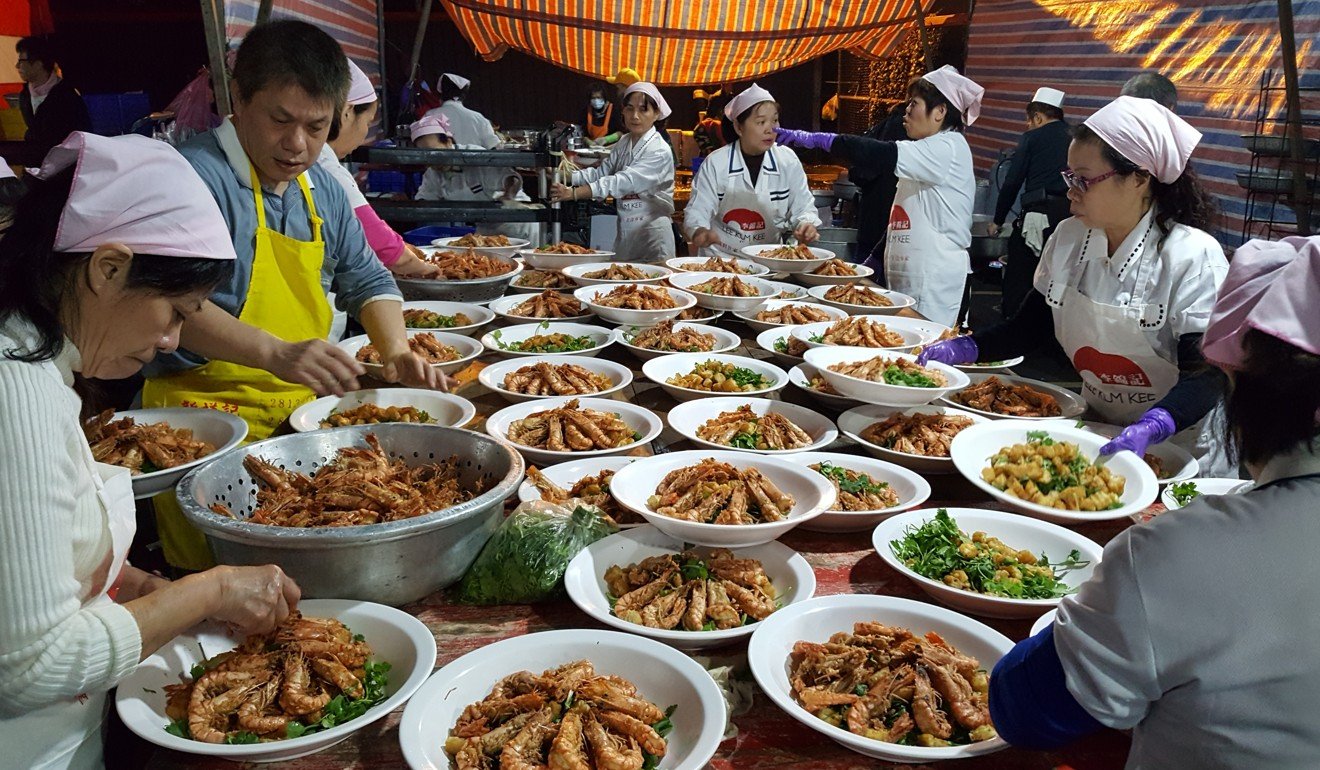 The role of the bando chef, says Lin, has always in­volved much more than mere cooking. It includes responsibility for ordering ingredients, hiring staff, controlling workflow and balancing the books at the end of the day. Even now, these culinary professionals must deal with situations far outside the experience of a restaurant manager.
Liu Liang San in Tsim Sha Tsui: authentic Taiwanese experience for less than HK$100
Drains, for example, are essential to bando kitchens, since a great quantity of water is used in food preparation and washing up. Lin recalls one occasion when, while helping out his father ahead of a 245-table weiya gathering, the team had to dig a drainage ditch by hand before they could begin. Bando caterers have been known to prepare roadside banquets during rainstorms so torrential that their tarpaulins have collapsed, stoves have refused to light and live fish have escaped overflowing tanks.
Lin's mission to preserve the best of bando culture has received the support of the Taiwanese authorities and the hospitality industry.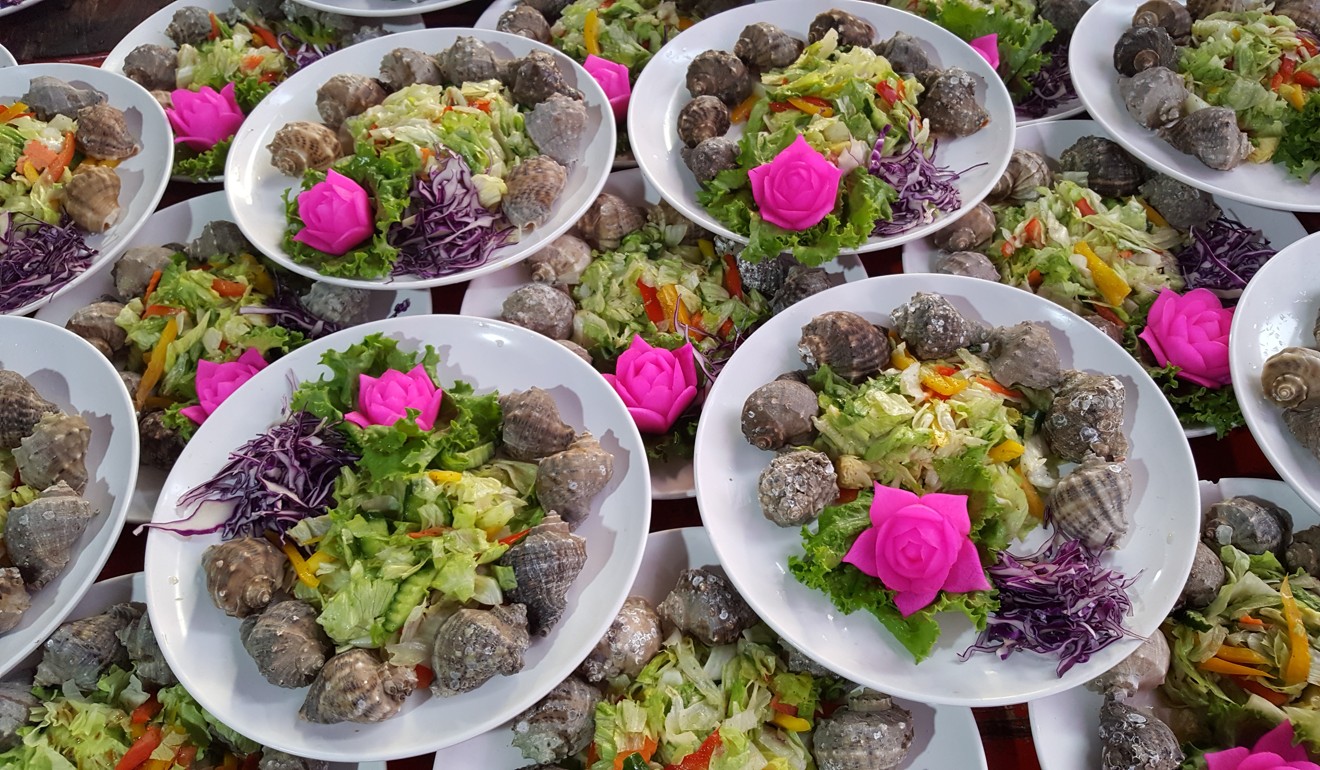 Last year, he and his team catered for a 37-table banquet at the five-star Palais de Chine Hotel, in Taipei. The platter that began the 12-course meal included hog maw (pig's stomach) and pig's uterus, once common banquet foods but now more often sampled in a night-market setting. According to Lin, his second course that day, pig's knuckle wrapped in angel hair, is distinct from its Cantonese equivalent.
"First, the pig's knuckle is flavoured with cong shao [large scallions and garlic cloves deep-fried separately, then com­bined into a single flavouring], plus ginger and chilli," he says. "Apart from these, all I add is soy sauce, salt and sugar, keeping the flavours as close to the original as possible.
"A Cantonese cook might well throw in medicinal herbs or star anise, but I don't use them."
Three more places for great Taiwanese food in Hong Kong – and some of the best fried chicken going
Not every traditional dish served at the Palais de Chine Hotel was well received, however. To the dismay of some diners, the fourth course, Phoenix on a Golden Carriage, featured steamed sparrow. Each bird was served in an eggshell, from which the white had been removed, and to which ham and thinly sliced mushrooms had been added.
As all chefs discover sooner or later, you cannot please all of the people all of the time – even at a bando.
---
An edited excerpt from A Culinary History of Taipei: Beyond Pork and Ponlai, by Steven Crook and Katy Hui-wen Hung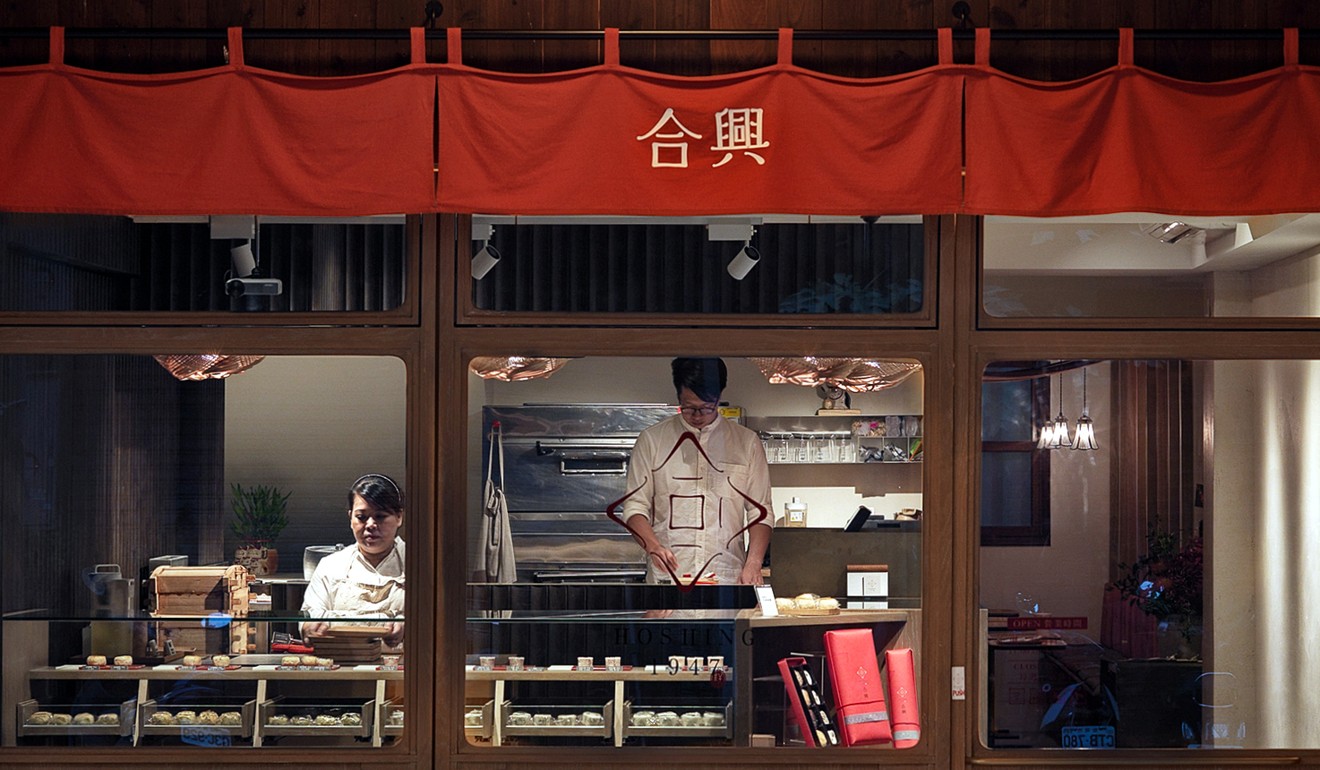 Founded by Jen Jen-chang, who relo­cated to Taipei from Shanghai with his family in 1947, Hoshing Confectioneries was for many years a leading maker and vendor of traditional Shanghai-style song gao (loose, fluffy cakes made from rice), as well as other traditional treats.
Jen started out with a stall near Taipei Botanical Garden, before opening a shop in nearby Nanmen Market – one of the oldest traditional markets in the city – in 1951. Nearly a quarter of a century later, in 1975, the business passed to the second generation, led by Jen Tai-hsing. And today, a further four decades on, Jen Tai-hsing's daughter, Jen Chia-lun, and her husband, Cheng Kuang-yu, are using their skills as trained interior designers to transform how the business presents itself to the world.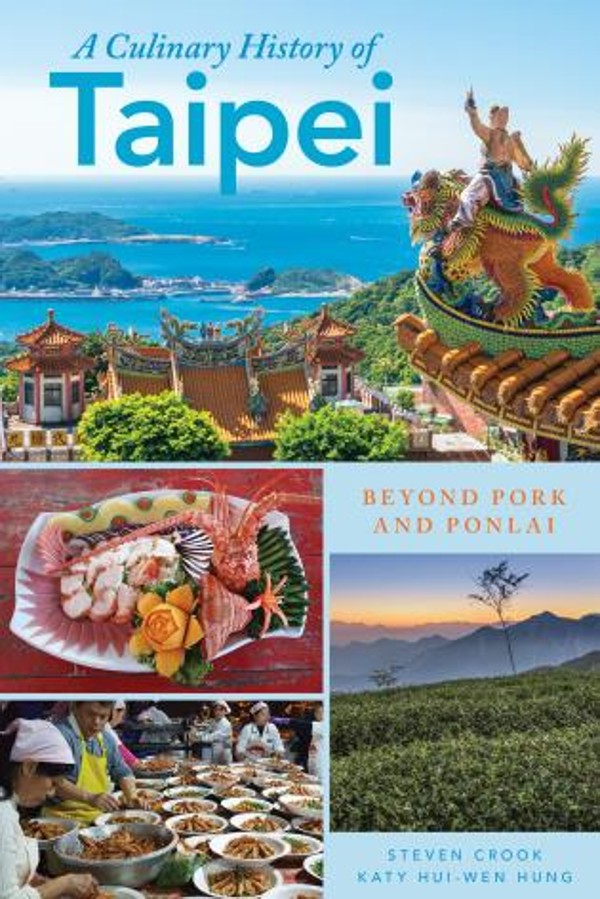 "When I was studying in London, a favourite pastime was visiting traditional markets," says Jen Chia-lun. "A key difference between the UK and Taiwan – and this fascinated me – is that in London and elsewhere in the UK, markets are filled with young people. They're places full of stories, and that's a great selling point. In Taiwanese culture, traditional markets are visited by old folks. The younger generation finds little of interest in them.
"This contrast really made me think, and inspired me to explore and research the two cultures. Before this experience, I had no interest in or intention of taking over my family's business. My father was giving up hope that the business could be passed on to the third generation."
The best things to do on a Taipei layover, from stinky tofu and tea to ships and shopping
After returning to Taipei in 2016, the young couple began exploring the idea of running a "culture-creative" shop in conjunction with her father's business.
"Our ultimate goal is to attract young people to enjoy traditional markets," says Jen. "We wanted to combine our design knowledge and our UK experience. At first, the plan was to open it in my father's shop in Nanmen Market. But after observing and evaluating, we thought, 'Why not start where young people hang out?' We then decided to launch our 'culture-creative' confec­tioneries shop in Dadaocheng, a place full of history and stories. [The area] attracts young people and its person­ality coincides with our goals."
In London and elsewhere in the UK, markets are filled with young people. They're places full of stories, and that's a great selling point. In Taiwanese culture, traditional markets are visited by old folks. The younger generation finds little of interest in them
The couple branded their venture Hoshing 1947, and rented a historic, single-storey shophouse on Dihua Street, Dadaocheng's most traditional and charac­terful thorough­fare. Rather than sell the same items as Jen's father and grandfather, they have modified the recipes to better suit modern consumers. In an era when families are smaller and Taipei people are eating less rice, many find Jen Tai-hsing's song gao and su bing (flaky pastries) too large. The couple reduced the size of these signature products by two thirds and adjusted the sweetness to suit modern preferences while staying as close as possible to the original texture and quality.
Jen Chia-lun says that when it comes to flavours, "We constantly keep our eyes and minds open for seasonal ingre­dients, to keep young people interested." Among the most successful have been jujube paste, and black rice with chestnuts.
A foodie's stinky tofu tutorial in Taiwan
Whereas the original Hoshing in Nanmen Market is simply a shop, Jen and Cheng wanted to create a place "where people can come in, sit down and enjoy themselves".
All the decorations and materi­als were produced in Taiwan, and the open kitchen, which Jen designed, allows customers to
see the cake-making and cake-steaming processes. "It creates a sense of warmth: the temperature, the steam in the air," she says. "When people come here, they use all their senses. Our aim is to make Dadaocheng a great historic place that appeals to all ages and walks of life."
A Culinary History of Taipei will be published by Rowman & Littlefield in October.