"Are you steaming fish with this? It's also great with short ribs," says Chau Wing-cheong, the third-generation owner of Tai Ma Sauce, offering cooking tips to a customer as he scoops dark brown dollops of salty soybean paste from a large glass jar.
His wife, Lai Chi-wan, is busy serving one customer while apologising to another for the wait. Their son, Brian Chau Ka-wai, has just returned to the busy shop after doing his morning delivery run.
Tai Ma's store in Kwun Tong, an industrial district of East Kowloon in Hong Kong, is packed with more than just shoppers: shelves are lined with a variety of soy sauces, below which is a wall of neatly stacked jars of fermented bean curd; various soybean pastes – sweet, spicy and salty – are on display in large containers. Chilli oil, satay sauce and a selection of dried goods are among the many products to be found in this tiny shop.
Tai Ma started with Brian Chau's great-grandfather, who owned a grocery store in Guangzhou. "Everyone who had a grocery store back then would stock the 'seven necessities': firewood, rice, oil, salt, sauce, vinegar and tea. They would make and sell their own sauces," Brian Chau says. "Soy sauce was something a lot of people knew how to make at home; it wasn't something created by professionals."
When his great-grandfather moved to Hong Kong more than 60 years ago, he found a drying yard in Sheung Shui in which to continue the sauce-making business. A factory for producing and bottling was later opened in San Po Kong.
While commercial varieties take just days to produce, a bottle of Tai Ma soy sauce made in the traditional way takes 18 to 20 months from start to finish.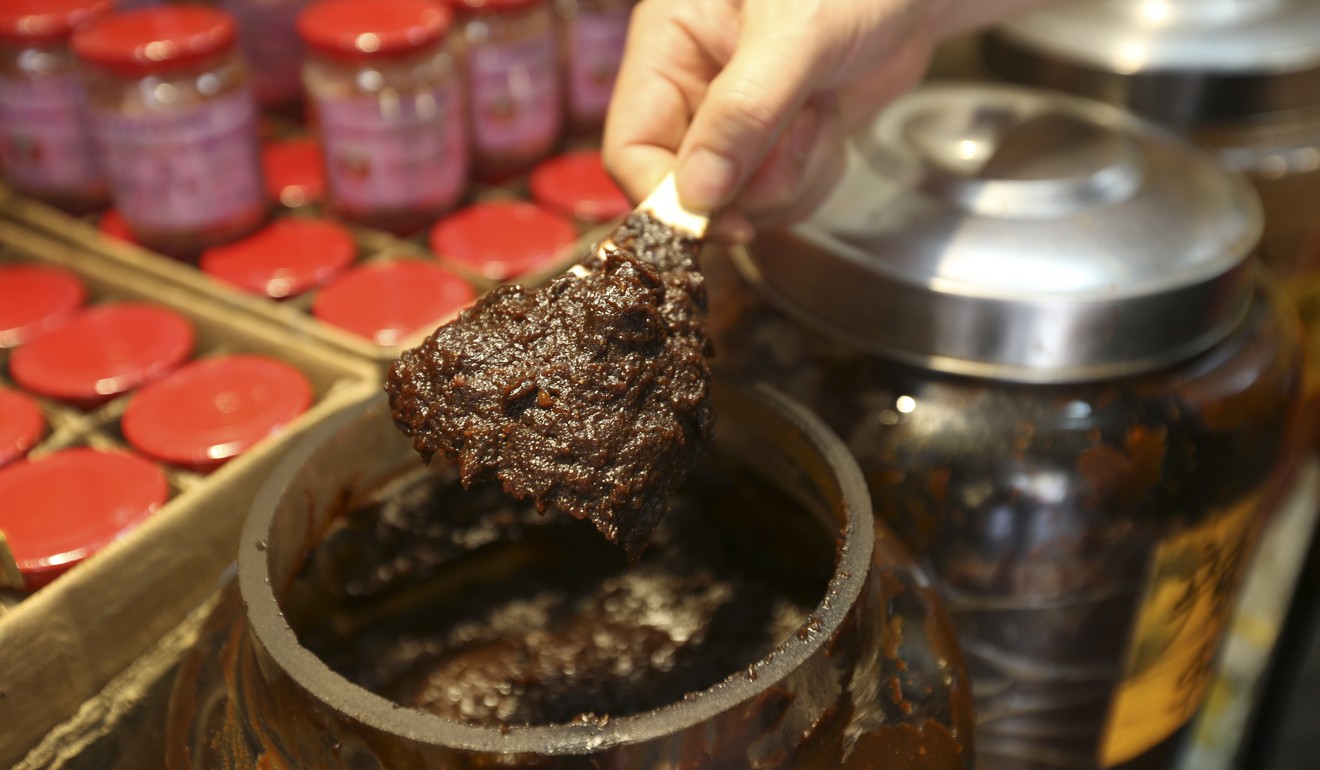 In the drying yard, a soy sauce starter is created by mixing cooked soybeans with flour to kick-start the fermentation process. Temperature is closely monitored to ensure the starter doesn't overcook.
"The best soy sauce starters are greenish on the inside when you break them apart. If it's black or red, they have been over-fermented. We can't use those," Brian Chau says.
Keeper of secret recipe for HK$200 Yuan's Royal Soy Sauce opens up
The starter is then soaked in brine and distributed among the few hundred clay urns filled with soybeans lining the drying yard for sun-drying, where the soybeans ferment. On sunny days, urn covers are removed to allow the beans to bronze, which imparts an umami flavour and a distinctly rich aroma that no chemical or flavouring can imitate. On average, there are about five months a year when the soy sauce can be left uncovered.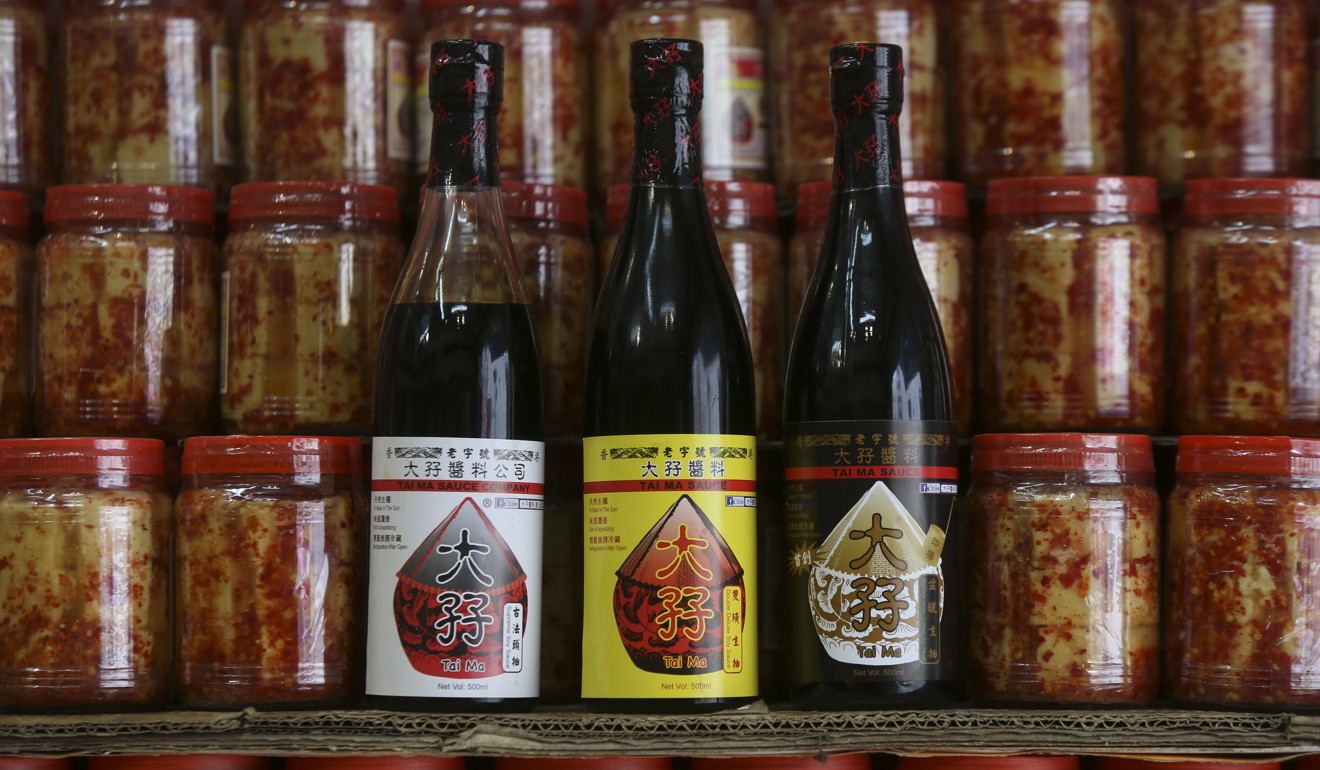 "Sauce-making is not rocket science. What it takes is experience and hard work," Brian Chau says. "And a lot of sunlight. Our livelihood really depends on the sun."
The best soy sauce is made in autumn, with October and November being the ideal time, he says, explaining that "winter is too cold for fermentation, spring is too humid and summer, while with ample sunlight, rains too often". Known as chau yau (or "autumn oil"), soy sauce that has had its first-draw extracted in these months is considered a premium product.
How Hong Kong soy sauce and vinegar maker Pat Chun has kept up with the times
The brand's signature and most expensive product, priced at about HK$280 (US$35) a bottle, is the Supreme Shine On Basin Soy Sauce, made by sun-drying double-fermented light soy sauce (seong wong saang chau) in a shallow basin to intensify the liquid and catch as much sunlight as possible. It takes two years to produce a batch of 2,000 bottles, but the result – an excellent dipping sauce – is of unrivalled richness and aroma, and provides "a full appreciation of each soybean".
Highly sought after soy salt is also produced in the making of this precious dark amber liquid. "An excellent condiment for seasoning soup and congee," Brian Chau says. "It's the essence of soybeans with the aroma and umami of soy sauce. Only about 60kg are made every two years."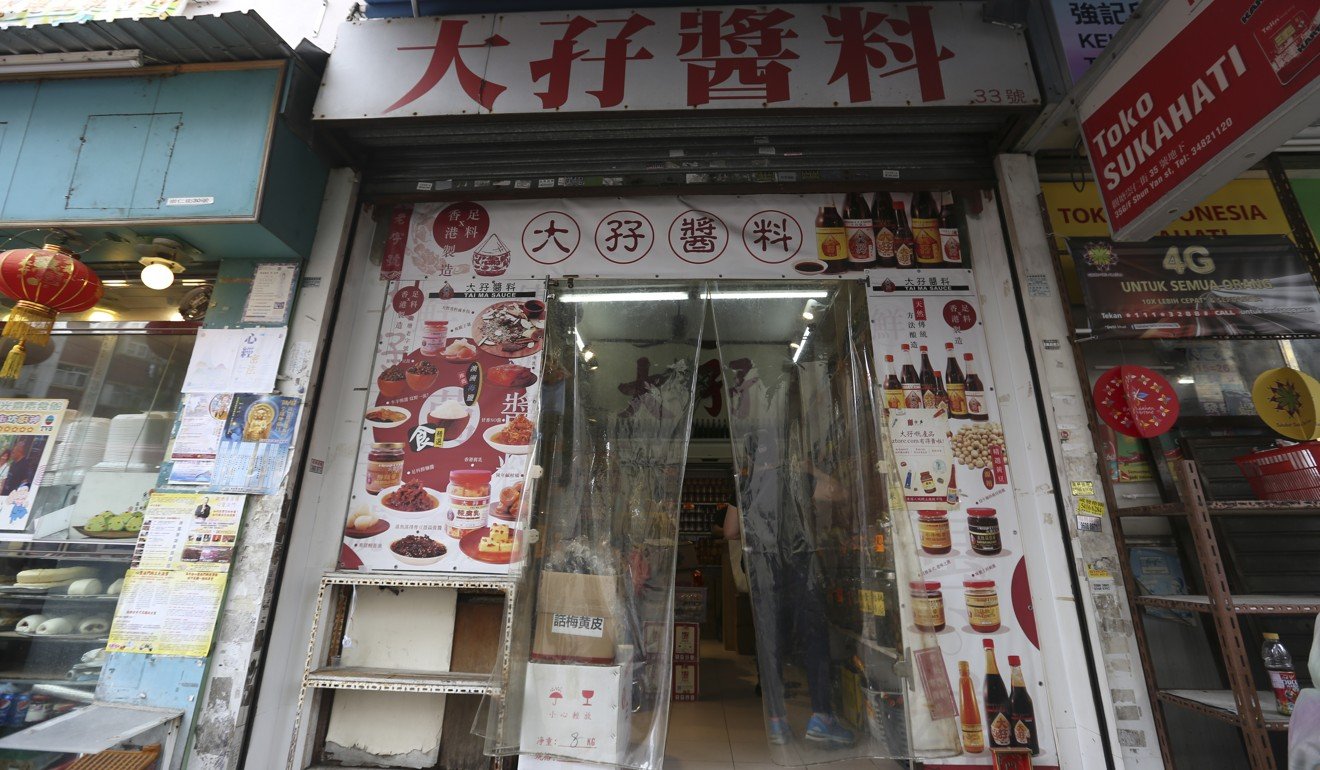 Long production timelines and intensive labour requirements mean traditional sauce-making is not the most profitable business, which was why, back in the early 1990s, the second generation – Brian Chau's grandfather – was against the idea of opening a grocery store. It took Chau Wing-cheong to open a shop.
"[My great-grandfather] felt that these are just home-made sauces, and it was pointless competing against big companies like Lee Kum Kee. Yet my dad was confident with the taste and quality of his sauces, and was determined to make them available to retail customers," Brian Chau says.
The store struggled for a while, and Brian Chau's parents had to do odd jobs to make ends meet. "My mum took on a cleaner's job – HK$21 an hour – and my dad and I would help her after the store closed. I was in primary school then, and remember helping her take rubbish bags from 30-something floors all the way to the lobby."
After Brian Chau graduated with a sports degree from a university in Beijing, he took a teaching job in Hong Kong for a few months, but was soon helping out at Tai Ma full-time.
I'm not at all worried that the younger generation will forget about these tradi­tionally crafted sauces. As long as someone's cooking, the art of sauce-making will be kept alive
"After returning home [from Beijing], my first impression of my parents was that they really had aged. You don't realise that when you see them every day. I thought about it and chose to help out with the family business," he recalls. "When I weigh up my passion and my family, I would always choose family first."
As well as an extra pair of hands, Brian Chau brought fresh ideas. Customers can now order from Tai Ma's online store, and the brand has its own Facebook page.
Last year, father and son created a fish ball sauce: "We wanted to bring home the taste of local street food." And they are developing a new, vegetarian-friendly sauce to attract the health-conscious crowd.
"I'm not at all worried that the younger generation will forget about these tradi­tionally crafted sauces," says Brian Chau. "As long as someone's cooking, the art of sauce-making will be kept alive."