Profile
Get more with myNEWS
A personalised news feed of stories that matter to you
Learn more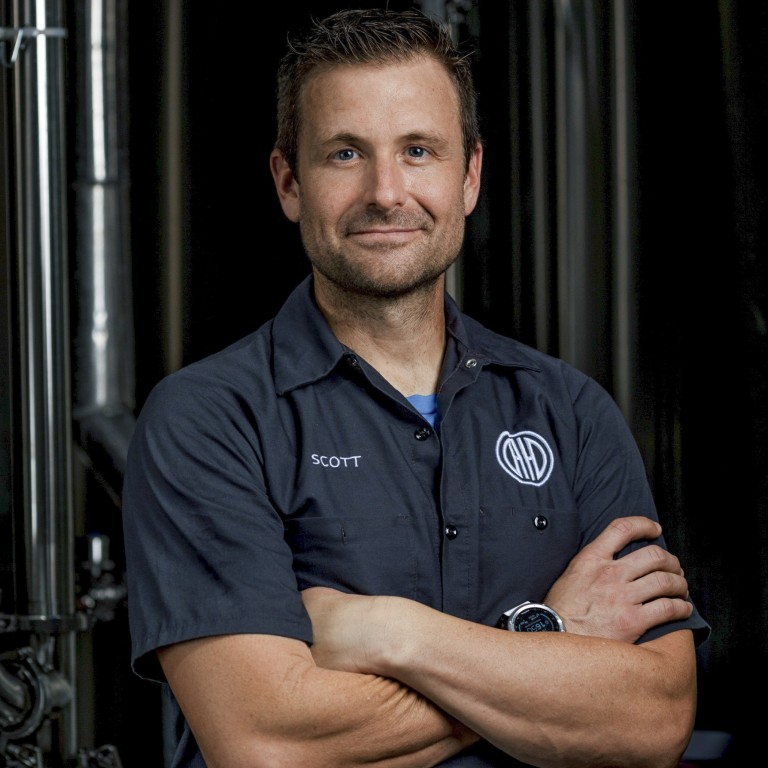 Profile

|
How Hong Kong craft brewery became a passion project for co-founder Scott Powrie, and his ambition to climb some of the world's highest peaks
California-born Scott Powrie, founder with his wife, Leigh, of craft brewery Double Haven, tells Kate Whitehead about using the brand to do good things
He recalls a career in which he switched gears from racing car engineer to helicopter pilot, and explains why he's taken a break to climb two 8,000-metre peaks
I was born in 1978 in Camarillo in the US state of California, where my dad was stationed at Point Mugu Naval Air Station. We moved to San Diego while my dad was deployed on the aircraft carrier USS Midway. After he became a Blue Angel – part of the US navy's elite group of pilots who travel around the country doing air shows, showing what military aircraft can do – we were stationed at Forrest Sherman Field, at the Naval Air Station in Pensacola, Florida.
When I was three, my dad died in an air accident, practising for a show. My mum, younger sister and I moved back to California, where my uncles and grandparents lived. My mum was my boy scout leader and my sister's girl scout leader, so as soon as I could walk, we were always camping somewhere.
My mum had me in lots of sports, I was always playing soccer or baseball, surfing or at the beach. I skied and did snowboarding, and we went to the nearby desert where we would ride motorcycles and go camping.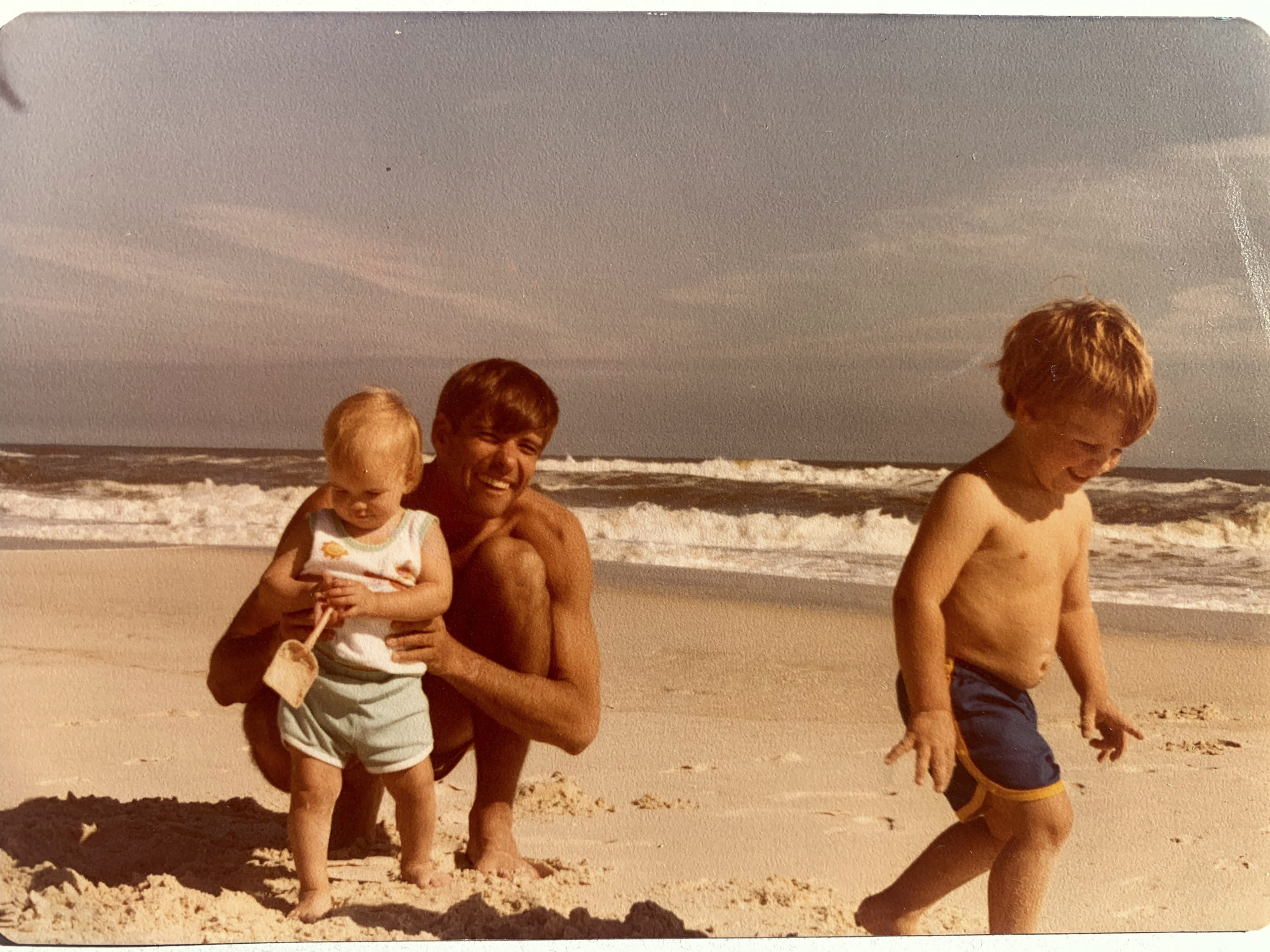 Off to the races
I went to Palomar College, in San Marcos, California. I was a squirrelly kid and wasn't that interested in studying. I was very active and trying to put me in a chair didn't work. After two years, I got an Associate of Arts in General Education and was eager to join the workforce.
When I was 21, I got a job working at a fabrication shop, Alumicraft, which built off-road race buggies. I enjoyed off-roading and fabricating as a hobby and had modified my truck to make it go faster and put bigger tyres on it, but this was my first time doing it as a job.
In 2001, I began working for Fortin Racing, where I learned engineering and how to work on my first racing car. That car won many races and gave me a good reputation in the industry.
After three years there, I joined Stewart's RaceWorks as a shop foreman. I was building off-road vehicles from the ground up that raced in the Baja 500 and 1,000 in Mexico as well as the
Paris-Dakar Rally
. I also started working as a co-driver, navigating long-format races and fixing the vehicles during the race.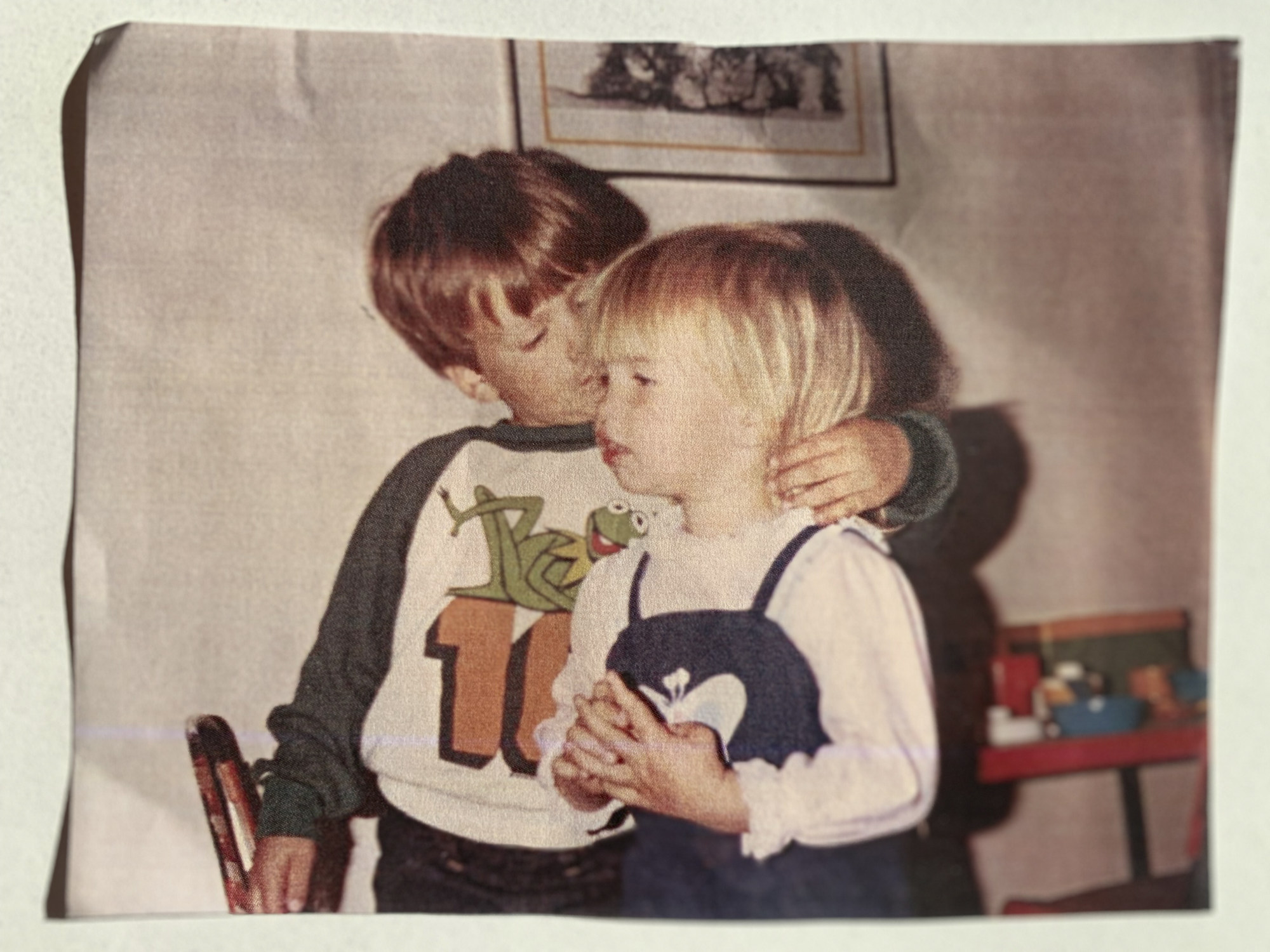 Hong Kong flight
When I was 24, I decided to switch gears and become a helicopter pilot and enrolled at a flight school. I worked during the day at the racing job and at night or in the early mornings went to school to learn ground education and to fly. It was hard work and a couple of friends took me out because they thought I needed a break.
That was the night I met Leigh, on New Year's Eve of 2006. She was finishing up at university and to make ends meet was working as a bar manager. She was born and raised in Asia and went to primary school in Hong Kong. She made it clear when we started dating that as soon as she graduated, she was moving back to Asia.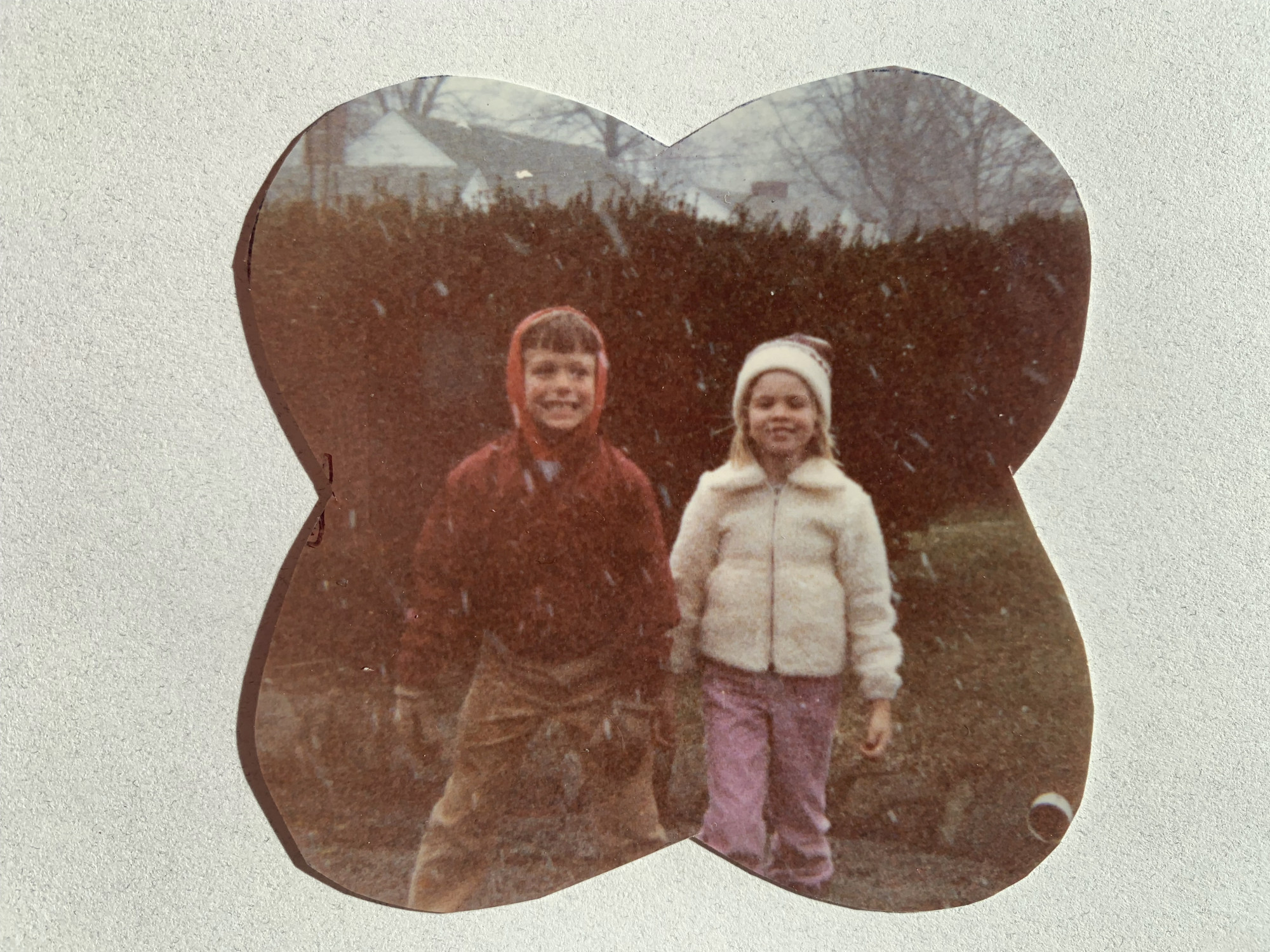 I have always enjoyed the outdoors, but it was Leigh who sparked my interest in climbing. We went to Mount Whitney, in California, and gave it a novice try. The experience had me hooked and from then on, I started consuming books and talking to people about climbing.
After we'd been dating a while, I said I'd go to Asia with her. My helicopter school closed down because of the recession. I was missing one certification, so I went to another school to get it. Leigh graduated from university and got a job in San Diego while I finished up my studies. In 2008, the day after I got my helicopter certification, I was on a plane to Hong Kong. Leigh had gone on ahead of me.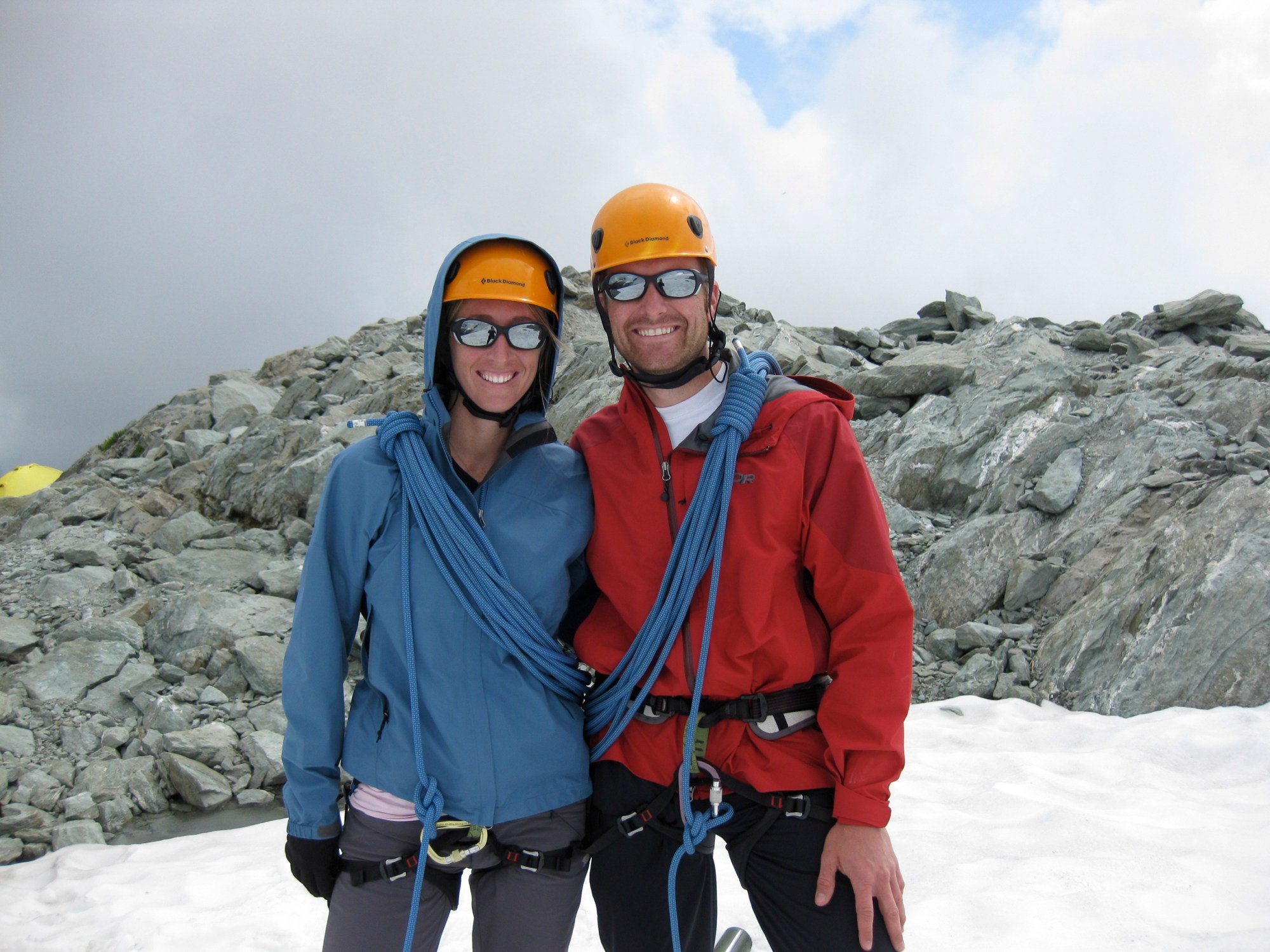 Lamma, wild and free
It had been a whirlwind of tying up loose ends and getting my helicopter rating and it wasn't until I got on the plane to Hong Kong that I realised I knew nothing about the place. I'd never been to Asia, never really left North America. When I got off the plane, it was overwhelming. I'd never been to New York or big cities in the US and it was extreme overload.
Leigh worked for Bunnies by the Bay, which makes plush toys, and I was hired as a production manager by BCI Engineering, an engineering company that was just starting out. We were doing castings and parts for the mining industry. We were running separate companies but sharing an office in Wan Chai on Hong Kong Island.
After a week sleeping on a sofa bed in the office, we moved to Lamma Island because it seemed a little wild and free, but you could still get to work in Central pretty quickly. I'm not really built for the city. I enjoy hanging out and talking to people and going to restaurants, but my heart and soul is being in the woods or getting into nature to recharge.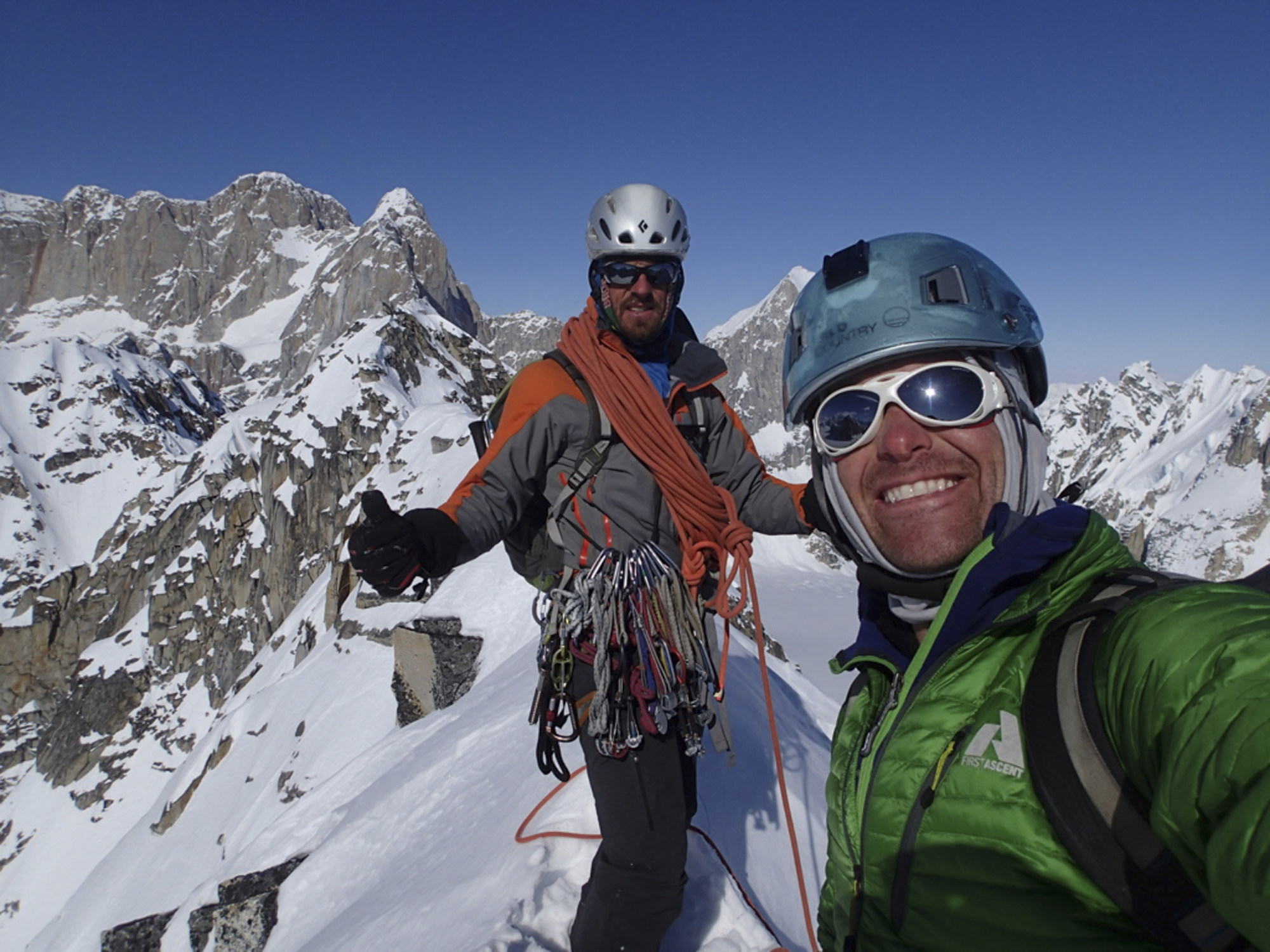 Small beer
From day one I travelled a lot for work, to China, Malaysia and South Korea. In 2010, I was asked to move to Malaysia to set up a factory for production. Leigh quit her job to come with me. Her background is in accounting and finance and as BCI didn't have anyone in finance, we hired her. She's 10 times smarter than me and the balance between work and personal life worked out well for us.
We were in Malaysia for five years and moved back to Hong Kong in 2015. After 10 years with BCI, I was getting the itch to try something different. Years earlier, we'd talked about the lack of craft beer in Hong Kong – it was all Blue Girl and
Heineken
– but the company was small, and we didn't have the money. When I moved back to Hong Kong, things were going well, and the idea came up again and this time we had the capital. Even though it was a vast departure from what the company did, they gave me the green light.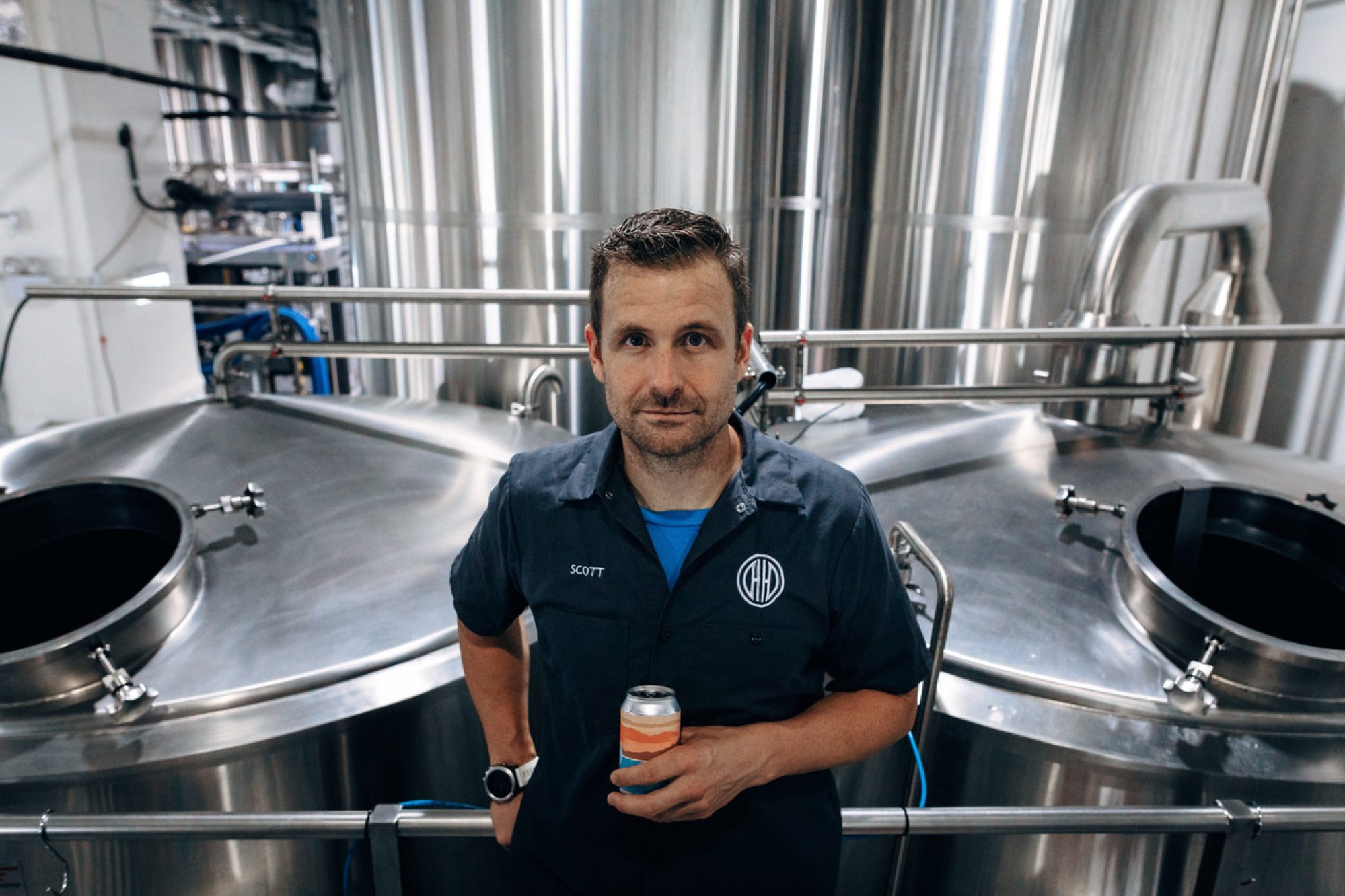 Brewing up a storm
I put together the equipment and the production needs and opened Hong Kong's biggest craft brewery, in Fo Tan. From planning to building, it took about nine months. We produced beers for other brands and then decided to produce our own.
Everything was either British style or the old Chinese style, and we saw a gap in the market – no one was doing outdoor-themed brands. We were the first brand in Hong Kong to do a spiked seltzer, Dragon Water, and soon after that we launched a craft beer, Double Haven, named after the geopark.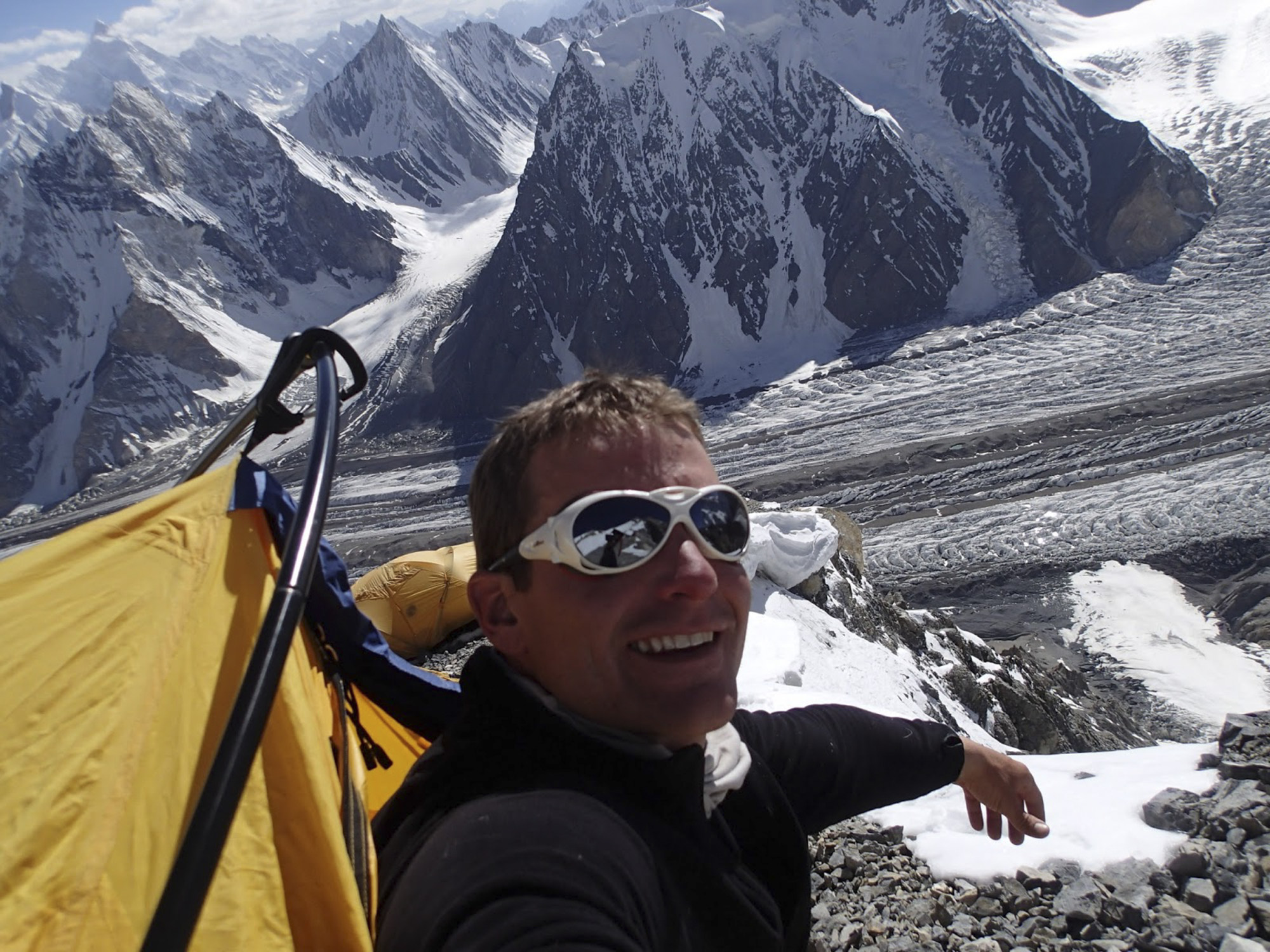 The brand is very much a part of who Leigh and I are as people – we are passionate about the environment and use the brand to do good things, sponsoring athletic events, promoting female artists. Starting something new is like having a newborn child, it takes up all your time, all your energy and you hope it will grow into something.
The 2019 protests hit production because employees couldn't get to work, and the bars were closed, and then we got hit with Covid; the closing and opening of bars hurt everyone and definitely hurt us. Now we are coming out of things and luckily people are really supportive. We are a Hong Kong brand – locally made, everything we do is about Hong Kong, and that resonates with a lot of people.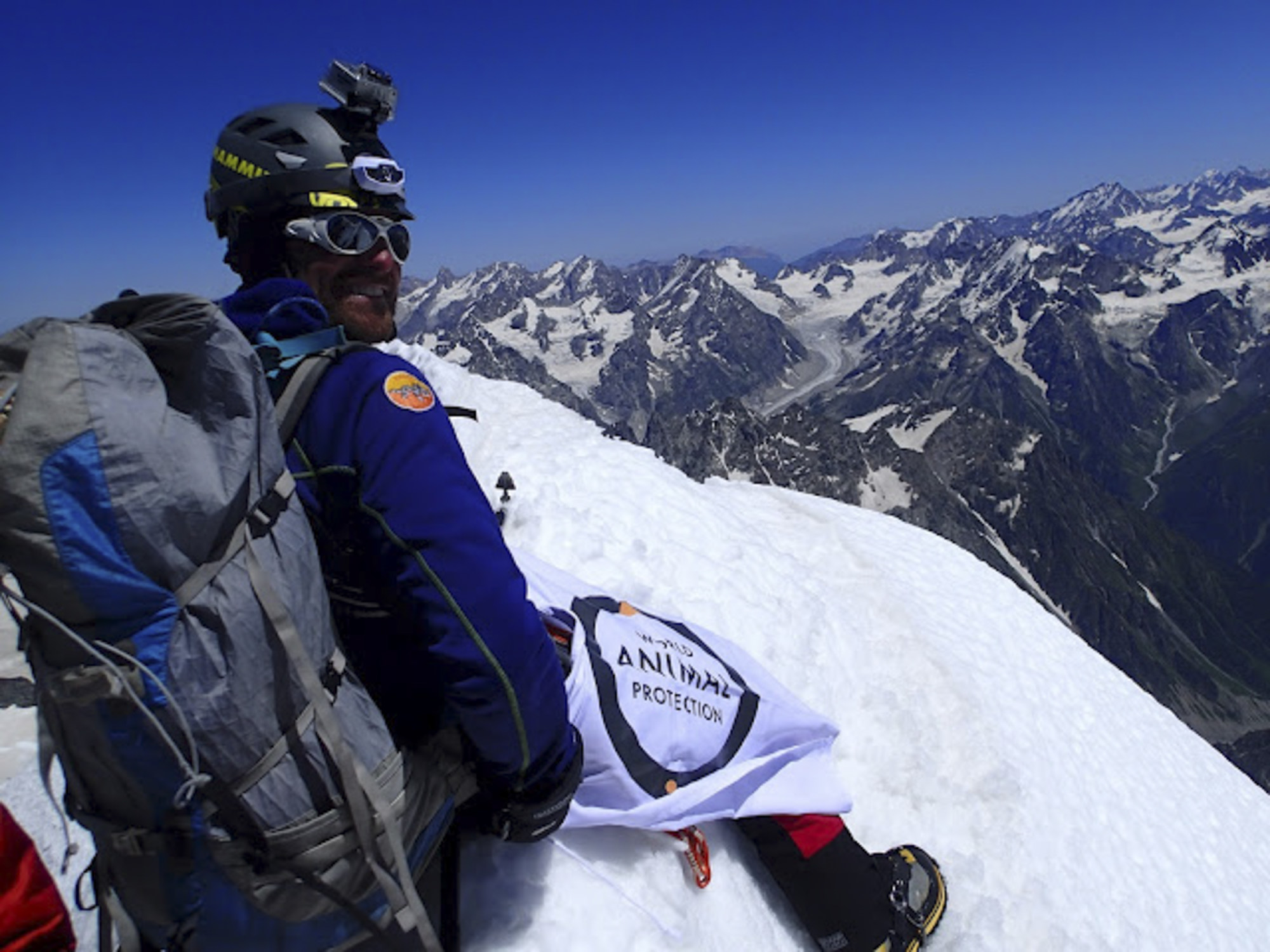 Peak performance
I'm currently taking a break to climb two 8,000-metre (26,000 feet) peaks in Pakistan
– Gasherbrum 1 and 2 – and raising money for Animals Asia. Leigh has taken over the reins for the brands. My ultimate dream is climbing K2, which is in the same mountain range in Pakistan. It's the second highest mountain in the world, after Everest, so you really need to try some of the other peaks to get an idea of whether you could handle it.
I trained for the trip in Hong Kong. Leigh and I live on Lantau Island and I do a lot of rock climbing and go to Eagle Crag, in the Pui O area. I fill my backpack with weights and climb Lantau Peak.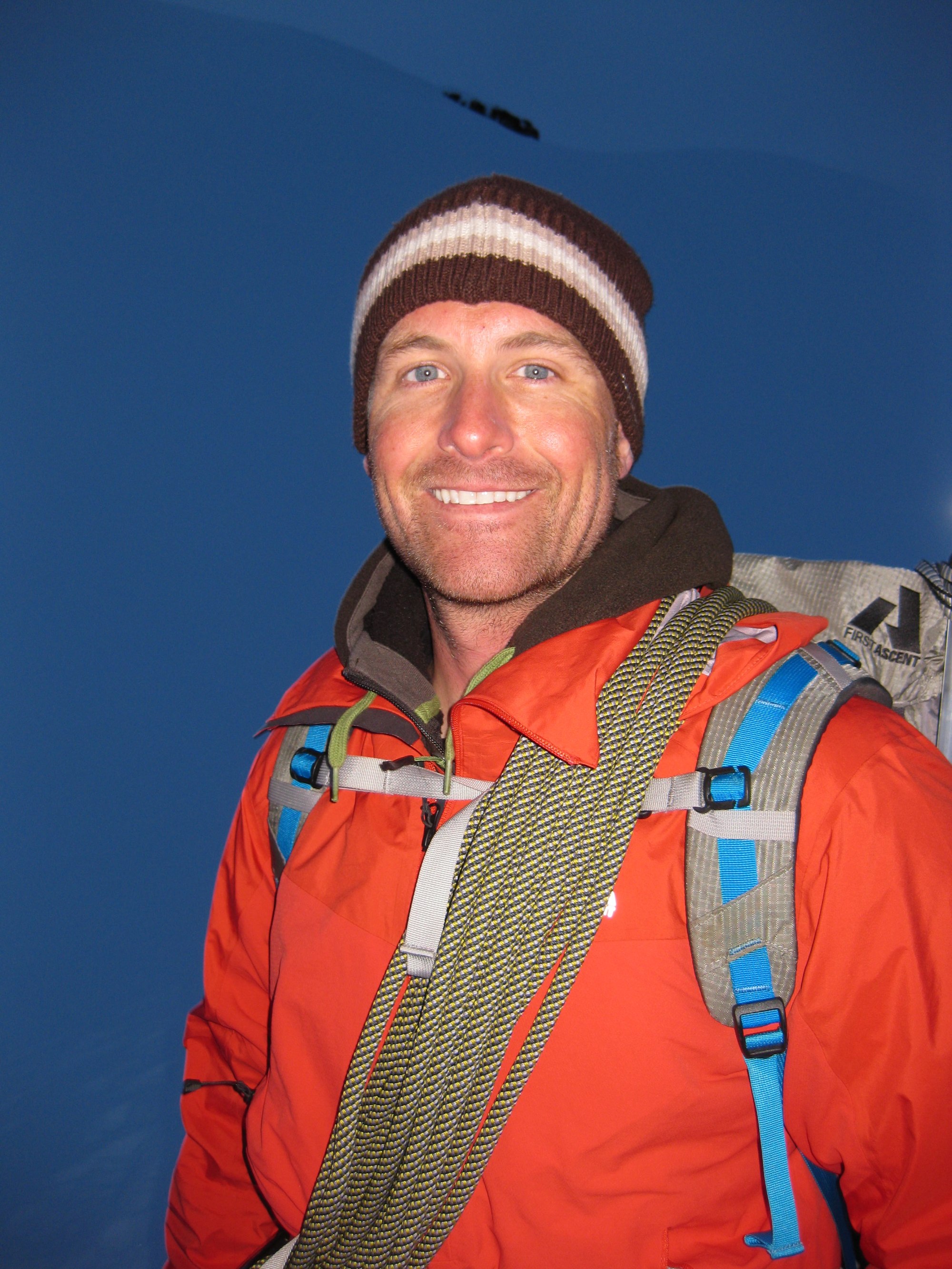 I also connected with a local botanist who is helping to regrow the mountainside near where we live, which is regularly burned by fires from grave sweeping. For training, I take bottles of water to the top of the mountain and leave them there so he can use the water to grow saplings.
Leigh and I have a soft spot for animals and have adopted four dogs, one of which we brought back from Malaysia. We love Hong Kong and are here for the long haul.