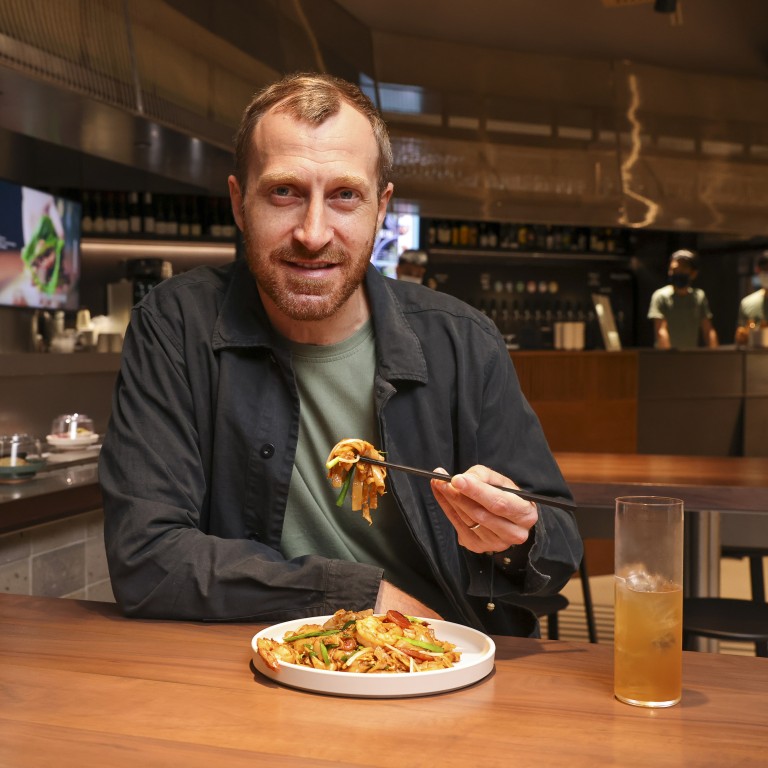 Change the food court, change the world: eco-innovator Matt Reid on sustainability and his new dining concept in Hong Kong
Kin Food Halls merges sustainability and technology, with an innovative app that allows ordering of responsibly produced food for dine-in, takeaway and delivery
Its co-founder, Matt Reid, talks to the Post about effecting change in the food industry and beyond, by increasing efficiency and controlling waste
With his new brainchild, Kin Food Halls, Matt Reid has reinvented the food court paradigm with an app, an integrated kitchen and eco-innovation.
The business of hospitality
"My father was in finance. I did an internship with him and learned very quickly that I did not want to be in finance. At university in Bristol, Britain, I had my first experience in hospitality. That's where I met Malcolm Wood. We set up a company that did events. We both cut our teeth in business together while doing degrees.
"Later, we reconnected as partners opening a restaurant in Shanghai. Then he said, 'Come down to Hong Kong. I want to create a restaurant group.' We started Maximal Concepts in 2012, opening restaurants such as Brickhouse,
Blue Butcher
and
Mott 32
."
One-stop shop
"The fundamental difference between Kin and a classic food hall is that we cen­tralise production into one kitchen. We license recipes rather than create small individual kitchens with operators. The key benefits include a massive increase in efficiency, and being able to control all elements, from waste to purchasing.
"It also changes the space. Normally, you have different stalls, each with its own equipment and processes. Instead, we have 300 seats and an open kitchen. You can also order from an app.
"All these [features] offer more social benefits. Customers have 45 food brands available to them, and the food comes out faster.
"What we offer individual chefs and restaurants is to take their recipes and expand into a different market. They're paid royalties, take no financial risks and they don't have to hire anyone.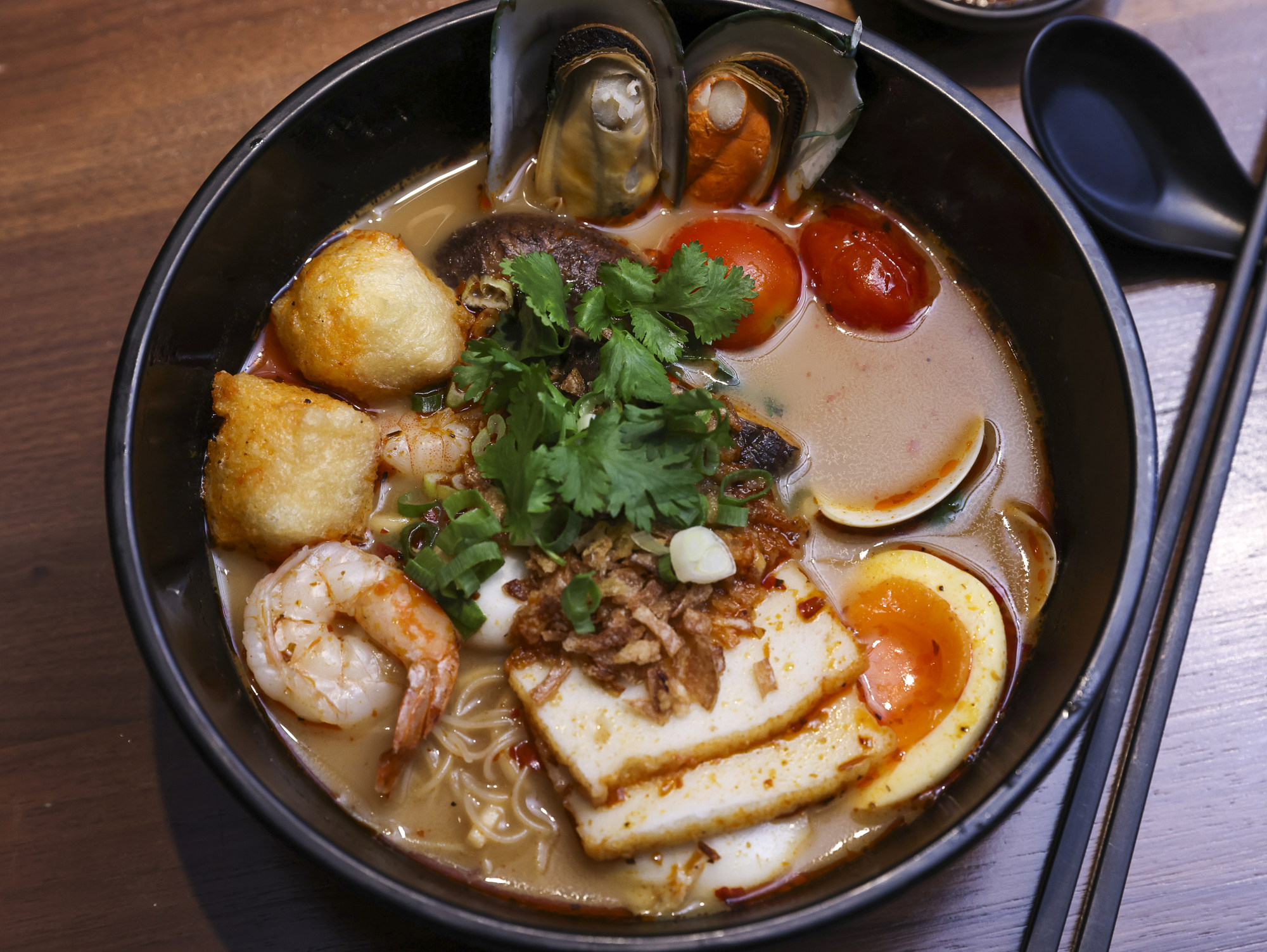 "But the key is to make them trust us with their brand. That's where we show them our multiple decades of professionalism and experience. There's technology and an app but it's grounded in restaurateurs who understand the business. It's building relationships and trust."
Change the food hall, change the world
"With Maximal Concepts, we wanted to create meaningful dining experiences. When we started, the scene was all franchises, hotel restaurants and there wasn't a lot of soul. But now, my whole view of [food and beverage] is trying to effect change.
"Yes, we still want to create experiences but I want to use my knowledge, expertise and connections to change the way we eat.
"I came to the realisation that the only way to do this was a systemic rebuild. Anything else is a minor improvement. We're taking five-star hotel banquet kitchen practices and building a model that is replicable and scalable.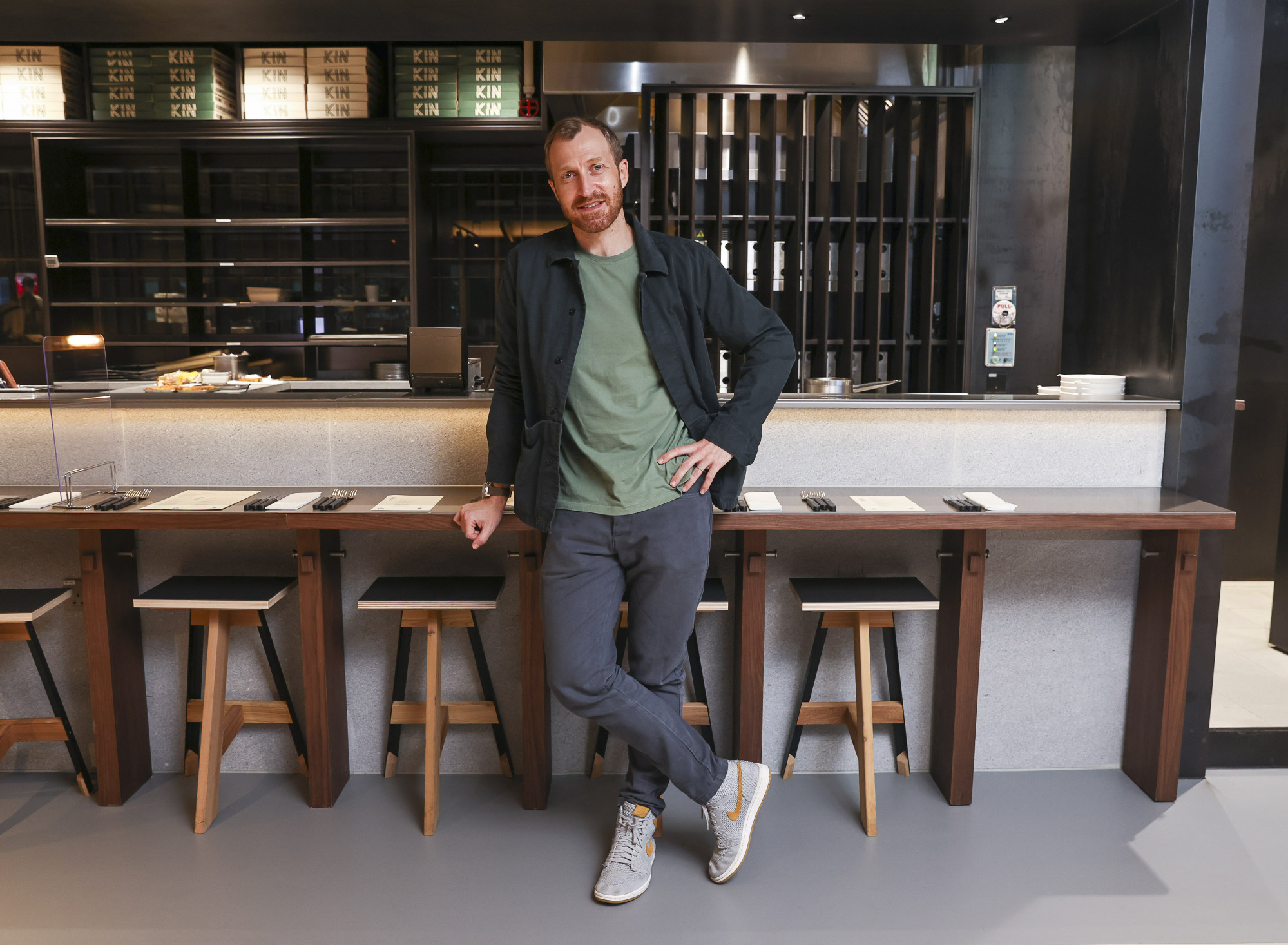 "But you can't do that until you've got a certain amount of industry experience, position and support, where people would consider you seriously as an alternative channel. We also have great food, and people will forgive a lot for good food."
The price of sustainability
"I founded a company that can make a compostable cling wrap but it was 32 times more expensive than the traditional film so it's completely uncommercial. We've been working to bring the cost down, now to about four or five times more expensive, but even now very few companies will buy it.
"My goal with tech is to not have any premium at all. We should just build a better product. I'm definitely a dreamer. And that's a key part of my relationship with Malcolm. I surround myself with pragmatists.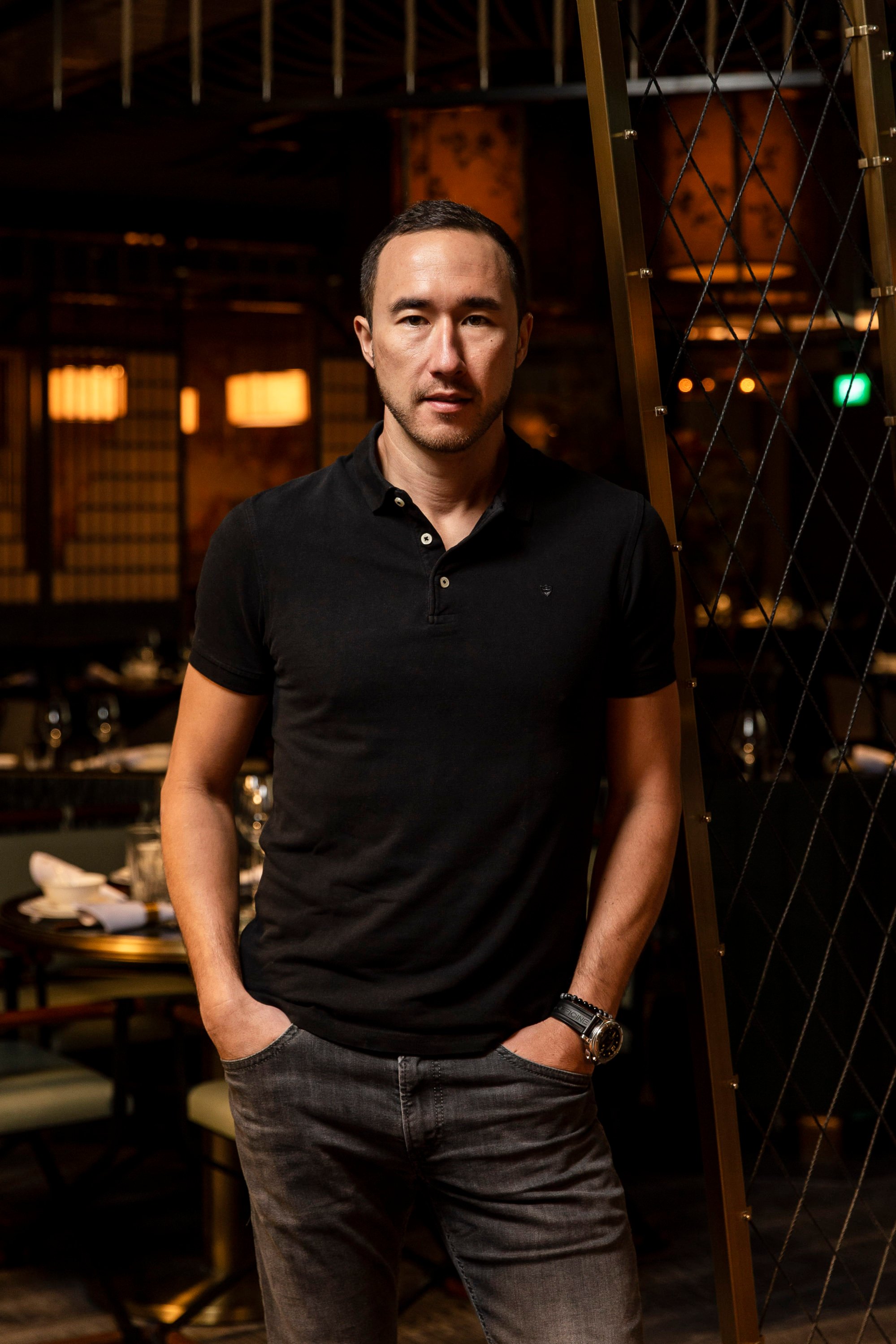 "This is also why I am so excited about Kin. We're cooking real ingredients and providing it at a really fair price. We control all the products we use. All the beef is now organic. This is what I mean by systemic solutions.
"But changes will not be why consumers come here. We want to build a model that people want to come to anyway. The problem with some sustainable solutions is the product costs too much."
From food to film
"Our environmental awakening was [filmmaker and environmentalist] Craig Leeson saying to us, 'Guys, do you know that when you eat fish, you're eating plastic?' We never thought we were causing any trouble putting straws in drinks.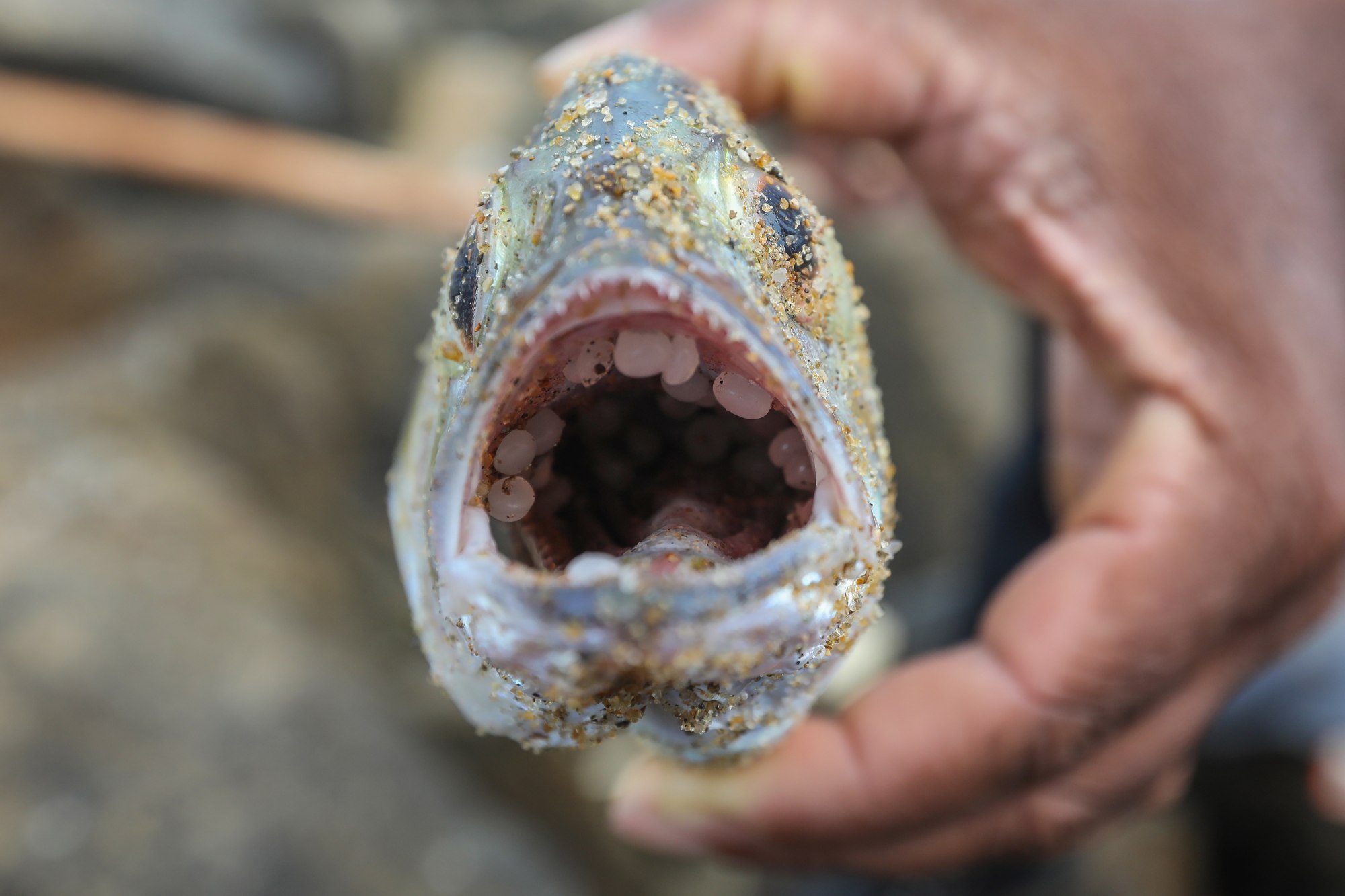 "But it's gone beyond that. Malcolm and I both got involved in making the documentary
A Plastic Ocean [2016]
, as board members of its charity. It was full-on to the extent that we went to Los Angeles and did the script, despite having no real knowledge of films.
"I realised that films and restaurants are similar; they're about creating a story, you've got to get people to come, sit down and enjoy your story."
Doing good and doing better
"Malcolm and I have an incredibly unique, dynamic relationship. When he went to Antarctica with Craig
[to make 2022's The Last Glaciers]
, I supported him and picked up his role in our companies, including Maximal Concepts.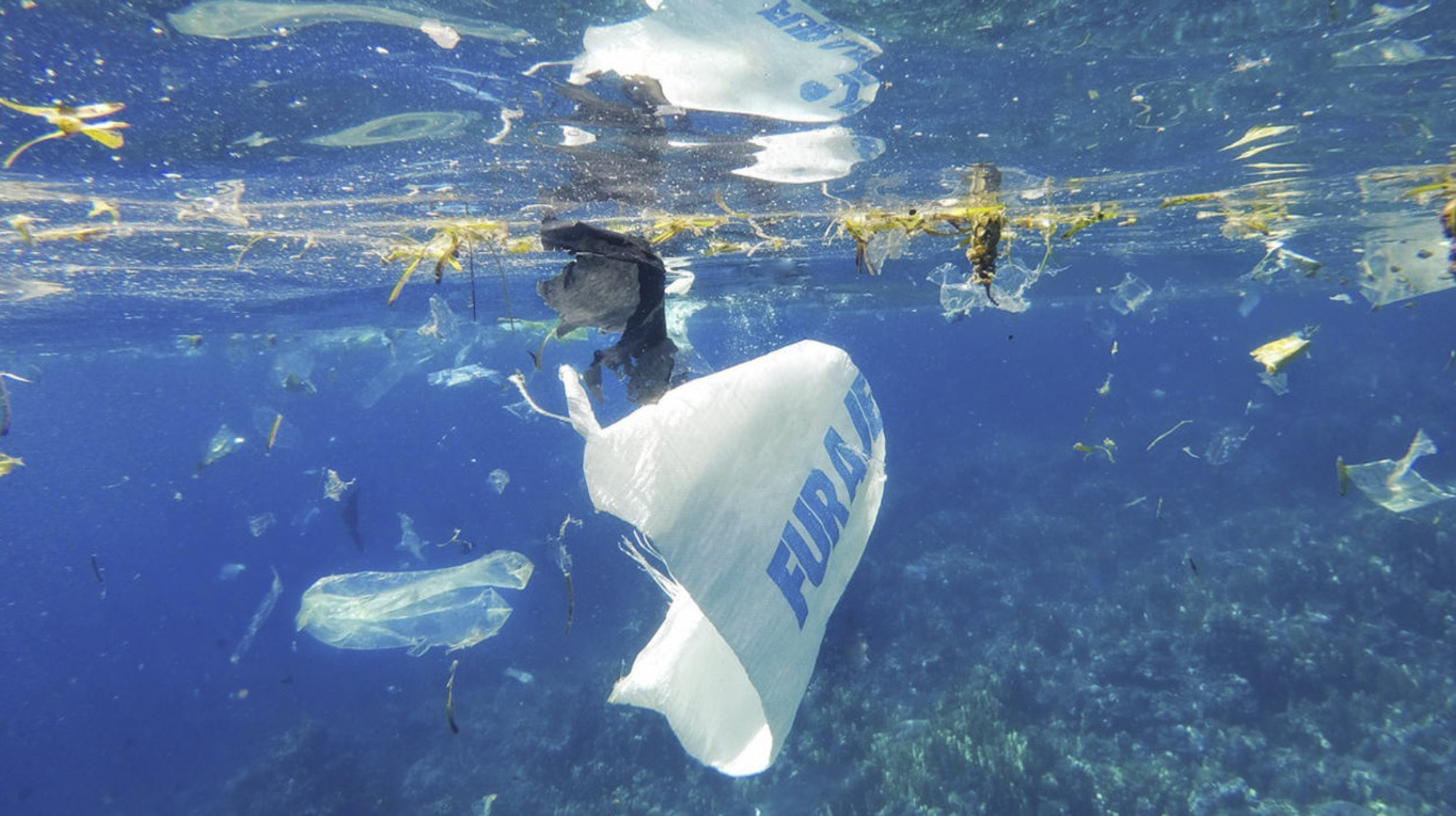 "Then he supported me when I got obsessed with our health technology business in Texas called Disruption Labs. I started looking at the food industry and how the food system is failing us from a nutrient perspective.
"We started building a technology to get vitamins and key nutrients into the body more efficiently. Now it produces vitamins and all sorts of technology that we license to major health and nutraceutical companies.
"About five years ago, I was suffering from perennial headaches, fatigue and a permanent runny nose. I kept going to doctors who thought I just needed antibiotics. I was at my wit's end, feeling terrible.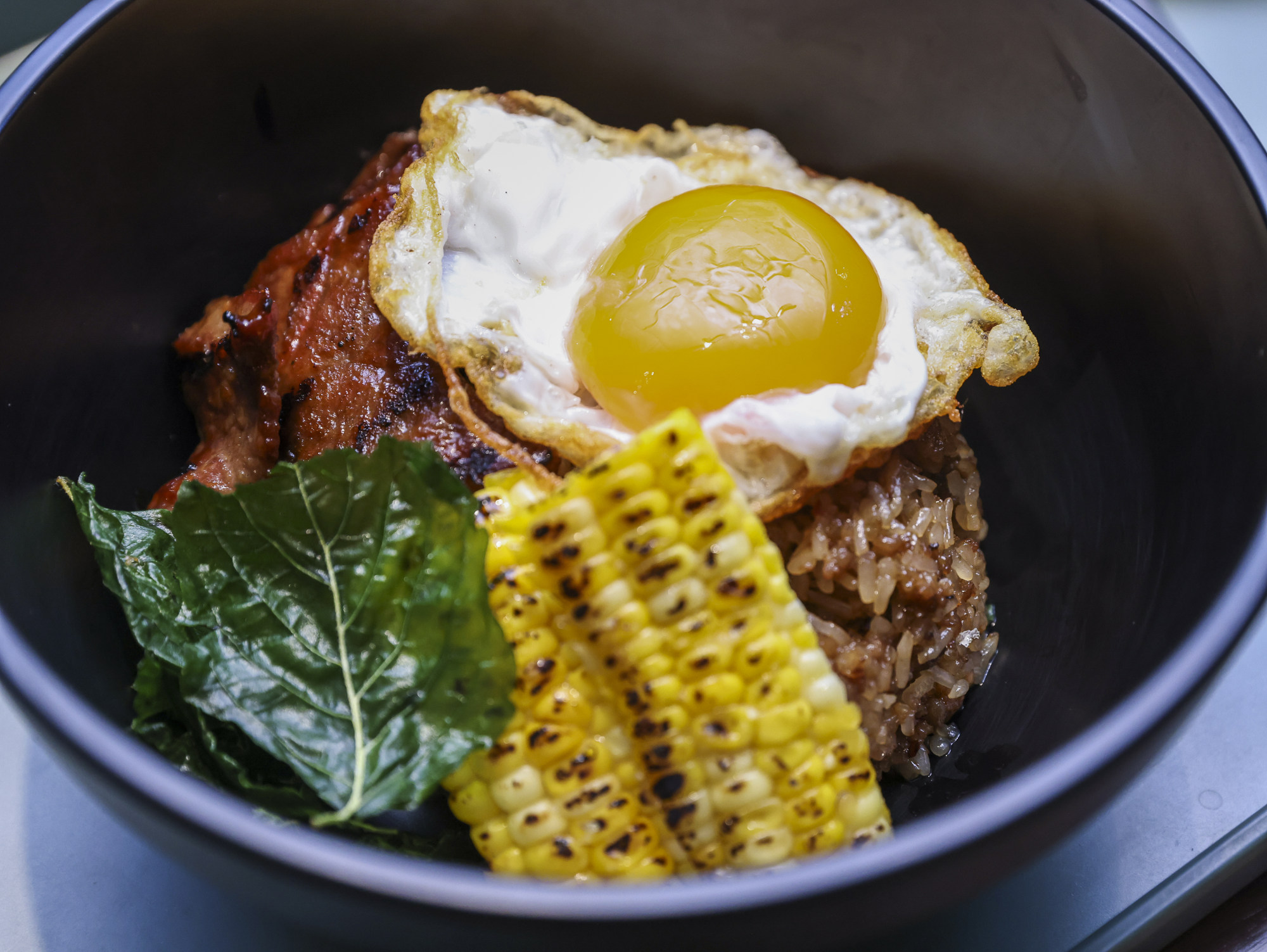 "Eventually a nutritionist discovered 80 per cent of my diet triggered allergies. I had been taking antihistamines, too, so I was getting more and more allergic, covering it and compounding it for a couple of years.
"I went on a systemic reset process, eating only a few vegetables, carbohydrates and proteins. And I cooked all my own food, rebuilding my range of diet. Now I'm completely off gluten, dairy and I don't touch anything with preservatives. Since then, my energy levels have been revolutionised."
Kin Food Halls is at 2/F, Devon House, Taikoo Place, Quarry Bay.