Profile
Get more with myNEWS
A personalised news feed of stories that matter to you
Learn more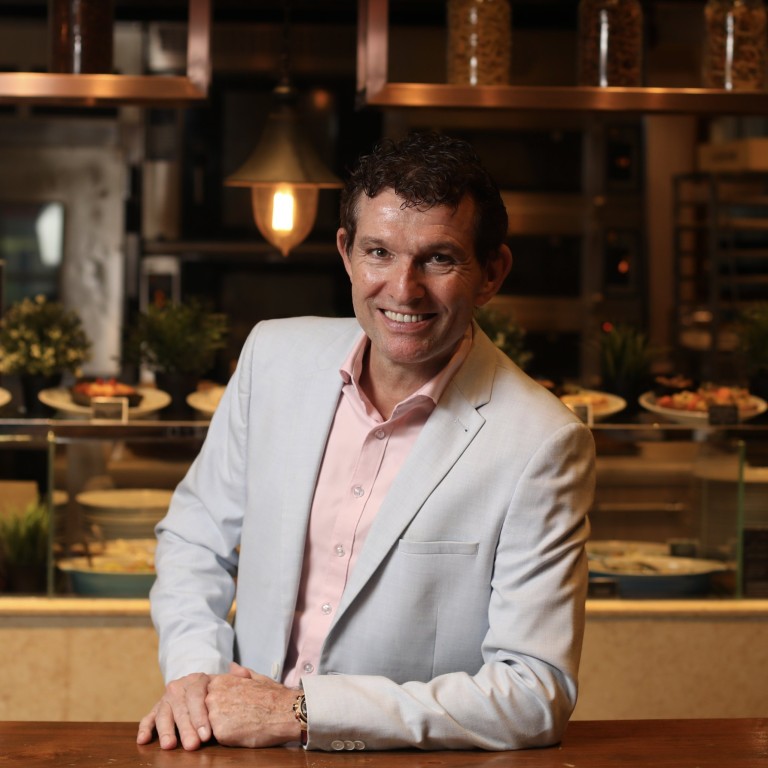 Profile

|
'We pay for everything' except underwear: pastry chef Gérard Dubois on investing in his people, losing weight during Covid and taking La Rose Noire global
Gérard Dubois, the Swiss pâtissier and entrepreneur, believes in investing in people – he provides almost everything for his factory staff in the Philippines
He tells Andrew Sun about staying fit during Covid, supplying La Rose Noire baked goods to 57 countries and surrounding himself with smart, driven people
I studied and apprenticed as a pastry chef in Switzerland, but I had been baking at home with my mother since I was 12.
Growing up in the mountains of Villars-sur-Ollon, sports was a big part of my life. I skied a lot and played on the Swiss junior national ice hockey team for three years.
But I just loved baking.
My father was an engineer so he wondered what I was doing cooking. Luckily, my twin brother, Christian, became an engineer.
I did my Swiss military service in the French part of Switzerland, in the mountain infantry. I moved to Zurich aged 20, then went to London after applying for a job there around 1982 and worked on the Gatwick Hilton Hotel's opening.
After showing a lot of passion in my work, my boss then sent me to the Hilton in Istanbul and then Guam. My family asked, "Where's that?"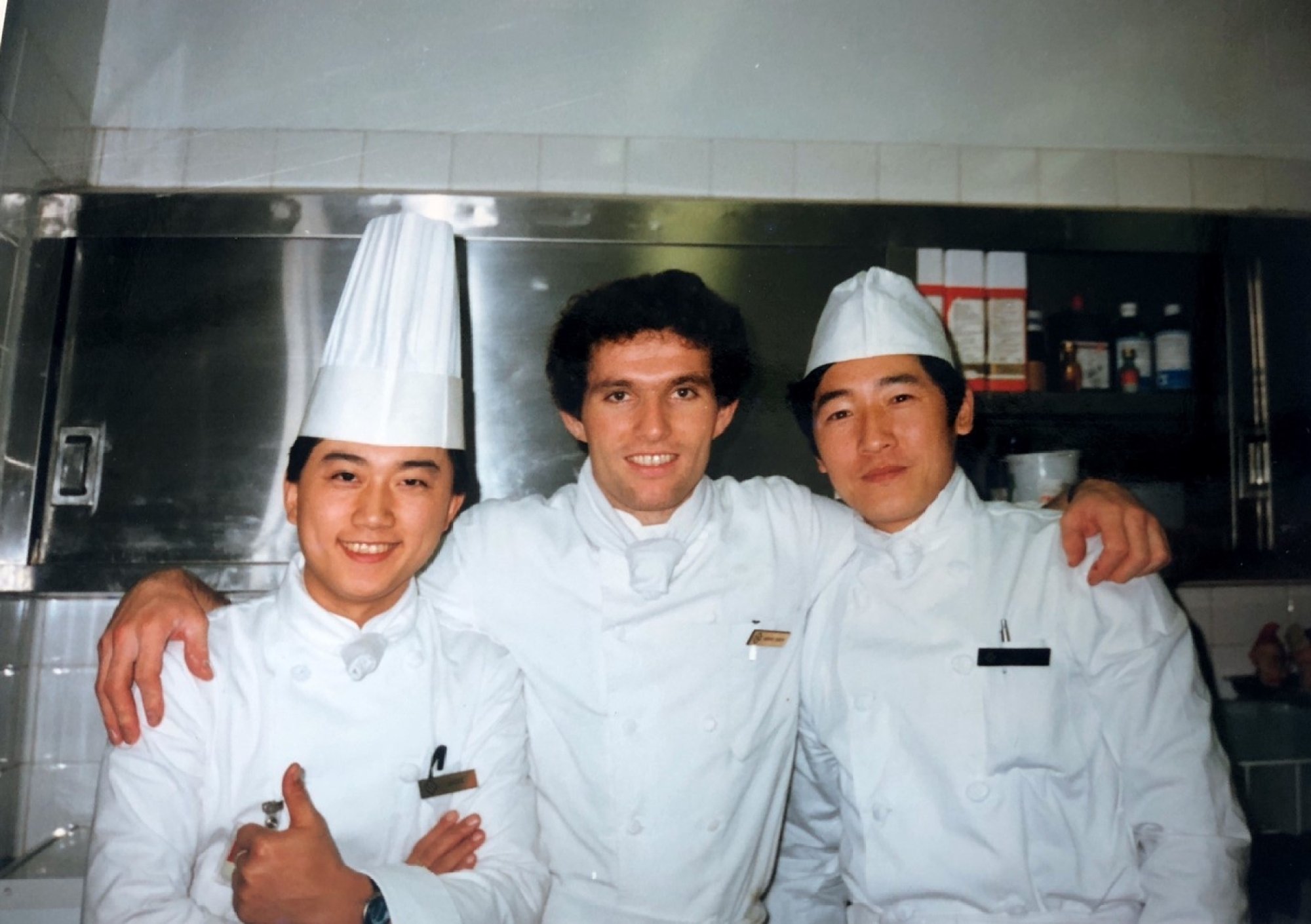 Shaping up Shanghai
I worked for two years at Hilton Guam Resort and Spa and doubled their pastry team. I was then supposed to go to the Gold Coast in Australia for Hilton, but instead was sent by them to open the first international hotel in Shanghai.
It was 1986 so there was nothing there, but the Hua Ting Hotel, in the Xuhui district, was massive, with more than 700 rooms. The biggest problem was they didn't have enough ingredients.
I trained about 70 people to do everything from scratch –
pasteurise the milk
, make ice cream, do breakfasts, chocolate, bake everything for the many outlets. We even made our own butter.
I would say it was a cultural shock for everybody because the local staff didn't know about European
pastry
. But it was also outstanding, and everyone grew with the experience.
Everything we did was high quality. It was challenging and rewarding.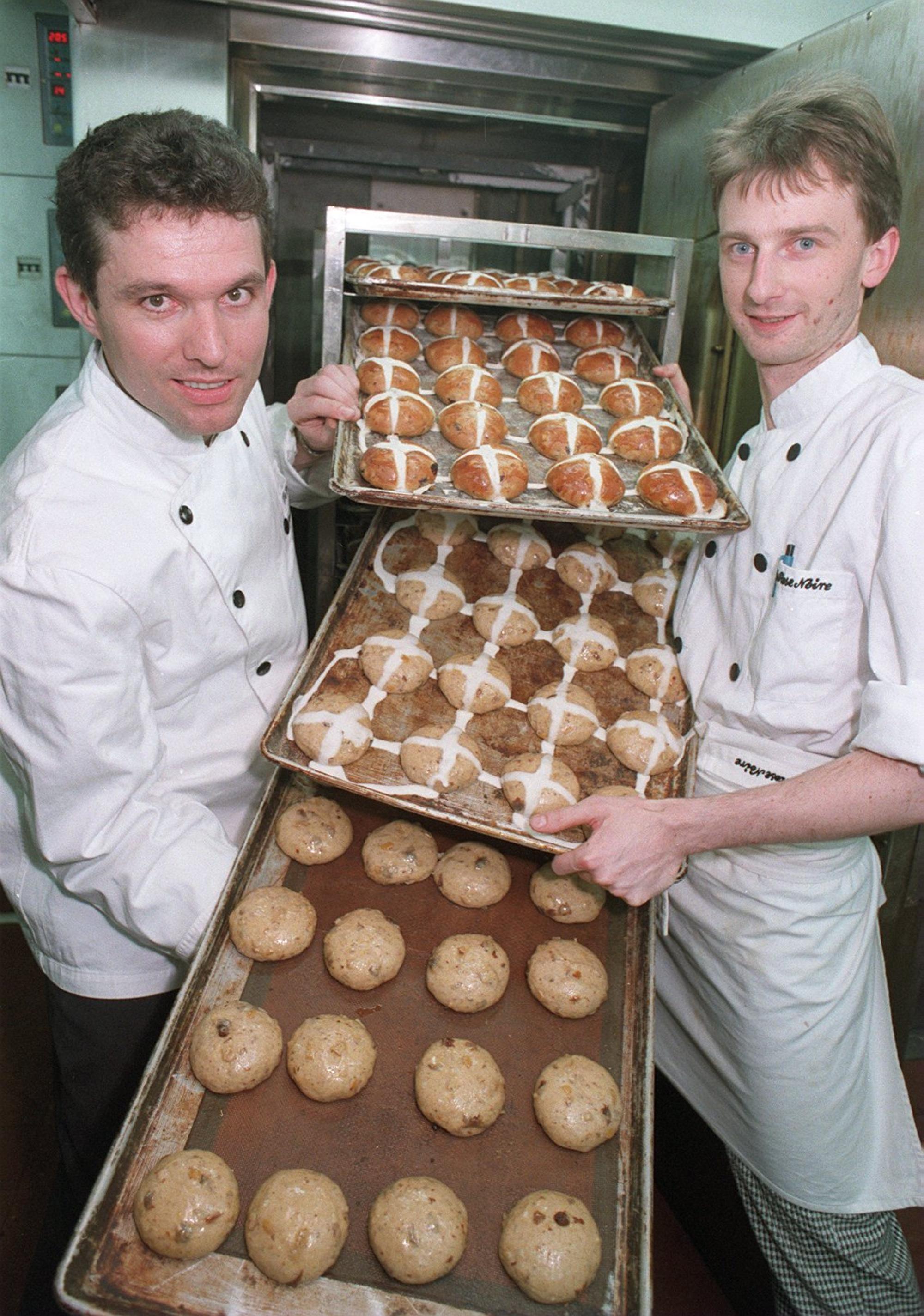 Carte blanche in Hong Kong
After two years in Shanghai, in November 1988, they brought me down to the Hong Kong Hilton. I immediately thought, "Wow, what a booming place!"
I wanted to improve the pastry team. Luckily, the hotel manager, James Smith, said, "Yeah, whatever you need." With carte blanche, I brought in new equipment and, in no time, doubled the chocolate team and tripled the bakery. We took part in contests and won gold medals.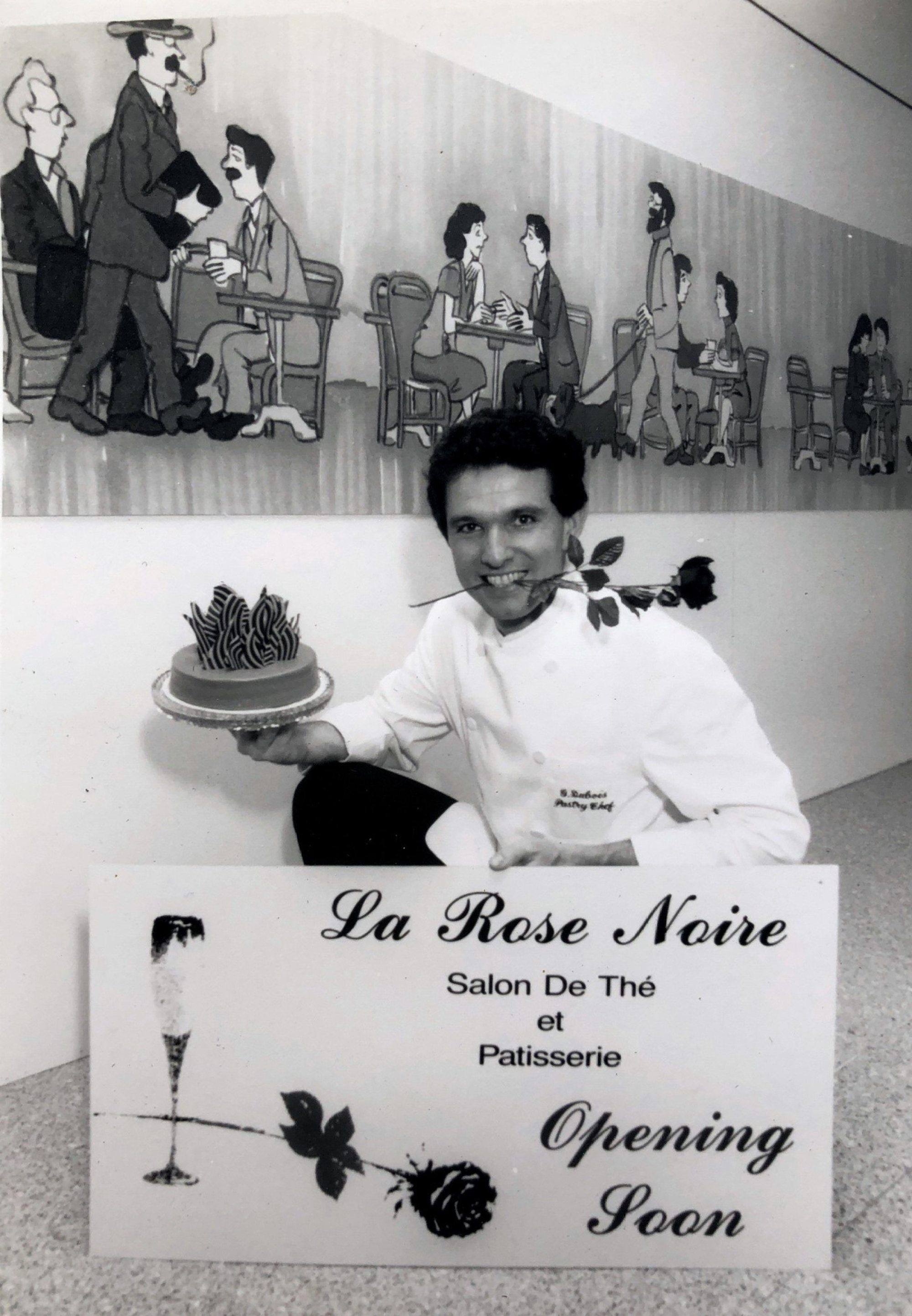 Bed of roses
Even though I worked for a big group, all my life I've been entrepreneurial. I was always outgoing and aggressive, wanting to do the best I can. It's not about pleasing people but creating quality. It's in my blood.
In Hong Kong, I saw the chance to open my own business. I left the Hilton group and in 1991, the first La Rose Noire cake shop opened in Pacific Place. There were very few people doing top quality baguettes or croissants. In 1994, we started to supply supermarkets and had our own counter, as well as supplying to other brands.
I'm a pastry chef without a business background, so I rely on an incredible team. Some have been with me for over 30 years. I think the keys to my success are innovation, quality and surrounding myself with smart and driven people.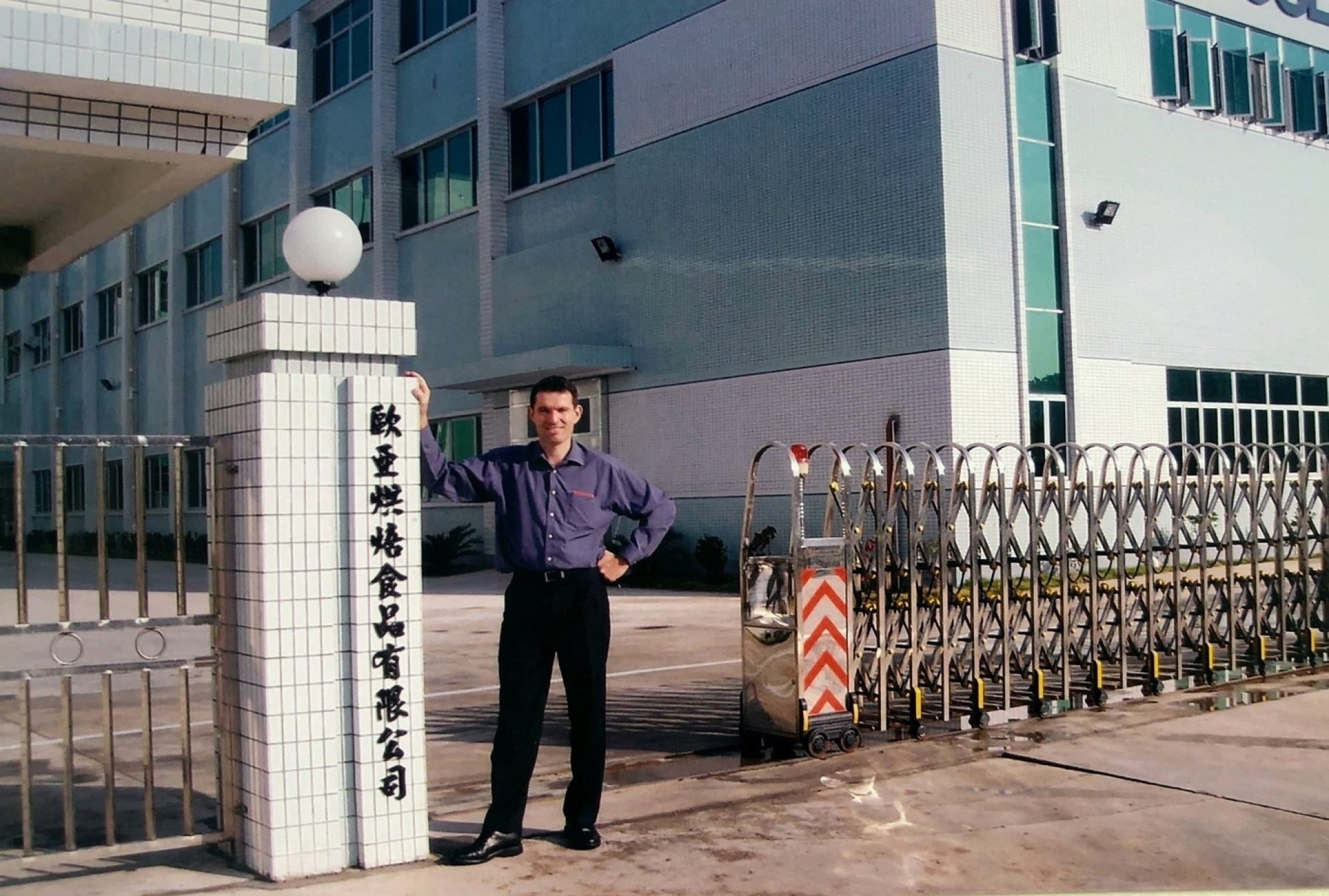 By the book
In 2002, I decided to go into China while still living in Hong Kong. Everybody, including my wife, Janita – who I have two grown-up children with, Caroline and Dominic – said, "With no local partners? As a gweilo? You don't even speak the language fluently." But I thought, it's a great new market.
I went to Changping, in Dongguan, to talk to the government. They probably laughed at me but basically as long as I had money, it was OK. So, my partner, Roger Geisser, who I met when we were colleagues at Hilton, and I opened a La Rose Noire factory, and, of course, my wife was supportive.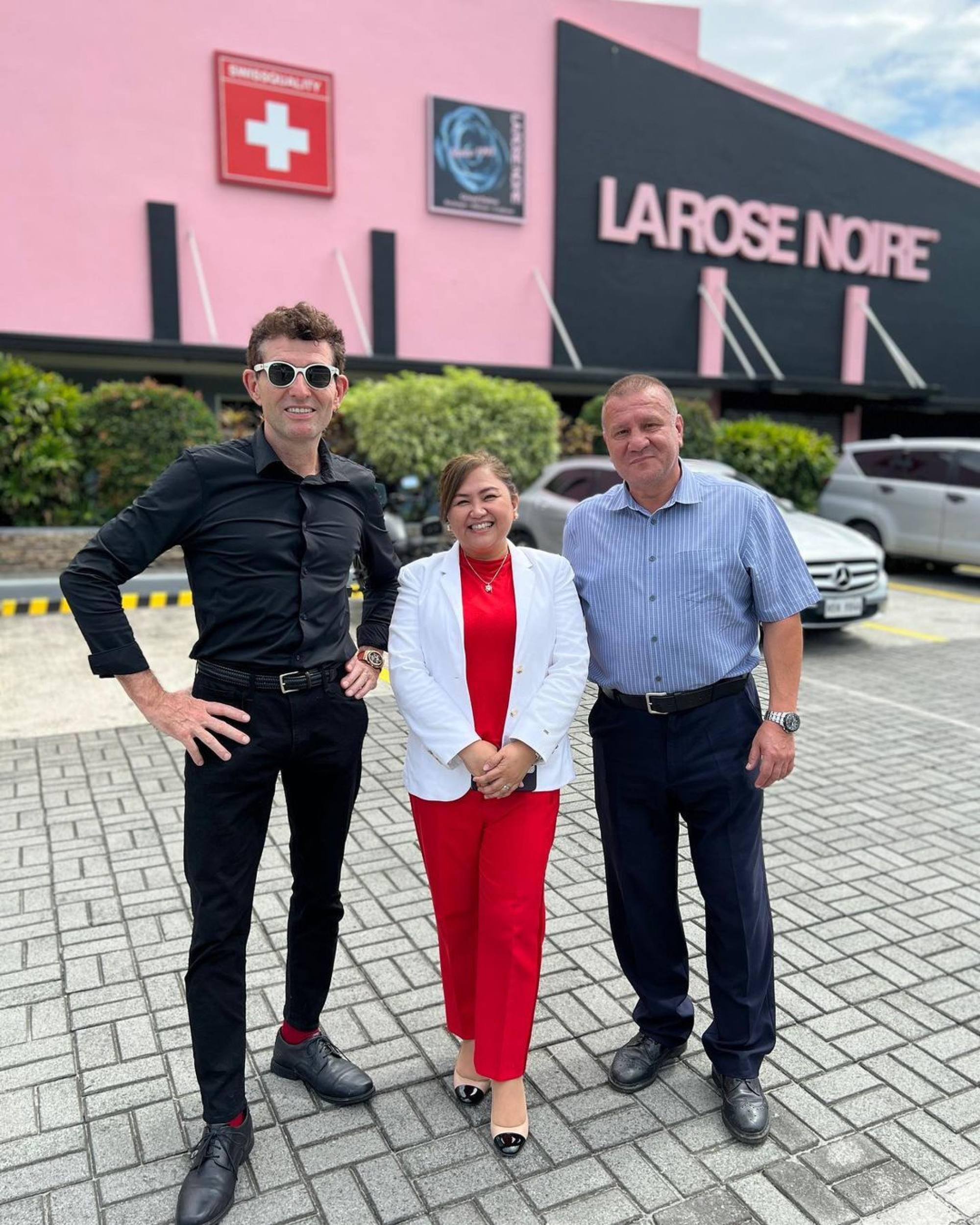 We did everything by the book. I was probably the only guy paying all his taxes. All the accounting was properly done and government regulations followed.
Soon, we were supplying pastries to 2,000 Starbucks across China and we were an official supplier of the
2008 Beijing Olympics
. But by that time, costs were going up and up in China, 15 per cent a year. Financially it was going to become difficult to manufacture.
Luckily, many companies wanted to buy the factory. Eventually we sold it to Délifrance, and Roger and I moved the operation to the Philippines.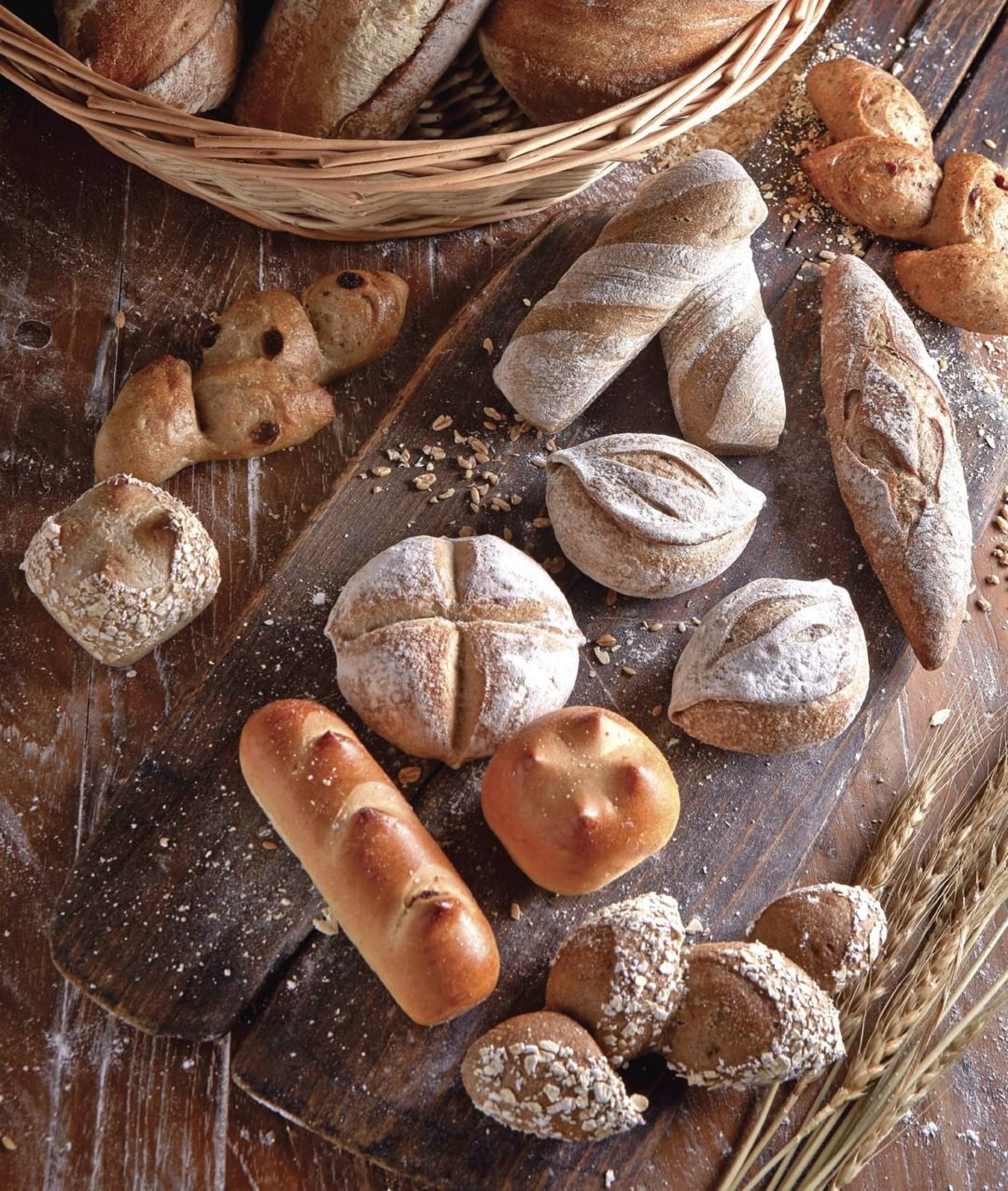 Perks of the job
We started building the Philippines factory in 2012. I did look everywhere else – from Vietnam to Cambodia, South Korea and even North Korea – before settling on a piece of land near the Clark Air Base, just north of Manila.
The Americans had packed up and left after the volcano Pinatubo erupted in 1991. It became a special administrative region and we leased a piece of land with the airport right behind us. We now have over 3,000 staff and are building a factory to hold 2,000 more.
I believe in investing in people. Caring for our staff means they will care about the product. Our workers' village has its own free health clinic and dentist and a free canteen that caters 3,000 breakfasts, lunches and dinners.
We pay for everything, including shoes and uniforms. The only thing we don't pay for is underwear. People can buy their own.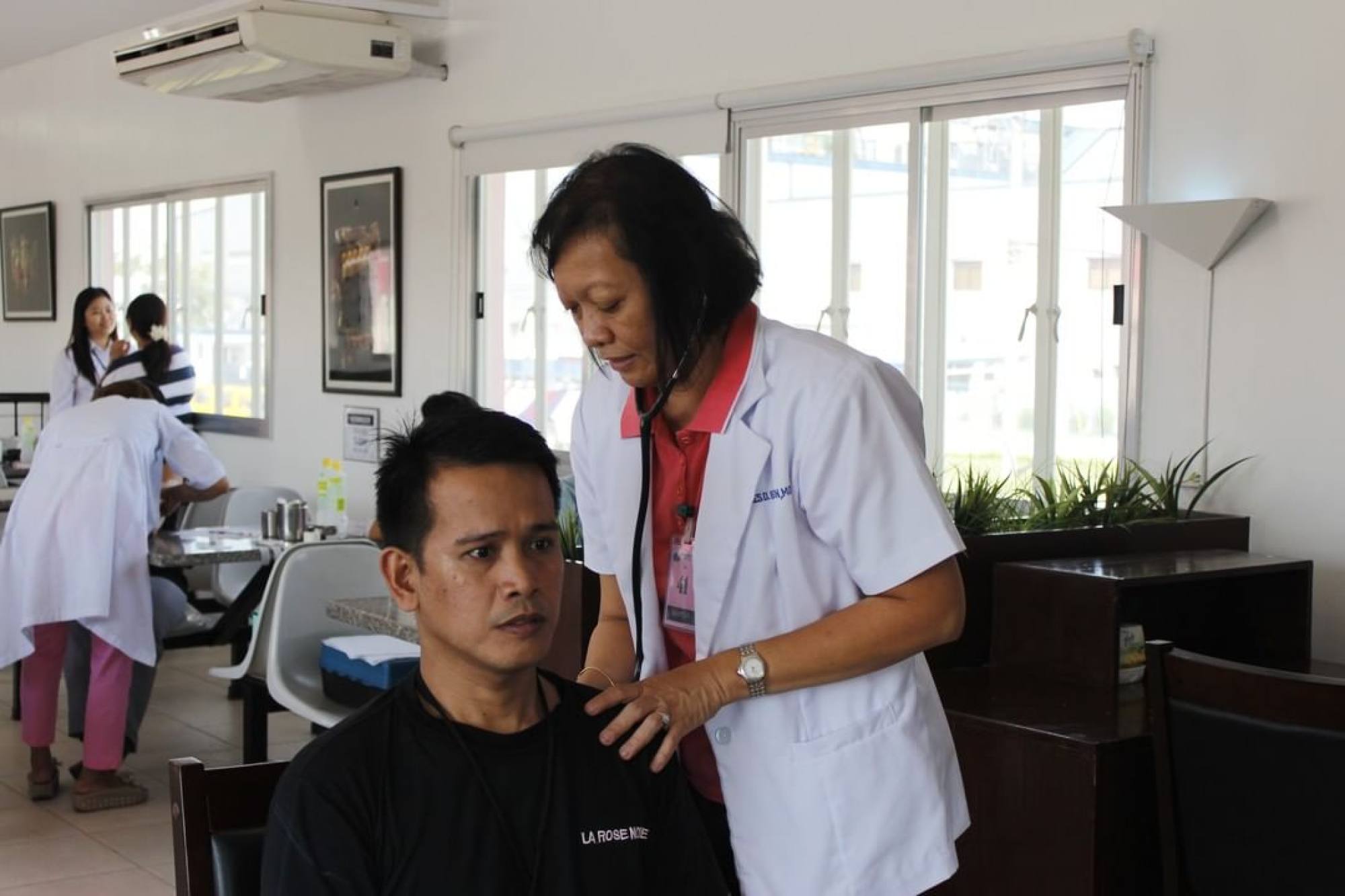 Teach them to fish
We're supplying to 57 countries around the world. We do breads, croissants, cakes, chocolate,
macarons
, tart shells and a long line of other products. It's crazy. We have a cocoa garden growing beans to make our own chocolate from scratch.
Innovation motivates me, money doesn't drive me. We're already working on new product lines for 2024.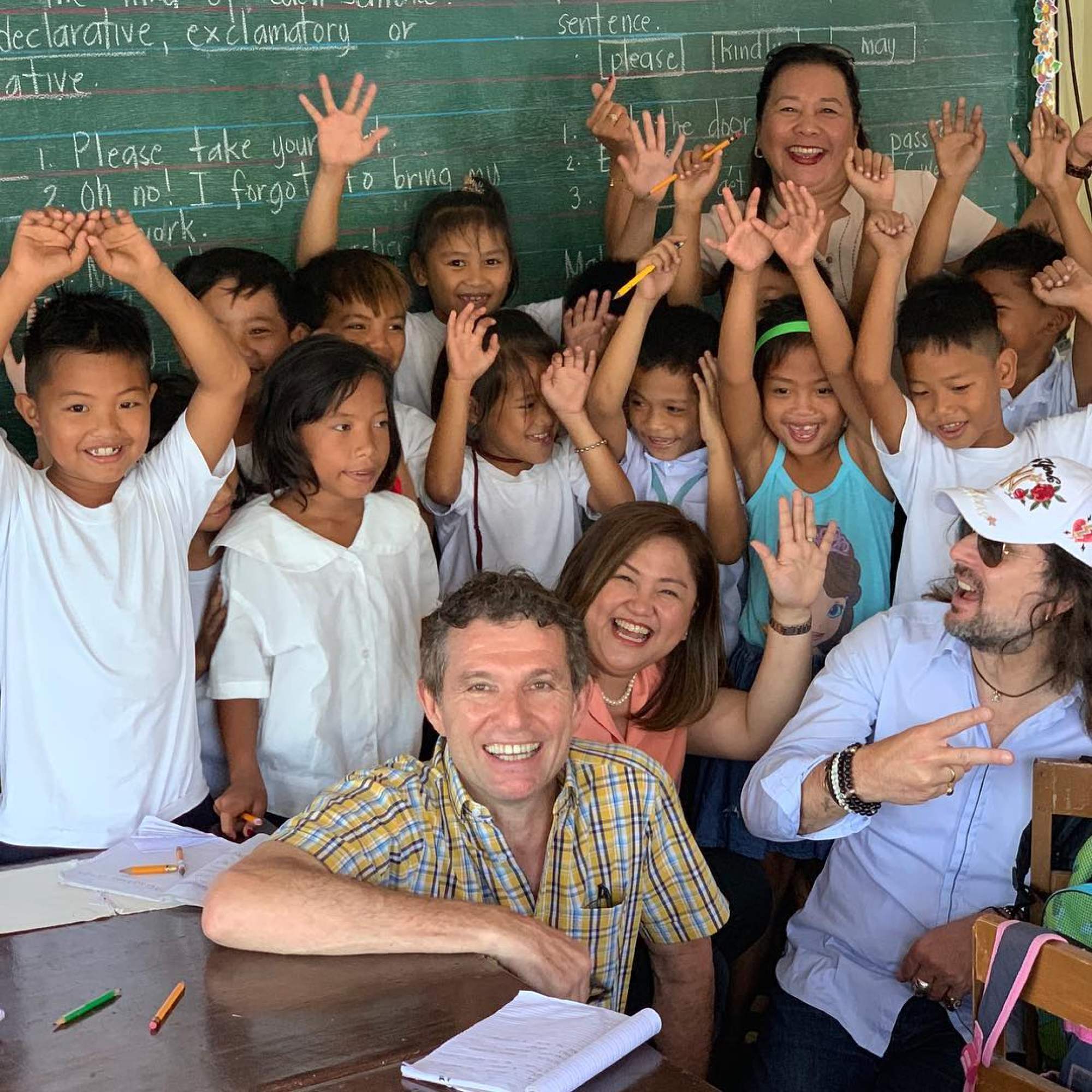 Another thing that makes me happy is the pastry school we built, La Rose Noire Training Center, on the Philippines site as part of our charitable foundation. We're teaching students to become pastry chefs and chocolatiers, but after they get the certificate, I don't let them work for La Rose Noire. No, we find them jobs elsewhere.
I don't want people to say, "Oh, you only teach them to help your own business." For me, this is very important. We want to help them but like the old proverb goes: instead of giving someone a fish, I want to teach him how to fish. With success, we try to take less and give more.
The factory was outfitted with solar panels recently and we're implementing other green steps.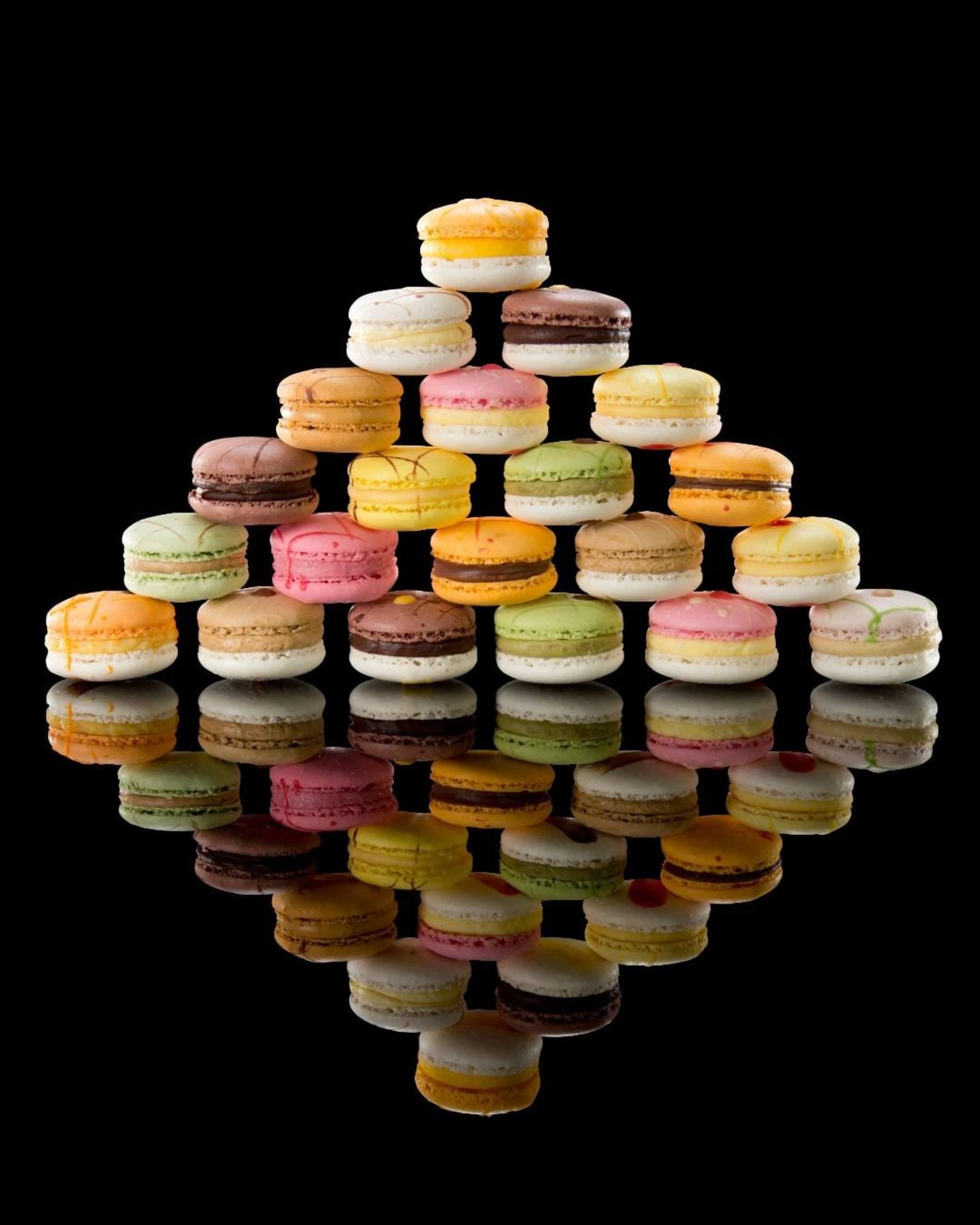 Fruits of passion
Many clients want La Rose Noire products but they want the price to be cheaper and cheaper. I don't want to compromise on quality, so in frustration and for the love of my profession, I decided to open a cafe and make only top-of-the-line products.
That's how Passion by Gérard Dubois in Lyndhurst Terrace, Hong Kong, started 10 years ago. The shop had queues for months and months, which meant people really wanted quality products. The level of quality found at Passion isn't scalable on a factory level, so we don't supply our breads or pastries to anyone else.
Fighting fit
During Covid, everybody including me got bored of doing nothing. So I thought of another concept, to keep everybody busy and not fire anybody. That's why we opened
Sour Dough in Wan Chai
. We've been making sourdough bread in Hong Kong since 1991. I wanted this shop to make everything with sourdough including pastries, mille-feuille, everything.
Also during Covid, a lot of people gained weight. But I actually lost weight because I could focus more on fitness. I used to spend half my time on planes and it's difficult to control your diet when you travel. Being stuck in Hong Kong for two-and-a-half years, it was easy to eat properly.
I usually have just one meal a day. My body doesn't need more than that. I also go to the gym and for a walk or run every morning. But having just turned 60, I'm careful about the way I eat, too.