The old man's voice is weak and gravelly as he speaks by phone from Phnom Penh about his property deal with Hollywood superstar Angelina Jolie. From the background comes the hubbub of children playing at a family party.
"I didn't want to sell, but the government told me they would take control of the land if I did not," he says. "In the end, I decided to accept the offer for little money and leave rather than be forced to leave with no money at all."
Yim Tith speaks with an air of resigned regret as he describes how, in 2002, he was forced to vacate a plot of riverside land in Samlot village, near Cambodia's border with Thailand, for what he suggests was a derisory price of "around US$7,000 to US$8,000".
"I had no choice," he complains.
Earlier reports based on documents related to the deal suggest Jolie paid just over US$25,000.
Now in his 80s, Yim Tith comes across as a hard-done-by kindly grandfather forced to sell up on unfavourable terms to the actor-director and humanitarian icon whose charity projects in Cambodia have been feted by the country's prime minister, Hun Sen, and the royal family. But Yim Tith is no ordinary octogenarian. He was northwest commander for the Khmer Rouge during its brutal 1970s rule and is accused of causing the deaths of more than half a million people – who were executed, starved or worked to death – living in his area of control.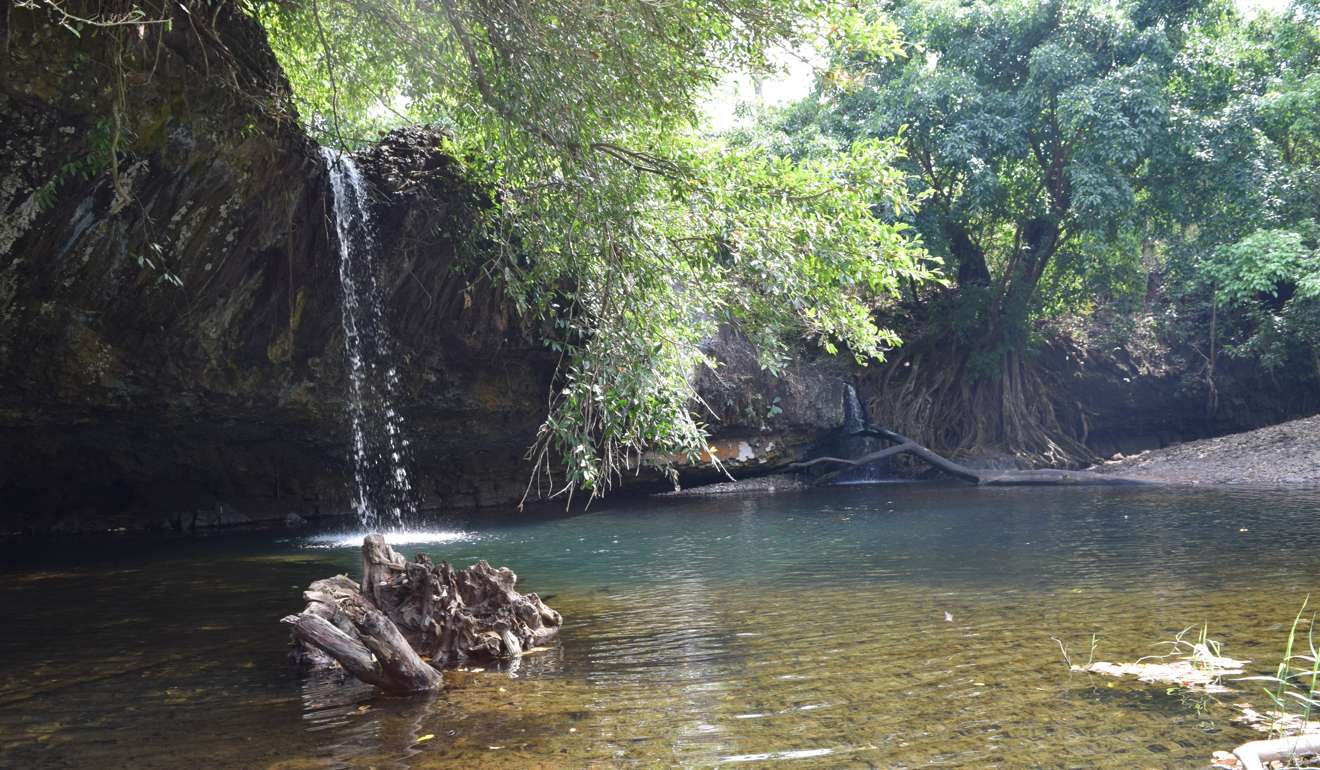 Known and feared in the Pol Pot era as Ti Tith ("Grand­father Tith"), a United Nations-sponsored tribunal charged him in December 2015 with grave breaches of the Geneva Conventions, premeditated murder, genocide and crimes against humanity including murder, extermination, imprisonment, torture and deportation.
In the paradox of Cambodia's struggle to come to terms with its blood-soaked past, however, Yim Tith and others like him may never face trial as the country's government continues to stubbornly resist international pressure for proceedings against the regime's surviving members.
I am happy we are selling to this famous lady. We see Angelina whenever she visits and she is always very friendly. She is very thin and she has lots of tattoos, but she is pretty.
His conversation with an undercover reporter was the first time he had confirmed his unlikely deal with Jolie; it took place days after the Netflix movie she directed about the genocide – First They Killed My Father – was previewed in Battambang, western Cambodia.
Jolie, who has a 15-year-old adopted Cambodian son, Maddox, bought the 7.5 hectare jungle plot and on it built a home for her family and a headquarters for the US$5 million Maddox Jolie Pitt (MJP) Foundation, which aims to develop forestry sites and promote peace in the heavily mined former war zone. Her mission, in a region that remains a stronghold of former Khmer Rouge leaders, has brought her into uncom­fortably close contact with officials and soldiers from the regime whose horrors her new film seeks to highlight.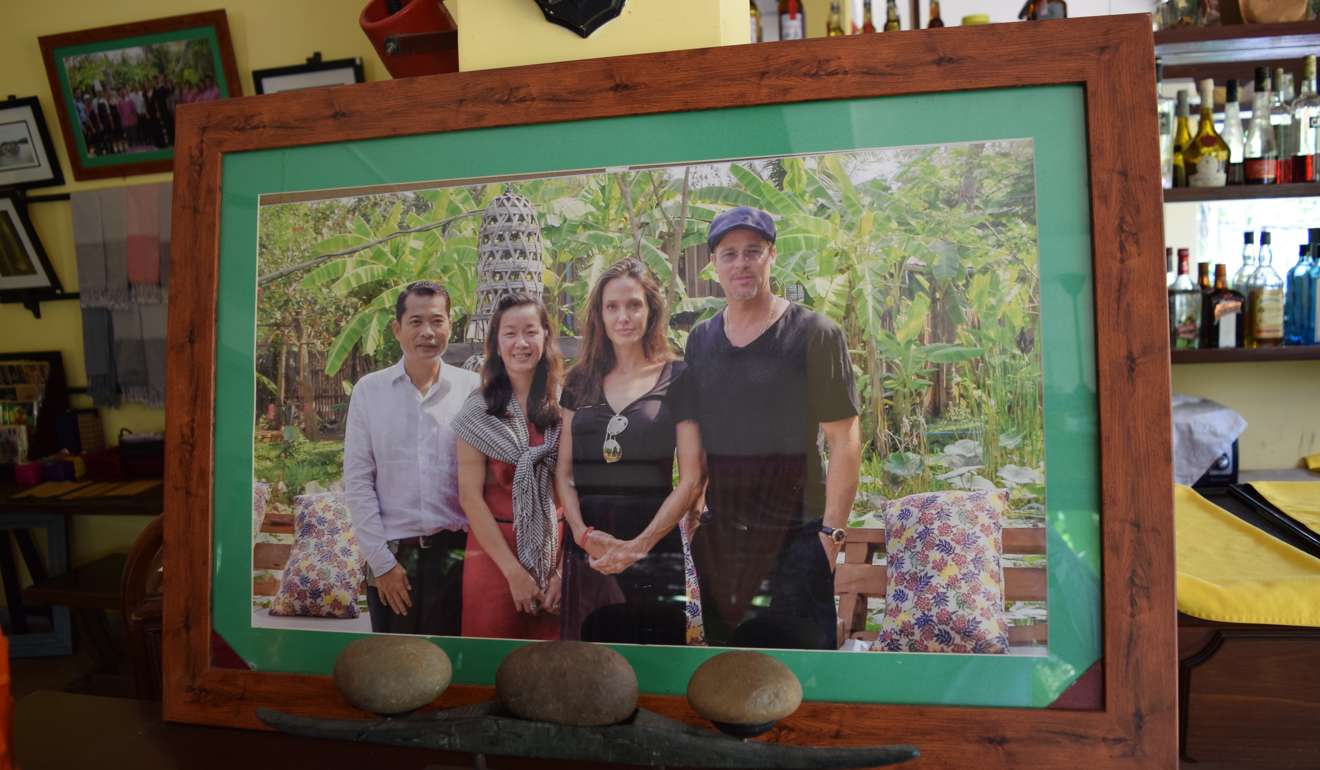 Jolie's Khmer-language movie, to be released on Netflix this year, is based on Loung Ung's harrowing account of how, as a young girl, she escaped from the terror of Pol Pot's regime, which killed her parents and two of her six siblings, to America. It was screened to open-air audiences of thousands – many of them extras who had been paid US$25 a day when the centre of Battambang was turned into 1975 Phnom Penh for the opening scenes – in preview showings in Siem Reap and Battambang last month.
During Jolie's visit, Post Magazine has discovered, she flew to Samlot with representatives intending to strike a deal to buy a further 2.5 hectares of riverside land next to the plot she already owns. The new deal once again involves a former member of the Khmer Rouge: Rieng Cheat, who served as a soldier under Yim Tith and still refers to the accused mass murderer as "boss".
'They are heroes': Angelina Jolie honours survivors of sexual violence under Cambodia's Khmer Rouge
Rieng Cheat, 52, says he agreed to sell his land to Jolie for US$40,000 after she flew with colleagues in two helicopters from Siem Reap for a seven-hour visit, during which her charity's representative offered US$30,000 for the plot. The representative returned six days later and increased the offer to US$40,000 after Rieng Cheat told him other buyers were interested in the land. A preliminary agreement has now been signed and thumb-printed, Rieng Cheat says.
Both the MJP Foundation and Jolie's US representatives declined requests for comment on the land purchases.
The former Khmer Rouge cadres who turned to God for salvation
Rieng Cheat, a Khmer Rouge soldier from 1981 until the early 1990s, says he, his wife and their five children are now preparing to give up the smallholding with tin-roofed shacks, pigs and ducks that has been their home for 20 years.
"They have asked us about selling to Angelina before, but we said we weren't interested," he says. "This time, however, we decided it was a good offer and we should accept and move to a nearby village.
"I am happy we are selling to this famous lady. We see Angelina whenever she visits and she is always very friendly. She is very thin and she has lots of tattoos, but she is pretty."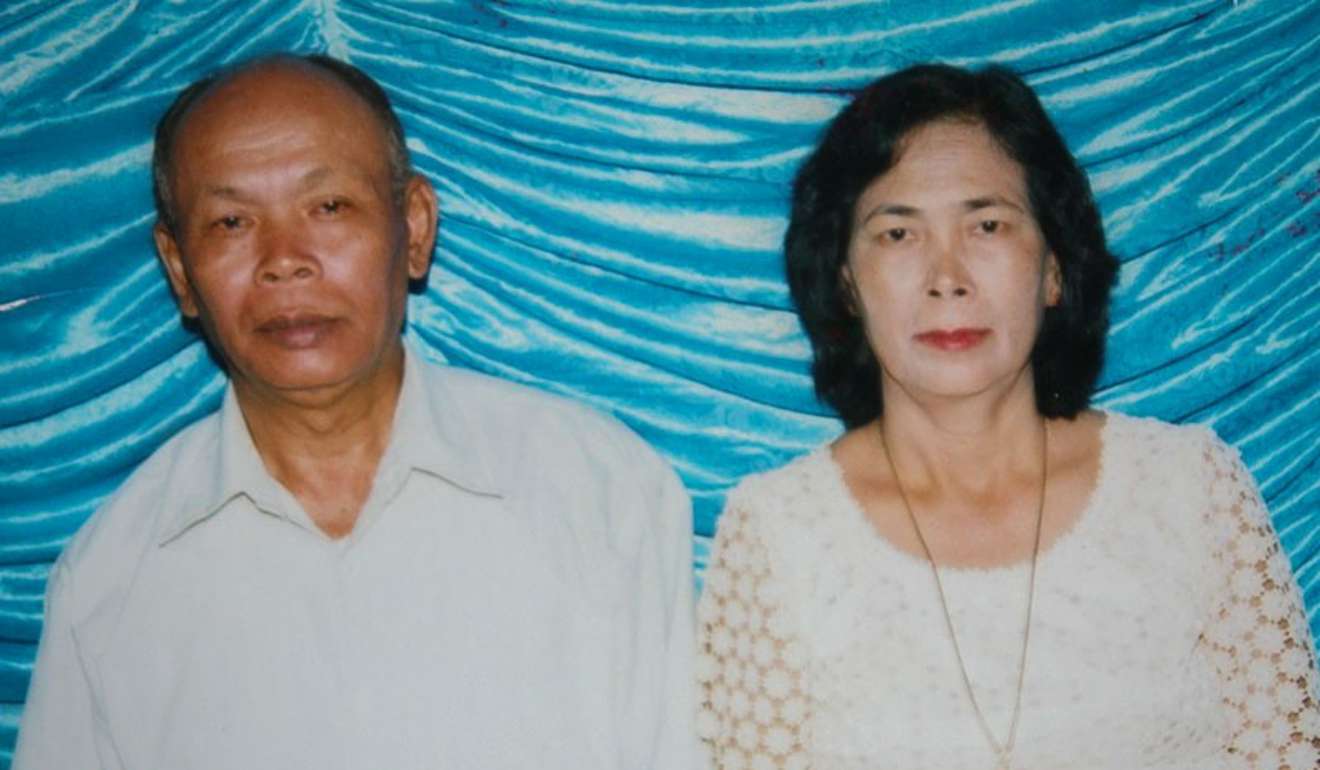 Rieng Cheat's wife, Chum Ny, 48, describes seeing the actor walk past their hut on her way to swim in the river or to a rock pool at the rear entrance of Jolie's property, on a parcel of land still owned by Yim Tith. She says she has also seen Jolie's now-estranged husband, Brad Pitt, and was aware of the couple's separation last year.
"Angelina goes swimming in the morning and the evening when she is here – sometimes alone and sometimes with her husband and colleagues and her children," she says. "[Pitt] is a little bit fat and pale skinned but he seems very nice, too.
Angelina Jolie unveils Khmer Rouge film with screening in Angkor Wat
"Angelina goes down to the river wearing just her pyjamas and a swimming suit. She is very pretty in the films but when we see her in real life, she is not so glamorous.
"[The MJP Foundation representatives] said they wanted to extend Angelina's property and let the trees grow back on the hillside leading to the river," says Chum Ny, who claims to have been inside the heavily guarded complex owned by Jolie. "They have three houses hidden away inside the complex. They are very beautiful homes and Angelina usually stays here for a few days whenever she comes to Cambodia."
Cambodian movie industry's glory days are returning
Now an officer in the Cambodian army with responsibility for border patrols, Rieng Cheat says he had to clear 50 to 60 landmines from the riverside area when he first moved to the plot. The surrounding hillsides are still heavily mined and, Cheat says, "When there are hill fires on the other side of the river, you will sometimes see the mines explode."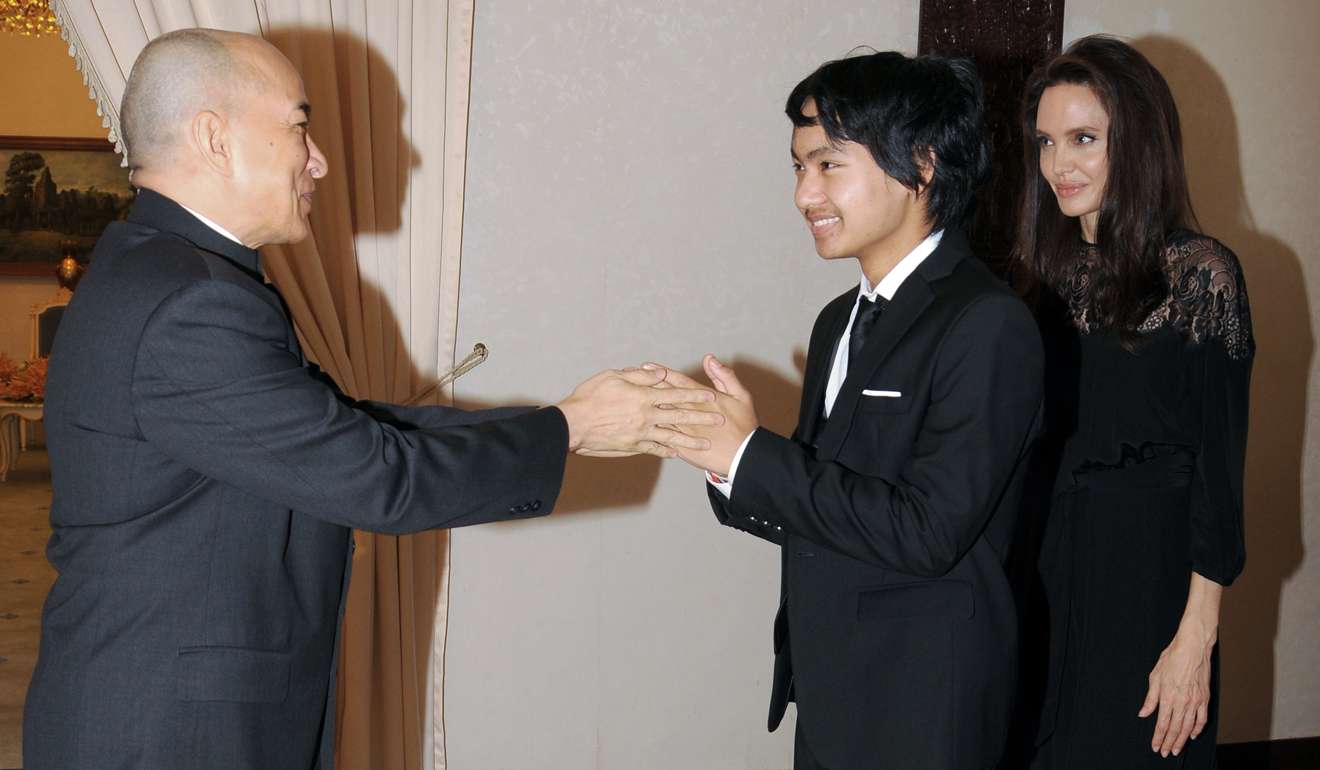 He proudly shows off a bullet wound to his stomach and mine blast injuries to his arms and face sustained in the guerrilla war the Khmer Rouge waged against the Vietnamese.
"I served under Ta Tith – he is my boss," he says. "The commander is a good man and a man who loves his army."
Since selling his land to Jolie, Yim Tith has lived in a dusty rural backwater 30km from the actress' new home and charity base. In a pleasant single-storey home, he spends his days tending an orchard of dragon fruit trees.
Cambodia looks on [Jolie] as a Hollywood star, an artist and a dear friend – nothing else
Neighbours describe him as a low-key, guarded character who lives quietly with his wife and occasionally travels to Phnom Penh for family gatherings. He is away in the capital when we call on his house but a nephew gives us his mobile phone number when we assure him we only want to ask about his property in Samlot.
Yim Tith has more reason than ever to believe he will never face trial for genocide. On February 22, the case against a female Khmer Rouge commander accused of aiding his bloody purge was dismissed in what many observers believe was a decision forced by pressure from the Cambodian government.
China-built dam in Cambodia set to destroy livelihoods of 45,000
Im Chaem, now 74, was sent to northwest Cambodia from Phnom Penh with Yim Tith in 1977 on a mission to eliminate so-called "traitorous cadres" who failed to meet the Maoist regime's rice quotas. UN prosecution documents suggest the pair were responsible for up to 560,000 deaths, through torture, execution, forced labour and starvation. Prosecutors alleged that 40,000 people died in the biggest prison in the district, which was under Im Chaem's direct control. In another prison in the district run by her, 20 to 30 people would be executed each night.
Im Chaem – who in occasional interviews with Cambodi­an media has denied the charges against her, saying she was sent to the northwest to improve rice cultivation and actually improved rural conditions – now lives a quiet life with her family in a northwestern village not far from Yim Tith.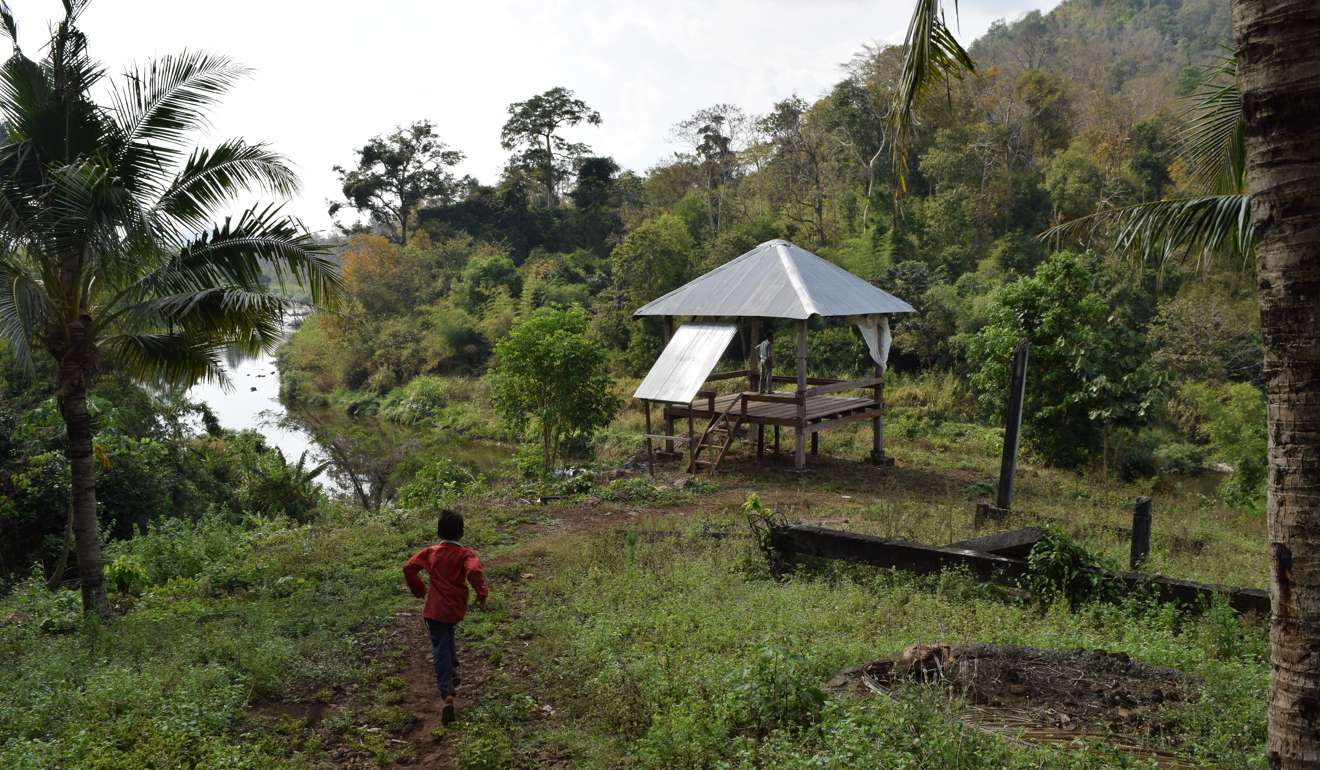 ­"It is part of a difficult journey to difficult justice," says Youk Chhang, who runs the Documentation Centre of Cambodia and who, at the age of 14, dug dams under Im Chaem's control, after being forced out of his home in Phnom Penh. "I support the court and I hope we can all respect the judges' decision even though, in some cases, they can be so bitter to swallow.
"Im Chaem knew what she did to the people during the Khmer Rouge time was wrong. Maybe she wonders how a court with foreign, supposedly intelligent judges can make such a decision and how corrupt the free world can be. In her mind, maybe she has won another victory over the imperialists like the Khmer Rouge did in April 1975."
How doctor's free surgery brings joy to disfigured children in Cambodia
Youk Chhang insists, however, that Jolie has in no way tarnished her reputation by buying land from a former Khmer Rouge commander. His view is shared by many who see only good in her efforts to reclaim a former stronghold of the regime for a conservation project.
"Cambodia looks on [Jolie] as a Hollywood star, an artist and a dear friend – nothing else," says Youk Chhang, who helped translate the book Jolie's movie is based on into Cambodian from its original English.
"Her film is a spectacular contribution to Cambodia's struggle to face its past and the filmmakers, actors and every­one involved deserve praise for their efforts to create a work of art that can educate the world about this horrific story.
"Art can be used as an instrument of healing. It can be a bridge to reconciliation."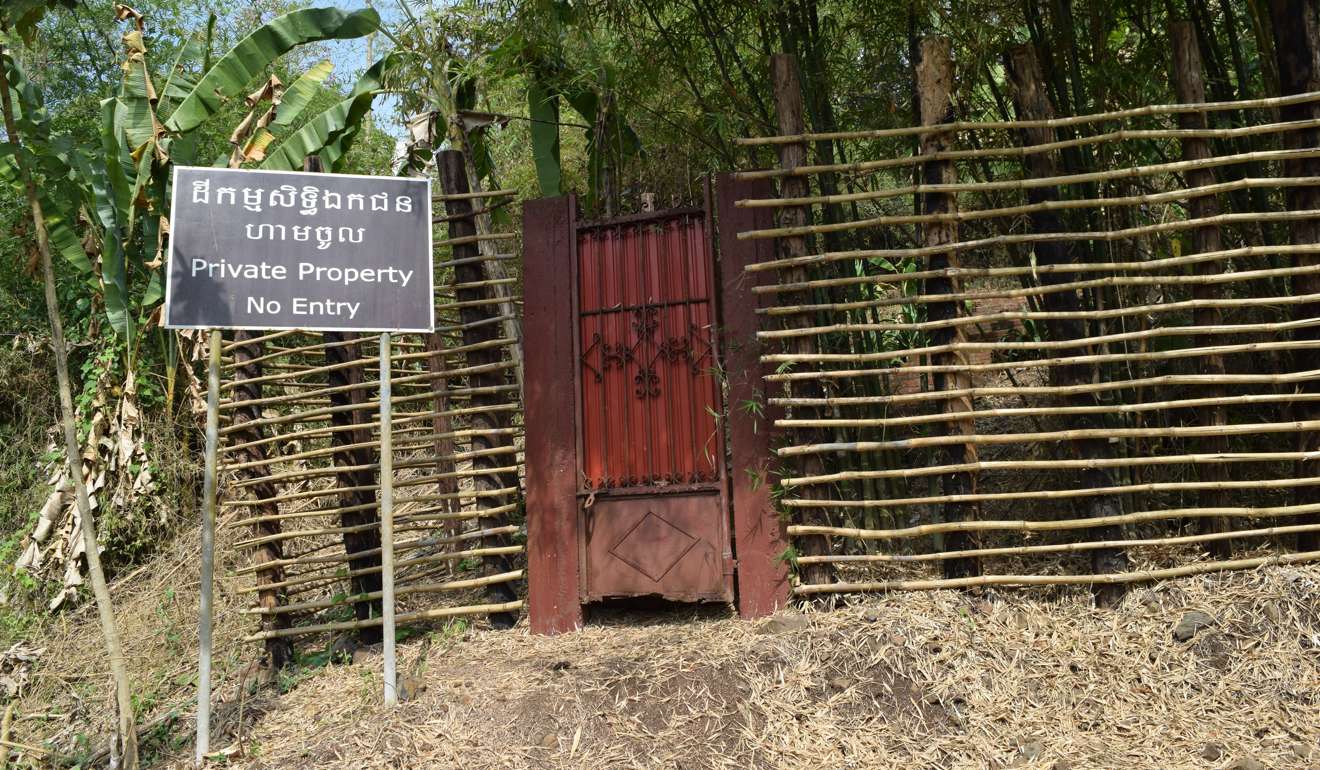 ---
The search for justice
Pol Pot's Khmer Rouge presided over one of the bloodiest chapters in 20th-century history, killing more than two million people through execution, torture and forced relocation to the countryside in an attempt to create a communist utopia.
Seizing power in 1975 after a civil war, they carried out mass executions of teachers and intellectuals and attempted to turn Cambodia into a classless society by forcing the entire population to become farmers in labour camps. Money was abolished, books burned and the intellectual elite tortured and executed or worked to death in the countryside in an exercise in mass social engineering led by "Brother Number One" Pol Pot, hauntingly captured in the 1984 film The Killing Fields.
The Khmer Rouge was forced from power by a Vietnamese invasion in 1979 and became a powerful guerilla force with strongholds in the border areas of northwest Cambodia, where Angelina Jolie bought her jungle plot from former northwest commander Yim Tith. They eventually laid down their arms in the 1990s, when Cambodia's monarchy was restored and former fighters such as Rieng Cheat – who has agreed to sell his land to Jolie's charity – were eventually given new positions in the regular Cambodian army as part of a painful reconciliation process.
Pol Pot died in April 1998 and the surviving Khmer Rouge leaders formally apologised for the '70s genocide eight months later.
An old man's body lies alone: Pol Pot dies in steamy jungle
Admired by many Cambodians for their nationalism and resistance to the Vietnamese occupation despite their crimes, former Khmer Rouge leaders involved in the genocide of the Pol Pot era have been able to live openly.
The Extraordinary Chambers in the Courts of Cambodia was set up in 2007, with United Nations backing, to bring leaders behind the worst crimes of the Khmer Rouge to justice. Despite costing the UN and international donors an esti­ma­ted US$300 million, it has convict­ed only three people – two leaders and the regime's chief jailer.
Prime Minister Hun Sen, himself a former Khmer Rouge soldier, has warned further trials will serve only to reopen old wounds and trigger fresh civil unrest. George Knowles