First words I was born in Glasgow's Southside, in Scotland, in the small Jewish community there. I had a fairly unremark­able, happy childhood. I often blame my parents for not giving me trauma that I could use to write darker, bitter books. I was state educated all the way through. As a child I was a big reader and had a fertile imagination. In 1980, the teacher said to the class, "Let's write the school Christmas play together." That was the first bit of creative writing I did. There was a visceral thrill to being part of it and even though I was a very shy, retiring little boy, I ended up acting in the play and loving it. I didn't write creatively again for a very long time, but I knew from that moment I wanted to be a writer – it just took me a long time to get around to it.
Why Three Character Classic isn't a patch on Enid Blyton
Poor relations There was a tradition of growing up in Glasgow and going to Glasgow University and I followed in that. I didn't even move out of the family home. I studied English literature. Shortly after graduating I had a go at writing a novel, but it was self-indulgent and went no­where. My first job was wholly unsuitable. I found myself working for a public relations company in Glasgow. I was cripplingly shy and hated talking to people on the phone, which the job required. I was terrible at it. There was a little design agency in the middle of this PR company and I wheedled my way into there and started writing copy for brochures and from there I forged a career in copywriting.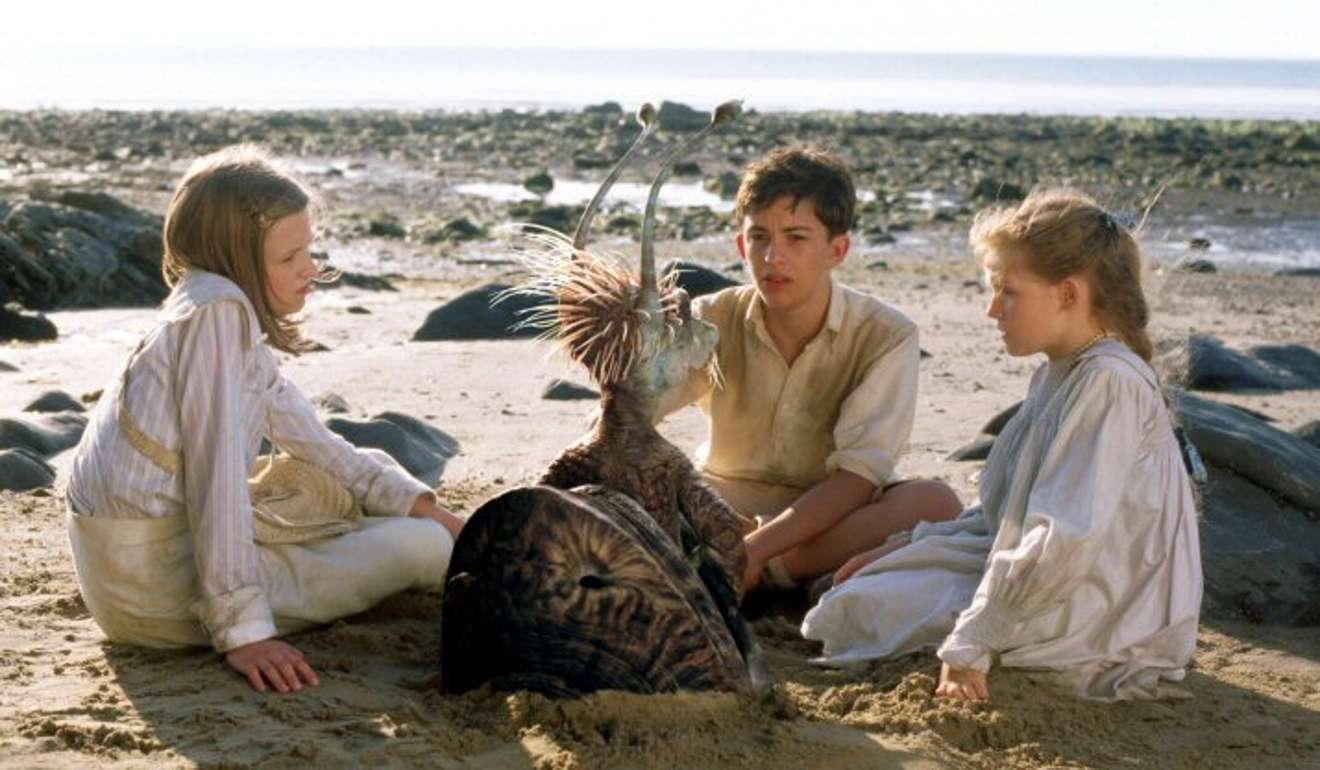 Screen dreams I decided I wanted to write screenplays so in the margins of the day I started writing some to practise – none of them were very good. I was fortunate to have a connection to someone in the business and I showed him one. He didn't take the screenplay, but he asked me to write a pilot for a TV series. He needed it done in two weeks. I got paid, but the series never came off. This guy had a connection with the horror director Nicolas Roeg and he asked me to work on a screenplay for him, but again it wasn't turned into anything.
I wrote another spec script that found its way onto a desk at the Jim Henson Company and next thing I knew I was asked to write an adaptation of Five Children and It, the E. Nesbit book. I got to work with a fabu­lous bunch of people and we actually made a movie that came out in 2004. Eddie Izzard voiced the Psammead, the magical wish-granting creature in the story, and Kenneth Branagh played a part. Until that point I'd been a freelancer for advertising agencies – a glorious existence where you go in a couple of days a week and people are happy to see you, unlike staff, in which case you are just in the way. It became clear that I could support myself financially with the screenwriting and I needed more time to dedi­cate to that so I stopped freelancing.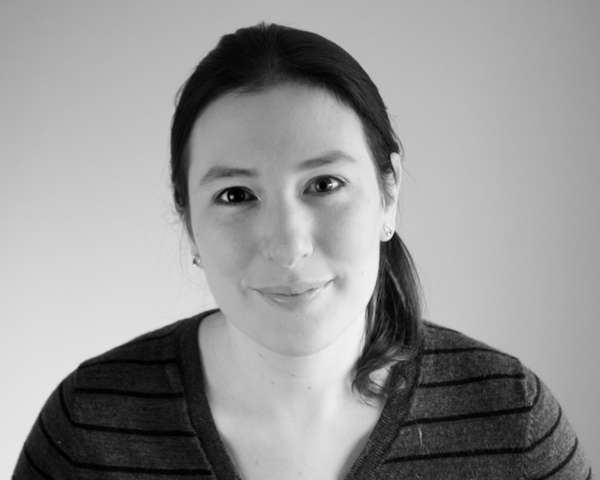 Road to nowhere Along the way I met Natasha. She is 11 years younger than me and was still at university when we had our first date. She breezed in talking about melancholy and the black mood of writers who kill themselves and I thought that would make a good romantic comedy. Ten years later I made that film (2013's Not Another Happy Ending). Natasha and I got married in 2006. The Five Children and It movie was relatively successful. It felt like the whole world should open up, but goodness me, it's hard.
Natasha said there isn't the same film business in Scotland as there is in Hollywood so maybe we should go there. We went for a couple of months and rented a place in Beverly Hills. We've gone back every year. I have a great agent in the UK and she set up meet­ings for me in LA. It was exciting and early on I got some rewrite work on a script. We toyed with the idea of staying in LA, but then we realised it was not to be. We ended up in the countryside, in the middle of nowhere, in Dorset. It's idyllic. We built a little studio and have a lovely view over the Wessex Ridgeway and watch the weather coming in as we write.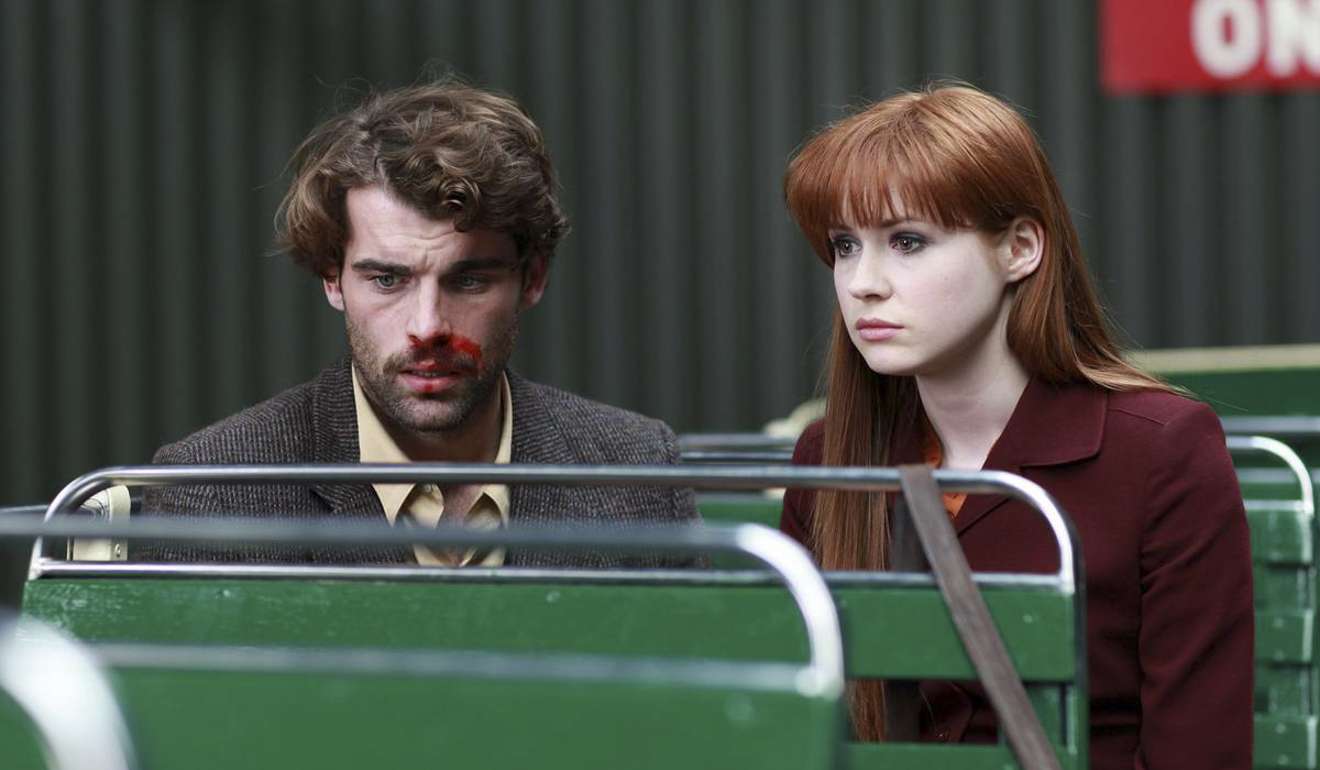 Cut out for success Not Another Happy Ending was made on a tiny budget. It's a good little movie and closed the Edinburgh International Film Festival. I was excited and anxious and I think I gave myself shingles so I missed out on my big red carpet moment. So while the premiere was happening at the festival I was lying in a hospital bed on a morphine drip, which is a great regret. But they took a cardboard cutout of my head, so I've got pictures of me on the red carpet. There were bits from the movie left on the cutting room floor so I decided to turn it into a book, and, unusually, the movie came out before the book.
All fun and games at the Hong Kong International Young Readers Festival
Separate rooms We tried writing a screenplay together, but that didn't work out so Natasha wrote a novel. Her first book – Mr Rosenblum's List (2010) – went to auction and every publisher in the UK wanted it. Another book (The House at Tyneford; 2011) was a New York Times bestseller and she's now working on her fifth book. In the beginning we worked at the same desk but we've discovered subsequently, I don't know what has changed, that the sound of the other spouse typing is the worst sound in the universe. So we are trying to convert another room into another office.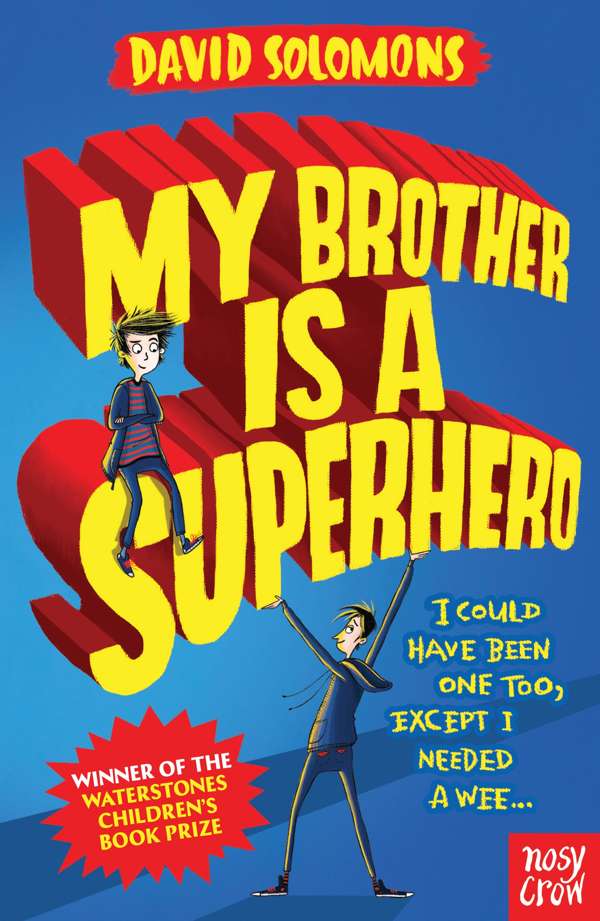 PEN PALS Natasha's first novel was optioned by Film4 and we adapted it for them. It was exciting, but we didn't cross the finish line with it. We've done a few more things together – we've nearly finished a pilot for a TV series. It takes so long for a film script to go all the way through, so there's always something floating around. We are each other's first reader. I couldn't work without her. When I'm stuck she's the first person I go to and she's amazing at seeing what needs to be done. Natasha is the kind of writer that when you read a passage it's uplifting and poetic even if it's sad, she sees the world in a metaphorical way. I write gags. I think we make a good combination.
Hong Kong start-up launches personalised bilingual books for children
A hero is born Our son, Luke, is 4½ and our daughter, Lara, is 18 months. When Luke was born I held him and thought, "I want to write something for you." And that's where My Brother is a Superhero (2015) came from. There is a voice in that book which is me – the Dad, saying it's all going to turn out OK. It's a reassuring message. The publisher wanted more, which was great, so the sequel is My Gym Teacher Is An Alien Overlord (2016), which follows Luke's adventures in secondary school. And I've just finished the third in the series, My Evil Twin Is a Supervillain. That will be out in July. I'll write a fourth and then I'll probably take a break from the series.