Picture perfect I come from a Catholic family – there were six children and (born in 1950) I was the fifth. We lived in a small town, Uden, and I hoped to one day leave Holland and see the world.
My mother had a shop where they sold everything from wallpaper to cigarettes and my father was a painter and worked at the back of the house. I didn't like to play outside with friends. I just wanted to be on my own to draw.
At that time the newspapers carried pictures of royalty attending balls and the gowns worn on special occasions always impressed me. Every year I watched the Eurovision Song Contest to see the singers in their beautiful gowns. When I was five or six years old I was often sitting at the kitchen table drawing, usually pictures of princesses in beautiful dresses.
Passion for fashion My brothers didn't study well and I thought maybe my parents wanted to have a priest in the family. When I was 13 I went off to study to be a priest, but I only lasted a year. I spent much of my time drawing and the priest told my parents that it was better I left – I wasn't cut out for the priesthood.
I went to another school and studied hard and was the best in the class. I discovered I could sing well and got into a band. I liked to sing emotional ballads but it was too much for my voice and the doctor said I'd better stop.
I decided to follow my great passion and become a fashion designer. A fashion school accepted me, but when I told my parents they didn't approve.
Jaap van Zweden on his musical journey, meeting his wife, and their son's autism
Shopping around I worked in an office and in the evening I studied fashion. My sister heard about a new boutique in Holland looking for staff. I started working in the fashion shop on Saturdays. They saw I had talent and asked me to work more, then they asked me to help buy the clothes.
By the time I was 20 I was buying for three shops. Once a week I went to London to buy clothes – it was the end of the 1960s and London was swinging. Things went well, we opened more shops. Sometimes I designed a dress, we produced them and I put them in the boutique and they sold. After about nine years, the boutique owner said he was thinking of closing one of the shops, so in 1980, with a friend who had money, we took over the shop.
It was a time when everyone was buying clothes and we did very well. I was the first to bring Donna Karan and Dolce & Gabbana to Holland. It was a creative life, but I didn't agree with every style.
Paul Zimmerman on dodging the military and ditching his Dutch passport
Mid-life crisis Around my 40s I started wondering what I had achieved in my life and felt a little sad. At that time I clashed with my financial partner, so for almost two years I travelled the world. I went everywhere – to Hong Kong, China, the Galápagos Islands. Before that I was always working, so it was an opportunity to discover the world.
When I came back to Holland in 1997 I separated from my financial partner and started a small shop in a medieval building with just a few brands. I was selling well, but I always wanted different colours or styles from those the brands offered. I met a woman in Italy who had an atelier. She said, "You have so much talent, why don't you do it yourself. I will help you."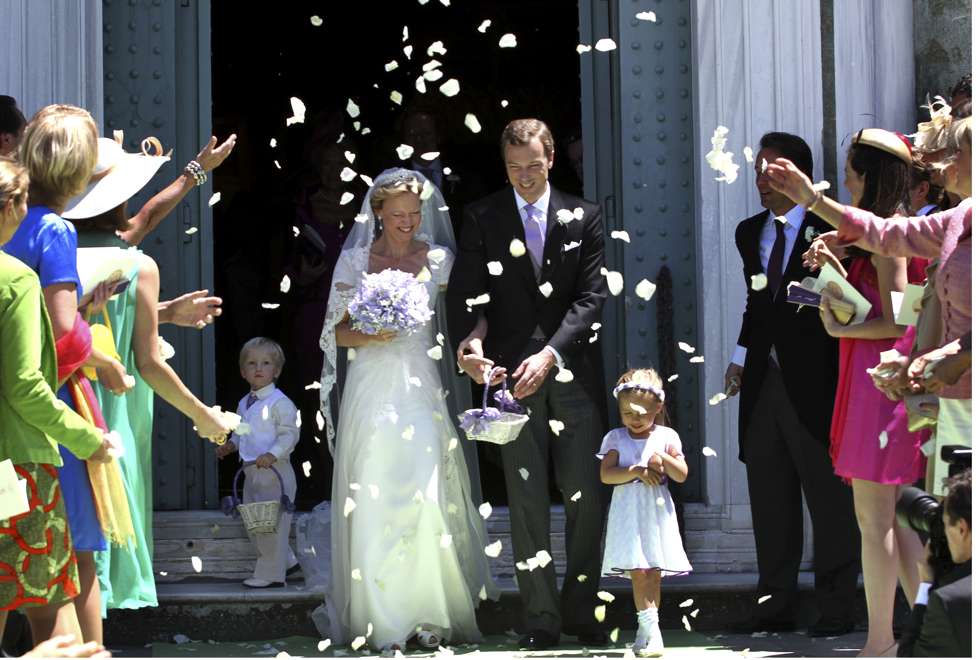 What women want I had already dressed a lot of television stars – they were friends of mine and when they had a big event I designed a dress for them. But they were never available for sale in a shop. Now I began designing dresses to sell.
The first ones I made had sleeves of lace and were in brown and navy blue. I hung them in my shop next to Valentino and Dolce & Gabbana. I wasn't thinking that I wanted a brand, I just wanted to sell what women wanted. Within a year I had part of a collection.
I had a show and showed my private collection for the first time in 2007. The following day I was on the front page of the biggest newspaper in Holland. I couldn't believe it, it was fantastic – they were seeing me as a designer, and at my age. It gave me a lot of energy and I went to ateliers in Italy and they worked on my designs with their hearts.
Karen Yiu, make-up artist and body painter
Star attraction My first collection attracted buyers from all over the world. And then (reality TV series) America's Next Top Model heard about the collection and said they wanted it for the show's final runway. I met Tyra Banks and she said she loved the collection. This show was broadcast in 14 countries and gave me a lot of exposure. I've created a dress for every star in Holland.
How Dutch designer Danny Fang moved to Hong Kong for adventure
By royal appointment One day in 2011 I got a call from the office of Princess Irene – they wanted to make an appointment. I was very excited. As a young boy I used to put pictures of the royal family in a scrapbook. Princess Irene was known across Europe as the most beautiful princess and every designer wanted to dress her. She came to the shop and I designed a dress for her.
A year later I heard her daughter, Princess Carolina de Bourbon-Parma, was going to marry. Princess Irene called me and said she wanted to talk about the wedding dress for her daughter. She said she wanted to include the old lace from her own wedding dress.
Her dress had a lot of history because she married a Spanish prince in 1964. The lace was old and fragile and I worried it might tear in the church. I also made dresses for the bride's mother and sister. The big day came and she married Albert Brenninkmeijer in Florence – it was a fairy tale.
There have been ups and downs, shops that closed and not getting paid, but I always looked on the positive side. As long as I have fabric and a mannequin I am happy.
Addy van den Krommenacker was in Hong Kong for the third edition of the arts and culture festival "Dutch Days in Hong Kong'.