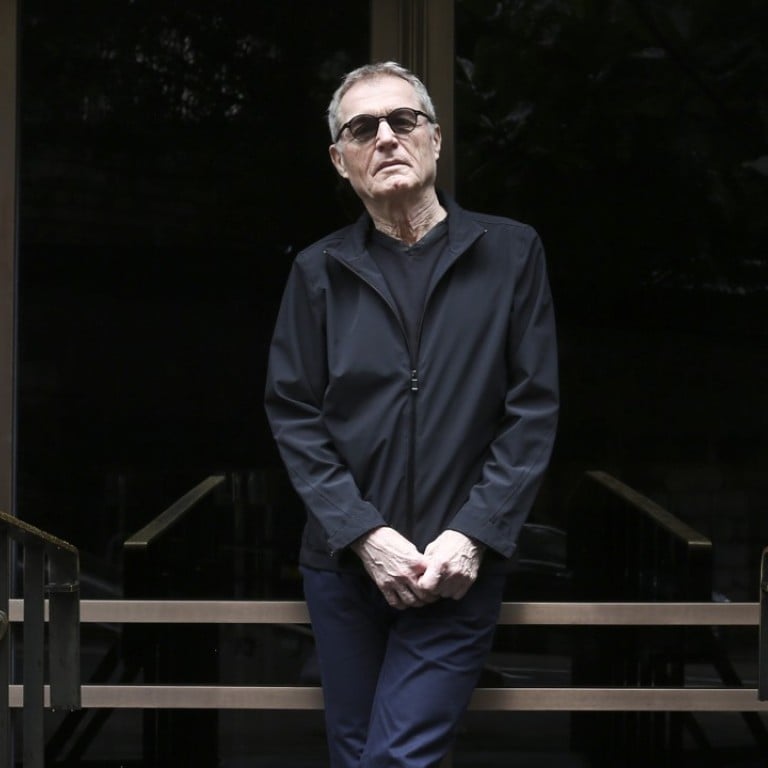 Hongkonger Marc Progin on 20 years of adventure in Mongolia, buying an eagle, and biking 3,500km across the Gobi at 72
The Swiss former watchmaker and long-time Hong Kong watch agent tells of his encounters with nomads, eagle hunters and a bear, and how desert journeys broaden the mind
I was born in 1945 in a small town in Switzerland called Peseux. It is a beautiful place by a lake and overlooked by mountains and has followed me all my life. Now, when I am in the wild in Mongolia, I recall those days in the forest and fishing in the lake.
I became a watchmaker. The job meant sitting assembling parts all day and my mind was usually elsewhere, I wanted to get out. The good thing about being a watchmaker is once you have your tools, you can travel anywhere.
I went to London for a couple of years. I was 24 and the Kings Road and Carnaby Street were crazy. Some hippies asked me to make a pendant watch for them. Steel would have been too heavy so I started making them from wood and sprayed them psychedelic colours and they went mad for them.
I also liked to write poetry, especially for ladies, and to play guitar. When I went back to Switzerland I got a job with Timex, they were the first to do cheap production of watches. They employed me as a field engineer and I travelled to their factories all over the world – Scandinavia, Finland, Brazil.
I was still writing and playing music and thought it was time to get serious about my life. I was offered a job in Hong Kong, to be the Asian representative of a Swiss watch group and I signed a five-year contract. The day I signed it I was so happy, I went to a bar for a drink and it was there I met Madeline, the woman who would become my wife.
I arrived in Hong Kong in 1976 – I came alone, Madeline came later. Mao had just died and people were queuing outside the Bank of China to pay their respects and in Wan Chai there were long lines of refugees from Vietnam and China because, in those days, if they made it to Hong Kong they could get an ID. My job was travelling in Asia – Indonesia, Burma, Japan, Korea – to do promotions and give technical advice. China was closed to the world.
I went to the China consulate in Hong Kong and they were impressed with my business card – representing a respected Swiss watch company – and, in late 1978, I was invited to the Ministry of Light Industry in Beijing. They took me to a watch factory and I realised why they rarely let visitors see it – half the factory made watches and the other half produced mechanic compo­nents for grenades and ammunition.
I visited factories all over China. In Hong Kong, people were horrified that I asked my staff to go across the border. Most were refugees or the children of refugees and they feared China.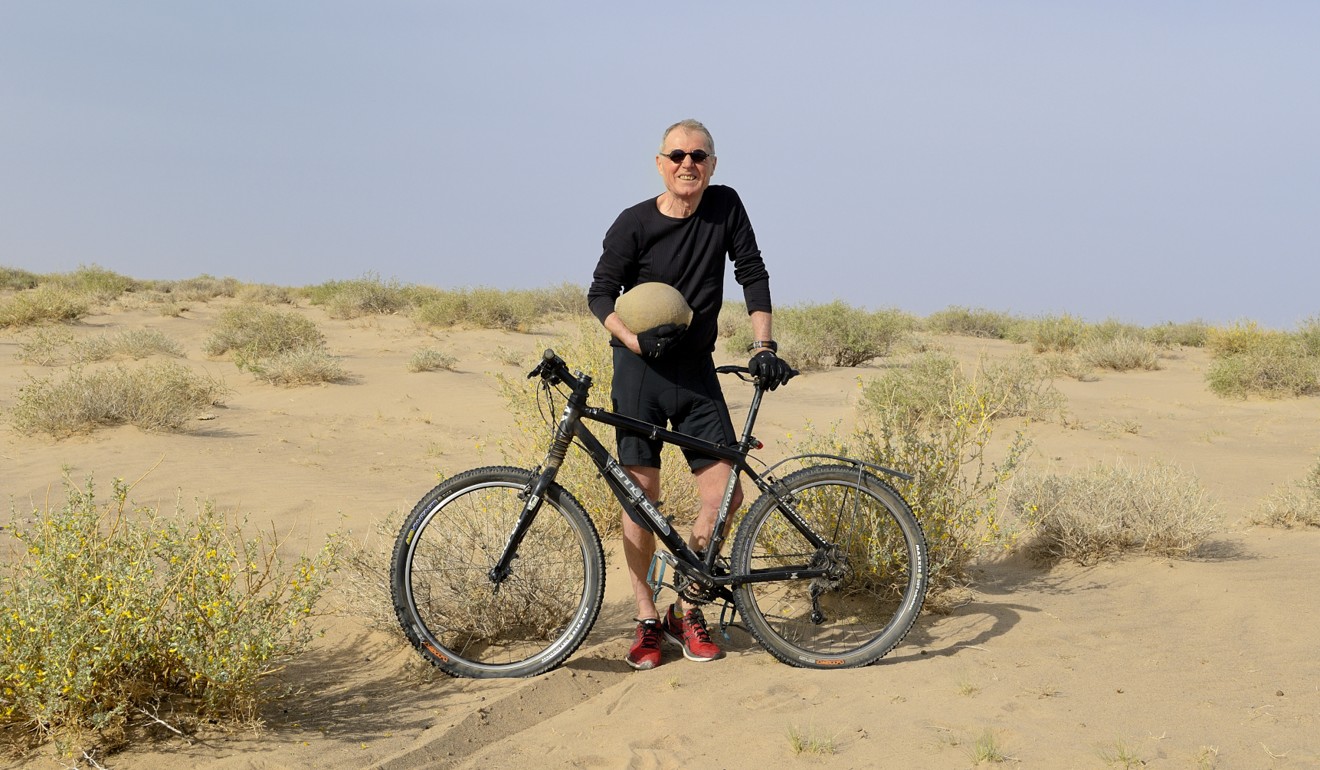 By the end of my contract I was married and had a child and my wife was not happy that I was always travelling, so I opened my own business in Hong Kong at the end of 1981. I organised a big conference in a hotel in Switzerland and invited the whole watch industry to tell them about the developments to come in China. No one knew anything about China so I put a map on the wall and spoke for two hours. At the end I told them I'd opened a company in Hong Kong and could be their agent for China, Asia. Half of them joined and the rest (would regret) not joining.
In 1988, when I was 43, my doctor told me I needed to do more sports and relax more. I switched to running and did my first marathon that year – it became an obsession. In late 1998 someone told me about the first 100km run in Mongolia and I joined up. There were 50 runners and they flew us in two Russian helicopters from Ulan Bator to Lake Hovsgol.
We flew low and, looking out the window, I saw just bare land – I loved it. I said, next year, I'd come again, but instead of getting to the start of the race by helicopter I'd come by bicycle. People said I was crazy, but I did it the following year. It took me 10 days. The next year I did a 2,000km trip across Mongolia and the following year 3,000km. It took me 35 days and I had lost 10kg by the time I arrived, but I still ran the marathon.
When I first started going to Mongolia I still had my company – I gave it up in 2007 – but I had reliable staff and paid them well so I could go away for a few months at a time.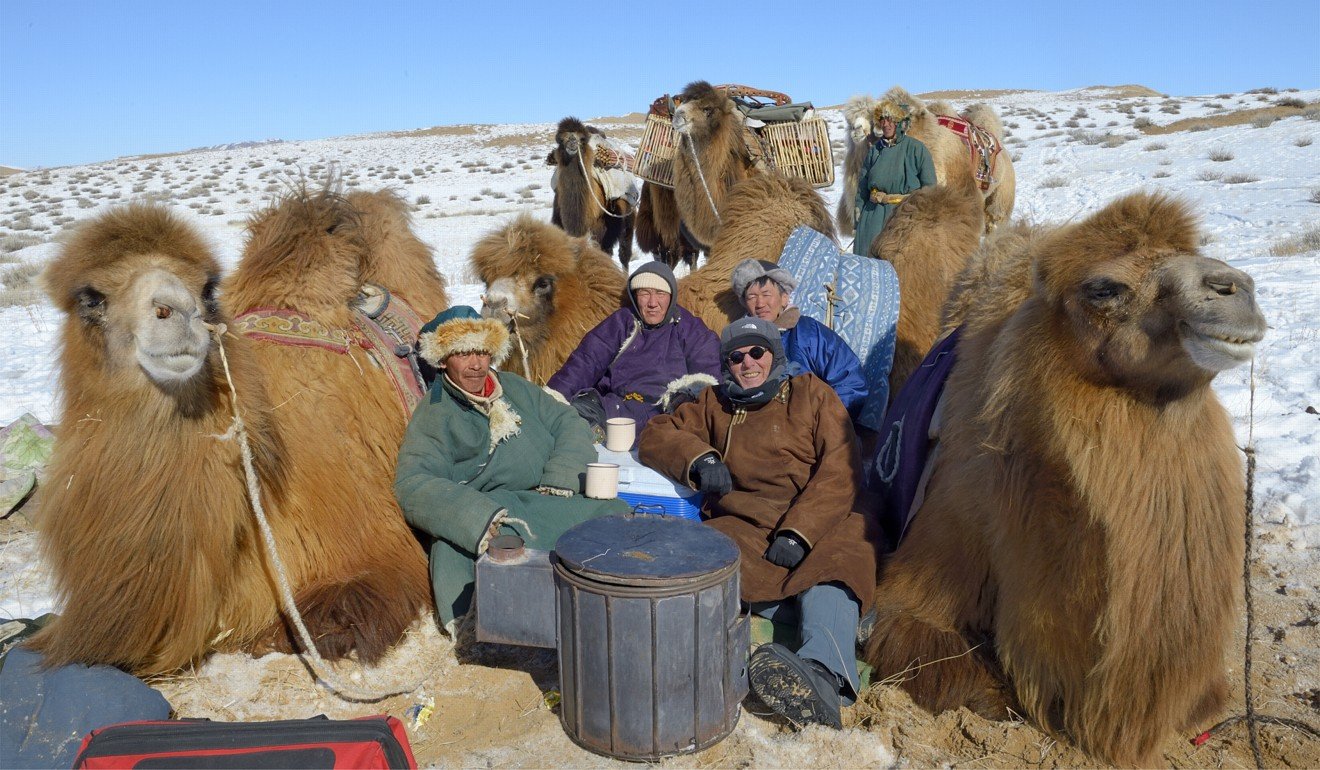 I began visiting Mongolia in the summer, then the winter and then autumn and then going two or three times a year. I have taken thousands of photo­graphs of my adventures and had several exhi­bitions.
When you spend days in the desert and there is nothing ahead of you or behind and you are moving all the time it broadens your mind. It is beautiful – you are living in the moment. I write a lot of poetry and chronicles of my travels in the desert. Occasionally I meet nomads and they look straight into your eyes, not at your camera or your bicycle – it is so rewarding.
I make detailed itineraries for my trips, always ensuring I will be able to find a water source, and don't travel for more than three months at a time. I go by bicycle, on foot or by camel. I've been hunting with the great eagle hunters several times. The first time it was a near disaster – it was minus-40-degrees Celsius and I came back with frozen fingers and feet. It took me six months to recover.
One time I bought an eagle for a Mongol friend who has a camp. I went to the police station to get a permit to take the eagle on a four-hour plane ride to Ulan Bator. It was a big eagle, with a four-metre wingspan, and we wrapped it in cloth and it had its own seat.
One night I encountered a bear. I was lost and tired, without food, some 60km from the place I was heading to. I cut some tree branches to make a bed and slept under the stars. I was almost asleep when I heard a sneeze and I froze. A minute later there was a huge roar and I leapt up with my torch – there was a bear standing just a few metres in front of me. I was petrified but the torch light saved me because the bear turned away from the light. I spent the rest of the night alert until the torch battery finally gave out, at dawn.
Last year I did a 3,500km journey across the Gobi by bicycle. I'm 72 now and no one believed I could do it. I was pushing my bike through the sand and found a 65-million-year-old dinosaur egg – it was a huge petrified stone.
In Mongolia everything belongs to the state, so if you find something on the land you can't take it out. I took the egg to Ulan Bator and made an appointment with the Ministry of Culture. I was well received and introduced to the director of the dinosaur museum. The egg is now in the museum and they've invited me to hold an exhibition there next year about my expeditions in Mongolia.