If at any point in the past six months you have heard the lone strum of a distant Spanish guitar, the proceeding three minutes and 42 seconds were more than likely spent under the spell of Despacito. It's the all-conquering, duo-lingual, mid-tempo pop behemoth that has been blaring from car stereos, shop sound systems, barbecue bluetooth speakers and, despite lyrics that dwell on the slow-and-steady road to screaming orgasm, end-of-term school discos.
Its title may translate as "slowly", but there's been nothing sluggish about the success of Luis Fonsi's omni­present global smash. Released to limited fanfare in January, by July the mesmerising collaboration with Puerto Rican reggaeton star Daddy Yankee was the most streamed song to date; it has now been streamed more than 4.6 billion times. If you're tempted to credit that to the remix featuring Justin Bieber, think again: this month the Bieberless version became the first video in YouTube's decade-plus history to achieve three billion views.
Crossing the line from exquisitely structured pop single to all-out cultural phenomenon, Despacito is also the first non-English No 1 in the United States in more than two decades; in Britain, it has become the longest-running foreign-language No 1 in history.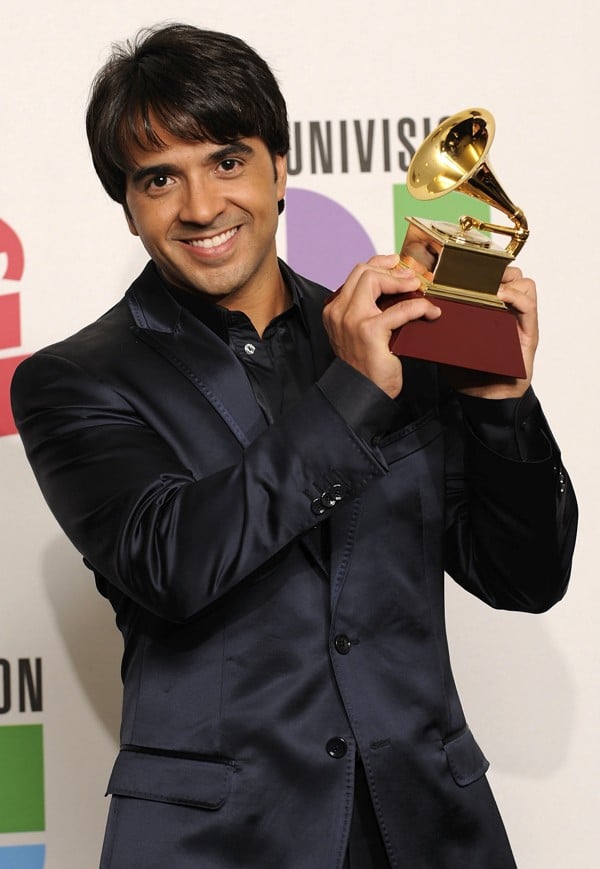 The man at the eye of its storm has seen international success come via a circuitous route. The 39-year-old, Puerto Rico-born singer has already released eight albums in a career that has spanned 19 years, during which he has performed for one pope and two US presidents, supported Britney Spears on tour and gone platinum six times. We meet backstage at a modest open-air concert two hours west of Barcelona, and Fonsi's amiable disposition is encapsulated by an entourage of just a few people, and in the way he (unlike 99 per cent of his pop star peers) removes his sunglasses for an interview.
An endearingly straightforward chap who seems genuinely humbled by his second flush of fame, Fonsi begins by attempting to explain the Despacito pheno­menon. "If the song is good enough, it will work in any language," he says, and lists the varied genres traversed by the song – urban, salsa, reggaeton, pop, tropical, dancehall – before conceding defeat and acknowledging that while the song is all those things, it's somehow greater than the sum of its parts. "It just makes it hard not to move," he eventually says. "Whether you like to dance or not, you somehow just start ... moving."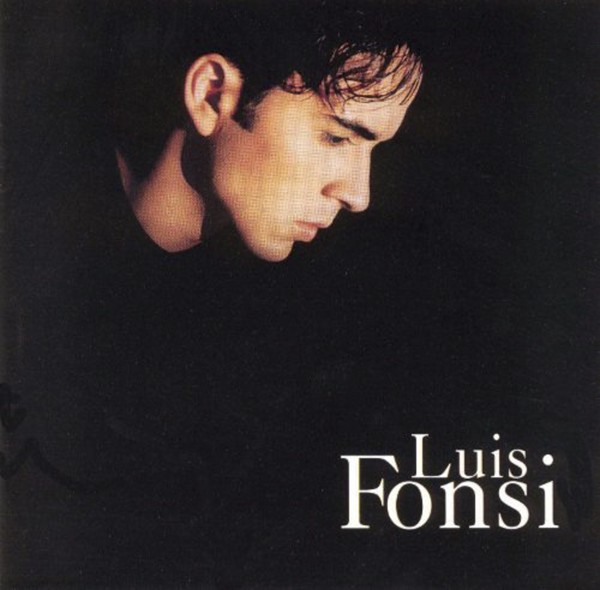 It's been nearly two decades since Fonsi first found fame, but now that the popularity of Despacito has propelled him to No 1 in 45 countries, he's relishing this opportunity to prove himself again to new audiences. "You have to say, 'How do I win these people over?'" he says, motioning towards the stage. "How do I make sure this first concert here tonight isn't my last concert here?" One solution is to perform Despacito twice – he plans to drop it in the middle of the set, then again as a reprise. "But it makes it exciting, to see that initial reaction again," he grins. "To see people thinking, 'Hmm, what is this guy all about?'"
Despacito is the most-played track in the world – but Malaysians won't be singing along
So, what is Fonsi, real name Luis Alfonso Rodríguez López-Cepero, all about? "You can tell a lot about a man from the watch he wears," he says, when asked about his chunky gold timepiece, before admitting that it was a gift from the manufacturer, so, er, there's that. His attire – sleeve­less grey hoodie, loose-fitting jeans and a pair of old-school trainers – conjures the image of off-duty gym instructor, but his left arm tells a more detailed story: one elaborate tattoo blends a vinyl record with a guitar and the names of his two young children, plus there's a date (December 20, the day both those kids were born, five years apart). There's also a postmark, representing the journey he made when he was 10 and his family moved from Puerto Rico to Orlando, Florida.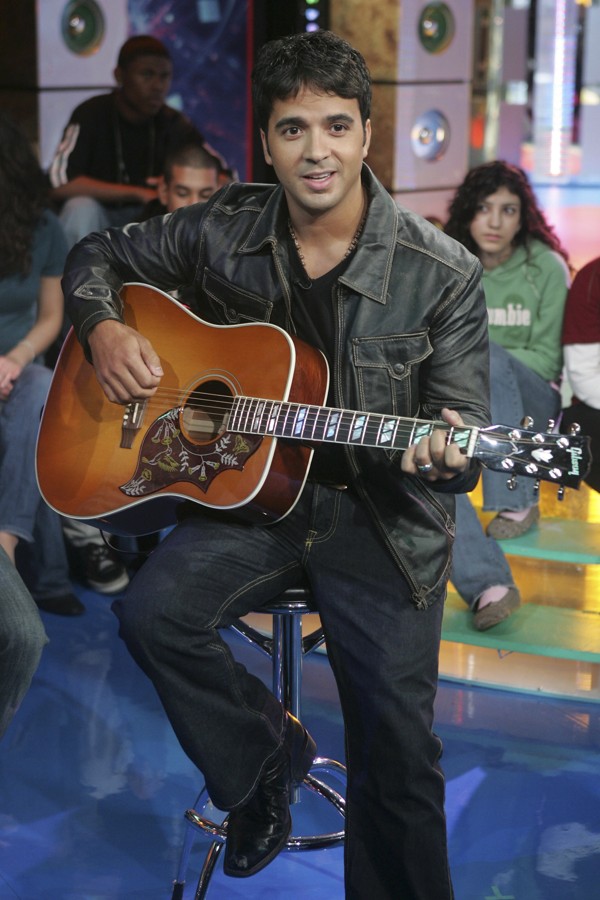 "My dad worked in marketing for my grandfather's company," Fonsi begins. "One day, he said, 'Let's move.' I had to leave my friends, my school, my cousins behind. Looking back, I realise how hard it was. I felt like I was the only Latino around. That first year was just depressing – people were making fun of my accent and the way I dressed. At lunch I'd sit at the corner table with the two other Latino kids with thick accents. In Puerto Rico, I'd sung a lot; I didn't want to sing any more."
Fonsi began to adapt and fit in; the school's choir director pulled him out of an English class in ninth grade and offered him a place in the men's ensemble. Fonsi and the choir's three other section leads formed their own group: the Big Guys.
'Gangnam Style' no longer YouTube's most played video, five years on from its release
"That sounds like the worst boy band ever, right?" says Fonsi, laughing. "We'd take all the music we learnt in choir and make a cool R&B version."
The Big Guys performed around Orlando before going their separate ways when school ended. Fonsi got into Florida State University on a music scholarship, recorded demos and landed a record deal.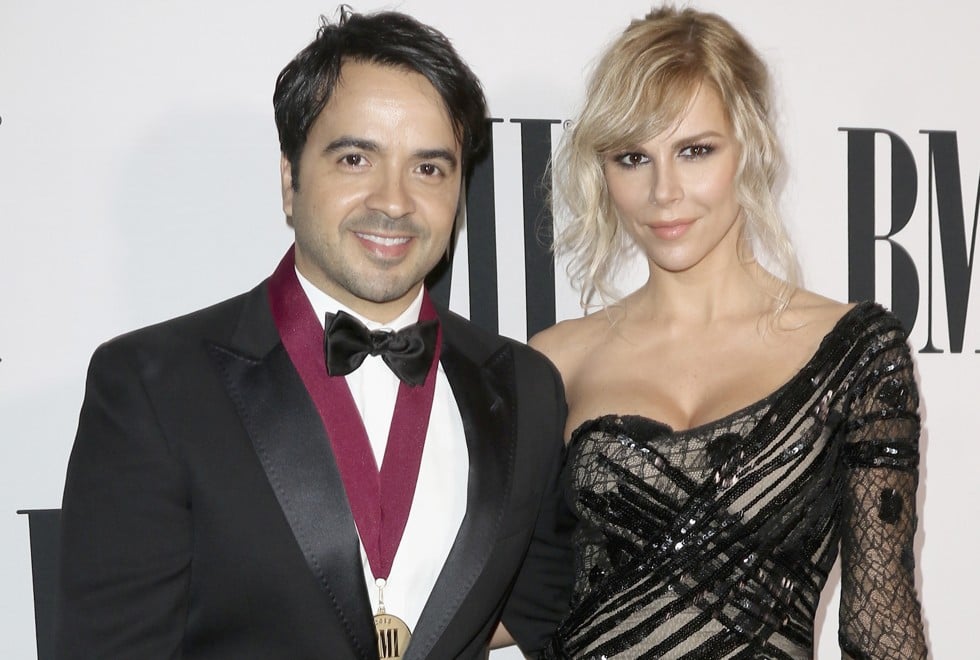 Releasing eight albums between 1998 and 2014, Fonsi became a big name in the Latin world, but his romantic, Spanish-language balladeering offered little chance of crossover success. Then his first wife, the actress Adamari López, was diagnosed with cancer, leading Fonsi to cancel a tour. She was given the all-clear in 2006, but the couple split in 2010. In 2011, he had his first child with Spanish model Águeda López and the couple married in 2014. Meanwhile another of the Big Guys, Joey Fatone, had found different bandmates and achieved some success – well, 70 million album sales – as one-fifth of NSYNC.
Despacito might now put Fonsi on track to become the biggest Big Guy of the lot, but it almost didn't happen, at least not in the way we know it today. The song started life in 2015, when Fonsi woke one morning with the word "despacito" and the chorus melody in his head. Having expanded the song to capture the feeling of being in a club and making eye contact with a beautiful woman, he finessed it with his co-writer, Erika Ender, and then wondered if it might benefit from a rather perkier production, so he got on the phone to Daddy Yankee.
When their version stormed to No 1 on Billboard's Latin charts, thoughts turned to further crossover potential.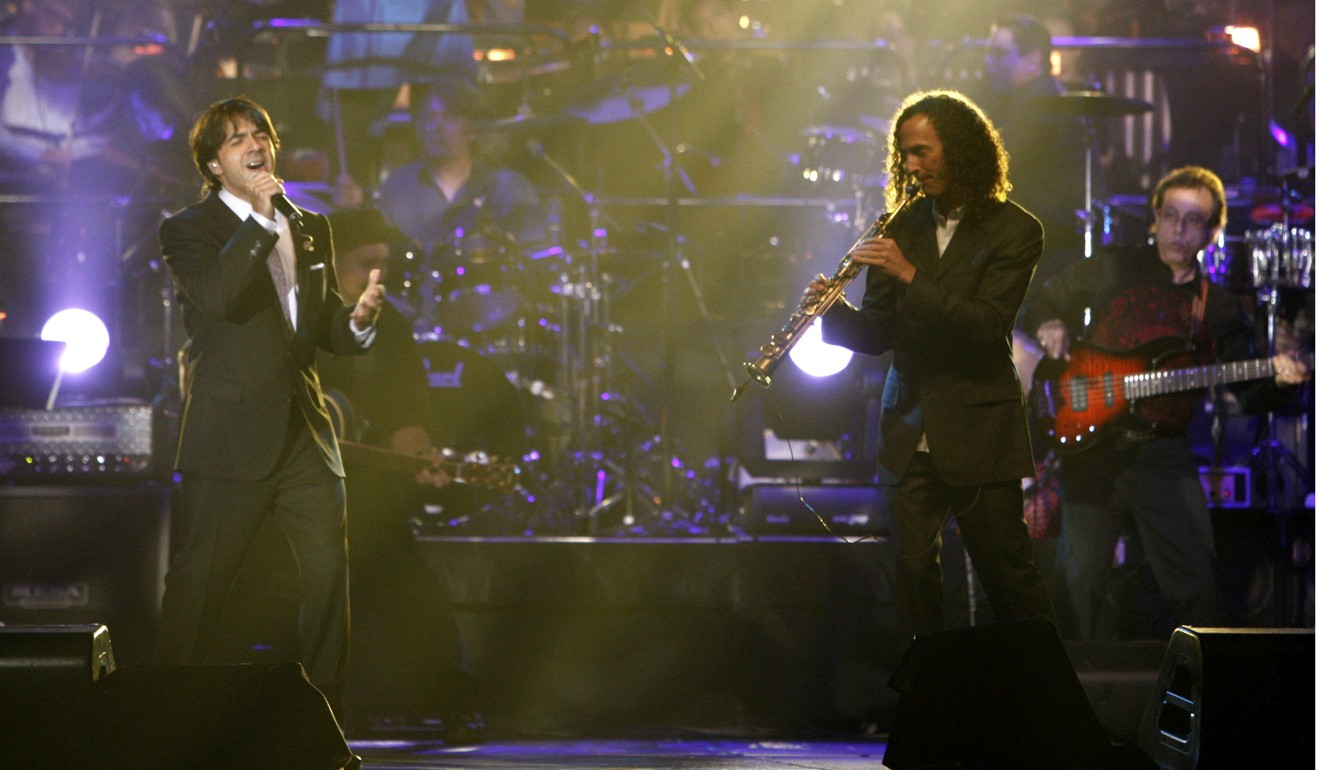 "Before Justin [Bieber], we'd been talking about doing a collaboration with an American artist," says Fonsi. "We were leaning towards a more hip-hop artist, but I didn't know how to get in touch with Jay-Z, or Drake. Justin wasn't even on the list."
Fate intervened: Bieber was touring in Colombia, went clubbing one night and saw a club explode to Despacito. Fonsi was in Paris at the time – it was 2am when his label phoned him with the words, "We've had a call from Bieber's people."
"Two days later I get the first cut in my email," Fonsi adds. "I expected to hear a full English version of the song. All of a sudden I'm hearing Justin Bieber singing in Spanish. I thought, 'This is huge!'"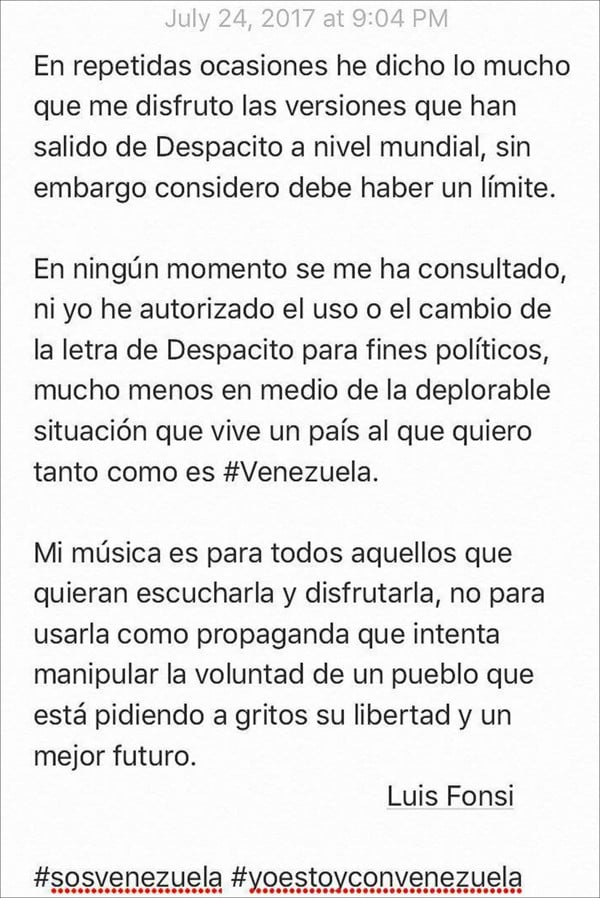 It may not sound like a protest song, but Despacito's multicultural success could be seen as the sound of a younger generation expressing defiance through pop – at least Fonsi would like to think so. "I don't want to get too political," says pop's new Mr Reasonable, "but when people want to build walls and separate instead of unite, it's such perfect timing. Our president is so critical of speaking other languages in the US, and for the last 12 weeks the song that's been No 1 in the US is in Spanish."
Fonsi is less hesitant about "getting political'' when it comes to the increasingly authoritarian Venezuelan president, Nicolás Maduro. Despacito has been endlessly covered, parodied and memed, but while Fonsi doesn't mind the track taking on its own life ("the song is no longer mine – when a song reaches this level it becomes everyone's"), he drew a line when Maduro used it at a rally; the singer hit back on Twitter.
'Despacito' singers condemn Venezuelan president's 'propaganda' remix of hit Latin pop song
"The one negative case out of 1,000 positives has been the Venezuelan dictator, and I think we can officially call him a dictator," he says. "I'm passionate about how I feel about this dictator, how much the country has gone to sh..." He catches himself, having briefly lost his composure. "I can't say it. I don't want him to have anything to do with me, or my music, or my song."
Due to Despacito's success, Fonsi has had the chance to hang out with Bieber on a few occasions; he glosses over a question about how Bieber compares to Pope John Paul II (for whom Fonsi performed in 2000) and says that when they have met, they have mainly talked about music.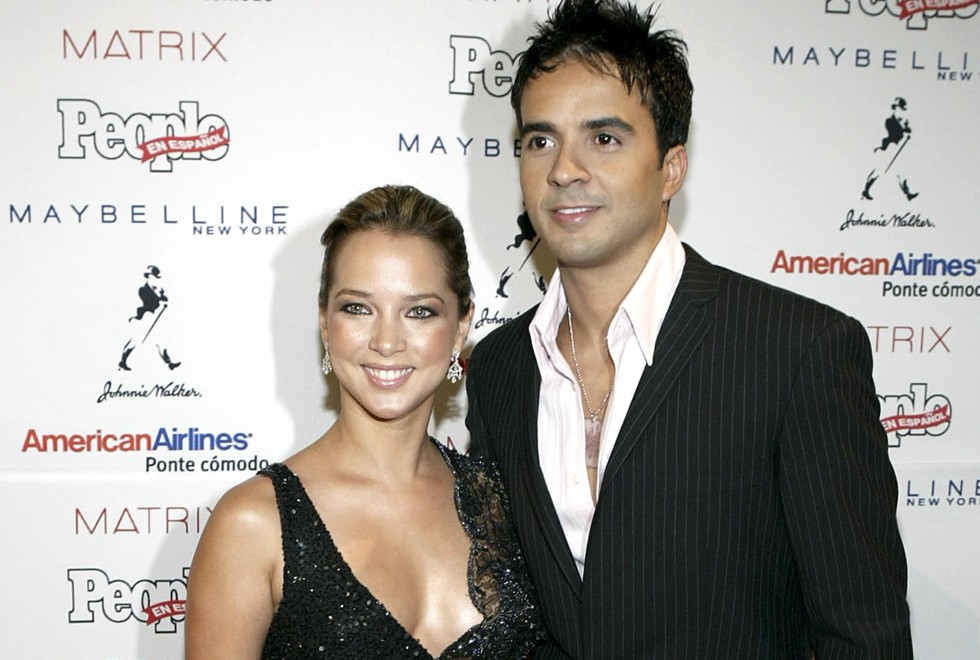 "It's tough for him to be out in public," says Fonsi. "He has a lot of restrictions as to where he can and can't go. He's a nice guy and he's a smart guy – he's making very good musical decisions and he's learnt from his mistakes."
Then there are the racy lyrics of Despacito, many of which have gone under the radar in English-speaking countries. Has Fonsi ever used the line, "Let me trespass your danger zones until I make you scream and forget your name" in real life? "No! No, no, no," he insists. "The thing is, when you translate the song it sounds corny or sexual. But it's not! It's not a sexual song. There is a line that I did not cross. It's sensual. It's extremely sensual."
Why Justin Bieber is banned from performing in China
Are you, Luis Fonsi, an extremely sensual person? "I'm very romantic," he says. When it's suggested that we get his wife on the phone to clarify, he adds, "She'll agree. I'm very passionate. Latinos are passionate in general."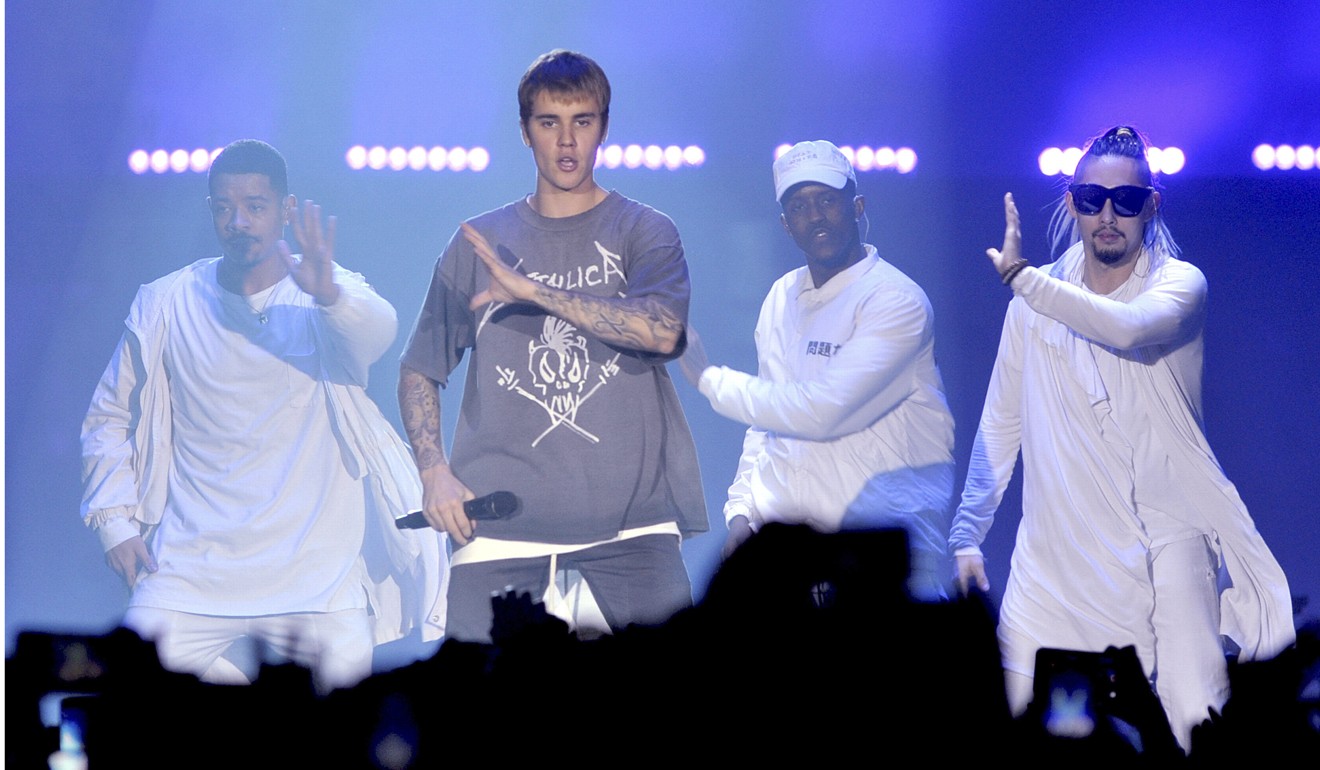 What happens next? Fonsi already has his next single lined up – its guest vocalist was confirmed just days ago. "My mom doesn't even know who I'm singing it with," he says before there's even a chance to ask for the guest's identity. "It's going to be special." Special enough to out-do the most streamed song of all time? Fonsi laughs. "Despacito will always be Despacito. It'll go down in history as one of the most important songs in Latin music. I did some­thing extremely special, I can't expect to do that twice. That's not even pessimistic, that's just being a realist."
So if he's not going to break his own record, will he feel sad when someone else does? "This career isn't just about records: it's about making music that'll stay alive for ever. I was part of history, but records are made to be broken."
He pauses briefly, before adding, "I hope it doesn't happen tomorrow. I hope I can enjoy this for a little bit."
The Times/Interview People