My parents arrived in Hong Kong in the late 1950s from southern Guangdong. My father was a tailor and my mother looked after us five kids – she never went to school, a typical [Chinese] immigrant.
I've got two elder sisters, an elder brother and a younger brother. We lived on the rooftop of an old building in Mong Kok. The walls were made of corrugated iron and my earliest memory is of the ferocious 1962 typhoon that ripped the roof off our home. When I was four, we moved to a public housing estate in Wong Tai Sin that overlooked the temple.
I used to get car sick, so I chose to go to a technical secondary school in Wong Tai Sin – it meant I wouldn't need to take the bus. I was quiet and shy as a kid. Lots of people don't realise I'm still very shy because I give a lot of public talks, but that's because if you are a creative director, a teacher, you need to give presentations.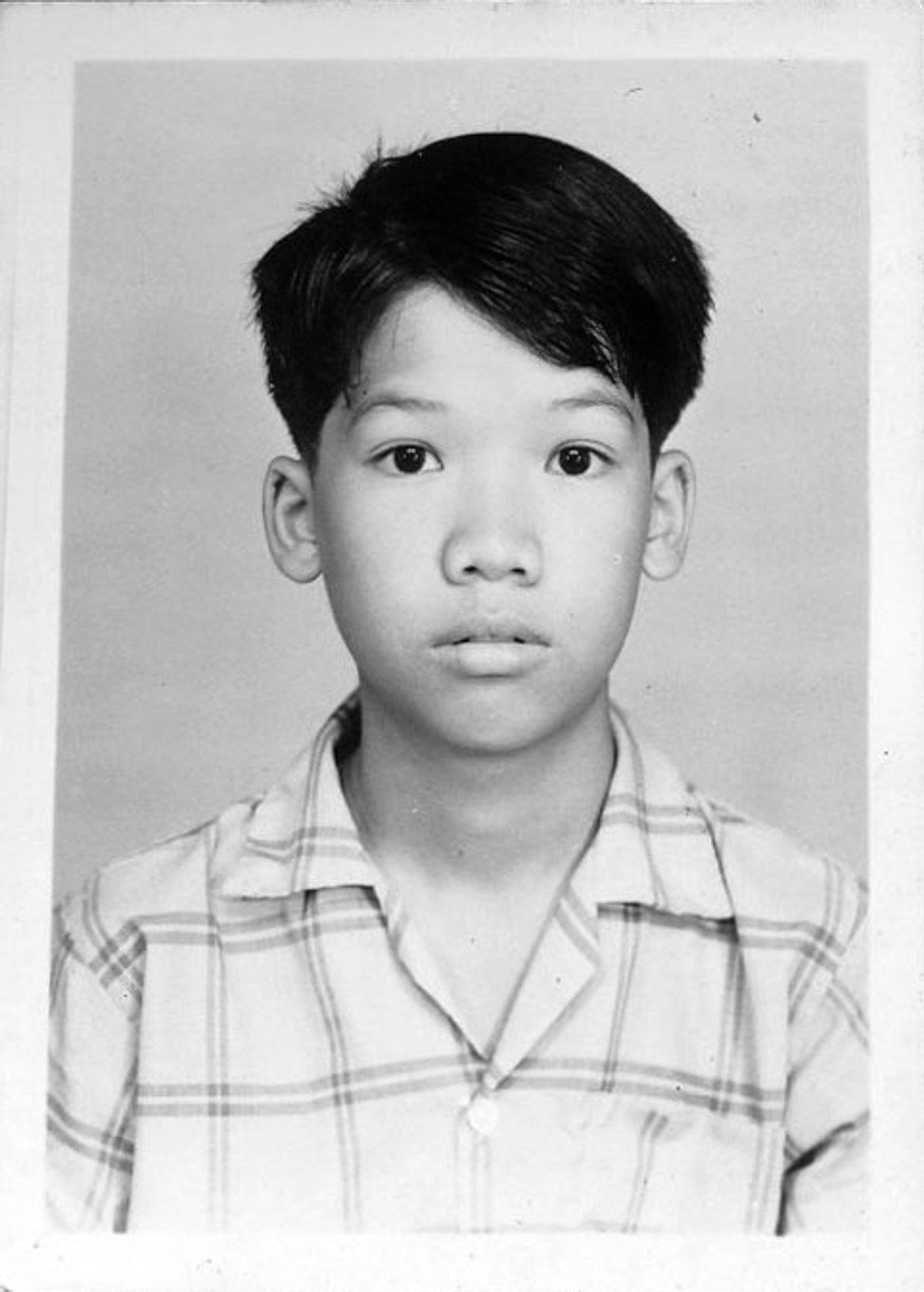 In form four, I failed my chemistry exam and that meant I couldn't go to university, so I took a two-year course at Hong Kong Technical College to be a teacher, teaching design and technology. After a year at the college, I applied for an evening graphic-design course at Hong Kong Polytechnic.
It was hard to get in – a few hundred people applied and only 40 were selected. The polytechnic course was meant for working graphic designers and, at the end of the first year, when one of my teachers discovered I was a student, he kicked me off the course. I decided I would show him, I'd get a job as a graphic designer and my classmates at the poly helped me find work.
As a teacher, I would have earned HK$3,500 a month, but as a designer I earned HK$1,500. My family couldn't understand why I wouldn't take the better paying job.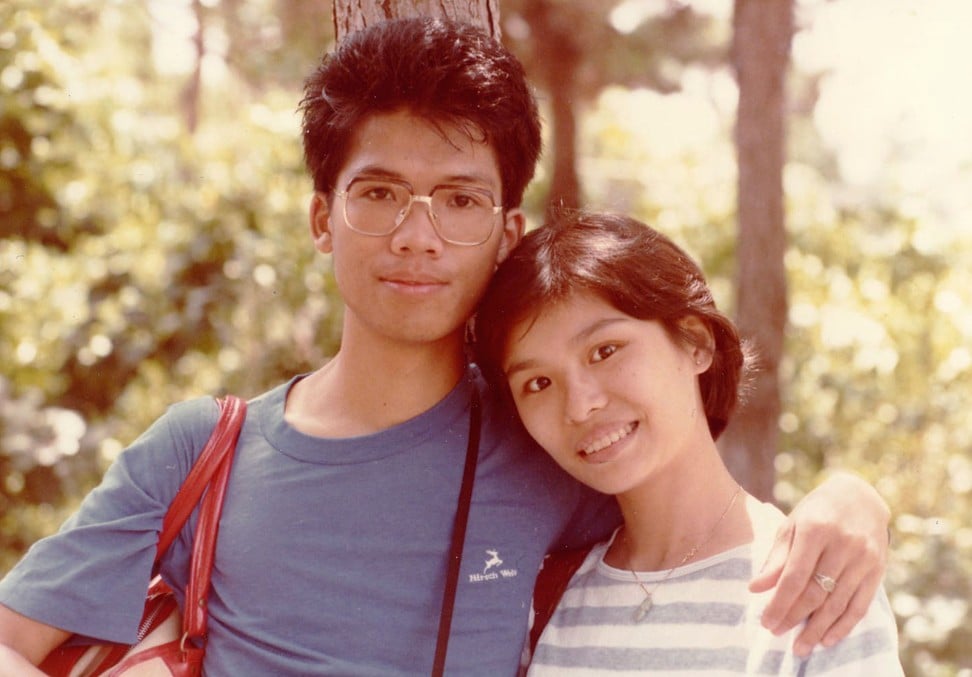 When I was 21, I met the woman who would become my wife. She was 17. In 1985, I had done five years as a junior designer and she was working as a secretary for an executive creative director at an agency called Modern. He needed another art director, so I went to see him.
I didn't want my life to have been working to help someone's business and image.
I was really surprised when he offered me the job because I knew nothing about advertising and I wasn't too keen. But I decided to stay and learn more because I was interested in TV commercials and film techniques. I thought I'd do it for about two years, but in the end I did 15 years in advertising, moving from Modern to Grey Hong Kong and then JWT, the biggest ad agency at the time in Hong Kong.
JWT had the MTR account and I became well known for the "Say MTR and You're Almost There" campaign.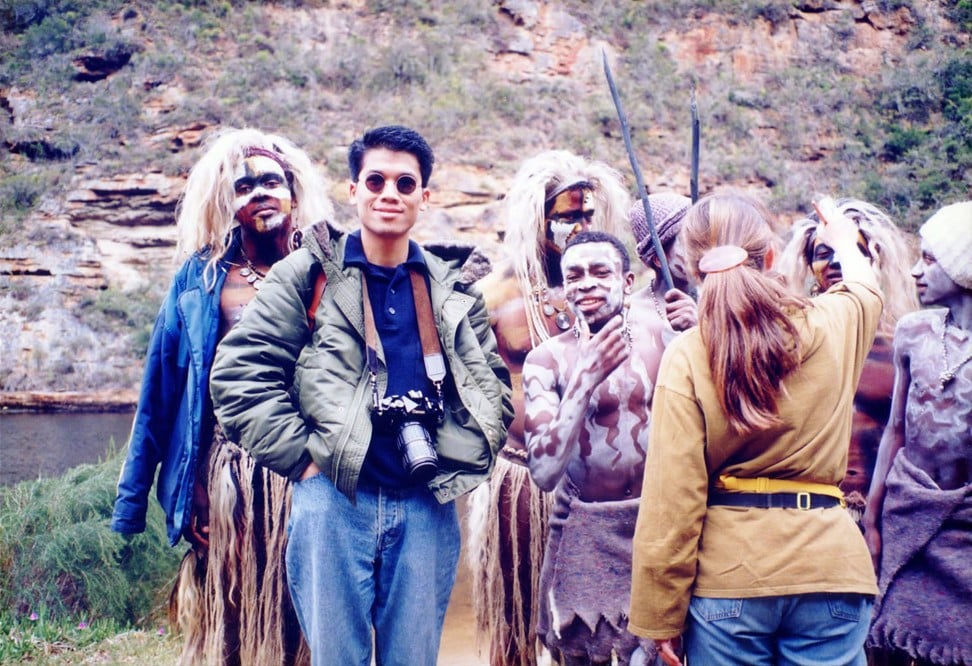 I should have felt great working at JWT – I was well paid and won a lot of awards – but one day, in 1993, I had a dream: it was the last day of my life and I was in a government hospital surrounded by family and friends.
They gathered around to hear my last words: "I had a very creative life." They looked at me strangely and I had to explain: "I helped the MTR get more passengers, helped property developers sell more apartments, Levi's to sell jeans and Nike to sell shoes." I woke up scared. I didn't want my life to have been working to help someone's business and image.
I told myself I would look for a goal, and I named myself Anothermountainman, after a famous Chinese painter (Bada Shanren) who I respect. My only strength is visual communi­cation, so I thought about what my message would be.
After a year, I decided on "human harmony, the city in harmony" as my objective. It wasn't until 2000 that I could start to make that dream a reality.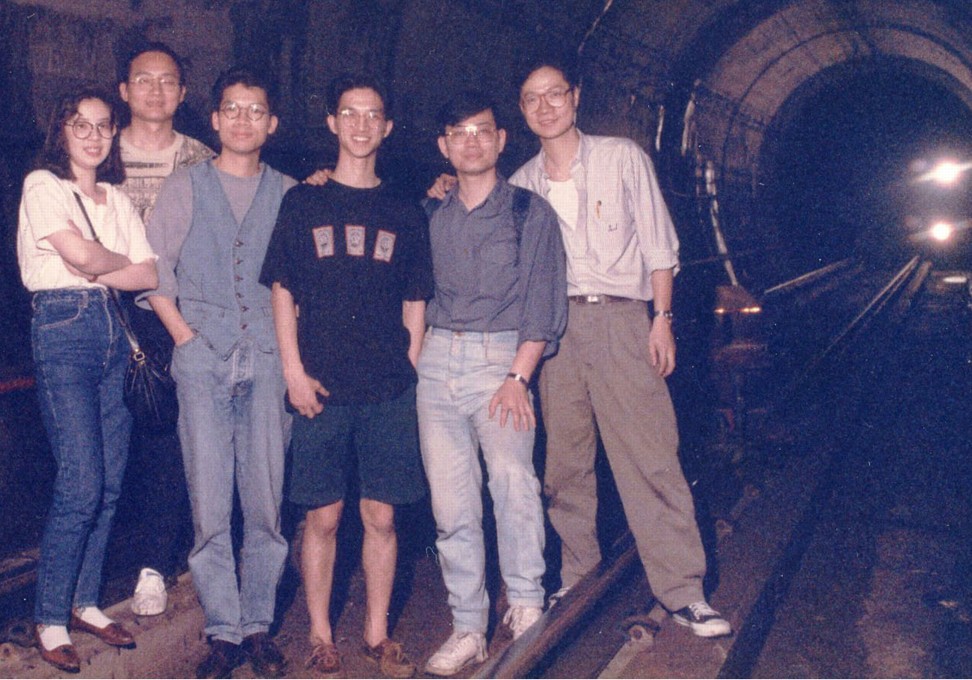 I was thinking of leaving the advertising industry when I got headhunted to set up the regional office of London creative agency Bartle Bogle Hegarty. I never thought they'd pick a Chinese person for the role, but they picked me.
In the late 1980s and early 90s, everything in Hong Kong was based on Western style; we ignored local things.
It was 1996 and Hong Kong's future seemed uncertain, so they set up the office in Singapore. My wife and I had divorced by then. I grew the agency to 40 people, we got the Levi's account and I was travelling a lot. Levi's wanted regional ads and that meant they had to be entirely visual – you couldn't play around with language because it had to work in Singapore and Tokyo.
I felt that, without being able to use language, it wasn't my thing, and I returned to Hong Kong and got another job in an ad agency before setting up my own company in 2000.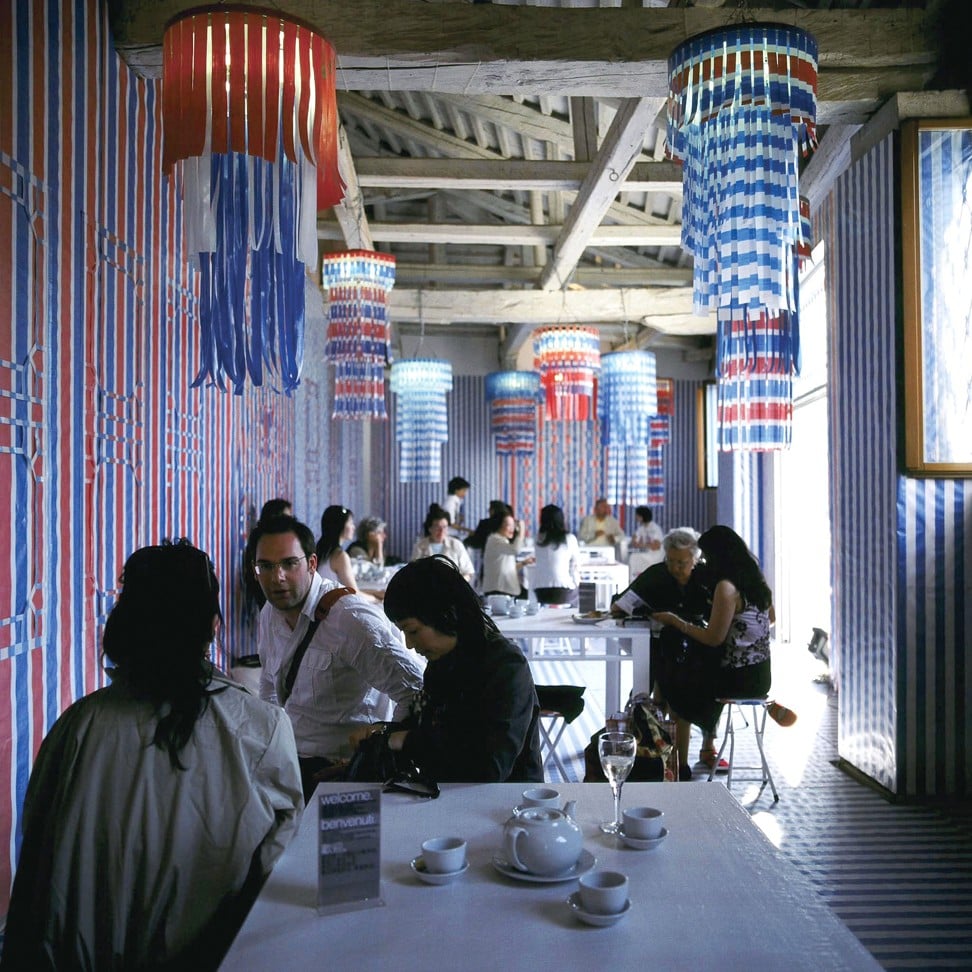 Many people associate me with the Red, White and Blue series. I exhibited it at the 2005 Venice Biennale, making a huge tea house from red, white and blue canvas.
I got the idea for the series in 1988, when Grey sent me to London for a project. I spotted the canvas bags display­ed in a shop in Soho as though they were a fashion item. In Hong Kong, they are sold cheaply and usually kept under the shop counter.
It was as though someone had slap­ped me: why had this person brought the bags to London to sell as a fashion item? It made me realise, this is our culture, I've got to make use of it. The canvas is tough – it made me think of hard-work­ing people in the 1960s and 70s in Hong Kong. I wanted to ride on that kind of emotion, using this material to symbolise a return to that positive Hong Kong attitude.
In the late 1980s and early 90s, everything in Hong Kong was based on Western style; we ignored local things. I've done more than 100 Red, White, Blue shows around the world, but I also do a lot of other art installations and photography exhibits. Lanwei means unfinished building, and I went to 12 cities around Asia, including in China and Thailand, photographing unfinished buildings. [Hong Kong Museum of visual culture] M+ collected the whole of my Lanwei series.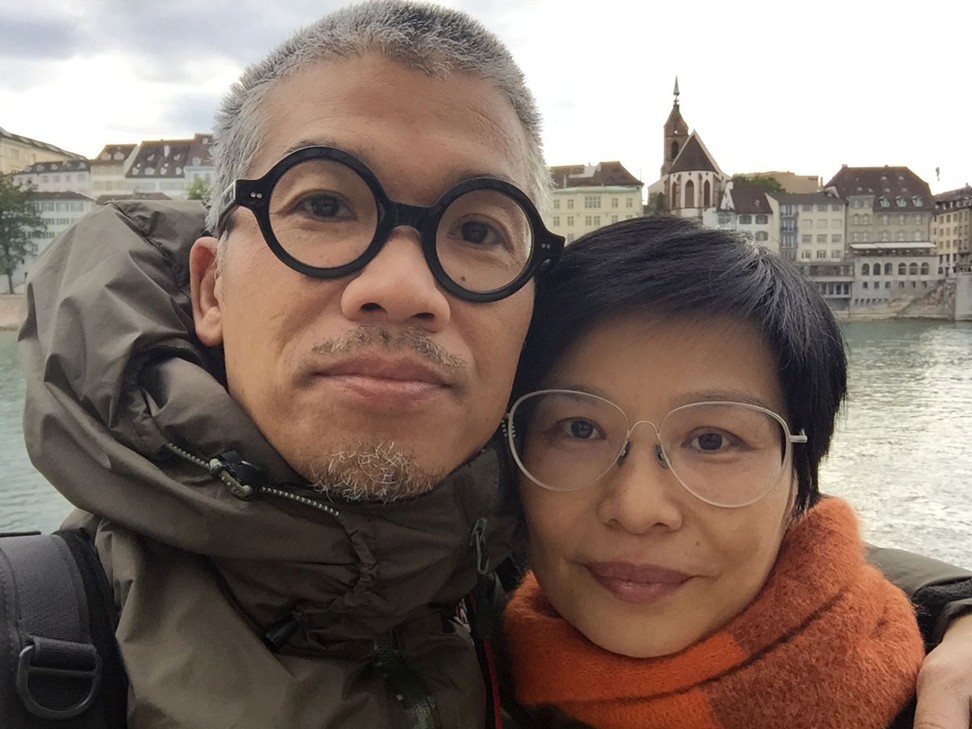 I allocate my time like this: one third is commercial work; one third is artistic work and photogra­phy; and one third is unpaid teaching and voluntary work, like designing promotion campaigns for a Buddhist group. I'm Buddhist, but I will help all religious groups that ask for my help.
September 7 was the premiere of my first feature-length film, Dance Goes On. It's about how we see Hong Kong, life and ageing.
I am happy in my work life and in my personal life – I remarried my wife. We were separated for almost 10 years, but stayed friends, and we married again 10 years ago. We married on the same day (of the year as previously). We are happy.