Laos
Get more with myNEWS
A personalised news feed of stories that matter to you
Learn more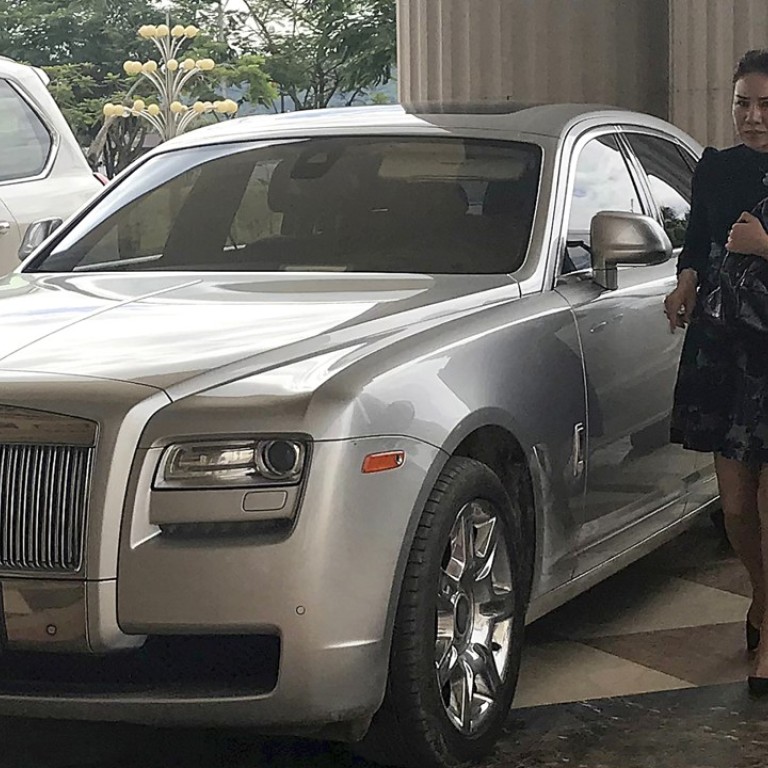 A Mr Big of wildlife trafficking: could elusive Laos casino operator be behind rackets that run to drugs, child prostitution?
Mystery surrounds business empire with office in Hong Kong accused by US authorities of running an international criminal organisation in a small corner of Laos
Powerful, well connected and fabulously wealthy, 58-year-old Su Guiqin is queen of the Golden Triangle Special Economic Zone, a small enclave in the far northwest of Laosthat, just over a decade ago, was a poor fishing village on the Mekong River. With her husband, Zhao Wei, she now runs the Kings Romans empire, a Hong Kong-registered business that took out a 99-year lease on a 3,000-hectare chunk of Bokeo province in a deal with the Laos government in 2007 and transformed it into a lavish gambling resort.
Hundreds of millions of US dollars of investment poured in as jungle, rice paddies and peasant homes were cleared to make way for a casino dripping in gold paint and filled with classical-style statues, a five-star hotel, karaoke bars and restaurants, all built along replica traditional Chinese streets.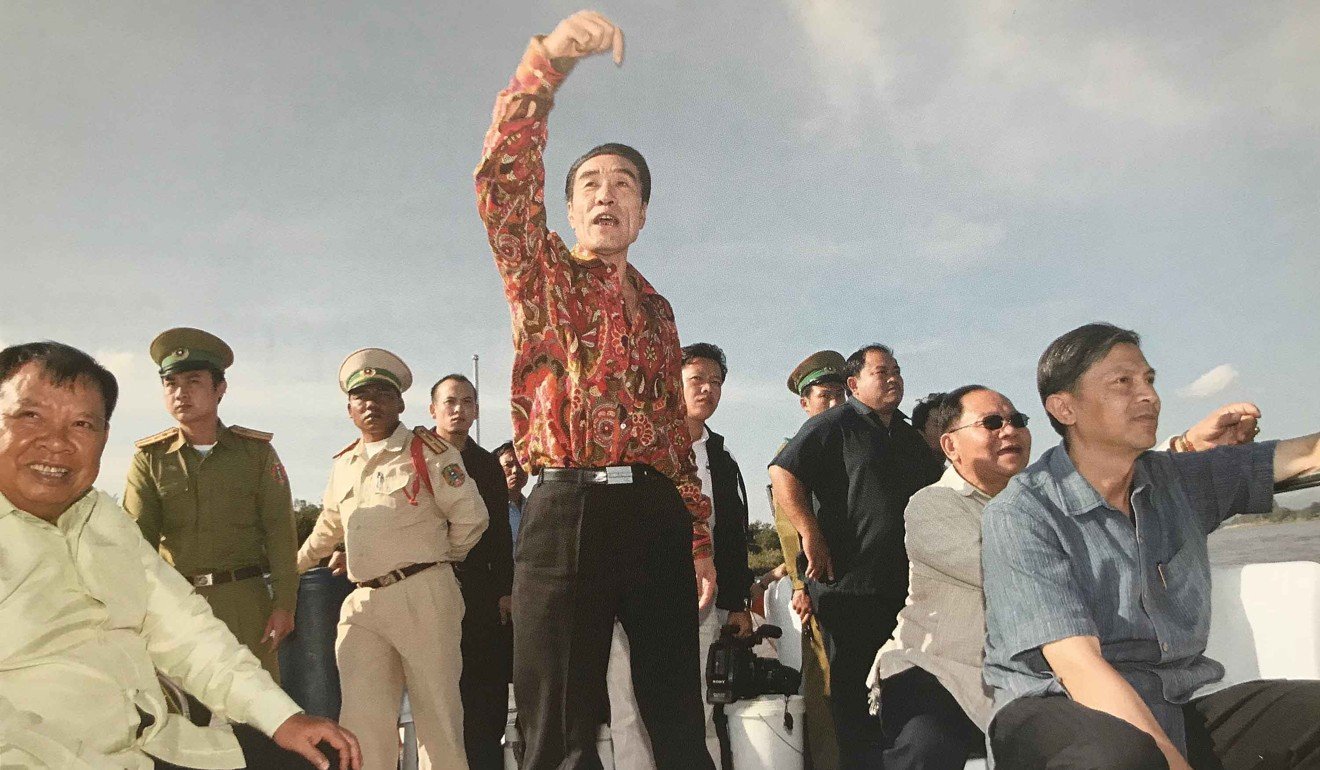 Farming families that were moved off the land on which they had lived for generations were promised the casino complex would be followed by a hi-tech zone and an agro-industrial area that would bring wealth and opportunities to the poverty-racked district. They are still waiting.
Meanwhile, the area has been transformed into a de facto colony in which the only currencies accepted are Chinese yuan and Thai baht. This is a place for Chinese tourists to gamble and party. Few employees are Lao nationals.
The "economic zone" is nothing of the sort, according to a searing new indictment from the United States government. In January, the US Treasury Department announced sanc­tions against what it calls Zhao's transnational criminal organisation, naming two registered Hong Kong companies under the Kings Romans Group as its corporate fronts and identifying Zhao and Su as the organisation's leaders.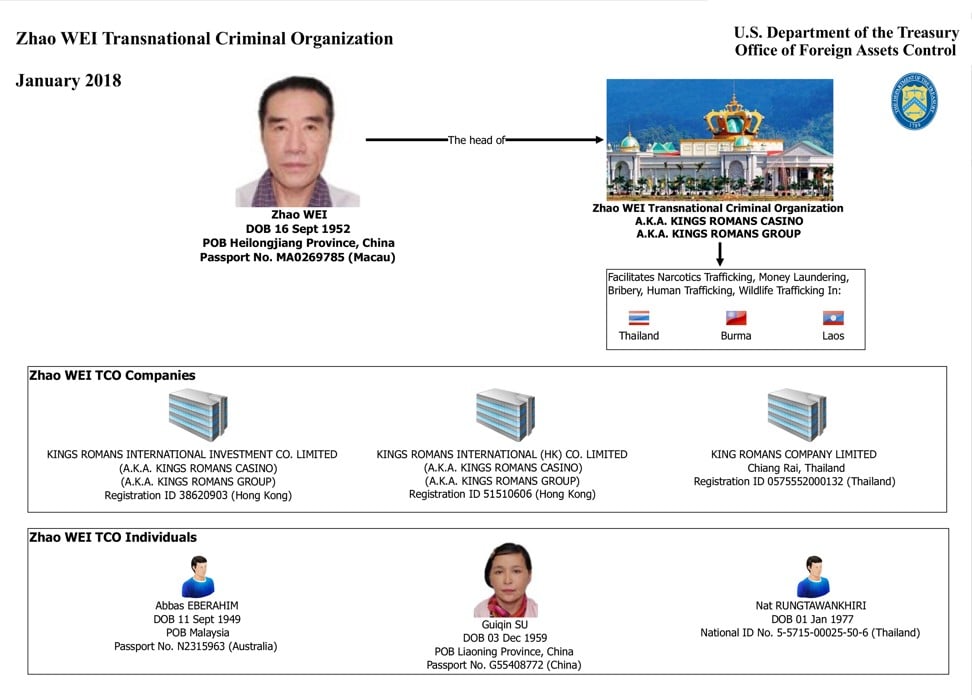 "The Zhao Wei crime network engages in an array of horrendous illicit activities, including human trafficking and child prostitution, drug trafficking and wildlife traffick­ing," said Sigal Mandelker, US Treasury undersecretary for terrorism and financial intelligence. "We are targeting key figures in this transnational criminal organisation which stretches from the Kings Romans casino in Laos throughout Southeast Asia."
Zhao himself "engages in extensive bribery to facilitate money laundering, narcotics trafficking and wildlife traffick­ing at the Kings Romans casino", a US Treasury statement claimed. Su, meanwhile, provides material support to the criminal network and moves money on its behalf, it said.
Thai, Laos and Chinese authorities had in the past four years seized large shipments of narcotics that had been traced to the Kings Romans Group's Blue Shield casino complex on the banks of the Mekong, which was being used for the storage and distribution of heroin, methamphetamine and other drugs, the statement said.
Senior casino officials permitted and promoted human trafficking and child prostitution, it added, while Zhao's network used the resort to engage in the trafficking of endangered and vulnerable animals, including Asiatic black bears, pangolins, tigers, rhinos and elephants.
From his strategically located base in the Golden Triangle, 65-year-old Zhao is believed by the US to have close connec­tions to drug barons operating out of neighbouring countries, including the United Wa State Army in Myanmar – thought to be the largest drug-producing organisation in Southeast Asia.
The US sanctions amount to an astonishing rap sheet for a company that, ostensibly at least, runs its business from a small, 16th-floor office in Wan Chai and lists its directors, Zhao and Su, as living in a relatively modest flat in Taikoo Shing.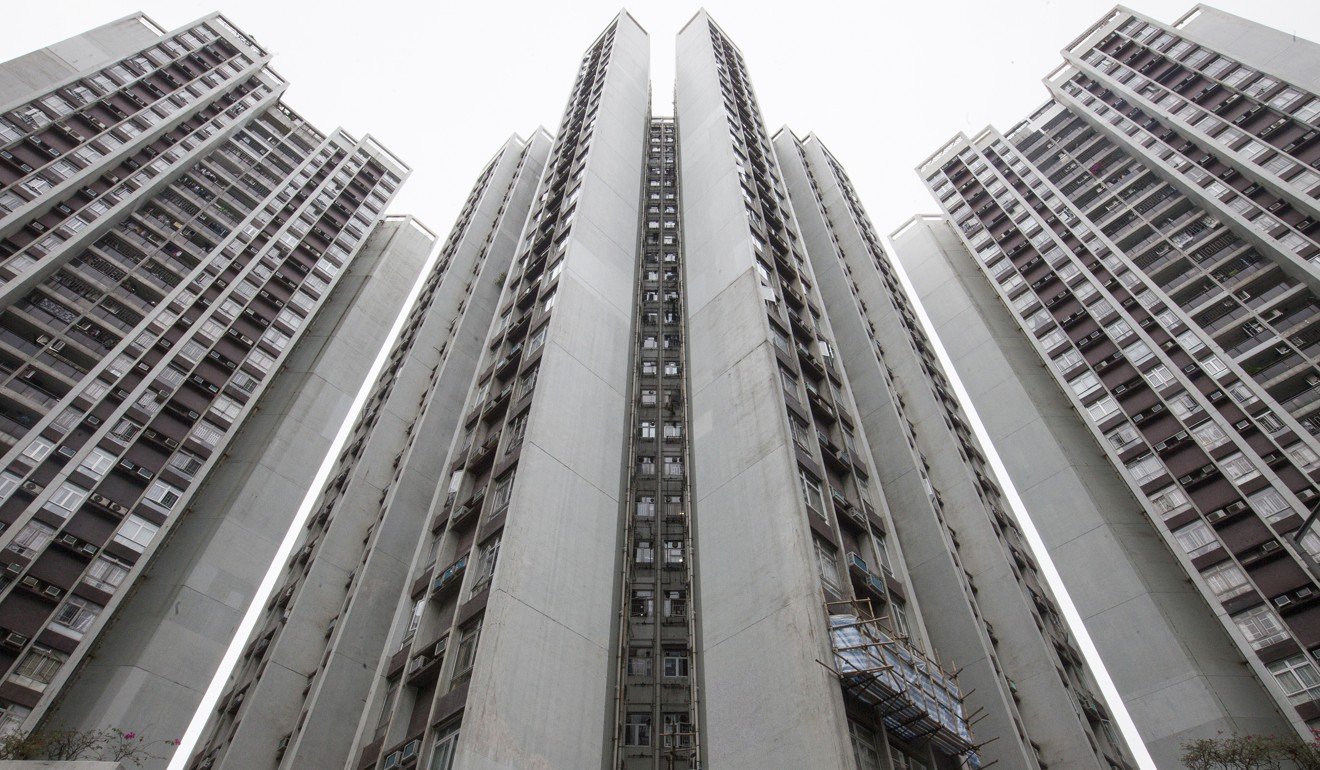 Zhao and his wife did not respond to messages requesting comment left at their Hong Kong office addresses by
Post Magazine
. The family living in the 34-year-old Taikoo Shing flat appeared genuinely bewildered when we told them their home was listed as Zhao's residential address, and said they had never heard of him.
In a statement released to newspapers in Laos and China, Zhao hit back angrily, describing the US sanctions against his company as "a unilateral, extra­territorial, unreasonable and hegemonic act of ulterior motives and malicious rumour-mongering". The statement, in both Lao and Mandarin, said, "This action has severely misled international public opinion and created unnecessary worries among some investors and tourists.
"As an investor, all of my own activities and those of my staff and companies in all countries and areas are legal, ordi­nary business operations supervised by the legal authorities of the relevant countries that have not harmed the interests of any country or individual."
Whatever adjectives might be used to describe the activities of Kings Romans in the Golden Triangle Special Economic Zone, "ordinary" is possibly one of the least appropriate.
Zhao, originally from Heilongjiang province, in northern China, started out as a timber trader before moving to Macau in the 1990s and investing in casinos there, according to reports in Chinese and Laotian newspapers. He moved to Mong La, in Myanmar, in 2001, where he operated one of the lawless town's biggest casinos.
He is believed to have forged links at that time with local militia, including the National Democratic Alliance Army and its leader, Lin Mingxian, who is said by Western intelligence agencies to have financed much of the town's casino industry with drugs money.
After Beijing became alarmed about capital flight and imposed a ban on government officials travelling to Mong La, Zhao switched his attention to Laos and struck a deal to establish the Golden Triangle Special Economic Zone in 2007.
The charismatic businessman arrived in Laos with lavish promises, saying he would bring huge investment to the area, and transform it into an agro-industrial and livestock centre, an export hub and a base for IT and computer development for Laos. Those centres have failed to materialise and the zone is run largely by Chinese migrants.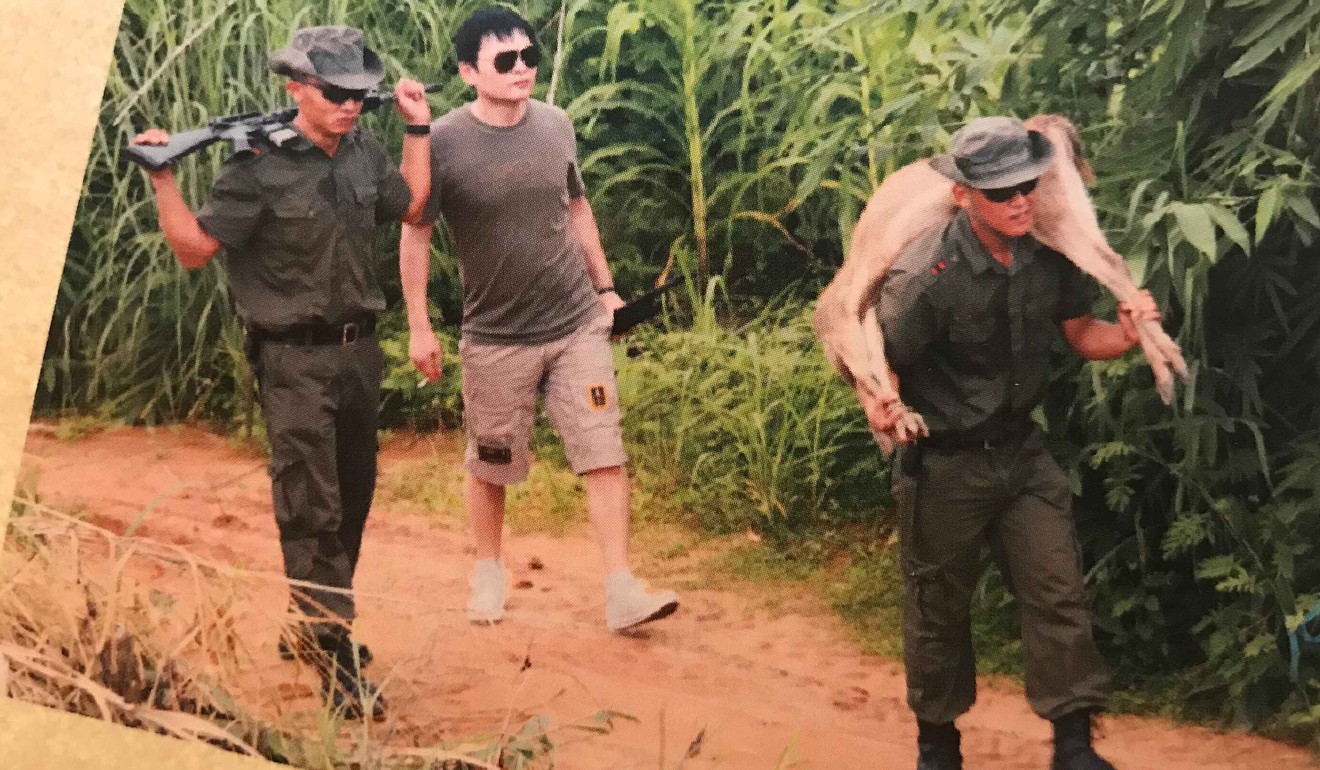 Zhao has laughed off suggestions he has links to drug barons, claiming in a 2011 interview, "We have done a lot to stop drug trafficking here. We have our own Special Economic Zone police and an office of the Lao police here. We take a very strong position against drug trafficking – this is our responsibility."
A 2015 report by the British-based Environmental Investigation Agency (EIA) paints a different picture of his activities in Laos, however. Calling the Kings Romans resort "Sin City", it describes "a lawless playground, catering to the desires of visiting Chinese gamblers and tourists who can openly purchase and consume illegal wildlife products and parts".
The EIA says the government of Laos, which has a 20 per cent stake in the resort, is "a complicit partner in what is a free-for-all illegal wildlife supermarket". It also notes that, "While Laos' wildlife laws are weak, there is not even a pretence of enforcement in the Golden Triangle Special Economic Zone.
"Sellers and buyers are free to trade a host of endangered species products including tigers, leopards, elephants, rhinos, pangolins, helmeted hornbills, snakes and bears, poached from Asia and Africa, and smuggled to this small haven for wildlife crime."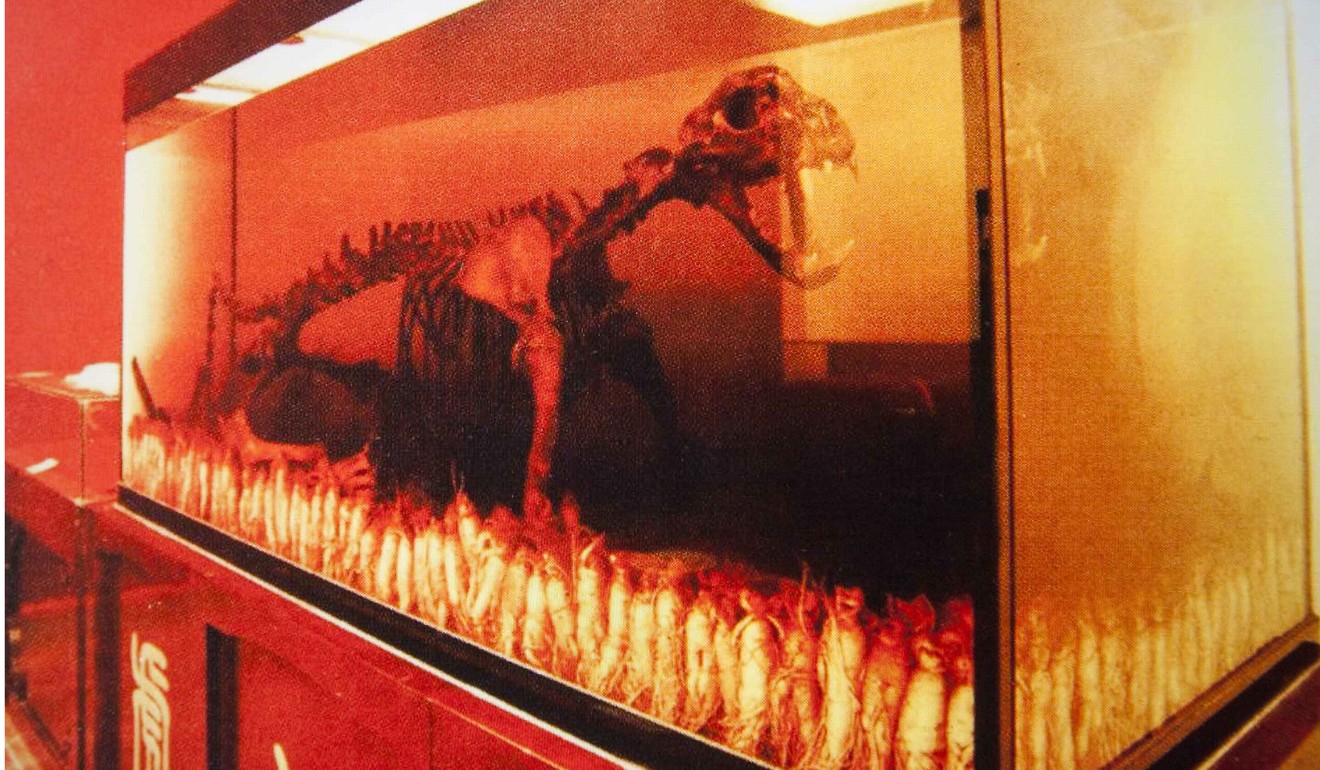 The EIA has described the resort as a Chinese province in all but name. "It is run on Beijing time, signs are in Mandarin, the majority of workers are Chinese nationals and Chinese yuan is the main currency used. All a Chinese national requires to check in at the Kapok Garden Hotel opposite the casino is a Chinese identity card, rather than a passport," the report says.
"Zhao Wei has publicly stated that a key concession in his company's agreement with the Laos government is Kings Romans Group's independence to run its business operations, suggesting that apart from military, foreign relations and judiciary, Kings Romans Group can decide its own legislation."
Post Magazine travelled to the Golden Triangle Special Economic Zone weeks before the announcement of US sanctions – and while there were no overt signs of money laundering, drug or human trafficking, an array of illegal wildlife products were being sold openly.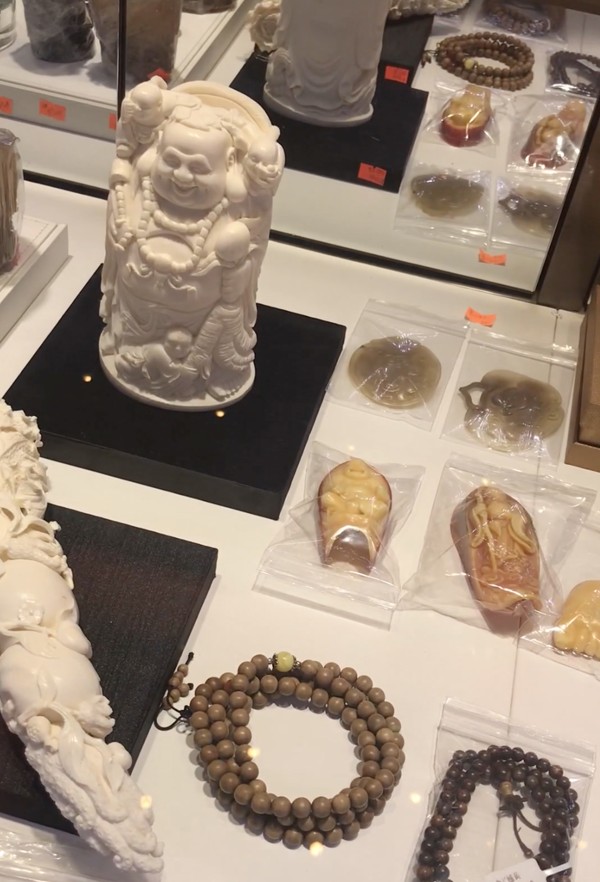 At a time when China is cracking down on the sale of illegal wildlife parts within its own borders, slabs of rhino horn and pieces of ivory were available at stalls inside the entrance of the Blue Shield Casino. In the nearby shopping area, outlets were selling elephant skin and rhino horn for 200 yuan (HK$250) a gram.
On a shabby farm masquerading as a zoo next to the Mekong River, 25 tigers and 28 bears were being kept in small cages. EIA investigators say Chinese tourists can buy a tiger for 3 million yuan or a moon bear for 170,000 yuan. The animals are sometimes slaughtered and their meat served to gambling parties in the casino's VIP rooms, they say.
We saw no other foreigners during our 24-hour stay and the Lao driver who took us from tiny Huay Xai airport to the resort after our flight from Vientiane was reluctant to venture inside. "Everything is run by the Chinese," he said, cautiously guiding his unmarked car around those of Chinese-run taxi companies. "It's like another country to us."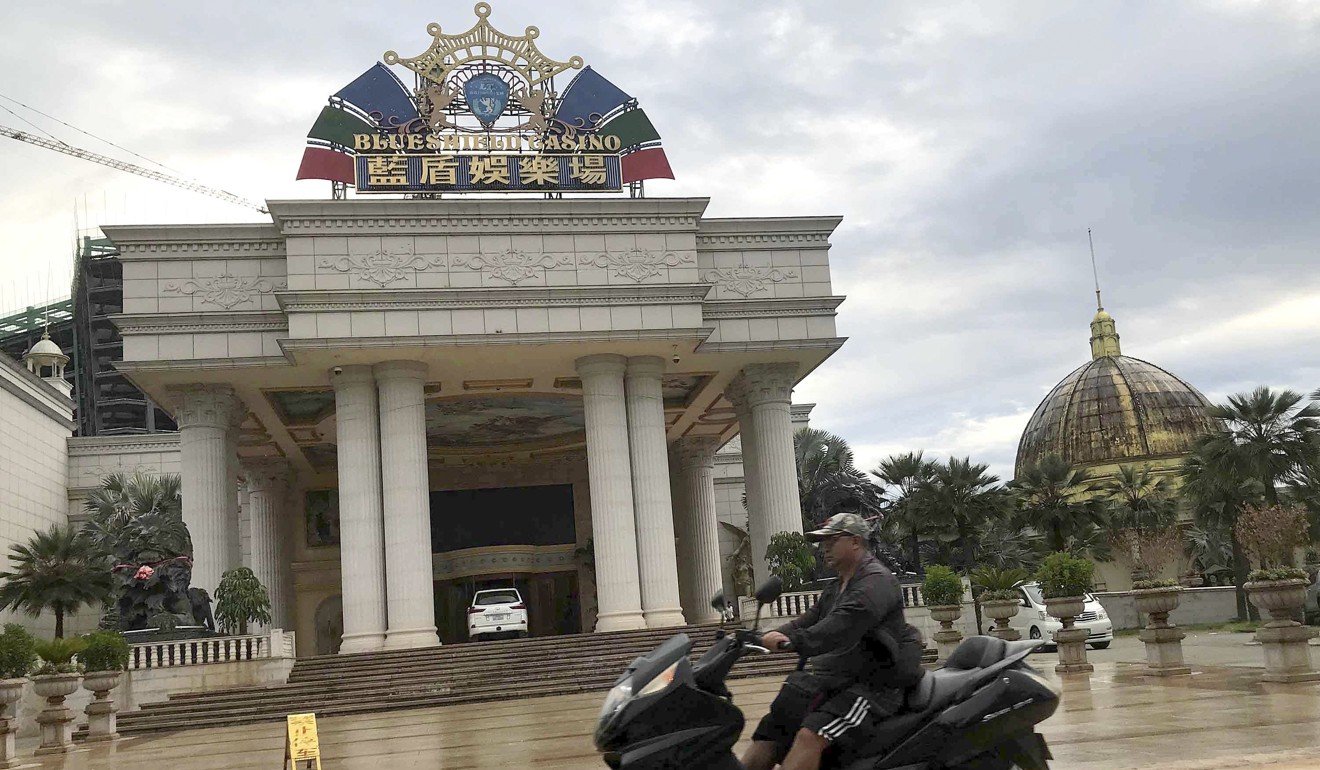 There were no gates but plenty of security guards and surveillance cameras.
Outside, we happened to see Su step out of her HK$3.5 million Rolls-Royce Phantom and march through the pillared entrance to the Blue Shield, while inside all was quiet, with small groups of Chinese visitors playing at bacca­rat tables.
In a nearby riverfront restaurant, an off-duty casino worker told us many of Blue Shield's gamblers remain in China.
"People gamble online and the money is paid in baht into bank accounts in Thailand," said the 27-year-old woman from Henan province. "That way, gamblers can move their money out of China."
Asked why she had come to work in Laos, she said: "I lost all my money gambling online at home in China. I was addicted. Then I was offered a job here, helping the online gambling operation as a way to pay off some of my debts. I don't gamble any more."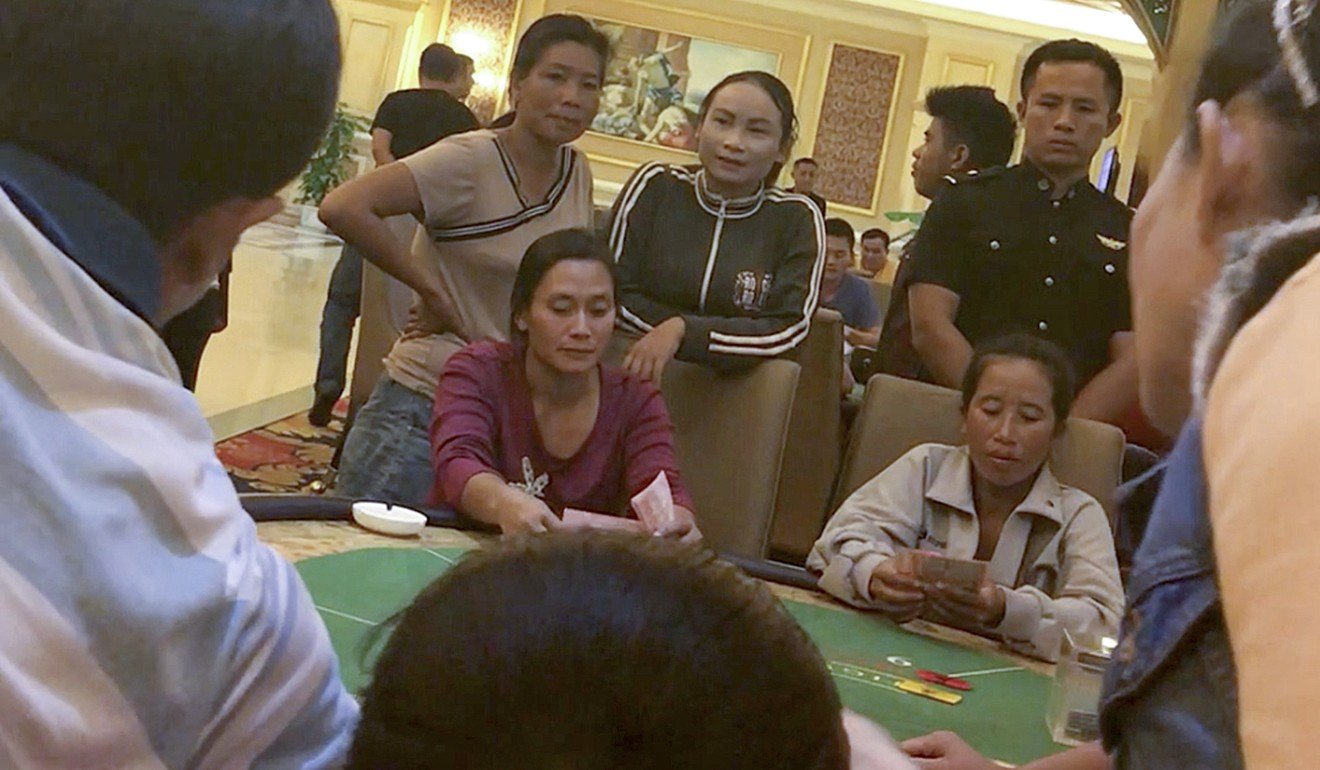 Debbie Banks, EIA's campaign leader for Tigers & Wildlife Crime, says that with near-total Chinese control of the zone, it is down to officials from China to crack down on the activities of wildlife traders in the resort.
"There is a lot more the Chinese government could do to investigate Chinese companies and their conduct in neigh­bouring countries," Banks says. "In the Golden Triangle Special Economic Zone, the majority shareholder is the Kings Romans Group, which is a Hong Kong-registered company, and the fact is they pretty much run the economic zone and their activities haven't resulted in any inquiries by Chinese officials.
"We have seen Chinese police cars patrolling the economic zone. We have seen Chinese police there. There is definitely a lot more China could and should be doing to make sure companies and businesses and individuals are not involved in the illegal wildlife trade."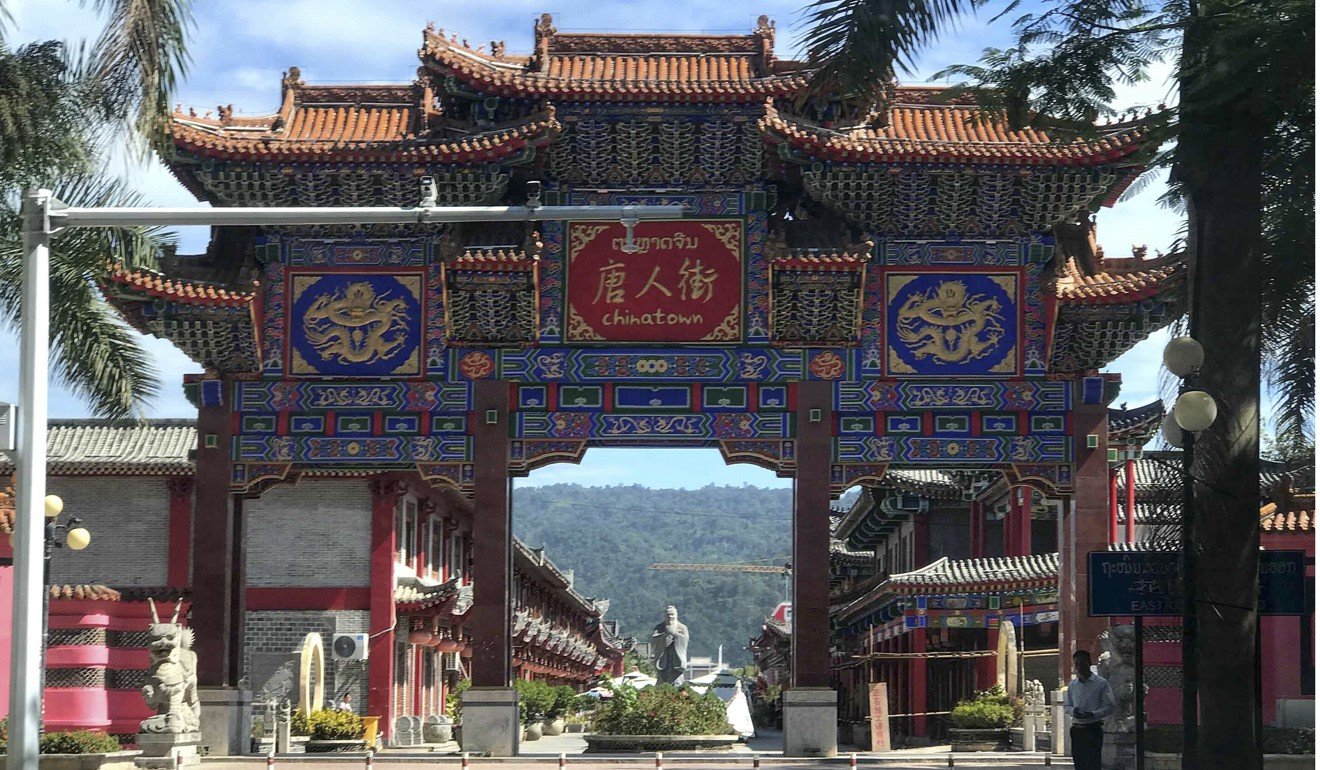 Banks praised the ban on the ivory trade within China announced by President Xi Jinping, but says: "We need to hear him say the same about tiger farms in China and zero tolerance of trade in tiger products from any source."
In Hong Kong, however, there is little sign of any action being taken in response to the US sanctions announced against Kings Romans. Kings Romans International and Kings Romans International Investment remain registered and operational, although the Wan Chai office was closed on the two occasions we visited on weekdays.
The Hong Kong Monetary Authority (HKMA) had not been involved despite its role in tackling money laundering, according to a spokesperson, who said, "The company [Kings Romans] is not an authorised institution and hence is not under the purview of the HKMA."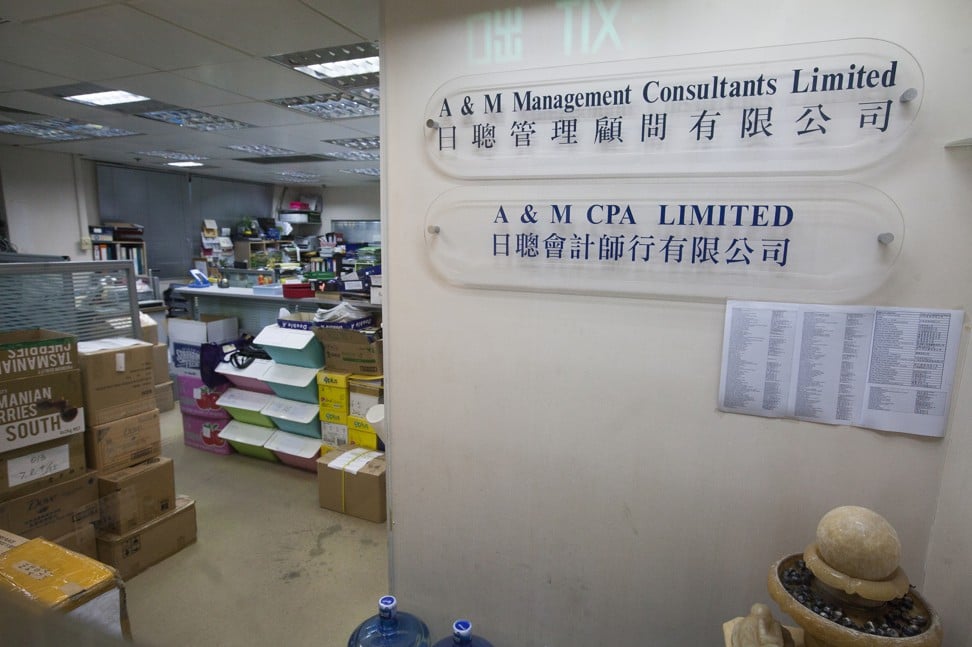 Any responsibility for action lay elsewhere, said an HKMA insider, stressing that investigations concerning criminal acti­vity and money laundering were the remit of law enforce­ment agencies, "which have established cooperation frame­work for sharing of intelligence and information with law enforcement agencies in other jurisdictions".
Asked what, if anything, the force was doing in response to the allegations against Kings Romans, a spokesman for Hong Kong police said in an email: "Police do not comment on individual case [sic]." The spokesman declined to elaborate or make any further comment when it was pointed out that police routinely gave comments on individual cases.
For the people of Bokeo living along the muddy banks of the Mekong, meanwhile, the promises of better lives and investment Zhao made when setting up the Kings Romans resort now have a hollow ring. Instead, a mercenary force appears to have laid down roots and shows no signs of retreating any time soon.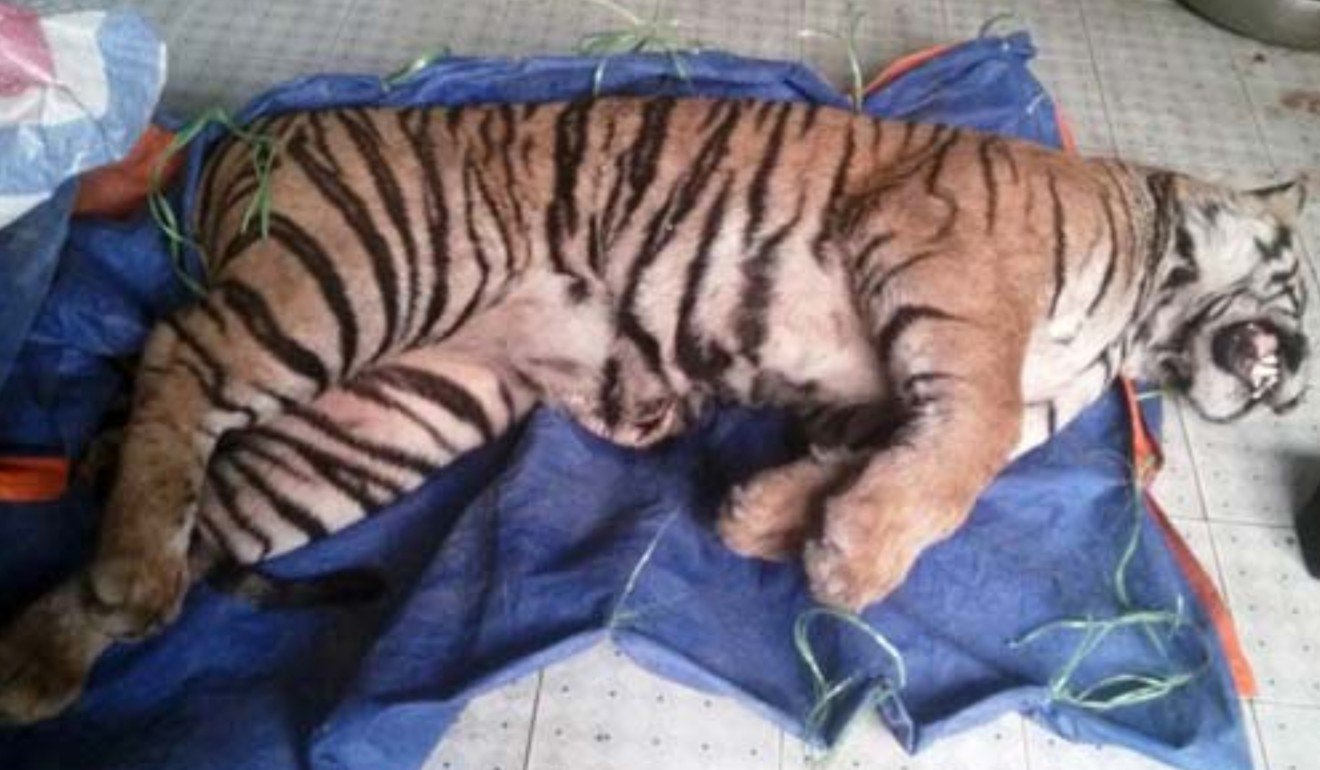 Laos' tiger farms are flourishing, despite government-promised crackdown
Corruption and a flow of easy money across its porous borders have allowed the illegal wildlife trade to flourish in Laos despite the government's promises to crack down on criminal gangs.
The landlocked Southeast Asian country told the Convention on International Trade in Endangered Species of Wild Fauna and Flora (Cites) in 2016 that it intended to shut down its notorious tiger farms.
However, a Post Magazine investigation has found the farms are flourishing, with another major operation having opened since the pledge was made. One expert described the trade in tiger parts used for medicines and potency treatments as "out of control".
Foreign wildlife conservation groups working in the country say not a single arrest has been made for wildlife smuggling in Laos in recent years despite foreign aid for the training of rangers and to support investigations into smuggling syndicate kingpins."The rangers just take bribes from smugglers while officials take bigger bribes to allow the farms to keep operating," a foreign wildlife-crime expert in Laos says.
Laos – ranked 135th alongside Papua New Guinea out of 180 countries and territories in a corruption index by Transparency International – has an estimated 700 tigers in farms and hundreds more smuggled from Thailand and other countries to be slaughtered and exported to China.
Less than two hours' drive from the capital Vientiane, we find two of Laos' biggest tiger farms operating as normal, with canvas sheeting covering their business signs the only visible concession to any supposed crackdown.
"There are more tigers in there than ever before – we hear their roars at night," says a tea-stall holder working 200 metres from the Soukvannaseng tiger farm, in Bolikhamxay district.
Figures given to Cites inspectors by the Laos government indicate the number of tigers held in the Soukvannaseng farm has more than doubled from 102 to 235 since 2016.
In nearby Houysiet village, we locate the home of trafficker Vixay Keosavang, whose syndicate is suspected of exporting thousands of tigers from Laos to China and Vietnam, along with illegal rhino horn and ivory.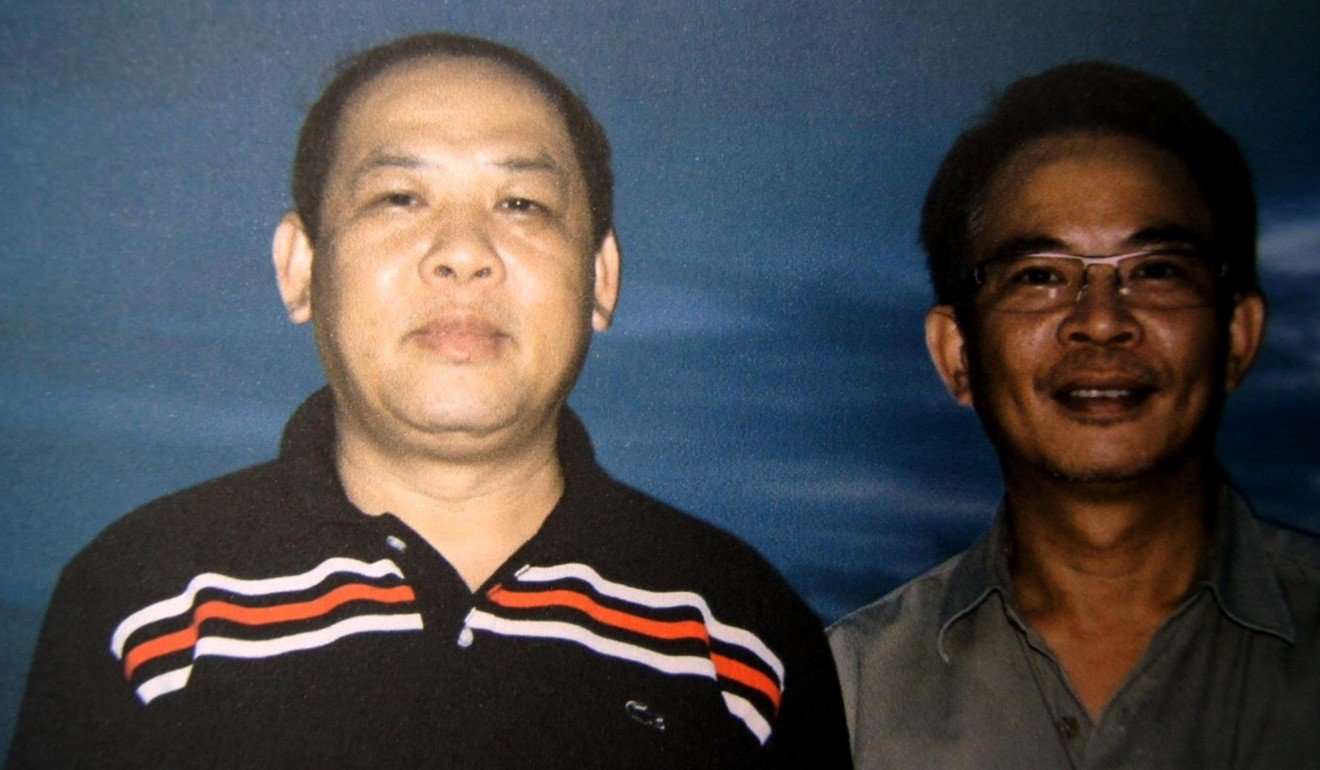 The US government offered a US$1 million bounty in 2013 for information leading to the smashing of his syndicate, but Keosavang – known as the Pablo Escobar of the wildlife trade – remains at liberty. Neighbours say he drives a 4x4 and divides his time between opulent homes in Houysiet and Vientiane. "He is very rich and powerful and every­one here respects him," says one.
There is no sign of Keosavang at his residence.
Investigative journalist and author Julian Rademeyer, who exposed Keosavang's criminal network in his 2012 book Killing for Profit, says the illegal wildlife trade in Laos is flourishing because of the huge profits involved and rampant corruption.
"It is a low-risk, extremely-high-return business. If you are in the wildlife trade in Laos, you can literally make a killing," he says. "It's almost the perfect crime. Laos has the ideal climate for these kind of syndicates to fester and grow and entrench themselves, aided and abetted by official corruption.
"Vixay Keosavang was a man with senior government connections and cultivated those relationships over many years, and they clearly paid off."
In Vientiane, meanwhile, illegal wildlife products are widely available, including at a lobby shop at Don Chan Palace, a five-star hotel just a few hundred metres from the Presidential Palace and government buildings. Inside, we find bottles of tiger bone wine on sale for 1,650 yuan, packets of bear bile powder for 340 yuan and ivory bracelets for 400 yuan.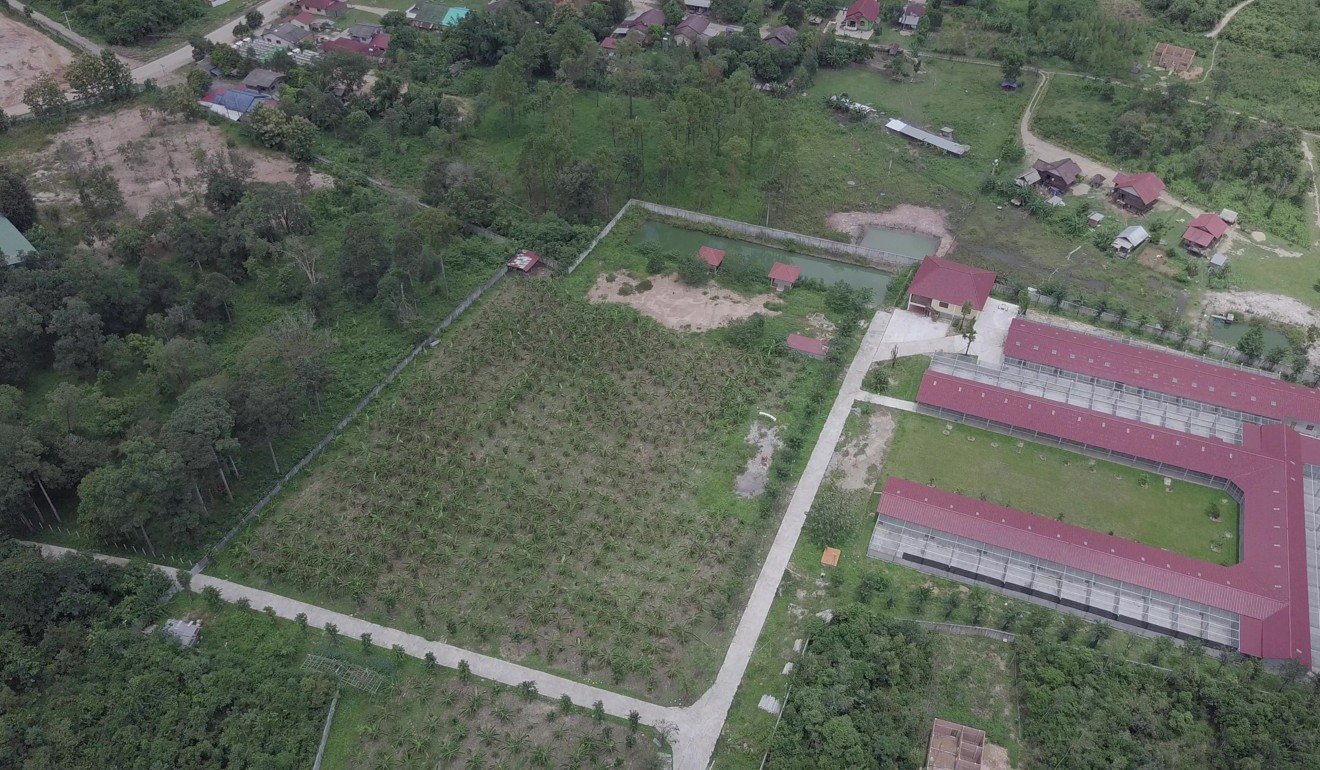 International donors have set up a fund to pay for an audit of tiger farms in Laos as a first step towards closing them but the govern­ment has blocked the initiative, which now appears doomed.
An official from an overseas conservation group involved in the project says: "I cannot imagine it happening as we have not even been allowed in to do preliminary inspection to plan for a full audit."
Debbie Banks, the Environmental Investigation Agency's campaign leader for Tigers & Wildlife Crime, has obtained drone footage of a new tiger farm opened near the Vietnam border.
"The Laos government is just stalling," she says. "They are not taking action to do that audit. There has been no progress. The situation is completely out of control. There is no political will from the highest level to say 'enough is enough'."
Heather Sohl, WWF UK's chief adviser for wildlife, says tiger farms in Laos need to be closed urgently.
"Poaching is one of the greatest threats faced by tigers," she says. "Having tiger products from farms in the marketplace makes enforcement against those who trade in tigers poached from the wild all the more difficult.
"Laos has a chance to send a strong message to the world that trading in tigers is simply not acceptable."