A motor boat comes to a stop outside a fenced stretch of shore­line on Manus, a tropical island some 250km north of New Guinea, and part of the country of Papua New Guinea (PNG). The fence marks the perimeter of a PNG naval base containing a refugee camp that is no longer in use. Behrouz Boochani calls it a prison, and it was his enforced home for almost three years, from August 2013 to April 2016, when PNG's Supreme Court ruled that Australia's detention of asylum seekers on Manus Island was illegal, and the gates were opened.
The camp structures are being torn down and Boochani, who now lives elsewhere on Manus Island, in the East Lorengau Refugee Transit Centre, wants to document the process.
Australia must act to stop 'humanitarian emergency' in Manus, says UNHCR
The Iranian-born Kurd wades ashore, glances around furtively, then jogs ahead, his phone in his hand. Intrusion on military prop­erty is a crime, but defying authority has frequently proven essen­tial to Boochani's survival. In Iran, he was persecuted for his journalism. In Indonesia, he was jailed for lacking documents. Australia denied his asylum claim and shipped him – and more than 1,000 other refugees – off to PNG, there to be forgotten. Instead, he broadcasts their stories worldwide, and helps inter­national journalists to do the same, forcing the outside world to recognise their existence.
"Australia made a mistake when they imprisoned a writer," he says, with a wry smile.
In September 2012, Australia decided to close its doors to refugees arriving by sea; its navy would start towing boats back to Indonesia, from where they had set off with their human cargo. Vessels overloaded and at risk of sinking would be sent to camps on Manus and the island nation of Nauru. There they would be denied all possibility of entering Australia, regardless of whether they had spouses, parents or children living in the country. Their only options were to resettle on the islands or return to where they came from.
The policy was aimed at deterring other refugees from making similar journeys, and after a slow start due to a change of government in Australia, it appeared to work. From 2013 to 2014, the number of such arrivals plummeted from more than 20,000 to 160. Since then, no major political party in Australia has opposed the strategy, which continues. And European leaders are now eyeing it with interest.
[The Australian] government chose to build these camps on remote corners of remote islands in order to hide from view what they don't want the public to see – deliberate cruelty to innocent human beings
Human-rights advocates, however, are appalled. Camp guards and locals on Manus and Nauru have assaulted and even murdered refugees. Suicide attempts are a weekly occurrence. In a report titled "Punishment not Protection", published in January, Amnesty International calls Australia's policy a "calculated system of neglect and cruelty".
The United Nations High Commissioner for Refugees (UNHCR) has urged the government to immediately close the camps, and a resettlement programme is in place with the United States (although progress is slow and not all refugees will be included). Worse, says Melbourne-based rights lawyer Daniel Webb, the programme is helping the Australian government to skirt accountability.
Detained asylum seekers win right to sue PNG government for compensation
"Our government chose to build these camps on remote corners of remote islands in order to hide from view what they don't want the public to see – deliberate cruelty to innocent human beings," Webb says. "Now, after five years of suffering and misery, their plan is to try and slowly and quietly walk away, and abandon the people left behind. They are hoping the public has been numbed into submission and the whole issue will just fade into oblivion."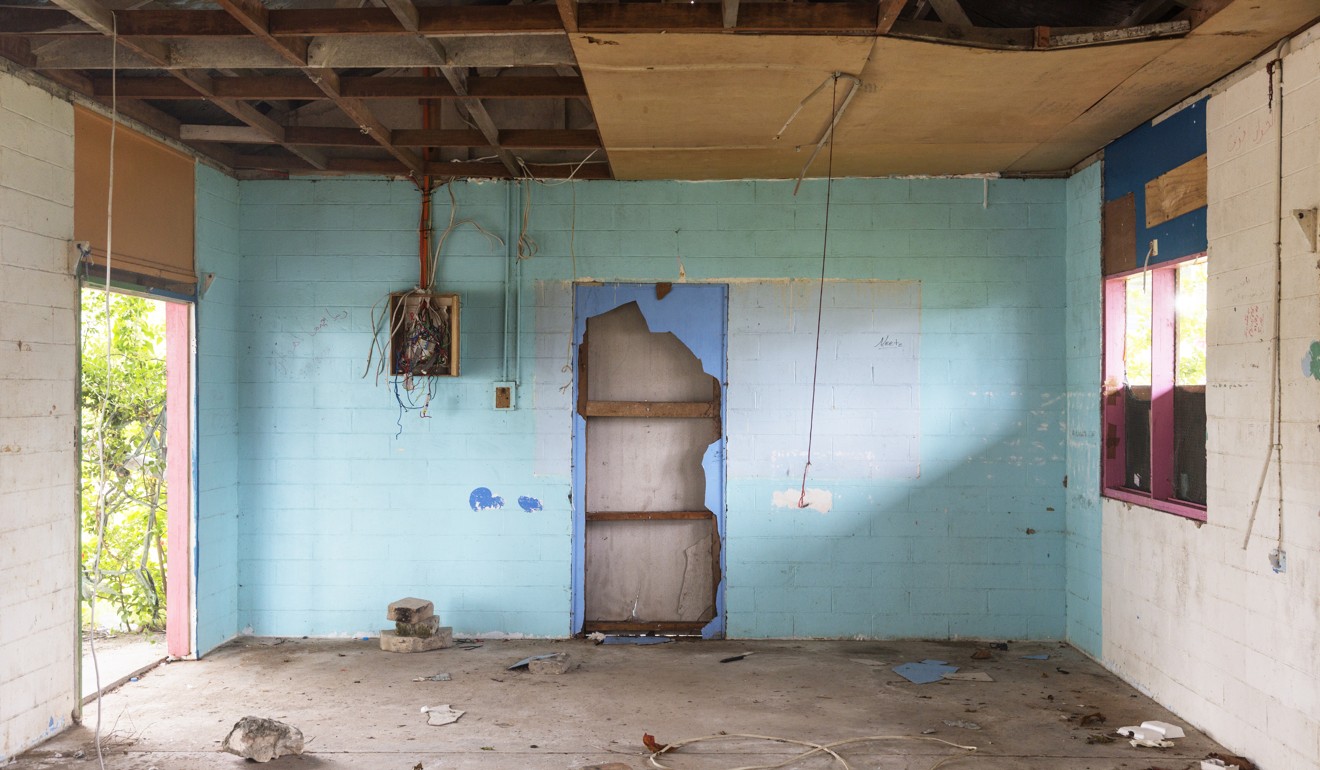 A jeep approaches on the narrow path between the naval base fence and the water. It stops where we last saw Boochani, then drives on. For a moment, it is not clear whether the Kurd has been appre­hended. Then his scrawny figure appears from behind undergrowth, and he makes a crouched dash for the boat.
A guard is gesturing from the beach as the out­board motor revs and thrusts us away. Boochani leans over his phone. Soon, his tweet about the demolition will be shared several hundreds of times. Among Australians interested in the country's offshore detention policy, Boochani is now a household name. Some hate him and his activism and even his supporters can be a burden – he shows me his Messenger app, which is full of unread texts.
Australia made a mistake when they imprisoned a writer
"I have no time to reply," Boochani says. "They're all well-meaning, but some get really irritated when I don't write back. It's really a problem."
It can hardly be a major worry, though, when one considers that Boochani has seen friends die or lose hope. He himself has come close to death on numerous occasions. Yet, these challenges have been the raw material for his writing, and perhaps his great­est struggle has been getting those words to the outside world.
"At first, I had to sell cigarettes and clothes to have a phone smuggled into the prison," Boochani says. "Twice the guards took it from me, and I had to start over."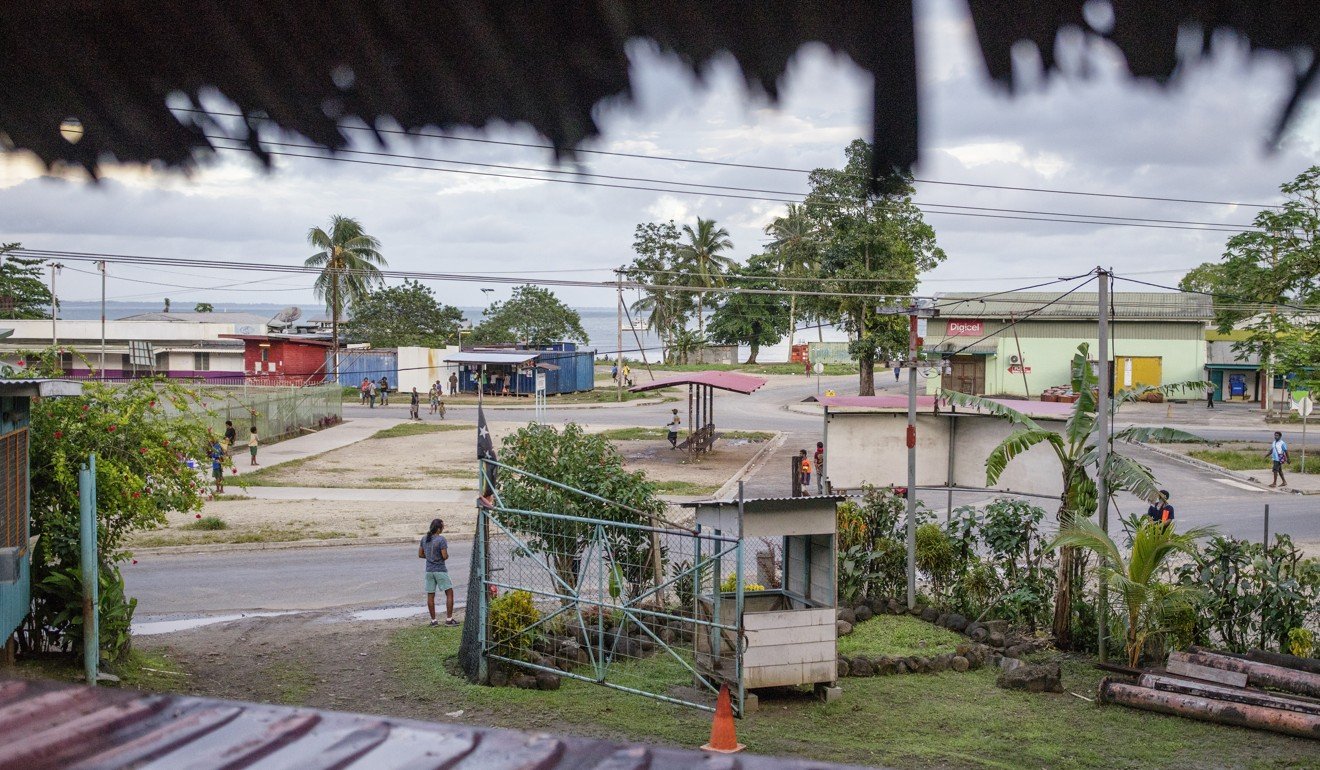 Slowly, however, with every newsworthy incident that occurred at the camp, he built a network of contacts in Australia, and was regularly quoted as an unnamed source in newspaper articles. After about two years, he started writing under his own name. Since then, he has penned dozens of stories for newspapers such as The Guardian and The Age.
Boochani has won journalism awards. He has been offered a position as non-resident affiliate with the University of Sydney, has released a documentary film (Chauka, Please Tell Us the Time [2017]) on the international festival circuit and is about to have his debut novel published.
This treatment is unbear­able. They have called us rapists, illiterate, terrorists. But we are capable men who can't wait to do something good with our lives
In 2016, ahead of an Australian election, he was invited to ask a question of Prime Minister Malcolm Turnbull on live television, and visibly jarred the politician by demanding, "What is my crime?"
And yet, Boochani says, it has taken until now for people to recognise his work.
"For a long time, people only called me a refugee," he says. "But the fact is, I've never felt like a refugee. I'm a person with a mission, and that is to document a part of Australian history that would never otherwise be part of official records."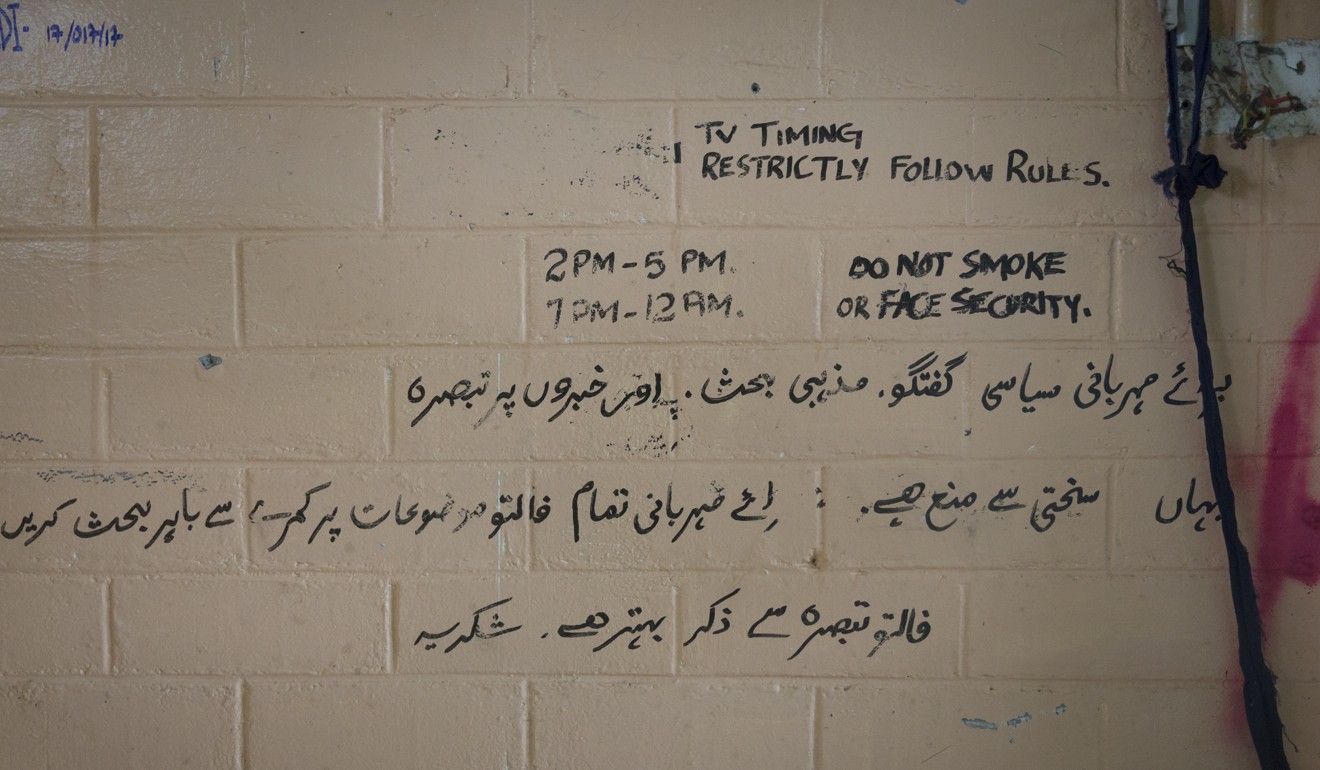 The beginnings of Australia's "offshore detention centres", as they are usually referred to, can be traced back to August 2001, when Norwegian freighter MV Tampa rescued 433 refugees – most from Afghanistan – from a distressed fishing vessel in international waters, in the Timor Sea. Claiming an emergency on board, captain Arne Rinnan disobeyed Australian demands to turn around and entered the nation's territorial waters. A stand-off ensued until a deal was reached with Nauru, and the refugees were transported there.
PNG warns it will use force to empty Australia refugee camp
Within weeks, 9/11 happened in the US. Immigration from Muslim countries became a key issue in the upcoming Australian election, with Prime Minister John Howard thundering, "We will decide who comes to this country and the circumstances in which they come." In little over a month, Howard, who had been trailing in polls, achieved a 12-point lead and was carried to victory.
"This is a settler society," says Claire Higgins, a senior research associate at the Andrew & Renata Kaldor Centre for International Refugee Law, at the University of New South Wales, in Sydney. "There's deep national anxiety of being overrun by non-white immigrants."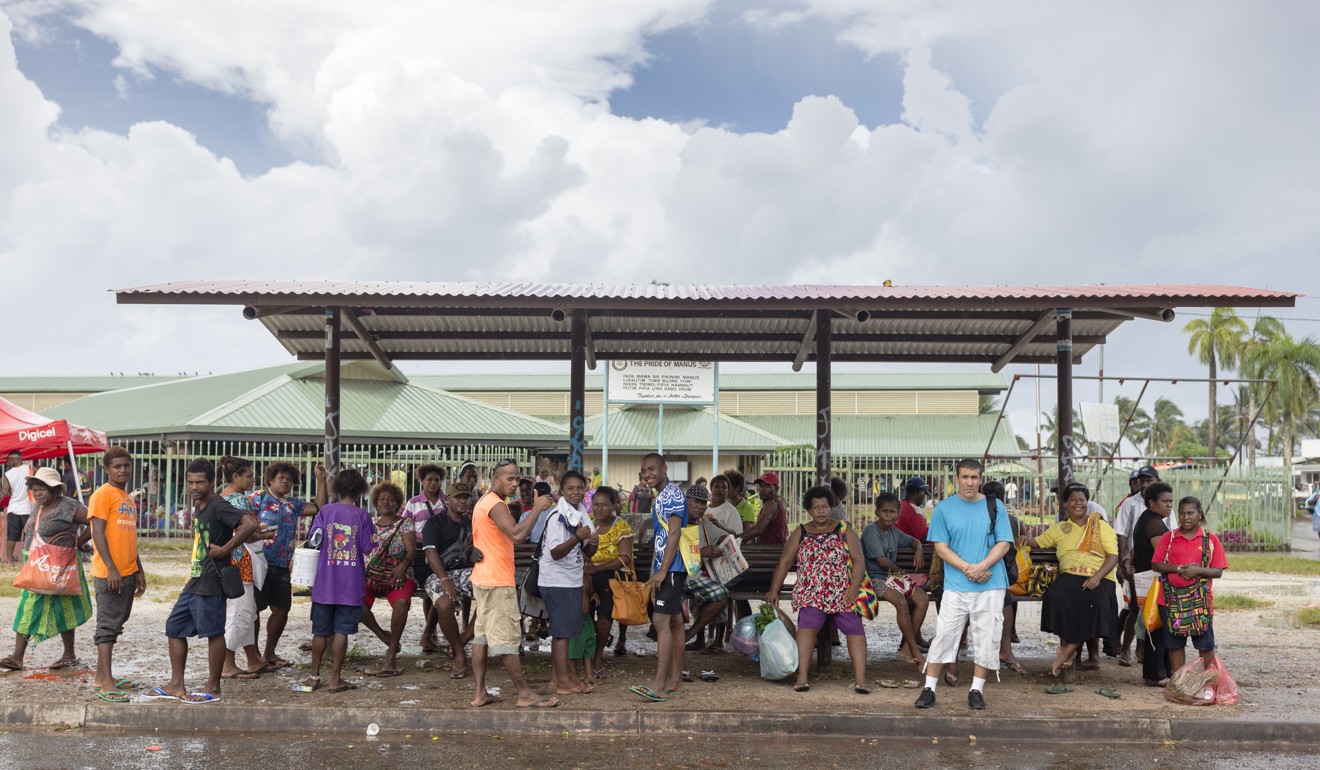 Well into the 1970s, in fact, entry of non-Europeans into Australia was restricted but since the last remnants of the informal "White Australia" policy were repealed, it has been transformed into a multicultural country and has been accepting of refugees. How people arrive remains an issue, however.
In the years following the end of the Vietnam war, with the fall of Saigon to communist forces in 1975, the Australian government convinced a reluctant public to welcome 2,000 Vietnamese boatpeople. It also resettled people from refugee camps in Southeast Asia, a policy that eventually stemmed arrivals by sea.
Australia leads the world when it comes to millionaire immigrants
In the following decades, this "legal" path for refugees became generally accepted while policies against "illegal" refugees were strengthened. In 1992, people arriving without visas faced mandatory detention. Howard's "Pacific Solution", implemented on September 27, 2001, was a policy of transporting asylum seekers to detention centres on Pacific island nations, rather than allowing them to land on the Australian mainland.
When Howard lost the November 2007 election, the policy was scrapped by the new prime minister, Kevin Rudd. Subsequent years saw tens of thousands of refugees taking to the Timor Sea, which separates Australia from Indonesia, with more than 1,000 perishing en route. As the next election drew near, it was decided to reopen the camps.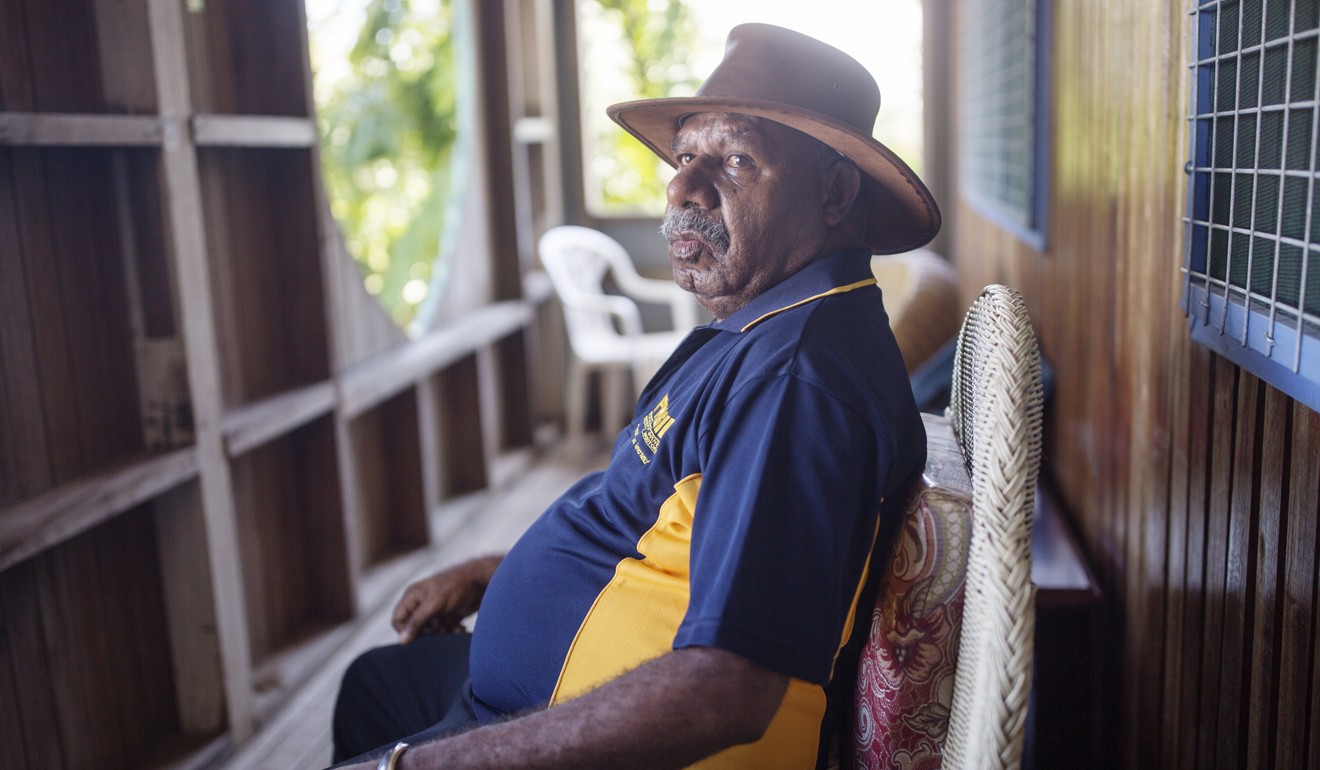 Ken Kuso, a hotel owner in Manus' capital, Lorengau, remembers the day he heard that the camp would open, saying there was much talk of how the island would benefit.
"Politicians described it as a pot of gold and encouraged banks to give out loans to local businesses," he says, cracking a betel nut with his teeth. From the hotel's second-floor bal­cony, he can see the public road, newly paved with Australian money. Many people started plotting that day, he says. Some even came from other provinces. Few, however, made their fortunes, and Kuso is now in debt. He spits a red stream off the parapet. "To be honest, I'm so angry I feel like shooting down all the Australians," he says. "Where's the spin-off?"
Kuso concedes that the camp has been good for some, those who have gone from unemployment or under­employ­ment to a steady income. "But people have become used to easy money, to go out drinking," he says. "Now it's shut, there will be more breaking in and stealing."
New PNG refugee centre on Manus Island is still a building site, says aid official
Manus is an odd piece in the global refugee puzzle. It is an island with an independent-minded population, largely descended from the seafaring Polynesians that settled here 3,000 years ago. Over the past 100 years, Manus has been ruled over or administered by Germany, Australia, Japan and the US. In 1975, it became part of PNG, which today lacks the infrastructure to deal with asylum seekers.
American anthropologist Margaret Mead, who carried out extensive field work on Manus in the first half of the 20th century, wrote of a "gay" and "open-hearted" people who leapfrogged from the stone age to modernity in just 25 years. Today, Lorengau, with a population of 6,400, is less than salubrious – like a mining town, with high prices and public drunkenness.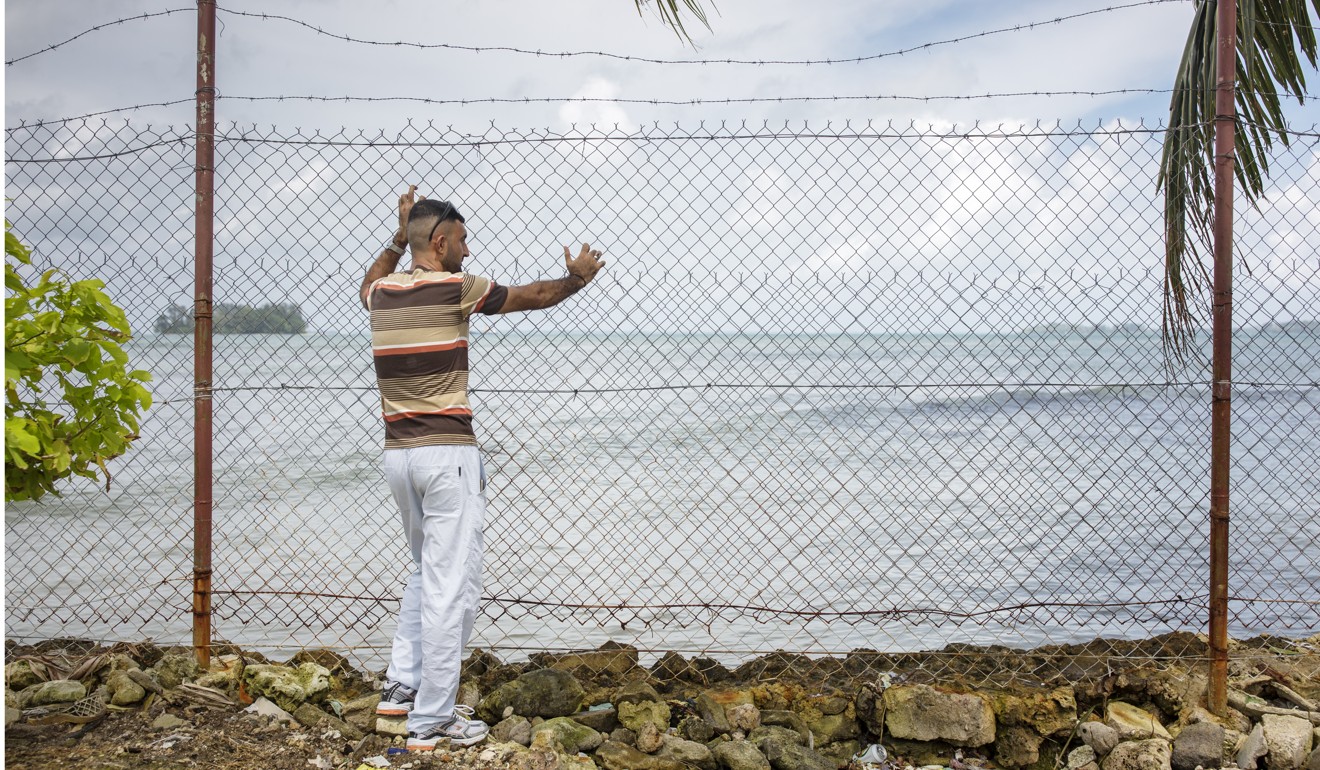 Tall and fair with distinctly Pashto features, Shabbir Hossein – formerly a loans officer with a Western bank in northern Pakistan – stands out in the market, where he examines the pineapples on sale. Since PNG's Supreme Court declared Australia's detention of asylum seekers illegal, refugees such as Hossein have been allowed to roam the island freely.
Some have made friends and achieved a level of integra­tion but many others choose to stay in new camps (after the old facility was finally cleared in November, other structures were erected close to the town). One reason for this is fear: many have been assaulted.
Papua New Guinea police begin to forcibly remove refugees from Australian camp on Manus Island
Hossein points out the spot where he was mugged months earlier.
"The first time we were let out, we were scared," he says, "because the Australians had told us the locals are cannibals."
He adds that, in turn, locals had been advised that refu­gees were terrorists (which is ironic considering that Hossein had fled from the Taliban in his homeland).
"Now, it's a bit OK," he says. "We've come to know their customs, but we still don't feel safe. You never know when it will get violent."
Depression is also a problem for many refugees – visiting psychologists have described mental health issues here as extreme. Many arrived on Manus already suffer­ing from trauma and loss. Their resilience has been further eroded by degrading treatment, including having to queue for hours for bathrooms and meals, poor health care and having their requests neglected or arbitrarily delayed. Being kept in the dark about the future is especially torturous.
Victims of cruelty and injustice all over the world desperately need a strong and effective international human-rights system [...] But the reality is that our government will lack credibility and moral authority on human rights until it stops violating them
"I would understand if they put me in a refugee camp for a few years," Hossein says. "But this treatment is unbear­able. They have called us rapists, illiterate, terrorists. But we are capable men who can't wait to do something good with our lives."
Manus has been described as a "return-oriented environ­ment" – essentially a place that might encourage people to go back to where they came from. Indeed, many have left, some in exchange for money. One returnee was hit by shrapnel soon after arriving back in Syria last year, as reported by Australia's ABC News network, but still said he did not regret his deci­sion because at least he was "free".
The US is evaluating refugees for resettlement. The country has agreed to accept 1,250 of the 2,000 or so refugees on Manus and Nauru. About 230 have already left, 85 of them from Manus, and about 50 more from the two islands have been approved and are awaiting departure.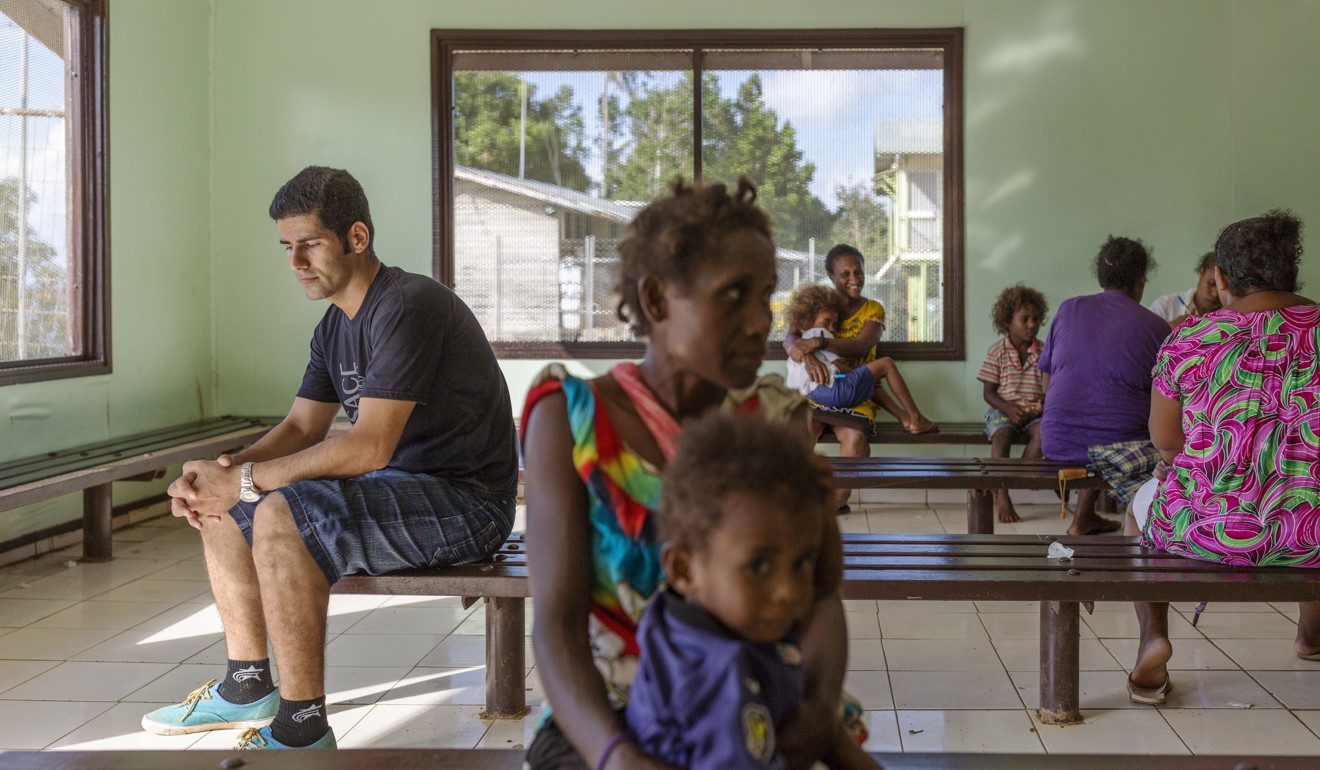 Karam Zahirian is worried, however, because not one Iranian has been selected for resettlement, and his hopes are fading. Trained as an architect, he says that a few months after his arrival on Manus, guards and locals murdered his Iranian roommate, Reza Barati, in front of him. He was later refused permission to speak on the phone with his dying father in Iran. Now, he lives by his phone – it's his only way to commu­nicate with his son, who was born two weeks after he fled. Sometimes, the four-year-old accuses his father of lying when he says they will meet soon. Zahirian says the boy tells him, "You never come, so how can I trust you? I don't think you want to be with me."
The Iranian has already attempted to take his own life.
"I can't take much more," he says. "I need to get out."
Manus stand-off: hundreds of asylum seekers defy relocation orders, barricade themselves in PNG detention centre
If the reason that stories from Manus and Nauru are being heard is partly because of whistle-blowers like Boochani, it is also because of attention-grabbing instances of dissent: refugees have gone on hunger strikes, protested, rioted, sown their mouths shut and refused orders.
In November, several hundred Manus refugees, Boochani included, remained when authorities wanted to transfer them to the new camps. First their food was cut, then their electricity and water. Boochani arranged to have necessities smuggled in, but many inmates became ill, and a number might have died if they had not been accepted for last-minute medical transport to the PNG capital of Port Moresby.
The refugees held out for 23 days before they were forcibly removed by police. The resistance made headlines around the world, with the UNHCR calling the situation an "unfolding humanitarian emergency" and announcing that the body was "deeply disturbed" by the violence.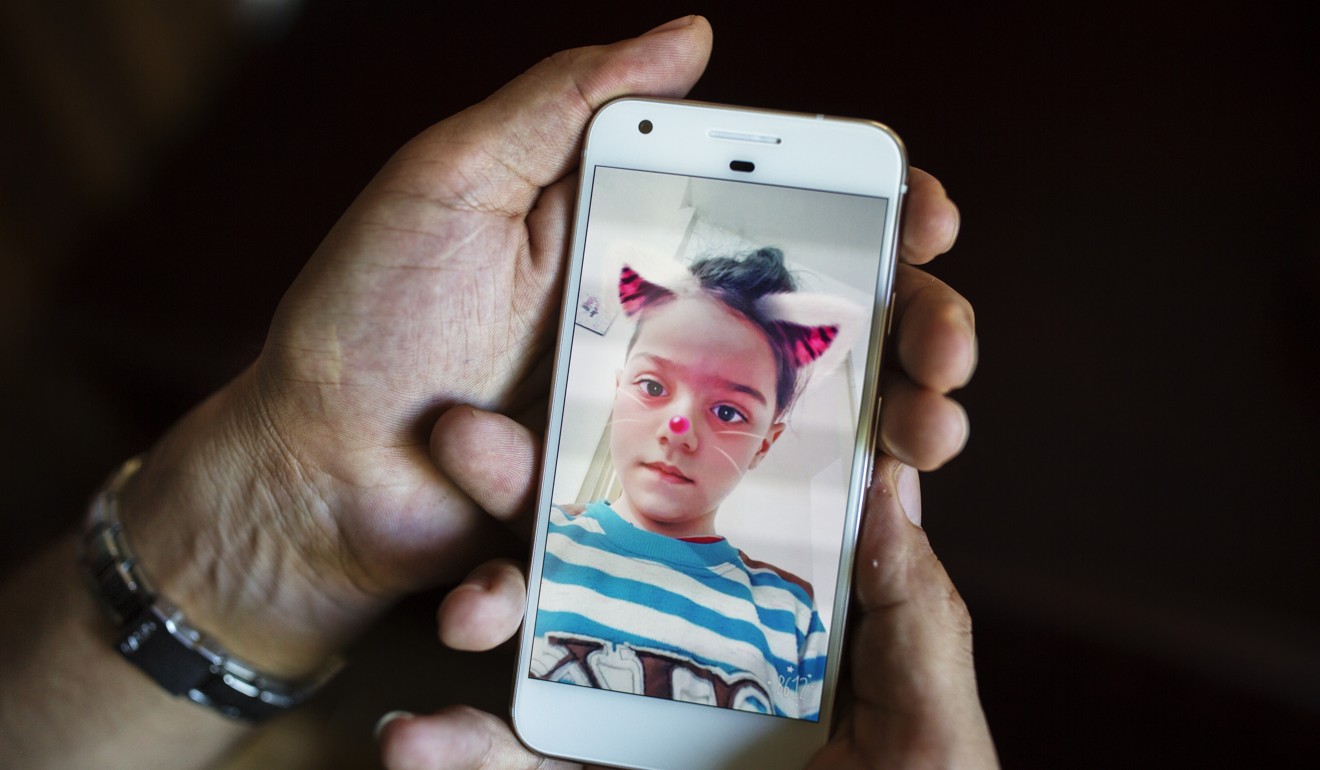 Despite the many scandals surrounding the situation on Manus, the Australian example for dealing with refugees is increasingly being looked at in Europe.
In 2015, former Australian prime minister Tony Abbott described Europe's approach to its refugee crisis as being one of "misguided altruism" that would lead to catastrophe. His message went against majority opinion in Europe at that time – the continent was largely united in sympathy with those in need of protection.
Much has happened since, however. Austria's government has praised the Australian approach; Denmark's biggest party has made it official policy; and France is now processing refugees in the West African state of Niger.
"The idea of external processing has gained traction for a large audience," says Marie Walter-Franke, an associate researcher at Jacques Delors Institut – Berlin. "Despite aware­ness of the risk of human-rights violations, the temptation to present a solution is too high."
Turnbull says Australia will 'stand up' to China as foreign influence row heats up
For Jim Molan, a former major general in the Australian army, and a current Australian senator, who helped design the policy, his nation's approach to asylum seekers arriving by sea has been a great success.
"We should be proud of ourselves," he says. "Before, thou­sands of people drowned, now that's stopped. The smugglers' business model is shattered."
Others believe the approach to be short-sighted.
J.C. Salyer, a lawyer and anthropologist at Barnard College in New York, argues that the facility has been viewed locally as colonial and disrespectful. Disappointment with Australia's policy has opened the possibility of expanded Chinese influence in PNG.
"By solving a very minor asylum-seeker issue," Salyer says, "Australia may have lost significant geopolitical ground."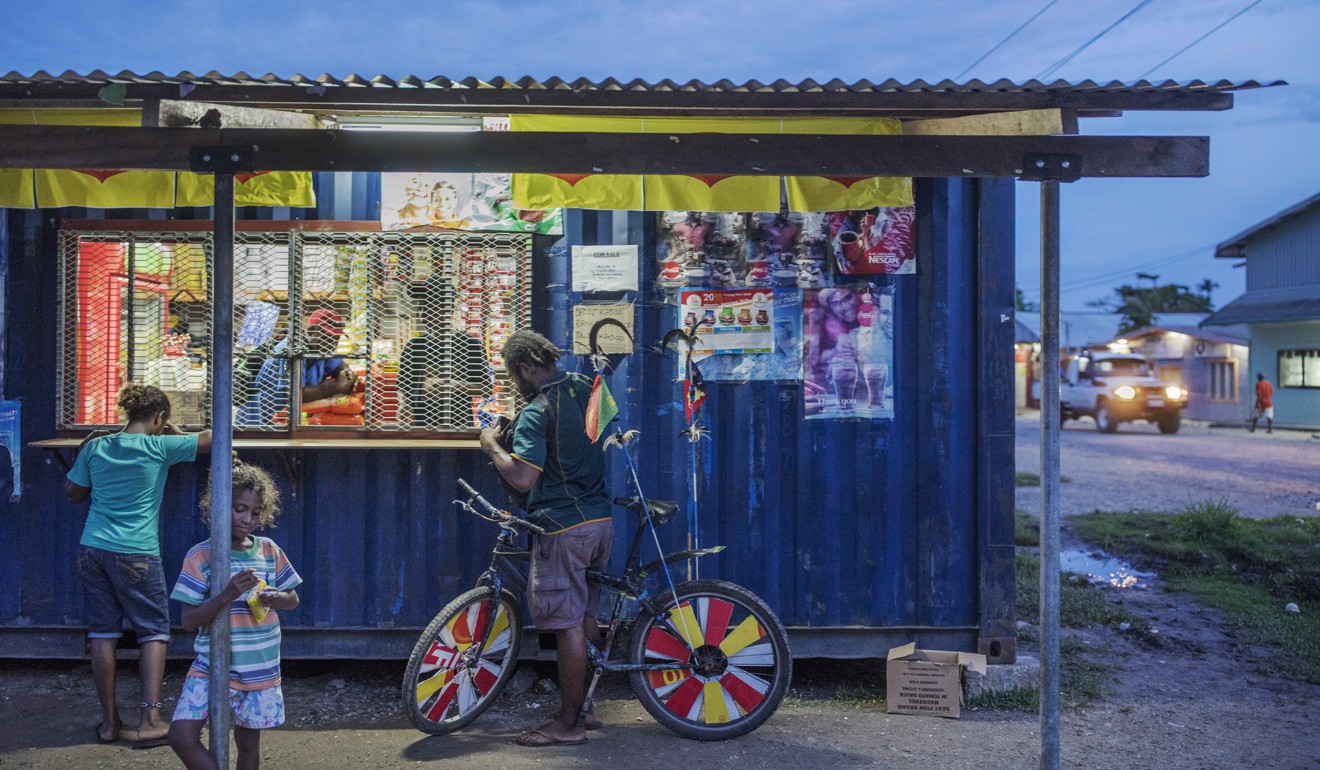 What's more, Australia has only recently started serving a two-year term on the UN Human Rights Council, and lawyer Webb believes the country could be hamstrung by its refugee policy.
"Victims of cruelty and injustice all over the world desperately need a strong and effective international human-rights system," he says. "And they need governments like ours to form a part of that system's principled spine. But the reality is that our government will lack credibility and moral authority on human rights until it stops violating them."
Back on Manus, Boochani relights his hand-rolled cigarette, which goes out regularly. Smoke, write, drink tea … repeat; with no immediate family, he is free of much of the torment that so troubles his compatriot Zahirian, but monotony can be a problem.
"Time is the main part of this torture," Boochani says.
For a long time, people only called me a refugee. But the fact is, I've never felt like a refugee. I'm a person with a mission, and that is to document a part of Australian history that would never otherwise be part of official records
In his writing, he tends to focus on individuals – people such as Mansour Shoushtari, a refugee who cares for animals that make their way into the camp, and Robin Marakei, the Manusian who built a guest house for exhausted refugees. And he recalls lying on a boat between Indonesian Java and Australia's Christmas Island, lighting a cigarette and searching within for God. The boat was sinking and his fellow passengers were praying. He, however, could not find anyone to pray to.
Perhaps that is why, when the Australian coastguard arrived, he had no feelings of being miraculously saved, rather he remembers the absurd elements of the drama: strong men barging their way towards safety; women, in the midst of the chaos, admiring a school of dolphins.
Boochani himself, at one point, simply started to swim away.
"I dived under water and suddenly felt strong and free," he says. "I just wanted to swim and swim. But eventually I resurfaced and came back to reality."