Tibet
Get more with myNEWS
A personalised news feed of stories that matter to you
Learn more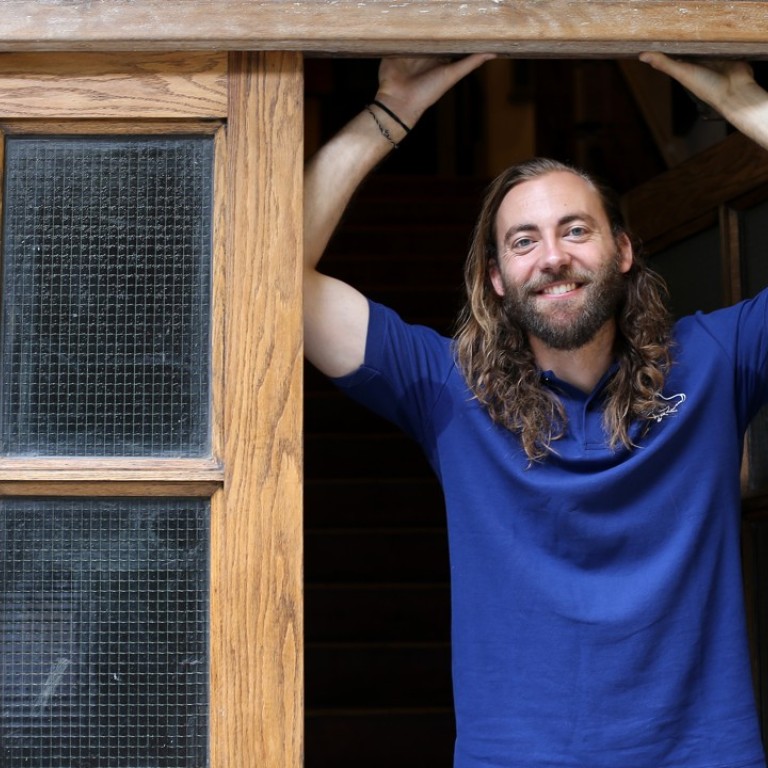 From MIT to the Tibetan plateau: how a US basketball player and his team of nomads became stars of a documentary
Willard 'Bill' Johnson's love of basketball has taken him all over the world, only to discover that his passion lies in coaching a team of former Tibetan nomads
Growing up I was born in 1986, in Everett, a town about an hour north of Seattle, in the United States. My dad's father – he was the second Willard, I'm the fourth – spent his whole career in the US Navy, he was involved with sub­marines. My father joined the navy as a pilot and then went to work for Boeing, which is how we ended up in Everett. My mom is a nurse and I've got an older sister and a younger sister.
Growing up, I was always a bit taller than the others in my class, but in middle school I shot up. My body grew so fast I wasn't prepared for it. I was really uncoordinated and goofy. Being tall helped with sport. I started out playing basketball, baseball and soccer and, as I kept growing, I shifted more to basketball. I'm six foot seven or eight (about two metres). The prospects of playing basketball at college were higher.
There were opportunities in some universities for sports scholar­ships, but I wanted to go to MIT (Massachusetts Institute of Technology), which didn't offer scholarships. I wanted to go partly for the academic side, but also I was drawn to the opportunity to help the (MIT basketball team) get to the next level. I always liked maths and studied management sciences, focusing on finance as political science.
High times I started at MIT in 2005 and in my freshman year we went to Taiwan. I'd been to England with my family, but this was my first real understanding of what an inter­national trip meant. There were teams from lots of countries and I loved being immersed in a different culture.
That trip was the beginning of a lot of things for me. When I came back, I focused on Taiwan and wrote my thesis on it. In my senior year, I played with some really good players and we won the league cham­pionship. After I graduated, I stayed on for three years as assistant coach during the basketball season, which lasted five or six months. In the off season, I played internationally.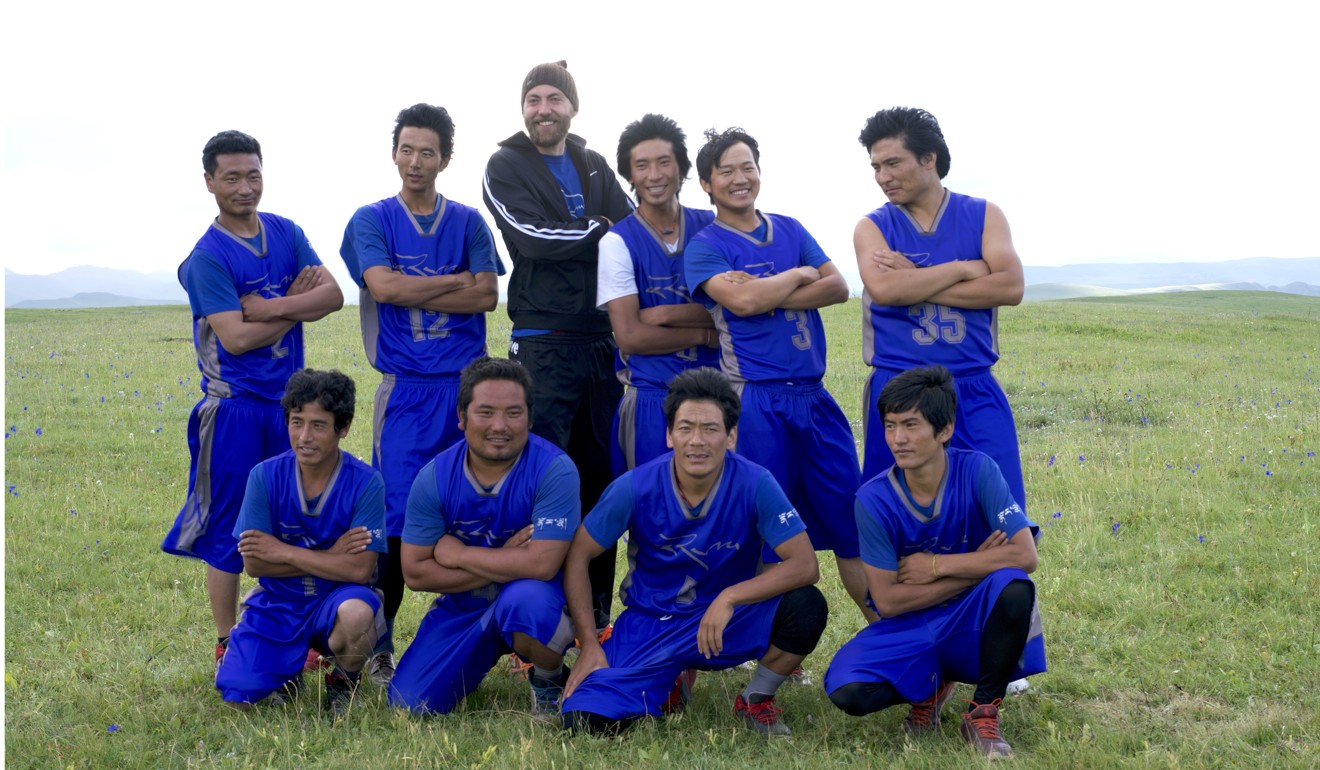 Bouncing around The first place I went was Costa Rica and I played in the national league there. I loved it. You play on a team and from day one you are part of a community despite differences of language and culture. Then I went to Iceland. I split my finger open in a practice session, which ended up being fortuitous because I got to coach the MIT team to the semi-finals of the national championships.
I met a player who told me about the leagues in Australia, so I went out there and played for a bit. All the while, I was also working part-time for a computer company. In 2014, I went to Cape Verde (off the north­west coast of Africa) and played for four months, by the end of which I was emotionally drained. There were issues with the eligibility of foreigners to play, I had my computer stolen – which meant my work – and things didn't work out with the woman I'd been dating.
I decided to take a break from basket­ball and took up hand­ball. I started reading about Tibet, which is something the girl I'd been dating had introduced me to. I learned about Tibet's culture, the environment, the plateau and nomadism and Buddhism.
Court on camera It was about this time that my cousin, who was raised in India, posted a job advertisement on Facebook at a company called Norlha Textiles. My cousin had gone to school with the Tibetan woman, Dechen Yeshi, who set up the company. I was intrigued. Nomadism is in decline in Tibet, and nomads are moving to the cities and losing their traditions and way of life.
Norlha employs about 130 former nomads, offering them an alternative source of income that allows them to stay in their home village and keep their traditions and culture while creating a product that is uniquely Tibetan – yak wool, something they are proud of and familiar with. The ad was for an English tutor for Dechen's daughter. I saw a 12-minute film on YouTube, by documentary filmmaker
Ruby Yang
, about Norlha and in it there's a 15-second shot of Tibetans playing basketball. I had to go.
Long shot I applied for the position and, rightly so, got rejected. I talked a bit too much about basketball and I don't have any tutoring background. I continued to bug Dechen for a year, saying I was willing to volunteer and just wanted to see the company and learn about running a sustainable business. Finally, she broke and agreed to let me come.
I quit my job and, in August 2015, went to Tibet. It was only when I got there that I realised how crazy they were for basketball. They wanted to play all the time. They had taught themselves to play; there were no coaches. For two months, I coached any employee at Norlha who was interested in basketball. Soon after that Norlha switched from making products for international brands to having its own label. It was good timing for me and I got the job as e-commerce manager.
Shooting hoops Every village and monastery in Tibet has a basketball team. They don't have practices, per se, they just go out and play. They don't have a league, they just have tournaments that pop up and last a week, and everyone comes from all over. Ruby Yang made a film about the basketball at Norlha, and the effect the company has had on the commu­nity. We just did our thing and Ruby's team filmed it.
The movie, Ritoma (named for the village in which Norlha is based, on the Tibetan plateau), premiered in April, and centred on a tournament at a festival. A handful of players who starred in the film came to Hong Kong for the premiere. It was their first time on a plane, first time in a city, first time at the beach, first time in a really nice gym. They played a match at Hong Kong University. The game was live-streamed and the nomads out on the plateau were cheering for their people playing in Hong Kong. It was a really cool thing.
Hong Kong is now a special place for me and these players. Tibet feels like home and I would like to be out there as long as I can help. But hopefully, eventually, no more help will be needed, and it will be in the hands of Tibetans. When you play basketball, it doesn't matter where you come from, what your political or religious views are, or how much money you make. All that matters is that you are a basketball player. Once you step on that court, everyone is on the same page.
Listen to a selection of Post Magazine stories, read by us: