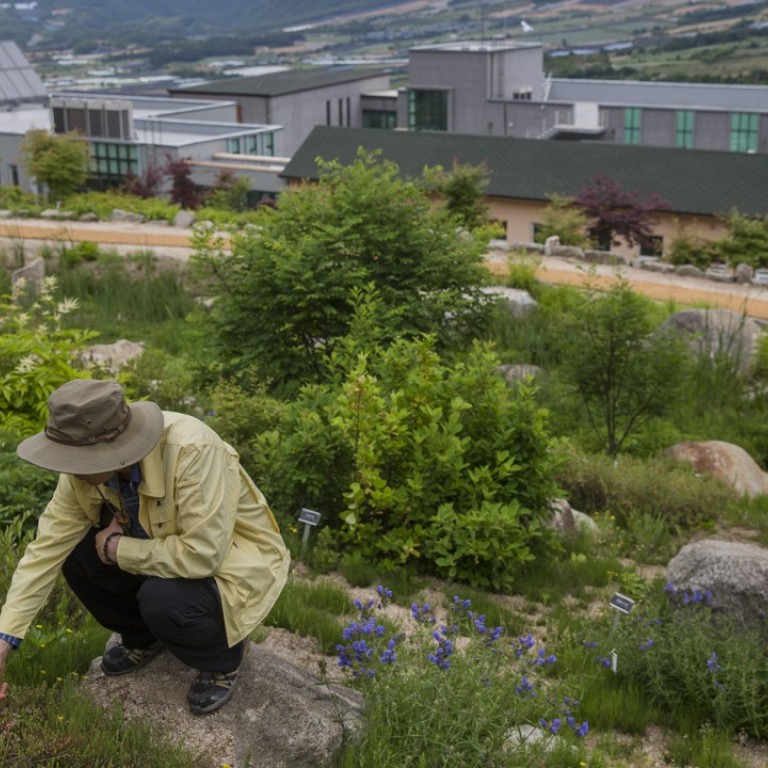 North Korea's ravaged forests and the South Koreans ready to replant them
The Korean peninsula was left denuded by decades of colonial rule, war and hardship, but today forest cover in South Korea is double the global average, and it aims to export its green expertise across the 38th Parallel
The forest forms a dense wall that stretches up the mountains beside the winding road. We are in South Korea, on our way to the demilitarised zone (DMZ). The heavily mined buffer between South and North Korea – the world's most militarised border – bisects the peninsula, stretching about 250km coast to coast. Due to the near absence of human activity in the DMZ, plants and wildlife have flourished here.
Scientists estimate, in fact, that the 4km-wide sliver of land is home to more than 5,000 animal and plant species, including rare mammals such as the Amur goral, Asiatic black bear and musk deer. According to South Korea's Ministry of Environment, 106 DMZ species are protected or endangered, and it is even said that Amur leopards and Siberian tigers – some of the rarest creatures on the planet – have been spotted in the zone.
Away from the protection accidentally provided by the border tension, however, the Korean peninsula has experienced dramatic ecological degradation through the decades, and the difference today between North and South is striking.
Accounting for just over 100,000 of the peninsula's total of 220,000 sq km, and with a population of 51 million – twice that of the North – affluent South Korea is significantly more densely inhabited than its politically isolated neighbour. Even so, while forests now cover 65 per cent of South Korea, the forested area of the North fell from 68 per cent in 1990 to 42 per cent in 2015, according to data from the World Bank.
And while that percentage is higher than the world average of 31 per cent (forest cover in the United States accounted for 34 per cent of all land in 2015; 59 per cent in Brazil; and just 22 per cent in China), what is shocking is the recent rate of depletion in North Korea. Nasa's Land Cover and Land Use Change programme estimates that about 25 per cent – or close to 5 million acres – of North Korean forests disappeared between 1990 and 2005 alone, the highest rate of woodland depredation anywhere in East Asia during that period. And trees are still being felled.
Following a summit, held in April of this year, between the South's President Moon Jae-in and the North's dictatorial leader Kim Jong-un, Seoul indicated that, as a sign of goodwill, it would be willing help restore the North's denuded forests. To do so, it would draw upon knowledge hard won in the successful rehabilitation of its own once-devastated landscape.
"We have to do it one step at a time," says Jung Su-young, a researcher and specialist on plant species in and around the DMZ. Jung has worked for the Korea Forest Service (KFS) – a state-run body established in 1967 to reforest the then-degraded South Korean environment, and still responsible for maintaining its woodlands today – for 10 years.
"Replanting has to be done by knowledgeable people, who know which tree species will fit in different areas," he says.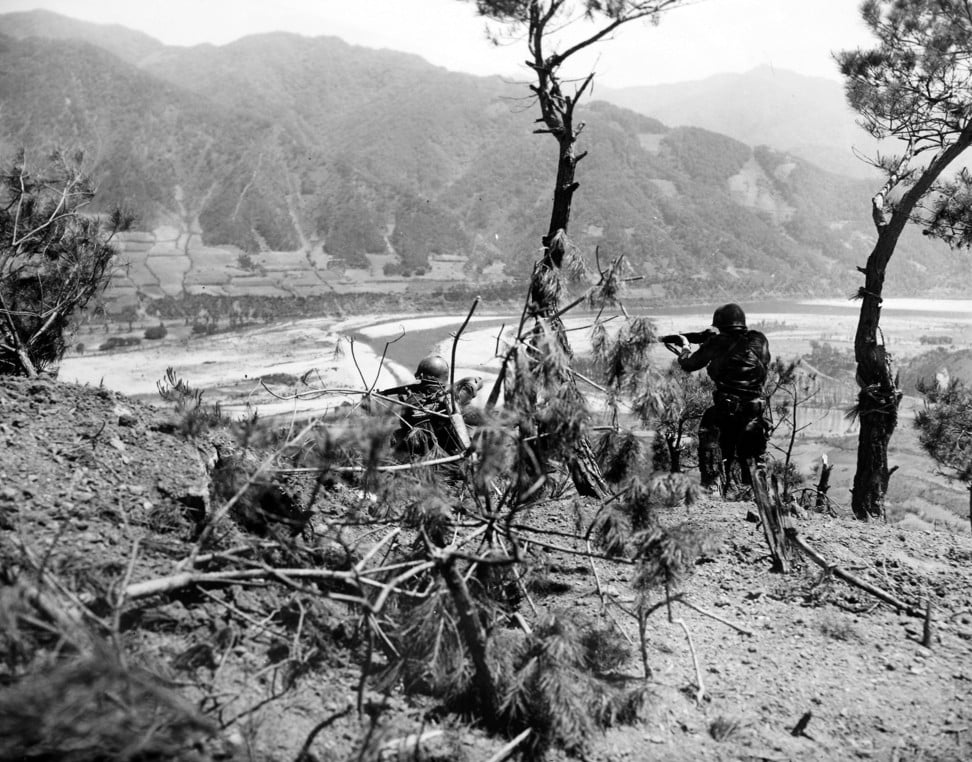 According to Jung, the use of trees as firewood and slash-and-burn farming started to have a significant effect on Korean forests at the beginning of last century. During the Japanese occupation, which lasted from 1910 until the end of the second world war, substantial construction and infrastructure projects, such as railways and roads, scarred the Korean landscape, woodlands were exploited for fuel and logging went largely unregulated.
During the Korean war of 1950-53, large swathes of the remaining woodlands were destroyed, and only one third of forest cover on the peninsula survived to the fighting's end, with about 80 per cent of that having suffered damage, according to the KFS. With the economies on both sides of the 38th Parallel exhausted by conflict, excessive collection of firewood and the cutting down of trees for timber led to land erosion, heavy rains flushing away topsoil from hillsides.
This, in turn, affected food production and led to economic stagnation, forcing Seoul to recognise the necessity of protecting its natural resources. Conservation efforts have since paid off. The South has almost doubled its total area of forests in just a few decades, to about 15 million acres.
Today, the KFS estimates that South Korea's forests are worth more than 10 per cent of the country's GDP. And as well as preserving biodiversity, preventing erosion and protecting freshwater sources, healthy forests deliver a host of other benefits. Useful forestry products, for example, range from timber and mushrooms to kitchen herbs, and associated jobs number approximately 250,000. In 2016, according to KFS figures, more than 16 million people visited the 166 recreational forests in the country for leisure activities.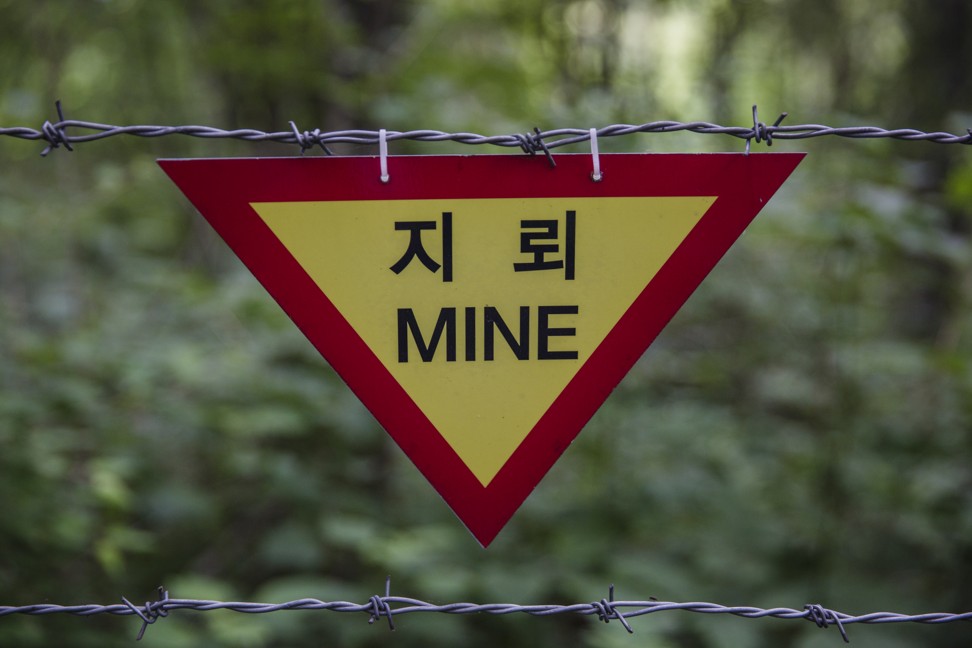 Our drive north brings us to Haean-myeon valley, a highland basin in the far northeast of South Korea, and which was nicknamed "the punchbowl" by American-led United Nations forces during the Korean war. Jung, KFS biologist Bak Gippeum and I stroll through the 375-acre National DMZ Botanical Garden, which opened four years ago.
Created to conserve, protect and develop forestry resources, the garden houses more than 60 plant species from across the peninsula, including Korean pine and poplar trees, bamboo and white-petalled wildflowers such as Silene repens and Lloydia triflora. Plants that may one day help reforest the North.
"Restoration in North Korea must be done using native species," Bak explains. "In terms of saplings, we have many possible candidates, such as Korean pine trees."
Among these, perhaps most essential would be Pinus densiflora, also known as the Korean red pine and which historically dominated coniferous forests across North Korea. The tree was said to represent fidelity and fortitude, virtues greatly admired in Confucianism, and imperial dynasties controlled the trees for timber and resin production, banning normal citizens from logging them.
Bak also emphasises the importance of assisting the North with fertilisers and establishing new facilities in which to foster seed and seedling-exchange programmes.
Next year, the KFS plans to establish a tree nursery and facilities for storing seeds in Goseong county, not far from Haean-myeon. The initiative would be part of any replanting cooperation between the two Koreas, the intention being to combat soil erosion in the North, which has been a factor in past crops failures. Such cooperation would not violate international sanctions, says Bak, because it would be considered by the United Nations to be humanitarian aid.
Viewed from above, the Haean-myeon valley is revealed as a patchwork of fields, in which grow crops such as ginseng and potatoes grow, surrounded by dense forest. On the north side of the valley, a sign on a barbed-wire fence declares that we have reached the DMZ. The area is heavily mined and there are abundant warnings not to leave paths.
Every year, thousands of tourists visit the area, benefiting local people who sell products such as ginseng, radish root and honey from the many beehives set up on the slopes.
"More and more are eco-tourists – people interested in the environment around the DMZ," says Chung Il, who, as well as working for KFS as an ambassador, makes his living as a tour guide. "In this area, we have replanted what was destroyed during the war. If new forest is cut down, it must be replanted immediately."
We follow the path through a gate into what appears to be a natural forest. Birds chirp in the foliage – a number of rare species, including endangered red-crowned cranes, white-naped cranes and cinereous vultures, thrive around the border, which also attracts foreign ornithologists in healthy numbers.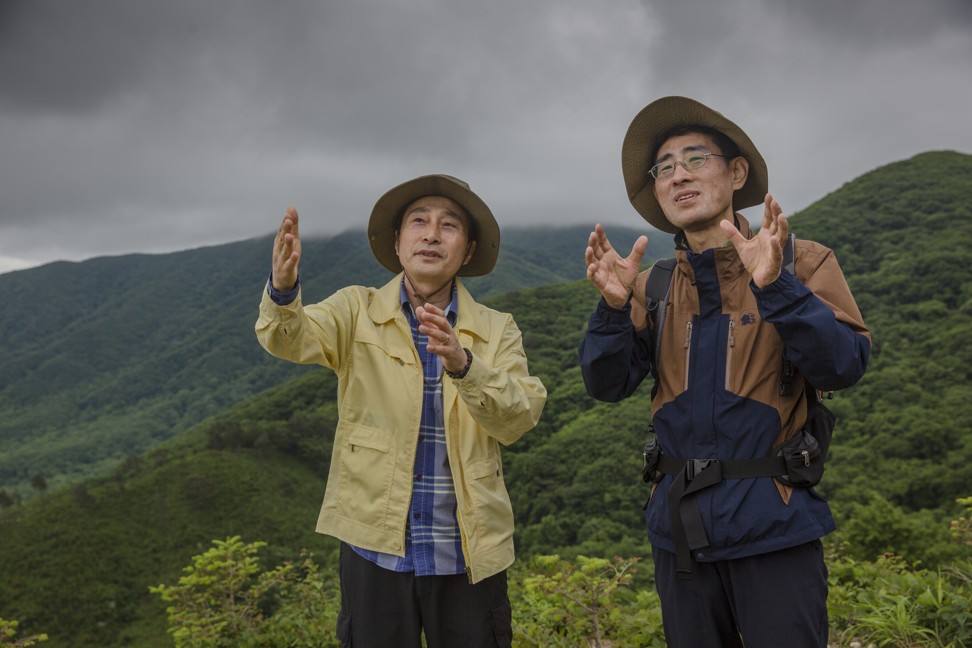 The restoration of South Korea's once-ravaged environment began in the late 1960s, when the authoritarian government of President Park Chung-hee introduced strict laws prohibiting tree felling. Large areas of land were replanted while urbanisation in the 1970s saw sizeable numbers of people move away from the countryside and into cities, with coal becoming the fuel of choice for the masses rather than wood.
"He was a dictator who pursued a policy of restoring the forests," Chung says of Park, who ruled over South Korea from 1963 until his assassination, in 1979. "President Park forbade people to trek in the mountains and to cut down forests. He might come across as having been harsh, but it was actually Park who was behind the success of the forests' return in the 70s."
As we trek up a steep hill covered with pine seedlings planted after a recent bush fire, Chung explains that Park was also behind the first National Forest Plan, which was launched in 1973 and established Arbor Day (April 5), to engage the people in restoring forests through tree-planting programmes.
By 1977, some 1.6 million acres – roughly half the size of area planted with rice nationwide – had been given over to fast-growing trees. Four subsequent 10-year plans further encouraged forest management.
Chung leads the way to the other side of the hill, where more pine seedlings cover the ground, and he points beyond the DMZ, towards North Korea, where the slopes are barren, the forests long gone. The contrast is vivid.
"We have a replanting policy, which is reviewed every 10 years. It makes sure the hills are replanted," Chung says. "Hopefully, we can apply this policy in North Korea as well, in the future."
Inner-city greening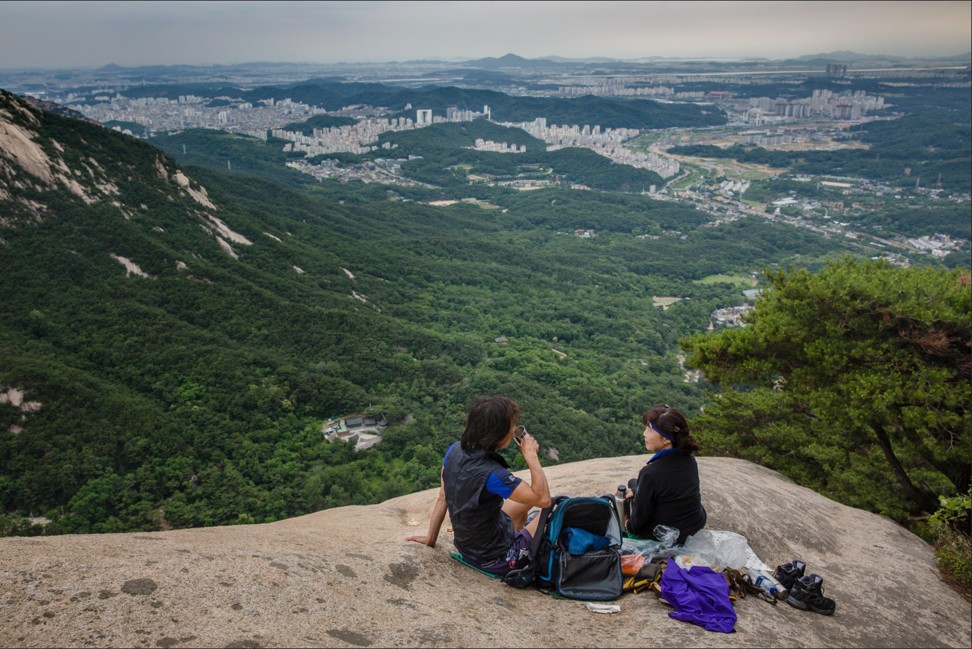 South Korea's efforts in reforestation have not been limited to rural areas.
Mount Namsan, for instance, roughly in the centre of the South's capital, rises 262 metres above sea level and is sometimes celebrated as "the face of Seoul", offering expansive views across the metropolis of close to 10 million people. The mountain sits in Namsan Park, which covers 270 acres and is home to pine forests, groves of manicured cherry trees and neat beds of wildflowers. Namsan was given protected status by the government in 1989.
"The park is well maintained," says German expatriate Erika Jenniches, who lives close to Namsan and is taking a stroll through its grounds with friends. "Overall, South Korea looks after its parks, and the people take trekking and other outdoor activities very seriously."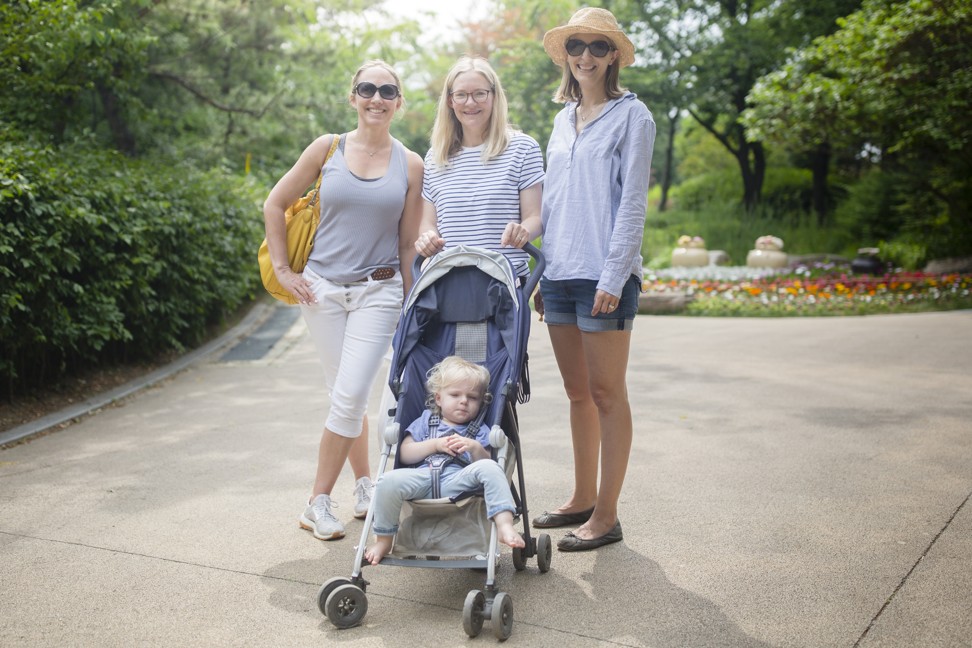 Jenniches has lived in Seoul for five years, working in marketing and advertising, and although she decries urban air quality ("the pollution is bad; coal is still being burnt and new coal [power] plants are under construction"), she adds that green spaces are proliferating in Seoul.
One of the most successful has been Cheonggyecheon, a massive urban renewal and beautification project that officially opened in 2005. The public recreation space, which extends for more than 10km, covers land through which a stream flowed.
After the Korean war of 1950-53, however, a rapid increase in Seoul's population saw the stream become little more than an open sewer, and it was first covered with concrete, and then with a road. In the late 1960s and early 70s, an elevated highway was built along the hidden waterway's route.
In 2003, Seoul's then-mayor, Lee Myung-bak, kicked off the ambitious project to remove the highway and restore the stream, an undertaking that eventually cost the city US$900 million.
The stream, it was discovered, had all but run dry after decades of neglect, and by 2017, a reported 120,000 tonnes of water were being pumped through daily to maintain the rejuvenated downtown waterway, which is lined with greenery and an inner-city haven for birds and other wildlife, as well as locals and tourists keen to avoid the city's hubbub.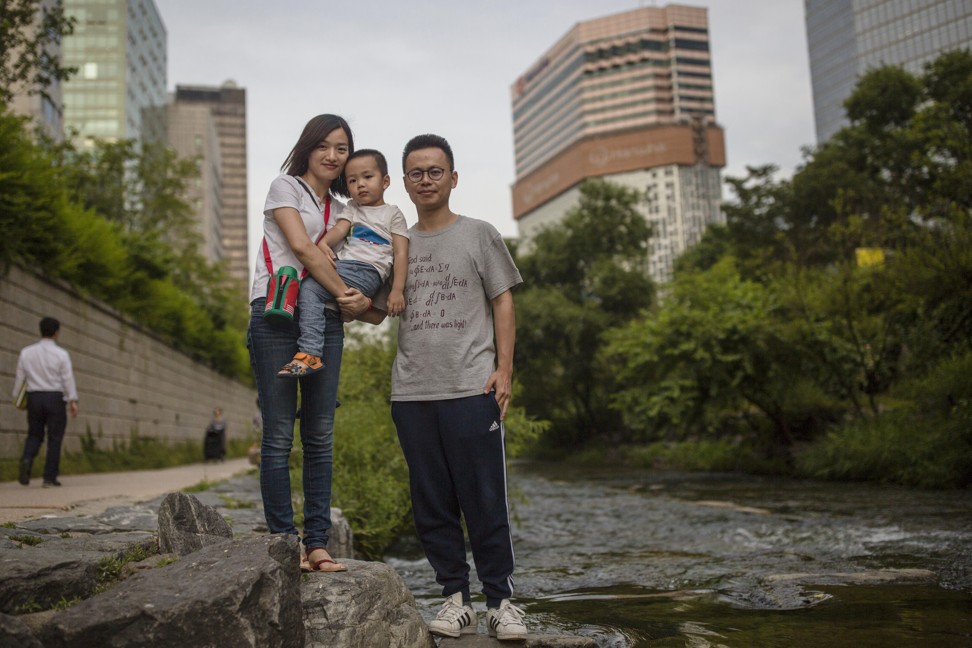 "It feels good that the government has cleaned up the area," says Chinese tourist Andrew Zheng, who is visiting with his family from Shenzhen. Seoul, Zheng adds, is "clean and organised", and one of his favourite cities. "China has a lot to learn from South Korea when it comes to the environment."
Bukhansan National Park, located in the outskirts of Seoul, covers close to 20,000 acres and is one of 22 national parks in South Korea (together they extend over 6.6 per cent of the country's total land mass). According to the Korean National Park Service, Bukhansan attracts about five million visitors annually. One of those is Yun Song, 29, a mechanic at Incheon International Airport.
"I enjoy trekking here," Yun says. "Many people visit the forests and mountains of Korea. We know how to take care of what we have." ■