United States President Donald Trump might take a look at the television viewing habits of Vladimir Putin to get an idea of what the Russian president really thinks of him. Putin is a fan of House of Cards, the Netflix drama about contemptuous, conniving, murderous politicians that returns for its sixth and final season this week. In his book All the Kremlin's Men (2016), Russian journalist Mikhail Zygar says that Putin has recommended the show to officials as a way to better understand the US, and that it "affirmed his belief that Western politicians are all cynical scoundrels".
To Americans, House of Cards is a soap opera told through a dark portrayal of US politics; its depiction of the quest for unfettered power by Frank Underwood (played by Kevin Spacey) and his wife, Claire (played by Robin Wright), has both reflected and reinforced the rising public perception that Washington is corrupt and selfish. But abroad, it may have done much greater damage.
It has found success among audiences that know little about American democracy and may, like Putin, already subscribe to a warped idea about how its machinery works. In places like those, the show is a poisonous piece of soft power that validates toxic conspiracy theories and the anti-American propaganda of US rivals such as Russia, China and even Iran, all of which have avid viewers of the show.

Despite being panned by critics in recent seasons and tarnished by sexual assault allegations against Spacey (who has been written out of the final season), House of Cards holds a special spot as a pioneer in its portrayal of political cynicism. While peers such as Homeland, Scandal and Veep have dealt with similar themes, the Netflix drama has set itself apart and drawn in global audiences through its massive production budget, star power and attention to detail.
The show's ability to combine a personal quest for power with the minutiae of the US legislative process is a unique draw. An episode would track Underwood's efforts to whip votes in the House and then follow him as he personally murdered a journalist or aide to cover his role in a conspiracy. All the while, the character would break the fourth wall and let the audience in on the true meaning of power: "The road to power is paved with hypocrisy. And casualties," he says to viewers, late in the second season. "Never regret."
For international viewers under unfriendly regimes, this well-produced caricature of Washington proffers an unspoken truth about the duplicity of American power. And their governments have been all too happy to have their citizens believe that these dark shenanigans are realistic.
Since its debut, the show has reached millions of viewers in China, as well as top leaders of the Communist Party. Netflix is not available in China (and it does not release any data about viewership), but House of Cards has received millions of downloads through pirated torrents and third-party streaming websites such as SohuTV, which secured the rights from Netflix for the show's early seasons.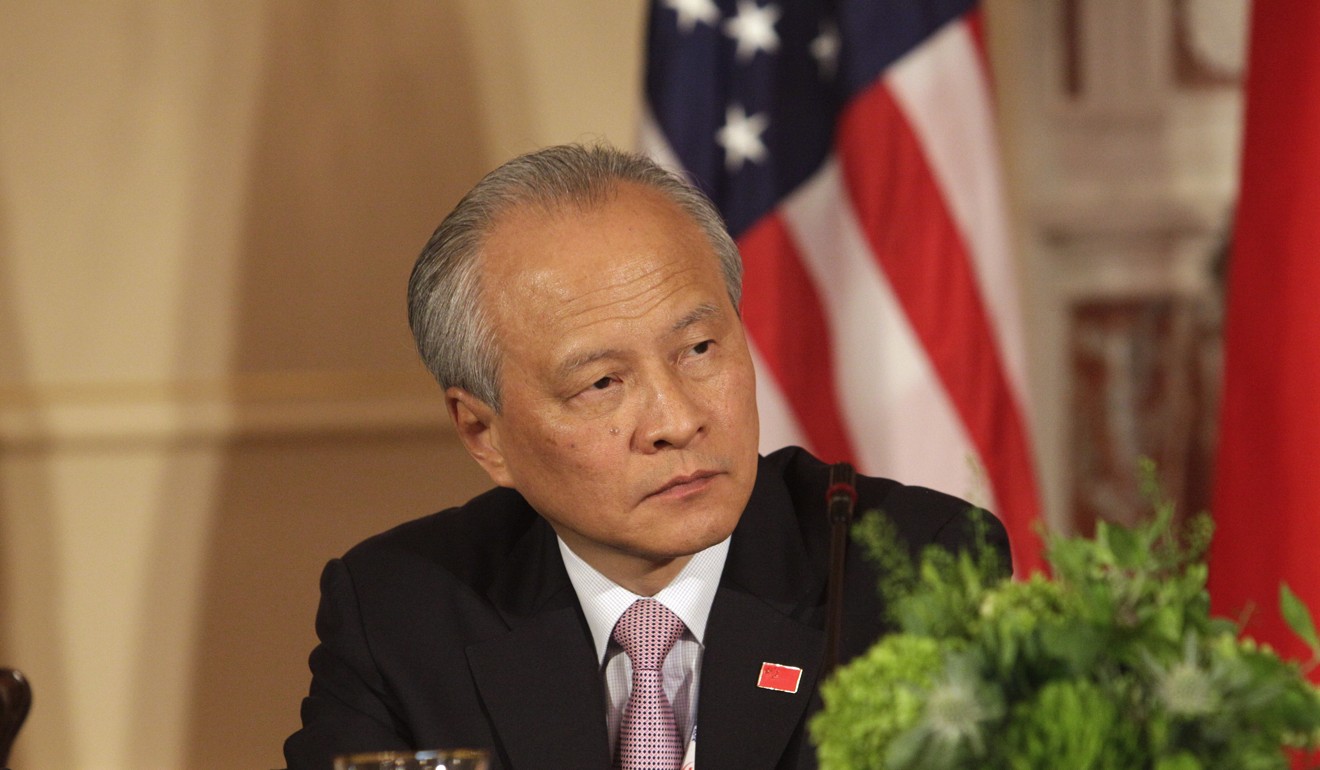 Sohu ranked the second season, which features a Chinese oligarch trying to influence a US election and a trade war between Beijing and Washington, as the most popular American show on its site after its 2014 release. According to the site, the first season received 24.5 million views in China, with the largest portion coming from residents of Beijing and government employees.
"House of Cards had a huge impact in China," says Tom Doctoroff, chief cultural insights officer at brand and marketing consultancy Prophet, "because it essentially confirmed that our government is not so different than theirs. People took a great deal of satisfaction and maybe a little schadenfreude in that."
The show also portrays Beijing as adversarial equal to the US while reaffirming Chinese propaganda about American double talk on democracy and human rights. President Xi Jinping famously referenced the show during a visit to the US in 2015. Cui Tiankai, China's ambassador to Washington, said in 2014 that House of Cards embodied "some of the characteristics and corruption that is present in American politics" and that it highlighted the disadvantages of bipartisan politics.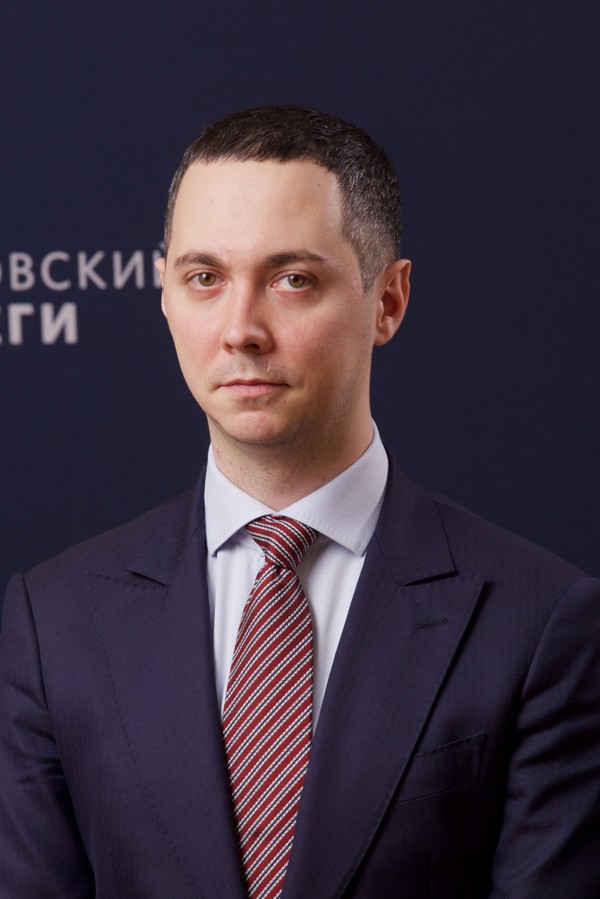 House of Cards had "propaganda value in the feudal, back-stabbing way it showed the US system", says Isaac Stone Fish, a senior fellow at the Asia Society's Center on US-China Relations in New York City.
As for Russia, Alexander Gabuev, a senior fellow at the Carnegie Moscow Center who travels frequently to Washington, says he was invited by cultural organisations to packed theatres of middle-class Russians at House of Cards season premieres, where he spoke about whether the show accurately portrayed US political power. Gabuev says oligarchs and officials often bring up the show as a way to explain the tumult of Trump's presidency.
And while House of Cards has featured plot arcs related to Russia, including a character modelled after Putin who went toe-to-toe with Underwood in the Middle East, he says the show's biggest appeal is that it feeds a "deep-seated desire" within the Russian elite for American politicians to be just as compromised as themselves.
"Russian foreign policy is not decided at the ballot box. It's decided where rich and powerful men go. And if they all watch this show, that means something," says Gabuev. "If important people are discussing American politics and always comparing reality to a show, that underscores how influential it has been."
The series was also used as a blueprint by the Internet Research Agency, the Russian state-sponsored "troll factory" in St Petersburg indicted by special counsel Robert Mueller in February. A former employee of the agency told independent Russian network TV Dozhd that his unit was forced to watch House of Cards in English before trying to influence voters in the 2016 US presidential election.
Using House of Cards as a guide to American dysfunction makes sense, according to Nina Jankowicz, an expert on Russian disinformation at the Wilson Center, a Washington think tank. The show fits with Russia's strategy of weakening citizens' faith in institutions, because it speaks to "real insecurities Americans have, particularly regarding trust in government".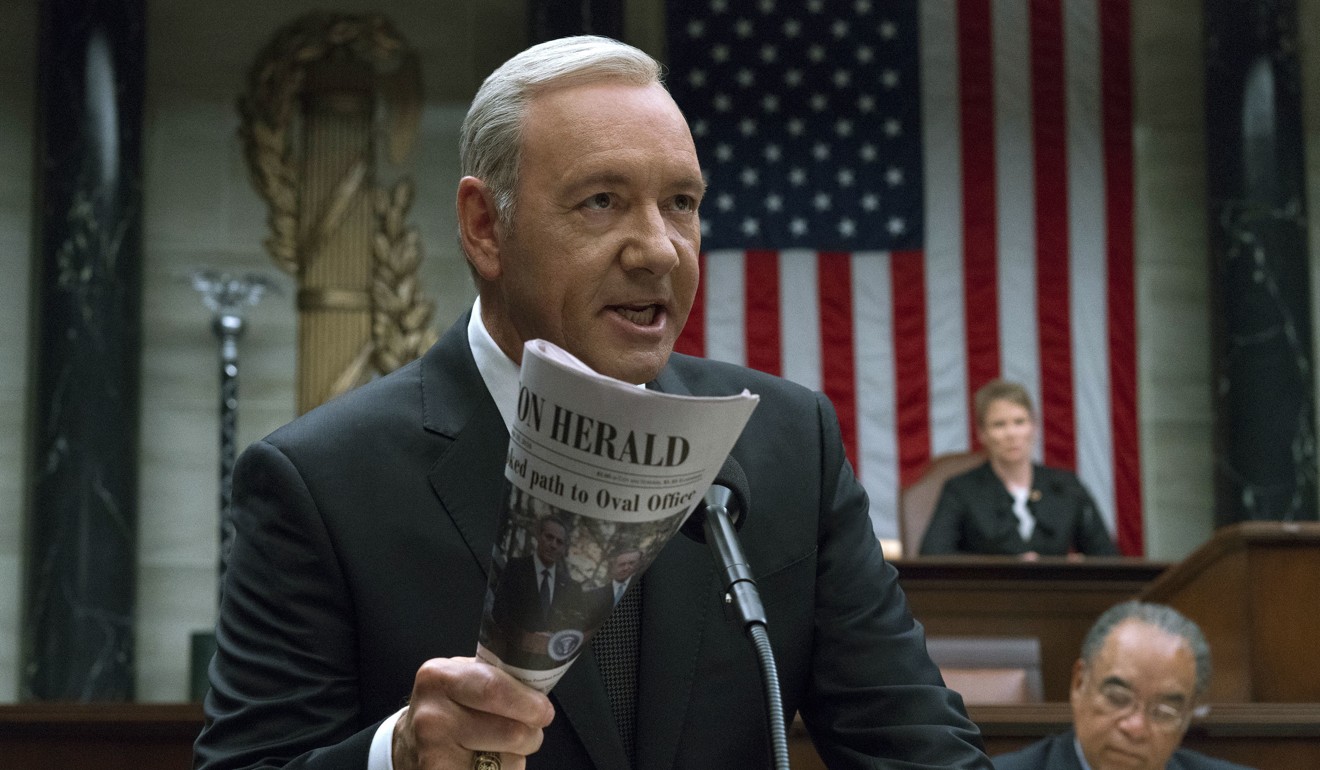 In Iran, the line between reality and entertainment was skewed during the 2016 US election. The country's tightly controlled television networks aired the first season of House of Cards days before showing the second presidential debate between Trump and Hillary Clinton, the first-ever live broadcast of such an American contest in Iran. While it was not the first time Iranian authorities had shown Western films or TV series, censors normally try to keep out American culture, and the timing was most likely not a coincidence.
Iranian media closely followed Trump's candidacy, focusing on the accusations of sexual assault against him. The seedy depiction of US politics in House of Cards fit with Iranian propaganda about the US. Mashregh, a website linked to the Revolutionary Guard Corps, called the show a portrait of the "treason, power-hungriness, promiscuities and crimes behind those ruling in the country".
Most of them know it's Hollywood-ized, but there's also a lot of nefarious things happening, and they're looking for validation. They want to believe
Rohollah Faghihi, an Iranian journalist based in Tehran, says he was drawn to House of Cards because it felt like a rare behind-the-scenes peek into the White House and Congress. Faghihi says he believes that the show has had a negative effect on how Iranians view US leadership, but he notes that real-life events such as Trump's tearing up the nuclear pact and his bombastic comments about Iran have been far more detrimental than any fictional character in shaping opinion.
House of Cards also became standard viewing for a range of foreign diplomats eager for insights on their way to Washington. Joe Szlavik, a long-time political lobbyist and consultant who represents governments from Africa and the Middle East, says his clients often bring up the show, especially in the wake of the Trump and Mueller upheavals. "Most of them know it's Hollywood-ized, but there's also a lot of nefarious things happening, and they're looking for validation," Szlavik says. "They want to believe."
It is difficult to measure how entertainment shapes public attitudes, but TV and movies play an important role, says Martha Bayles, an expert at Boston College, a private university in Massachusetts, on the nexus between popular culture and public diplomacy. "These ideas add up."
As the final season of House of Cards premieres, shortly before the midterm elections in the US, the actual characters and plots of politics in the Trump era – from palace intrigue to foreign election interference – have in many ways outpaced the on-screen drama. But the show has had an impact around the world and in the process has shaped both entertainment and reality, a distinction that increasingly looks to be fading. The Washington Post